Allahabad was originally called Prayag, but in the year 1583, Akbar named the city Allahabad. The city is a resident to a confluence called triveni. The Ganges, Yamuna and Saraswati rivers meet at the point. The name of the city means Garden of Allah. This place has many ancient pilgrims and beautiful sights you cannot miss.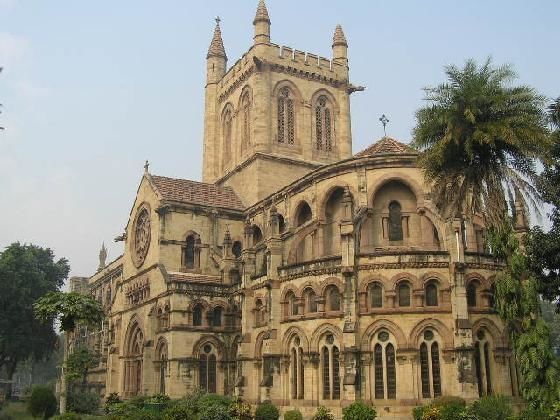 The Triveni Sangam 
This is one of the most amazing and important tourist destinations in the city. The Triveni Sangam is a confluence of 3 major rivers namely Ganges, Saraswati and Yamuna.  You can identify the rivers by their colours. The Ganges has a clear colour, the Yamuna has a greenish hue and the Saraswati can be identified underwater. This site has tons of visitors every day.
Allahabad Fort
How can you miss the fort while in a historic place? The fort was constructed by the Great Emperor Ashoka but later was repaired by Akbar in the year 1583. The important buildings in the fort are the Saraswati Koop, Zanana Palace for women and Ashoka Pillar.
This walled garden will leave you mesmerised in the best way possible. It is a home to 3 essential tombs built by the Mughals during their period. They belong to the eldest son of Jahangir, Khusaru Mirza. The Bagh is named after him too. He went against his father's will which led to his death and he was buried in the tomb with his family. The decoration and architecture are brilliant.
Constructed in the year 1930s by Motilal Nehru, the Anand Bhavan was the Nehru Family's residence. The building was donated to the Indian National Congress and further went to the government of India. Indira Gandhi donated the building to the government in 1970. The house is now a museum, which shows the life of the Nehru family.
All Saints Cathedral
This church was constructed by the British and consecrated in the year 1887 after completing four years. The display of the church has a striking Gothic feel to it, and this church stands 31 meters high. This massive and beautiful All Saints Cathedral Church encompasses a total area of 1250 sq meters. This is one of the most valued buildings from colonial India. The lantern tower and other detailing of the architecture in and outside the church are splendid.
Allahabad is the second oldest city in our country and still maintains the old world charm. The Kumbha Mela is that time when tons of visitors come to the city, so avoid travelling during that time since there is a lot of crowd. Also, make sure you travel by a train to the city since you can enjoy some scenic views throughout your journey. You can order for food online for your train journey. You will get food delivery in Allahabad Jn. on time if you pre-book through the web.