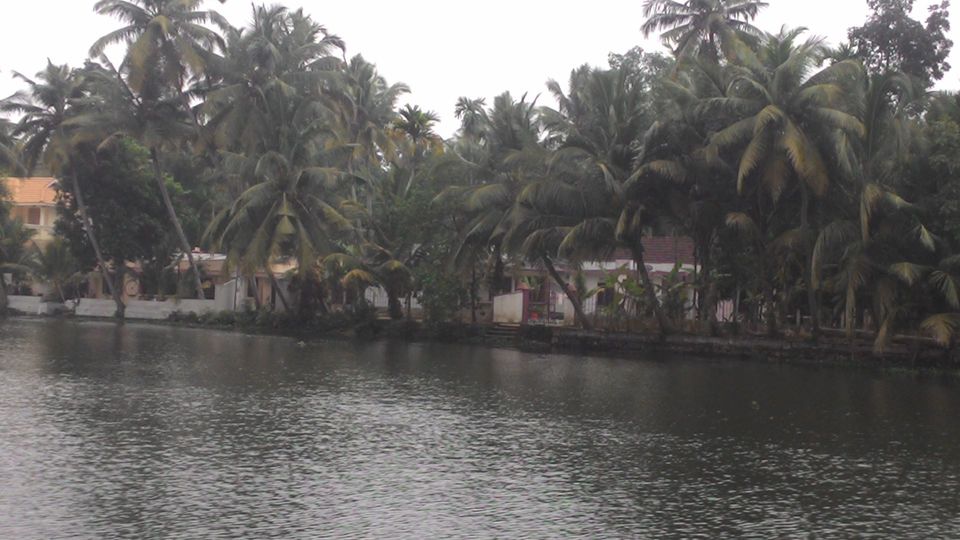 Travelling teaches you to relish the unexpected. It also brings you closer to people. In October of 2016 I had a trip planned with one of my close friends. During random conversation I mentioned it to other friend and she wanted to join. Come November the original trip planner bailed but I already had a travel companion and it turned out to be one of the most memorable trips of my life.
The trip had two stops: Alleppey and Munnar. But both experiences are separate stories in themselves. So Alleppey first. I travelled from Bangalore to Alleppey by train. There are several direct trains from Bengaluru railway station. We took the kochuveli Express and arrived at alappuzha station at 5:30am. It was still dark outside but Dawn was on its way and I wanted to see the sunrise from the beach. The beach is close to the station and an auto driver agreed to drop us there for 40bucks. Language was a big barrier in finding auto but it is a tourist town and we found someone who understood broken English.
The auto driver dropped us at alappuzha beach in barely five minutes. Dawn was on its way and the beach was deserted however within minutes the first ray of sunlight and the first morning walkers hit the beach easing our anxiousness. Still the peace and quiet we experienced just idling on the beach was surreal.
Since the house boat ride starts after 12 noon we had a six hours at hand. After playing with the waves and idling around for two hours we decided to go spice shopping in the market. Kerala after all is famous for spices. we took an auto rickshaw and reached mullakal street. First we had breakfast at Indian Coffee House there. The Dosa we ate there was very different from anything I ever had. Afterwards we bought several spices to take home as souvenirs.
Next stop was the backwaters which can be reached by taking auto from mullakal street to the starting point of houseboats. There are several private operators in the area. However we had a booking with KTDC. A single room houseboat stay for two people for a day cost us 10k rupees and that is definitely the best 10k I've spent of stay in my life. From the starting point we boarded a small boat that took us to the Houseboat.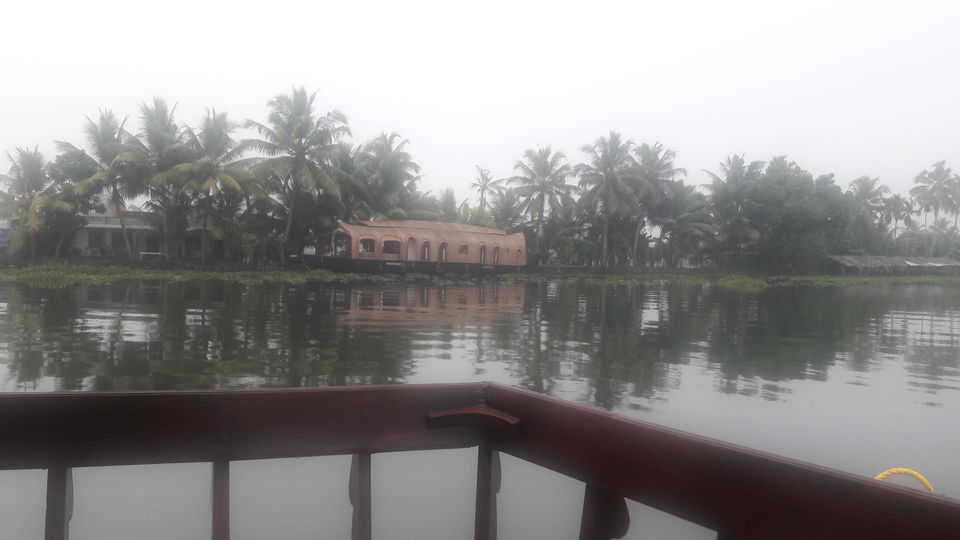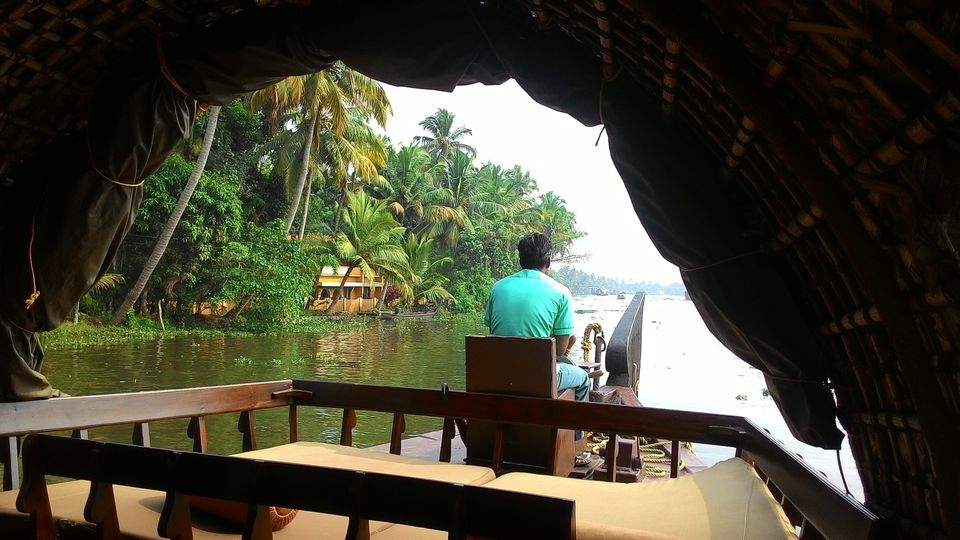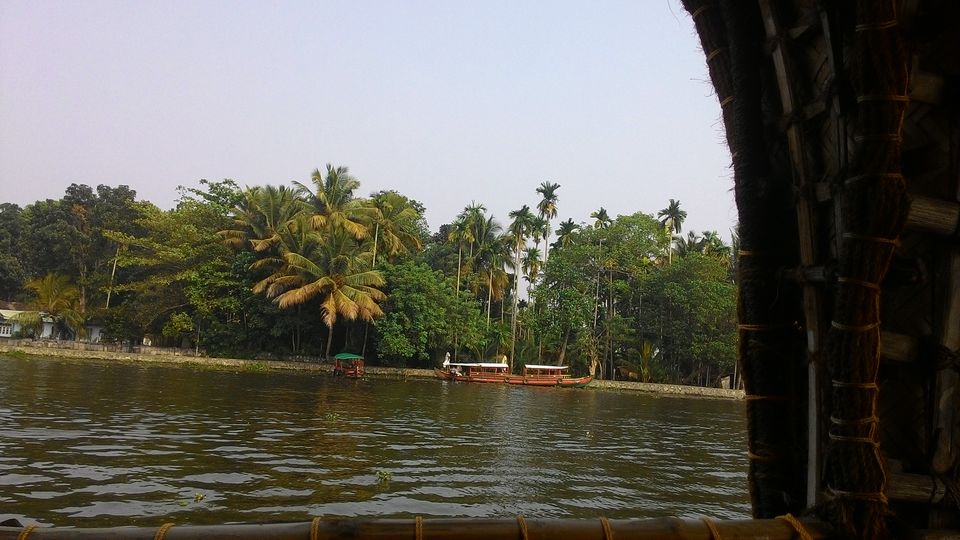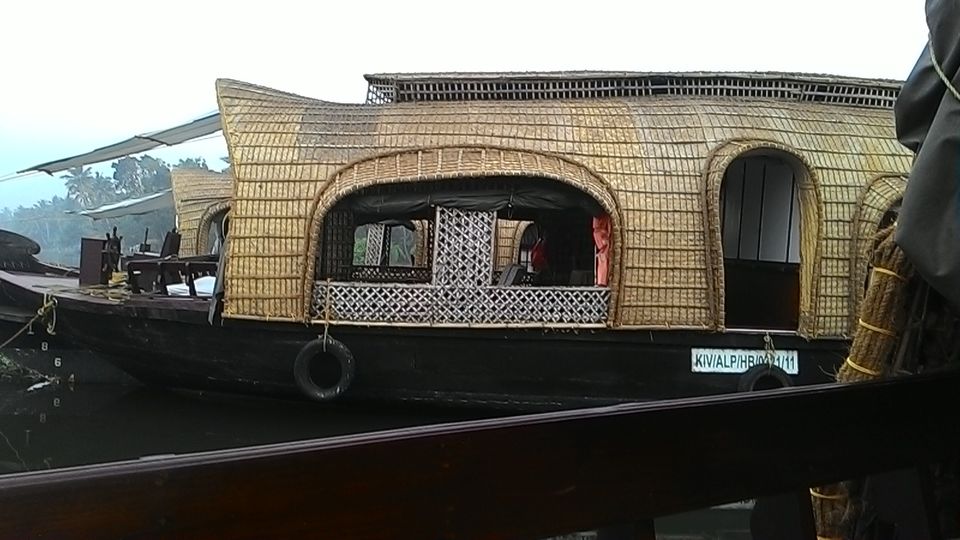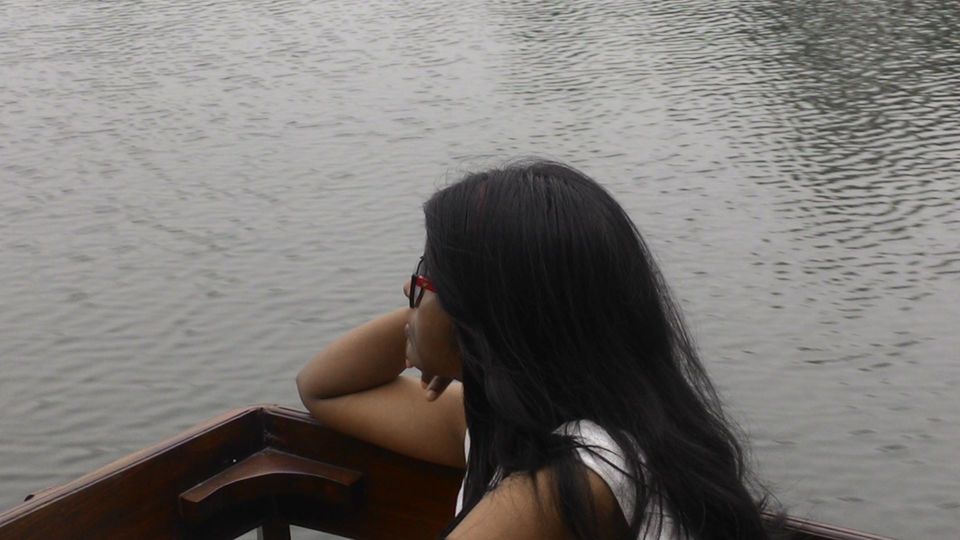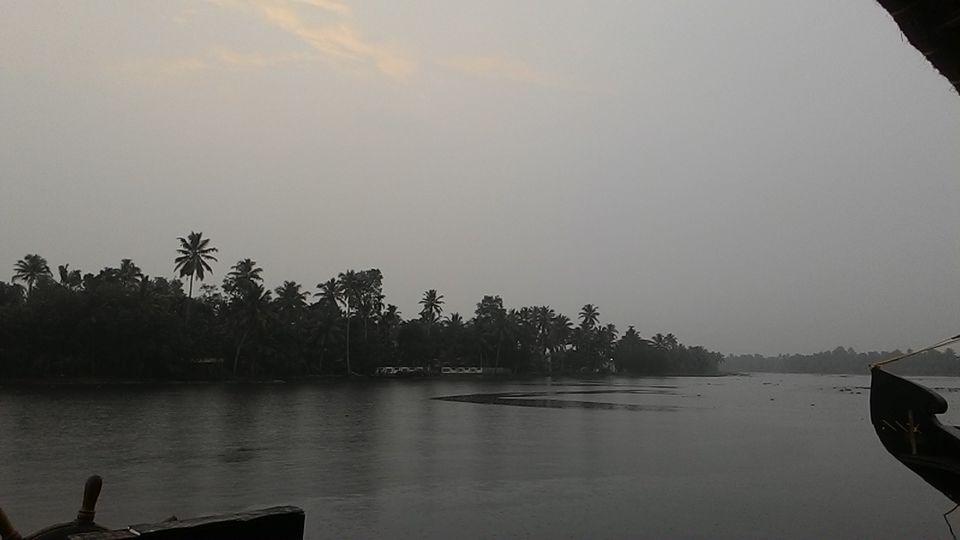 It was a 20km journey into the backwaters at a slow pace and a halt in midst of nowhere with few more houseboats halting nearby. The moonlit night with eerily silent atmosphere made the whole experience surreal. In the morning after breakfast we started out journey back.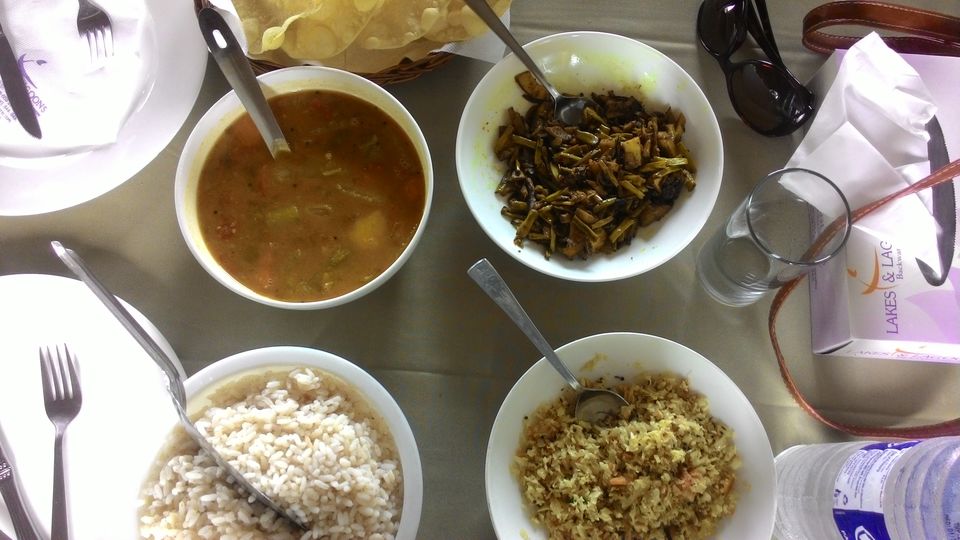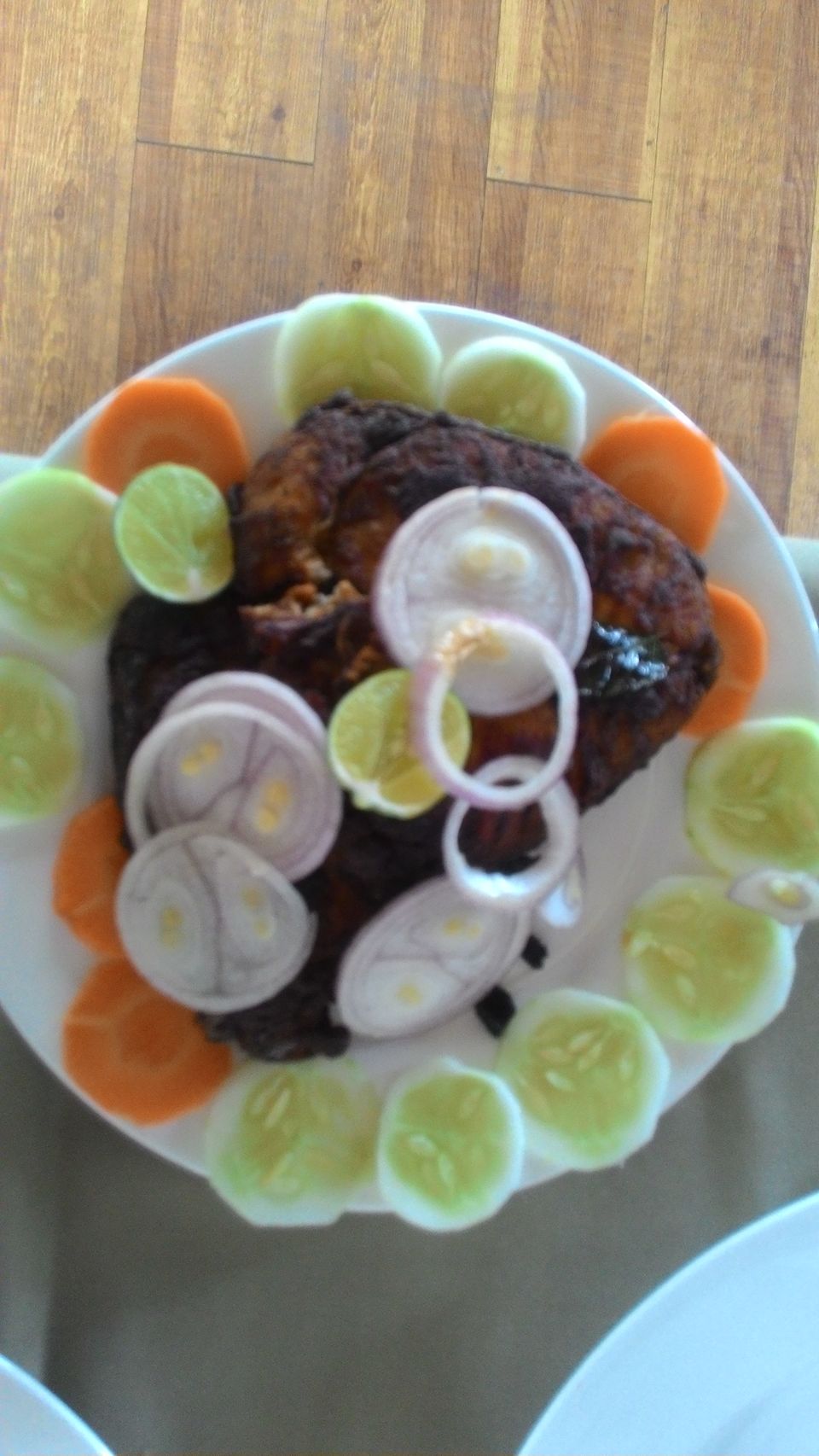 Did I mention that the stay included delicious lunch, dinner and breakfast full of authentic Cuisines from Kerala. Photos are courtesy my friend as I can't wait once I see food.
From Alappuzha we continued our journey towards Munnar but, that's a story for other time.