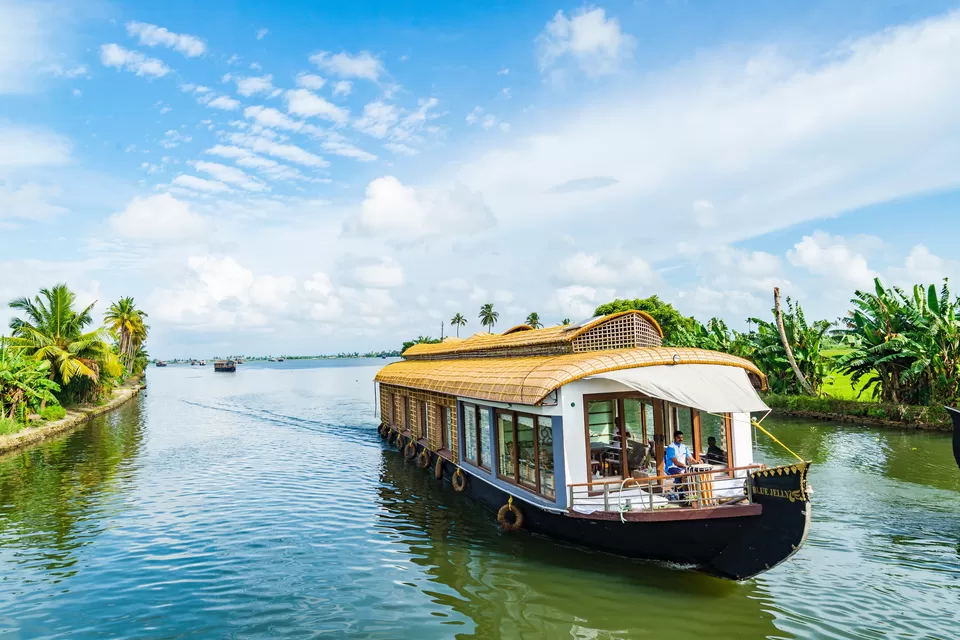 Known as the "Venice of the East", Alleppey is a real paradise. It is a place for all types of travellers, whether they are nature lovers, wildlife enthusiasts, photographers, or wanderers. Alleppey is immensely popular for its scenic beauty and serenity, which draws people from all over the country and the world. It is the perfect destination for those want to spend some time away from their long and hectic schedules. While your houseboat floats over picturesque canals, let the heart-stirring beauty of Alleppey backwaters heighten your romance.
About Alleppey Backwaters:
The Alleppey backwaters were once used for transportation, fishing, and agriculture, but have since transformed into a tourism hotspot. Experiencing the Alleppey backwaters is one of the most interesting and refreshing things to do in Kerala. The overnight voyage in the famous Kerala houseboats is the main attraction of the Alleppey backwaters. These houseboats are as comfortable as any hotel room - often even more luxurious - and come with an open deck as an added bonus.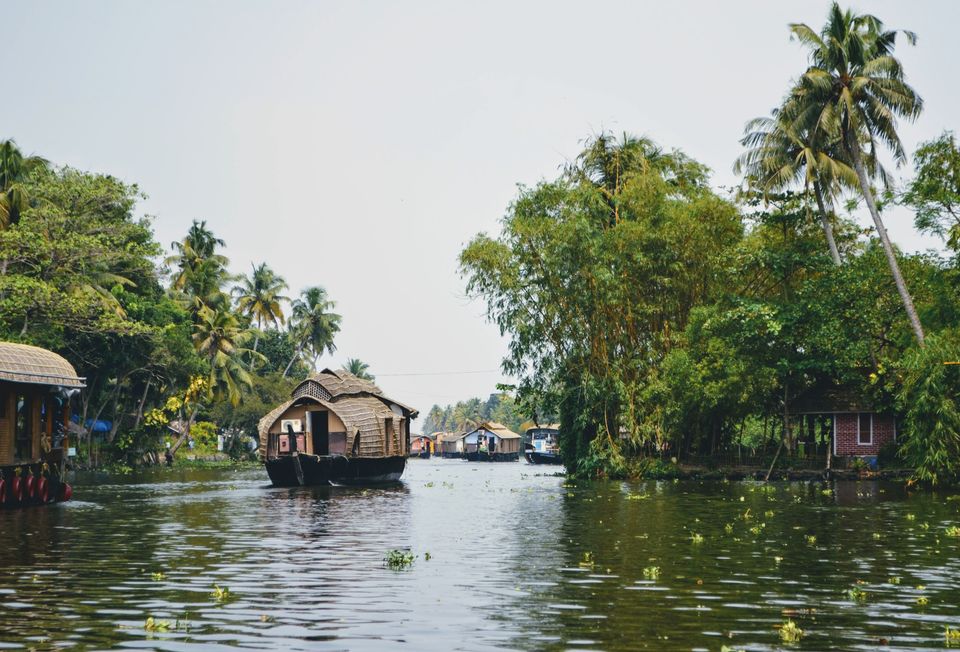 Alleppey, backwater hub of Kerala, offers a plethora of backwater routes to offer. Every route has something unique that draws you in more than the rest. One of the most picturesque backwater paths is from Alappuzha to Kumarakom. This one-night cruise makes you enjoy a magical night under the starry sky. As you travel through, you will witness men and women fishing, coconut trees swaying in the breeze, and water birds flying over the canals.
The Unexplored Side of Alleppey - Hidden Hotspots to Cover When You are Here Next.
How to reach Alleppey Backwaters?
Kottayam, Kollam, and Thrissur rail stations are the closest to Alleppey, and Cochin airport is only 75 km away. You can take cabs to Alleppey from any of these places and have them drop you off at one of the main jetties or take you to your hotel or homestay. There are also reasonable interstate buses from Thiruvananthapuram, Kochi, and other cities.
How to travel around Alleppey Backwaters?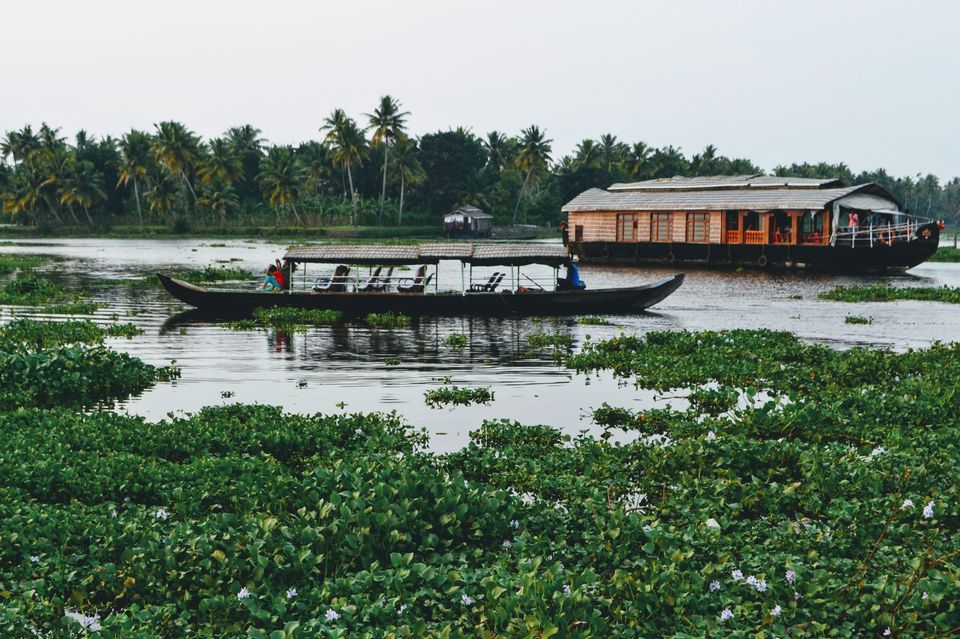 Here is the list of different modes of transport and duration in which you can witness Alleppey Backwaters.
1. Houseboat:
Hiring a houseboat is unquestionably the best method to cruise through Alleppey Backwaters. Relax on the houseboats while the boat carries you through the beautiful backwaters and green surroundings. You can spend the night on the houseboat and have a delicious meal. Staying on a houseboat for three days and two nights allows you to explore the entire backwaters area.
2. Motorboat:
Hiring a motorboat is another option for exploring the backwaters. The houseboat can accommodate around 10 to 100 people. Motorboats are always available and can be hired for a half-day or full-day backwater trip.
3. Kerala Govt Water Transport Service Boats:
If you're seeking for a low-cost way to explore Alleppey's backwaters, the Kerala Govt Water Transport Service boats are the way to go. You can board this boat at Alleppey Boat Jetty for INR 40 per person.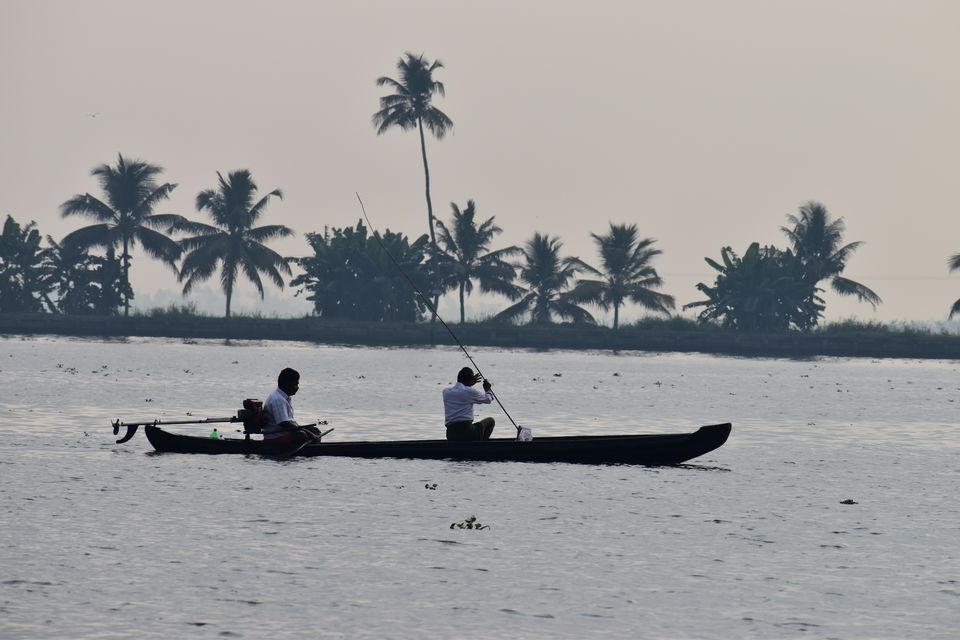 4. Shikara:
Compared to the well-liked houseboats, Shikara boats may travel across these narrow canals, putting you right in the middle of the action. They are also a more cost-effective way to explore Alleppey backwaters because they are less expensive than its more luxurious counterpart. Shikaras are rented on an hourly basis ranging from one hour to three or four hours depending on how much time you have available, making them suitable for travellers with time constraint.
Best time to visit Alleppey Backwaters:
The best times to visit Alleppey Backwater are from October to February, when the weather is moderate (about 33°C) and ideal for visiting the lovely town. Monsoon season in Alleppey lasts from June to September. Tourists should avoid going, although adventurous and monsoon-loving travellers might choose to go June. The region experiences extremely hot summers, with temperatures reaching up to 40°C, which prevents people from engaging in any outdoor activity.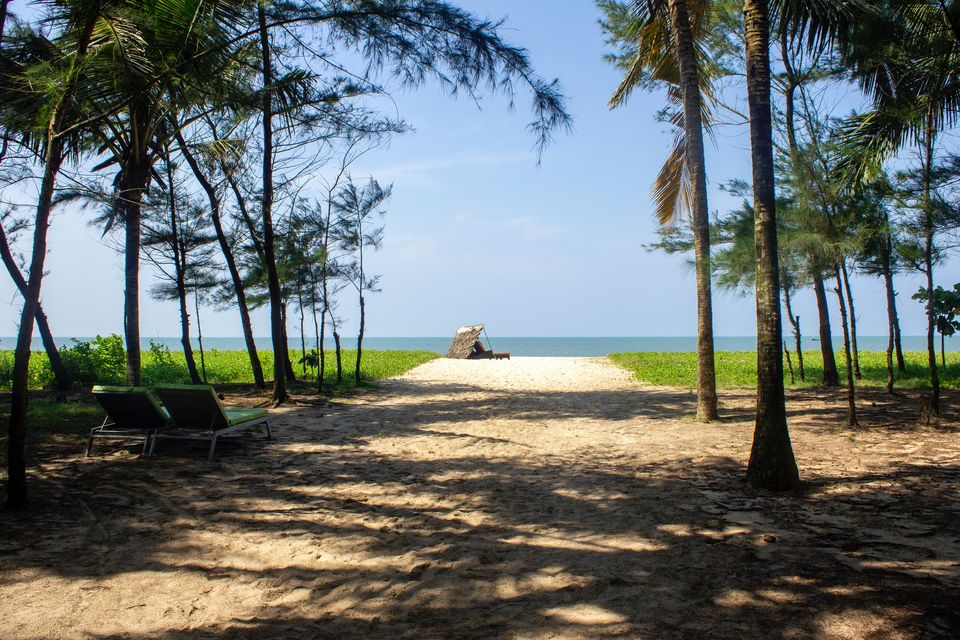 Things to do at Alleppey Backwaters:
Are you thinking of taking a trip to South India and wondering what to do in Alleppey? Don't worry, since there is a list of things to do in Alleppey for you so that you can make the most of your trip.
1. A refreshing tour in Alleppey Backwater village
Prepare to be astounded by the endless stretch of inland waterways surrounded by swaying coconut trees, a wide blue sky, singing birds, and a refreshing breeze. The only way to truly enjoy the magnificence of the waters is to take a backwater boat trip in Alleppey. While on one of the backwaters trips, do not forget to pay attention to the everyday life of the villagers and their activities down in the lower backwaters.
2. Enjoy a cruise on the houseboats
Cruising on houseboats in Alleppey is arguably the greatest way to experience the enchanting natural beauty of this quaint little town. Alleppey Backwater has a unique crisscrossing network of canals that run throughout the town, allowing you to access and explore the entire area while relaxing on your houseboat.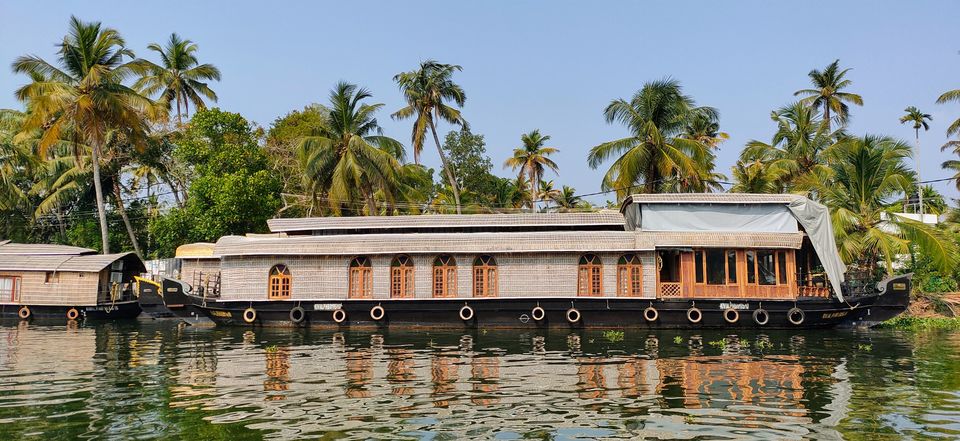 While visiting the Alleppey backwaters, there are several routes you can take to get around the water streams and, in particular, Lake Punnamada. You spend the night aboard, taking in the lovely starlit sky before the cruise lets you off at your destination. The Punnamada Lake, location of the famous Nehru Boat Race, is normally the boarding point for Houseboats. The cost of renting a houseboat varies depending on whether you want a budget-friendly, deluxe, or luxury boat, as well as the Houseboat package you choose.
5 tips for awesome Alleppey Houseboat trip.
3. Witness snake boat race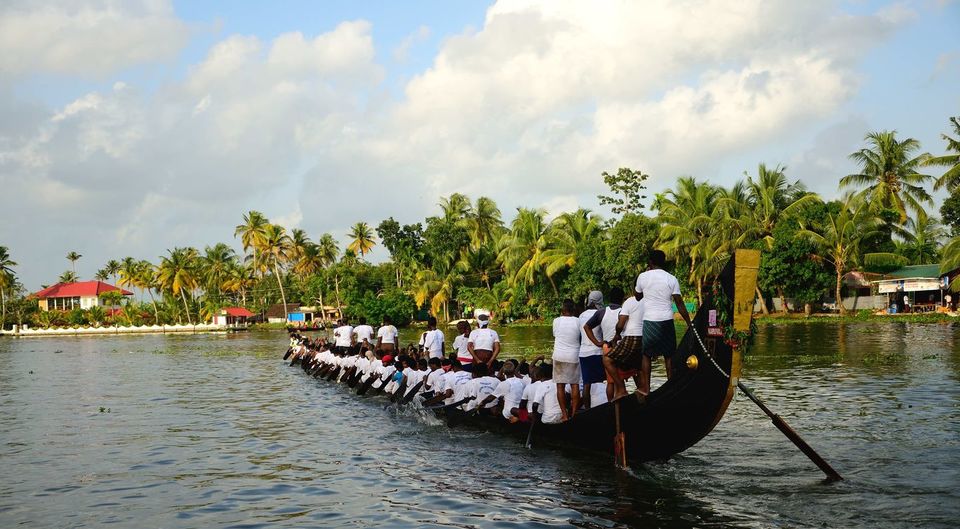 The wet, rain-drenched land and the lovely ever flowing backwaters burst into song together in August and September, when over a hundred thousand men and women converge on the banks to witness a stunning water race - the SNAKE BOAT RACES. However, months before the big day, boat race crews start training for the race.
Without a doubt, the race is absolutely stunning. However, due to the rush and overcrowded stands, only a small portion of the crowd gets to experience the true excitement. So, go to Alleppey around June, when the rowers are practicing and you can engage with them. You can sit, click shots and get to know the history about this traditional sport in India.
4. Watch the sun go down at beaches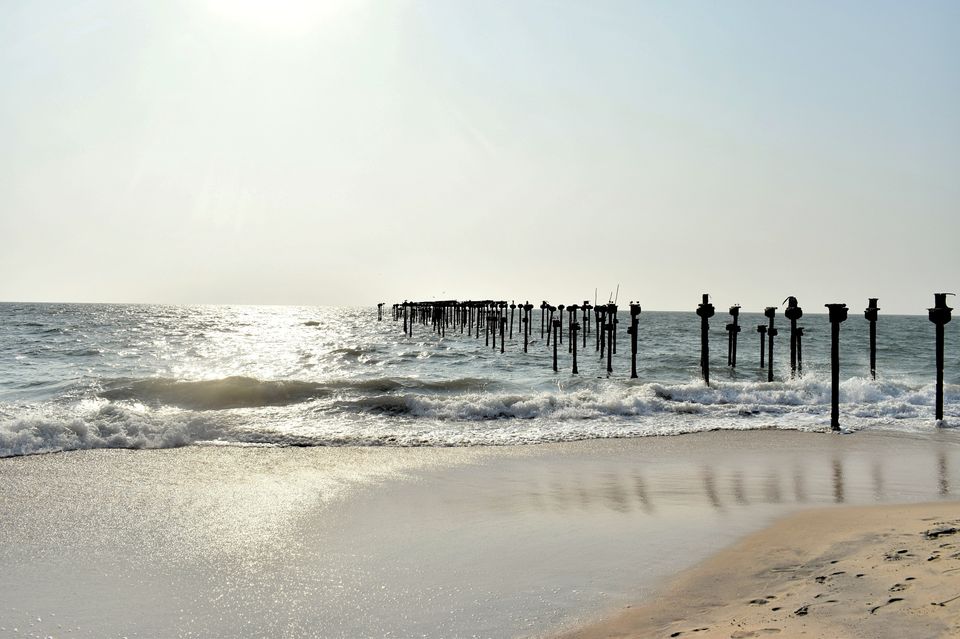 The place where the waves kiss the coast, and the soft sand hugs your feet. This is the ideal place for lovers. Alleppey beach boasts a 137-year-old pier that extends into the sea and is one of the most famous tourist destinations in Kerala. The biggest attraction of Alleppey beach is watching the sunset in peace. From the beach, you can see the river merging the backwaters. If you are a photo enthusiast, you can take wonderful pictures during sunset as silhouetted fishing boat on the sun setting beach take a good photo.
5. Indulge in kayaking
Kayaking is a popular activity in Alleppey. Tourists frequently kayak in the backwaters, where they can spot Cormorants and Kingfishers. Paddling along tiny canals and passing through tiny bridges will put you in touch with local life. There are birdwatching tours that can be combined with canoeing or kayaking trips.
Forget Houseboats, Try Kayaking in Kerala To Explore The Tranquil Backwaters!
6. Watch the local toddy tapping
Toddy is an alcoholic beverage made from palm tree sap. Toddy tapping, which has been a profession in Alleppey for centuries and today employs over 50,000 people. It is also government licensed. A toddy picker will climb a palm tree and bore a hole in the palm flower at the top. They will next connect a pot to collect the palm tree sap. The sap will naturally ferment with the yeast in the air, and you'll have sweet alcohol with a 4-6 percent alcohol content in a few hours.
Cruises in Alleppey Backwaters:
1. Marvel Cruise houseboat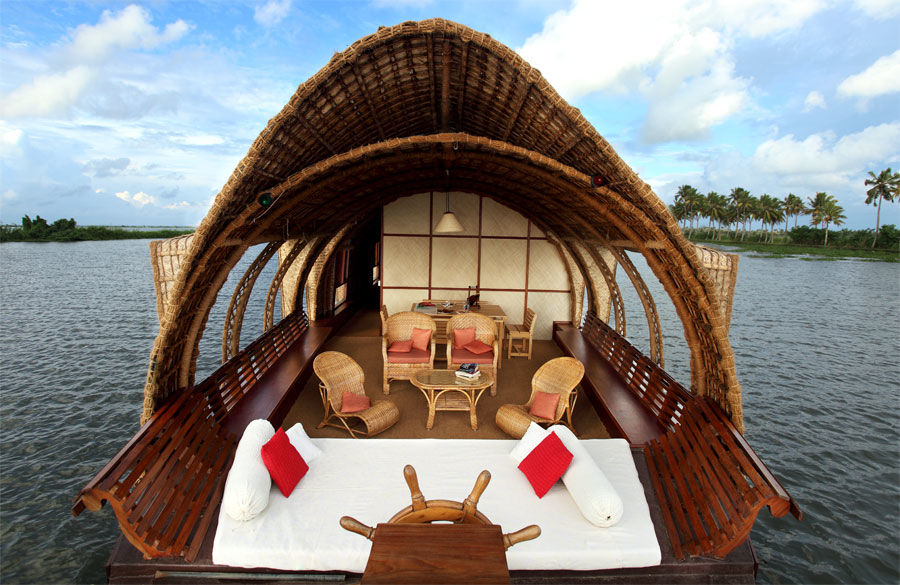 Marvel Cruise, one of the Kerala Tourism Department's officially recognised Golden Category houseboat cruises, offers a wonderful way to appreciate the serenity of a picturesque landscape. A bamboo-thatched canopy sets the tone for a river trip that will have you wishing for time to stop. Nestled within this canopy lies a complete home-unit, giving the comforts of modern living in a truly ethnic setting.
Tariff: Starts from Rs. 9000 approx.
For booking, you can click here.
2. Minar De Lake
Minar de Lake, one of the finest Alleppey houseboat for couples, is a peaceful retreat for honeymooners nestled in the awe-inspiring environment of Alleppey backwaters. The cruise, which is thought to be one of the most beautiful Alleppey honeymoon houseboats, pampers its passengers with a variety of luxurious amenities. The requirements of honeymooning couples are met by tastefully decorated suites that sparkle with handmade elegance.
Tariff: Starts from Rs. 28500
3. Pulickattil Houseboats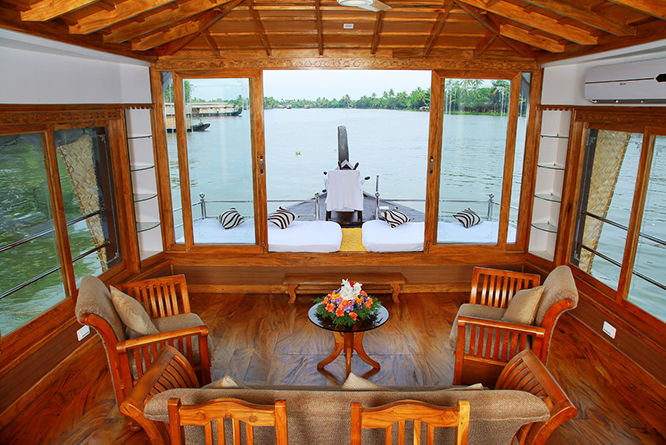 Pulickattil Houseboats, a well-known name in Kerala's tourism department, are ideal for a romantic couple in Kerala's serpentine canals and emerald backwaters. The houseboat is well-equipped with all of the latest safety mechanisms. Pulickattil, which operates a fleet of 12 houseboats, offers 1 to 6 bedroom suites to guests wishing for an out-of-this-world experience amidst the tranquil waterways of Kerala.
Tariff: Starts from Rs. 12000
4. Cruiseland Houseboat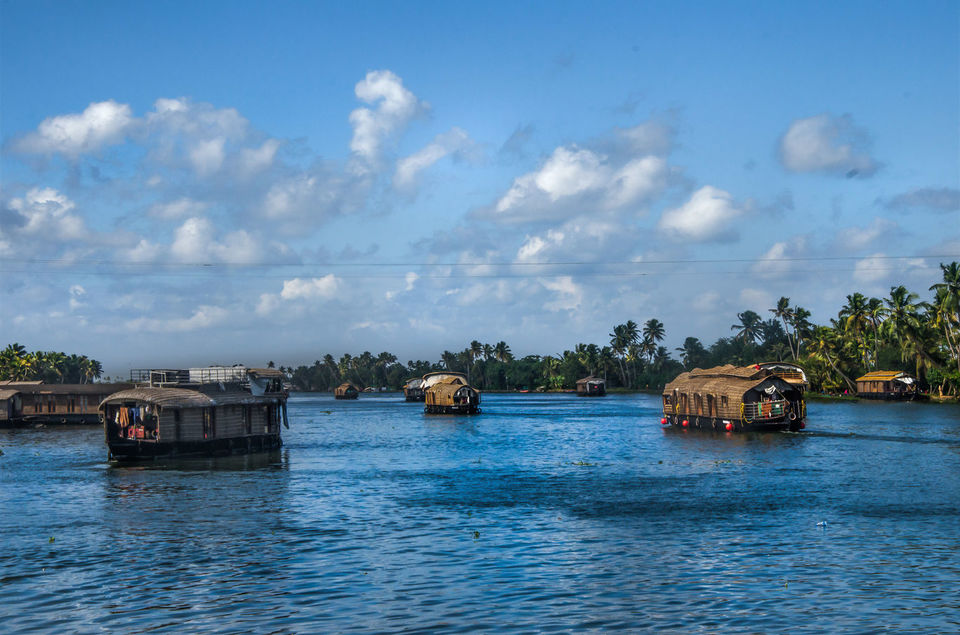 Kerala is nature's way of bestowing God's bounty on humans, with lush greenery, gorgeous beaches, and the calm tranquility of houseboats on serene backwaters. You can s oak into the grandeur of Alleppey and Kumarakom's backwaters with Cruise Land, Kerala's premium houseboat services. It is a popular network member of Kerala's tourism sector, providing the best houseboat experience to the tourists from all over the world.
Tariff: Starts from Rs. 9000
Check Out these 10 Incredible Houseboats in Alleppey Under 5K.
Alleppey is rightfully called the Venice of the East. With its labyrinth of brackish lagoons and interconnected lakes, Alleppey or Alappuzha is no less than the famous European city - neither in beauty nor in history and culture.
Ready to travel for free? Earn credits and redeem them on Tripoto's weekend getaways, hotel stays and vacation packages after the pandemic is over!