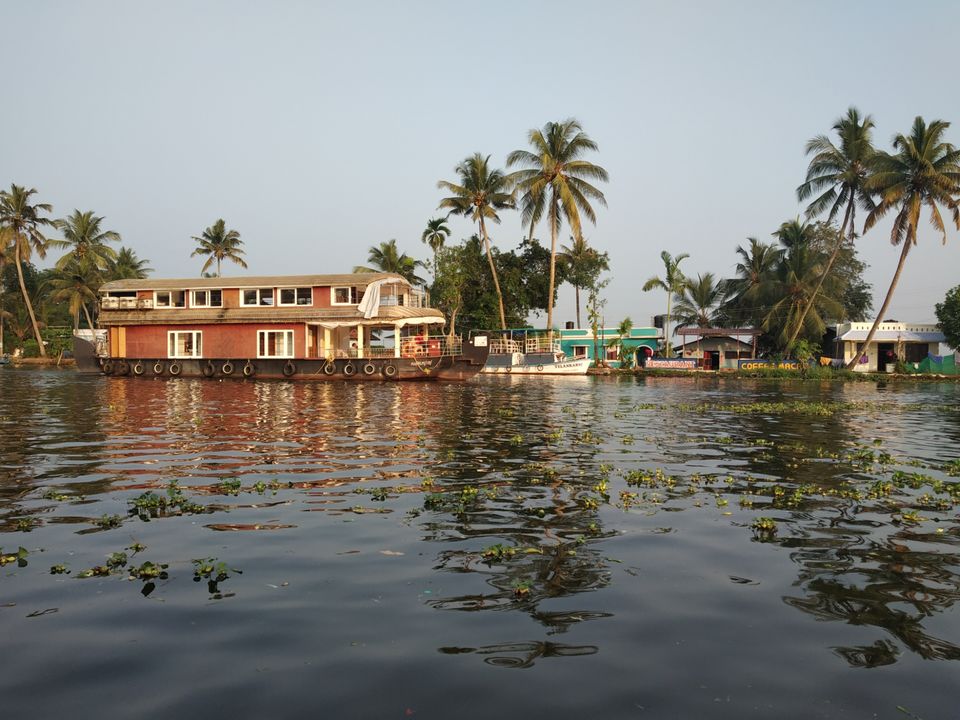 Not very hot, not a lot humid felt just right to visit Kerala (Monsoon)! Kerala is known for it's nature and amazing people. While the state is still recovering from the damage caused by recent floods, we can't deny that Kerala hasn't lost it's charm! We decided on visiting Alleppey and Kochi owing to the time we could take out of our schedules ( I was traveling with my friends)
Saturday, Dec 29th was more of a last minute packing and travel day. I'd my last final exam on the same day. Luckily the bus I had to take was starting late in the evening so I could finish my exams and leave for my tiny travel break. Kerala can be reached via 3 modes - Bus, train and flights. The bus journey was close to 11 hours and we reached Alleppey by 8:30 am next morning.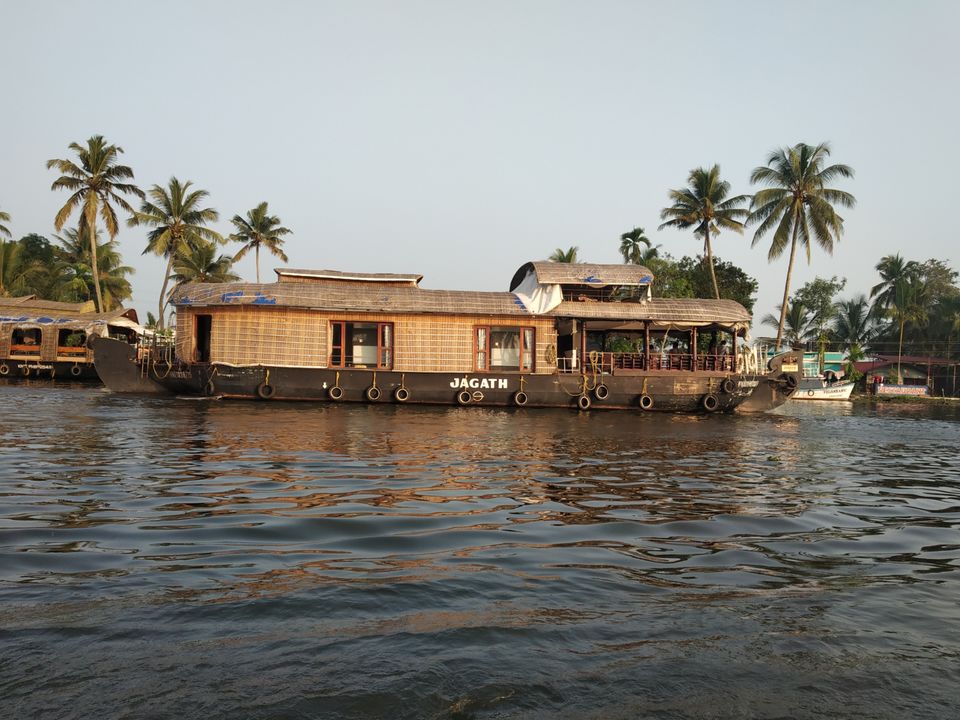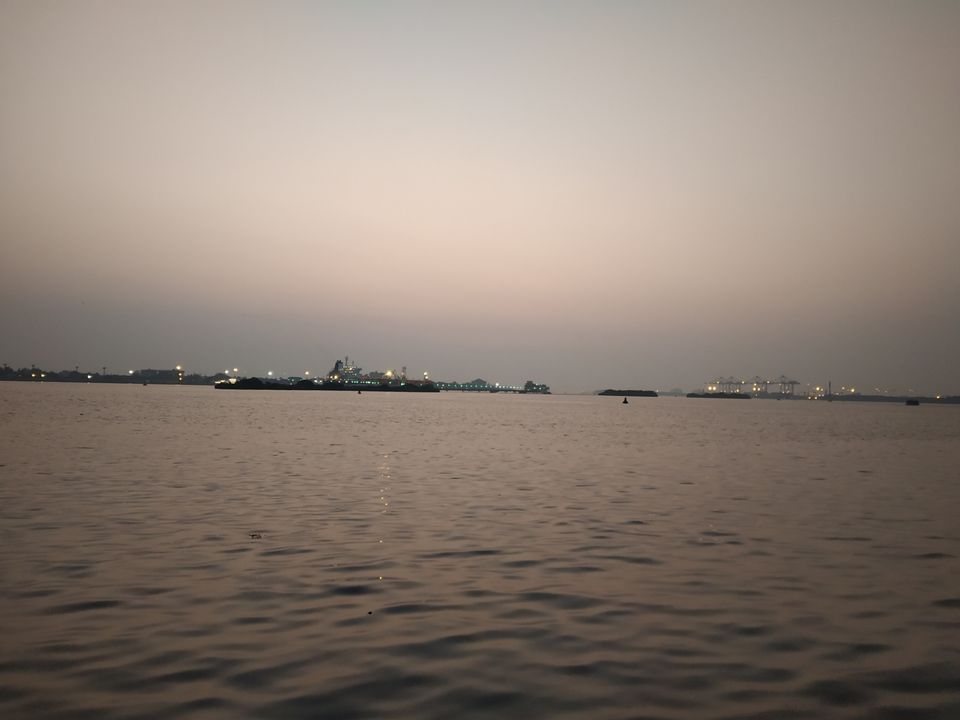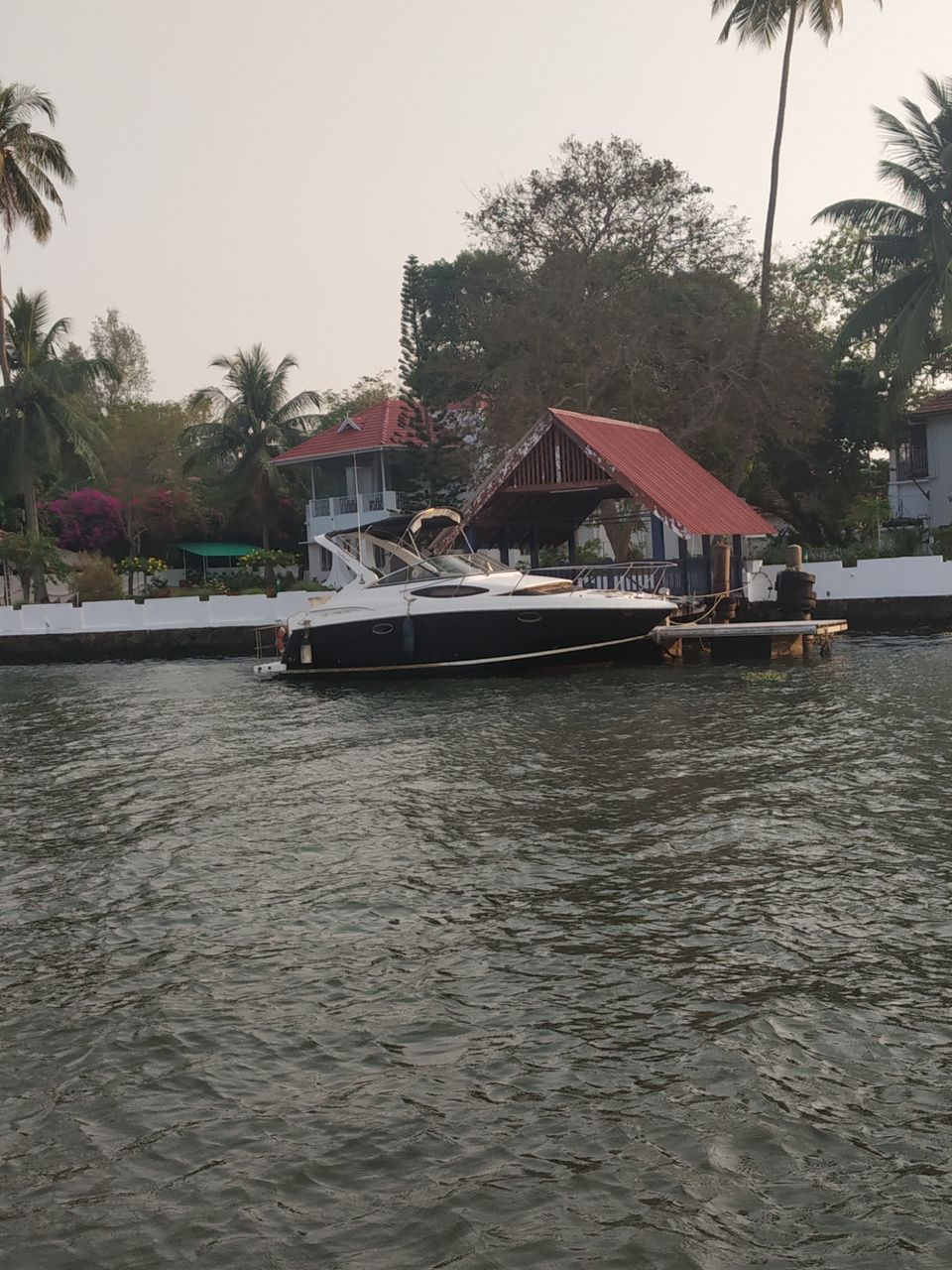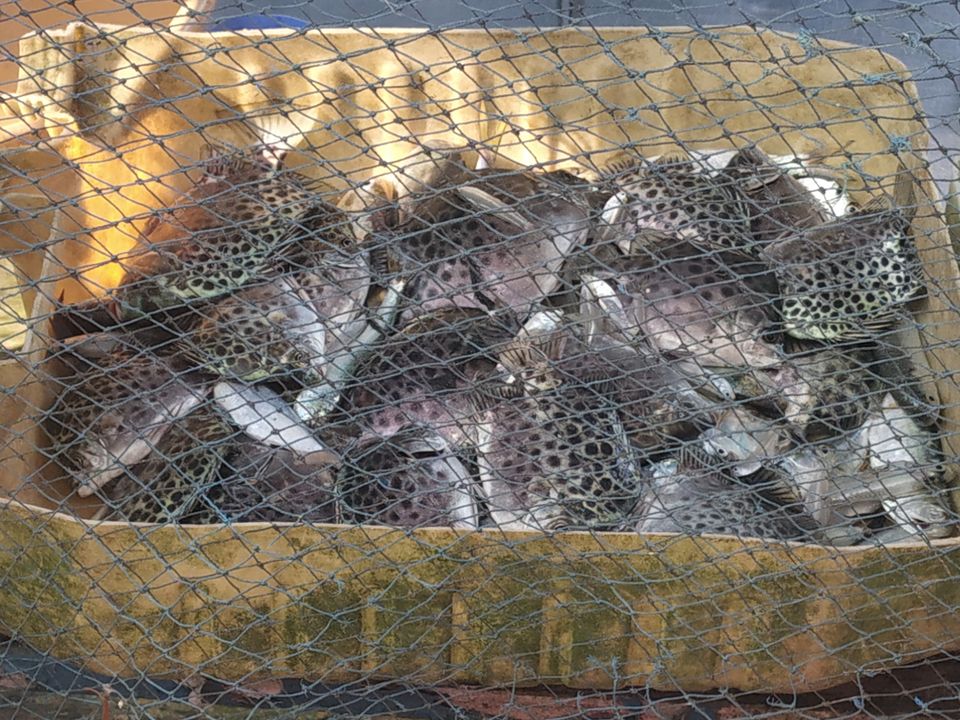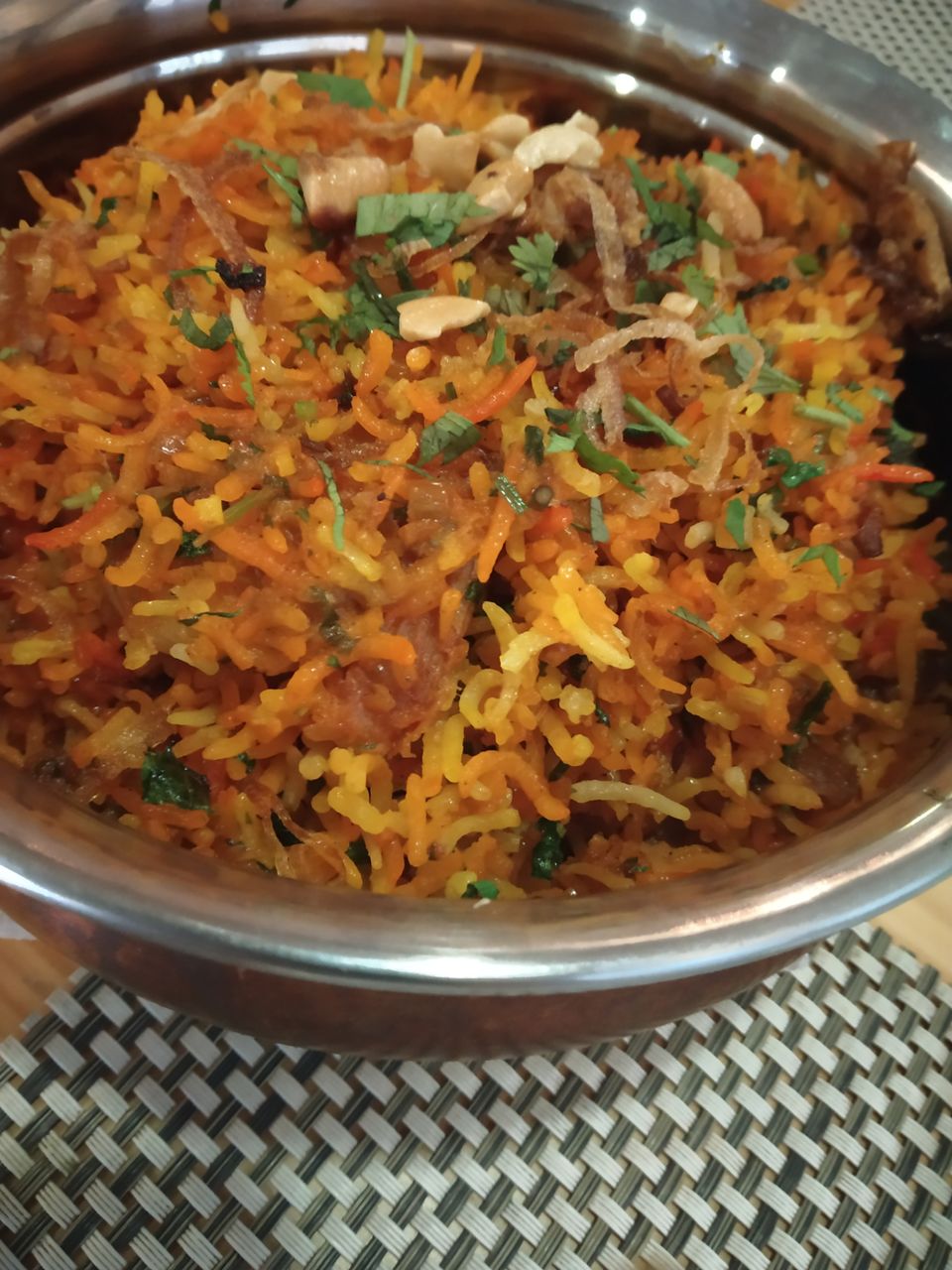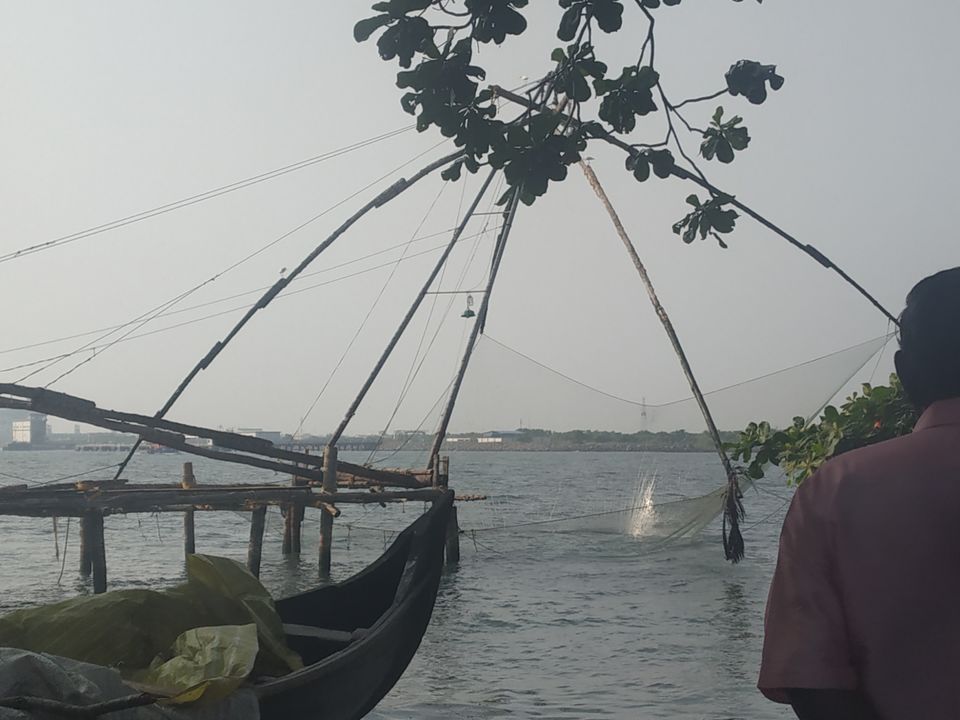 Today was our "lazying around" kinda day. After we checked-in to our hotel, we thought we'll relax, eat and by noon freshen up and visit the town. So we pretty much stuck by it! First stop for us was "Alleppey Backwaters"! Owing to my love for water bodies of any kind, backwaters had to be the first thing we would visit. We had enquired with the locals about ferries and we knew what to do. There are 2 kinds of ferries - Private and Govt. owned. Private ferries are quite expensive and on the other hand, Govt. owned ferries are too cheap. Why spend so much when you could get the same perks at a cheaper cost? So we hopped onto a Sarkar boat (as the locals call it) . The timing was just about right. If we were late by 5 mins, we had to wait for 1 hour or more. While the private boats can cost you around Rs.800-1600, Sarkar boats cost just Rs. 8/- I know it's just WOW!! We decided to get down in the last boat stop which would mean we had to take a 2 hour long journey. But we got to know from the conductor that the last ferry from the other side would be gone by the time we reached. So he helped us get down near a place where we could get the ferry back to the main town. Sweet people you see! Coming to the boat ride, the calm backwaters provided such a soothing experience. Alleppey is known as the "Venice of India" because the entire city is connected via canals and main commute is via ferries. It was just amazing to see ferries pass by unlike the usual bikes, cars, etc. we see on the roads. Nature was at it's best. After what I think was an hour long ride, we got down at the stop which the conductor recommended and waited for the return ferry. After about an hour and a half later, we reached the Boat Jetty (the ferry station just like bus stations). We had late lunch in one of the "Indian Coffee House" there (Trust me, there are a lot of them!!) Then we reached our hotel, changed into our beach wear and went to the famous Alleppey/Allapuzha Beach. It was evening already and the sun had set. To our surprise, there was a food festival going on near the beach. There was a huge crowd due to this. We spent some time in the beach and then tasted some wonderful delicacies. We packed dinner on the go from the same festival. We had to go to Kochi the next day so we called it the night after enquiring about train and bus timings.
We missed the early morning train coz we overslept! So we had to rely on buses. It was already 11 am by the time we got ready and left for the bus station. We couldn't get buses for almost half hour. Apparently we missed a bus just because we couldn't read Malayalam bus boards 🤷 With the help of some locals and Google Translate ofcourse, we finally got a bus. There's no bus to Kochi from Alleppey but rather to Ernakulam. You can get down near Aluva main road and take an auto to Fort Kochi. It'll cost you from ₹100-150/- based on your bargaining skills. We finally made it to Fort Kochi in the noon! We had lunch in this fab restaurant called "Rasoi". Prawn Biryani was the best! We then took a ferry to Ernakulam coz we wanted to visit the Marine Drive there. It was great. After this, we visited Willingdon Island. Pretty cool this place was. Got to know about it's history from a museum which was apparently the house of the Chief Architect Robert Bristow then. This place scared me to the core as we were the only humans in the entire place. Creepy! We also checked out some cool fishermen using Chinese fishing nets to catch fishes. We then attended the carnival which was happening in Fort Kochi. This carnival happens every year in the last 2 weeks of December. The entire city was decorated and there were huge Santa Clause cut-outs everywhere. Apparently they burn Santas at midnight just like we burn Raavan during Dussehra. No idea why though! Everything was pretty cool. We ringed in New Years here with some cool lanterns. It was a sight to watch!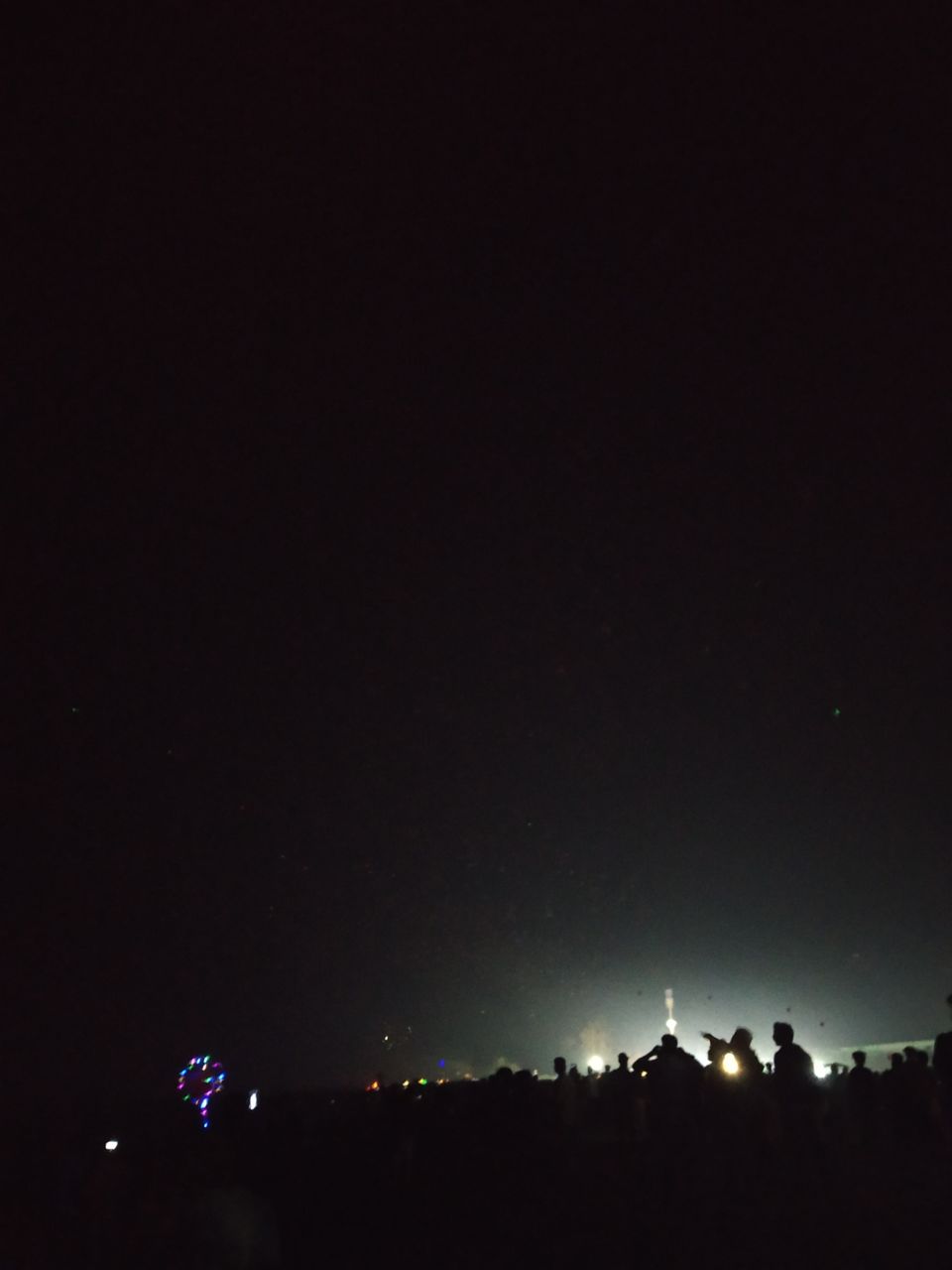 This was our last day and we already had taken a midnight train back to Alleppey from Ernakulam. We reached early morning and after some rest, visited Alleppey beach and the Light house. Trust me it's a pain to climb those stairs! The view was amazing from the top though! So, worth it I would say :) We spent some time here and also visited a tiny museum which is inside the light house premises. We then went back to our hotel, freshened up because we had to check out by 1 pm. After this, we had our lunch at one of the Thaff Restaurants (there are many of these too) We had so much time left before boarding our bus back so we decided to take a private ferry into the backwaters. We chose the 4 hour pack. Having an entire ferry for yourself is an experience in its own. Wonderful I must say. We also tried the Titanic pose here 😂 A failed one at that! Post this, we bid goodbye to the great backwaters and went along shopping for spices and banana chips ofcourse! We finally boarded our bus back home and that was it for our short trip to God's own country. We plan on visiting Munnar and Wayanad next time we visit Kerala. Any other suggestions are welcome 🤗