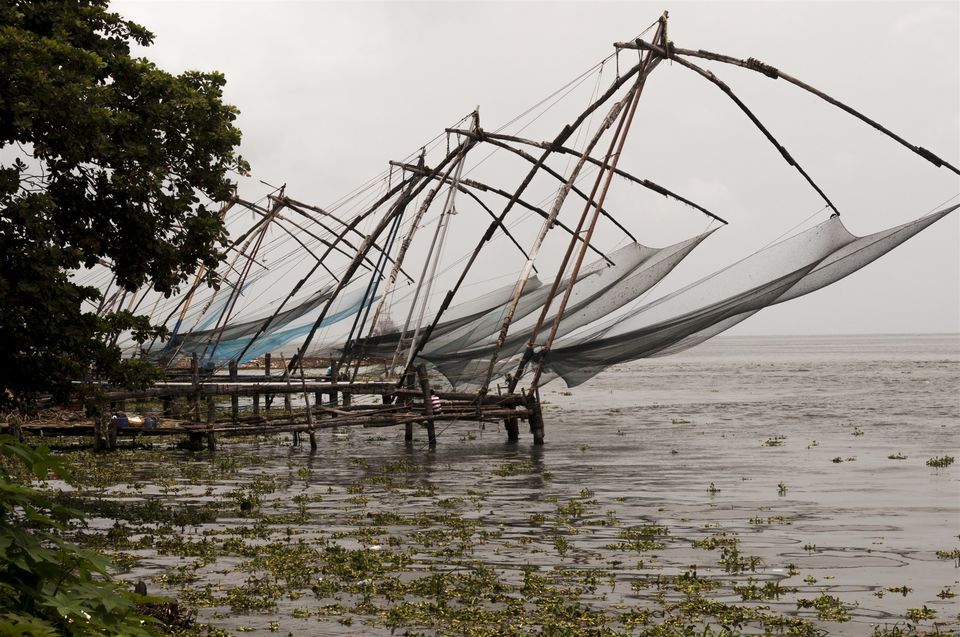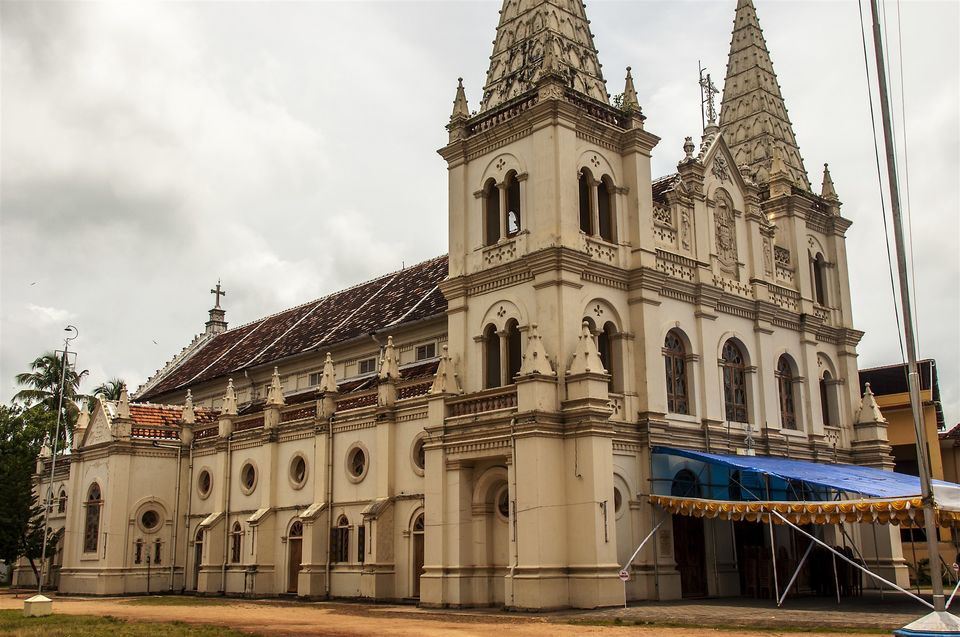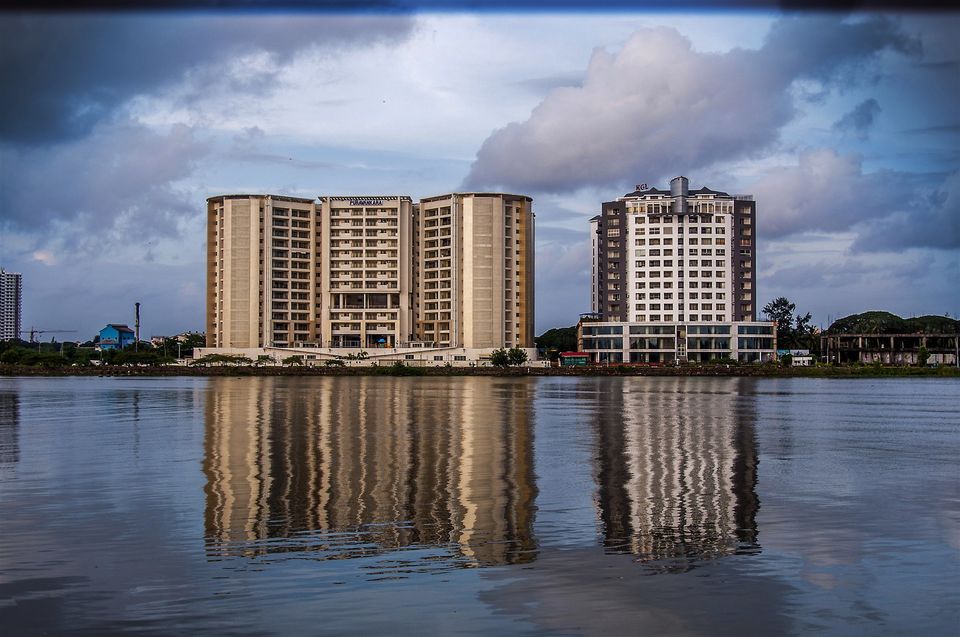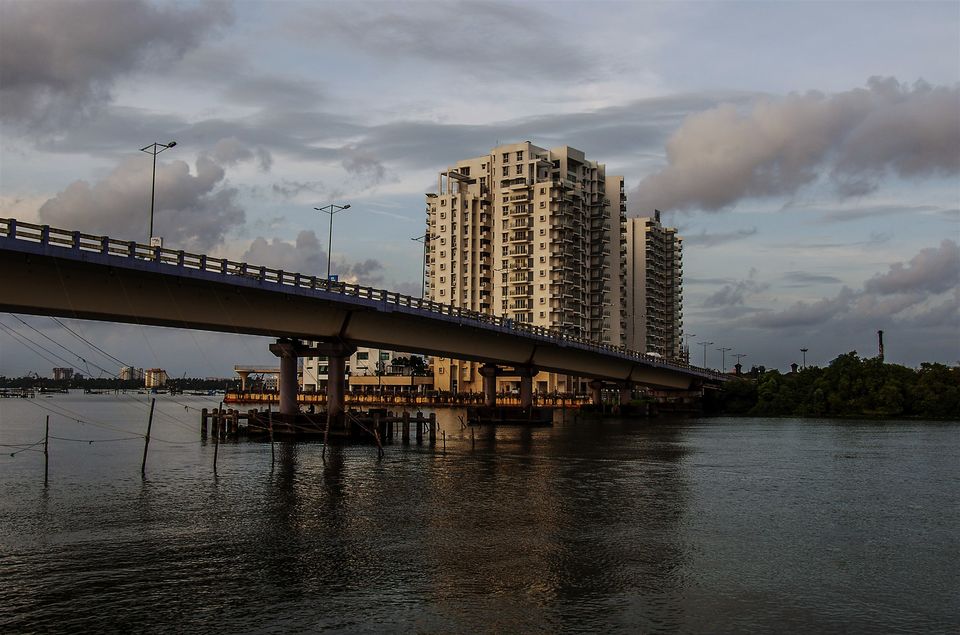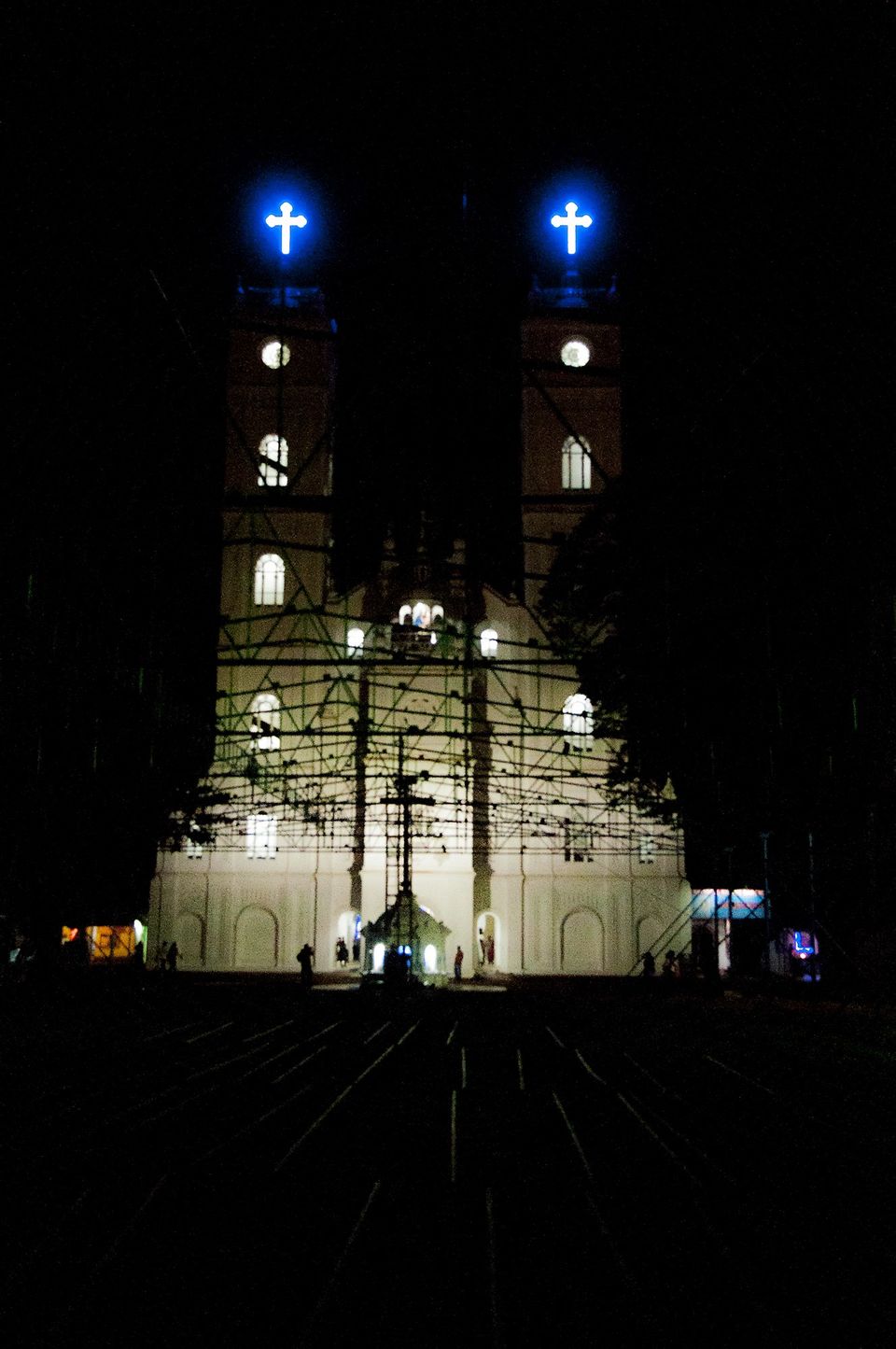 Kochi is also referred to as Cochin and Ernakulam. Although Kochi can be reached by number of ways from any prominent city in India that is by Air, Rail or a picturesque road journey, my trip to Kochi on the Arabian Sea Coast or the Malabar Coast began from Mumbai by fast Duranto Express to Ernakulum in late August this year. After arriving and settling down for the night in a nearby modest hotel, I and my two other friends were ready afresh early next morning for sightseeing. Since the most important heritage sightseeing is in Fort Kochi and Mattancherry which was a distance away from our hotel, we engaged an auto rickshaw for the entire sightseeing trip. The other alternative is to do it by ferry which takes you to all the touristy places and allows you to disembark for some time. If you have time this is a better way. Take the full day tour to cover all the spots.
Though you need at least two days to taken in complete ambience of these two places, we just had a couple of hours to do so. Fort Kochi's heritage is rooted with Dutch, Arab, Portuguese and British antecedents. Kochi was a fishing village in the pre-colonial Kerala. The cantilevered Chinese fishing nets which symbolize Kochi can be seen in Fort Kochi and which may be the only place in the world where the Chinese fishing nets are unique outside China.
St Francis Church is one of the oldest one built by Europeans in India. Another landmark in this area is Vasco House where Vasco Da Gama is believed to have lived and been buried. Visitors also enjoy walking along Fort Kochi Beach which may be the only beach in the state which has the presence of the Chinese fishing nets. Next was Santa Cruz Basilica. Its Gothic façade with soaring spires is imposing. Pardesi (Jewish) Synagogue at the end of the Jew Street is the only Synagogue remaining today. It is 400 years old. Adjacent to it is the Mattancherry Palace also known as the Dutch Palace. It houses rare regalia from coronation robes and weaponry to palanquins. It features Kerala Murals depicting Hindu temple art.
Fronting Broadway is the city's pride, a Seventy Feet Road. Most hotels and restaurants lie on this road. Shopping can also be done here, the main item being spices. Marine Drive, as its name suggests it is not a driveway through which vehicles can be driven, but a scenic promenade which has the Rainbow Bridge that has become a symbol of city. It is centre of shopping activity. Hundreds of people throng the walkway in the evenings.
Later in the afternoon after a typical Malyali lunch in a restaurant and a short nap thereafter, we returned to Marine Drive's ferry station. From there we boarded a boat for the Sunset Tour in the backwaters of Vembanad Lake. The cruise lasted for about three hours which took us back once again to Fort Kochi side. The Boat cruised at sunset in the Kochi Harbour area with spectacular view of Marine Drive, Chinese Fishing Nets, Bolgatty Island and Willingdon Island. After the backwater cruise we visited ST. MARY'S CHURCH in the night time. This Church is the oldest one with a  most beautiful altar.
The following day we left for Munar by road. On way we stopped at Kerala Folklore Theatre and Museum on the outskirts of the city. The museum is truly a treasure trove that showcases the rich heritage that Kerala exudes through its numerous art and dance forms. Artifacts like masks, sculptures, in wood, stone and bronze, costumes of traditional and ritual art forms, musical instruments, traditional jewelry, manuscripts of rare medicinal and astrological secrets, and Stone-Age utensils are all preserved in this museum. It's definitely a must visit place In Kochi.
There are numerous hotels of all star grades in Kochi. The food served in all restaurants is essentially rice based. So if you are a roti eater, order it separately as it will not be normally served with your Thali. The two day's stay was too short as plenty of places were left uncovered within the city and nearby. Ernakulam definitely deserves a revisit that I will do so in the future.