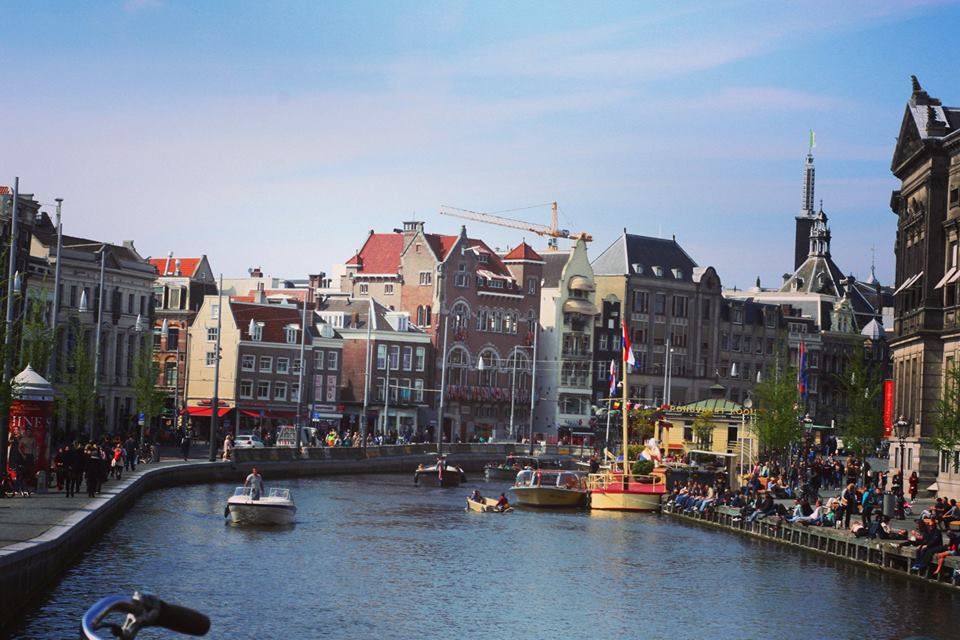 After covering the painful topics of every trip to expensive cities (Accommodation and transportation) we can know enjoy what the city of Amsterdam has to offer. For this post, I will share with you what you can do and enjoy during your stay in Amsterdam.
1. Jordaan district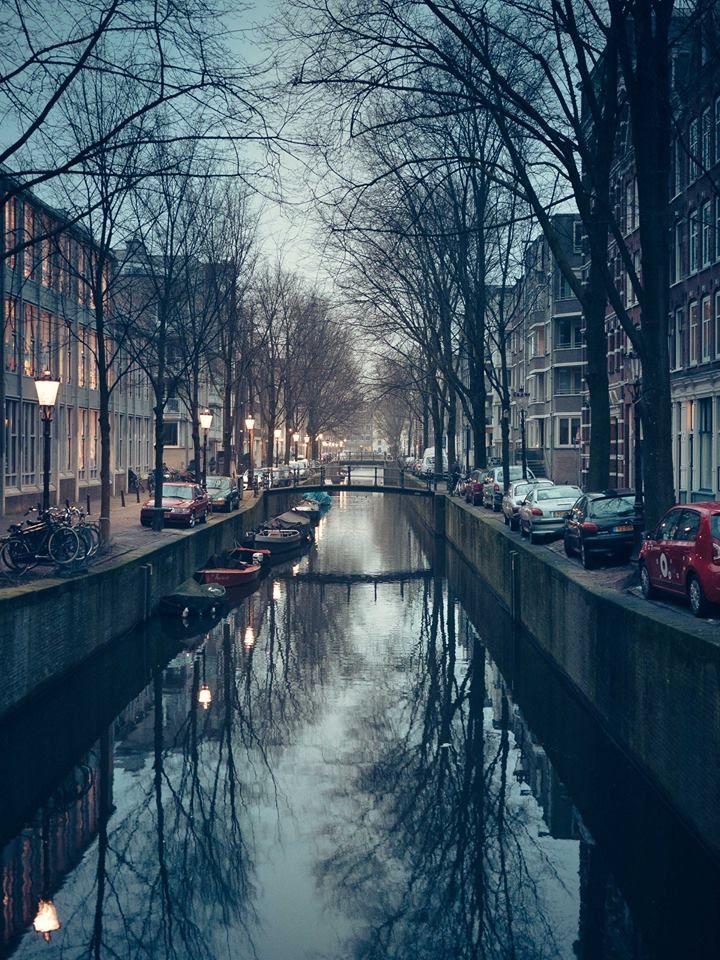 Possibly one of the most beautiful streets you can ever visit, at least in the Netherlands. From the general atmosphere, to the architecture, to the churches, to the beautiful buildings, to the canals and restaurants, the whole street is pure joy. The best day to visit is Saturday so you can visit the Saturday market. The street is quiet a romantic place but if you ask me one should go for a walk by himself.
Note on the side: Maybe just maybe care to dress nice and colorfully or do what ever you do to feel nice about yourself. I just think it would help you enjoy your walk the most. 
In this area, there are some museums but since I am not a museum person I wouldn't have anything to share with you on this one.
You can find several small restaurants serving typical local food. The food might not be the best you'll have but the whole atmosphere is superb.
2. The red street
I am Muslim so the red street was not on the menu for me but it's a great place to see how countries legalize prostitution. I just cannot imagine a to-do-list in Amsterdam without the red street.
3. Madame Tussauds
Again, a place I didn't visit (This time not because I am Muslim but I just don't like museums) . However, my friends visited and loved it. It's a wax figure museum for those of you who haven't heard of it before.
4. Dam square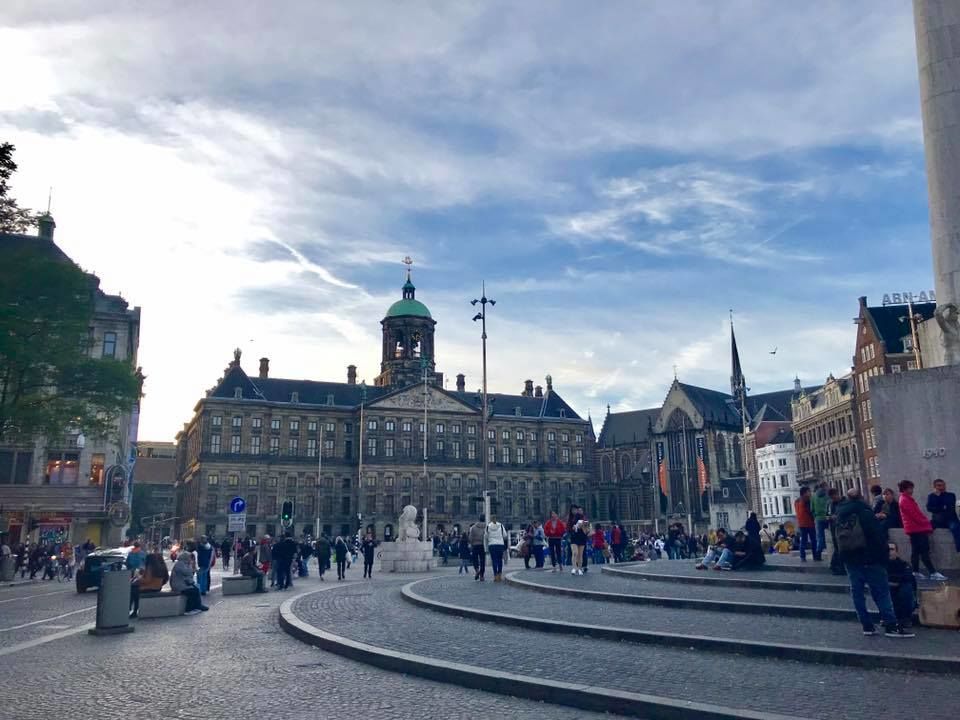 Every big city has a square rich of historical events, for Amsterdam that will be the Dam square. From this square you can head on walking distance to the shopping area, the red street, Jordaan street and central station. During my stay, I always found myself back somehow to this square.
5. Canal Cruise
Everything in Amsterdam seems a bit more magical when viewed from a boat. That feeling that you are in Venice ( Amsterdam has more canals then venice) is something you should not miss. Most cruises take an hour long with guides sharing interesting facts about the city. I am not sure but I believe some boats have diner programs.
6. Albert Cuypmarket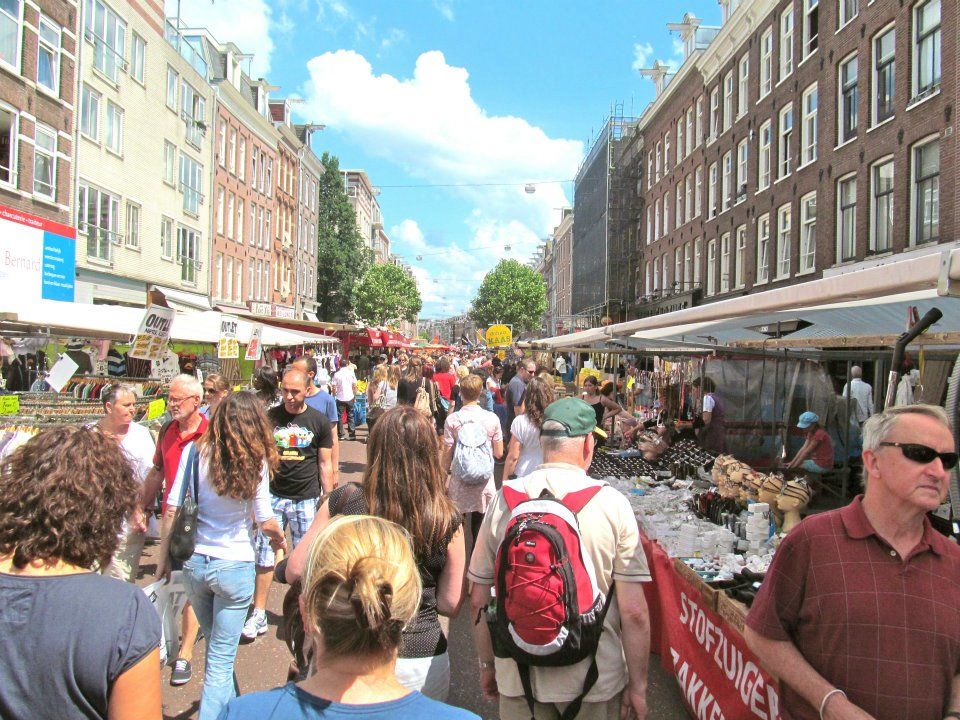 Personally I believe the best way to discover the local culture and to meet with locals in a tourist free area is to spend a morning in a local street market. Also it's one of the cheapest places to do shopping.
The list of things to do is far from being over so the rest will be covered in future posts.
#Amsterdam #RedStreet #Netherlands #DamSquare #JordaanStreet #Canals #Walks #Romantic #Rainy #LocalMarket #AlbertCuypmarket