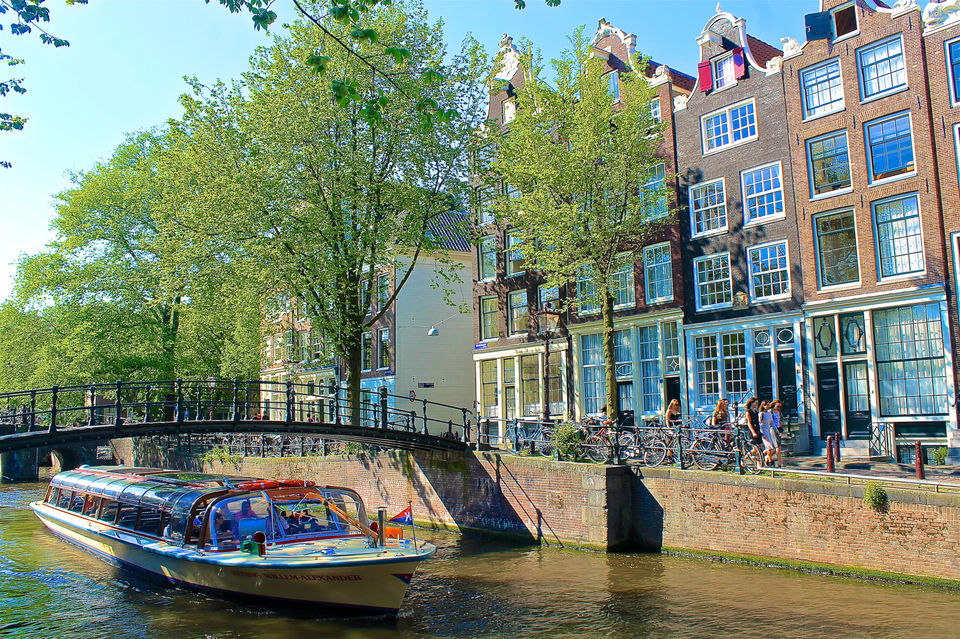 Amsterdam is a city which gets on almost everyone's bucket list and I am very lucky to call it "home". It is not uncommon anymore that often a Facebook message pops up from a friend asking how to have a great time in Amsterdam. I have been living in Amsterdam for over 2 years now and if I am being brutally honest with you, I would say I am still discovering something new everyday. Yes, you heard it right! Amsterdam might look like a very cute little city, but there's just so much to do having something in offer for everyone. My post takes you through a journey within Amsterdam listing its top attractions including tips getting offbeat if you want to. Following this list will help you get a vibe of the city even if you are around just for the weekend!
Don't miss my tips on Seasonal attractions in Amsterdam in the end of this post!????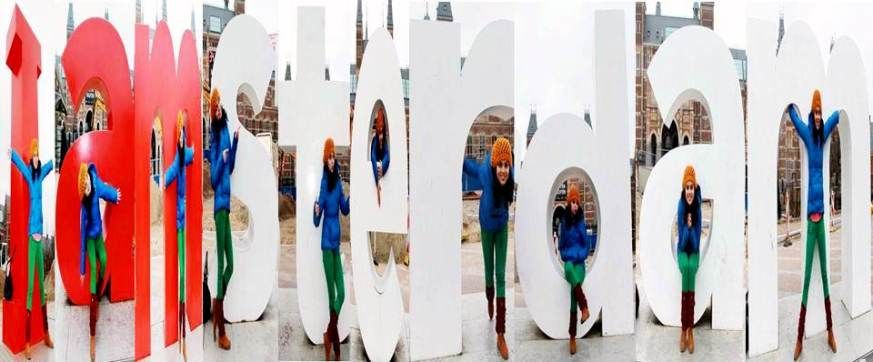 How about a picture like this? My friend almost started crying for mercy by the end of this shoot when I was (maybe) fully satisfied????
1.Walk in the city/Bike around -The best way to see Amsterdam is by foot. You can take the free walking tour starting from the Dam Square. These tours orients you well with the history of Amsterdam. There are many walking tours available and you can check them . They are free and typically they last around 2.5 hours, but please be kind to tip your guide afterwards. If you have a good sense of balance and legs which function well, then just rent a bike for a day. Bike rentals are plenty in Amsterdam city centre and prices vary from 8-10 €/day. You can either do a bike tour which is organized by a company, or you can just bike around the city by your own. I suggest the later, because all biking lanes in Amsterdam are car free zones. It's said there are more bikes in the city than humans. But please and please don't be one of those tourists who are hated by locals as they don't know the directions well, so be kind to us and ask for a map when you rent the bike!????
How to get Off Beat? Check out the neighborhoods of Jordaan and de Pijp. Both of them have different things in offer. Jordaan has the rich elite class locals of Amsterdam with canal side cafes, restaurants and bars; while Pijp is more of a nice shopping place offering great international cuisines to explore! Just stroll around, sit down in a place of your choice, appreciate the surroundings and I promise you will return back happy to your hotel! Apart from this, visit the NOORD Amsterdam. This area can be accessed only by ferries (free) from the central station and is absolutely stunning! Often overlooked, but this place has so much in offer and recently a lot of interesting things are going on this neighborhood. Check out the biggest flea market of Europe IJ -Hallen on a Saturday or Sunday afternoon in Amsterdam Noord.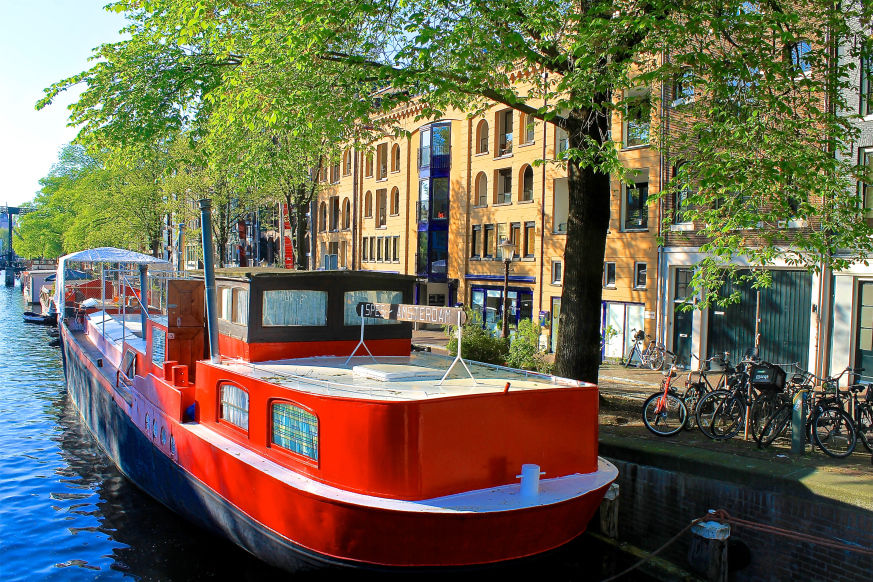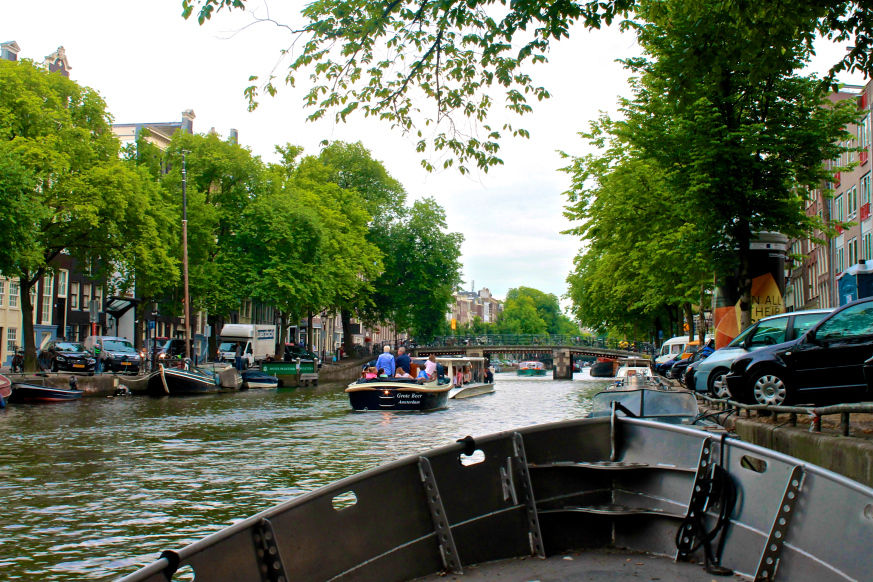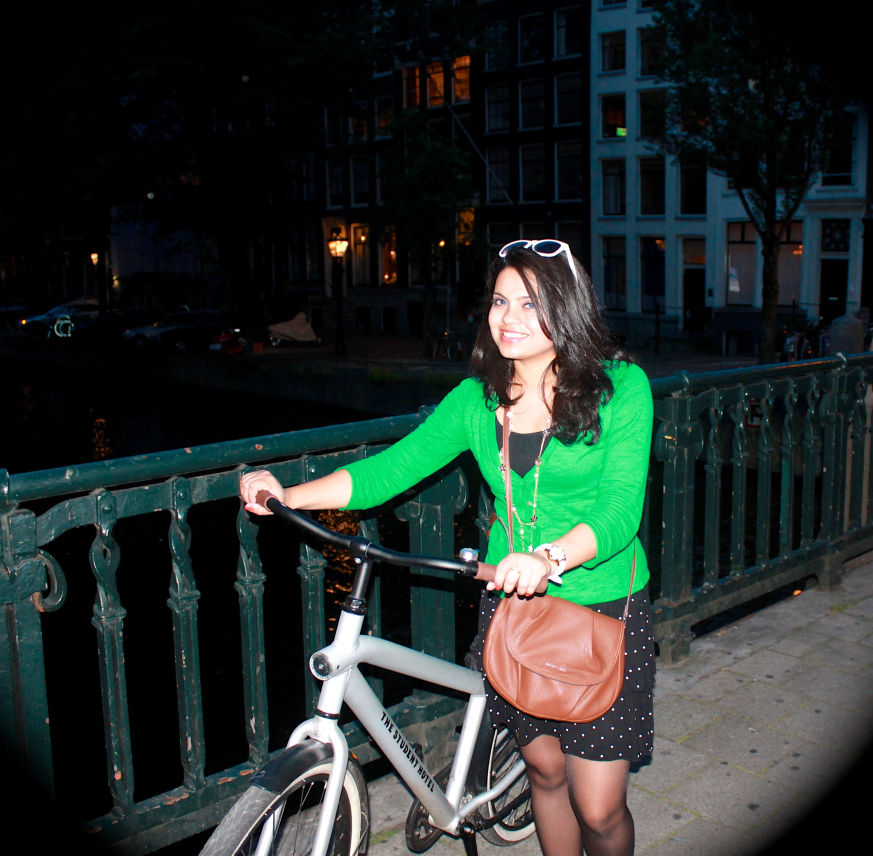 Most of the times you can find me riding a rental bike because my bike has been stolen 3 times already???? !!! In this picture, I am a rescuing a friend get back to her hotel. Hehehe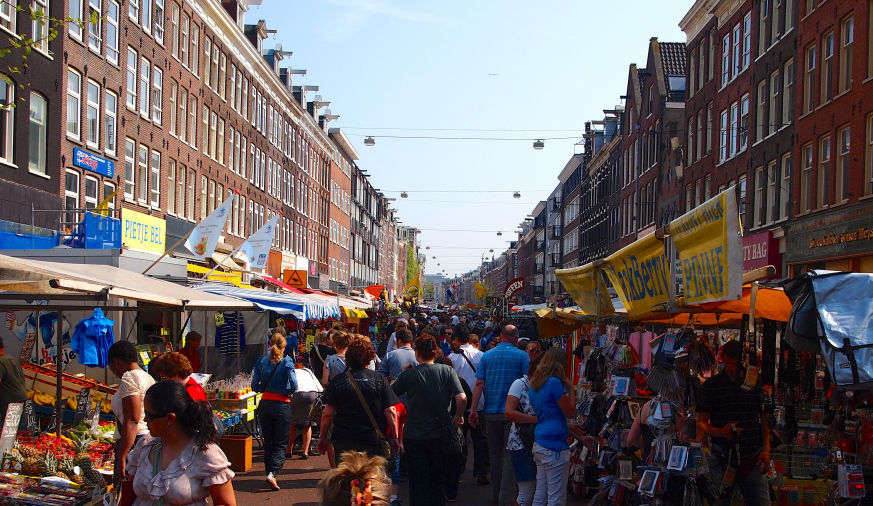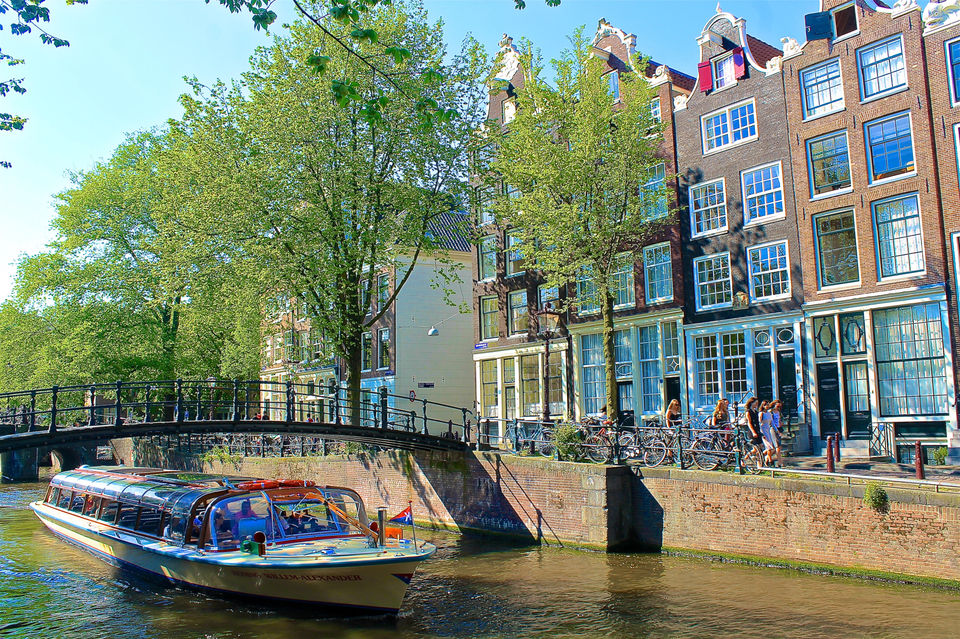 2.Do the Canal Cruise/Rent a boat - It's a crime to visit Amsterdam and skip the canal ride! Yes, its really touristy, but it gives you a historic overview of all the beautiful canals in the city. The ride takes usually 1 hour and is really cheap (12-15 €). There are many boat companies just in front of the Amsterdam central station where you can hop on a boat from one of the companies (LOVERS is my favorite). Be careful, the queues can get very long and hence keep some spare time in your hand for the activities you have planned afterwards.
How to get Off Beat? Not many people know this, but you can actually rent a small boat and cruise the canals of Amsterdam by yourself. Driving small boats don't require a license and the rates vary from 55-70 €/hour. How cool is that?????. Apart from this, you can head to which is absolutely a stunning place and often referred as the "Venice of the North". Here you can hire a small boat for as less as 15€/hour and appreciate the beautiful village with stunning Dutch landscape while sipping your wine. The village has no roads and houses are accessible only by boats. Do this and you will thank me forever!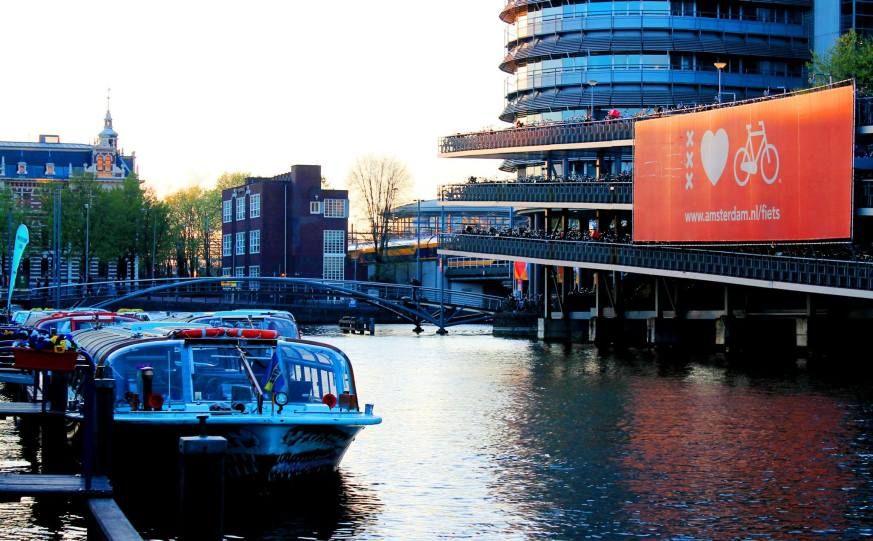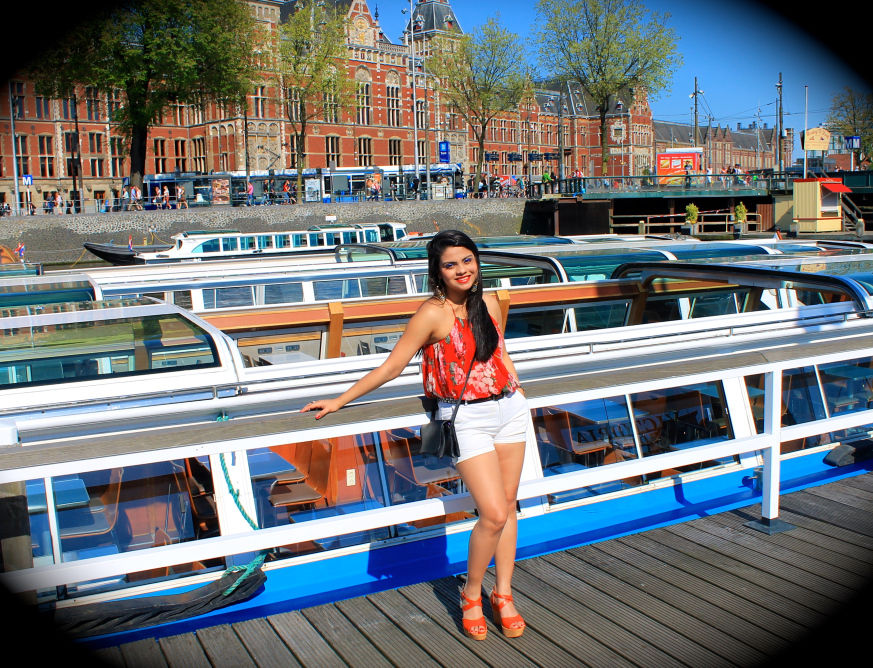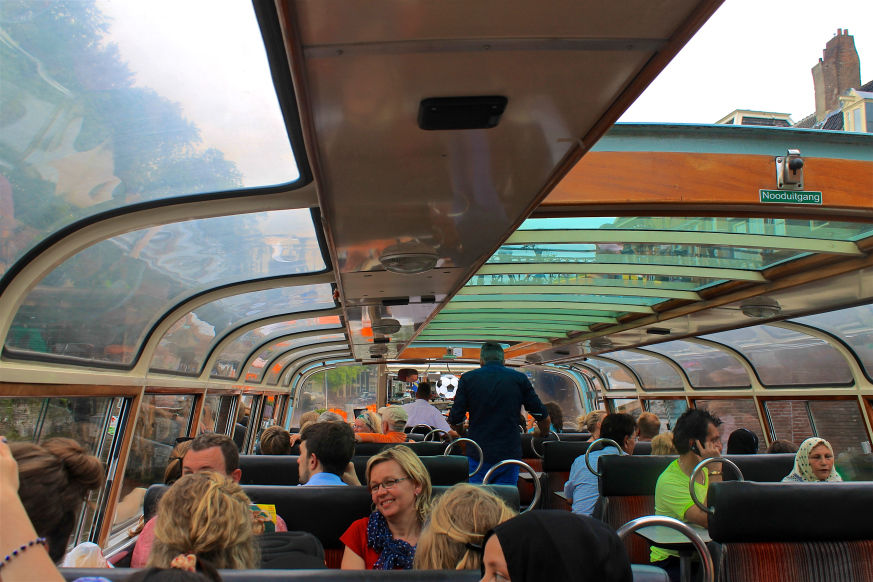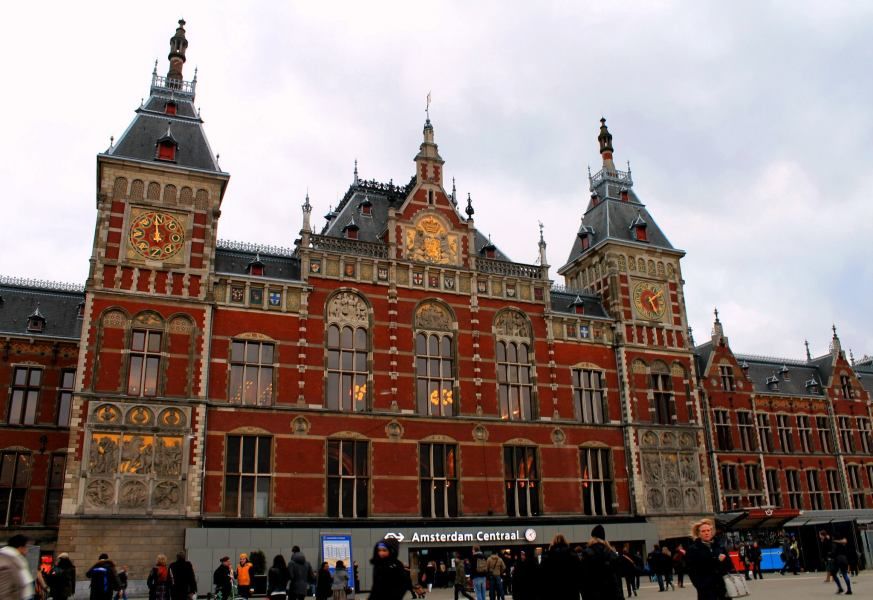 3.Visit a couple of the museums in the city - You may not be a huge history buff and entering museums might seem boring and waste of time, but no visit to Amsterdam is really complete without visiting at least a couple of the museums out of hundreds it has in offer. My favourites are the Annie Frank's house, Rijk's Museum, VanGogh's Musuem and NEMO (Science museum). Visit the Stedelijk museum to appreciate modern and contemporary art. If there is absolutely no time, then just do the Annie Frank's house and/or the Rijk's Museum and you won't leave disappointed! Rijk's museum is one of the places where you can also get your pictures clicked with the iconic IAMSTERDAM sign! Avoid the huge queues at museum entrances by either getting an e-ticket or just the Museumkaart if you plan on visiting more than 3 museums (much cheaper).
How to get Off Beat? Visit the Jewish Historical museum because there is so much to explore here. It gives a great overview of the Dutch culture with respect to the World War 2 and the holocaust. I also like the National Maritime Museum because it has a real boat used by the Dutch East India Company in the early 1600s! It's one of the places I have been several times and the canal views from the museum are just amazing.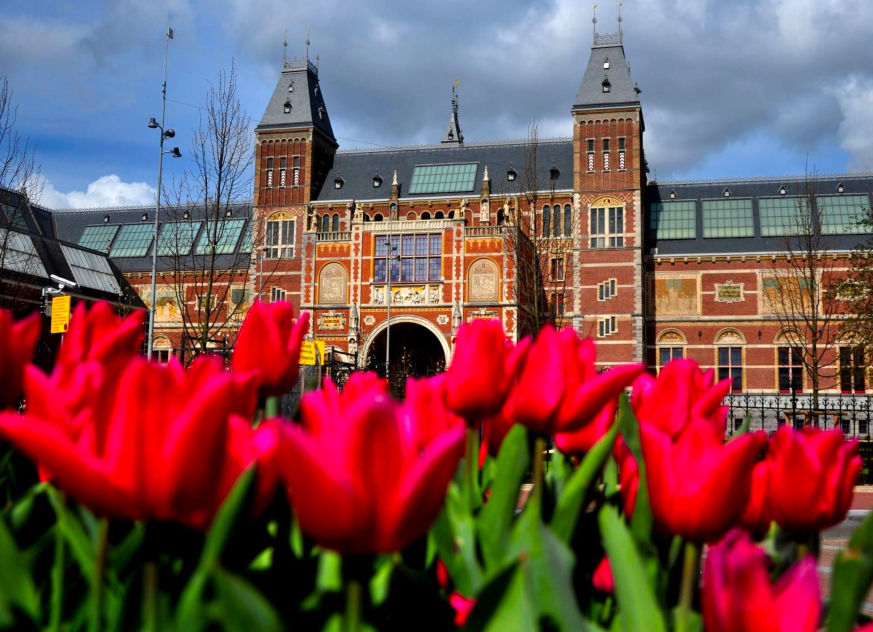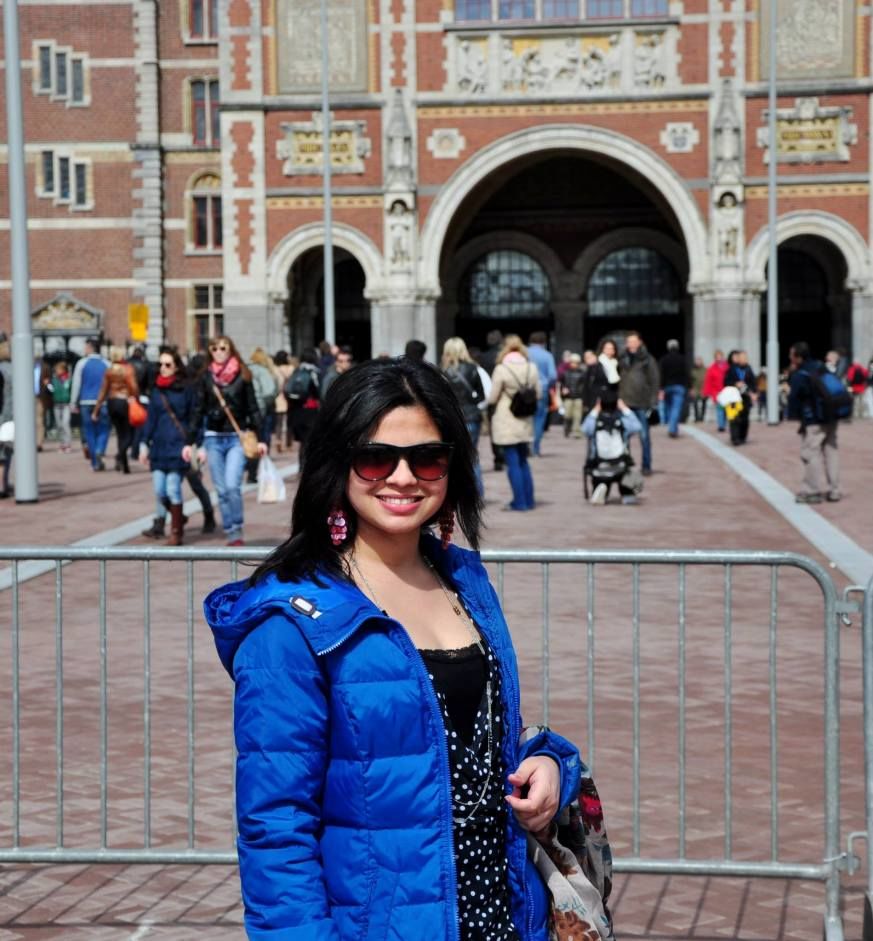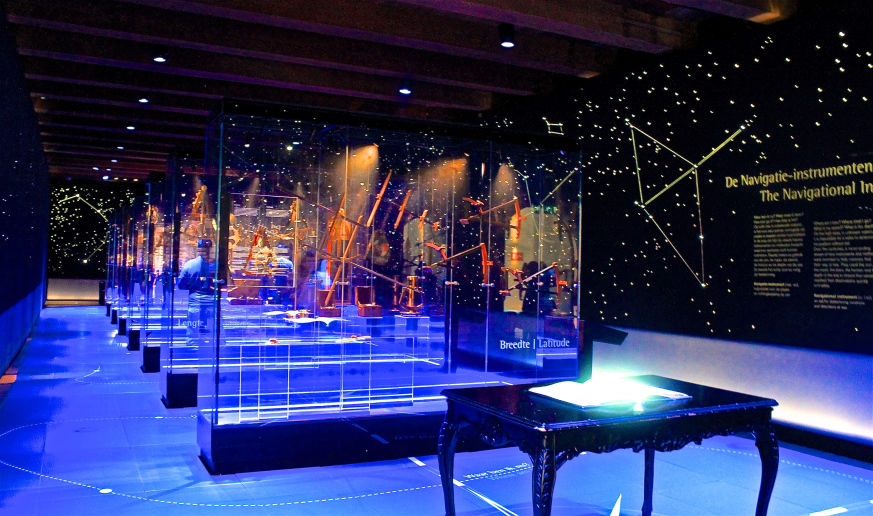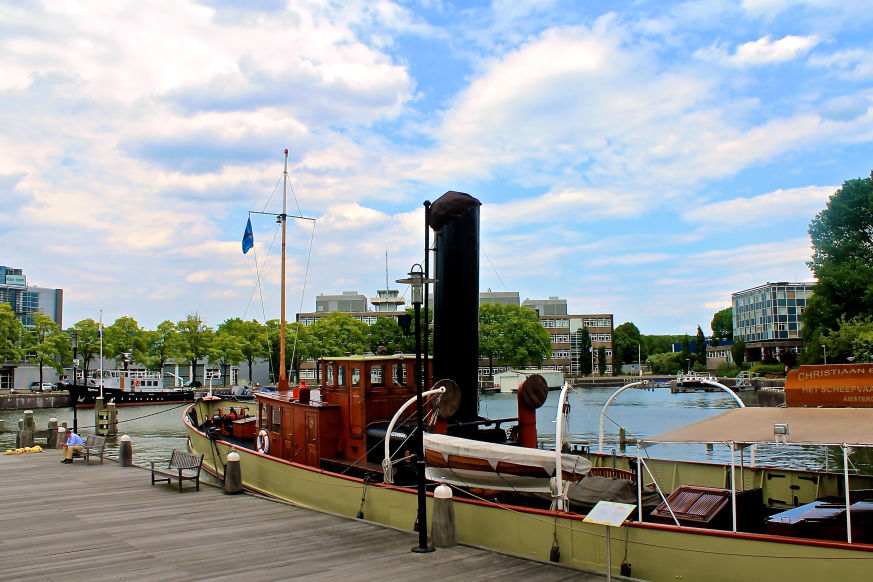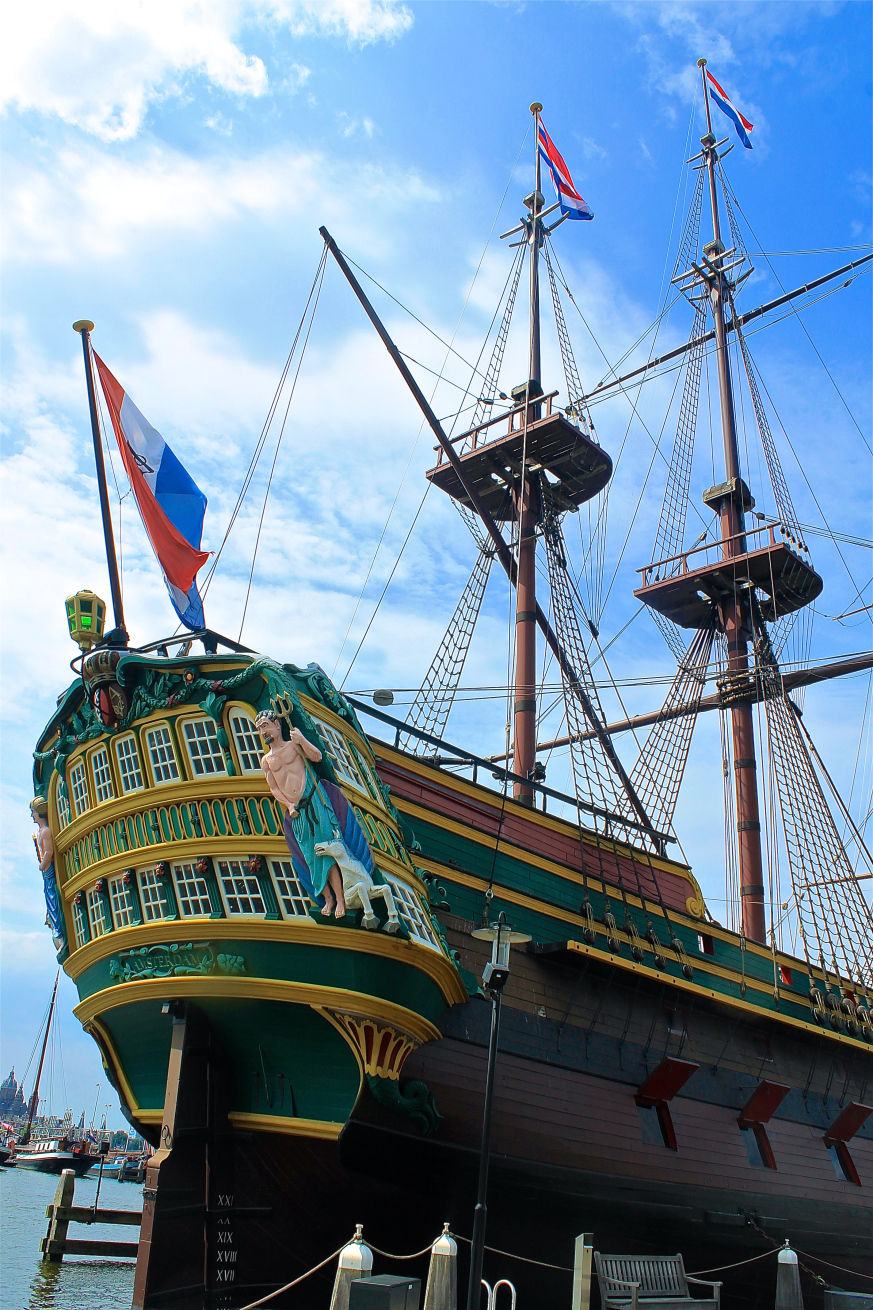 4.Parks of Amsterdam - Go to Vondelpark for some relaxation when you are too tired walking in the crowded streets of Amsterdam. It's very green and with a bright sunny day, it gets very lively! You can bring in your own food and drinks. Sit down, eat a sandwich and get a bottle of wine to enjoy your time with your friends and family. Barbequing is also very common here! Try to head to the huge fountain in the middle of the park, which can be great also for the kids!
How to get Off Beat? I personally like the Oosterpark and the Westerpark far more than the Vondelpark because the tourists are much less here which gives it more of a local feeling. I would recommend walking to the Oosterpark from the city centre. Even though half an hour walk, you are rewarded with great views of Amsterdam, which you would never come across otherwise!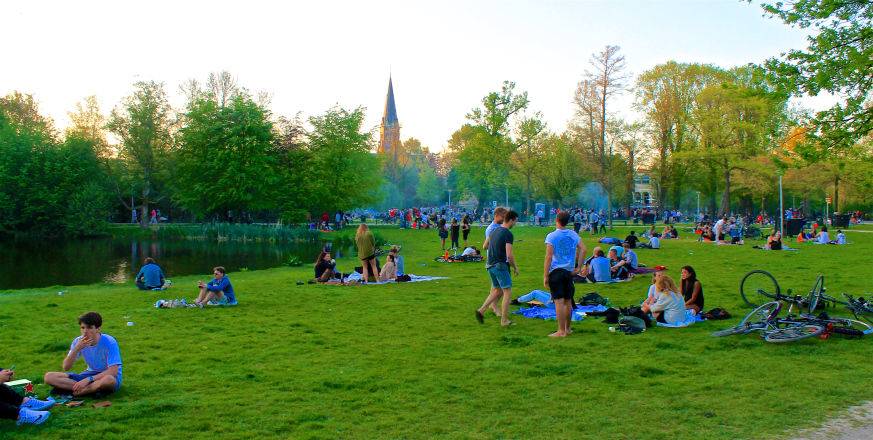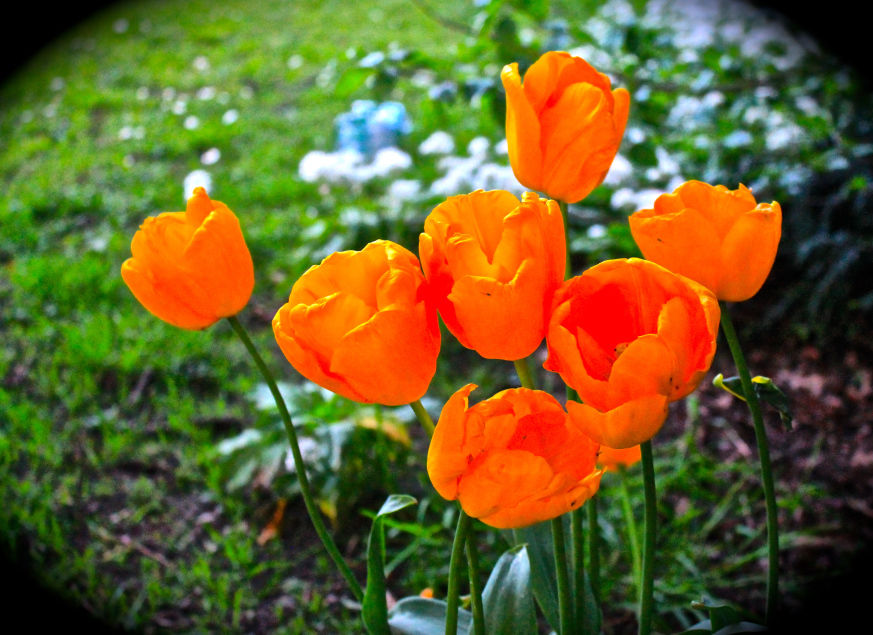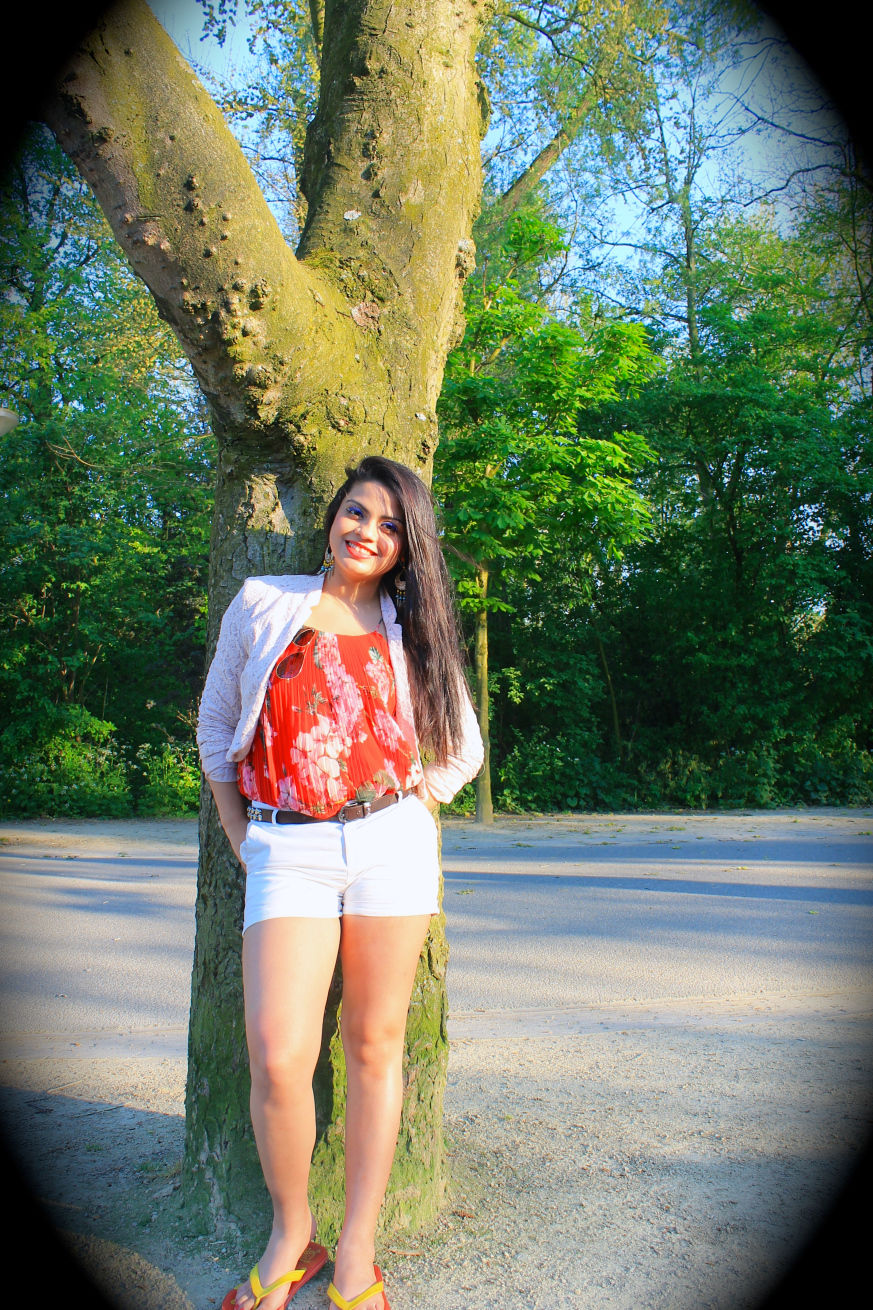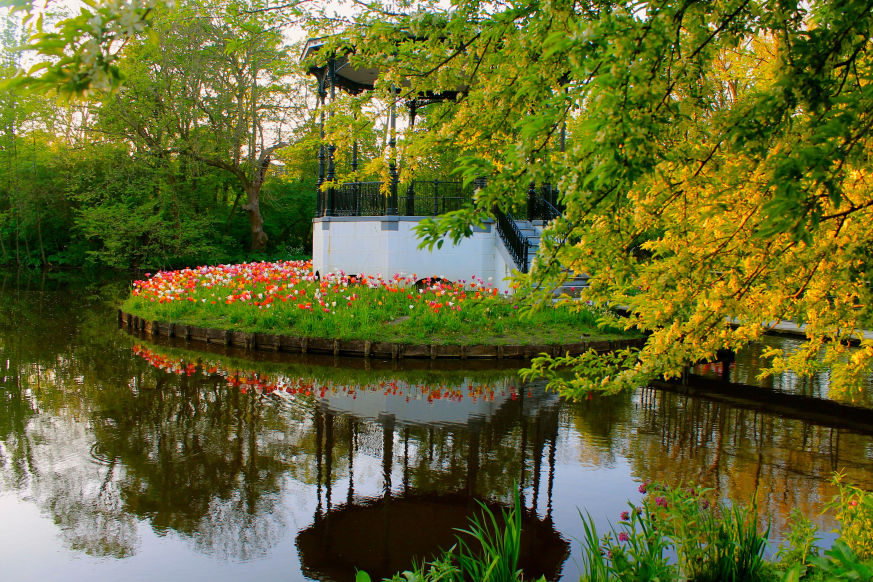 5.Nightlife in Amsterdam - Last, but not the least, Amsterdam has a great nightlife!! Apart from the famous Red Light District, there are hundreds of bars, coffee shops and clubs. You might be too overwhelmed at some point????. Check out my post about top bars in Amsterdam here if you want to have a great time. Dutch people are known to be very easy-going and "relaxing" is a part of the culture. "De Wallen" is the best place to check out the Red Light District and its very safe too. There are several bars there where you can enjoy a coffee or a beer across the canal terraces. Eat at the BIRD Thai snack bar in Zeedijk for an authentic and cheap Thai food! I also have a brief post on the top nightclubs in Amsterdam, which might be of help.
How to get Off Beat? You can do the usual Canal cruise (perhaps the "dinner cruise" if you want to go fancy) in the evening instead to check out the great night lights across the canals and bridges. It's really gorgeous. Coming to Amsterdam "coffeeshops", Bulldog is the oldest and the most popular one among tourists, but if you want to see how locals enjoy it, then head to where you can sit outside across the canals and smoke it up????.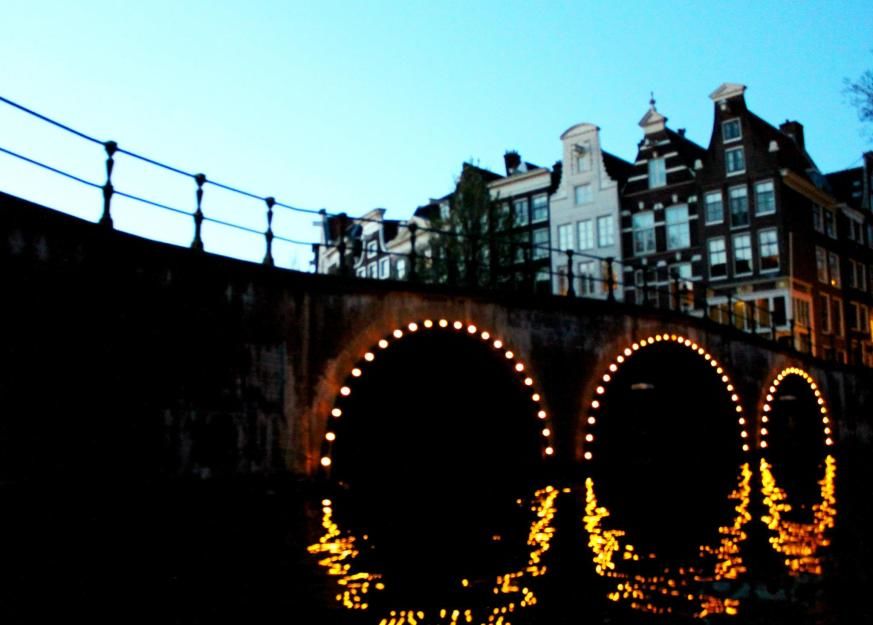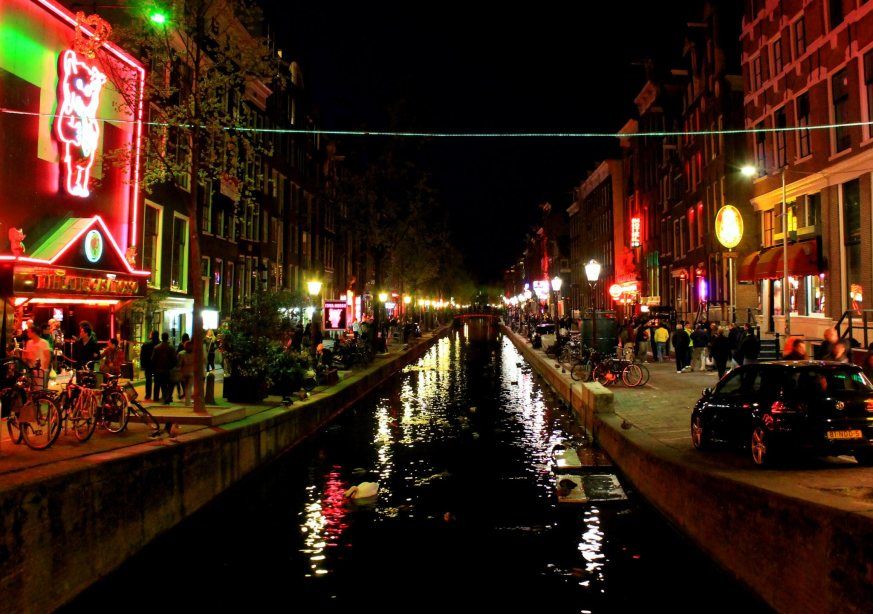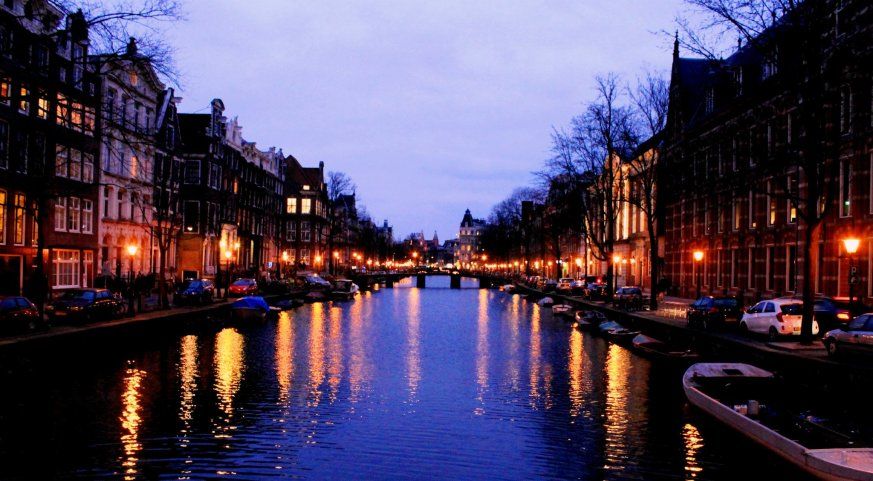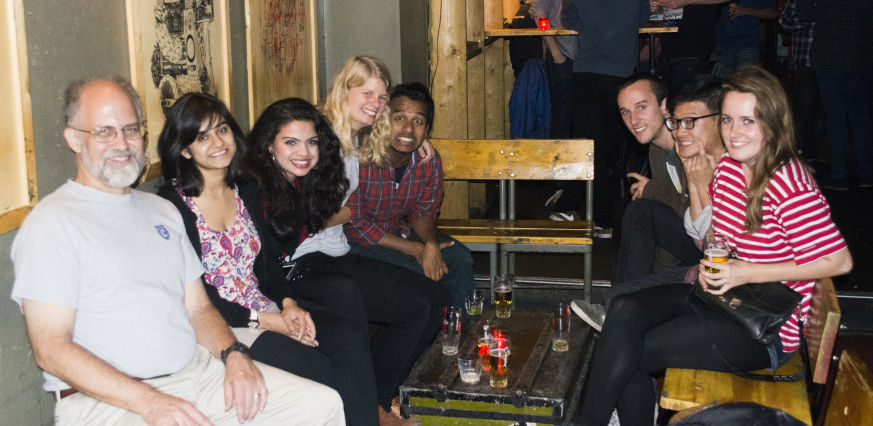 SEASONAL ATTRACTIONS IN AMSTERDAM:
March - May: You need to visit which is the most beautiful tulip garden in the world if you are in Amsterdam at this time of the year. Its just a 20 minutes bus ride from the Amsterdam Schiphol airport and is totally worth your time.
April: You need to be in Amsterdam to party during the King's Day! Its every year on April 27. Check out my special post on King's Day celebrations here.
July: End of July starts the famous Amsterdam Gay Pride which is absolutely stunning to watch with a lot of street parties going on!
August: This is the time for the classy theatre festival Amsterdam Parade which has a tent set-up and it can keep you entertained the whole day. Even though most of the acts are in Dutch, there are still options in English , and you need to visit it to see how Dutch families get together and dance along the live music. Absolutely spectacular!
November - December: There are many many cute Christmas markets from the end of October till Christmas to explore in Amsterdam. The most famous one is in the Dam Square and it shouldn't be missed!
December - January: This is the most gloomy time of the year with the cold and rain kicking in together with full force. Amsterdam Light Festival arrives just on time to save us from the depression and darkness! It definitely cheers everyone up in the city as the canals are beautifully decorated with lights and you will fall in love even with the darkness! Check it out here.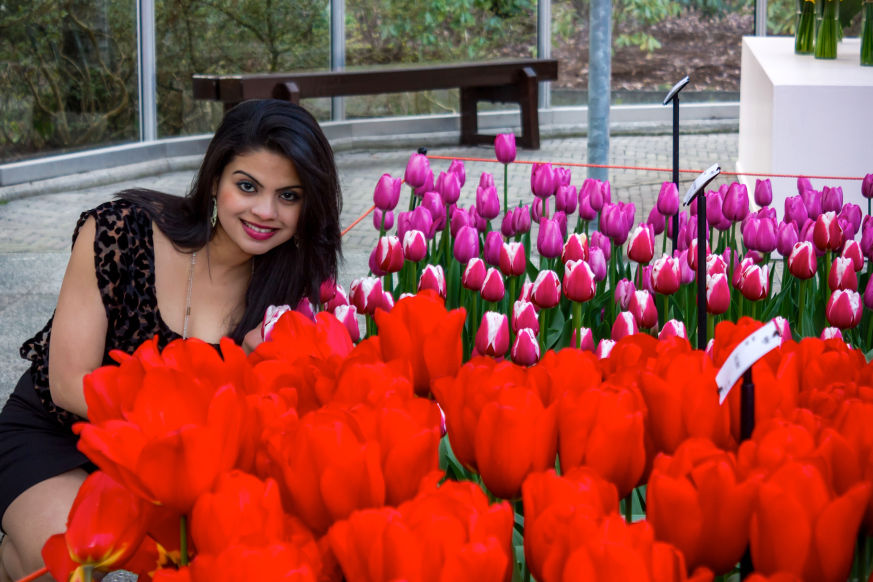 I hope you enjoyed reading my post, check out the best bars in Amsterdam here. Have a great trip and feel free to ask me more in the comment section! Safe travels everyone
P.S. - All pictures are mine, feel free to use them after giving credits.
Frequent Searches Leading To This Page:-
Best Tours Of Europe, Full Europe Tour Package, Europe Tour Package Cost, Europe Tour Budget, Central Europe Tour, Europe Couple Package, Europe Tour Cost From India, Europe Trip Packages For Couples