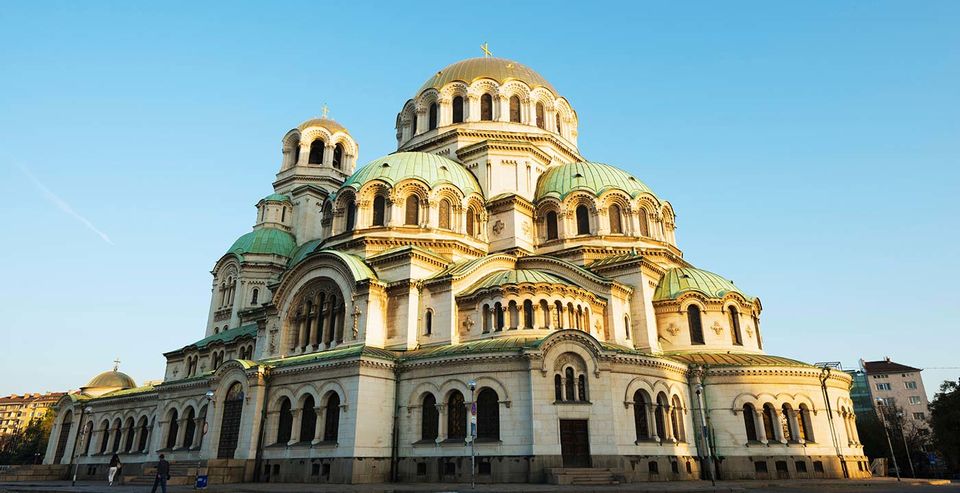 Hey! I am an Indian citizen. I am a student at Amsterdam Film school (EmBase for Music production and film scoring) and I recently had a terrible experience that completely made my life go upside down! I would like to share this experience with anyone who's coming on a schengen visa to Europe.
I had a single entry Schengen visa and little did I know that Bulgaria was not part of Schengen (probably because schengen union decided it's not okay to put a country with a lot of mafia influence inside the schengen union!)
I had a month vacation on my class so I decided to explore the Balkan Mountain ranges and it's always been a dream to visit here! so I decided to take a bus trip to Milan, Italy and from there a flight to Sofia, Bulgaria and a flight back to Amsterdam, Netherlands!
Everything was going according to plan until I reached Sofia Airport where the customs and foreign officers stopped me to tell me the bad news.. they told me that I could not go back to Netherlands on my visa or any other Schengen countries because now my Visa is expired as Bulgaria is not part of Schengen.... that moment was it for me! my life was shattered and I felt depressed and broken.... a real bad break down.... it felt like the end of world...
I contacted the Dutch Embassy here in Bulgaria but they told me to go back to India and apply for another visa in there and come back... (that would take like November to happen and all my stuff laptop, guitar etc is in Amsterdam, STILL!) well that's one hell of a complication! and to make things worse, I had to move my stuff from my old place to a new place because my apartment was going on renowation!
Thankfully because of super cool management skills, I managed to convince people in Amsterdam to keep all my stuff safe... I sent the key to the apartment through DHL and I can go take them back the next time I am in Amsterdam.
But, what really changed my life is the city of SOFIA! it's SO BEAUTIFUL! I don't know where to begin! the Architecture is really nice, it's not a touristy spot like Amsterdam and like a real city.. yes it's a bit corrupted because of the Government but there are some really talented and artistic people you will meet here! it's not like a plastic city of 2017! people really enjoy life here and play their traditional music with a lot of passion! Everyone here has a good vibe and happy face! The city has a lot of parks and the country has a lot of beautiful places! it's one of the most under-rated places in Europe! and I would recommend it to anyone travelling to Europe to come visit Sofia with proper documents and multiple-entry visas!
There's the national theatre and a school for arts! There are three universities to choose from and the education quality is top class with almost half the price of studying when compared to other places in Europe! it's perfect for young people! Although I admit that there isn't a lot of exposure here like in Amsterdam or Berlin, the city is brimming with potential raw talent and waiting to be explored by the rest of the world! the people are very welcoming and treat you like family! the traditional people are amazing and share their beautiful stories from life! people have a lot of social gatherings in parks, almost every alternate day and play music! In these Gatherings the rich and poor feel free without any social barriers and make connection with each other! people from all walks and stages of life are co existing peacefully here. I, myself had the opportunity to meet dozens of people and play music with them and for others! Ineffable time of life. I might even join the film school here because access to all expensive equipments is really cheap and easy unlike in Major cities like Amsterdam and Berlin etc.
In conclusion, I believe that even though it would look like a disadvantagous situation for me to be Stuck in Sofia and not being able to return back to Amsterdam.. I am happy here and the people and the place are doing it's best to make me feel at home! every day is a new adventure! Therefore, I am Stuck in Sofia and I like it! :)
Cheers, I hope it helps anyone in the future or just entertains anyone who read this!
Feel free to contact me anywhere to know more in details of my expeditions!
Good day, Thank you for reading.
sharvil.gandhi123@gmail.com