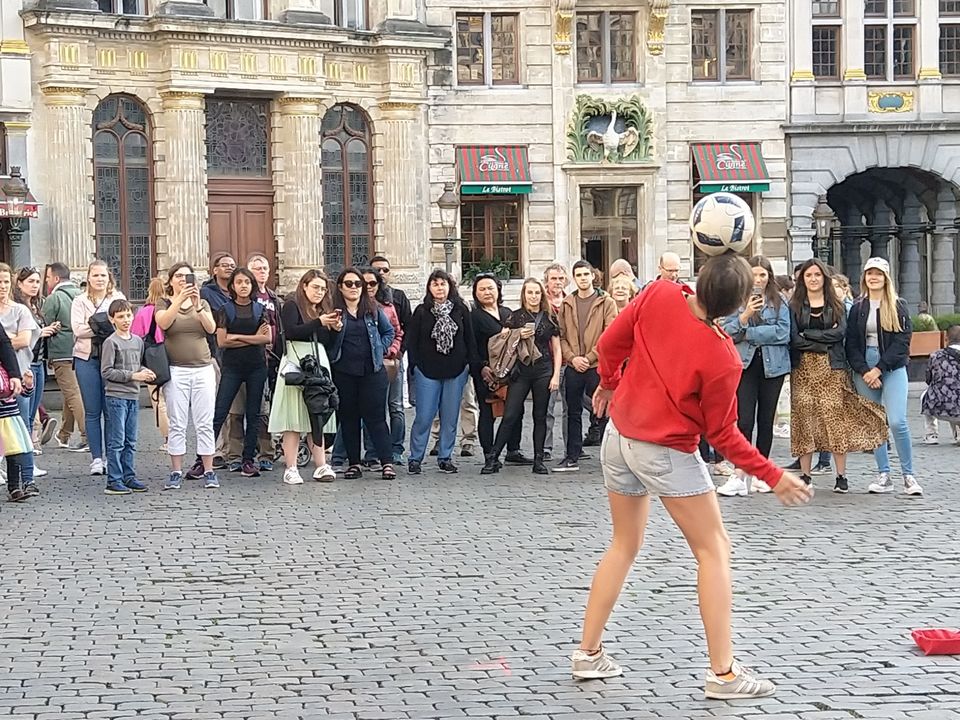 My idea of backpacking once a year is to sidestep from your conventional morals,dictated behaviours and a brief period of detoxing your social media life and life consuming technologies, meeting strangers,graduating from the streets shunning away my daily luxuries and primarily all of it at a very low cost.
Would I be wrong if I decided to travel around Europe in that fashion ?
Europe being the Epitome of luxuries , and a culture that is rooted in the art , architecture, literature,music and philosophy , experiencing all of it would mean a cost that can burn a hole in your pockets !
Considering all this , backpacking in Europe would be a bad idea , but I decided to take the risk !
A bit about my preparations !!
I started off a very exhaustive visa procedure two months before the planned travel date !
Chose Netherlands as a point of entry.
I decided to stay in Europe for a month
Manipulated hostel stays thought-out my stay in Europe through booking.com for my visa procedure ,
As usual burrowed few bucks from friends to reflect a good financial track for visa purposes !
Like my other travels , " Going without a plan is the plan " .
I jus had one primary aim , to do the TMB
Tour du Mont Blanc by foot..
The Tour du Mont Blanc or TMB is one of the worlds most popular and most scenic long-distance walks in Europe. It circles the Mont Blanc massif, covering a distance of roughly 170 kilometres (110 mi) with 10 kilometres (6.2 mi) of ascent/descent and passes through of Switzerland, Italy and France.
It is considered one of the classic long-distance hiking trails. The circular route is normally walked in an anti-clockwise direction in 11[1] days..
I booked my flights through quatar airways , got a decent fare of 20,000 one way .
I did check on the weather in Europe , which said 23° C max temperature , which is fairly a decent weather for Europe , not too cold or not too hot ! So decided to carry very minimal winter clothings.
When it came down to setting a budget for the travel.
I was highly doubtfull about taking a chance to set a cheap budget and I enquired all my honeymoon type of Europe travellers ! And proportionally set a budget as per my travelling standards ( cheap hostels , hitchhiking , eating one good meal a day ) .
Which was close to about 1.2 lakhs , about 1400 Euros, for a month and let's see how badly wrong I was and how I survived !
Amsterdam at heart !!
As always W,I strongly believe airport arrivals are the best place to gauge the vibe of a place.
Amsterdam's first opinion was bustling , like u can never imagine the streets sleeping at any point of a day ! So wild and so energetic and yet so historical , a full fledged touristic hotspot , without losing the local feel sum how.The people around are fun with a contemporary edge
Few students from Enschede who i had met through couchsurfing , had offered to host me for a couple of days ! Where I can sit and plan my trip ahead ! They made me feel home and as a student in a completely strange university campus.
For the next two days the students helped me a lot with their student offers for trains and buses , which helped me plan my trip ahead ."This time for a change my opinions bout Airbnb for some reasons was heading down south , while booking.com was a true savior, shot up north " .Airbnb never was" last minute booking" friendly in Europe , while booking.com was and had better options around Europe in terms of cost and property type and availability".
I visited Amsterdam later that week, it was a 2 hour train journey from the place i stayed and costed 20 Euros one way,
This is a European country capital and as such offers exciting art , music , film and theater scene .Right from the works of REMBRANDT and opera's and canals around the city , cobbled stoned , and more notably the air ,is always filled with love , music and exotic marijuana from various countries.(of course the king of marijuana lives here).
So the very first day in Amsterdam , reality struck me like a ice cold water and blew me away.
A hostel would cost 32 Euros , A decent meal out of a restaurant in the heart of the city , would cost around 18 euros , all the famous museums like Van gogh museums , Rijks museum , Anne beasant museums , stedlijk museums , even the canal cruise around the city and most of the stereotypical Amsterdam attractions came with a cost that would probably let me live like a king in Amsterdam for probably four and half days ,thats the kind of money i decided to travel around Europe.
So the questions about what am i going to do in Amsterdam was exceeding the questions about how i am going to do it??
"When all the obvious things in Amsterdam went upscale , my morals were heading down south ".
Standing amidst of the hustle and bustle , people around me moving around like stop motion , i felt i got some clarity when i realized , i was not there to enjoy the obvious , but feel the magic of the place , which gives you a kick and that is priceless.
Every European city history has to be rooted down to art and war , if i find ways to discover that , the city structures and people's way of living would start to make so much sense and my thoughts would start to blend with the vibe of the city.
I believed that's the best way to discover any European city , and feel it and live it !
With this notion i hit the streets , started walking around exploring the depths of the city, and even withing hours i realized ,
"Amsterdam city by itself is a museum" ,
You could close your eyes at any part of the city and if you opened it , overlooking the people around , you can travel to a medieval world to the nth degree .
You could throw your hand around with a camera in any part of the city in any direction and get a flawless Portrait.
While walking the streets i observed every tiny bit the first thing that caught my eye was the "cycle culture ".
The Bi-Cycle Culture" If u randomly throw yourself in the middle of the road to get killed in any part of Amsterdam , it would definitely be a cyclist who would do the honors for you". All around Amsterdam hapless dutch cyclists can be seen wobbling in the pancake flat cycle lanes so furiously. The ride it like they stole it , they are always seen to be in a hurry even if they are not.
Its a typical dutch way of getting around the city.Apart from that its a very natural way of feeling the depth of the city to look around it, in a bicycle, riding the cycles by the Narrow and tall canal houses cramped up together; tall buildings with beautiful architecture; busy streets more often with bikes than people and canals that connect the whole city. Amsterdam streets mean something to everyone ,canals , narrow street , cobbled stoned roads , medieval looking bridges, everywhere.
This urban culture just amused me .
I'm not sure if every non dutch notices this , Amsterdam has consciously made efforts to say no to oil since the 70's and it has developed a pro-bicycle infrastructure in such a way to keep the motor traffic , away from the bicycle paths within the city, so if any person intends to reach the city center fast , he chooses the bicycle transportation rather than the motored vehicles.
So having developed this awe for such an inspiring culture with no money, which is a reason for great economic vitality , good health , clean air , less traffic , especially coming from a place where , the car you own decides how you are looked upon in a society and a materialistic world our society makes it look like you need the newest thing to be happy, and that more is good.
"In reality, less is more. Having less makes you focus on the real things in life".
This was being a part of a contribution to minimalism and i loved every bit of watching it.
I soon realized there is something about walking around the streets in Amsterdam . After carefully observing the people and every bit of its enticing elegance of the city , i reached the famous dam square
Dam Square ,Its the town square bustling at the city centre ,Dam Square is Amsterdam's beating heart. Dam Square is a contrast with the old days it is now a very peaceful square which is home to scores of pigeons and street performers.caricature artist and human statues , magic shows and street dancers ,tour groups , cycle tour groups , street vendors , Madam Tussaud at one end , overlooking the Royal palace , there are so many activities sharing that place that gives the open space for happy tourist and the place has always so much of life and energy around it.
i got my share of the Star wars Darth Vader statue, made me realize how a person with an average tolerance level , bear with bashed , stoned , cheerful and goofy tourists with a consistent energy level from morning to evening in the same fashion and still continue to entertain them.
I found small group of friends sitting around sipping beer and smoking marijuana and spend an entire day there people watching.
You can also find street artists all over the place and there are always group of tourist people headed by a guide explaining the history of the place , even i googled about it and it has quite remarkable historic events that had happened in the square.
having spent more than an hour with the wave of tourists and experiencing the hustle and bustle of the Amsterdam's heart beat at the dam's square, i slowly felt hunger creeping in and before i realized , i was staring at a very long chain of restless , hungry people waiting very eagerly to reach the counter , where i saw people walking away with massive blue cones.
The name of the place was THE MANNEKEN PISS french fries shop , So you'll have heard much about "Belgian Fries" but the Dutch do them differently in my experience - not that that is particularly vast. Manneken Pis, right on Damrak a few hundred yards from Centraal station is (arguably) the place in Amsterdam to go. There is almost always a line close to a mile long, guaranteeing (usually) that the fries will be fresh and hot.
These are not "French Fries" American - the thin, julienne cut that you get at fast food restaurants.
Be aware that, although they will give you a chip fork, you should expect to get your hands messy and greasy, and you will want to lick your fingers, so consider ensuring you have freshly-washed hands before you eat them, and be prepared to dig those last few out of the bottom.
These make a great lunch and particularly a great snack for close to 5 euros , after you have roamed around the Dam Square for the evening , you could walk across the street and take a seat by the river to enjoy it. An absolute must in Amsterdam.
I bought a medium size cone , which i managed to finish after a persistent struggle between my saucing hands and sightseeing , while i was walking around the streets.
I was so happy to have found a meal that was so cheap , filling and yet so exotic . I decided to walk to my hostel , get my bunk reserved first and put my bag there and began to explore the place.
The hostel was about 5 km from central square , the famous Albert cuyp market was on my way to the hostel.
I love street markets, farmers markets, anything that sells things outdoors pretty much has me at "hello." This market is large. And when I say large I mean it's a good 3 blocks long but it's a straight shot and pretty manageable. The variety of items was actually quite surprising to me. I was kind of expecting that because it's so large there would be way more repeats that there were.
I literally end up spending hours here but it might not be too much of a problem because there are lots of food and cafe options. Not just in the market either. The surrounding neighborhood is very cute and seems to be well equipped with lots of food and shopping.
A few highlights from this market for me were the food. You have to try the original stroopwaffle. I mean basically a very few families who considers this as a traditional business and this vendor there has been doing this for the third generation now was never a disappointment unlike other stroopwaffles around the city , for people who come to Albert cuyp just looking for this. It was almost evening and the shops began to close and i resumed heading to my hostel which was just a few blocks away.
The name of the hostel was Amsterdam Hostel U, i walked around the street , thrice and managed to miss it all the time.So i just found a door , with a bell next to it and realized that was the hostel , it resembled like one of the houses Dumbledore Army met secretly , where a you ring the bell and a notorious character would receive u and take you through narrow swirling stairs with shady wall's. Well that is exactly what happened.I had to meet the receptionist ,who explained to me the rules of the hostel and i was ready to pay it using my Amex card and it got declined. That is when i realized the biggest blunder i committed.
The blunder !!
When i exchanged 1400 Euros , i payed about 700 euros for my Amex credit card to have a credit of 700 Euros, and had about 700 euros in cash ,i was miserably wrong.
Cos 'Most places in Europe , like restaurants , supermarkets, Clothing stores and ticket counters,never accepted Amex cards and most of the places was visa card friendly."So i was stuck even in the first city , cos i had to end up spending the cash , but i needed the cash for the mountain refuges at the TMB trek , which does not accept card but just cash.
That was most essential more than anything else.So i have to restrict cash usage and visit the places that accepted Amex card for basic needs like restaurant , hostels, tickets etc.
So after i ended up paying cash for the hostel , i checked into a 4 sharing bunk bed room , payed about 32 Euros for a day, i decided to walk to the red light district , i knew it for a fact the district really comes to life at night. During the day, the district is less lively and even less attractive as the more obvious aspects reveal themselves in natural daylight. Although there are women forever tapping on the windows even during the light hours, most of the action takes place around 11pm , when the district is swarming with crowds and the red neon lights illuminate the inky canals. The atmosphere pretty much thrives until around 2 or 3am when the crowds die down and businesses shut up shop.
Contrary to the name of the place , the people taking a stroll along the canal , had a very loosened up attitude , due to the honesty of the place. Prostitution and drugs was not a hush-hush thing anymore , so that regulated peoples attitude.
On the way back i managed to purchase some space cakes from one of the numerous shops , which looked like a fantasized Bob Marley's living room.
Marijuana cakes , marijuana muffins , cookies , lollipops , chewing gums , lighters , rolling papers , mugs , caps , etc.
I got myself some marijuana muffins for the following day , essentially to visit art museums after having them .
Then took a long night walk in the streets of Amsterdam , to get back to my hostel . While walking , i ran through a hypothetical sequel of considering the option of clubbing over having a long walk enjoying the night and getting back to the hostel around midnight. That would call for drinking like a fish , making drunk friends as usual ,dancing till the last song , smoking marijuana by the canal , if i got lucky , maybe have boring pretentious small talk with a blond girl and stay up late as late as 5 in the morning , with no memory of spending 130 euros the previous night and i would start reconsidering my TMB trek plans , so it was sensible of me to chose the latter considering my financial restrictions.
So i reached back hostel with no regrets , having walked through the beautiful night.
The Obvious in Amsterdam.!!
I had an early start , visited the closest super market to stack some bread ,exotic cheese .cookies and cheese spreads for the next three days to cut down my eating expenses to less than 8 Euros for almost three days. That required extreme self control over food , i found it difficult the first day , but got used to it.
I enjoyed my breakfast with a friend of mine , who i had met on couch surfing , and a couple of others ,at the park opposite the red and white '' i Amsterdam slogan '' after making some videos for my blog. I loved to watch the city kick start that morning , school of pigeons all around the lawn , and also watch the'' I Amsterdam '' Slogan getting filled with high spirited tourists.
Its a rare sight to see the slogan deserted . This marketing slogan has attained extra ordinary attraction from tourist and its actively bustling with entertainers and high spirited tourist.If you probably walked there all drained , the atmosphere of that place would boost your spirits. That is the best thing i observed about the place and that is what i enjoyed the most.
After spending few hours watching some street shows and i had the space muffins preparing myself for the Rijks museum.
I cannot be in Amsterdam and not visit art museums, thou it involves money , so i had to pick a best museum out of the lot so i chose Rijks and i think i made the right choice .
We payed extra for a guided tour around , and it was worth every bit even in a dazed state of mind , the guide took me back to the medieval period of Dutch art and history, explained the works of Rembrandt art , and his significance in the city.It wass a very fascinating experience and the city started to become ore meaningful when i was out.
Later that day while strolling through the street to get to the canal cruise , we initiated conversations with a lady in her mid forties to get directions and before we realized we started chatting about the city and to my surprise she happened to be one of the sex workers at the red light district earlier. So i got all curious while she started explaining how the district works and the mafia that controls the place and the workers there, and how she managed to get out of that place.I definitely doubted her soberness and even confirmed it later, when she started to repeat the slogan " they are bunch of assholes " for the 12th time. I had a good long chat with the lady and she never turned down any of my questions ,it was fun.
We took the canal cruise ride around the city in river Amstel , something that i dint want to miss doing in Amsterdam,The history i took back from the Rijks museum , began to get a life while cruising around the city canals watching Rembrandt house , The dancing building , Historical Jew house ,Narrow building, boat houses , people taking stroll along the canal or sipping beers with marijuana by the water front restaurants , Numerous young bunch of people basking in the sun with music and beer , street musicians , fellow cruisers , swans, , historical bridges . coat of arms flag everywhere.
Well i am pretty sure i would not do justice with words in describing the serene charm of the place blending with the street music , but i was there,felt the magic and lived it once.
I read a lot of blogs while i was at the university and every blog spoke about one thing when it came to Pancakes.
It was the Pancake bakery at the city center.I also started to crave for it , just by reading those blogs.
Convinced my friend and prepared her for the sugar rush and mouth watering pancakes .And also bearing in mind that was the first good meal i am about to have in four days.
It had to wait in the queue for 30 min in that Miniature East India company house entrance with a couple of equally craving fellow tourists , before i held a insanely large menu , which made it even tough to order.They had so much variety from cheese, apple, and bacon crepe, crispy, buttery, and packed with ingredients that all complemented each other , with sauce and cinnamon toppings , i just dint have patience to talk about how good they were , dug myself into the pancake .and later discussed how good they were.More noticeably , every table had different pancake's.
Later that day we spent the time at a coffee shop doing the obvious ,sitting and sipping beer by the canal and watching the cruises and strolling along the waterfront.
I decided to shift from the hostel i was staying to a cheaper option a bit far from Amsterdam central .It was about 30 min by the tram and i also found an tram offer for 7 euros.
So once when we were waiting to take a tram , which never showed up in the last 20 min which is quite unusual , i met an old man who was trying to help me use another tram line. So as usual i initiated conversations about the city and well he started explaining to me the way of living , and some dutch culture as we were walking towards a second tram line. I also inquired him about the real reason behind '' herring '' being a famous delicacy in Amsterdam. Luckily, before we concluded the conversation, we were standing in front of a super crowded herring vendor.
I chose to have it with bun ,it was basically fish and pickles.I bought the old man also a plate.I was so excited to take a bit and i did ," It tasted like feet , and like it was gonna leave a bad taste and odor in my mouth forever ,i looked around wondered am i the only one, and for sure i was only one, others seem to relish every single bit of chewing that ,it was raw fish with onion and pickles .I felt like smashing the bun on the vendor for some reasons and run to the pancake bakery , for some cure.
I spent the remaining days in amsterdam visiting book stores , talking to french people about my Mont Blanc trek ,wanted to gather a lot of information to plan a route since i decided to do it alone , buy route maps and buy a pair of trekking boots , and also doing the obvious thing in Amsterdam , and walking around with a friend in a dazed state .
I also visited the famous Dampkring coffee shop, i visited a couple of other coffee shops too, but this was a recommendation from a lot a people including my good friend from Germany and also it was sort of a hot spot because part of Ocean's 12 was filmed here.
Despite the great reviews of this coffee shop, we really didn't know what to expect in the haze of smoke here ---- and yes there was a massive haze of smoke inside! We walked and immediately noticed how small and dark the coffeeshop was. The haze didn't help visibility at all. There was very limited seating inside as patrons either sat at the bar or at the few side tables. We managed to luckily score a seat at the bar.
They have a long massive menu , with a wide variety of marijuana listed with cost and effects , like stoned , super stoned , sleepy , flying , hallucinate , pass out , strong , mild , well it was quite fascinating.
I picked to 100 gm packet for a friend in Germany and enjoyed the chill , dazed and laid back vibe of the place. There is also a super stoned cat that roams around the place.
So when i started to feel good , again decided to do some street walking and i was amazed with music that filled the air ,by the water front restaurants and street side bars .
Street performers, also known as buskers, are as much a part of Amsterdam as the canals.Although you can find them just about anywhere, they seem to be most concentrated in the Dam Square, Leidseplein, Vondel Park, and Rembrandtplein.
On any given day in Amsterdam, you will more than likely come across Jazz musicians, so talented and completely changing the ambiance of a bustling place into a unrealistic movie sequel.
I Stop and watch, every musician and looking just for them around the street , tossed them a few coins, nab that photo-op. I realized it was a great way to be entertained on the way from one water front to another.While some are obviously more amateur, many street performers put on an outstanding performance. Amsterdam is a city where busking is a form of art.
I know that i was taking back so much of memories from Amsterdam , i know i have to come here again to take my flight back to bali from here , so i was not done with Amsterdam yet .
Despite not doing the obvious things in Amsterdam which is expensive , carefully picking the right options , restricting my food and stay , but yet feeling the complete depth of the city, the people , way of living ,friends, the culture food , art and music ,Amsterdam for sure offered me a marvelous start , sinking the European touch , that we get while watching Woody Allen or Richard Linklater movies. It was already a week in Netherlands and the cost i payed to do all of it was 150 Euros.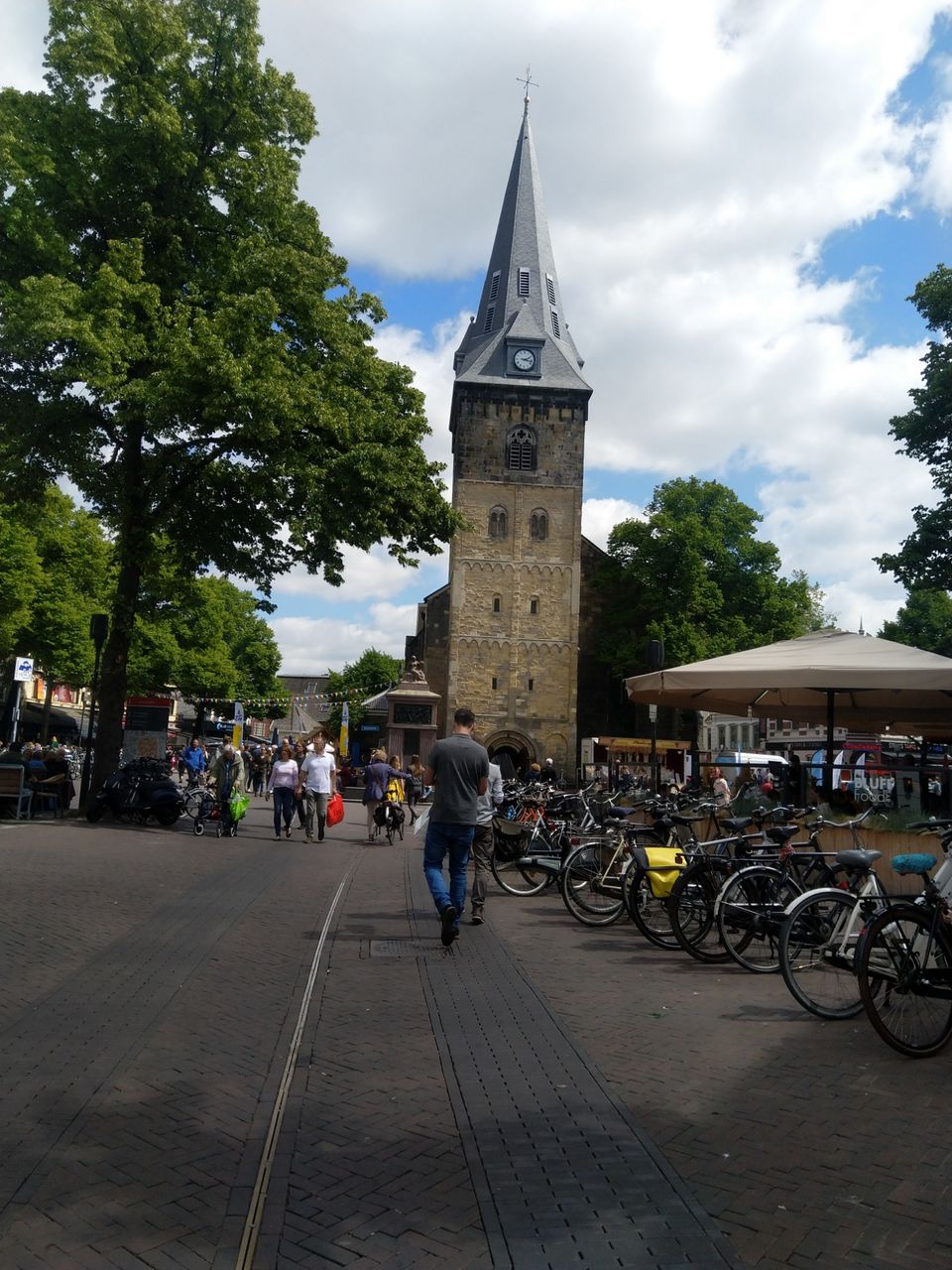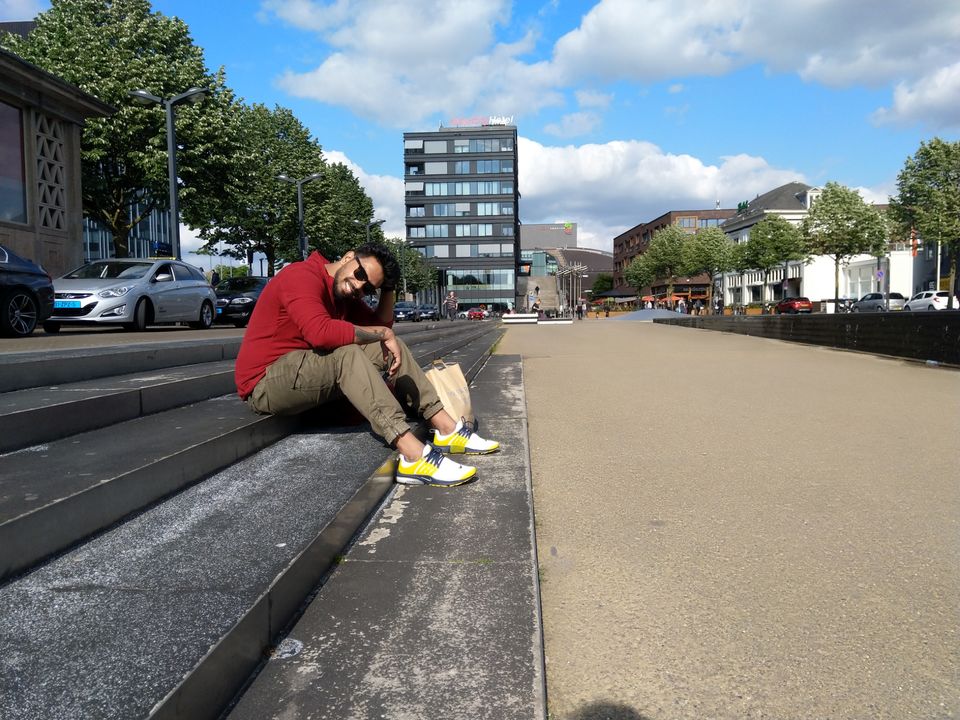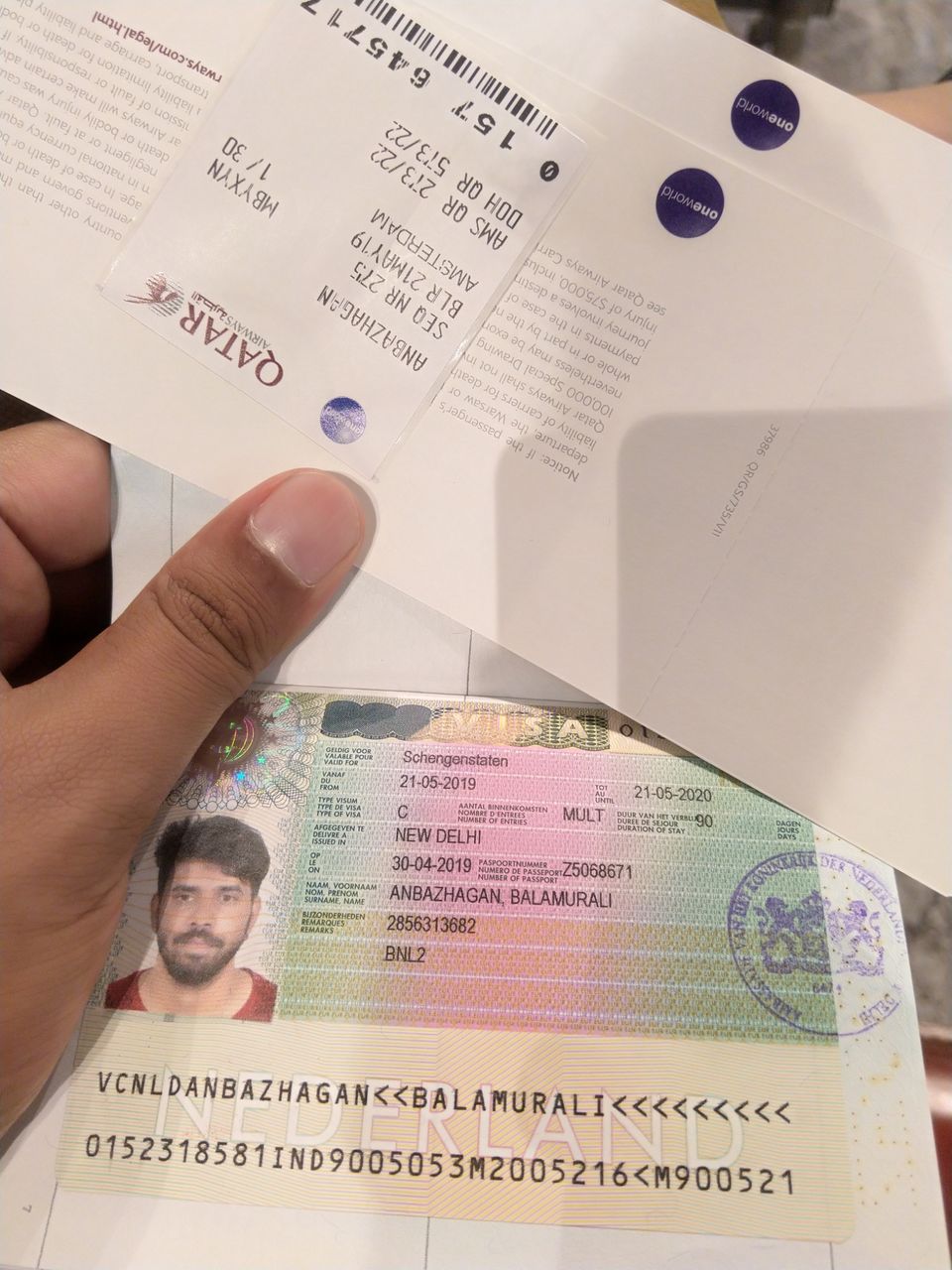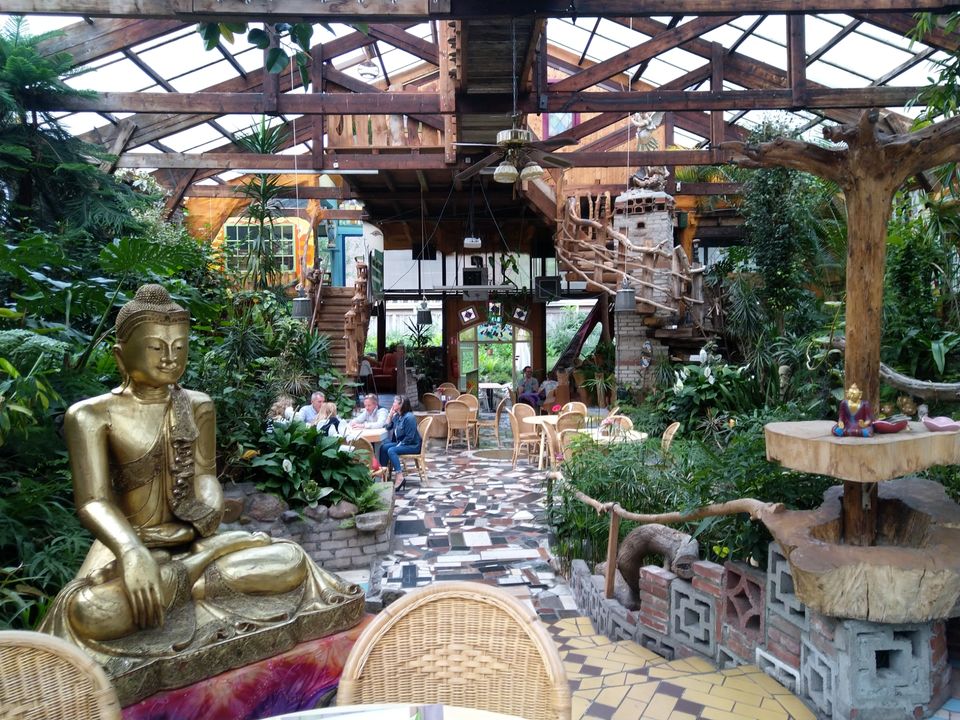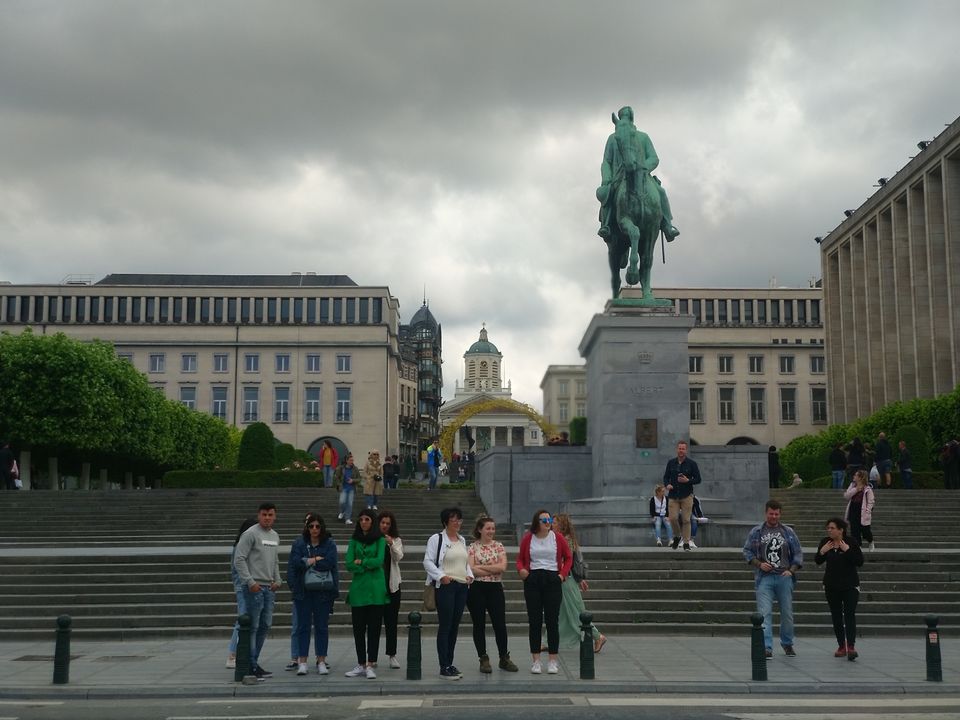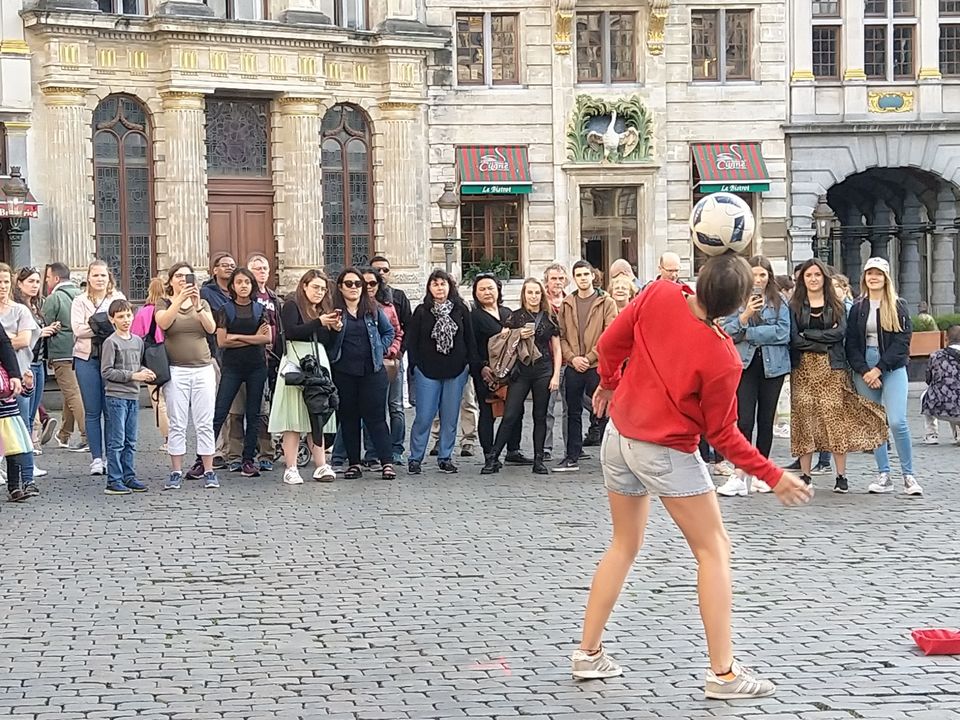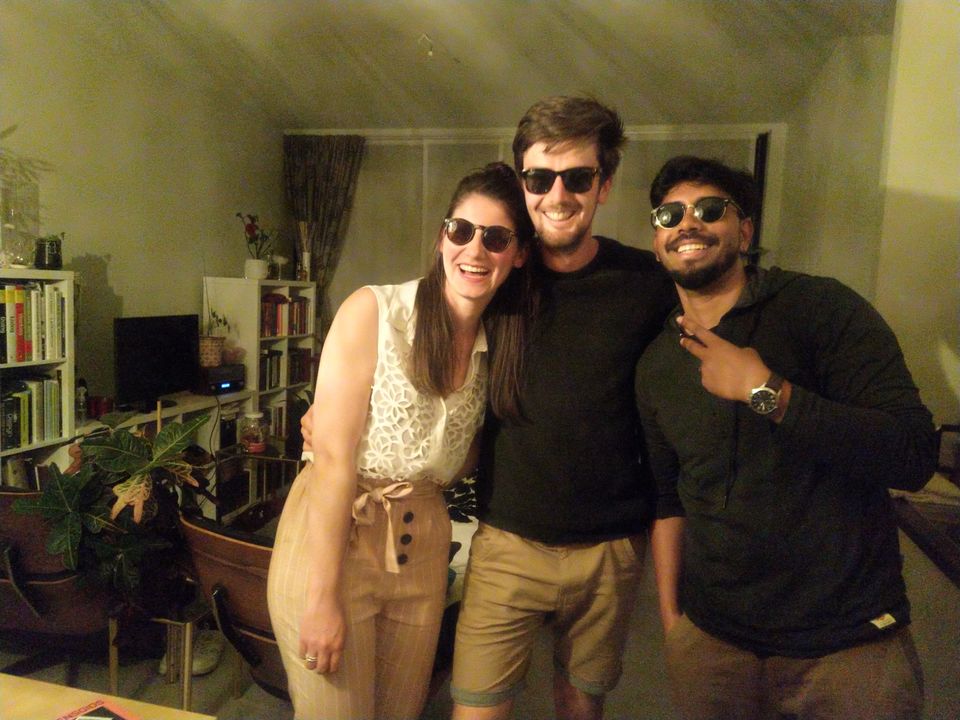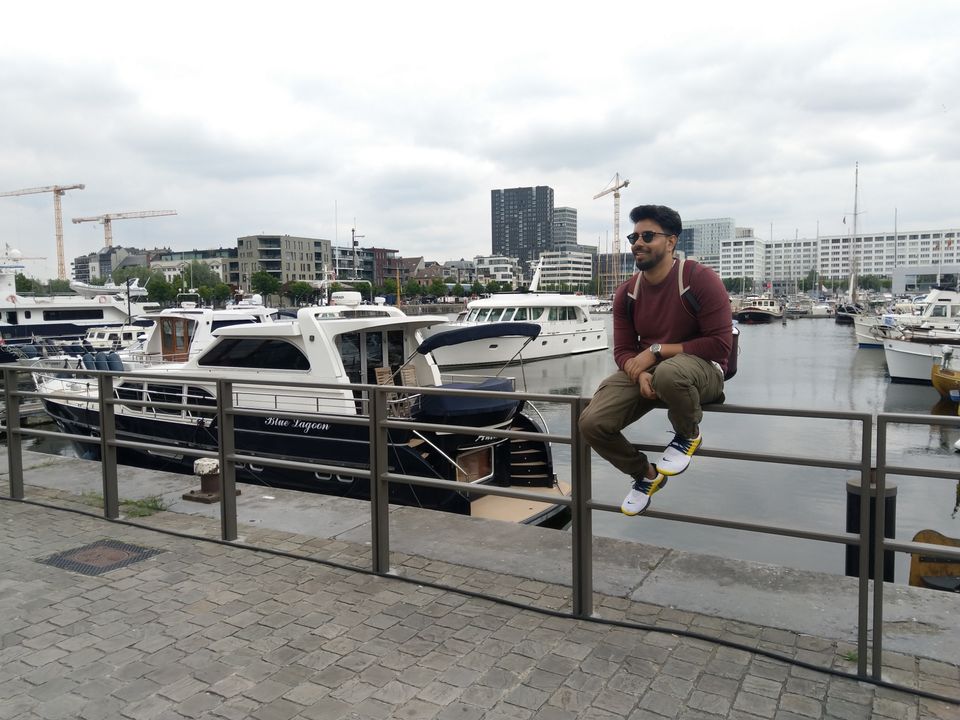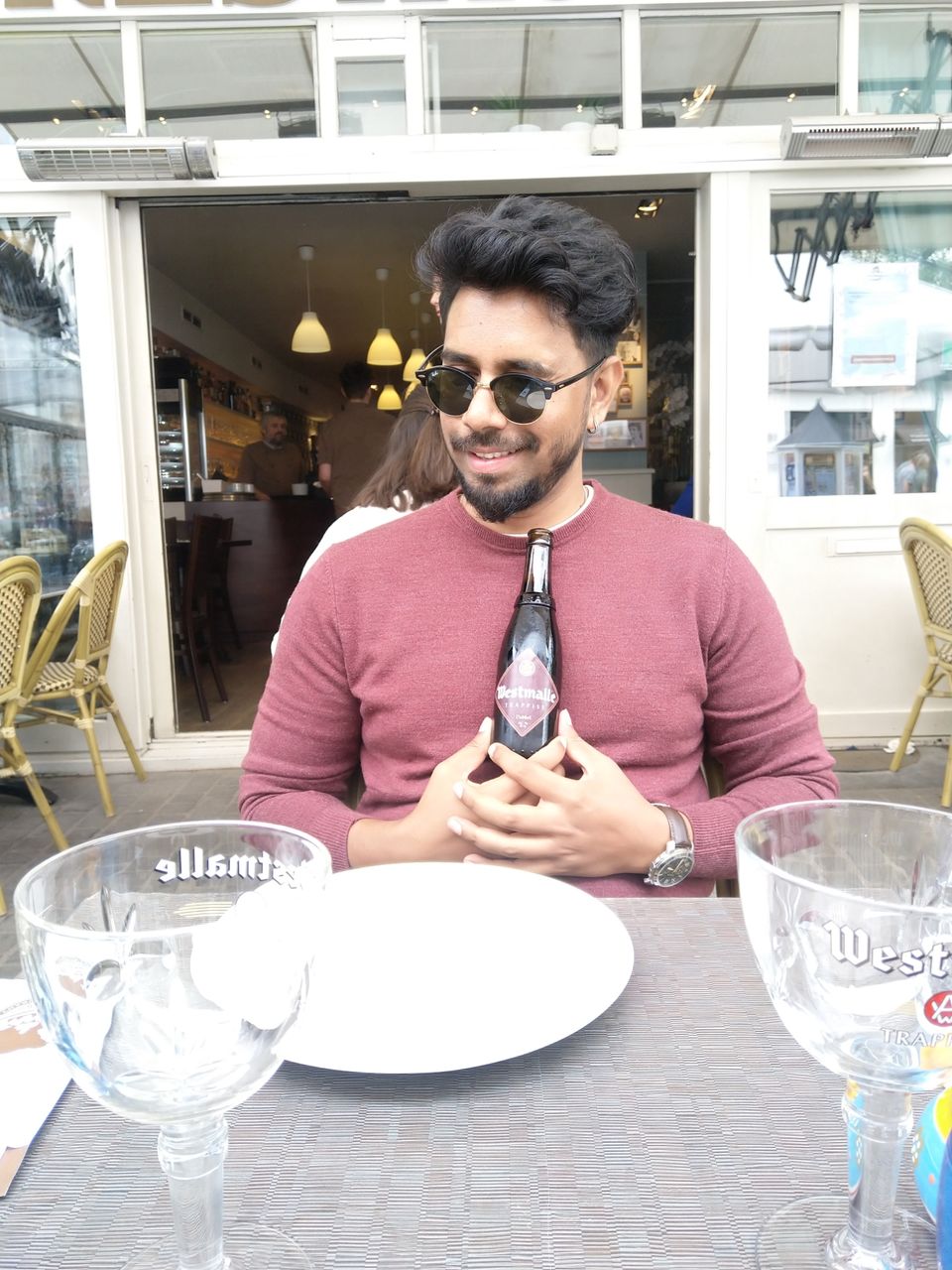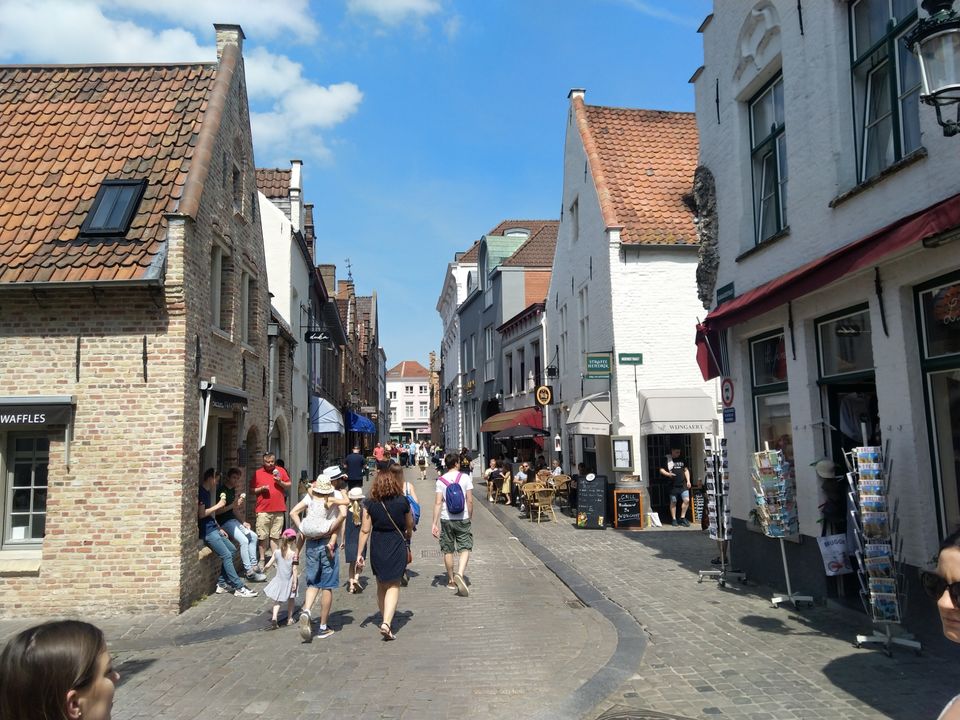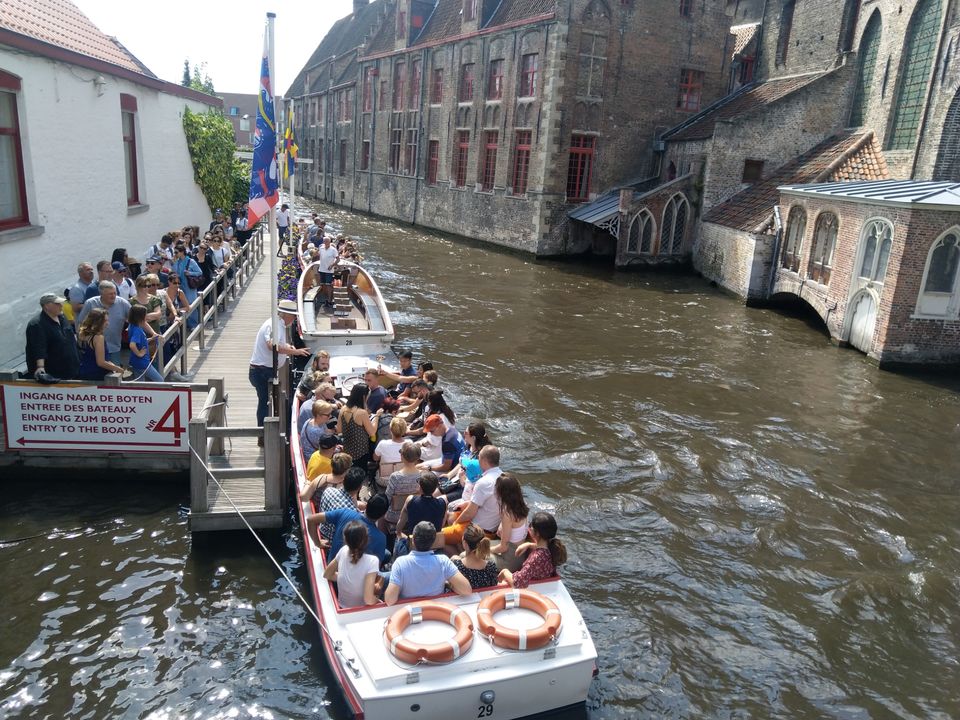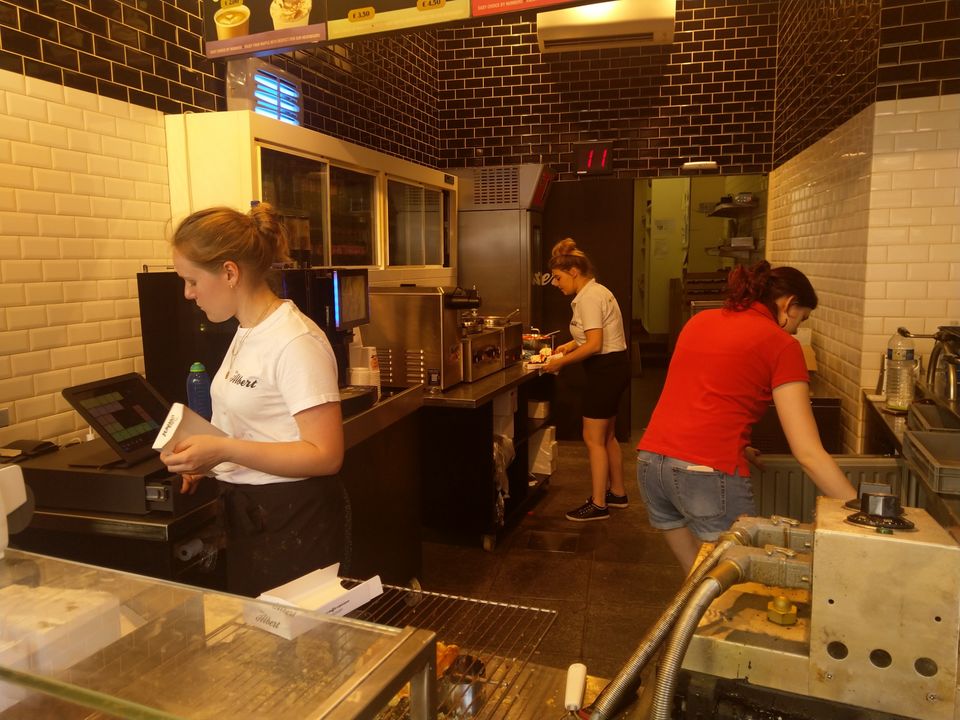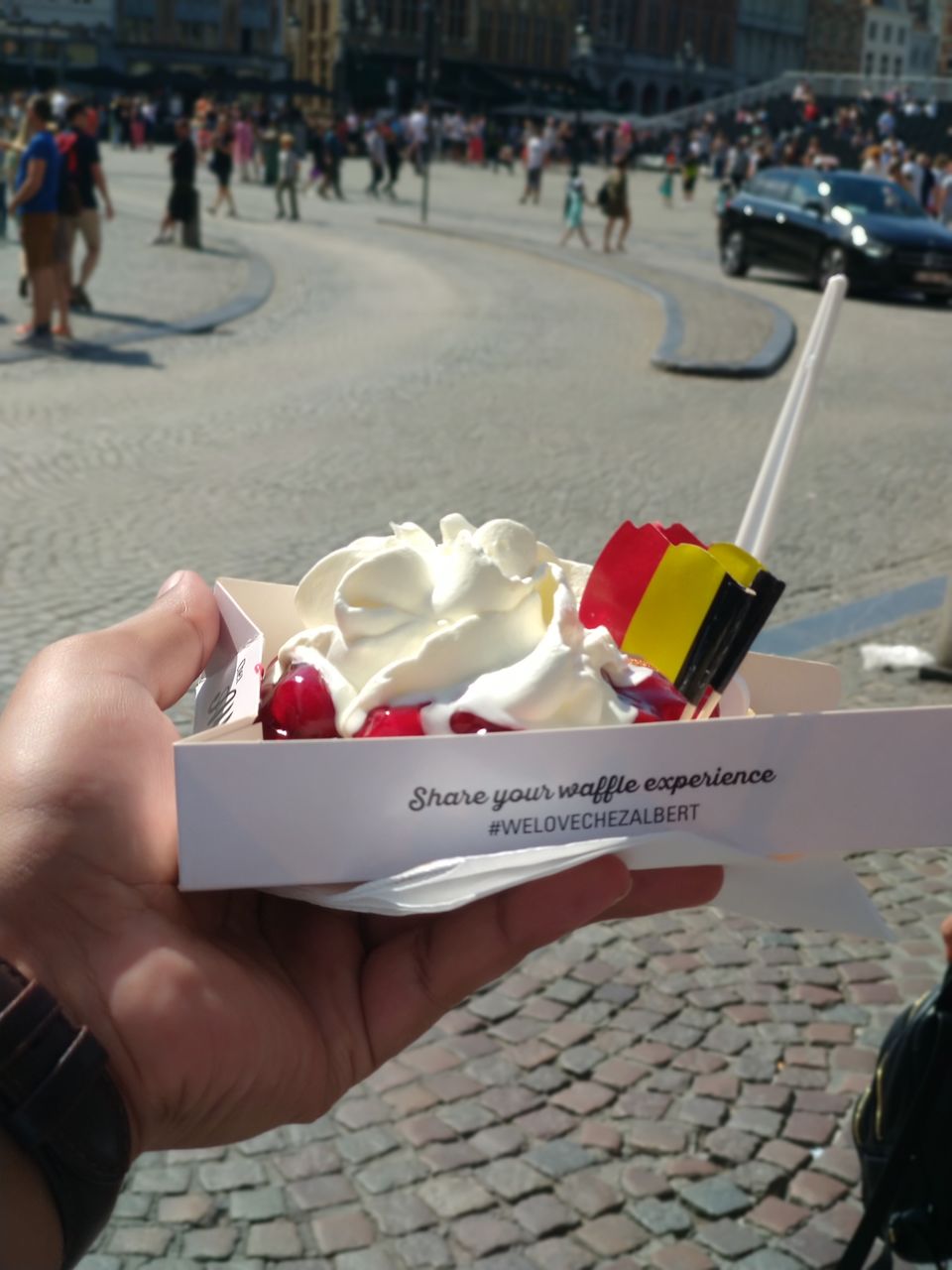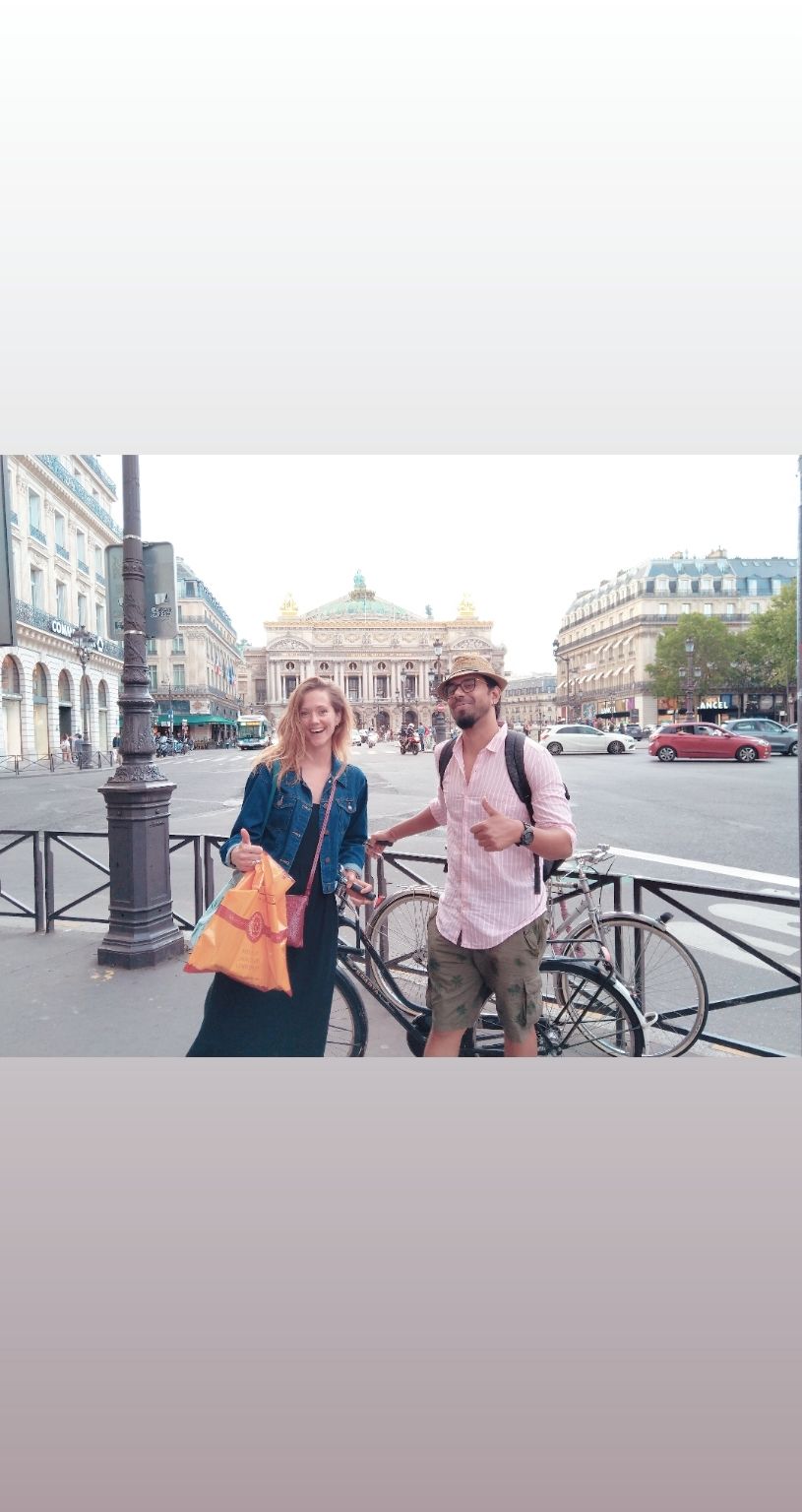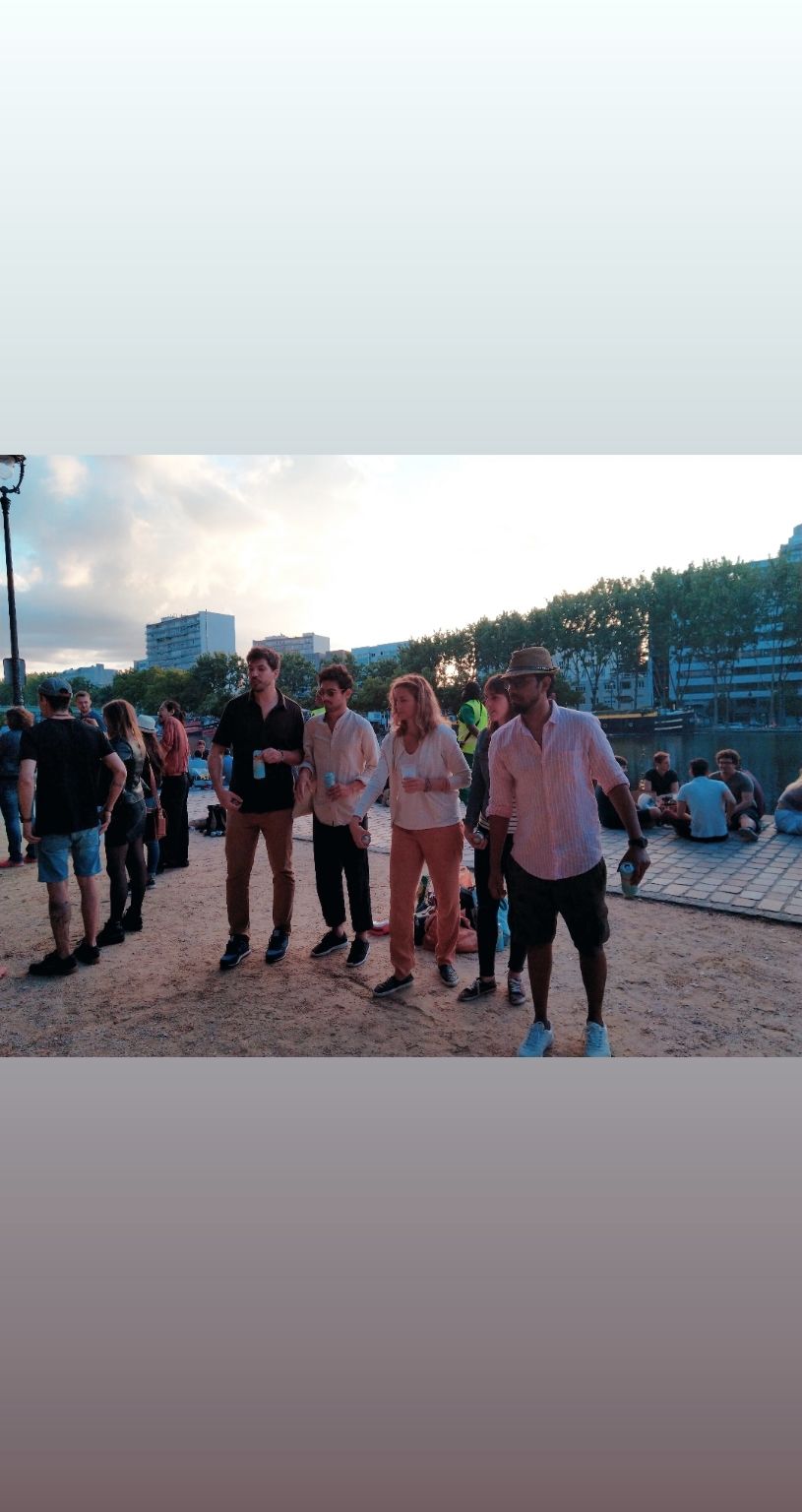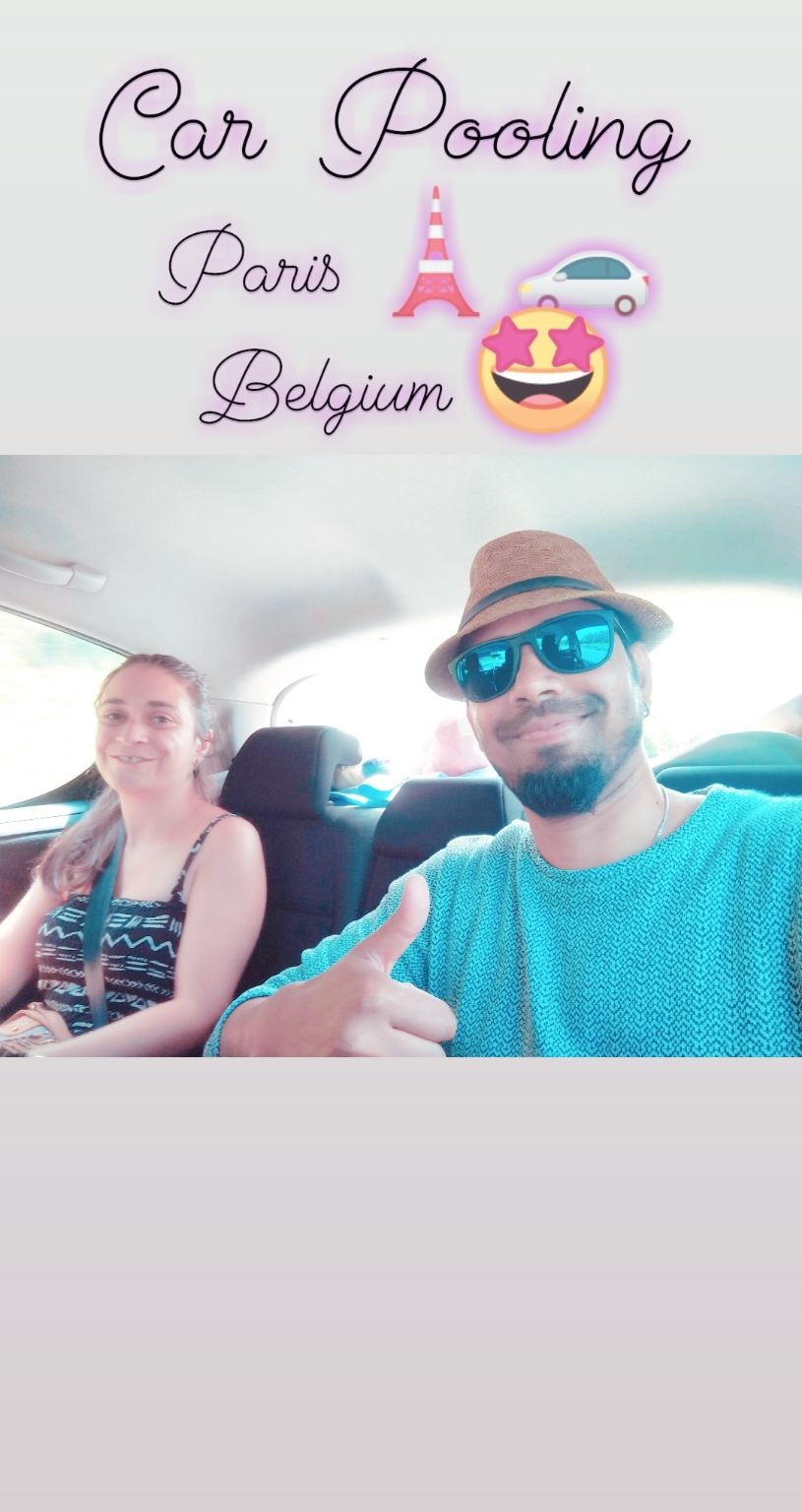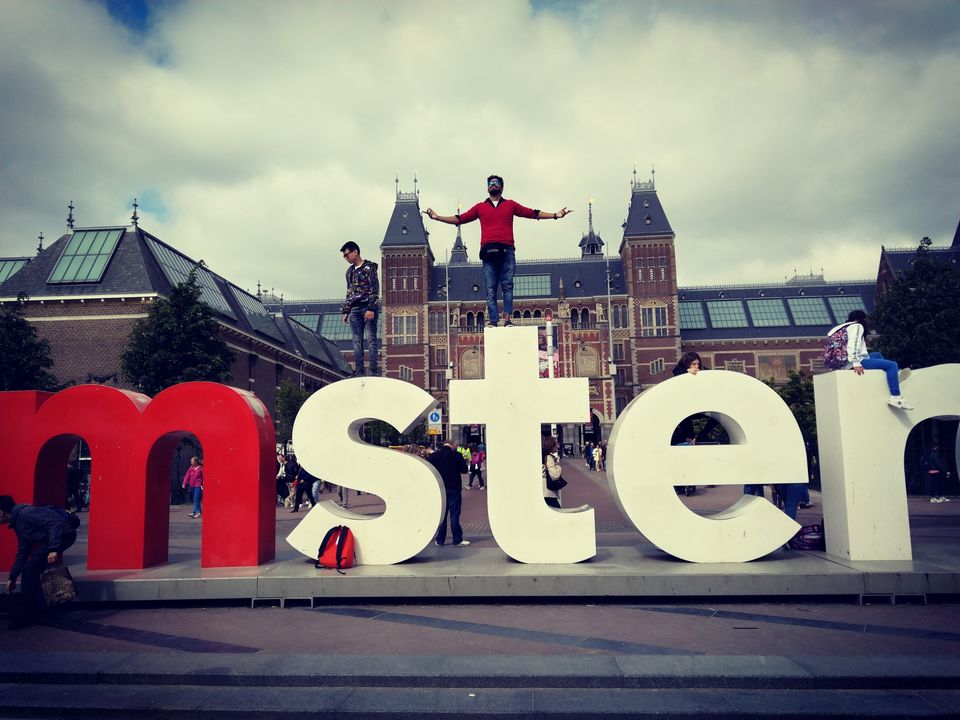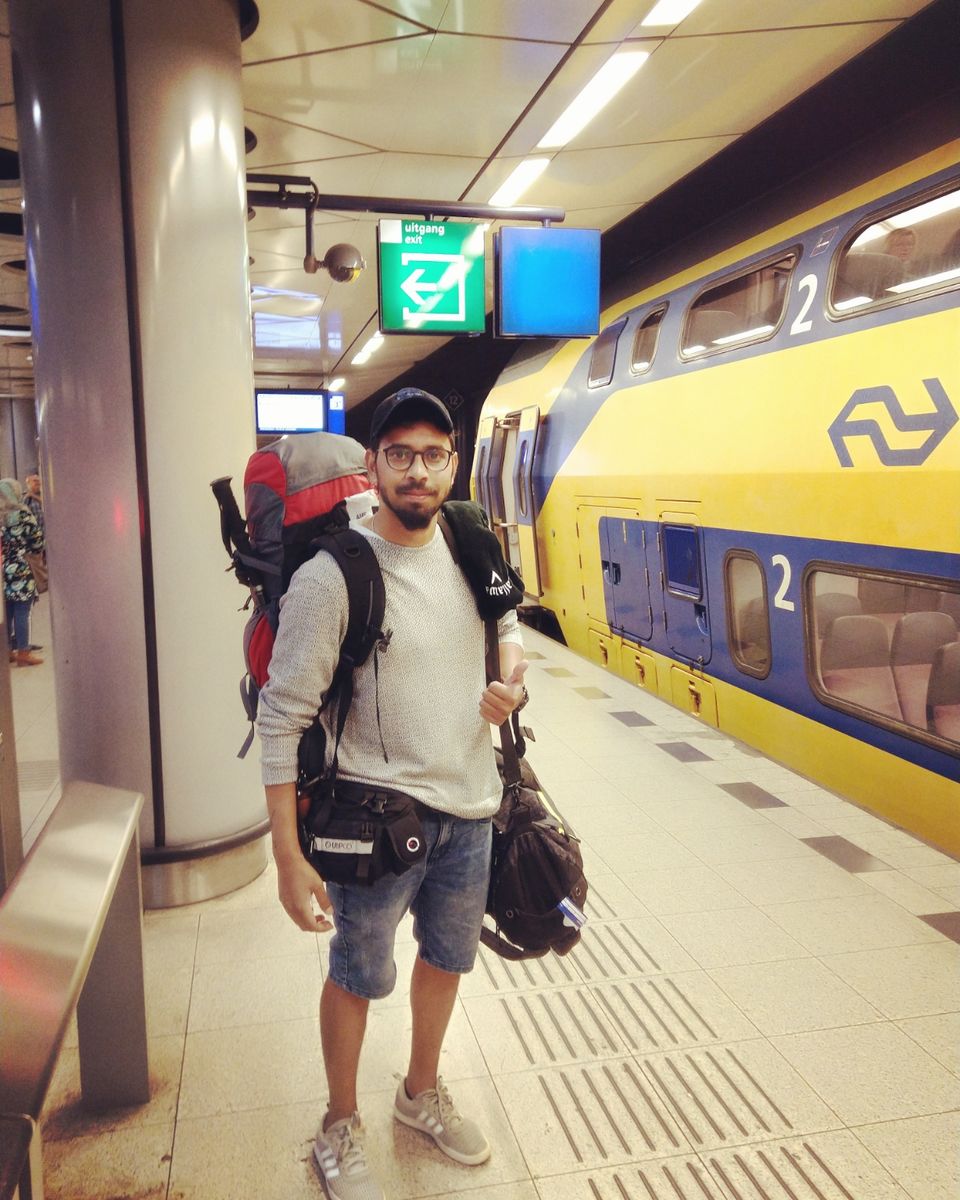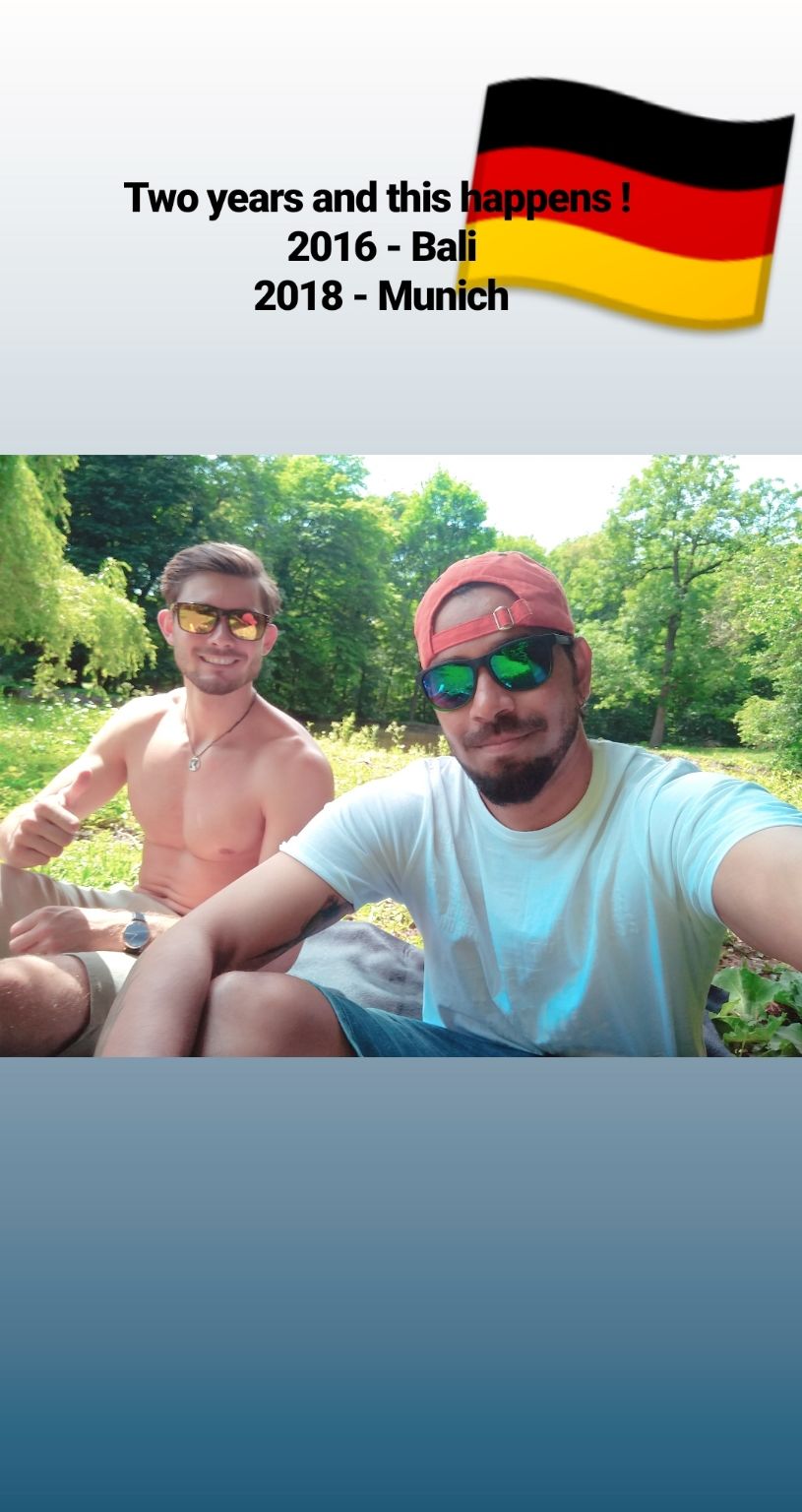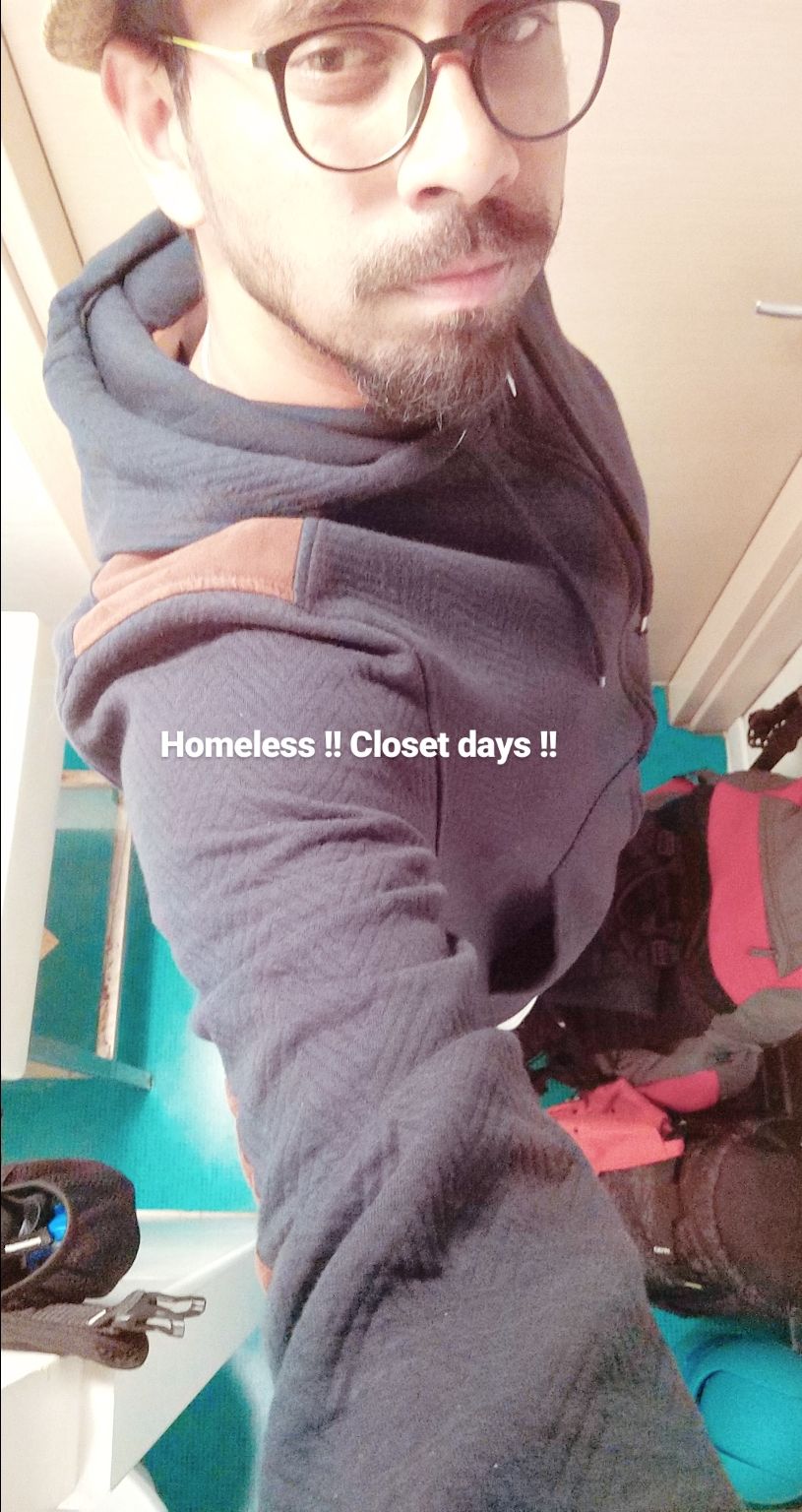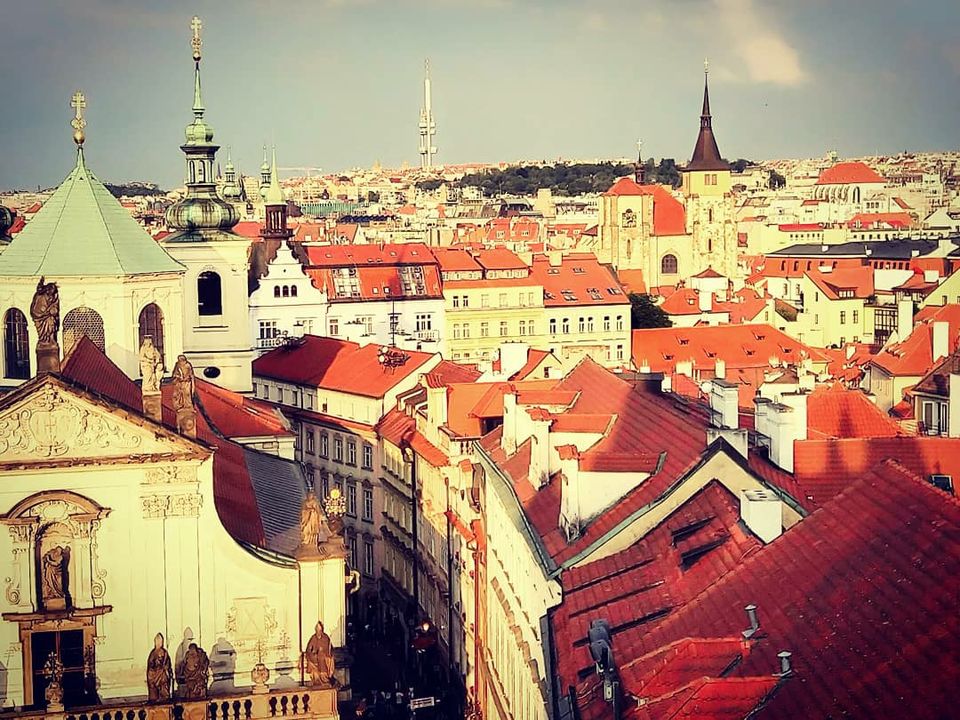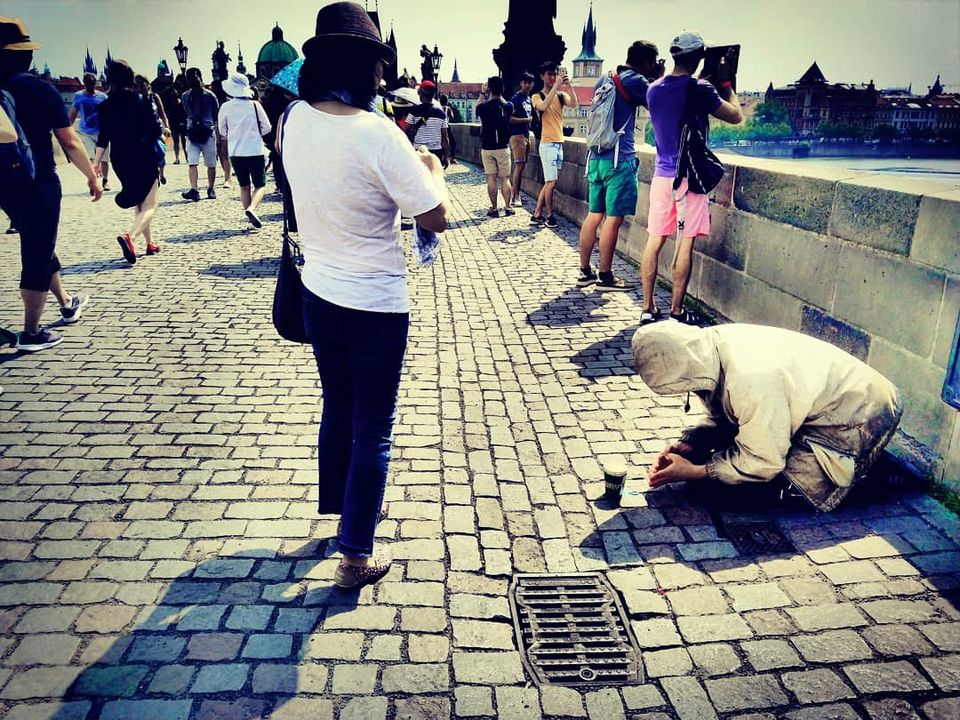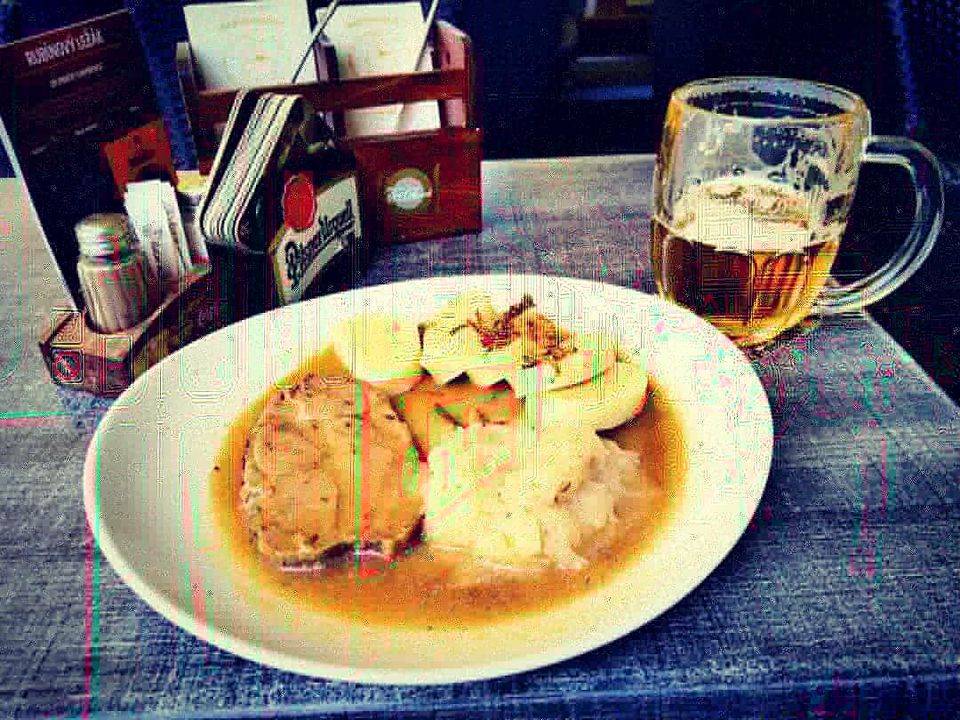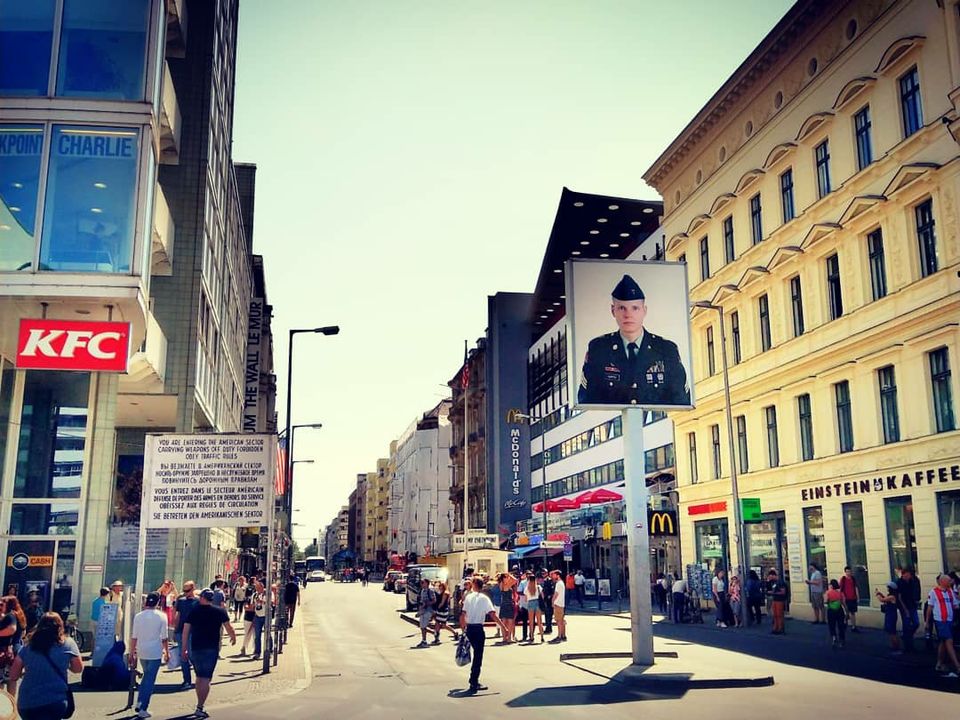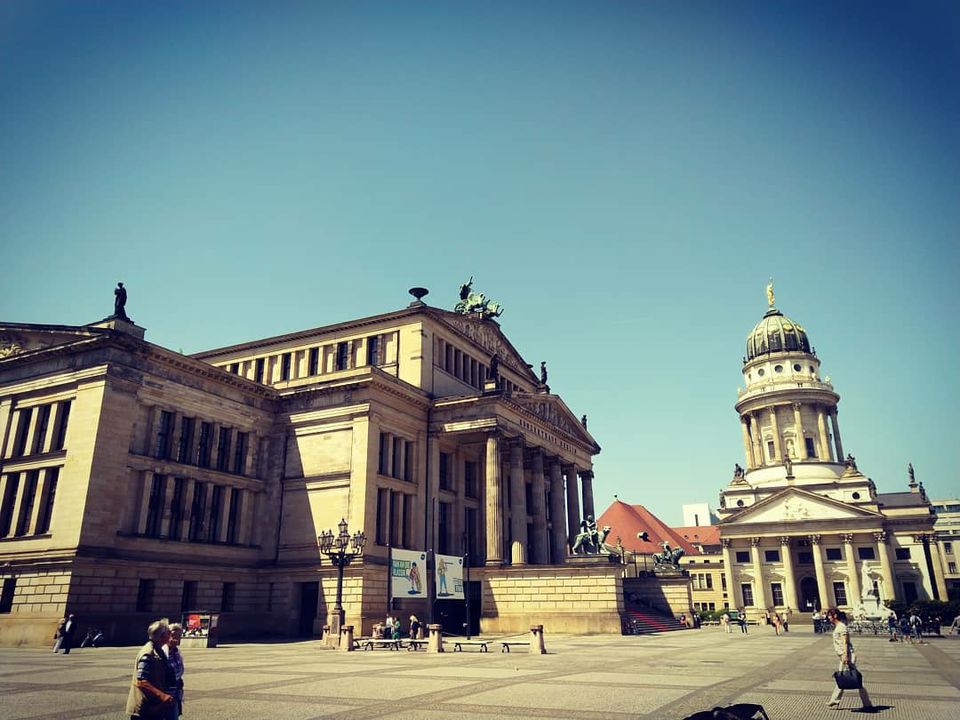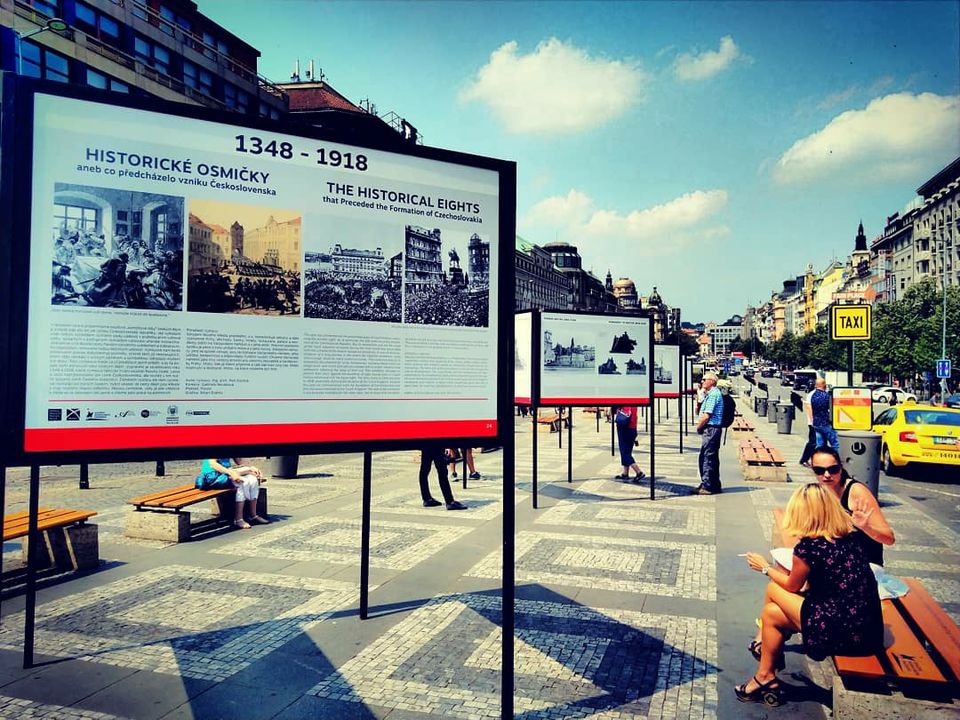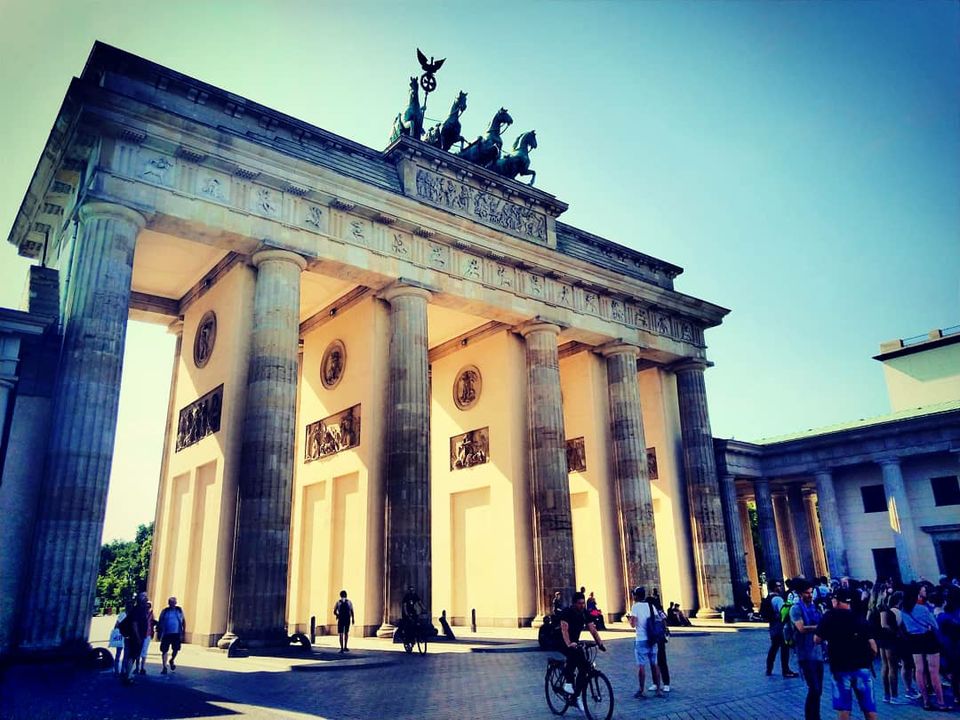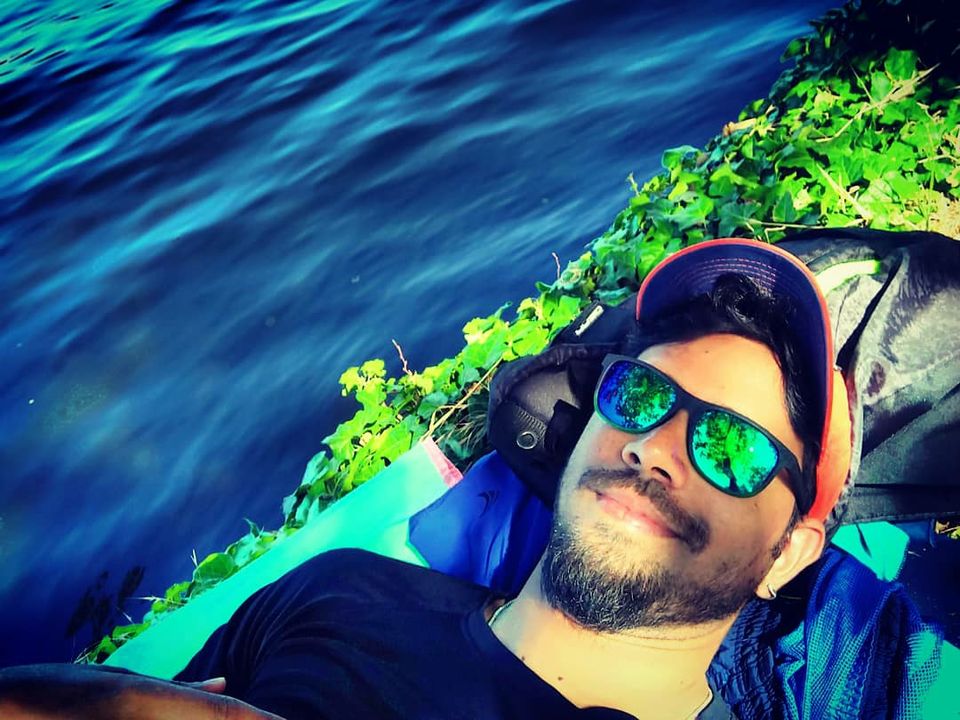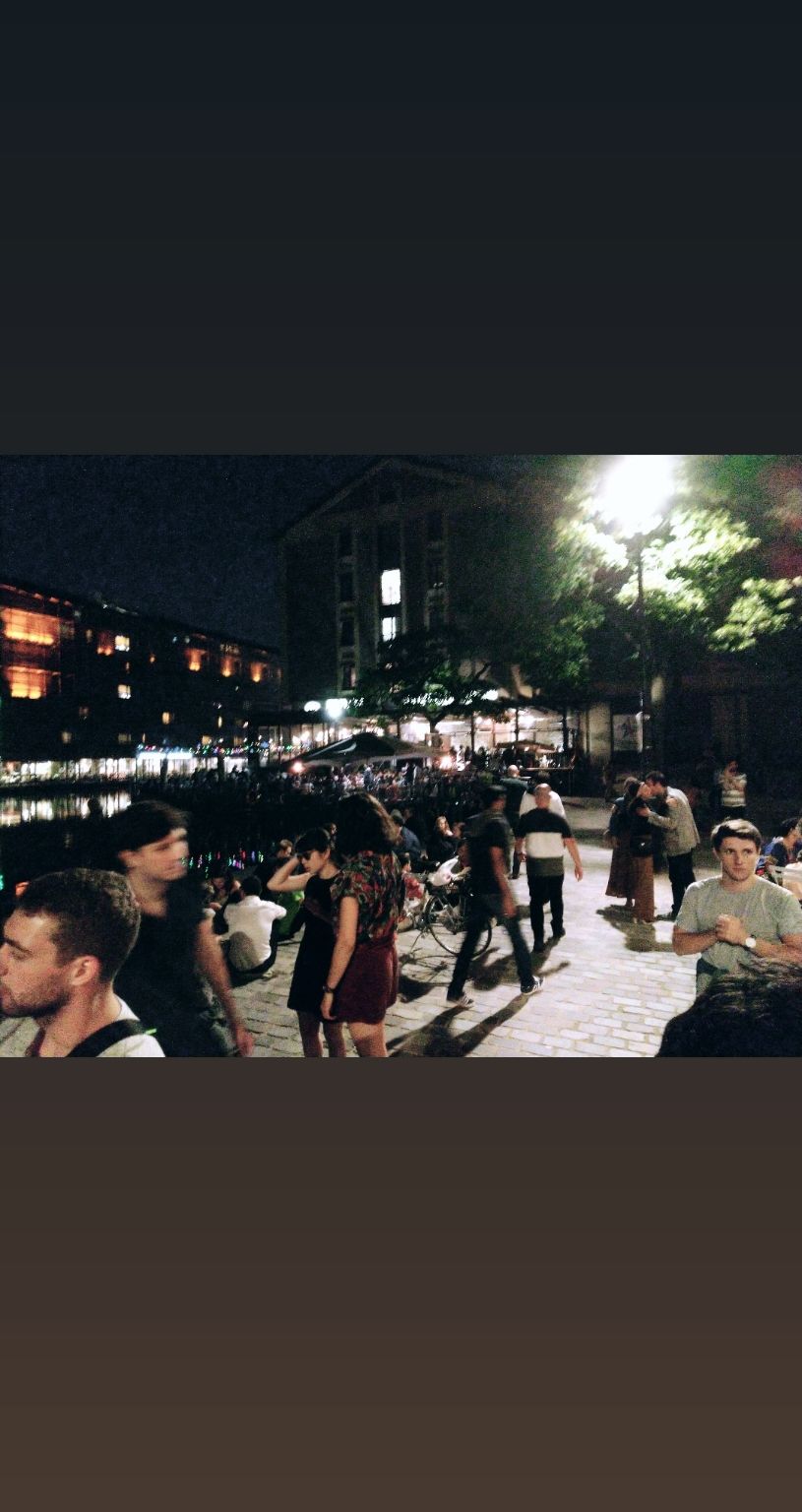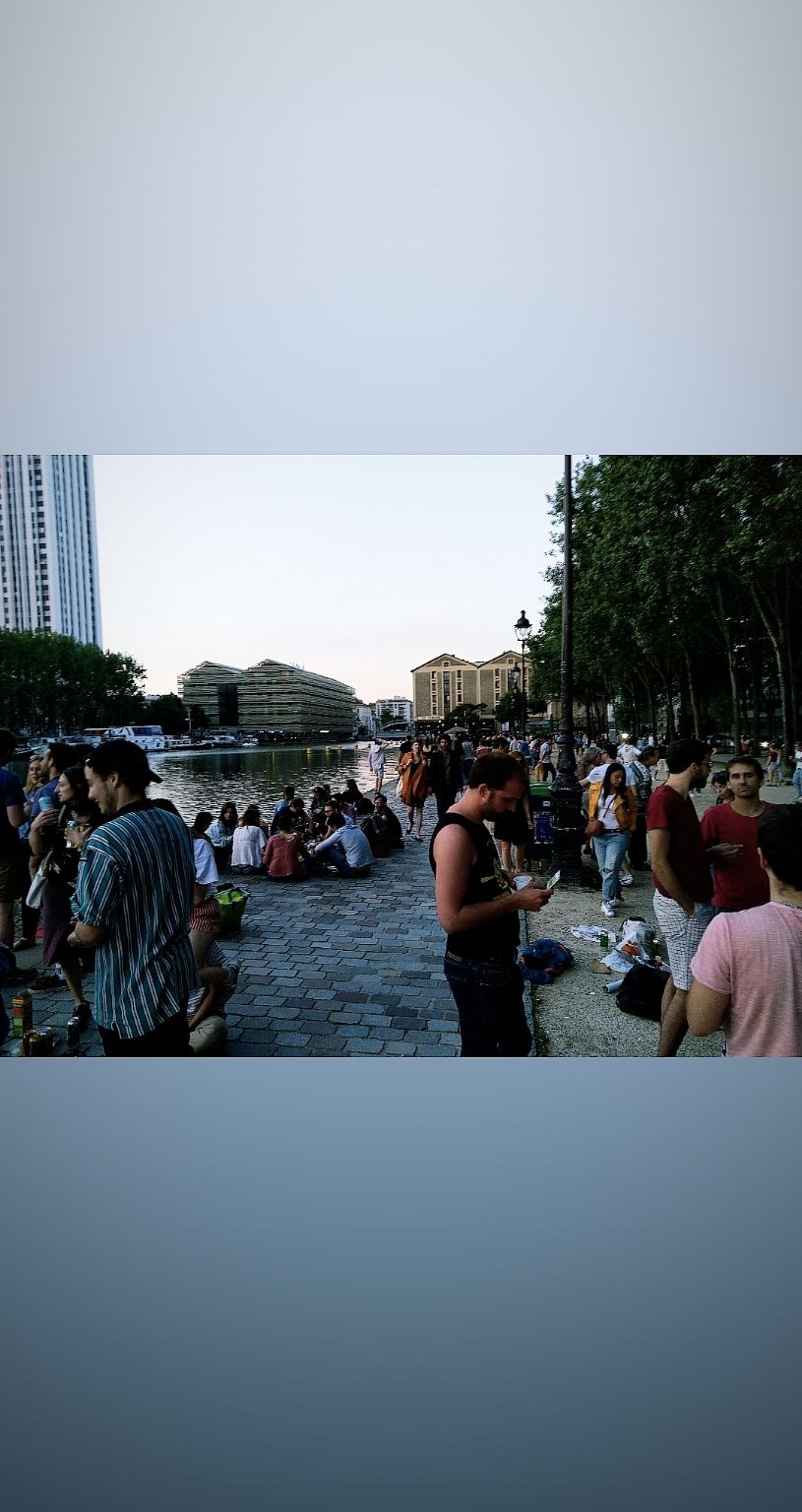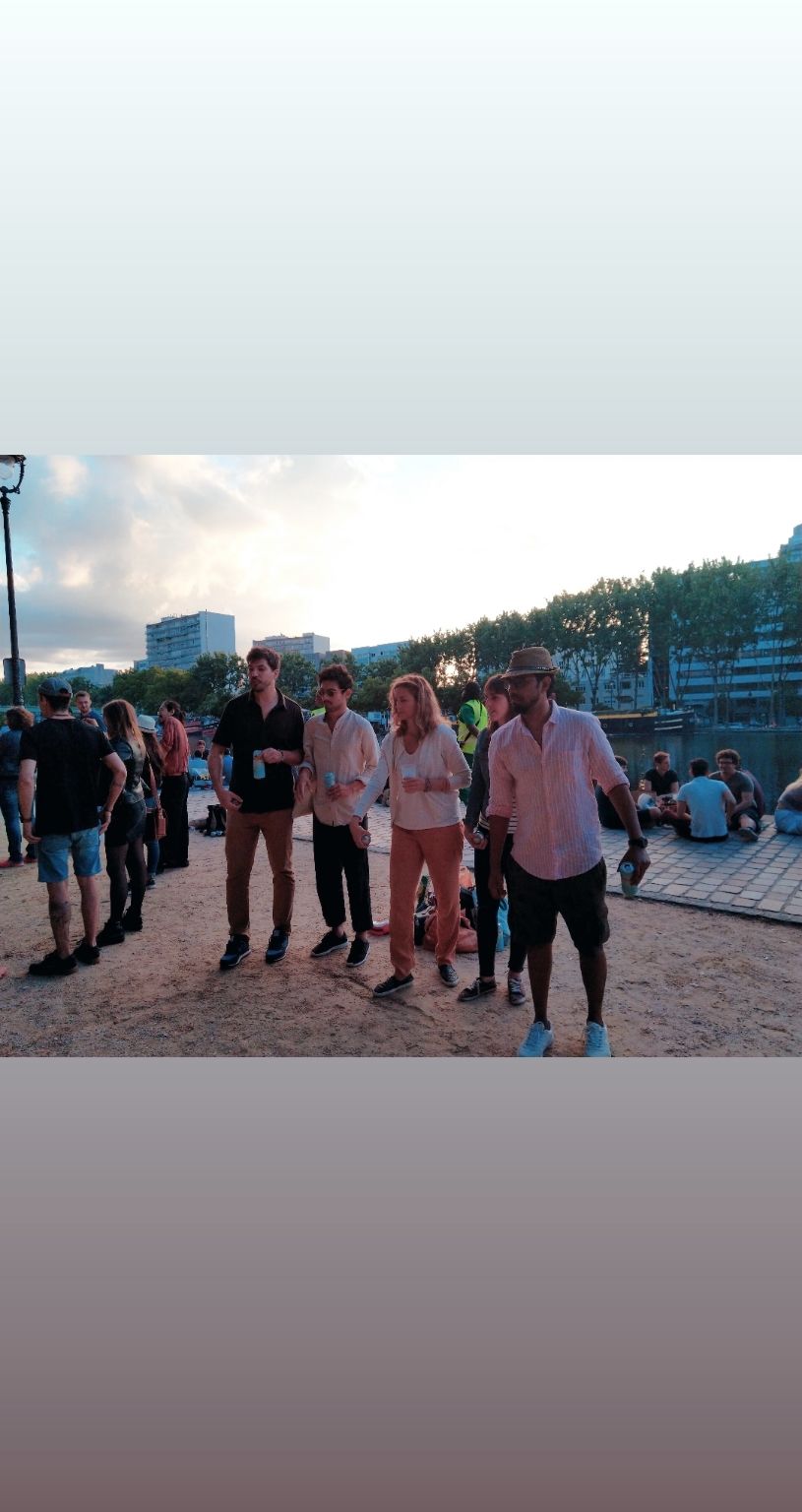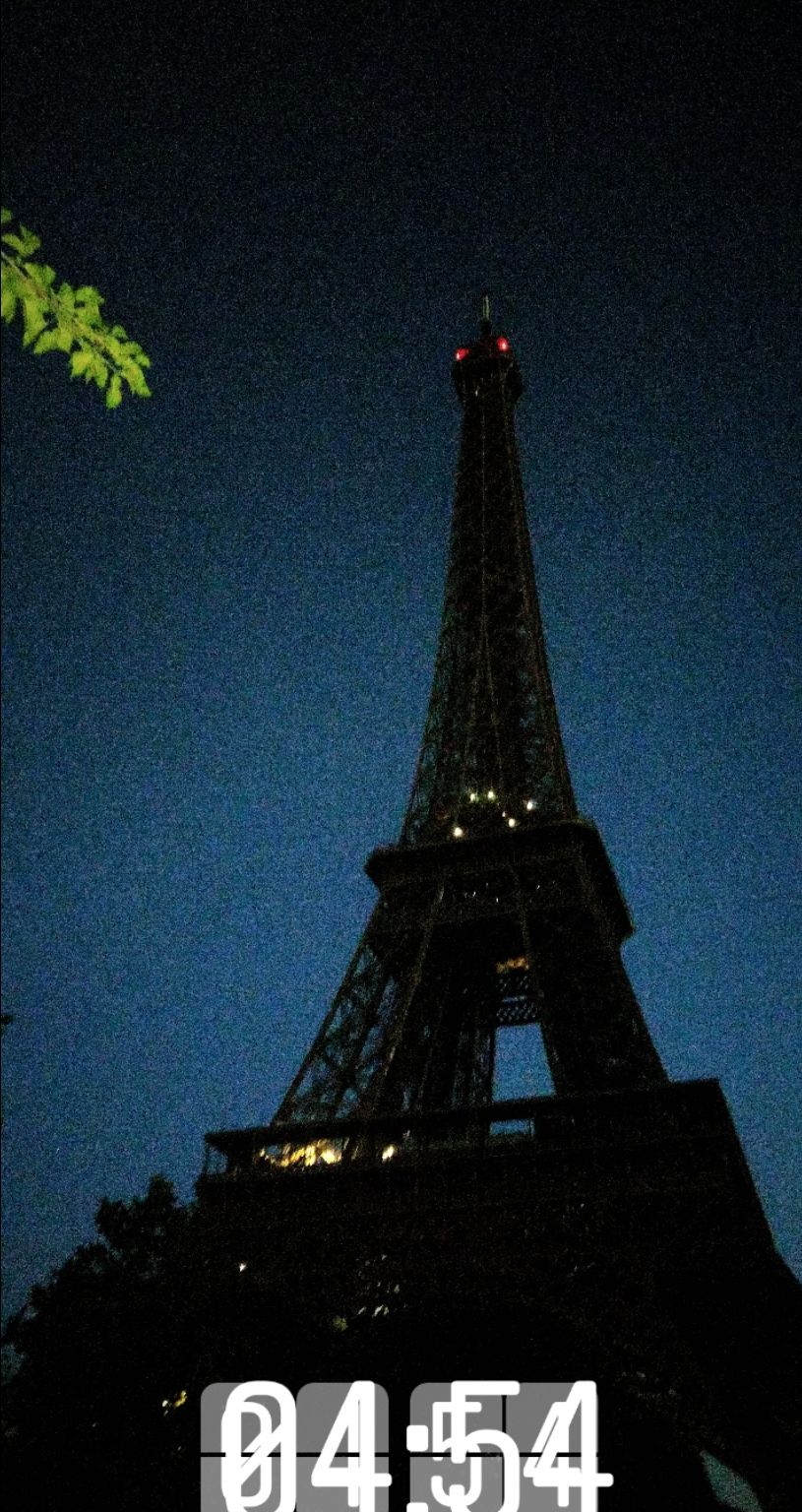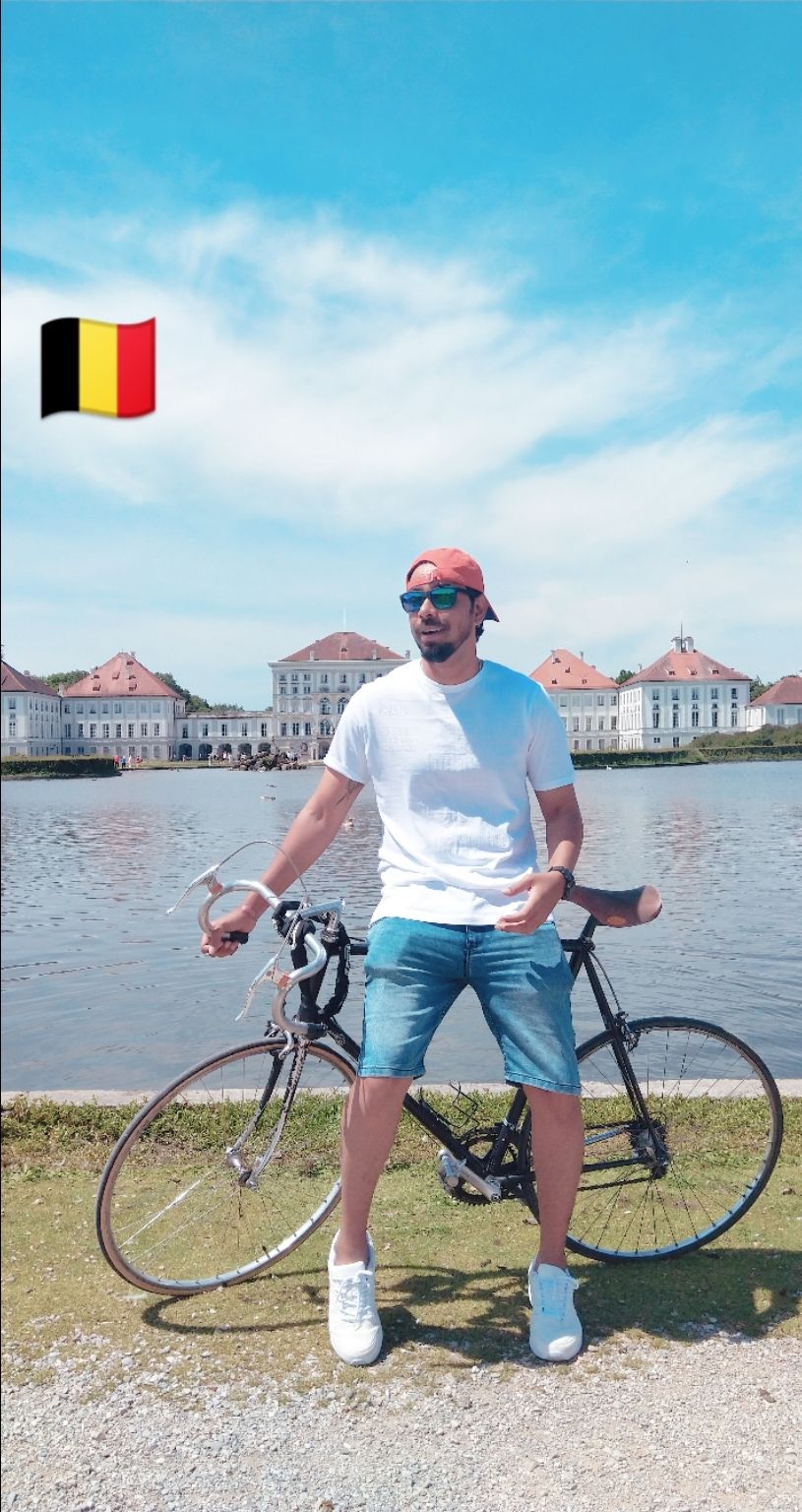 Frequent Searches Leading To This Page:-
Best Tours Of Europe, Full Europe Tour Package, Europe Tour Package Cost, Europe Tour Budget, Central Europe Tour, Europe Couple Package, Europe Tour Cost From India, Europe Trip Packages For Couples