Danube, the second longest river of Europe, is the heart and soul of the continent. Flowing through 10 countries, this Central European river has been used as a trade route and an economic artery by countless civilisations. Armies have been stopped at its banks, its bridges have linked nations, it has inspired composers to write hauntingly beautiful music and vintners to create prized wines. And the best way to cherish its beauty is by taking the Danube River Cruise.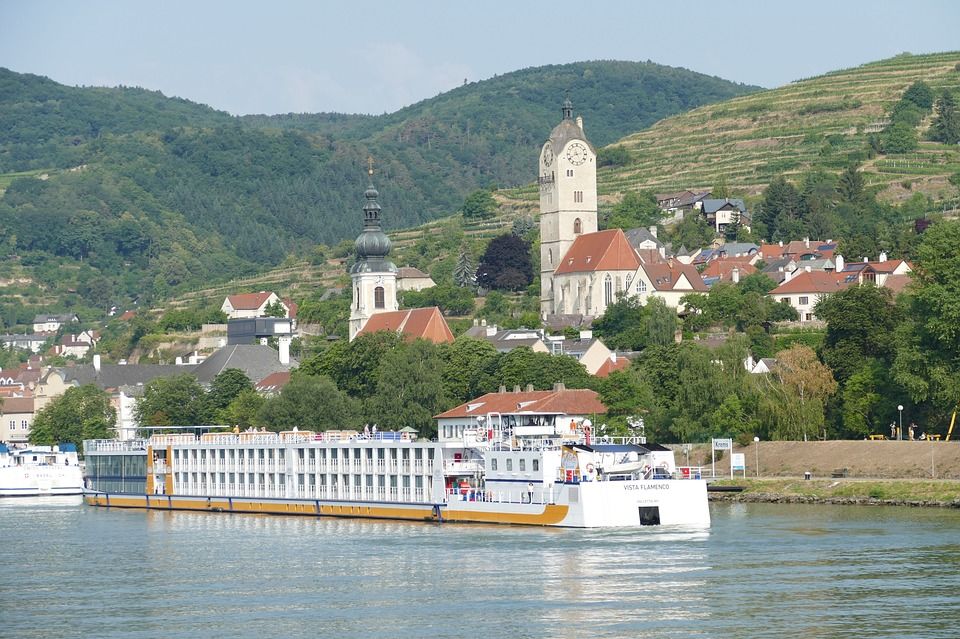 As you sail on the Danube, you'll go past ruins of stunning ancient and medieval castles, lush vineyards known for producing some of the area's finest wines, sleepy river towns and recreational paths on the river-banks where you can wave hello to cyclists and spot some horseback riders! And when you dock, you'll embark on fascinating journeys through cities having medieval and modern influences.
Originating in Bavaria in southeastern Germany, the 2,888-km river flows from west to east emptying itself into the Black Sea on the Romanian coast via a sprawling marsh and swamp-filled delta. On its route it passes through 10 countries - Germany, Austria, Slovakia, Hungary, Croatia, Serbia, Bulgaria, Moldova, Ukraine and Romania.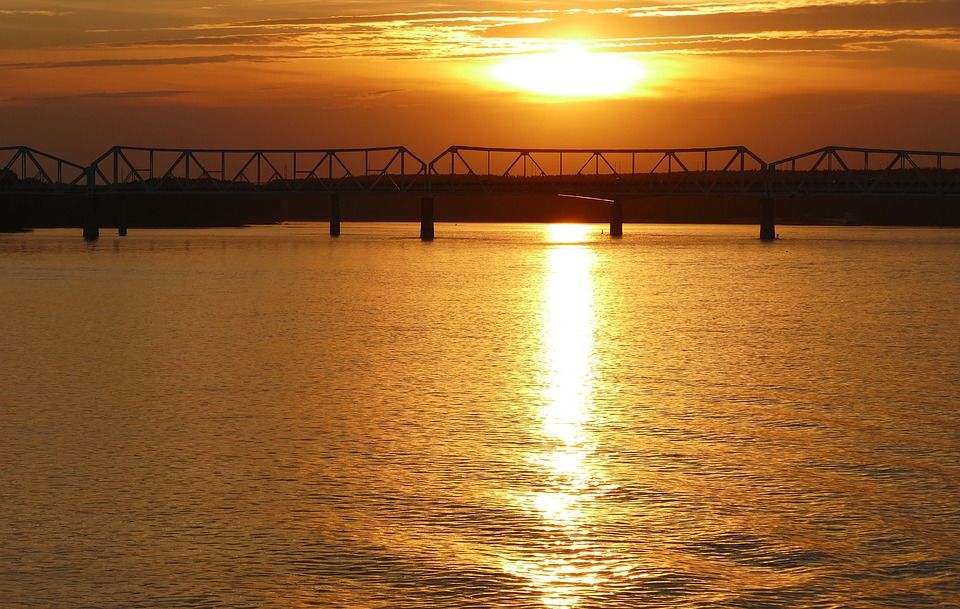 Cruising The Danube
There's a wide range of itineraries for you to pick from if you wish to cruise along the Danube. The three most popular ones are -
1. Passau to Budapest (7N/8D)
2. Bucharest to Budapest (9N/10D)
3. Amsterdam to Bucharest - The Ultimate European Sojourn (23N/24D)
Passau To Budapest - The Classic Danube River Cruise
8 Days, 4 Countries, 4 UNESCO World Heritage Sites
This 8-day cruise takes you along some of the most enchanting sights and cities across Central Europe. You will get a chance to soak in the beauty of the Wachau Valley, chase the footsteps of the great Ottoman Empire in Vienna, explore the quaint, uncrowded lanes of Bratislava and soak in the relaxing thermal baths in Budapest. This 8-day itinerary reveals the highlights of Passau, Vienna, Bratislava and Budapest, while cruising leisurely through spectacular scenery.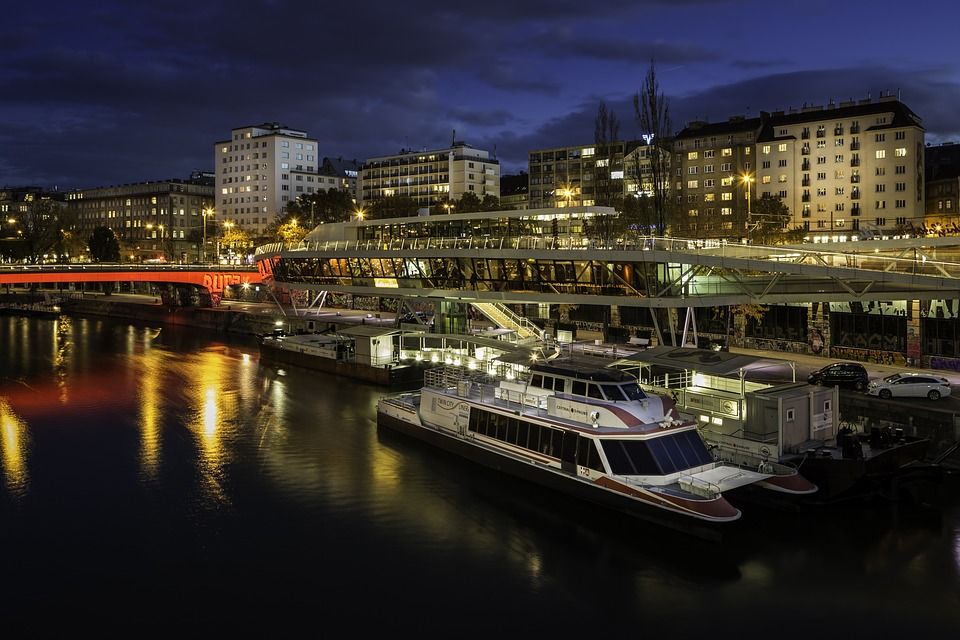 Route: Passau, Germany - Linz, Austria - Krems, Austria - Vienna, Austria - Bratislava, Slovakia - Budapest, Hungary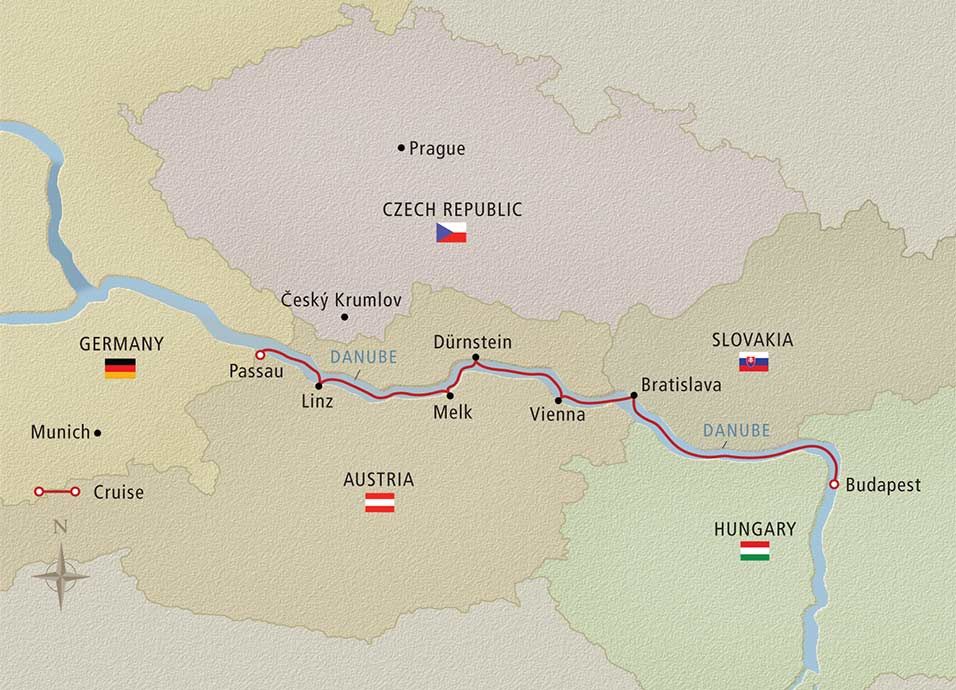 Bucharest To Budapest - Eastern Europe Gems
11 Days, 5 countries, 1 UNESCO World Heritage Site, 3 Days On Land
Cruising along stupendous scenery, this cruise takes you to the most beautiful sites of Eastern Europe. See Bucharest's 3000-room Parliament, visit Bulgaria's capital, formerly known as Veliko Tarnovo, visit Iron Gate in Serbia, one of Europe's most dramatic natural wonders and then pass along its capital Belgrade. Also, explore the Croatian city Osijek, inhabited since the Neolithic times. Finally, end the journey in Budapest, Hungary - the city that is divided into two by the river itself.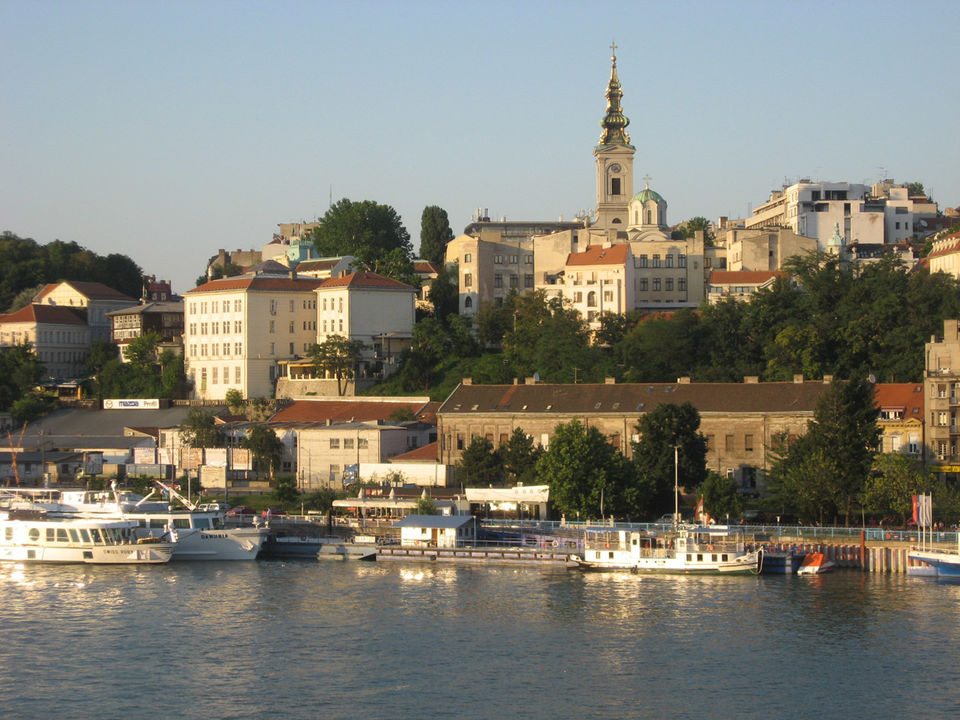 Route: Bucharest, Romania - Veliko Tarnovo, Bulgaria - Vidin, Bulgaria - Iron Gate, Serbia - Belgrade, Serbia - Osijek, Croatia - Kalocsa, Hungary - Budapest, Hungary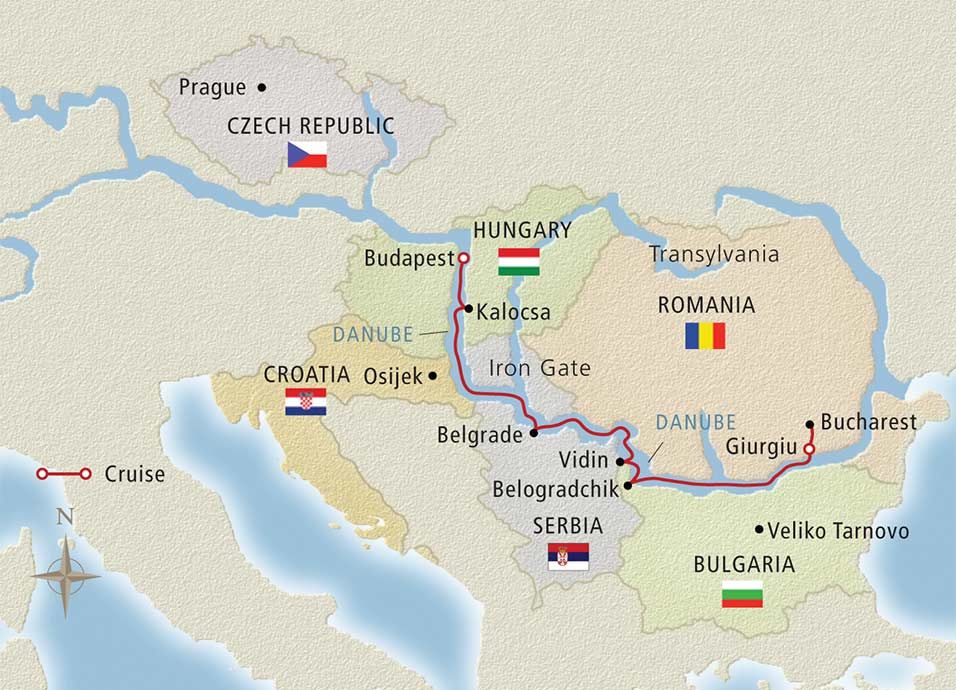 Amsterdam To Bucharest - The Ultimate Europe
3 Rivers, 23 Days, 8 Countries, 9 UNESCO World Heritage Sites
Discover eight countries in Western, Central and Eastern Europe while cruising the Rhine, Main and Danube. From the canals in Amsterdam to the Danube in Bucharest, this cruise will take you through the best of Europe. Spend time in the magical town of Cologne, roam the streets of historic Vienna, guzzle beer in Bamberg, let the romance in Nuremberg wash over you, go back in time when you are at Budapest and Belgrade. Last but not least, end your journey in the iconic city of Bucharest. While on board, be sure to have your camera ready, to capture cute old-fashioned towns roll by, marvel at lush landscapes and historic buildings adorned with fascinating architecture, as you sail along.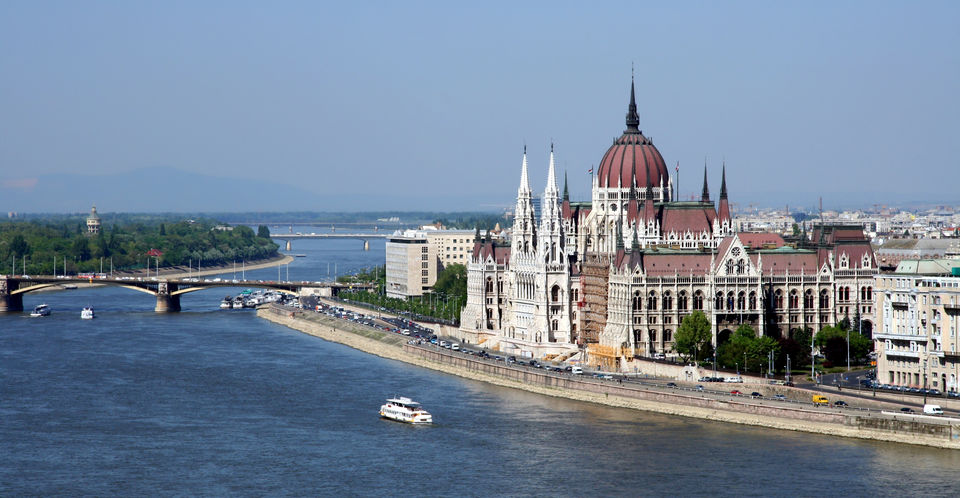 Route: Amsterdam, The Netherlands - Kinderdijk, The Netherlands - Cologne, Germany - Koblenz, Germany - Miltenberg, Germany - Wuzurburg, Germany - Bamberg, Germany - Nuremberg, Germany - Regensburg, Germany - Passau, Germany - Melk, Austria - Vienna, Austria - Budapest, Hungary - Kalocsa, Hungary - Osijek, Croatia - Belgrade, Serbia - Iron Gate, Serbia - Vidin, Bulgaria - Veliko Tarnovo, Bulgaria - Bucharest, Romania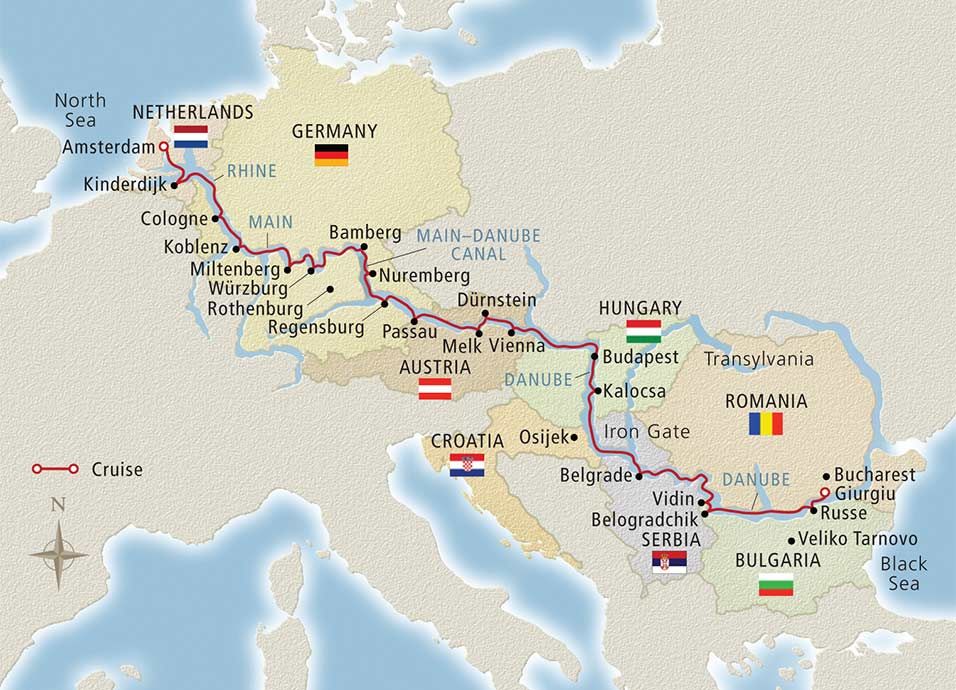 Some Tips Before You Board The Cruise
1. Combat motion sickness - Before embarking on the journey please keep in mind the rolling motion of the sea. Ensure you take necessary precautions: be well rested, get enough fresh air or take antiemetic pills, to avoid sea-sickness.
2. Pack comfortable shoes - Don't forget to pack comfortable shoes just because you are going on a river cruise, imagining you won't be doing much physical activity. Every cruise has excursions that involve walking on cobblestone roads of ancient and medieval European towns and cities.
3. Bring binoculars - Just so don't miss out any details and truly get to appreciate the lush vineyards and beautiful scenery while cruising these rivers. If you're lucky, you may even get to spot some exotic marine life.
4. Explore biking - Many European cities have bike-friendly routes. So carry bikes on-board and be ready to cycle your way through the ancient lanes of Europe.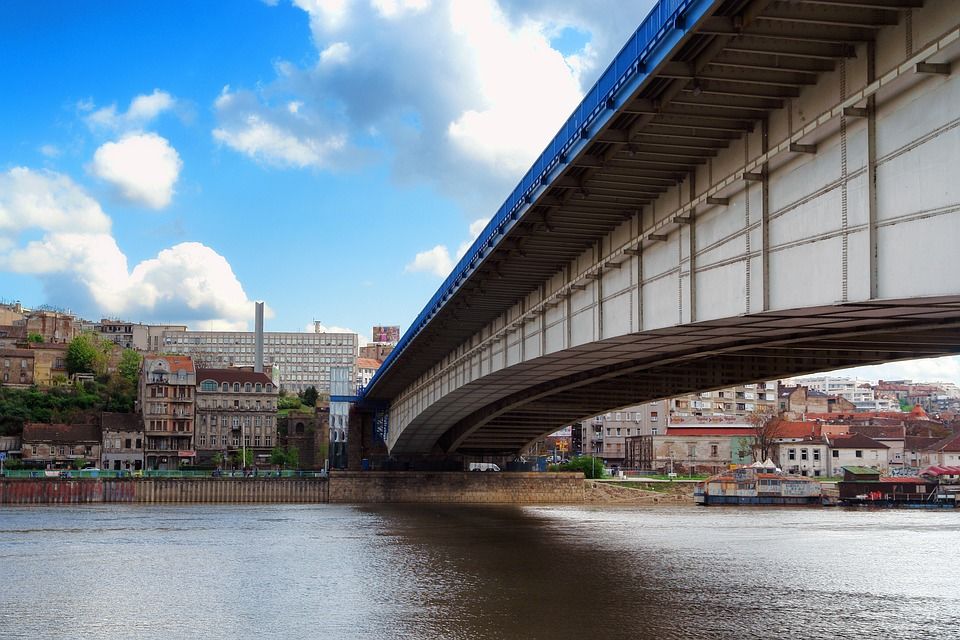 Best Time For A Danube River Cruise
The Danube river cruise generally runs throughout the year. But May to September is the prime season. Here's what to expect during every season -
1. March - May: It's expected to rain during this season and evenings turn quite chilly. Make sure you pack warm clothes.
2. June - August: The summer months are dry and sweaty. Pack loose and breathable clothes as well as swimsuits, if you wish to take a dip in the pool on the cruise ship.
3. September - November: The temperatures start lowering and the crowds leave. Fares are cheaper and the streets emptier. Throw in a sweater or two to keep you from getting cold.
4. Late November & December: Christmas markets in the cities along the Danube, make a cruise at this time of the year downright magical. Pack coats, hats, gloves and other heavy winter clothing to stay warm - it does snow.
5. January & February: Very few cruises sail in these two months because the river runs dry in the lower sections (towards the delta of the river) and it gets really cold. Pack heavy winter clothing, gum boots, hats, gloves and anything that helps you fight the cold.
Companies That Offer Danube Cruise: Many operators like AMA Waterways, Avalon Waterways, Saga Cruises and Viking River Cruises offer the Danube river cruise.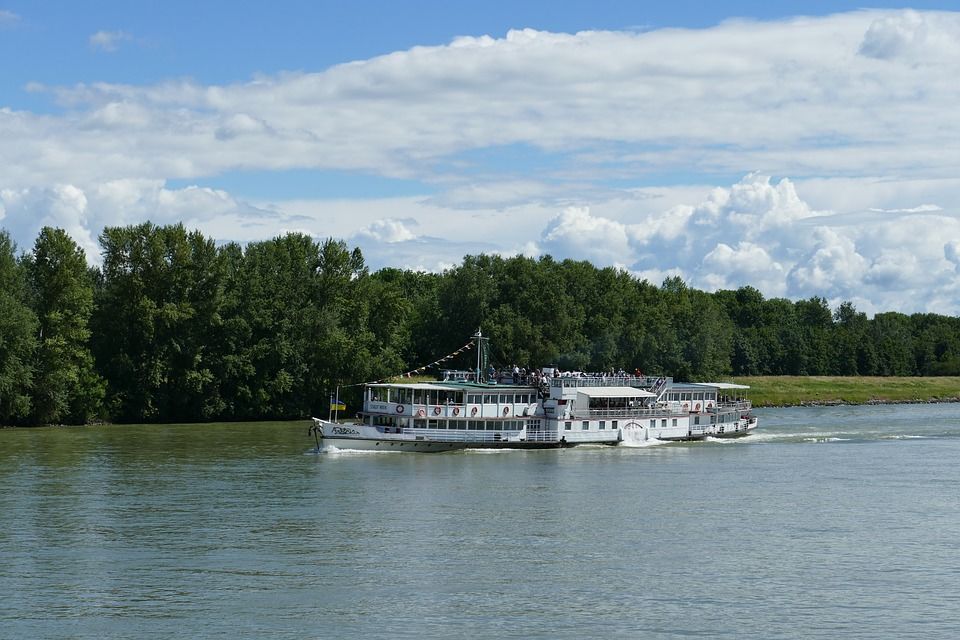 Have you been on the Danube river cruise or another iconic river cruise in Europe? Then share your experience right here and help other people plan an unforgettable trip as well.
Frequent Searches Leading To This Page:-
danube river cruise budapest night, danube river cruises 2020, danube river cruise prices, danube river cruise adventures by disney, danube river cruise amsterdam to budapest