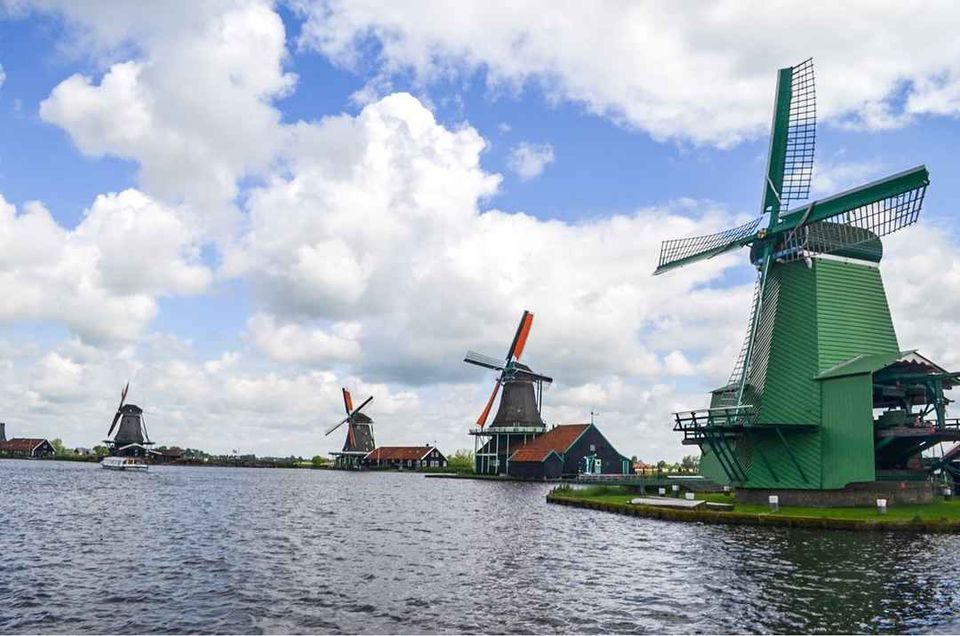 What's the first thing that comes to your mind when you hear the name the Netherlands? In the most likelihood, eight out of ten people would say windmills, or castles. And rightly so, a trip to the Netherlands isn't really complete without a drive past a windmill farm!
One of the easiest to get to from Amsterdam is Zaanse Schans. This place has been recreated for an authentic Dutch experience dating back to the 17th and 18th century and is a popular tourist destination. If you're visiting Amsterdam, Zaanse Schans makes for a perfect day trip if you want to discover the picturesque Dutch countryside. The best part is that visiting this town is free and you only have to be pay a nominal entry fee if you choose to take a tour of windmill farms.
There are several tour companies available which can arrange a day trip from Amsterdam to Zaanse Schans for visitors. All you need to do is show up at the designated time and everything else is taken care of. You can easily do this trip on your own as well at a lesser cost. You can leisurely visit the neighbouring towns of Zaandaam, Edam and Volendam and make it a perfect day trip from Amsterdam. While trains and buses are available as well to take you from one town to another, hiring a cab provides the most flexibility.
Read below to know in detail how to plan a perfect day trip from Amsterdam to the northern towns of the Netherlands.
How to get to Zaanse Schans?
Getting to Zaanse Schans from Amsterdam is pretty easy and straightforward. The easiest and the most comfortable is by car, followed by train, and the last option would be bus.
If you are planning to drive, note that there is a fixed parking fee of €10 irrespective of the number of parking hours.
Zaandijk - Zaanse Schans is the nearest railway station to get to Zaanse Schans. Trains run regularly from the Amsterdam Central Station. The train journey takes about 18 minutes and costs €3.20 one way. Thereafter, walk from to station to Zaanse Schans for another 15 minutes.

If you prefer taking the bus, then take Rnet-bus 391 from Amsterdam's Central Station, which departs every 15 minutes and takes approximately 40 minutes to reach the Zaanse Schans.
Things to do and see
1.) Leisure walk

The best thing about Zaanse Schans is that it can be easily explored on foot. Zaanse Schans is like an open air museum; you can pay to go in and take a walk around some of the windmills, or you can just check out the windmills from outside for free!
2.) Windmill tour

Of the over 1000 windmills that once dotted the riverbank, there are just 13 remaining. Out of these, only six are working windmills - a mustard mill, two sawmills, two oil mills and the world's last working dye mill. Entry to each windmill is approximately €3. If you plan to visit all the windmills then it would be advisable to purchase a Zaanse Schans Card, since it would be cheaper. You can find an information desk right at the start of this village to know more about the card.
Once you get to Zaanse Schans, you can easily spend a couple of hours walking along the river admiring the windmills from outside, checking out the functioning mills. Also, you can visit the museums, cheese making workshop, eat dutch mini pancakes, snack on stroopwafels, buy souvenirs and so on.
3.) Boat tour

Boat tours and bicycles on rent are also available depending on seasons. You can find plenty of small cafes along the way. If you fancy pancakes then do not forget to try them at De Kraai, or try the yummy hot chocolate at Cacao Lab.
But if witnessing scenic vistas of Zaanse Schans and the windmills is what you want, you better sign up for a boat ride.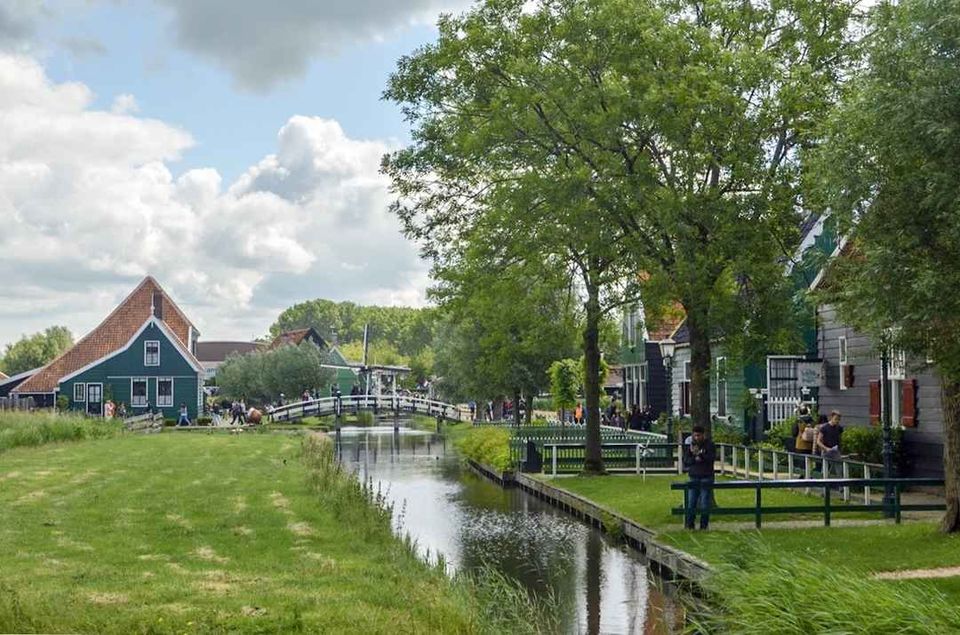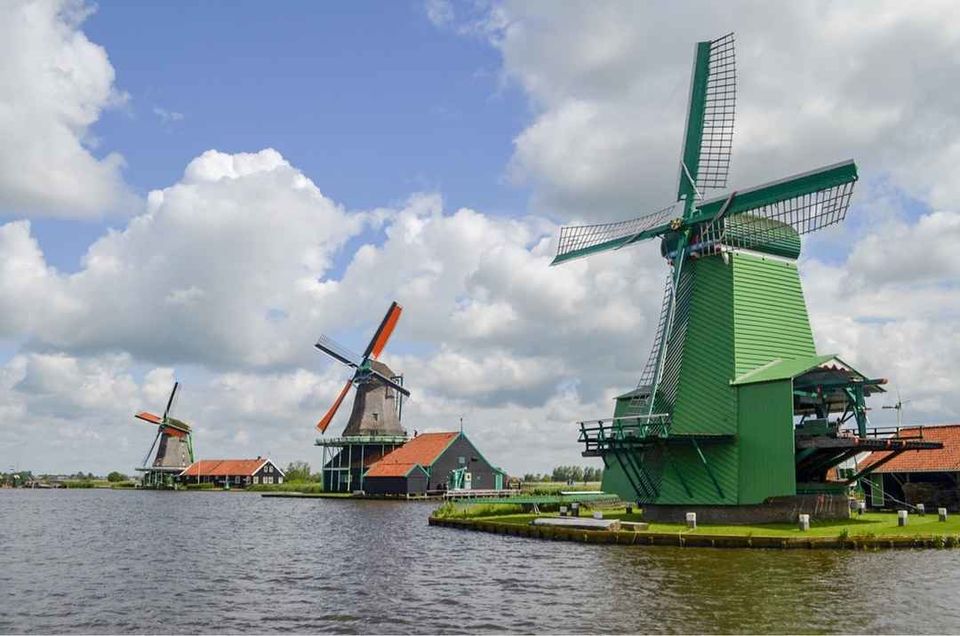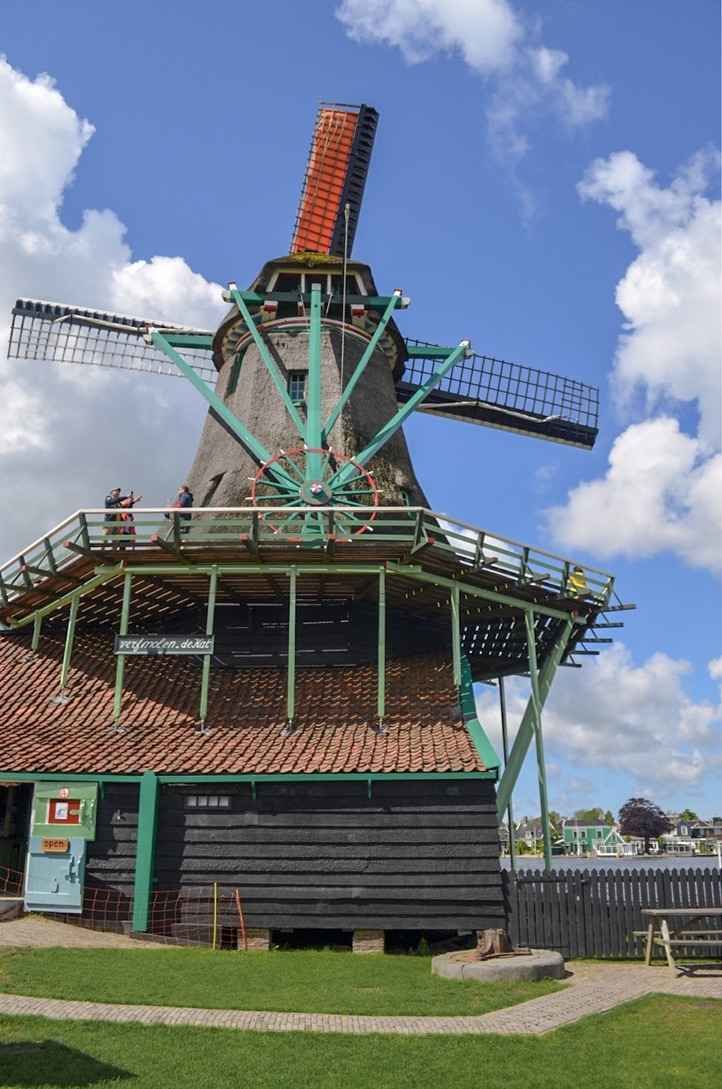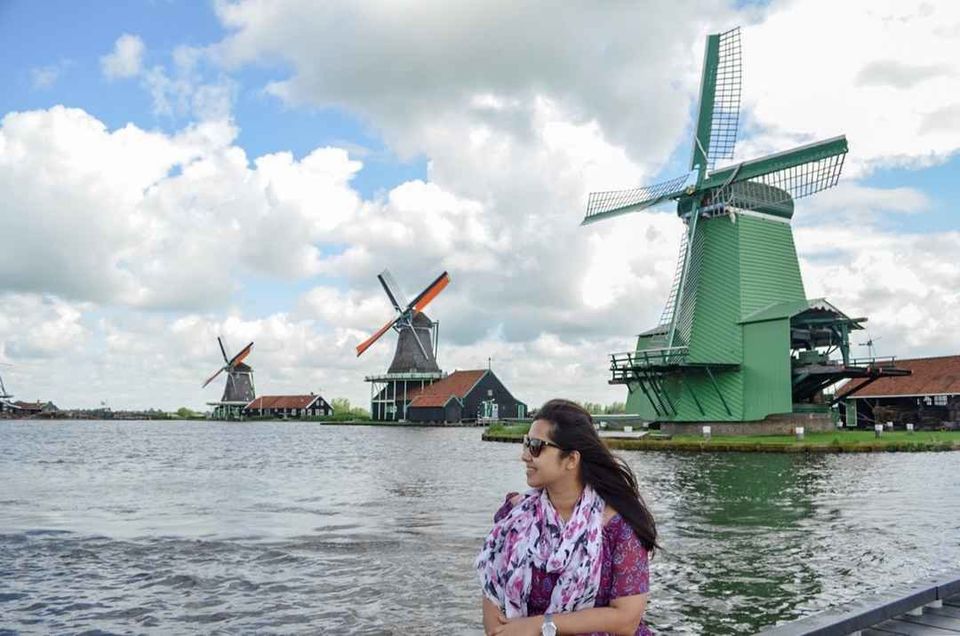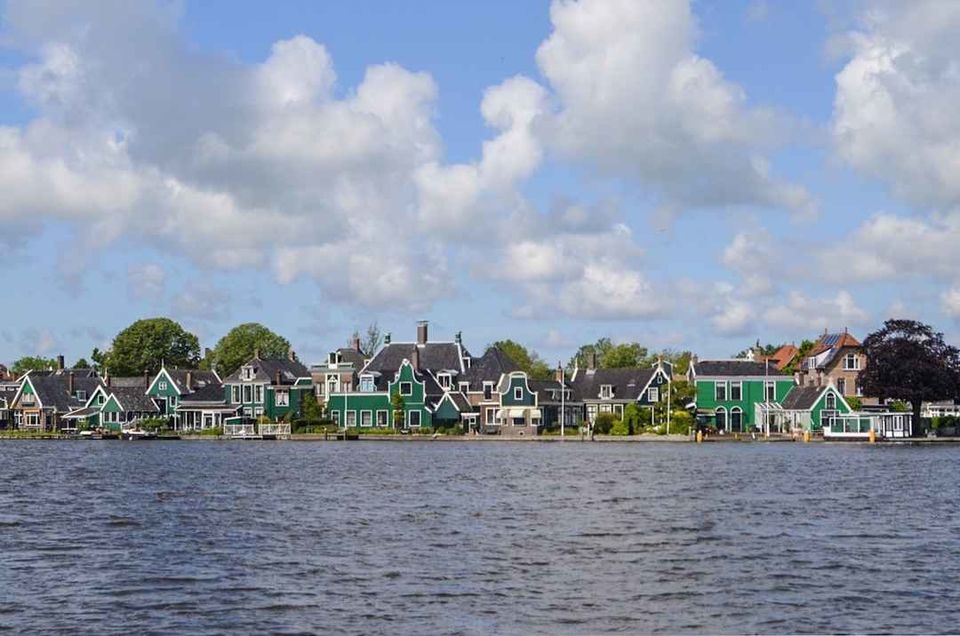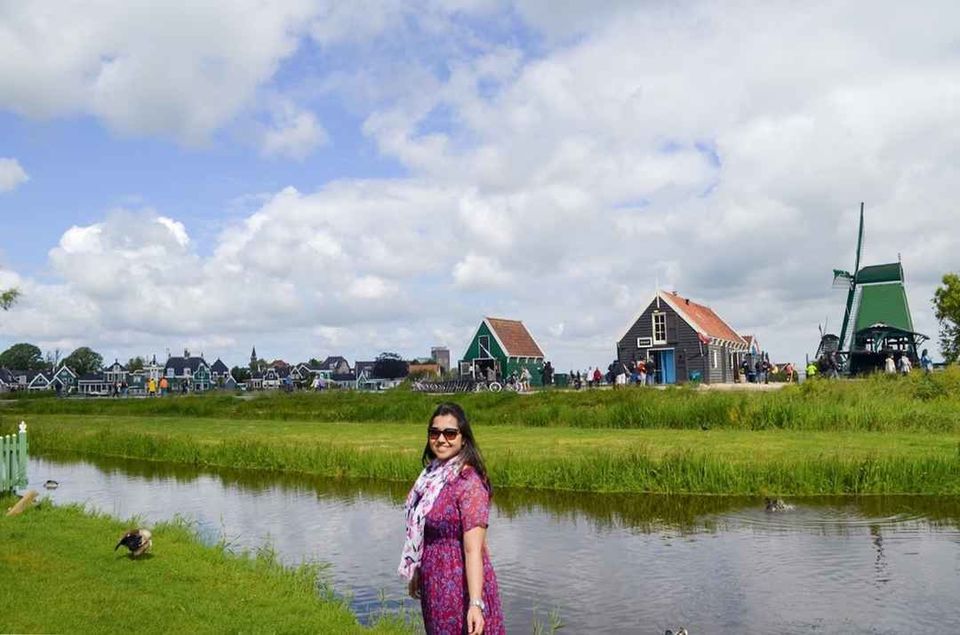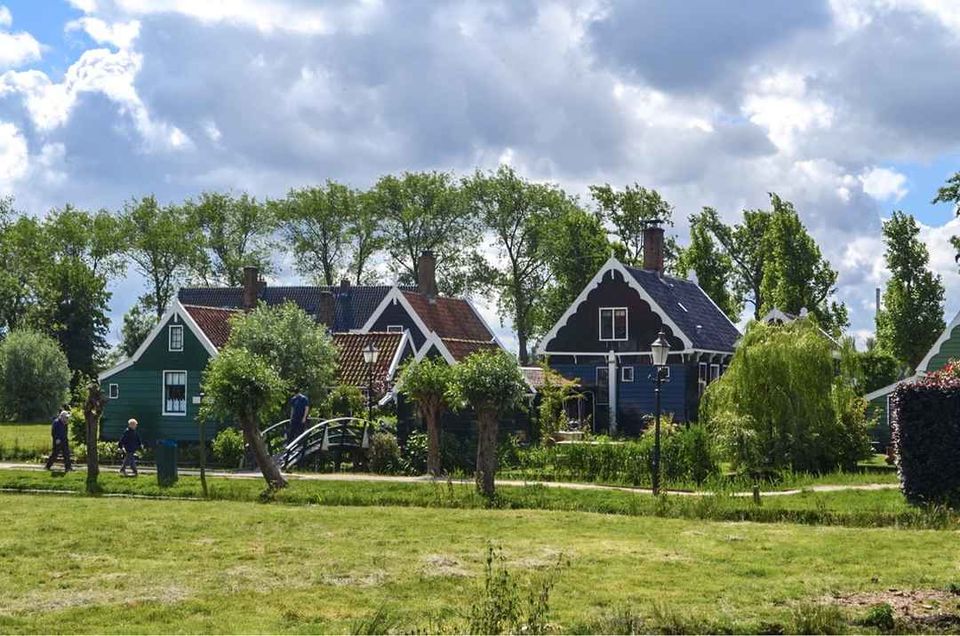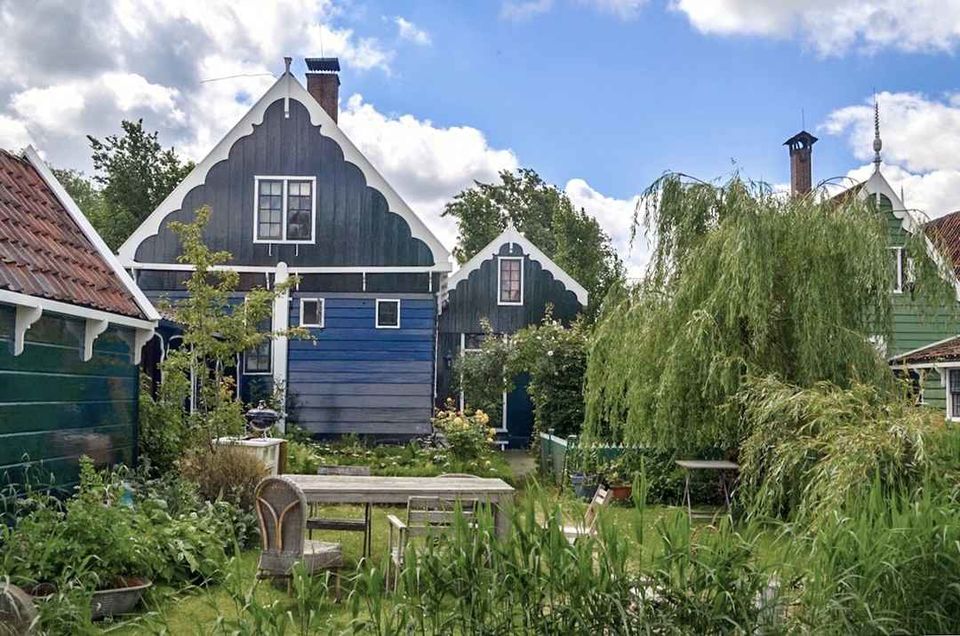 Since this place is open, it's advisable to keep a small jacket/ cardigan handy even if you are visiting in summer; the wind can get a little strong (that's the reason there are windmills here).
Given how easily accessible this place is from Amsterdam, it tends to get crowded and is touristy. Nonetheless, since this place is spaced out, it would almost never feel too crowded.

Places to visit

1.) Zaandam
On your way back from Zaanse Saans, you can stop by the quirky town of Zaandam. It is actually just a 12-minute train ride from Amsterdam.
The most striking building here is Inntel Hotels Amsterdam Zaandam. This single building is built out of almost seventy individual little houses. They are all painted in four shades of the traditional Zaan regional green, except the one in blue which is the reference to a painting by Claude Monet, who lived in Zaandam for half a year in 1871 during which he created 25 paintings.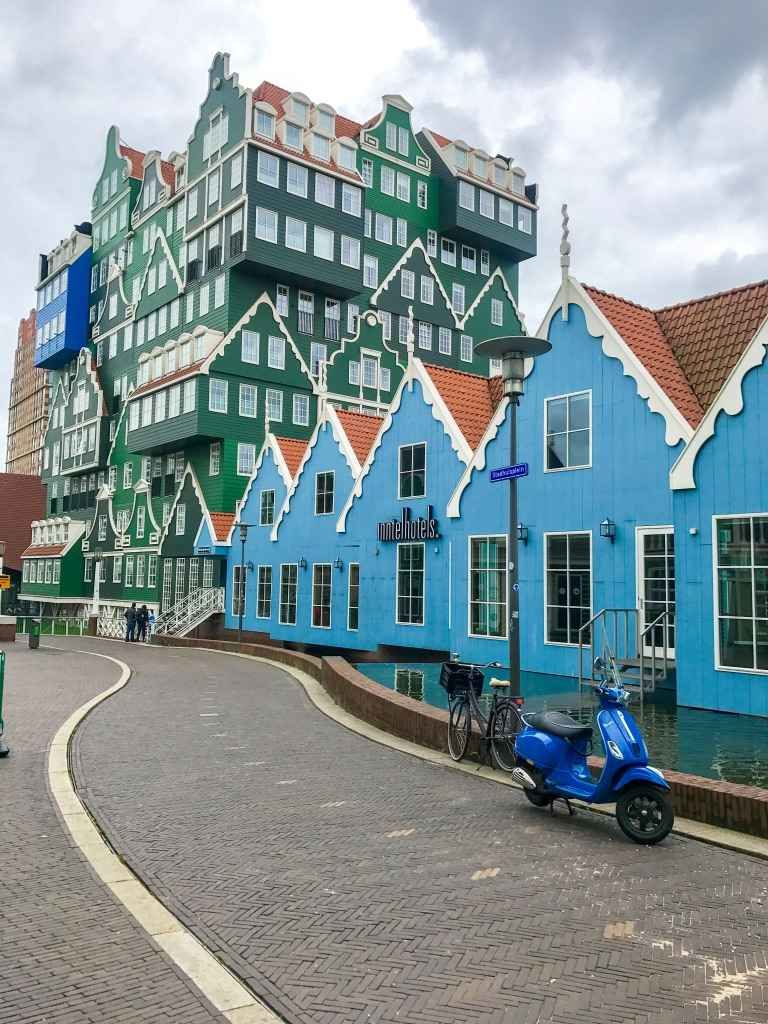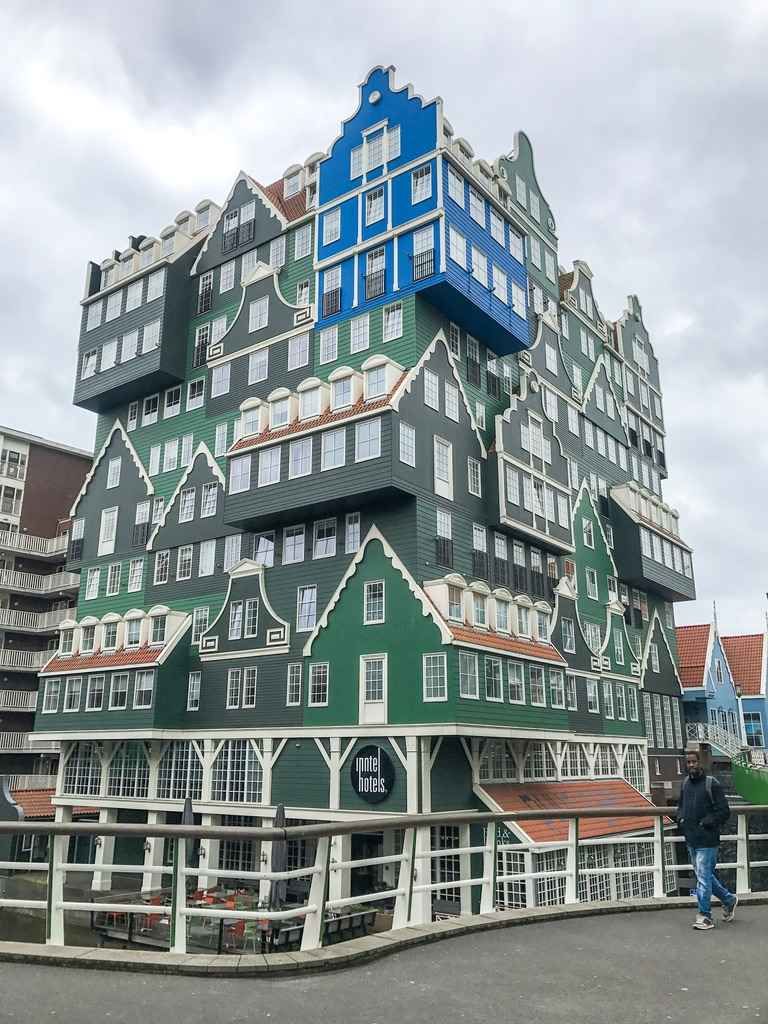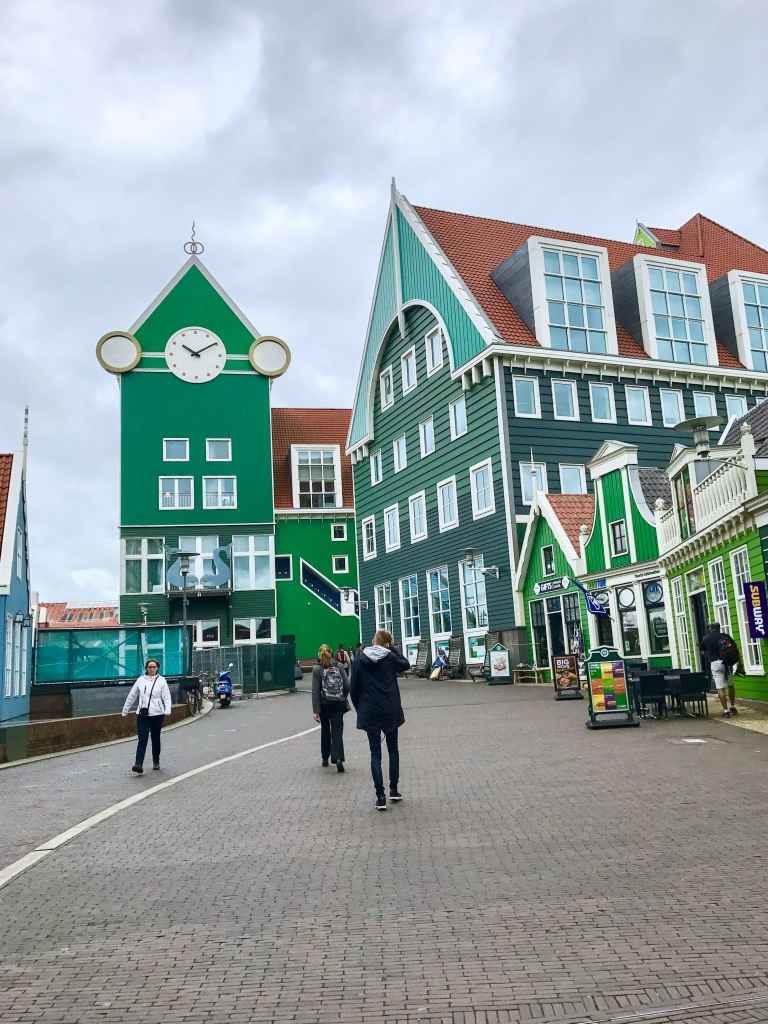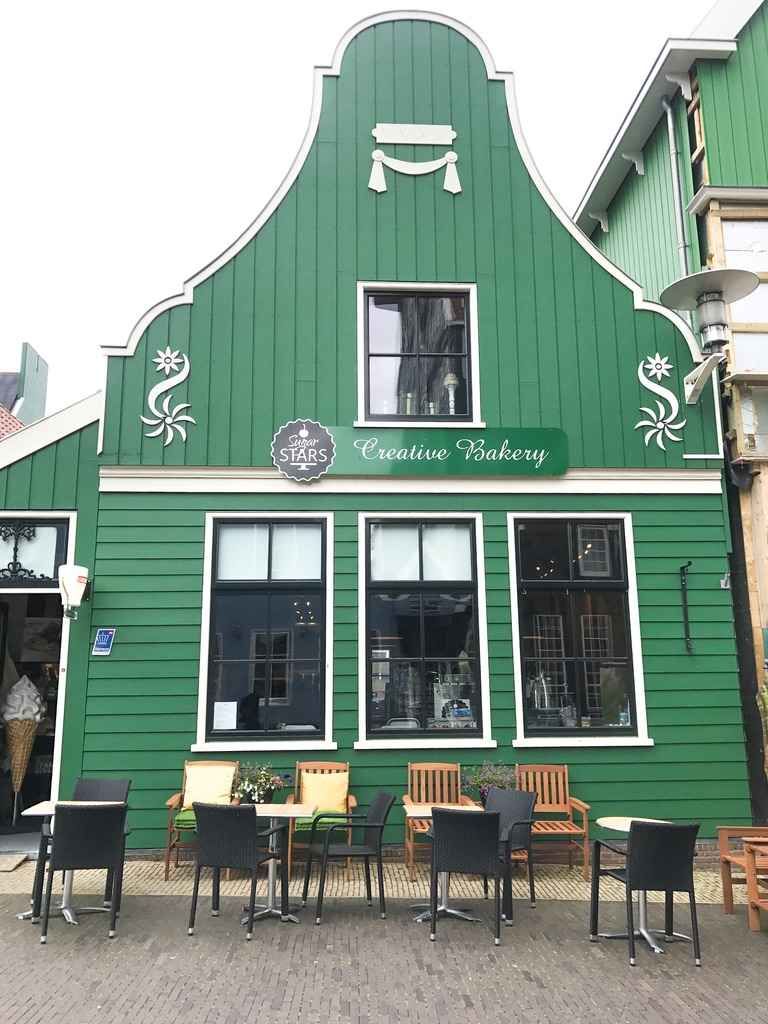 You can spend as little as 45 minutes to an hour and see all that this town has to offer. Admire the famous Inntel Hotel, indulge in some shopping or sip on coffee, and snacks in a cafe.
2.) Edam
Edam is a lovely Dutch town, located about a 30-minute ride from Amsterdam's central station. This cute little town with a population of 7,400 residents, is a laid back and has that rustic charm which makes it a must-visit place.

Today, Edam is known worldwide for its cheese and the annual Cheese Market Festival. The Edam cheese market was, in the Middle Ages, the hub of the city. It was where farmers brought their cheeses to be weighed, sold, and exported all over the world. Today, a farmer's cheese market is held every Wednesdays during summer.
Since we weren't visiting on a Wednesday, we didn't get to witness the epic cheese market, but there were several shops which were selling the world famous Edam cheese. There were so many different kinds of cheese; truffle cheese, cheese with chillies, pesto, herbs and so on. It was fun sampling all the different kinds of cheese.
Once you are done sampling different cheese, simply wander around this cute little town. Edam is pretty small and walking around the town center is where you will find most of the scenic views. It is the perfect place to just wander and weave through the small streets and waterways. There are several shops in the town center with lots of goodies to eat, drink, or take home as souvenirs.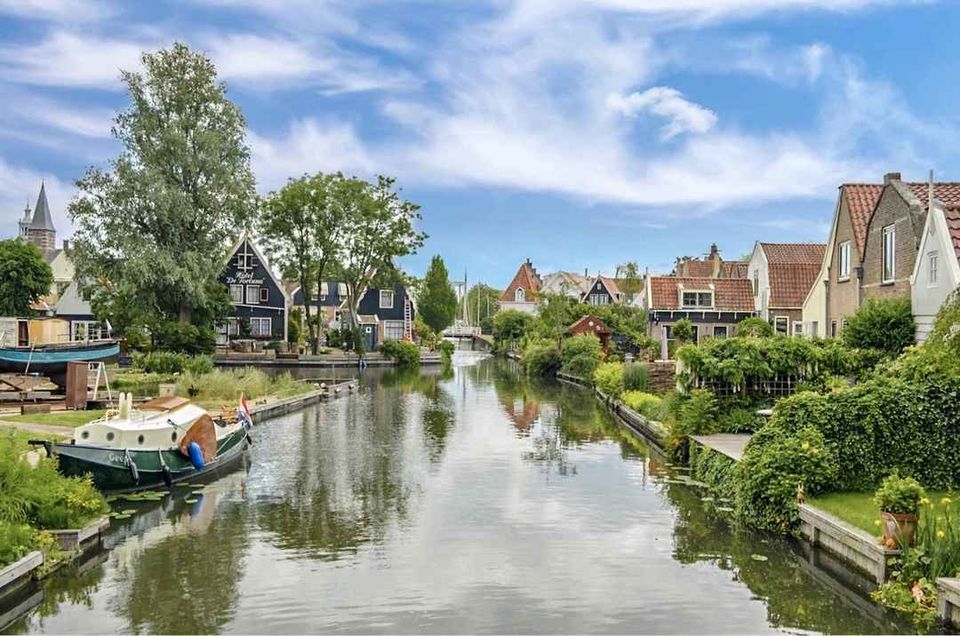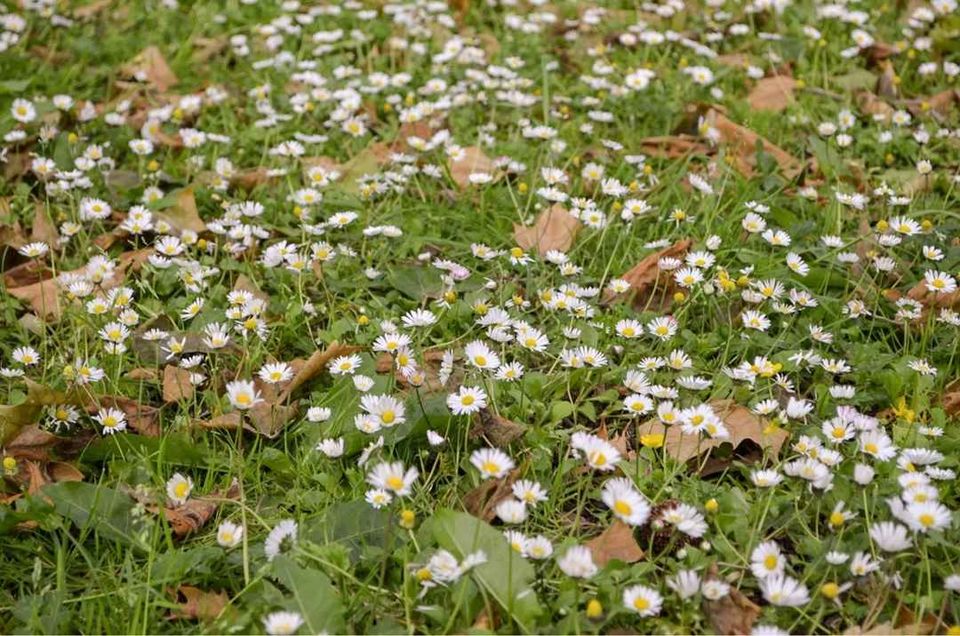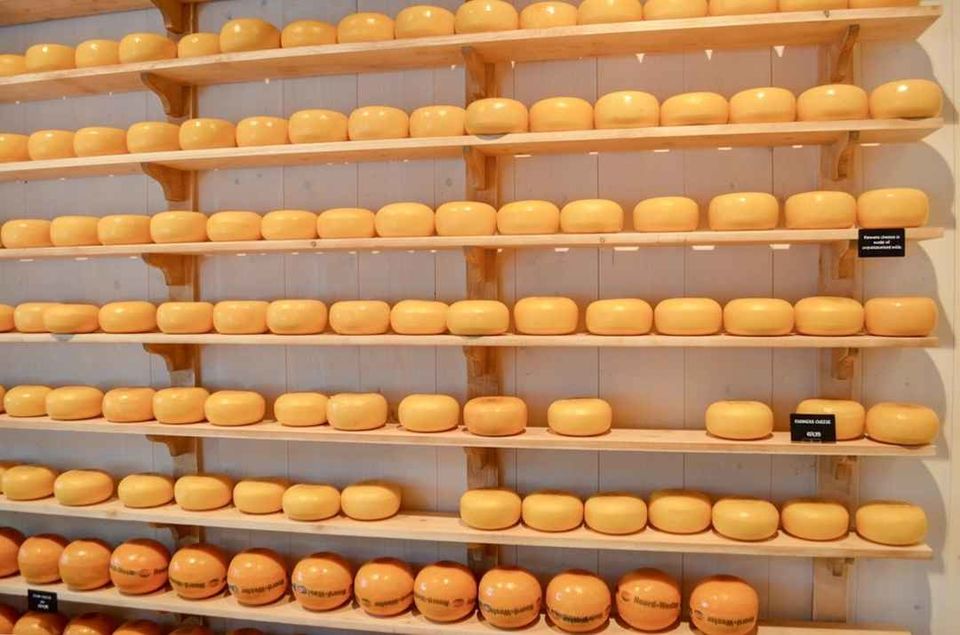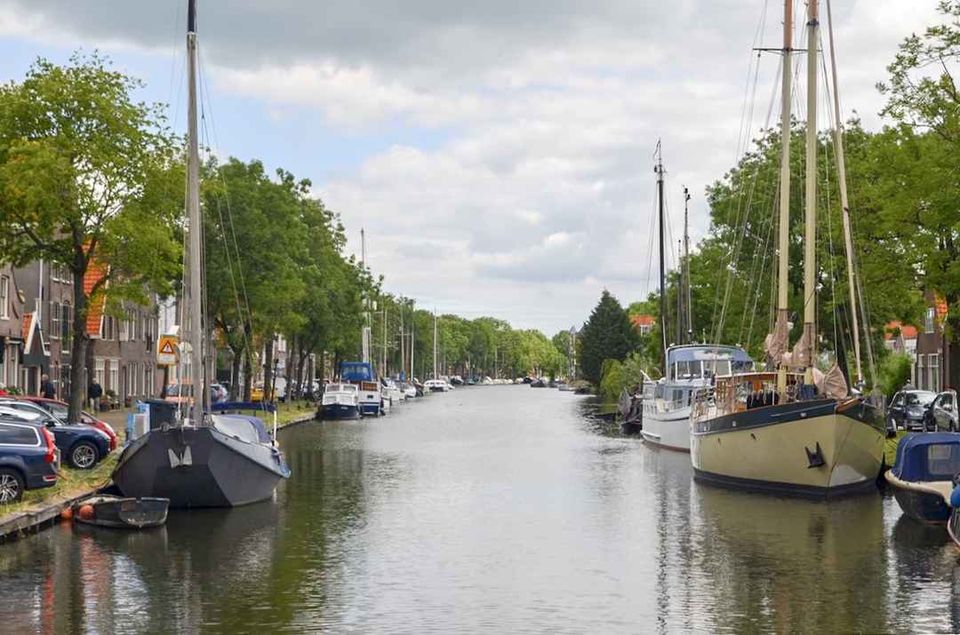 3.) Volendam
Volendam is another lovely harbour town well known for its old fishing boats. It is literally 10 minutes from Edam and 25 minutes from Amsterdam.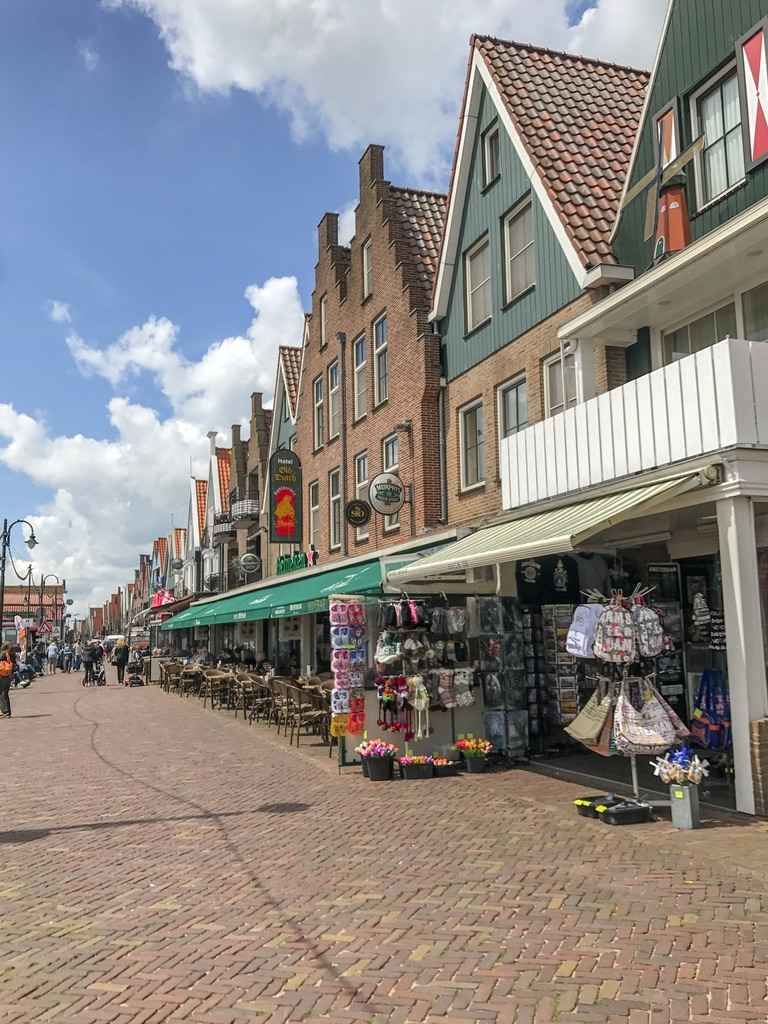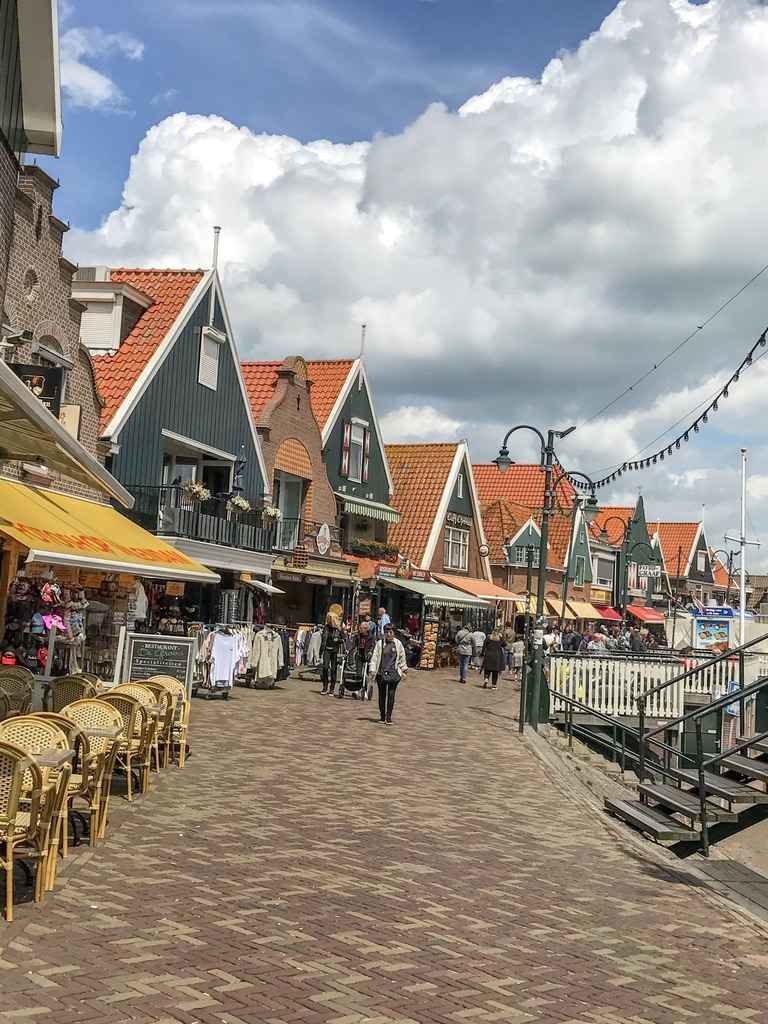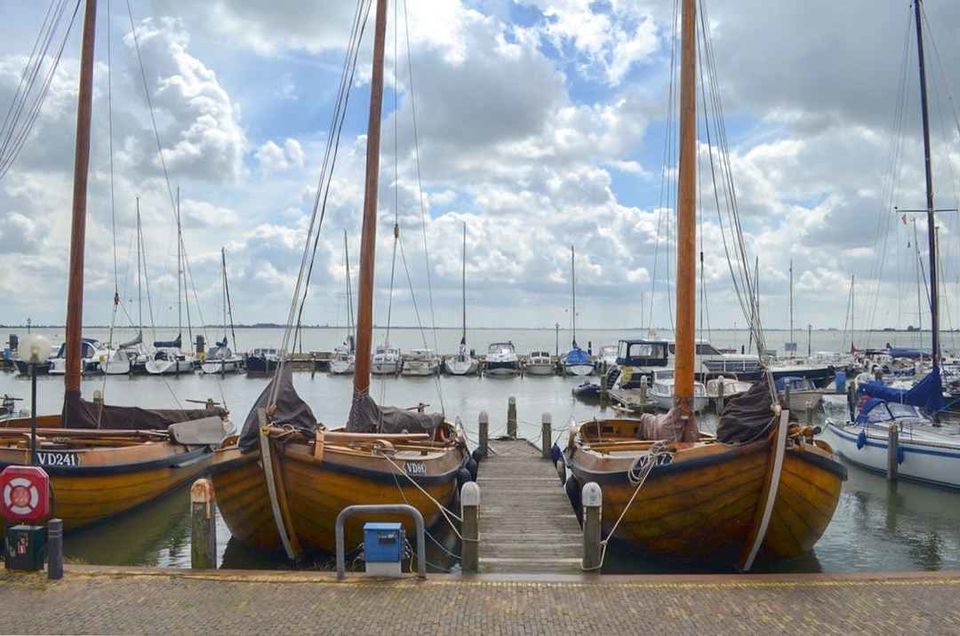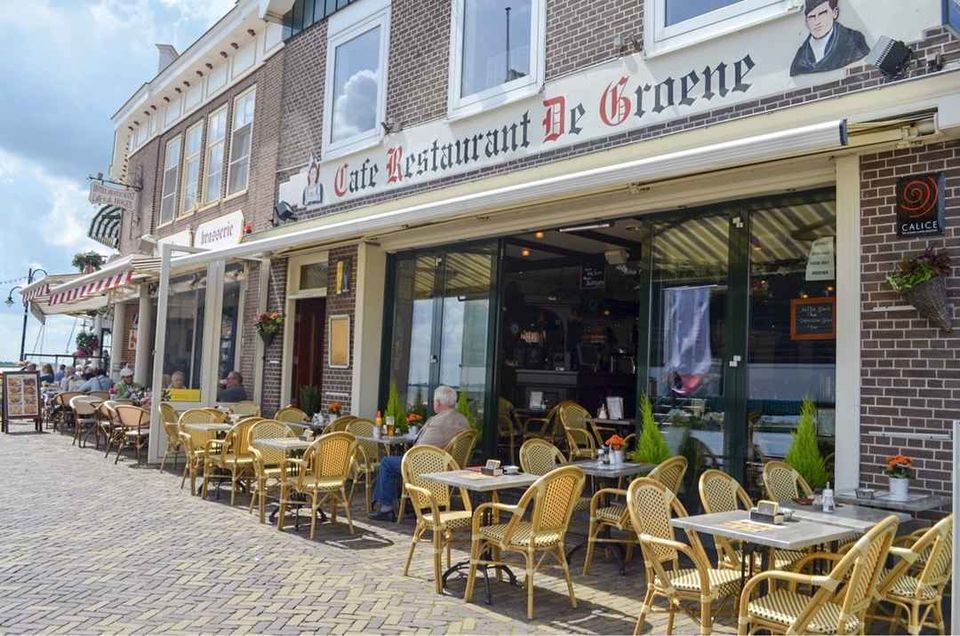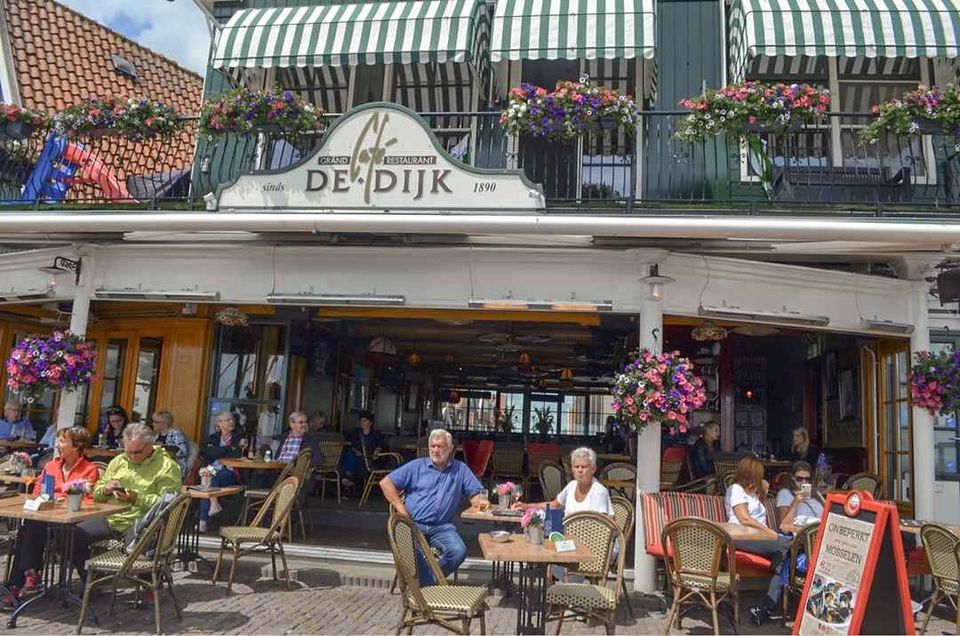 4.) Marken
If you have additional time on hand, then you can take a quick ferry or drive down to the island of Marken. It is yet another quintessential Dutch town which is a mix of Volendam and Zaandam. When in Marken, don't forget to visit the lovely "het Paard van Marken" or the Horse of Marken, the lighthouse. We were running short of time so skipped this one.
And that's how a day in Netherlands made us fall in love with its lovely small towns. Would you like to visit Netherlands? Comment below.
Also, you can create your own travel blog and share it with travellers all over the world. Start writing now!
Subscribe to Tripoto on YouTube for exciting travel videos.
Get travel inspiration from us daily! Save our number and send a WhatsApp message on 9599147110 to begin!
* All costs mentioned are as of June 2019