When I say Amsterdam, what's the first thing that strikes your head? Okay, let's cut to the second. Windmills. Just like every city has some mandatory places to tick off, though I don't completely advocate that culture, but when it comes to spending a small number of days at Amsterdam, one can't and shall not imagine it without rows of windmills waving incessantly to greet you and thank you for coming all the way to its beautiful city.
A favourite neighbour of Zaandam, a small city near Amsterdam, Zaanse Schans lies as an unmissable on the list of every soul who comes to see the vivid city of Amsterdam.
The river Zaan and its original function as sconce (schans in Dutch) against the Spanish troops during the Eighty Years' War of Dutch independence give the place its popular & sought after name – Zaanse Schans, but trust me the second half of the word is as paradoxical to its vibe as a jar full of bitter honey.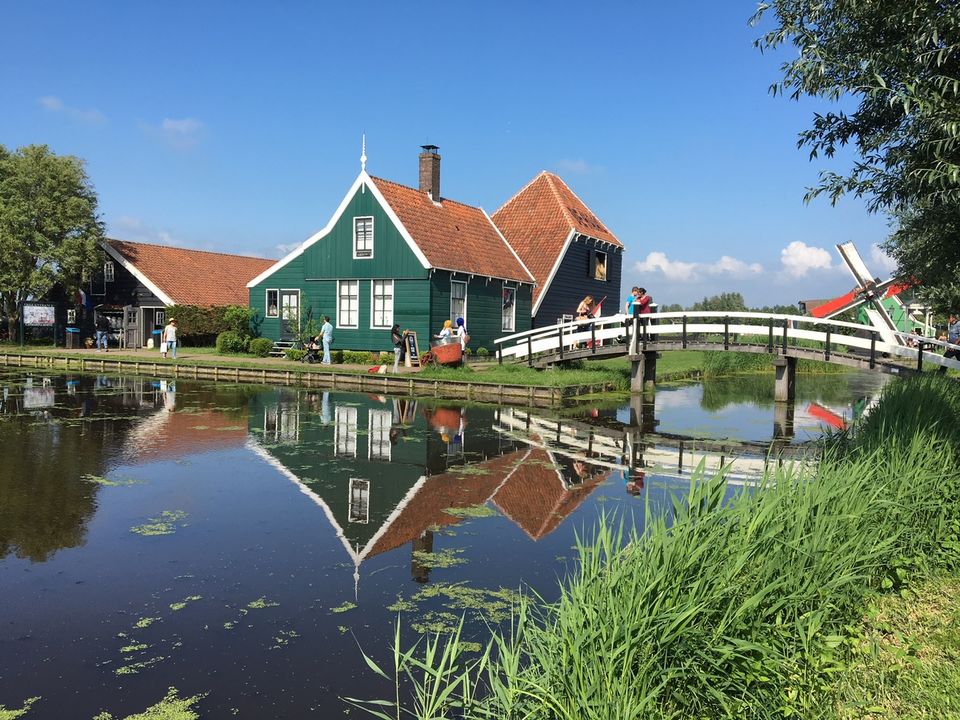 The entry to the place, the long river and moving windmills immediately took me to the opening scene of Imtiaz Ali's Jab Harry Met Sejal. I was brave enough to instantly block that out and have a relook at the sheer bliss of the outdoor garden spotted with birds reminding me of the scene from one of my favourite films 'Notebook' – 'I am a bird' :)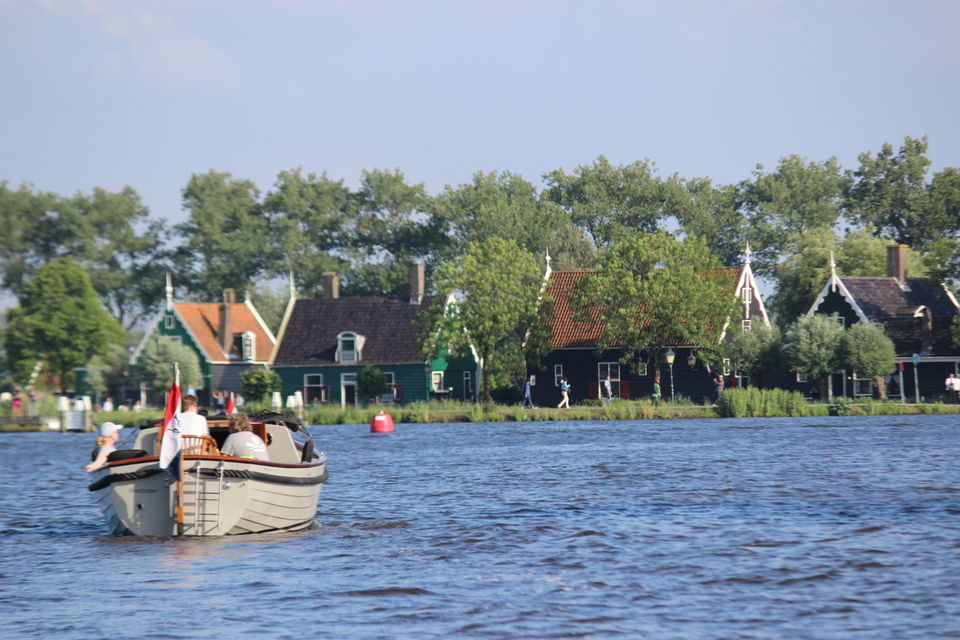 We soon got into a boat tour where the guide talked about the windmills punctuating the grassy carpets surrounding the river Zaan where the wind and water held in them the nostalgia of traditional houses turned workshops, the old-school stories of windmills and memoirs of an industrial past of Holland.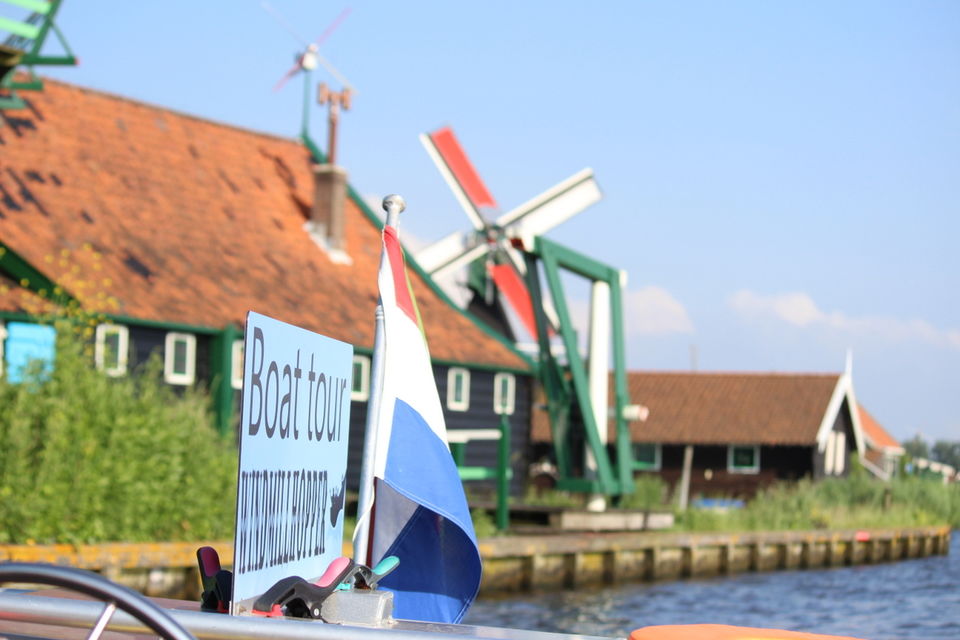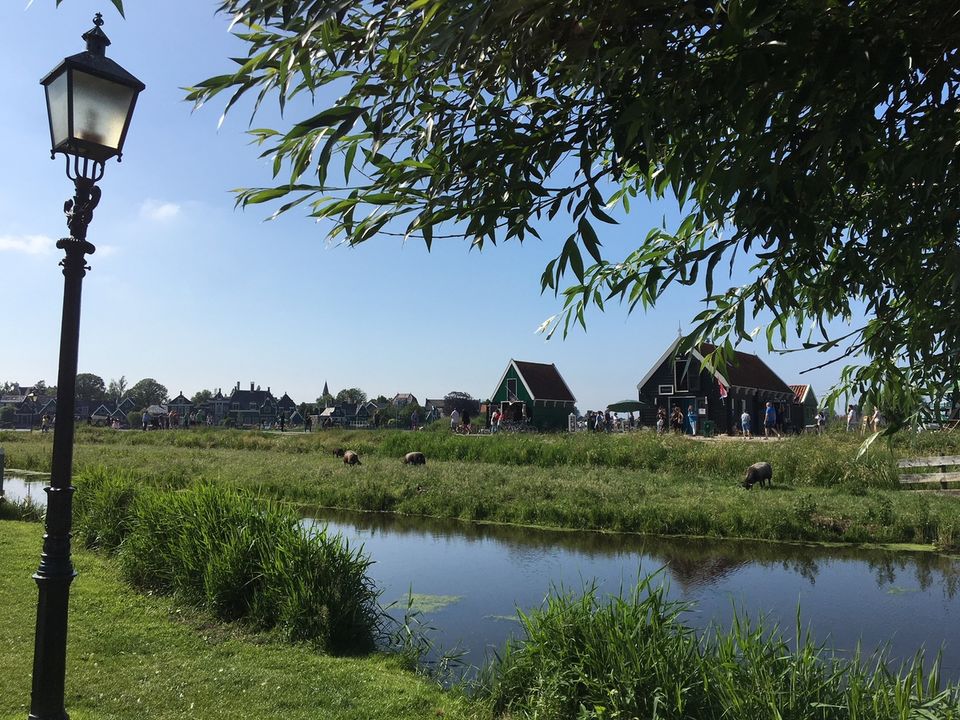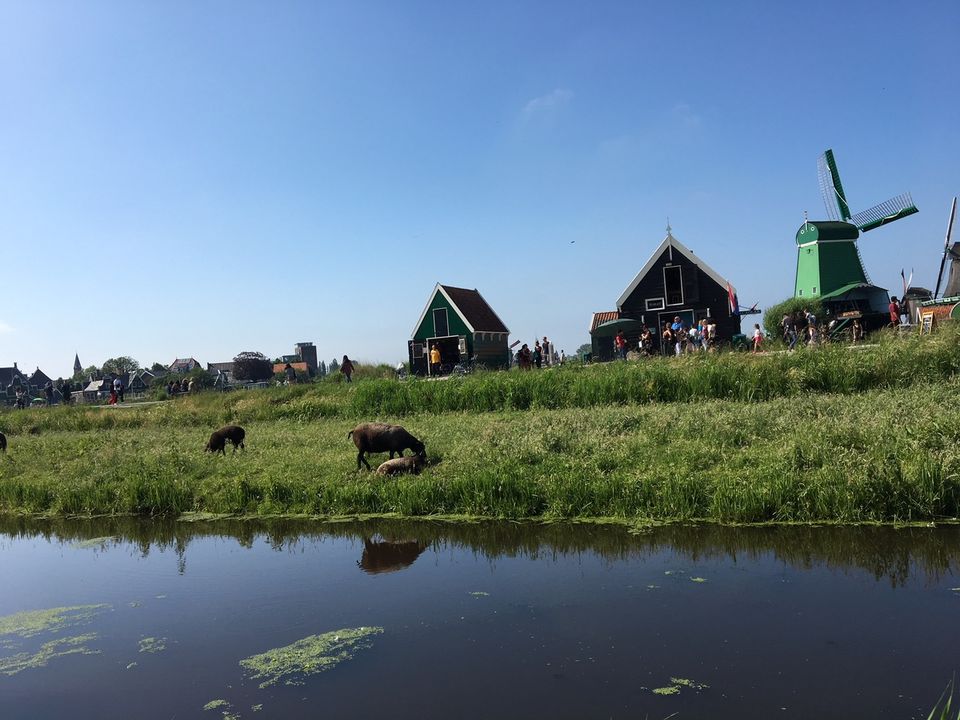 After hours of travelling (since we had started from Amstelveen) and not so many options to eat in his heaven, we were slightly hungry and there couldn't be a better thing to do than visit the Cheese factory.
Do you know what happens when two of the world's most exciting smells come together to pull you like a magnet? That's exactly what happened at the Catharina Hoeve Cheese Farm at Zaanse Schans. The smell of a vast variety of cheese (my favourite being Red pepper which came home with me) and the fresh-out-of-the-oven Dutch waffles, took care of both the raving appetite & our craving hearts.