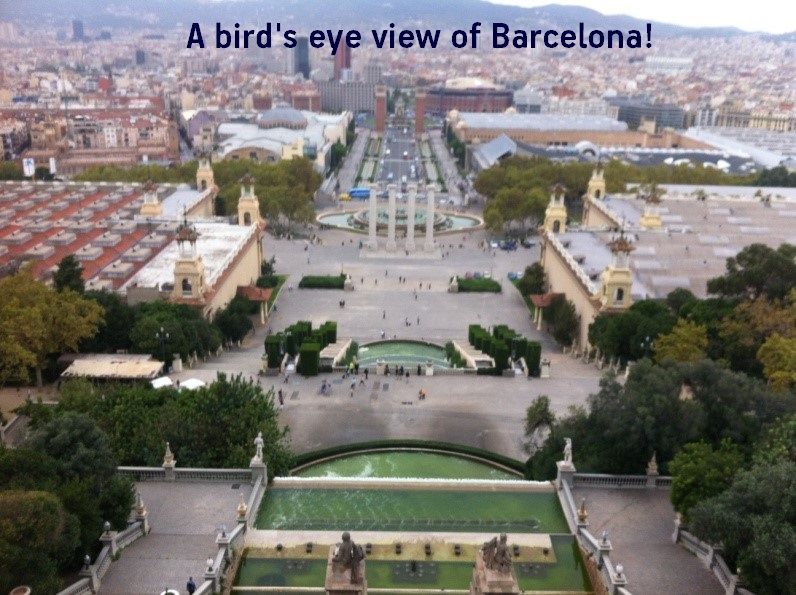 Ola Barcelona!! ...Didn't lookup much about it before landing! And it was just as well! The city blew me away with its attitude, vibrancy, hustled-bustled yet languid pace, warmth and it's SPIRIT:)!
And so just for the record :), Gaudi and the Tapas are so overrated, Paella and the Famila Sangrada are sooo ordinary, MNAC (go figure!;) is sooo not musuemish and the city is sooo not the typical medieval European!
On the contrary, the Sangria is sooo underrated, everything they say about La Ramblas is sooo true, Camp Nou was so MESSImerising, the Port Olimpic beachfront is the best that there is, the weather was bloody awesome and let me not even get started on the Spanish men.....they are soooo HOT! Am sad to leave but I will come back to settle down!
Now onwards to Madrid!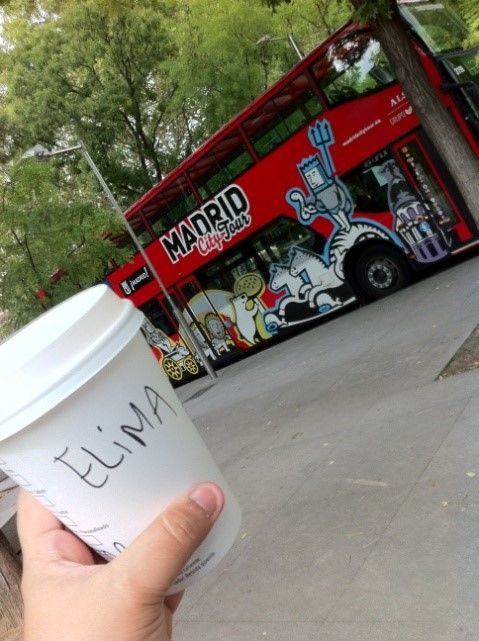 After the unexpected and uneuropean Barcelona, Madrid restored order as a European city that one expects to be! Quaint cafés at every nook, historical buildings at every corner; wide spacious plazas with fountains (uh...um..that still work:), sprawling parks painted in autumn colours, shopping arcades stocked with the fall collections! Madrid was indeed royal and....real!! And also...FCB does a better job in packaging itself than RMCF!!!
We walked and café'd, walked and bar'd, walked and tapas'd, walked and shot:):) and walked and awed!! To sum it up....Prado Museum had an impressive art and historical collection but I will always remember my stroll in the Parque!:)
This is Elima (name courtesy Starbucks Barista) walking away from Madrid and cruising in to Amsterdam! See u soon!!
PS: No mention of good looking people:) and gourmet cuisine is purely intentional and not accidental!::):)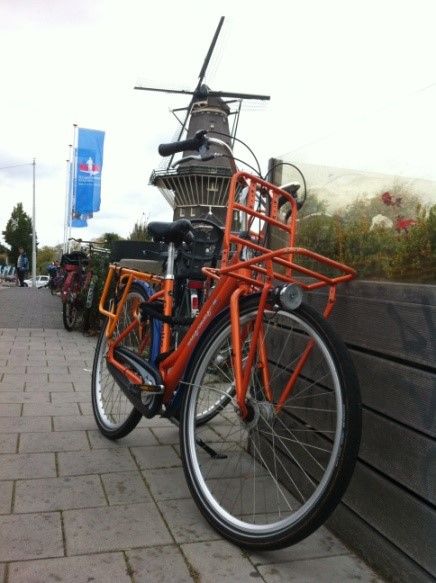 So after the sombre, classy virtuesness of Madrid it was time to go crazy in Amsterdam! Centraal, Dam Square, Ann Frank Haus, Canal Cruises, Manneken Fries, Struple Waffles, Heineken, Steaks, Gelatos....and then topped it off at the coffeeshops! But we got a bit delayed because of the red lights in between....Uff!!:):)
I love to see art and Rembrandt and Van Gogh Museums were like a candy store! Roaming the museums, my legs gave way but the dil kept on manging more!
Most of the tick marks had happened but I couldn't leave the city without seeing a windmill...and so we went in search of one! The whole experience of exploring and the glee on finding one was priceless! Also it was the day of the TCS Marathon where some of my friends were running...so that whole atmosphere of people running, we watching them with wine under a windmill will be an everlasting memory!
One of the days we were in a park having some sandwiches and watching the world go by...:) there was some music and I just got up and grooved and swayed under some dazzling sunshine...I hv not felt so carefree and alive in a long time!! :):)
I WAS Amsterdam...and now am Eurailing through Brussels and Luxembourg! See you on the other side!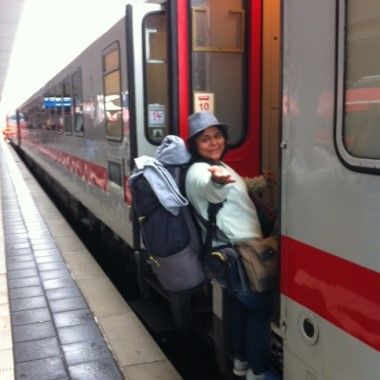 That bugger Raj rode into Simran's heart (and mine as well:):) in a Eurail! And from then on many of us nurtured the dream of 'Europe in Eurail'...so clichéd:):)! Well....I just lived that dream...and the rail ride is soooo not clichéd!! Boarded this wonderful ride in Amsterdam and crossed Belgium and Luxembourg over 2 days!
The journey was through cute little villages, with rolling green pastures and lazy (uh...so lazy) black and white cows grazing with cuter houses and cathedrals....u get the picture right!!:):) Ting..ting ting ting ting ting teeeng ting ting.... tenganing...tenganing...(Uhh...for the uninitiated, this is the DDLJ tune!:):)
I imagined Brussels to be a rich city...u know, b'coz of the diamond trade and all! But it is ordinary as ordinary can be!! Except, of course for the Belgian chocolates and waffles! Oh my god....the waffles...plain, with powdered sugar, with powdered sugar AND chocolate, with powdered sugar, chocolate AND strawberry...melting in your mouth...in this freaklingly awesome weather....with hot kaffee! C'mon!....And the waiter who served them in that one restaurant....Uff that's a whole different story!! :):)
Luxembourg is soooo pretty....period! But the city started and ended before I could say Indiana Jones! The city was showing off its autumn colours at the Grund and the Bock! A must see, if u r passing through! And it seemed richer and snootier than Brussels!!
And now it's time again for the Eurail....to get to Germany along the River Rhine, in a obscure village called Bacharach, bang in the middle of wine country....my last stop!