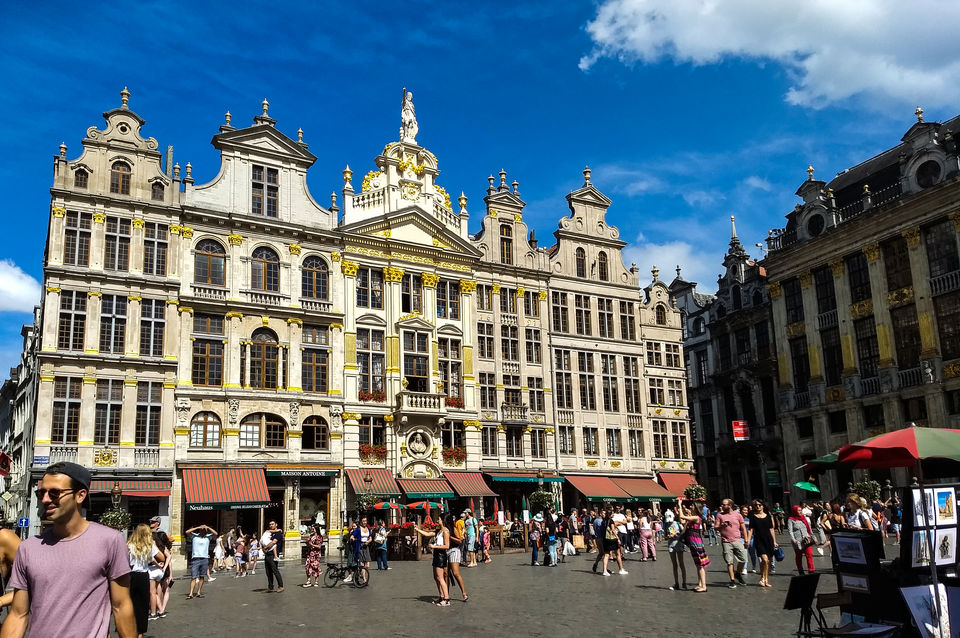 Next fascinating experience from our European Odyssey is of Brussels, Belgium. Hope you all will like our new blog.
After having breakfast in Paris our tour operator took us to Brussels, Belgium by bus and it was a long journey. Since we woke up early that day I even dozed off on my husband's shoulder.
We made a quick stop at midway and then reached Brussels.
As we walked towards central square the savory smell of mouth-watering Belgian waffles could be felt everywhere. In the historic heart of Brussels stands tall La Grand Place which is part of most beautiful architecture ensemble of Brussels. La Grand Place is the remarkable and most photographed place in Brussels.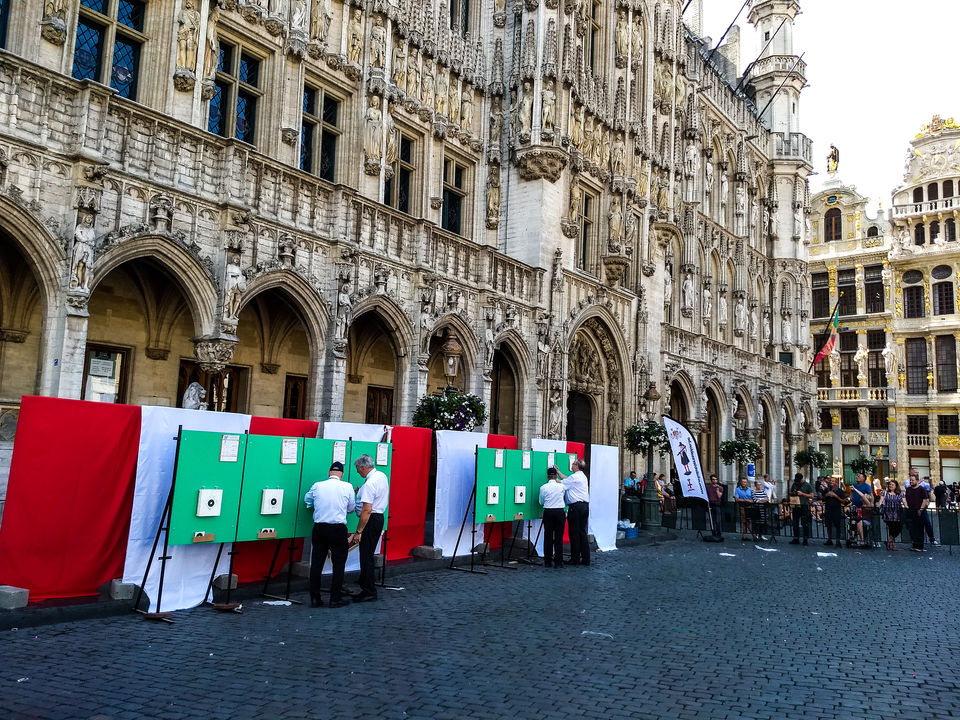 The central square is made up by numerous awe-inspiring guild houses whose grandeur architecture will leave you speechless.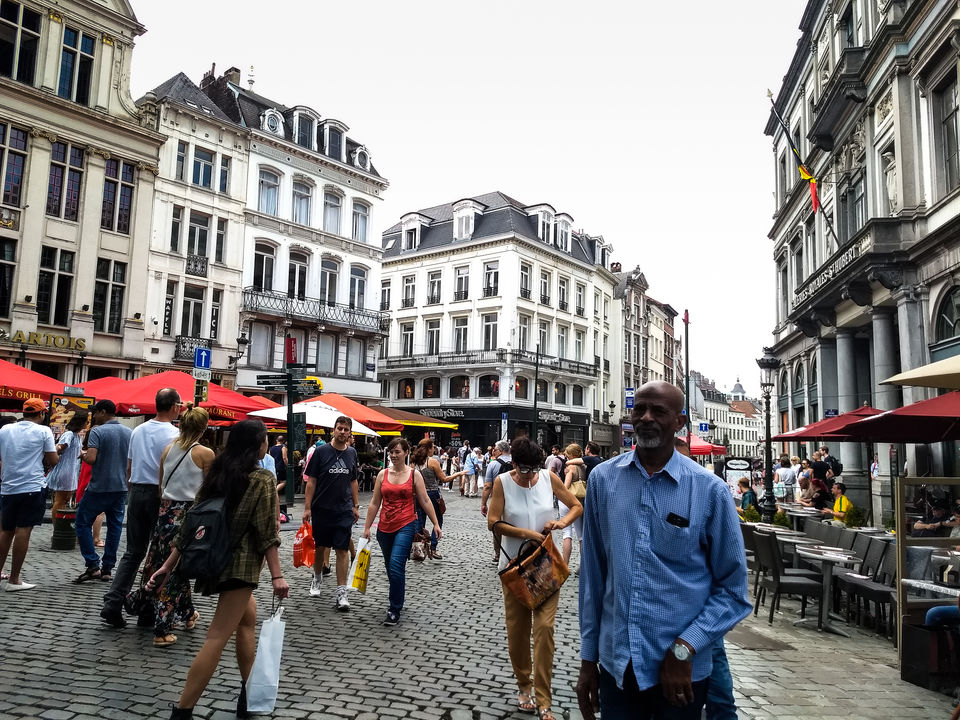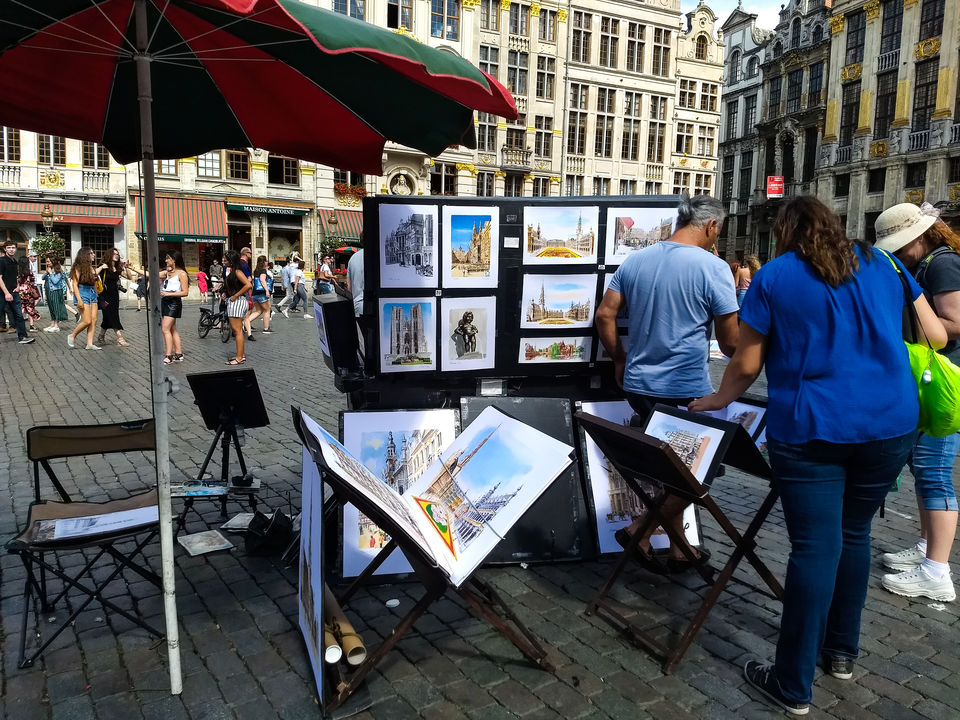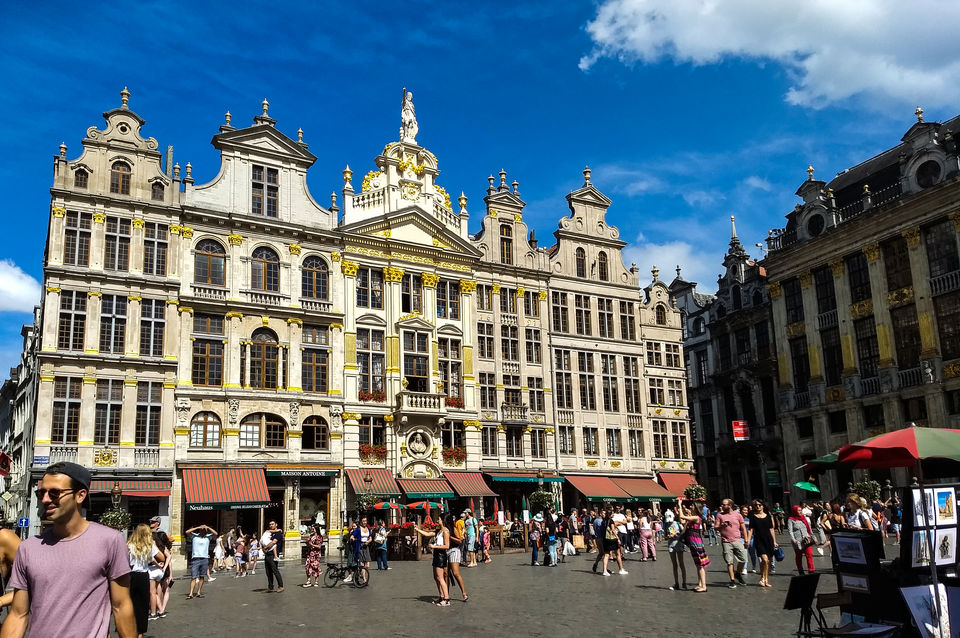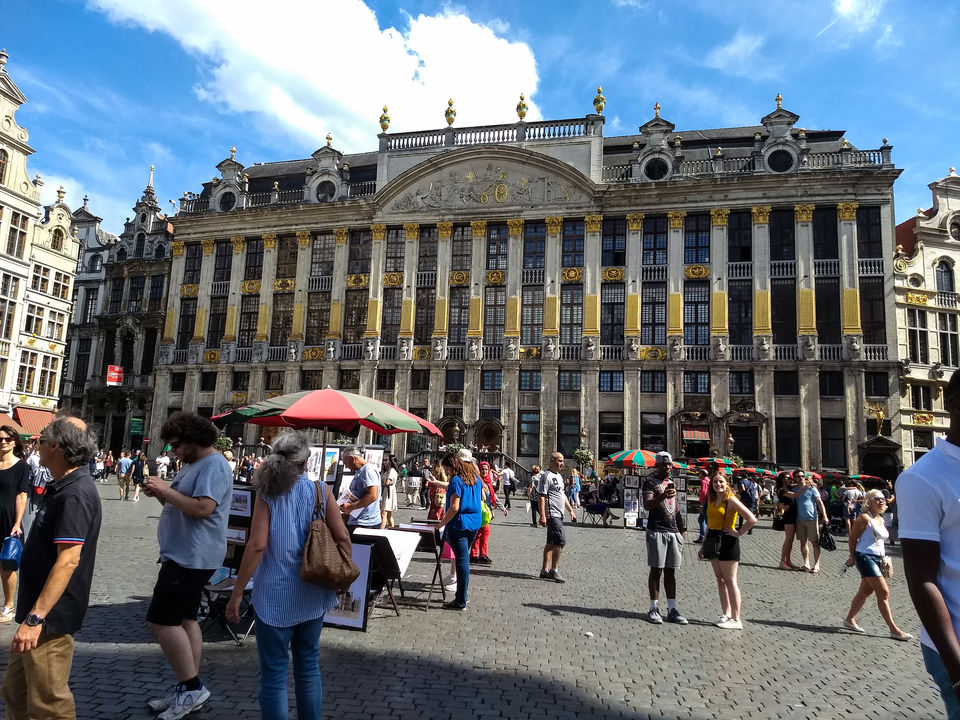 As we strolled around the square clicking pictures our stomachs started demanding. My husband and I again googled nearest Indian restaurant and this time stumbled upon "La Maharani". Taste was average for the price we paid.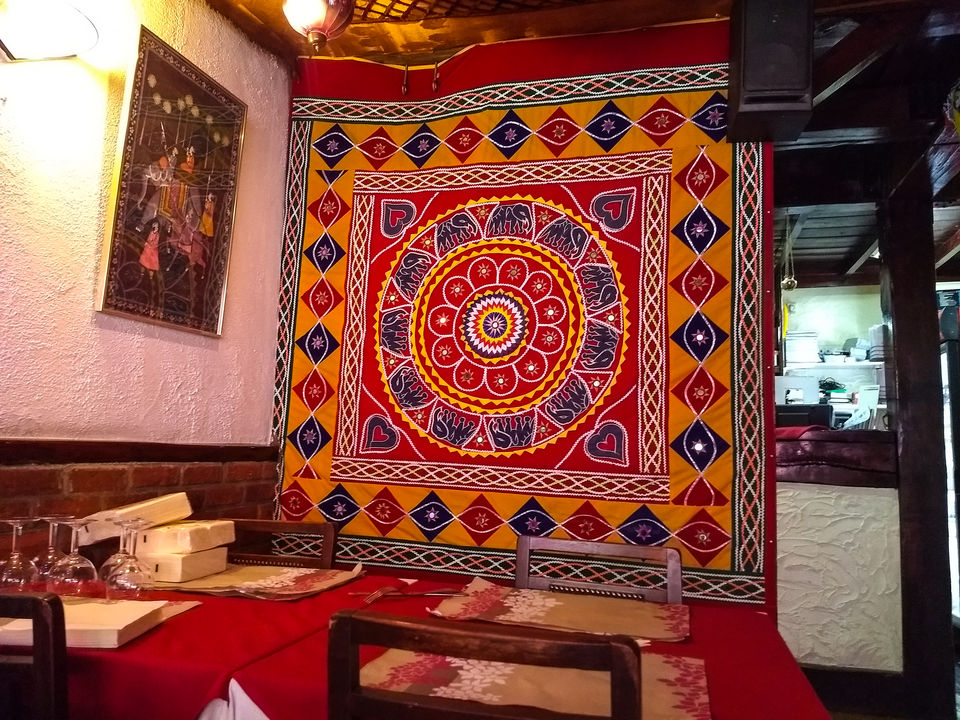 And yess now it's time for waffles. Like a small kid I was racing around too excited to have Belgian waffle that too in Belgium.. I was constantly pestering my husband to get me one and then we enjoyed the best waffle. So if you also have that insatiable sweet tooth, waffles are not to be missed in Brussels.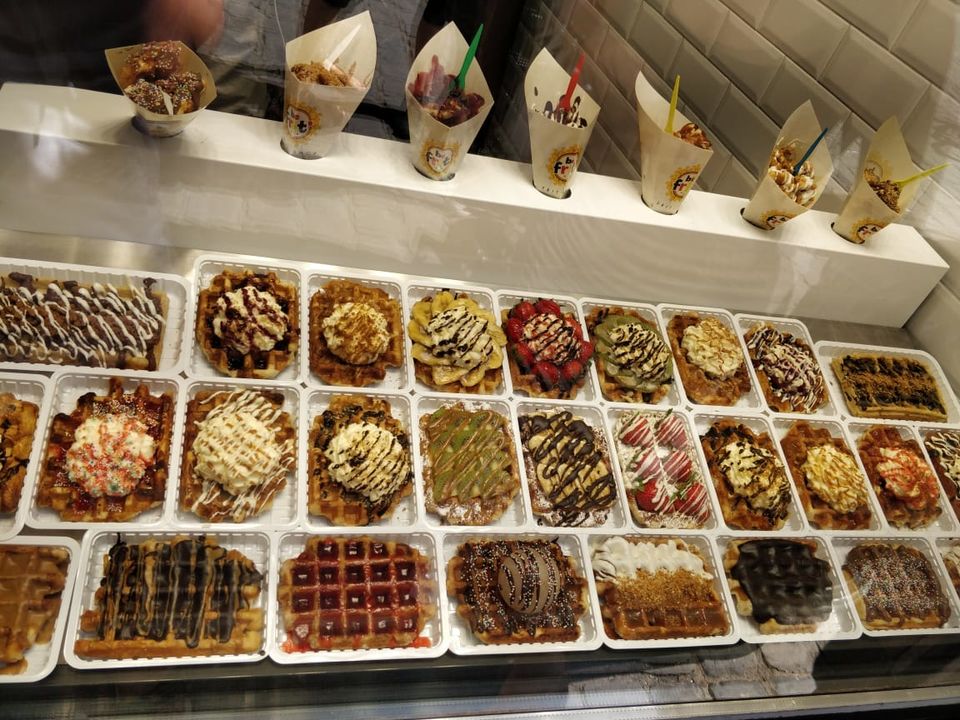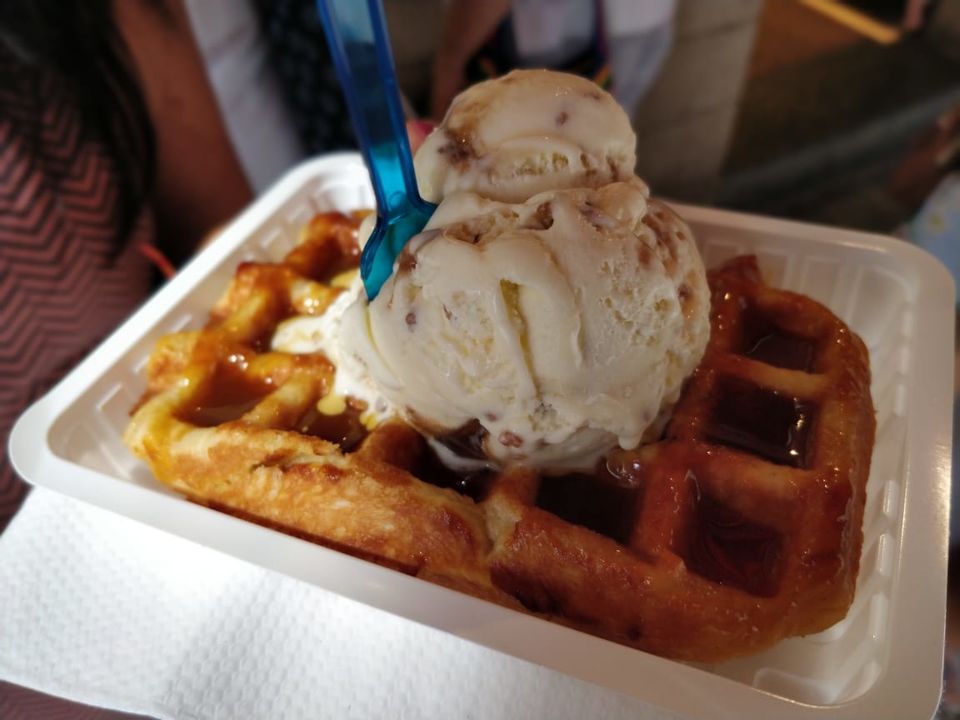 There are some souvenir shops if you'd like to shop around. Also there's another overrated landmark near central square, The manneken pis. It's an effigy depicting a boy urinating in fountain's basin. You can click a touristy pic there.
We walked around aimlessly for a while and then headed towards Atomium. It is another historic icon of Brussels which portrays nine gigantic spheres representing an iron crystal magnified 165 billion times. If you are not into science this can be skipped.
After Atomium and panoramic city tour we proceeded towards our next destination Amsterdam, Netherlands.