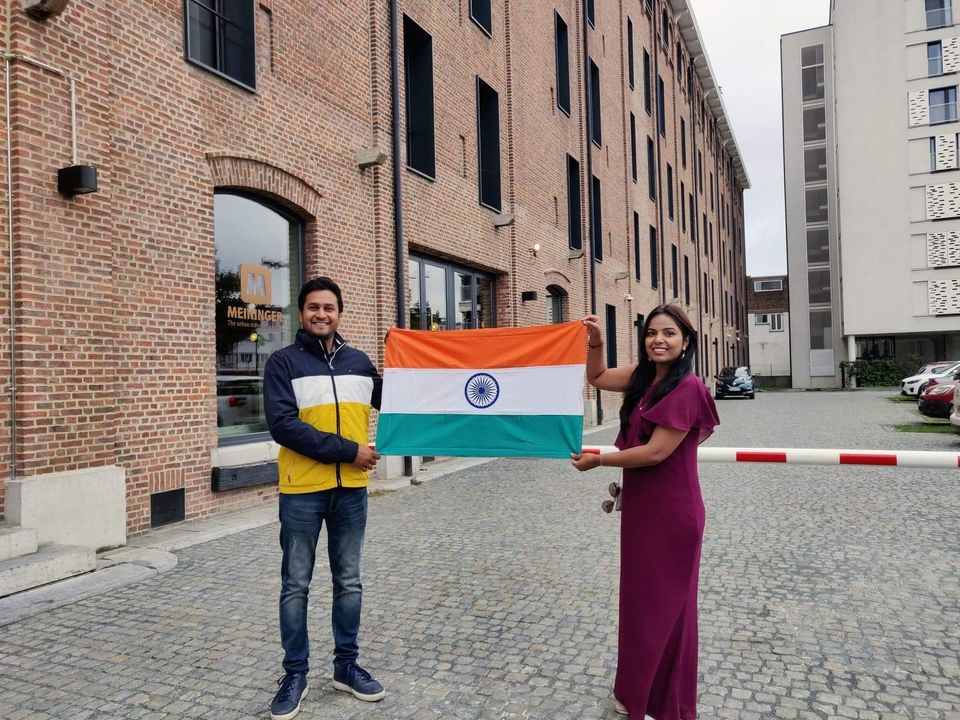 Actually its all started on 03.07.19, when i boarded from Ahmedabad to Pau, France. Pau, where my wife (Shweta) is already engaged in a project in Pau university. I stayed there with her around 3 weeks and then we started our dream tour from PAU, France. On 26.07.19, we took a bus from PAU to Toulouse, and again overnight bus from Toulouse to Barcelona. Indeed, its not a good start with overnight bus for a long trip, but we were in full of energy , and we know, we can manage. And bus (FLIX BUS) was also very comfortable.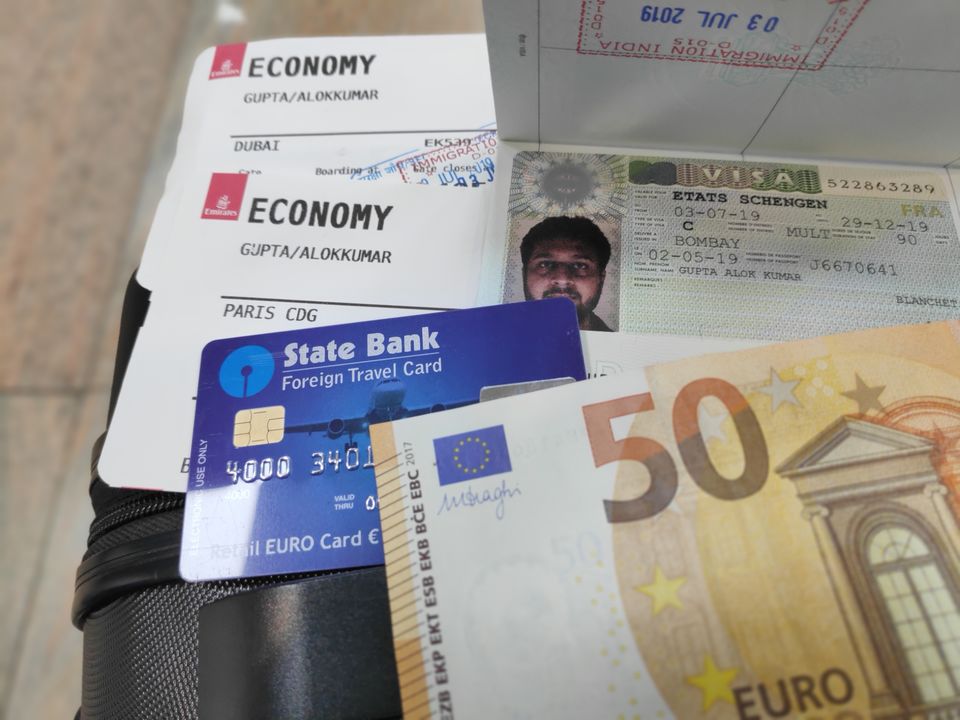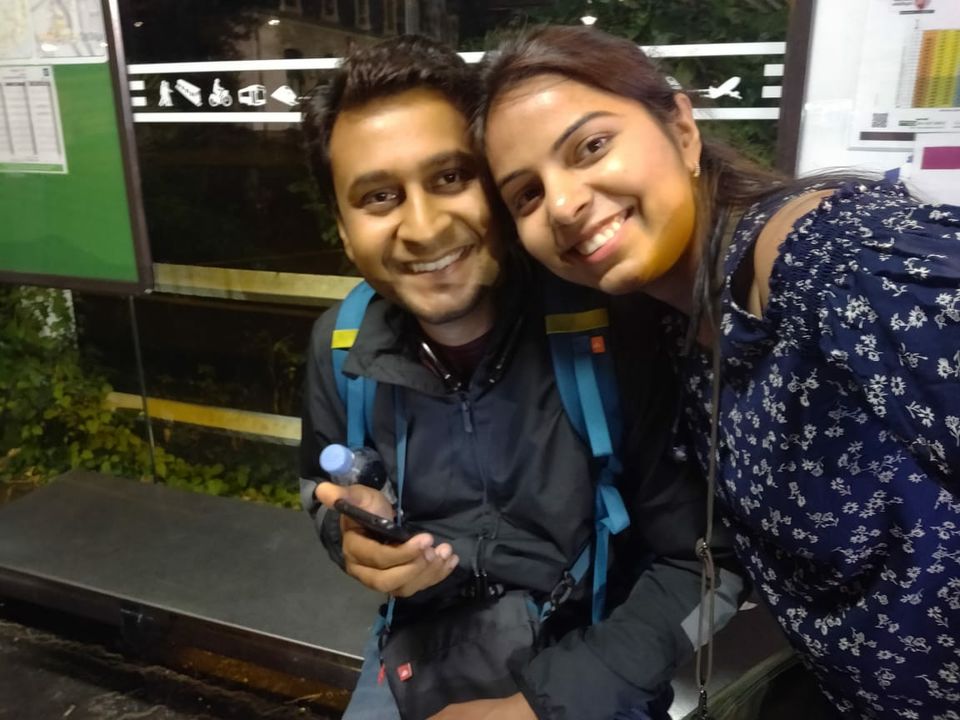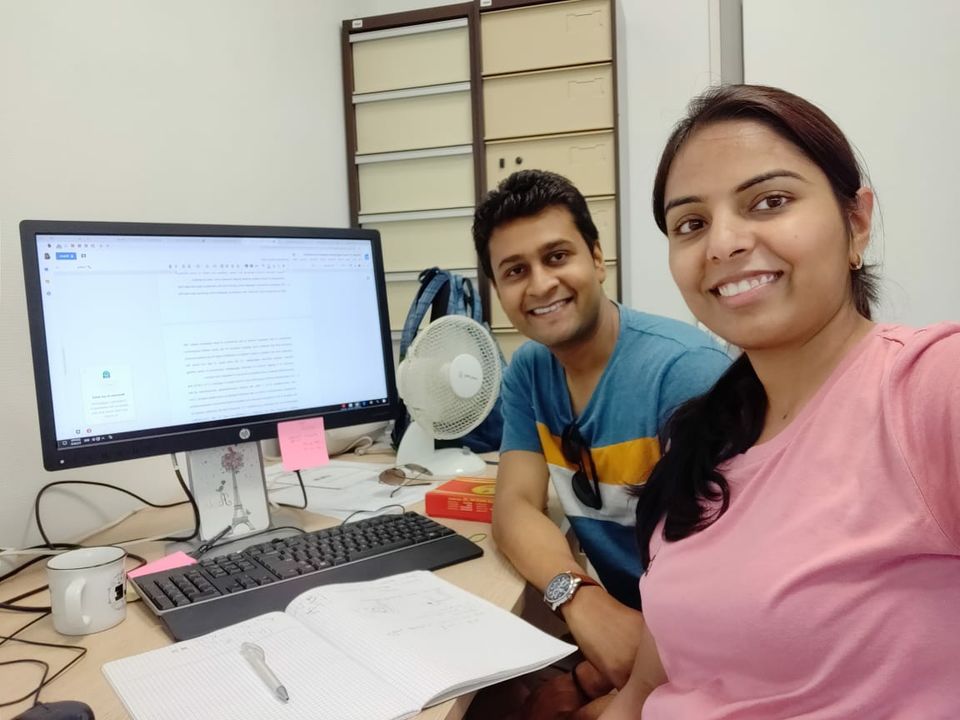 Good morning Barcelona at 7:00 am. We went to hotel, checked in , drooped our luggage, after got fresh we left for site visit. We went to La Sagrada Familia, designed by Gaudi (1852-1926), its still unfinished and expected to complete in 2026 on his 100th death anniversary. Then we went on La Rambla Walk, too much crowded, but still you can find many different artist on this street. In evening we reached at Magic fountain of Montjuic, its beautiful.
Next day 28.07, we moved for Costa Brava, very famous beach location in Spain. Took a train from Barcelona to Blanes (last stop), you can stop before that station also. We reached around 1:00 PM. Bad luck, its Saturday and deep sea diving is closed after lunch and its closed on Sunday also. So, we just took an umbrella on rent, and spent our day on beach. In evening we explored center of city random street till late night.
29.07.19, After checked out and put our luggage in luggage room, in morning we went to see Opera house on La Rambla Steert, Casa Batllo, Gothic quarter. At last Bunkers del Carmel , a beautiful top view of Barcelona from here. We have already booked a bus from bracelona (11:00 PM) to Madrid.
Madrid
Reached Madrid at 8:00 am. We were there for 2 days and visited Plaza mayor, Pureta del Sol, Cathedral de la Almudena, Royal Palace of Madrid and local street in late night. Next day on 31.07 at 08:30 PM we boarded from Madrid to Rome.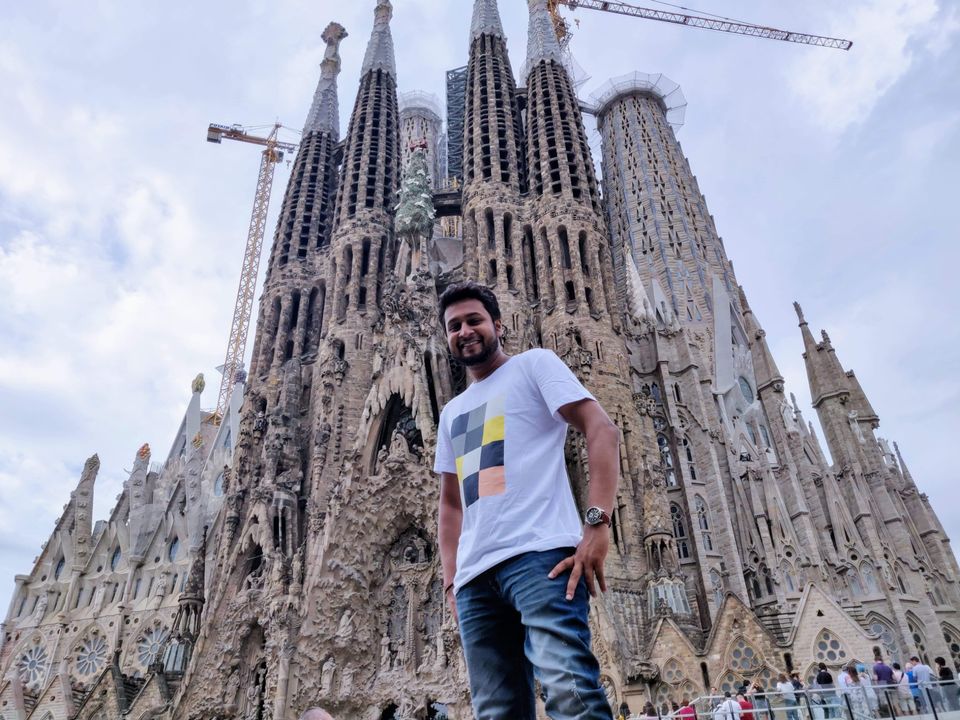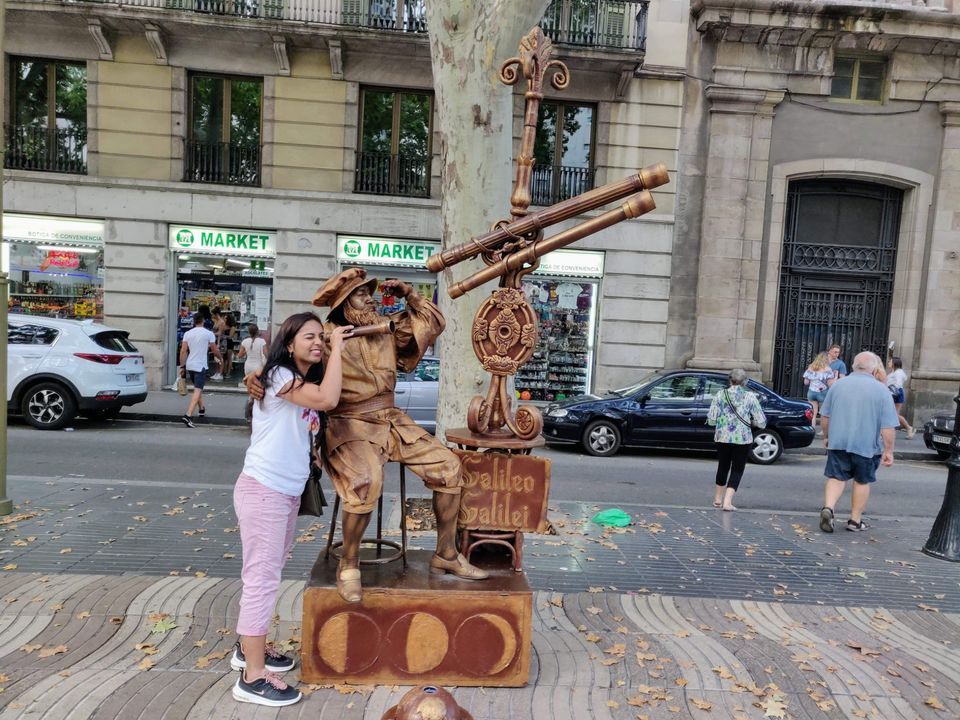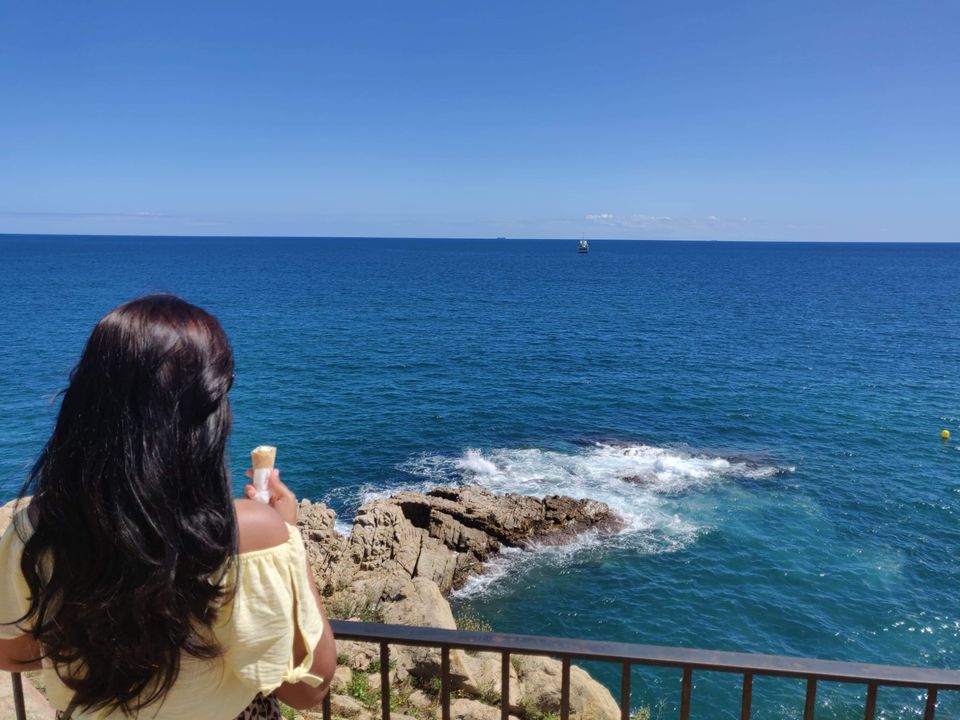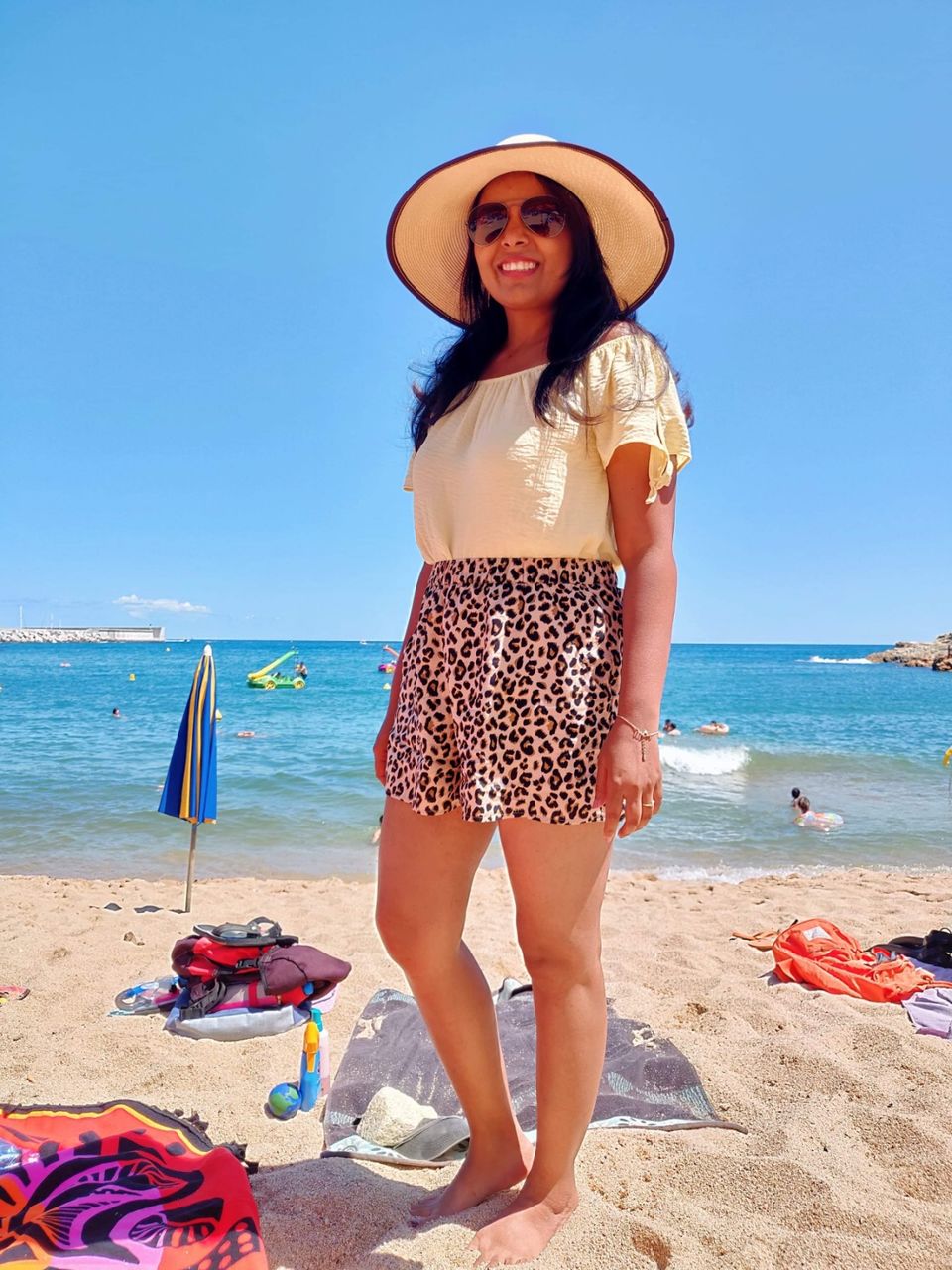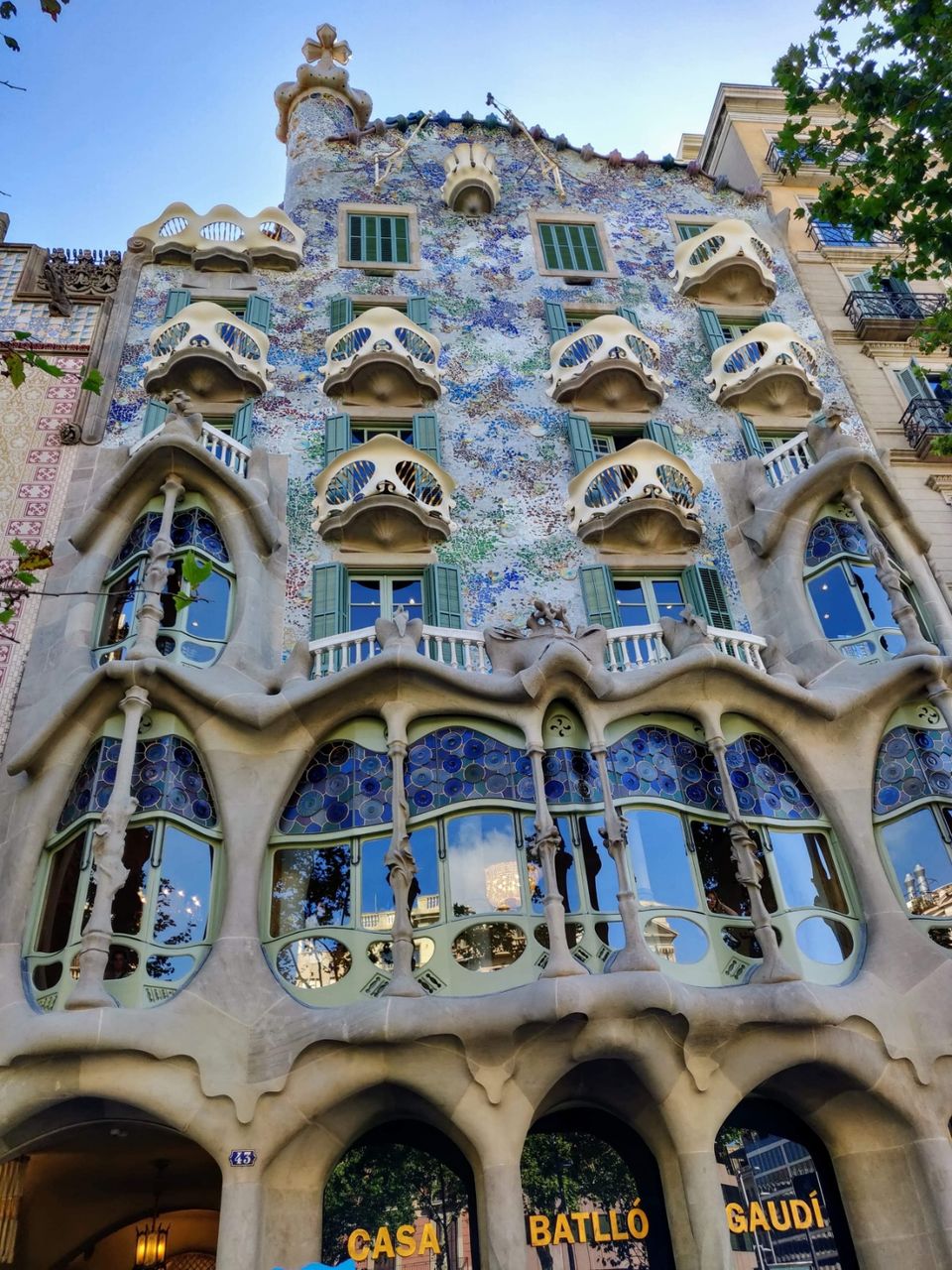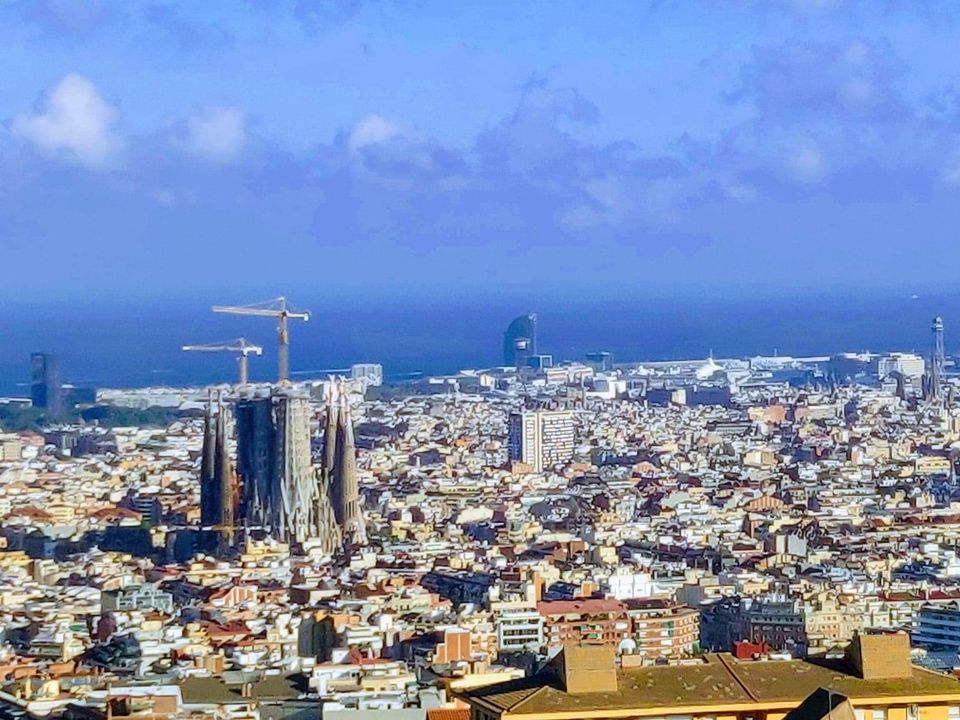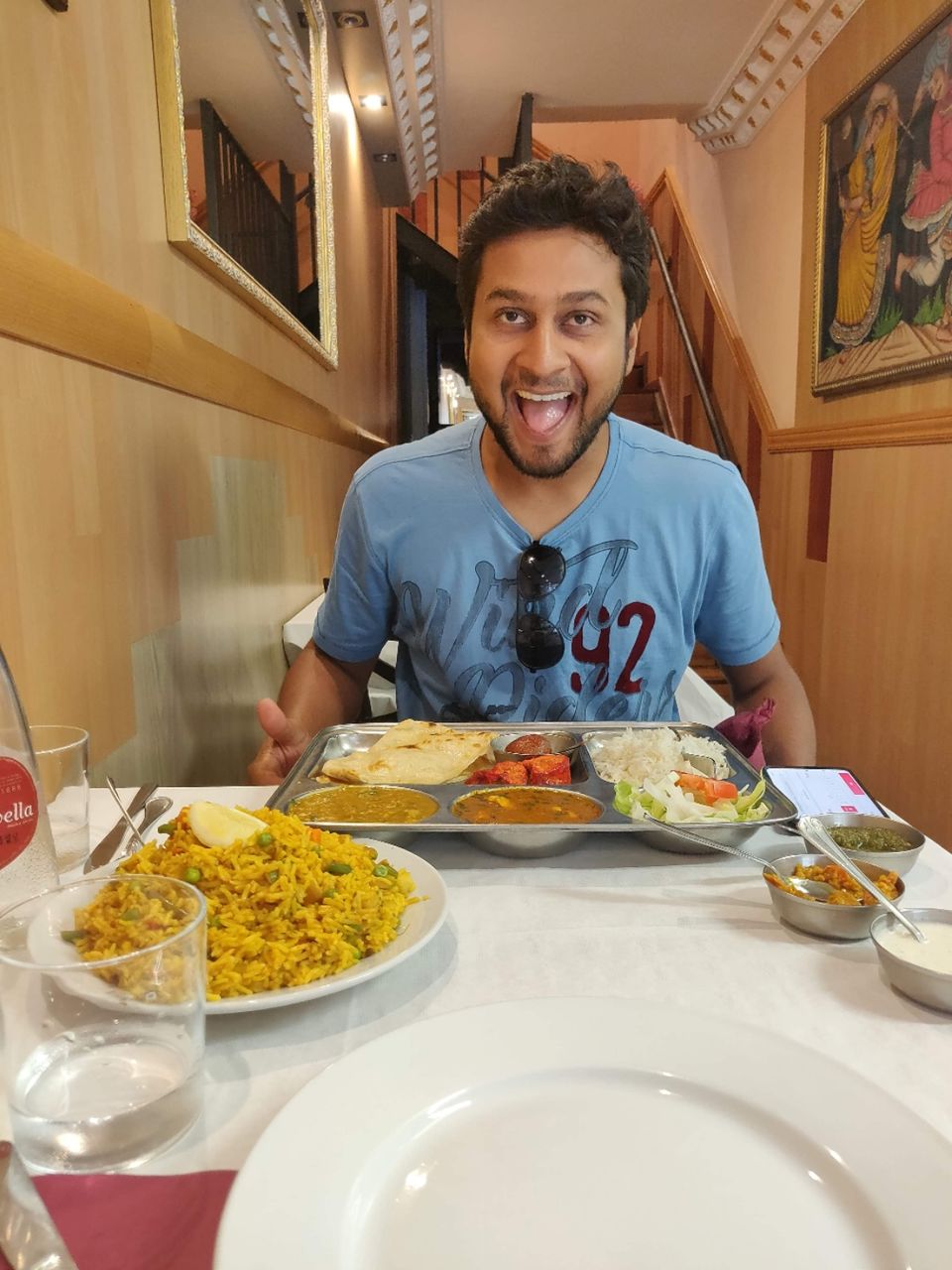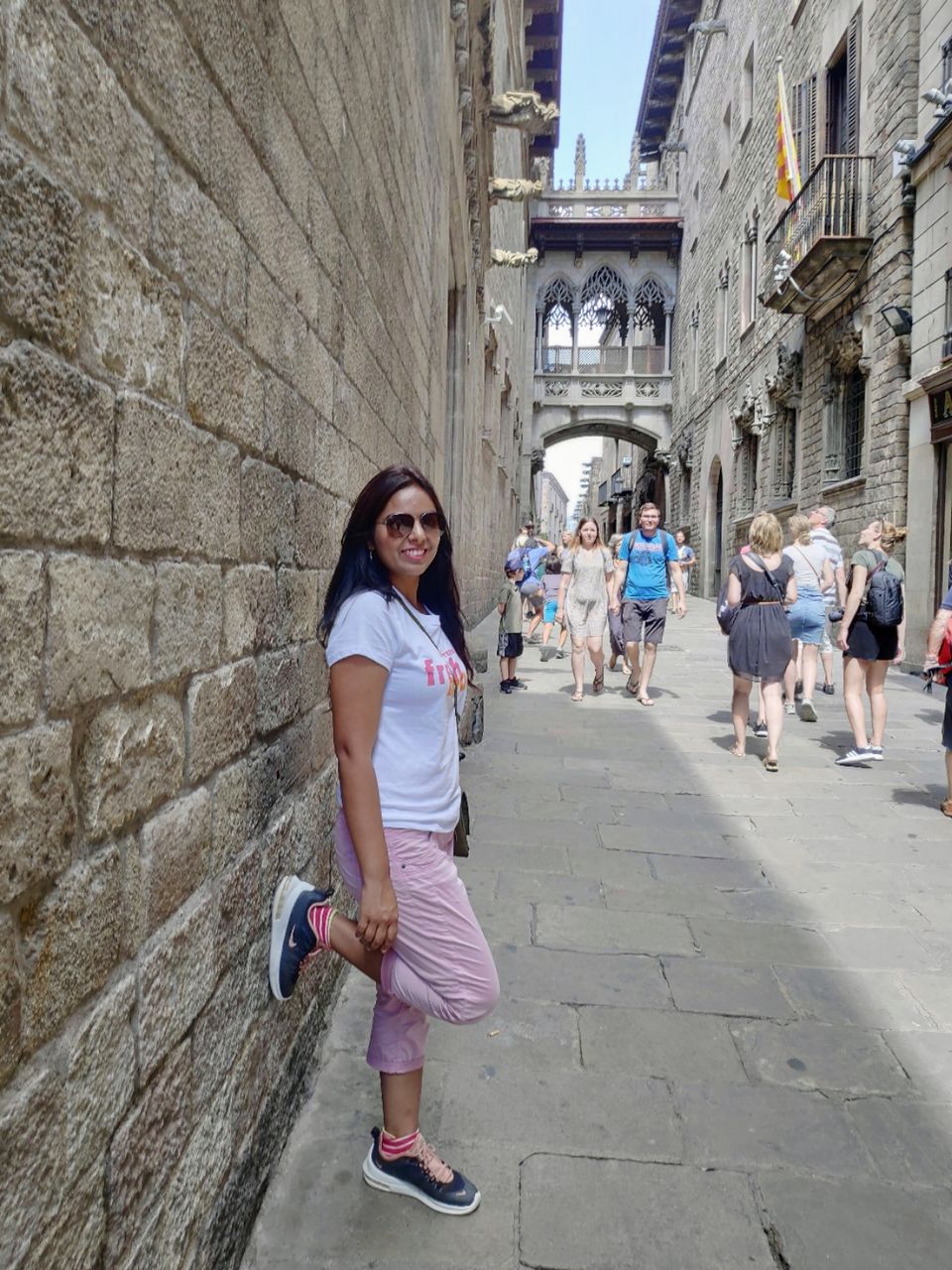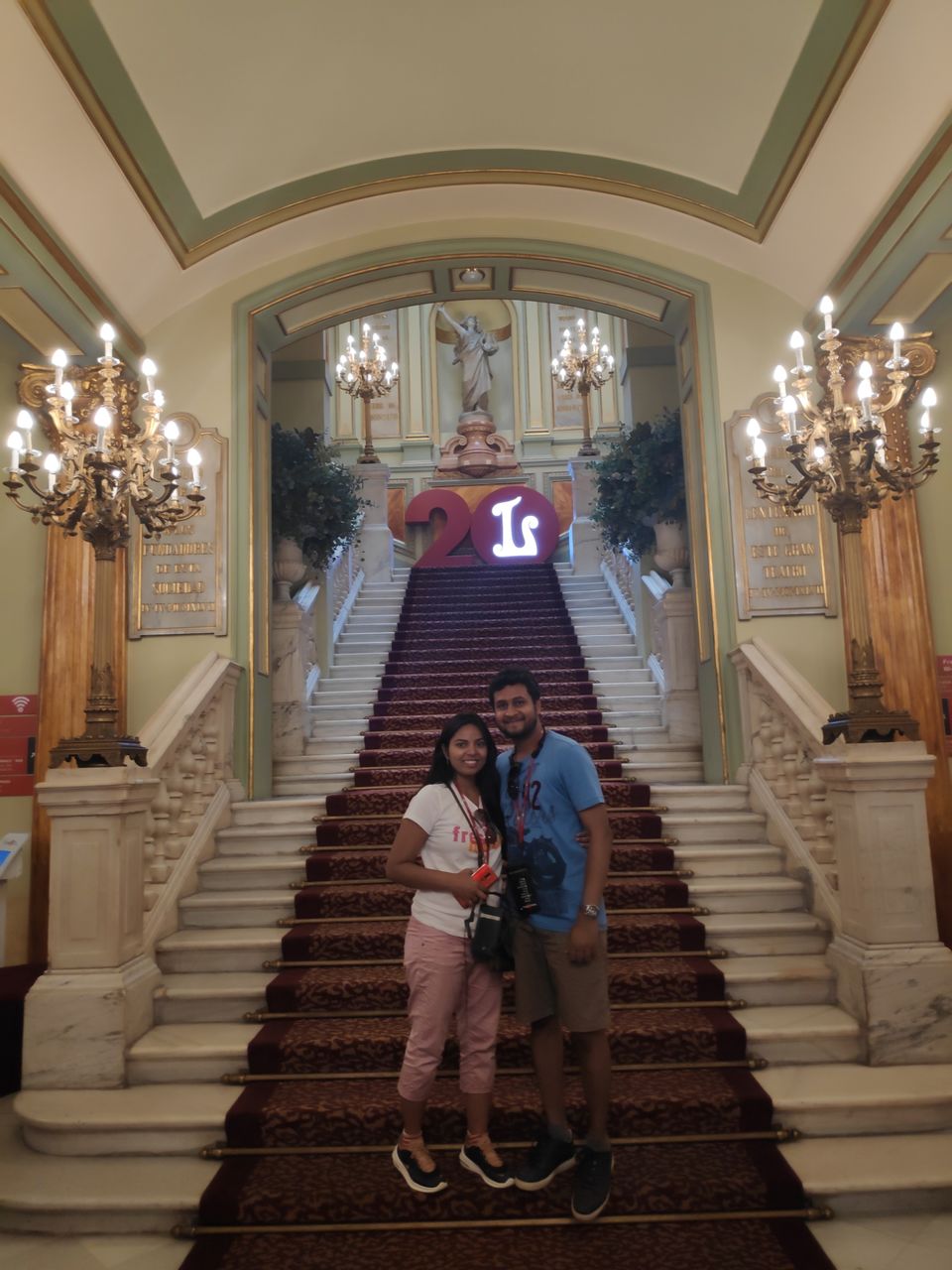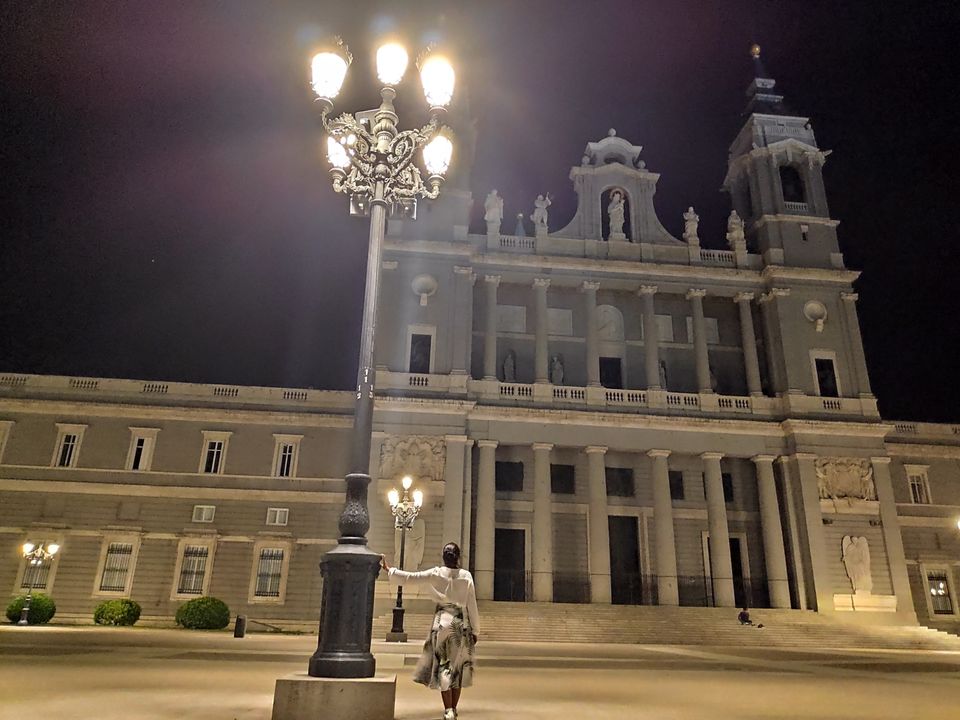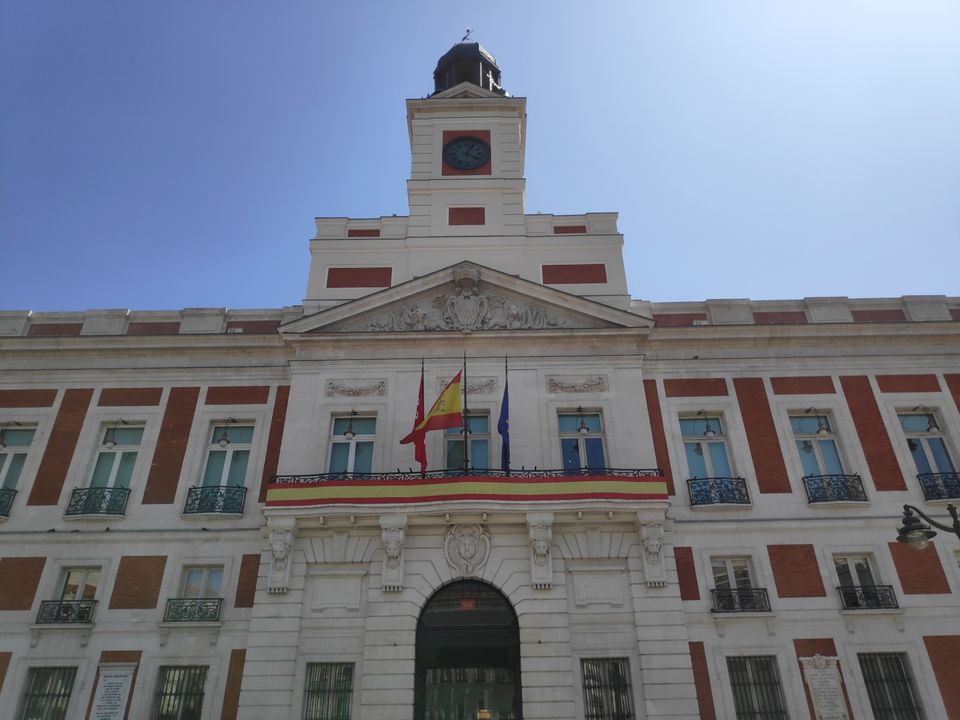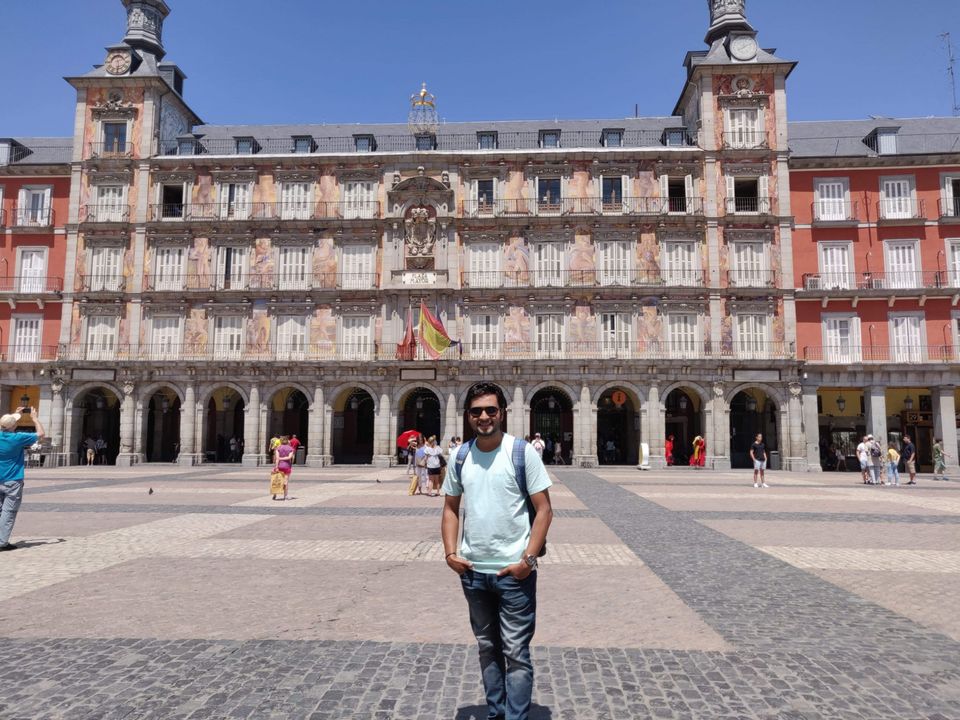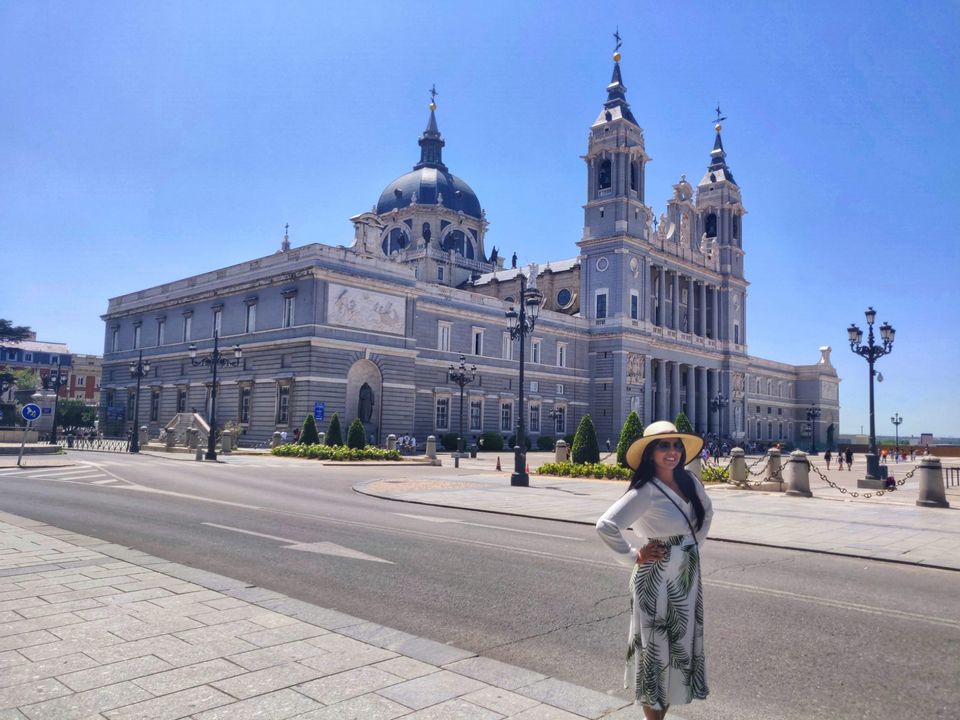 We landed in Rome and reached to Roma termini (Central train station of Rome) by airport terminal bus (6 euro per person) at 11:30 PM. 1st impression, we know the bus no., but we don't have ticket and in late night we were confused how to get bus ticket, because in Italy you will not get ticket in bus directly. We went to specific bus and talked to driver and he polity understood us and as a favor he agreed to drop us our destination without any charge. Finally we checked in around 1:30 am. Suddenly we found, Shweta's trolley bag code was changed,didn't know how, after half an hour of struggle, she finally got the code.
After a good sleep, next day morning we were ready to explore Rome. 1st we went to one of the 7 wonders an ancient gladiator arena Colosseum, Roamn Forum, Palatine hill. Tickets are available for only colosseum and for all three locations, as per your choice. All three locations are near by. Our next monument was Altar of the father land, after that a historic roman church Pantheon (large granite columns & huge door at entrance), then Trevi Fountain (main center for food near by), on the way to return to hotel we saw few young artist performance with saxophone, guitar , violin and they were amazing.
Next day we went to St. Peter's Basilica (better to reach there as early in morning), even we visited in night also, as our hotel is in vatican city and walking distance from basilica. After that one of the largest museum Vatican museum, masterpieces of renaissance art ... Just wow feeling. Then we went to Spanish step, and explored streets and markets. Don't forget to try Italian Gelato (icecream).
Next day on 03.08.19, we have ITALO train to Flornace city of Italian fashion. ITALO (private owned) is faster than trainitallia (state owned). We reached and checked in, oh what a room, its a flat with kitchen, balcony, table, sofa etc. till now best hotel, but one bad part, location was just opposite of center. Time was already 8:00 PM. After taking few mins rest , we took a tram to center. Walking on silent street with yellowish lighting, we reached Ponte Vecchio an old bridge, romantic ambience was in air there. We came back after having dinner. Next morning we visited few sites Piazza del Duomo, Leonardo Da Vinci Museum, Uffizi Gallery (didn't go inside). Pub & disco culture is also very famous there, but we were tired, so we came back.
Next day on 05.08.19, after checking out, took a train to PISA, reached PISA, put our luggage in a locker (10 euro for big one for 3 hour), even you can put luggage at Pisa central station also (5 euro per bag for 24 hours). PISA Tower is on walking distance (1.2 km) from PISA central station. Took picture with historical leaning tower. Then back to station, took train again to LA Spezia.
Again a bad selection of hotel location ( better to take hotel near by LA spezia Central). After taking some rest, came to La spezia central and took 2 days Cinque Terre pass (29 euro for one person). Cinque Terre is old seaside villages now a days very famous for tracking also. Five main villages Monterosso, Vernazza, Corniglia, Manarola, Riomaggiore, and each one has its own beauty. With 2 days pass we went last 2 villages on the same day and other 3 on next day. We captured beautiful sunset view from manarola. In evening we took train to our destination Milan. Reached there at 8:00 PM and here we have already booked hostel.
Actually Milan was just a halt for us before Venice. we have train in evening to Venice. We have only 1 day here. So, in morning we went directly to main attraction Duomo de Milano (Milan Cathedral), window shopping at Quadrilatero, Milan's shopping street and a historical landmark Arco Della Pace. And at 6:30 PM caught train for Venice. Reached Venice and checked in hotel ( Hotel was in mestre).
Next day (08.08.19), took a bus from mestre to venice (20 mins). And here we took 24 hours boat pass. Venice, there are 100 small island. No roads , just canal after a certain point, either you can walk or take a boat. With boat pass we explored some famous islands: Murano (famous for glass manufacturing), Burano, Torcello, Lido and few landmarks: Rialto Bridge, Doge's Palace, that's it for today. Next day we reached there again, and booked a Famous Gandola Ride (80 euro for full Gandola, same price for 1 or 2 or 3 max 6 persons, evening ride cost 100 euro). In half an hour ride through small canals, old buildings, its just wow. Then we went St. Mark's Square and back to hotel. Next day we have flight for Paris. After spending 10 days in Italy its time to fly for Paris.
Key points:
- In italy, you can buy bus, tram ticket either from Tabachi (tobacco) shop or from machine, you will not get in bus.
- Specially in italy you have to pay table charge (1.5-3 euro per person), if you eat in a restaurant.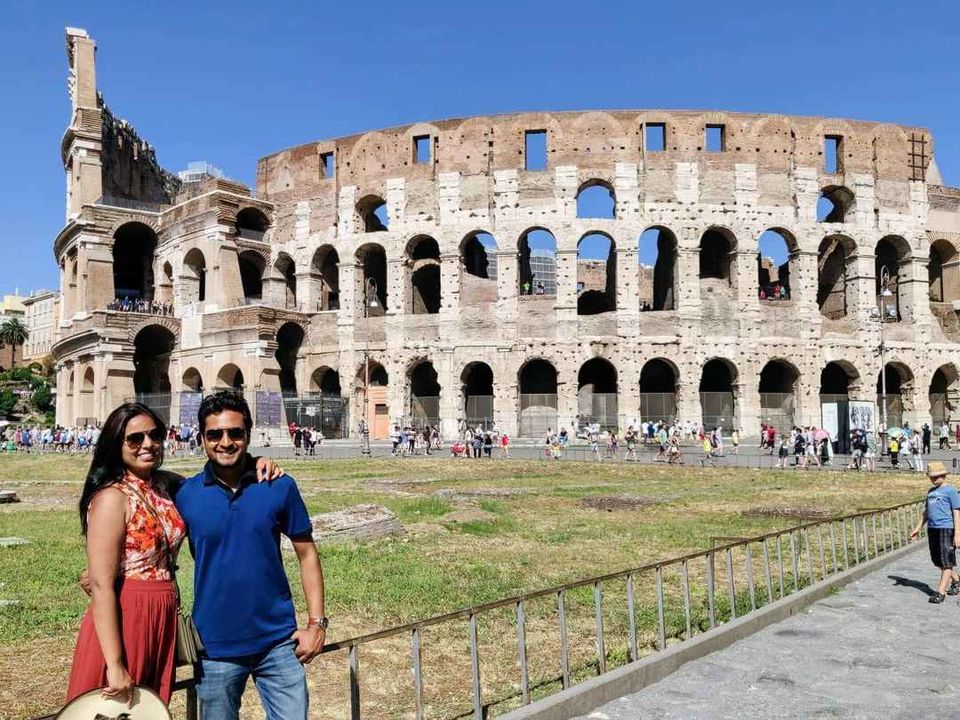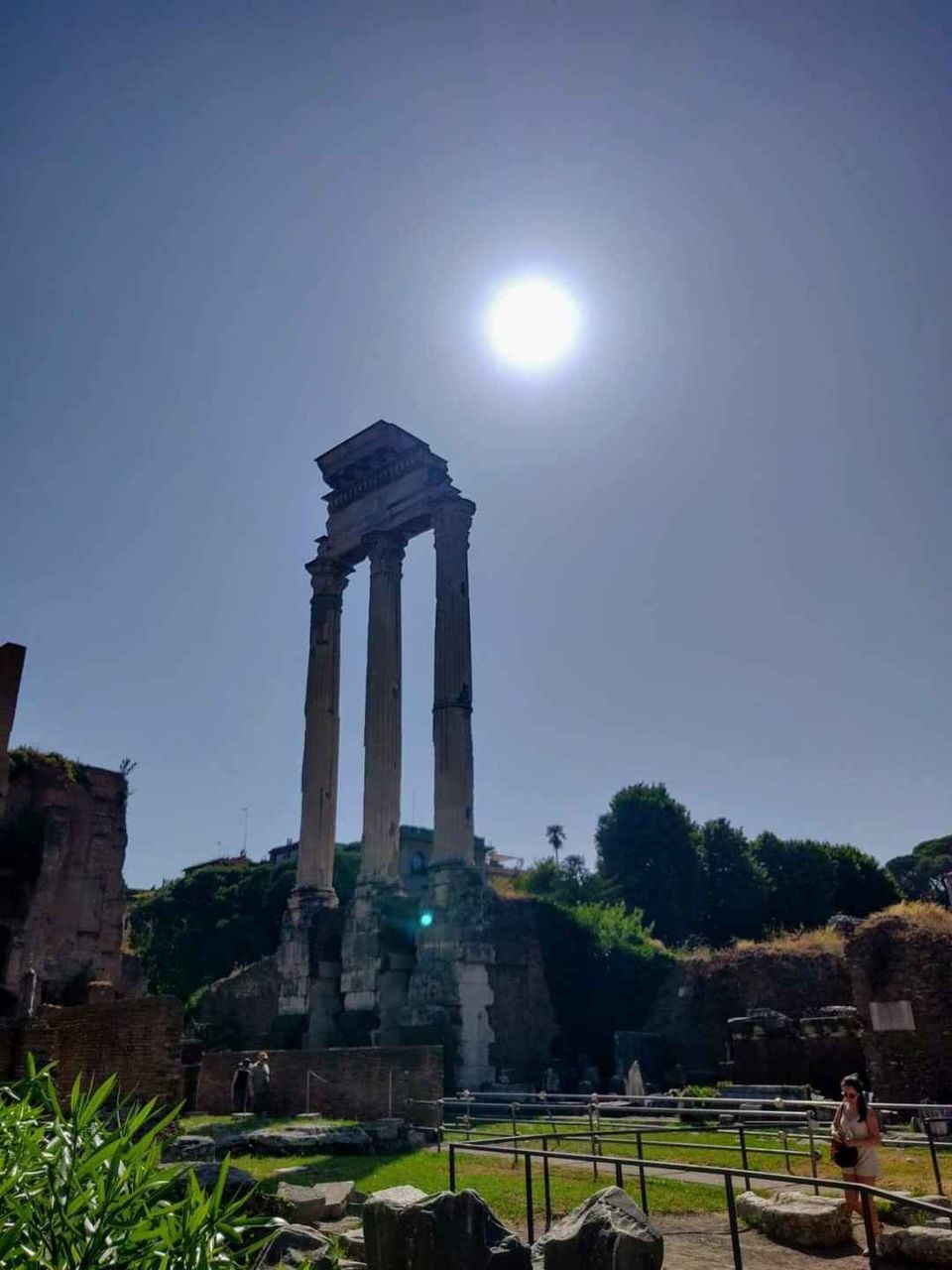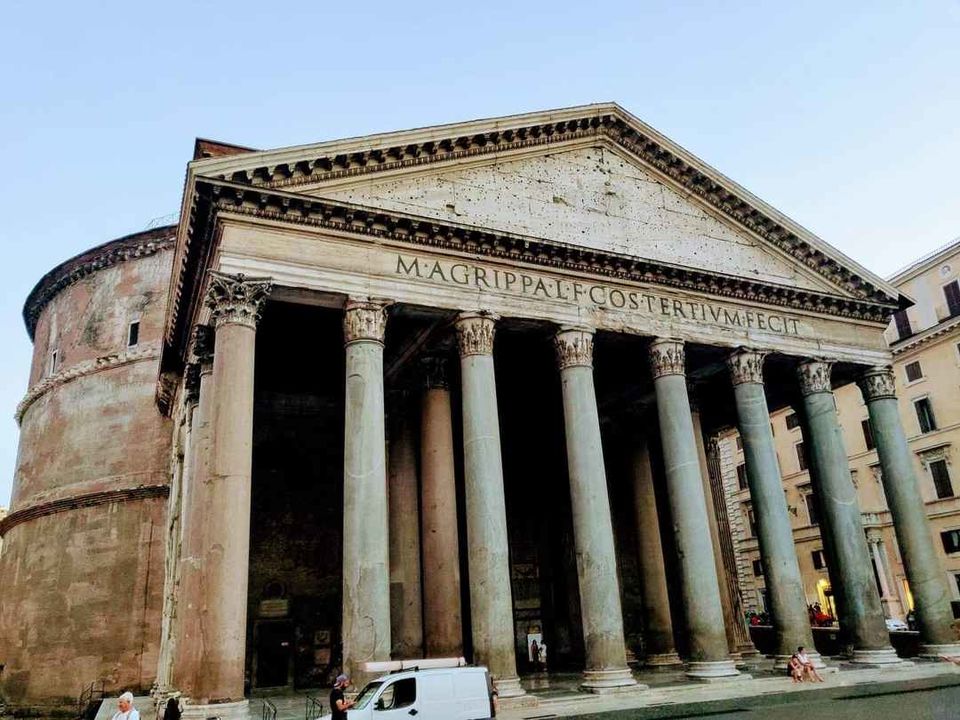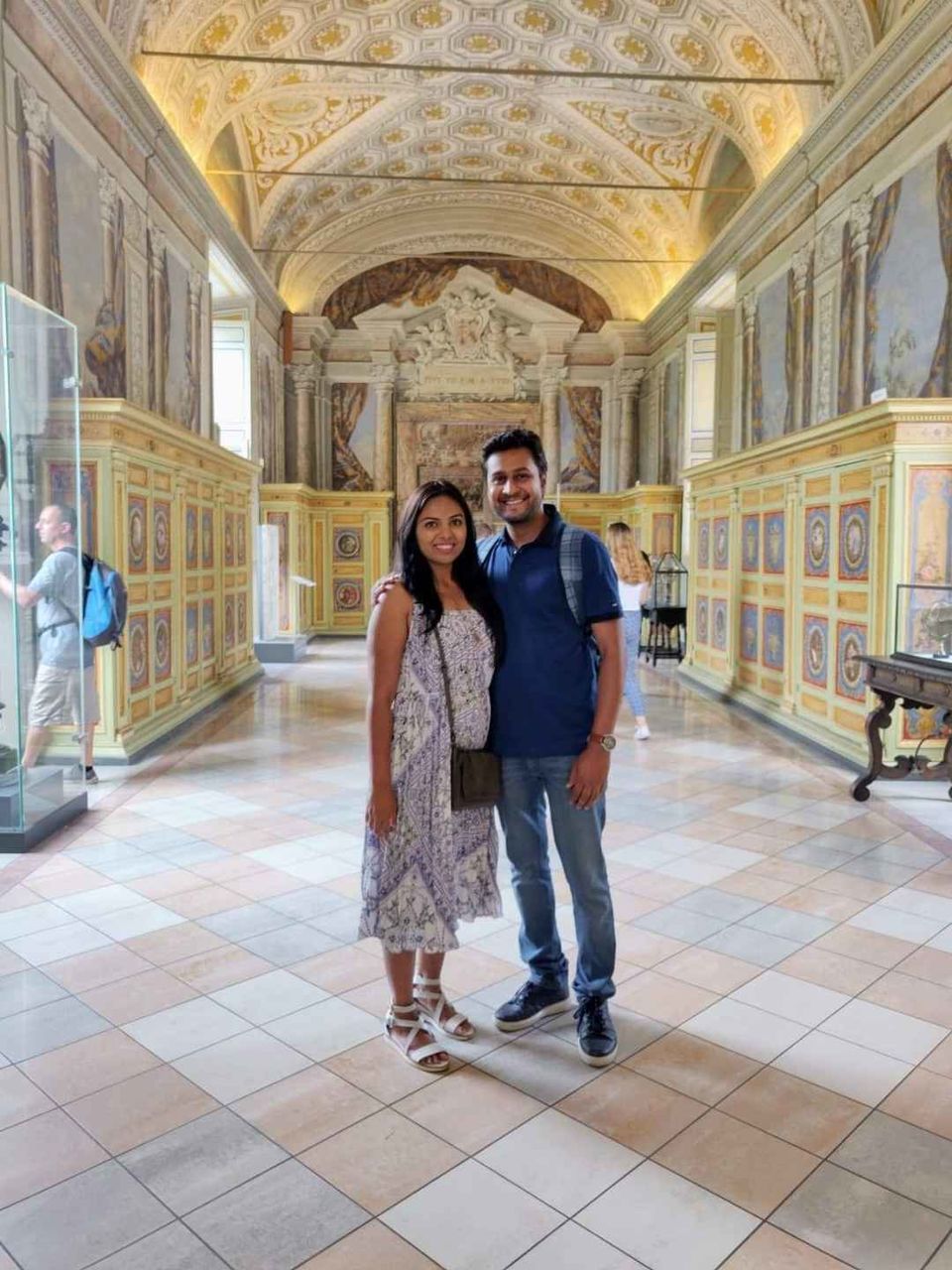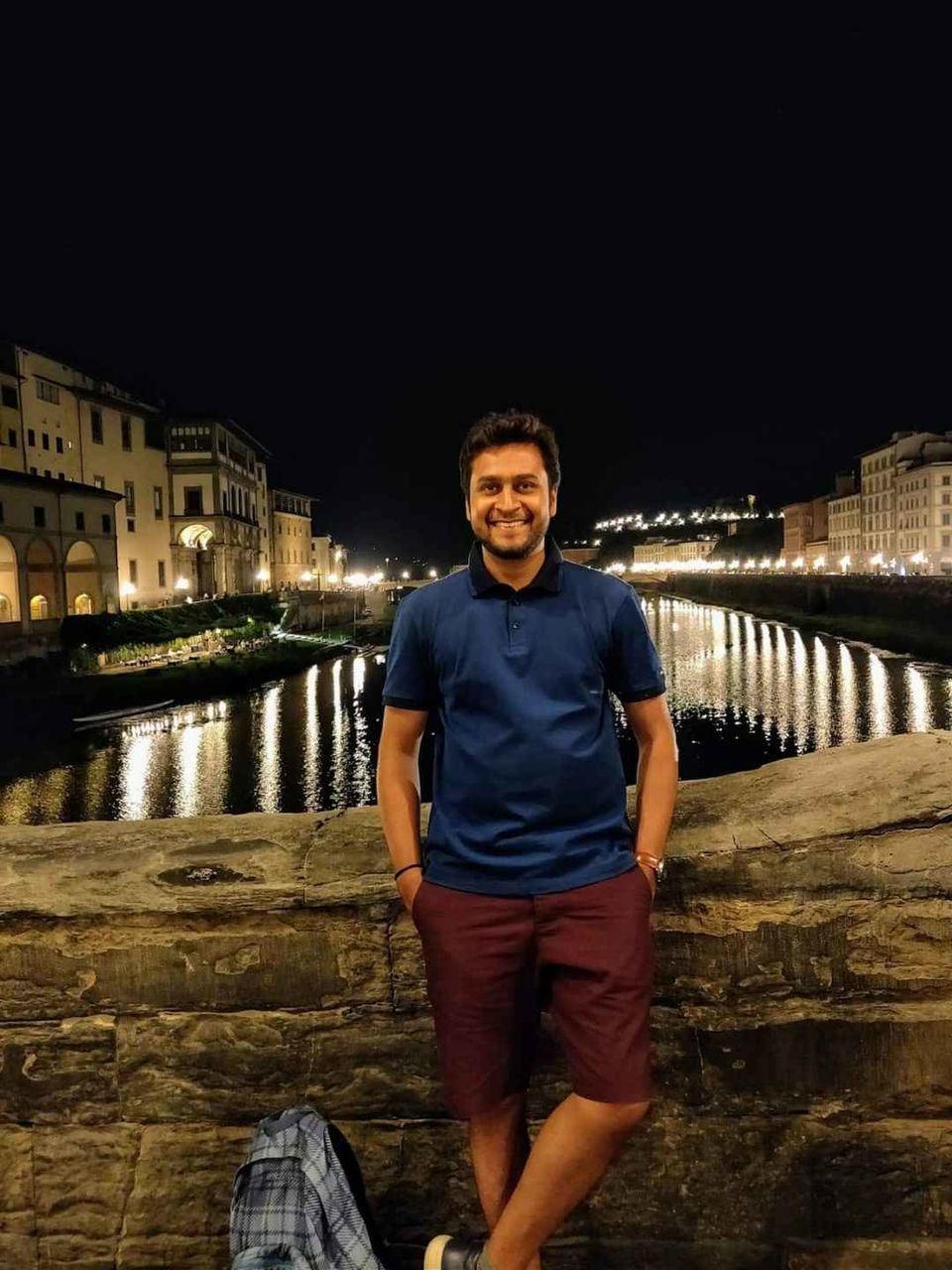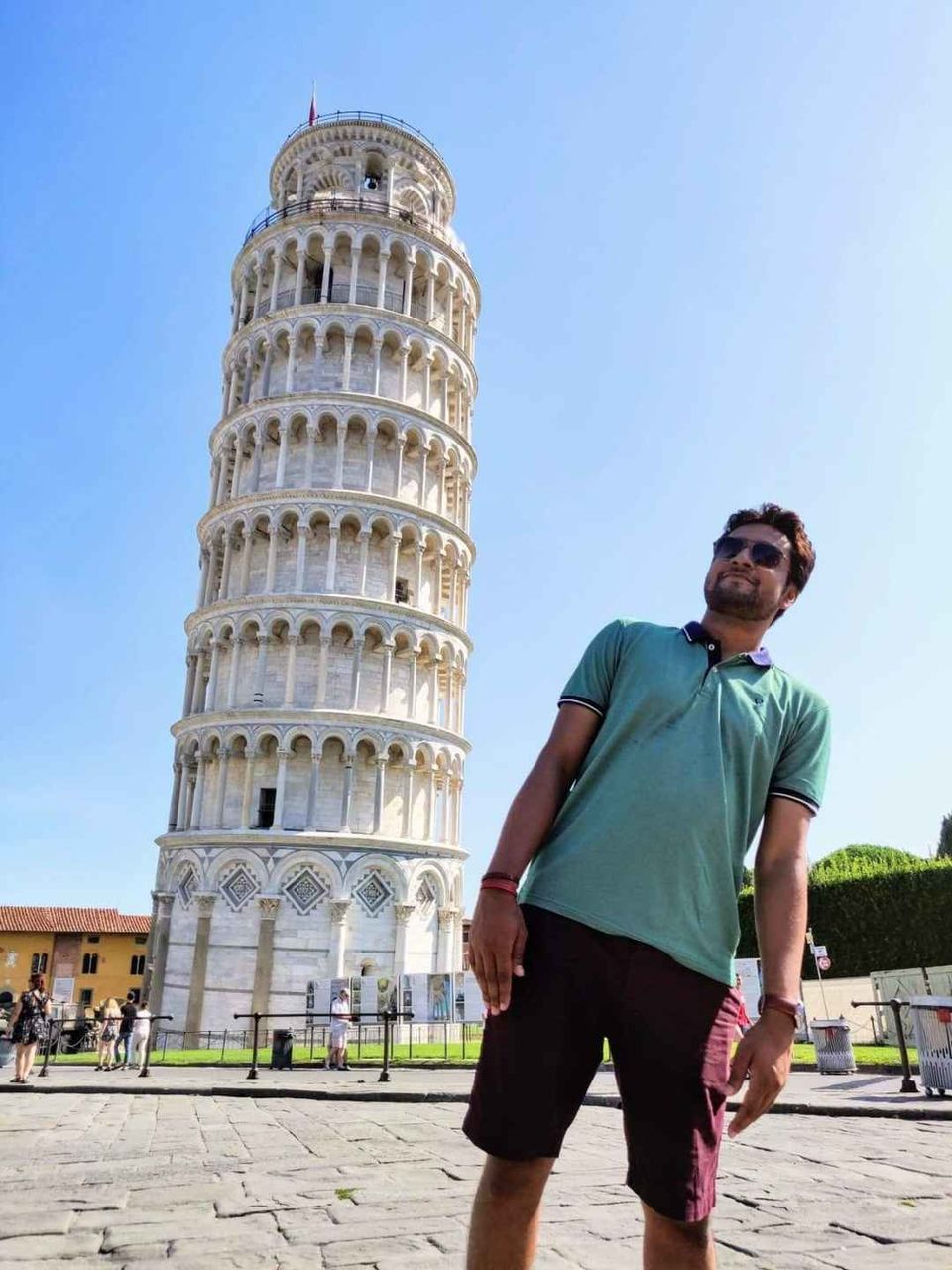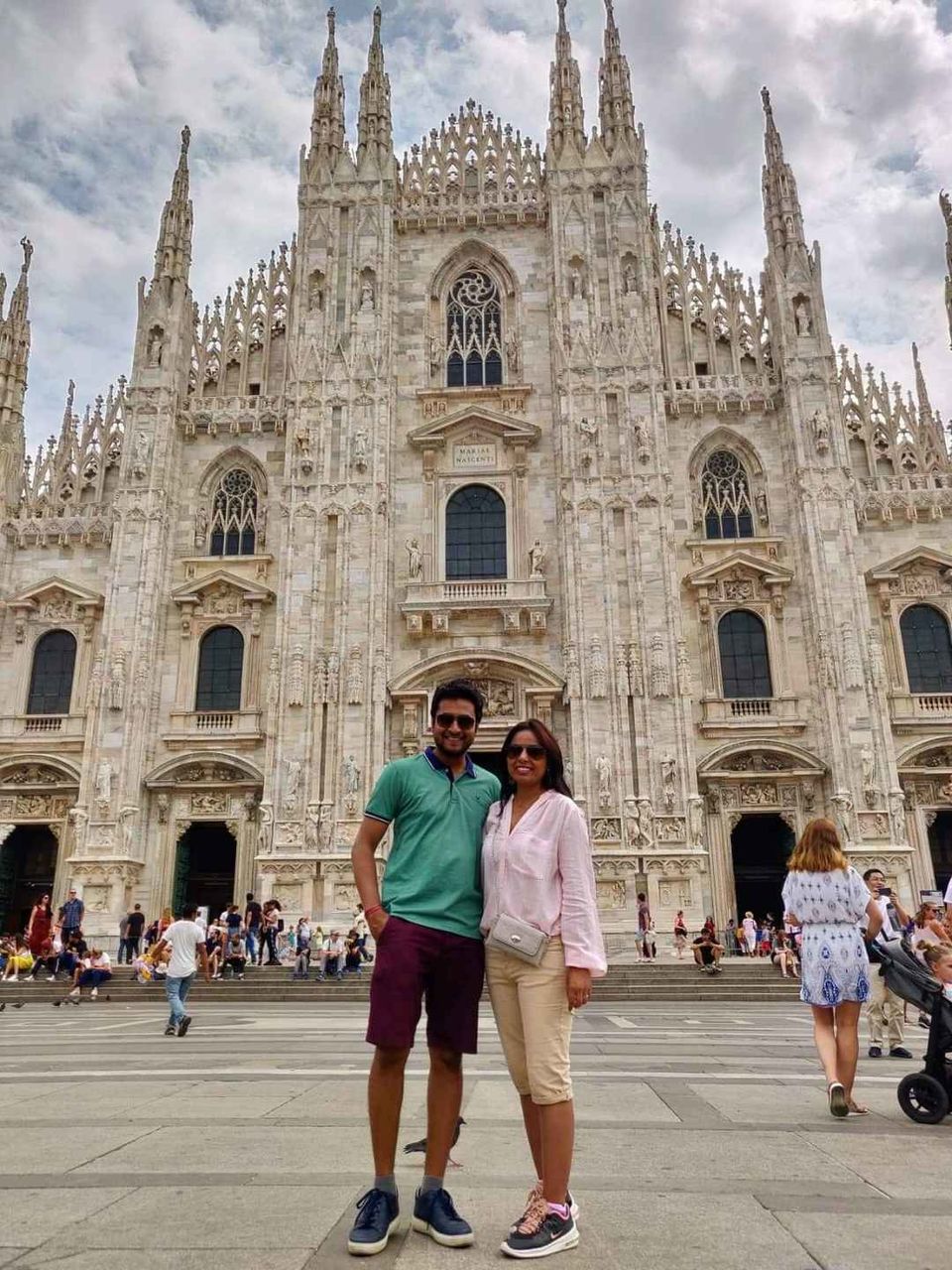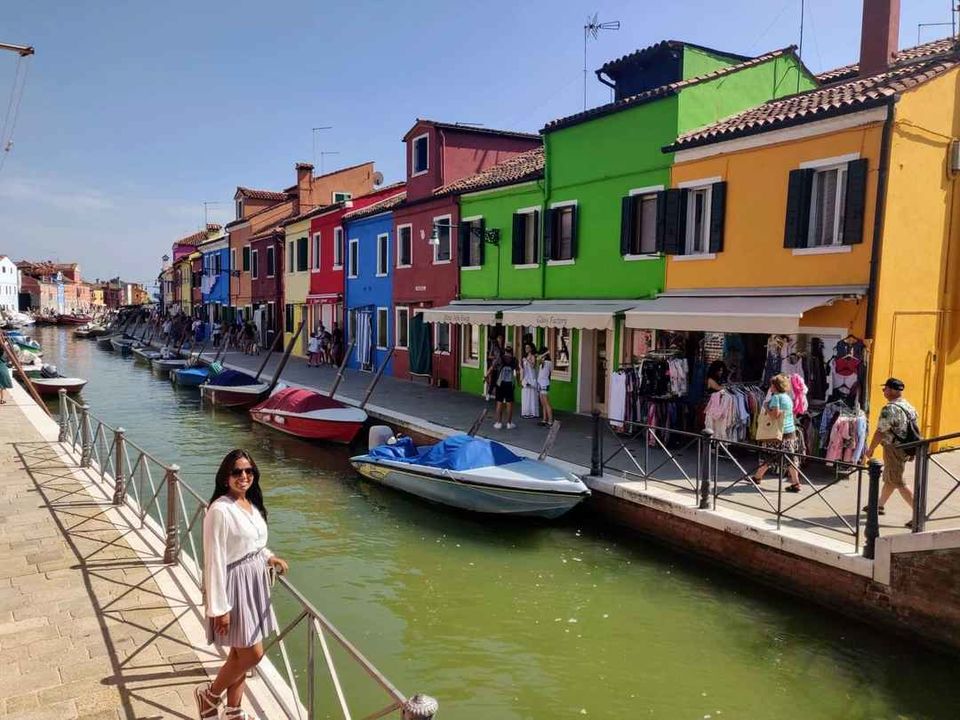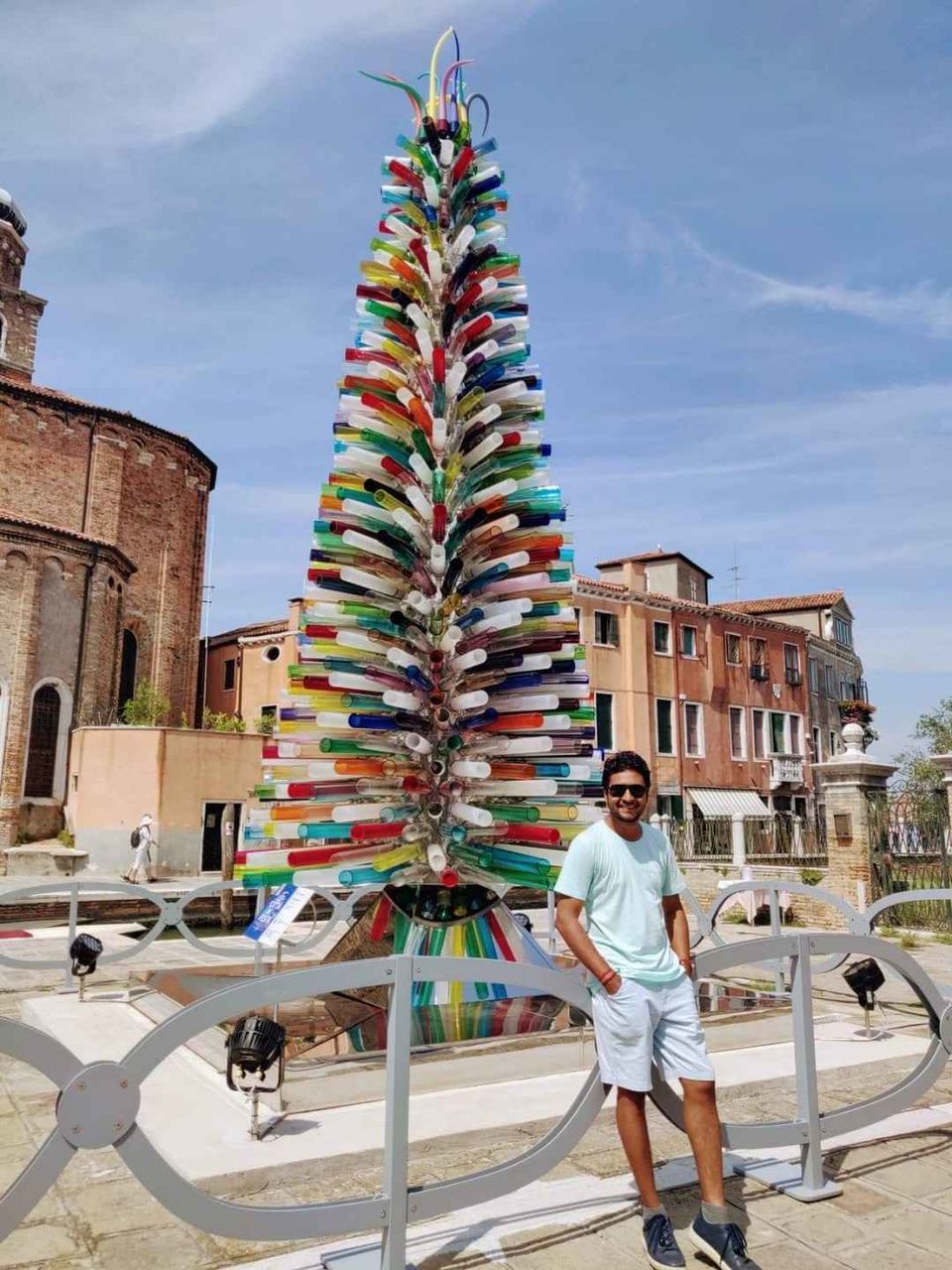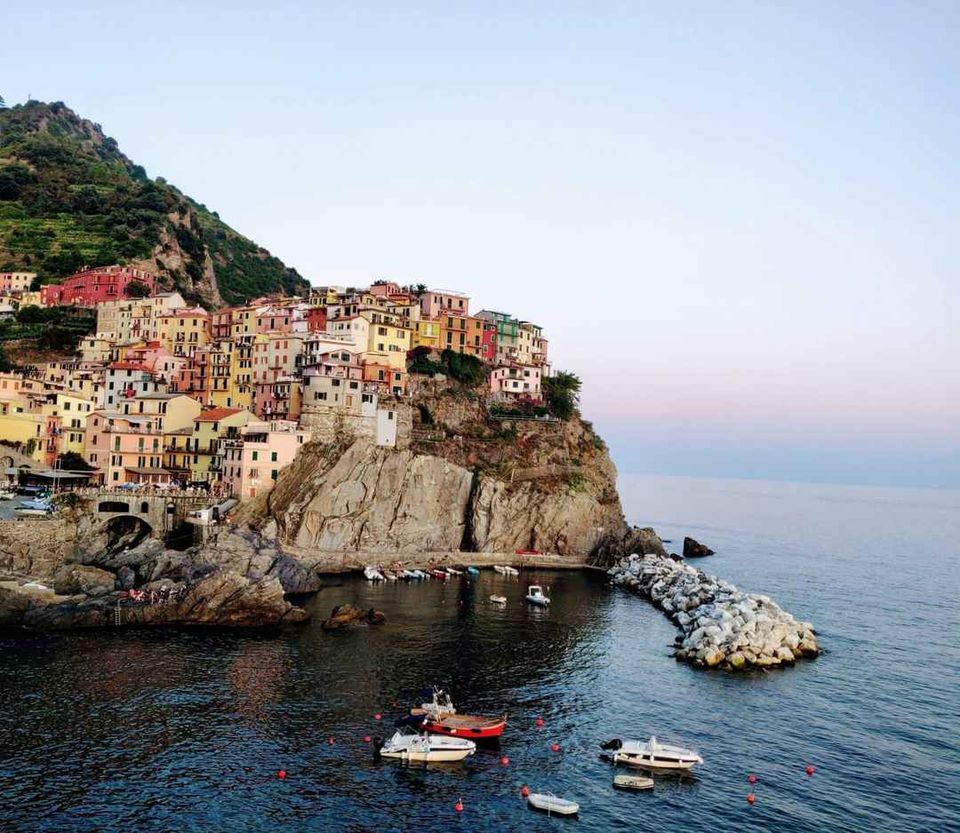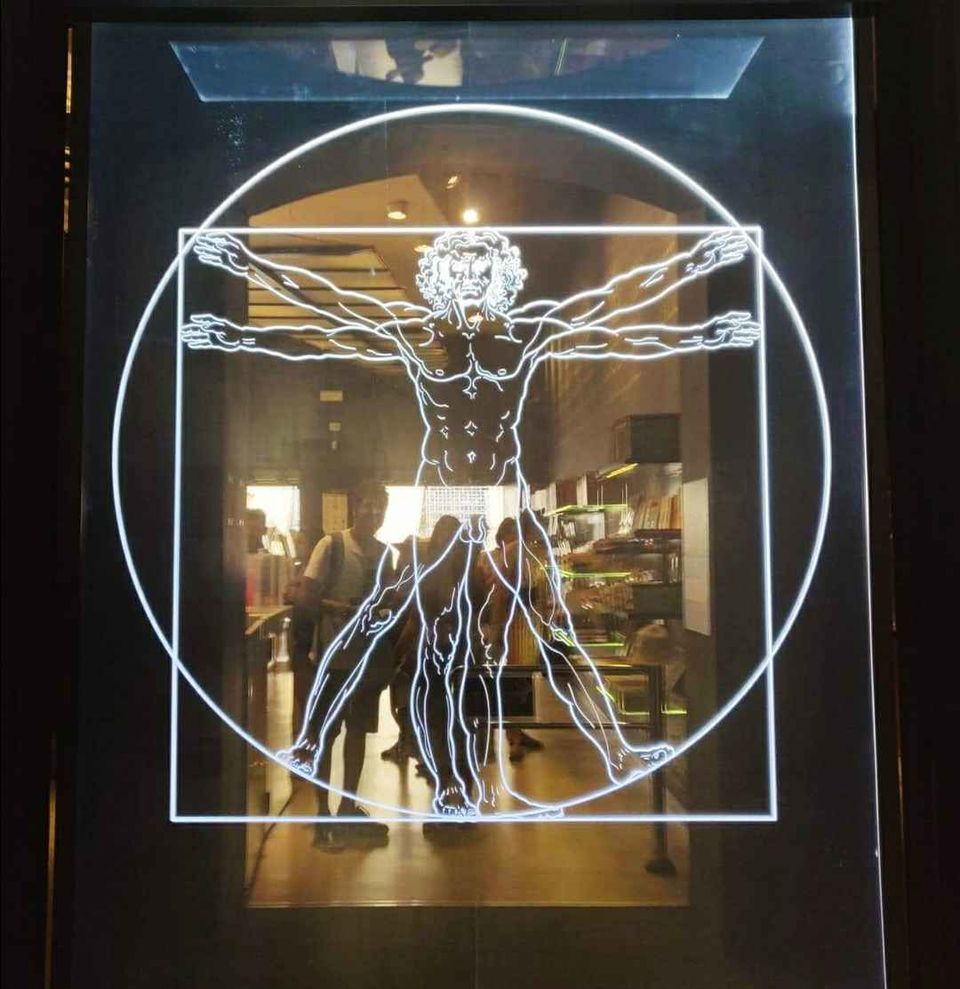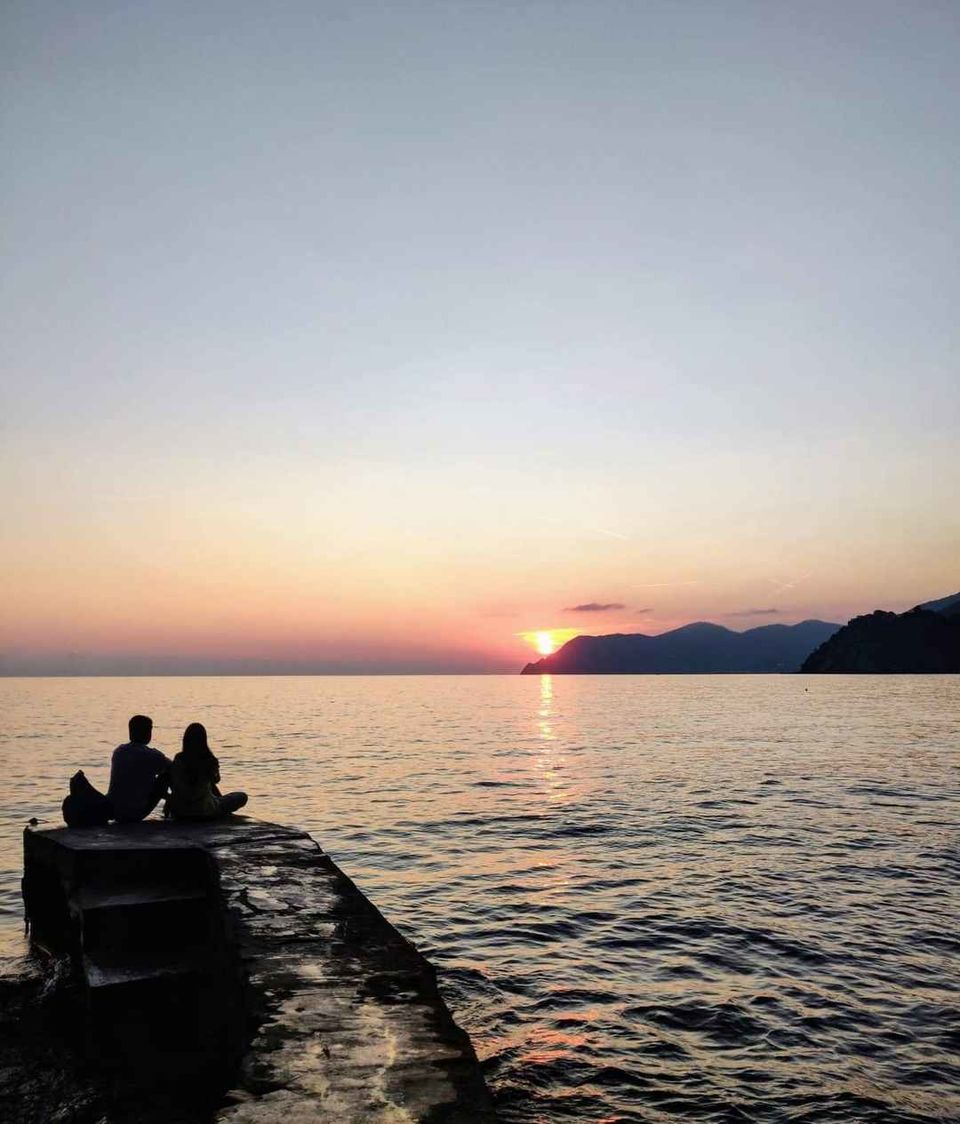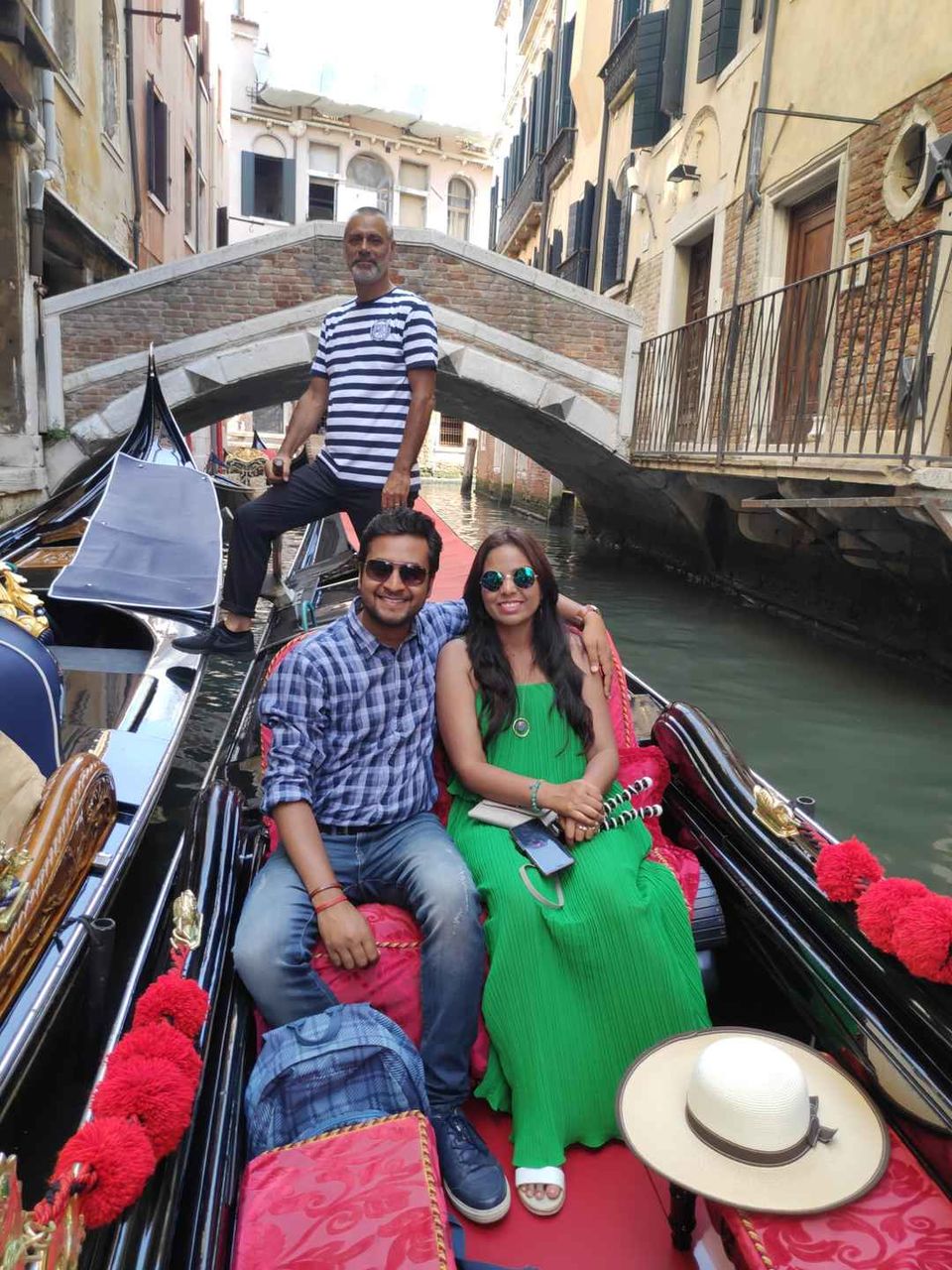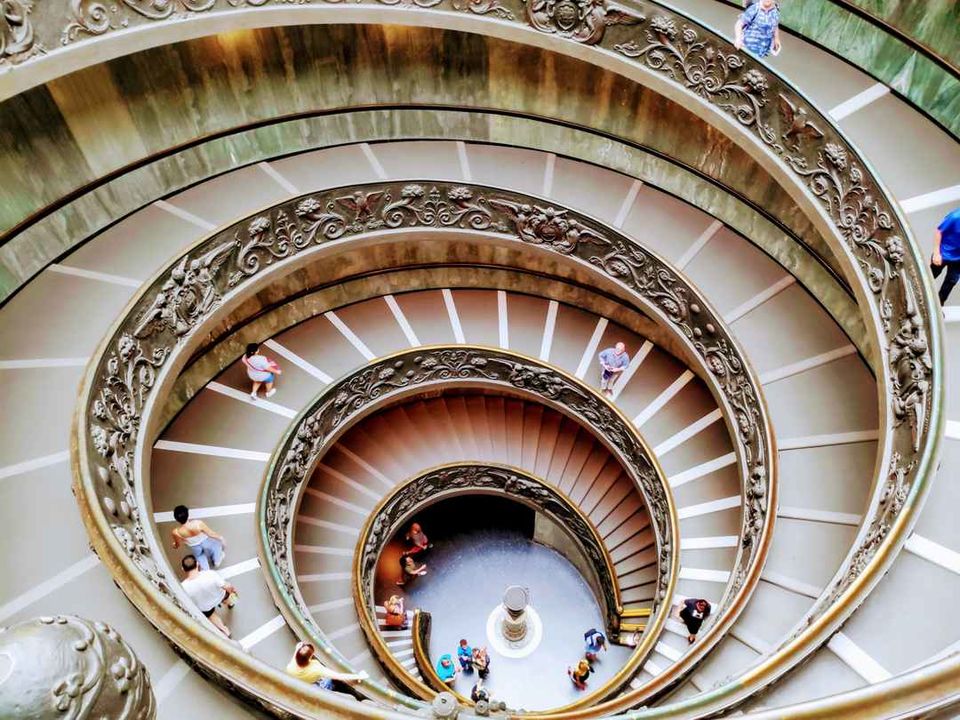 Reached Paris and checked in. Two more people my father-in-law & brother-in-law (Aditya) joined us in Paris. They came directly from Delhi to Paris. OMG, they came with some indian home made snacks, Namkeen, laddu, Kaju barfi. After taking rest, we went to nearby landmark Sacred Heart, and after that we went for Seine river evening boat ride (12 euro each), it was wonderful ride of 1 hour. Eiffel tower night view with full of lights was amazing.
Next day first we went eiffel tower, bought ticket for the top floor (we opted : upto 2nd floor by stairs then to the top floor by lift from 2nd floor, cost 19 euro each). Wonderful view of whole city from the top. Then came down and did some photography near tower. Then we went a nearby landmark Triumphal arch, and then to Louvre Museum (worlds largest).
Next day we got up very late this morning as day before was very tiring. We explored few more landmarks Sainte Chapelle, a famous shopping mall, even we went to famous cathedral Norte-Dame (engulfed in fire in April 2019), repairing work was in progress, and its not open. Then we do some street shopping over there.
Next day morning, we went to famous Disney land (32 Km from center) to live in our childhood memories. Try to reach till 09:30 am here at entrance gate, otherwise long queue will await for you, and better to buy to & fro tickets at same time. We do many rides, enjoyed many short rallies and events, many landmarks and light show at 11:00 PM was excellent. Download disneyland app and you can see live waiting time for rides & other details also. It was too late, we took metro and reached our hotel at 1:00 am. Next day we have bus for our next stop Belgium.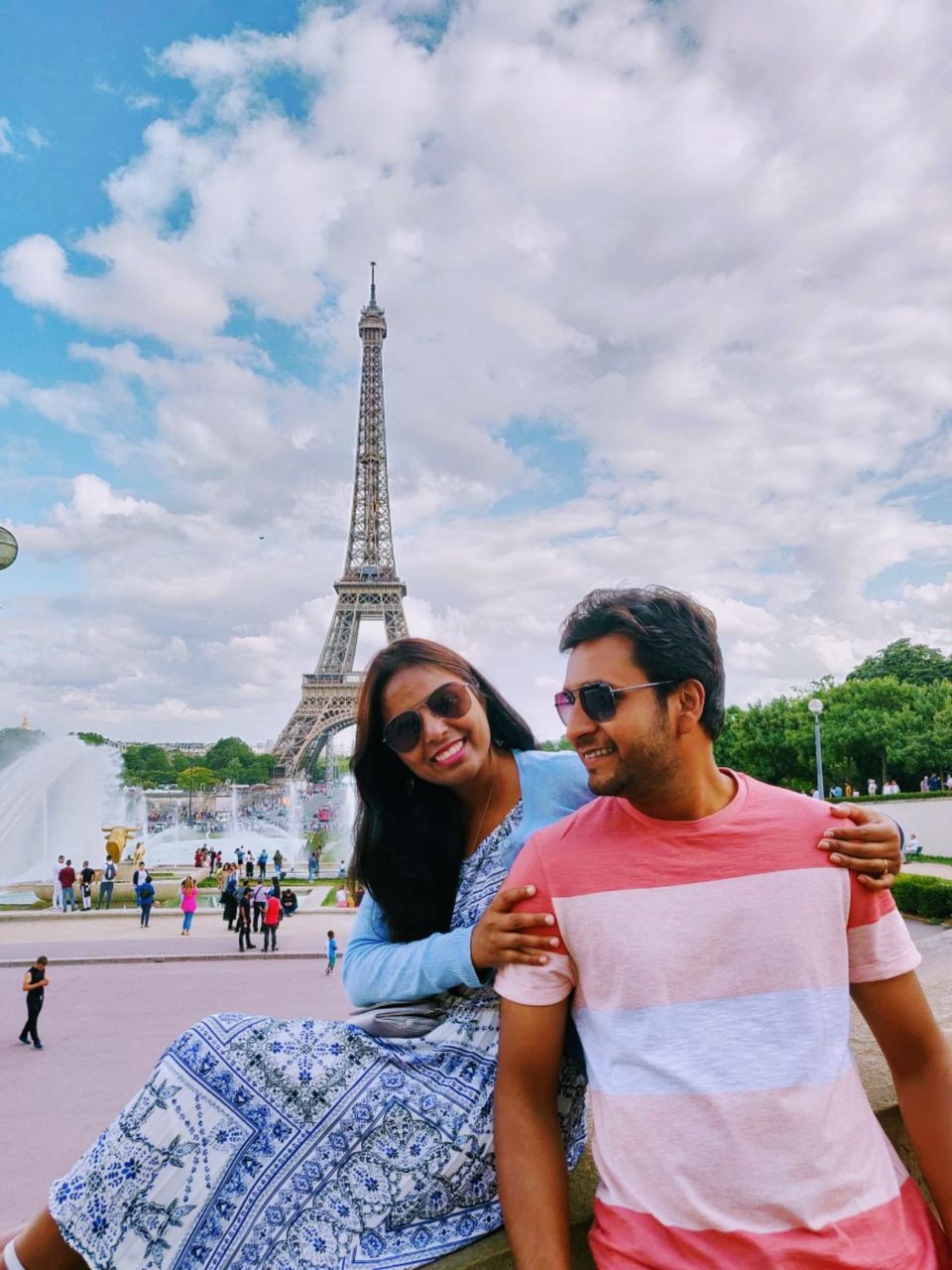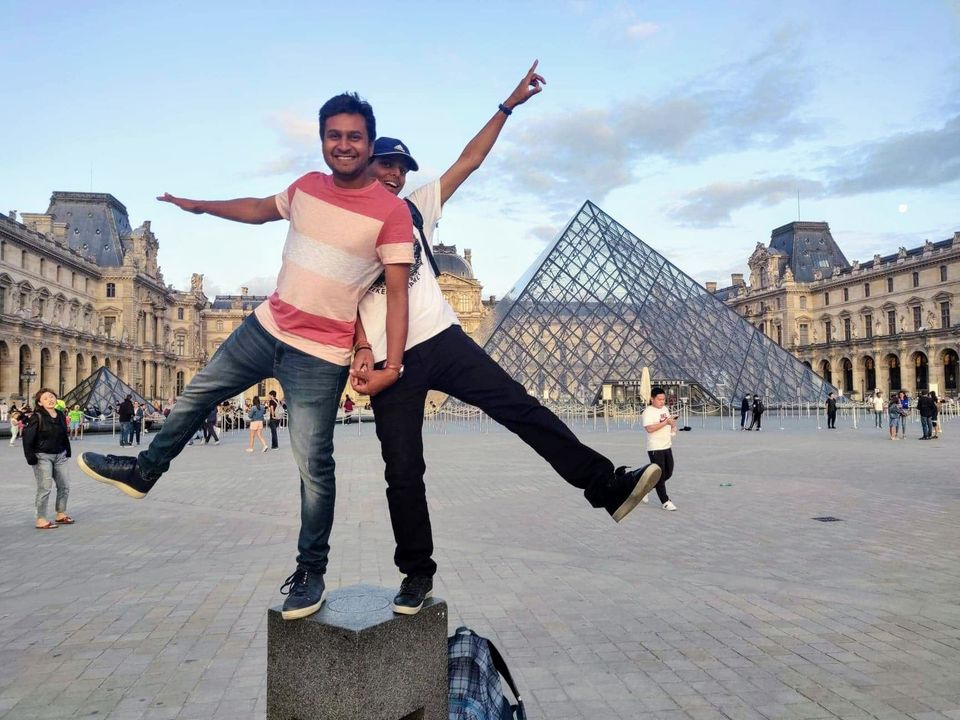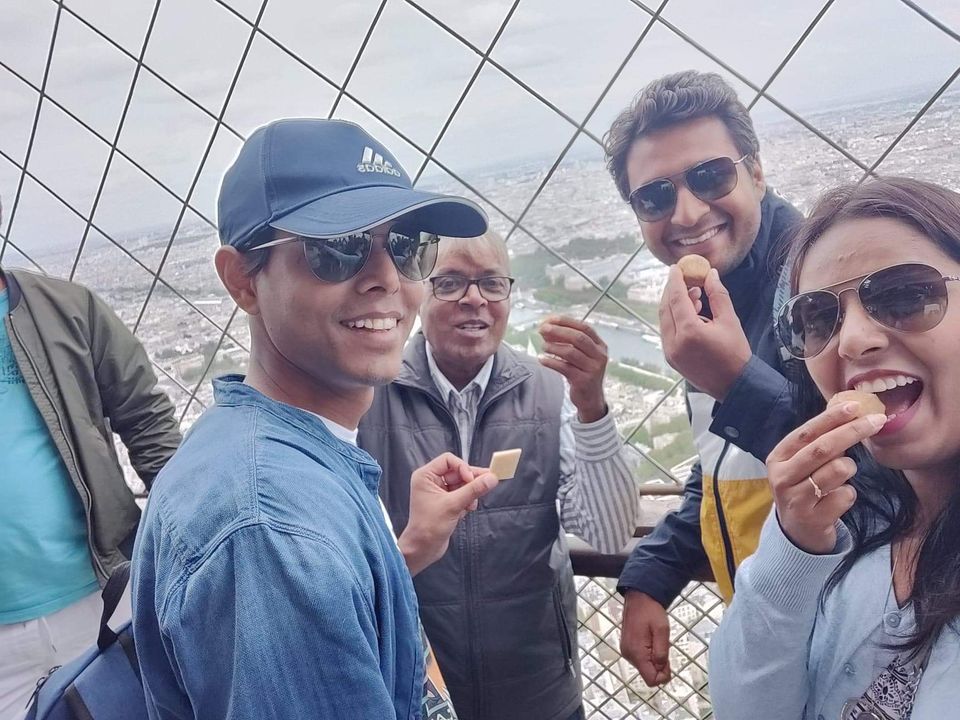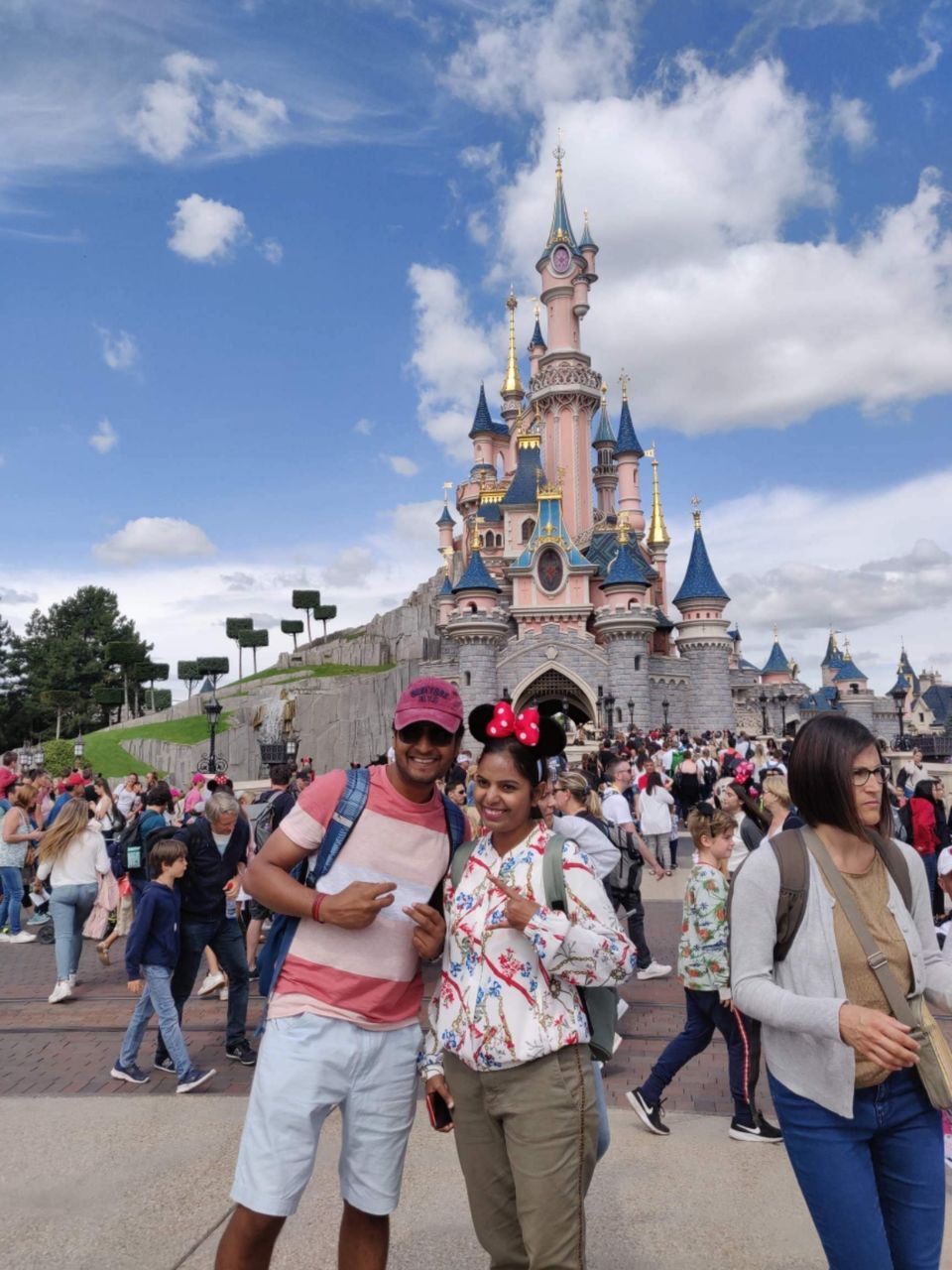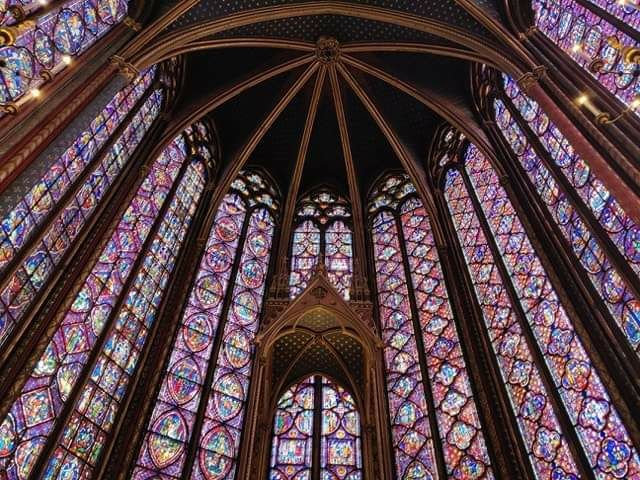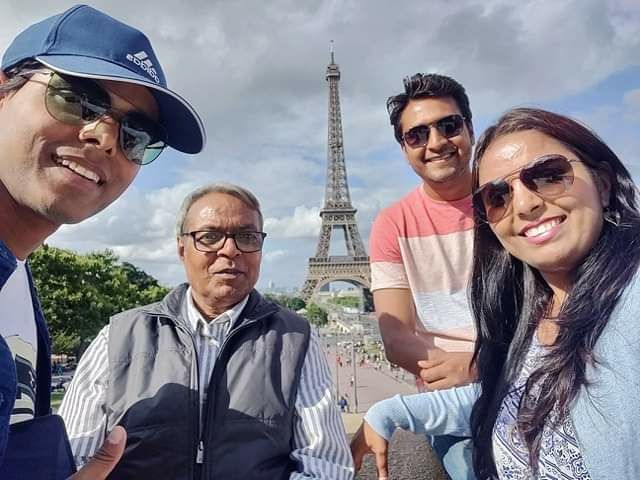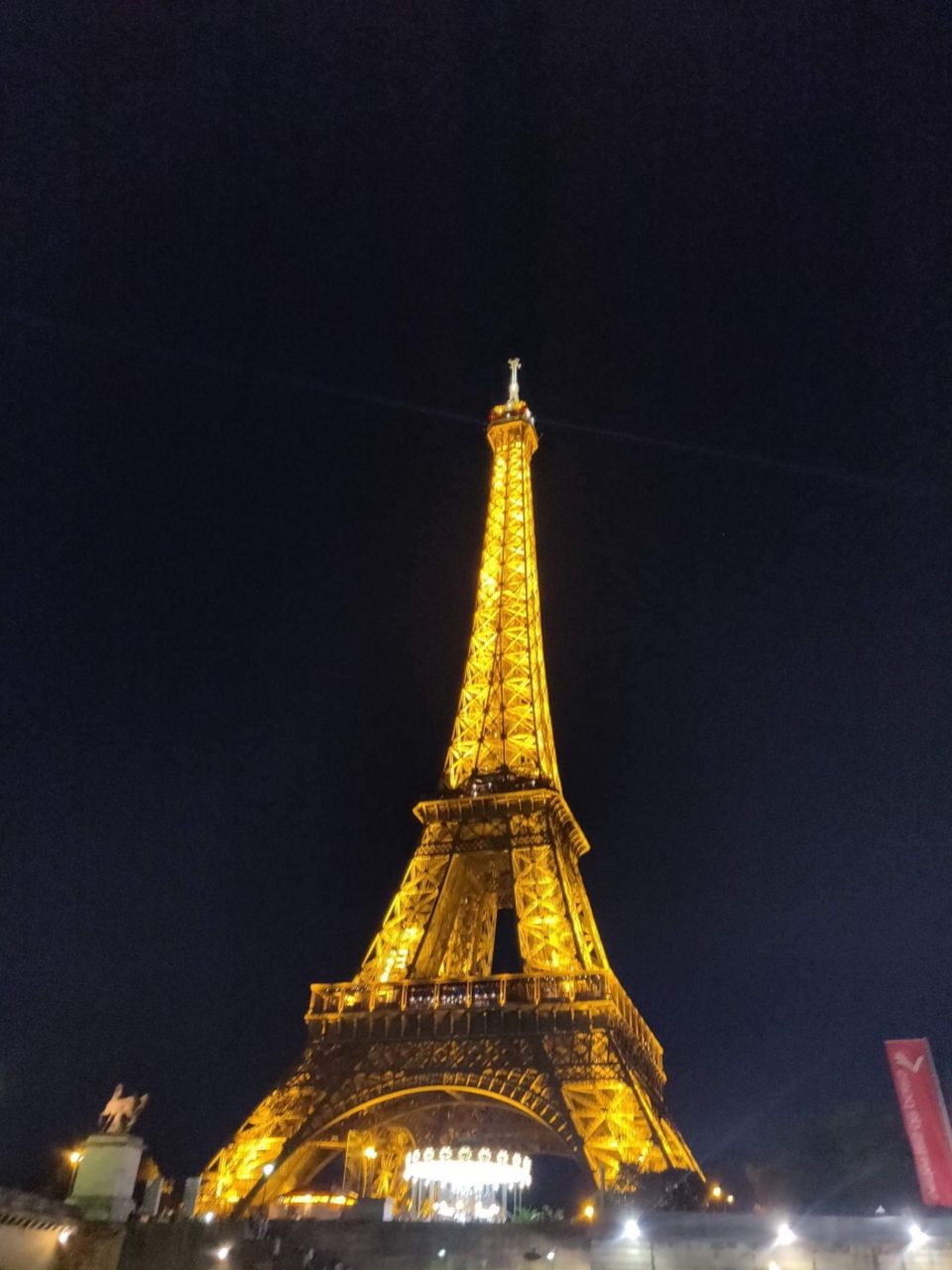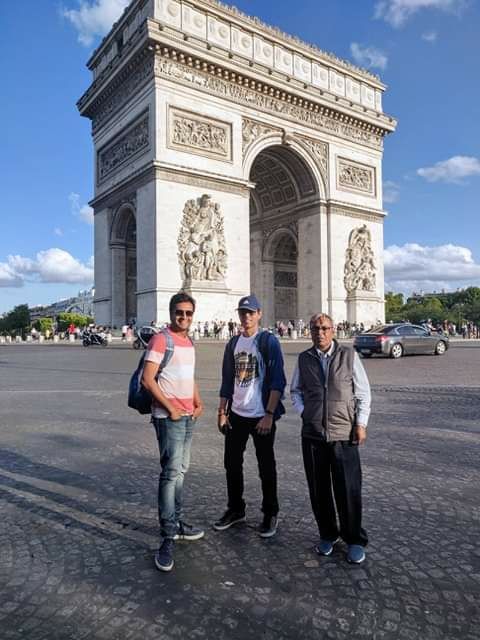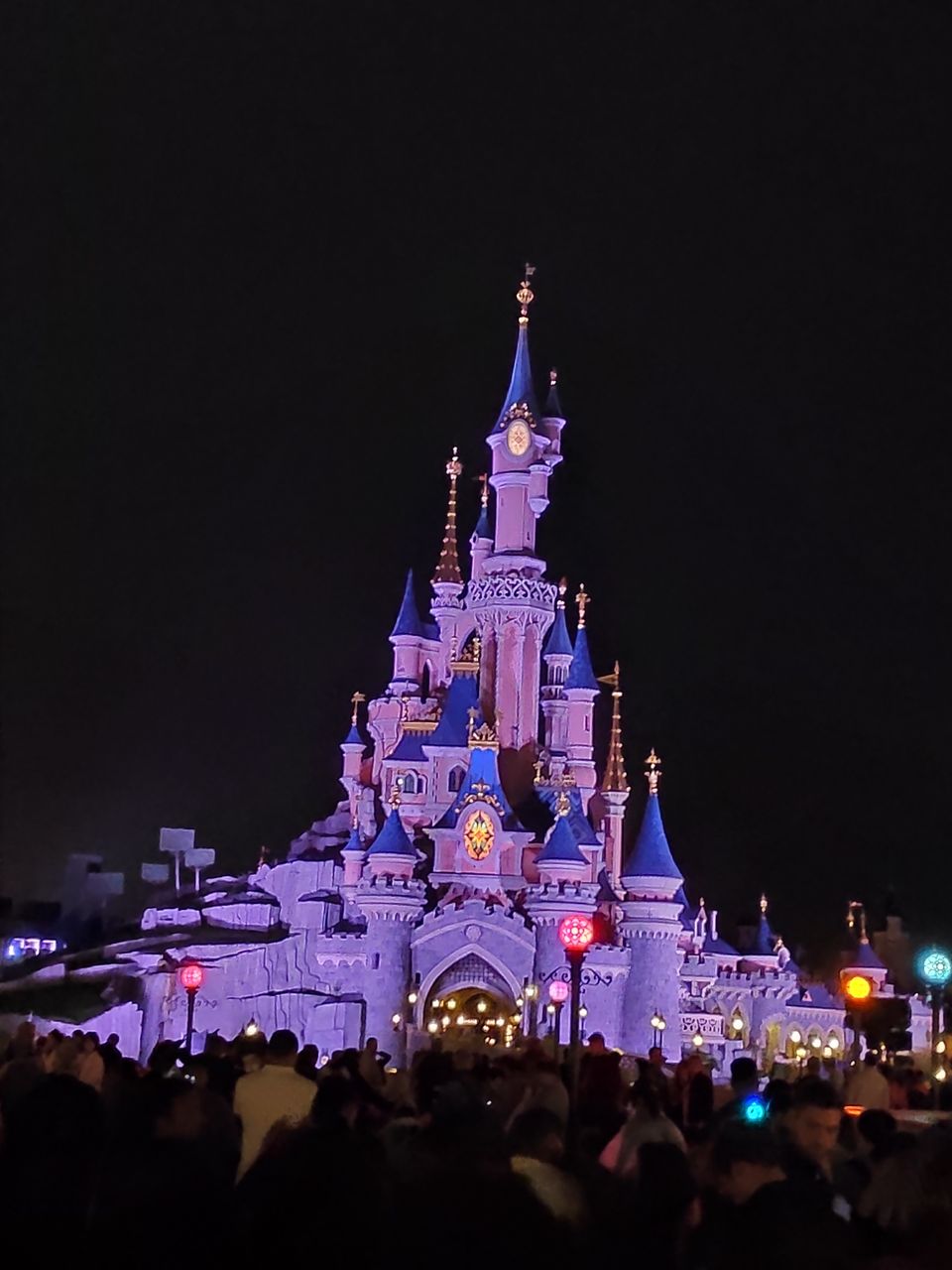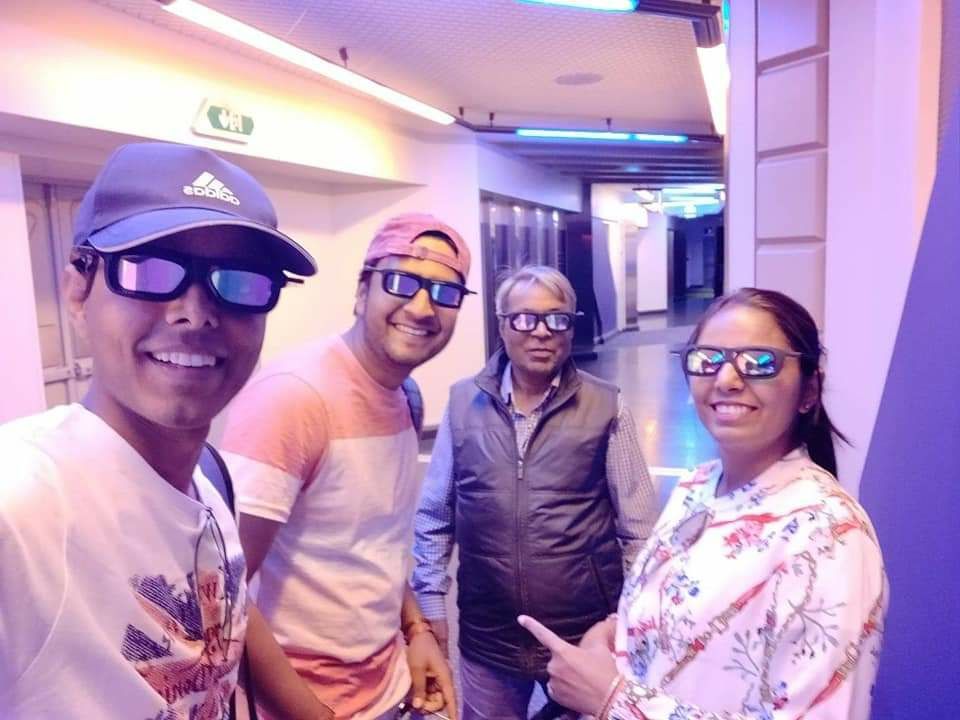 We reached Brussels in evening and checked in our hotel. We went to Townhall, decorated with pinkish light, on the way we tried Belgian Fries also, then we saw famous Manneken Pis, thats it for today.
Next day 15th aug, Happy Rakshabandhan & Happy Independence Day also. We went to Bruges by train . Its a very beautiful city with small canals and old buildings. We explored few sights there and enjoyed famous boat ride in those small canals. We tried Belgian waffles, chocolates. In return we took stop in Ghent (famous for medieval architecture) also and saw few famous landmarks: Garavensteen (1oth century casatle), Saint Nicholas Church and then back to hotel. I and Aditya tried Belgian beer and we played 2-3 games of POOL till late night. Next day we have booking in bus for Amsterdam.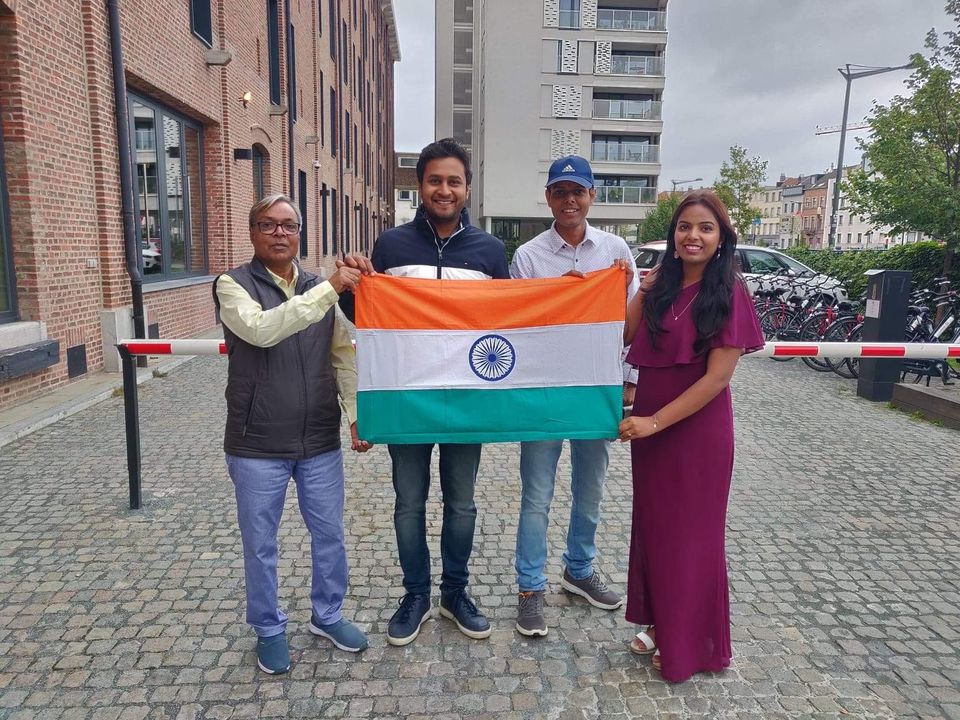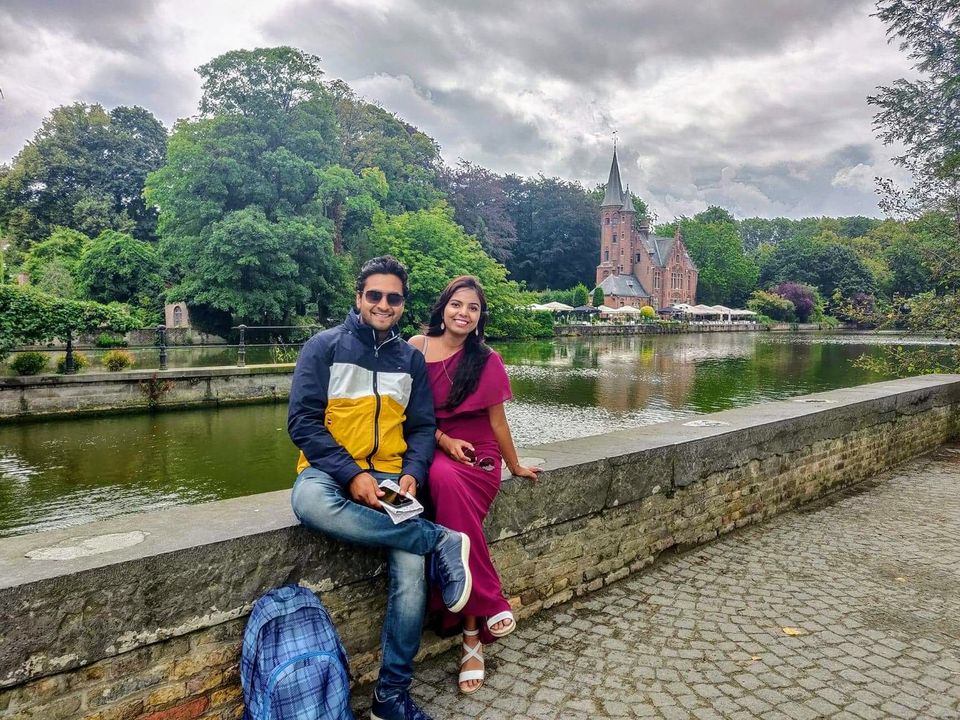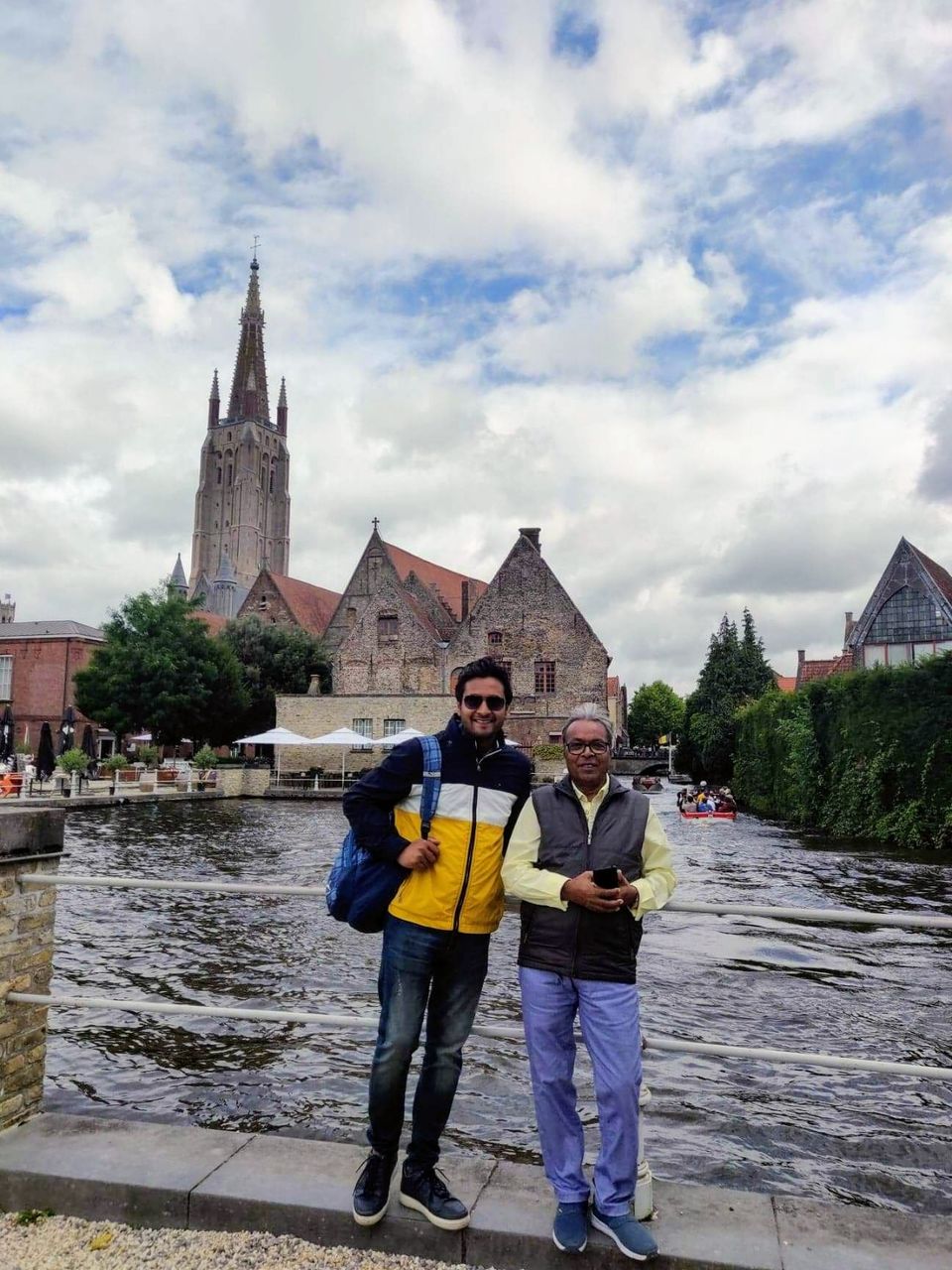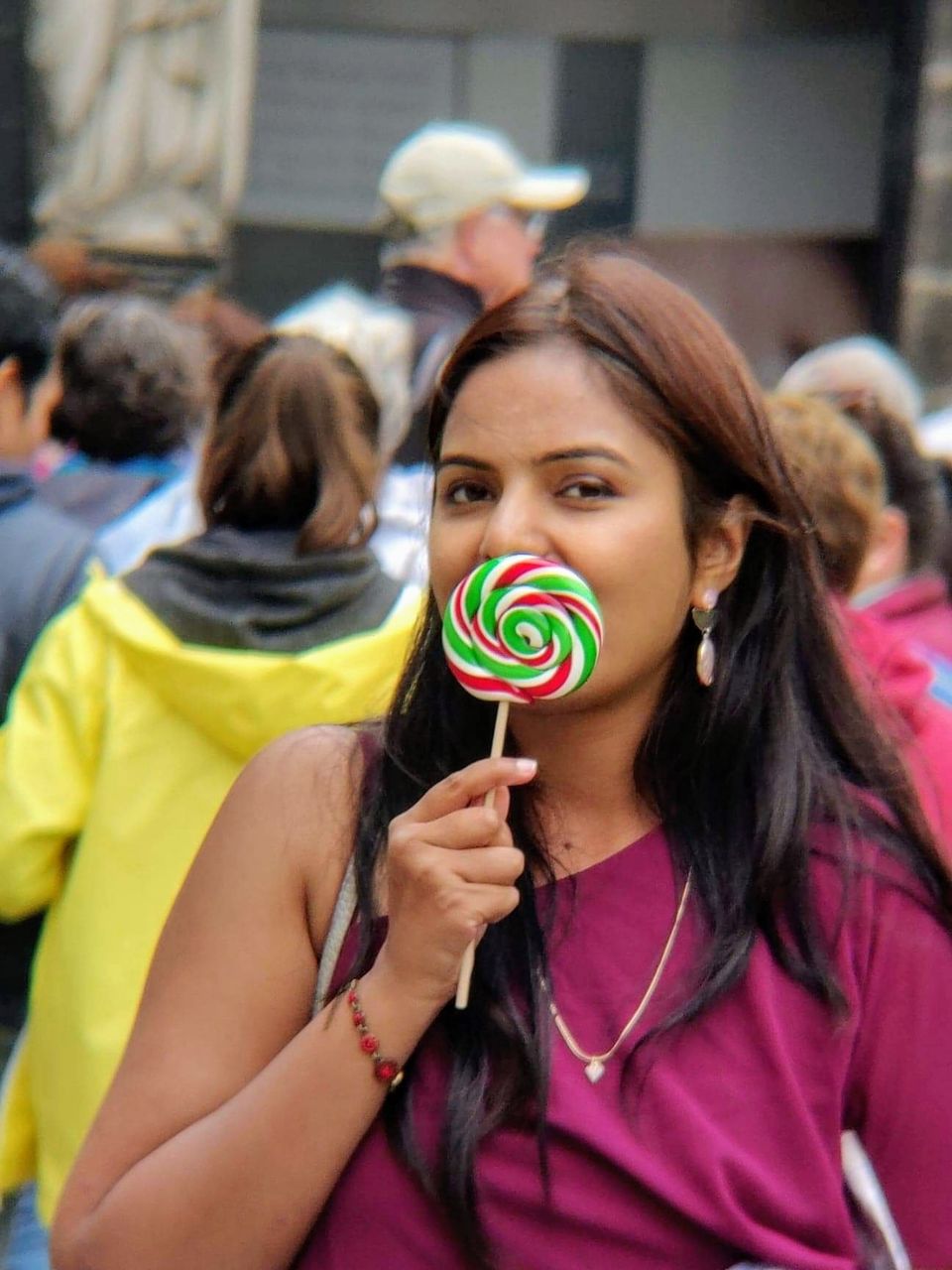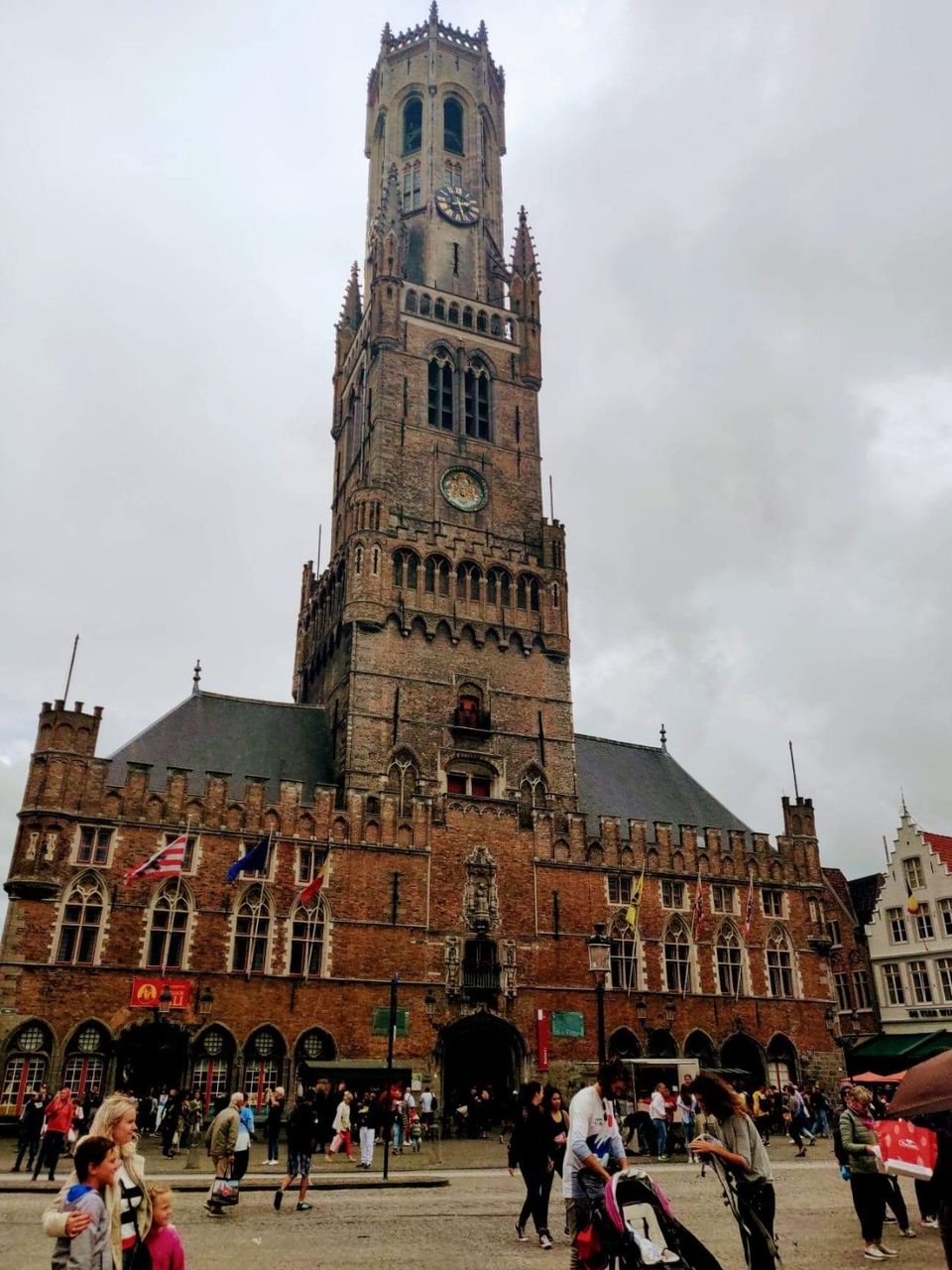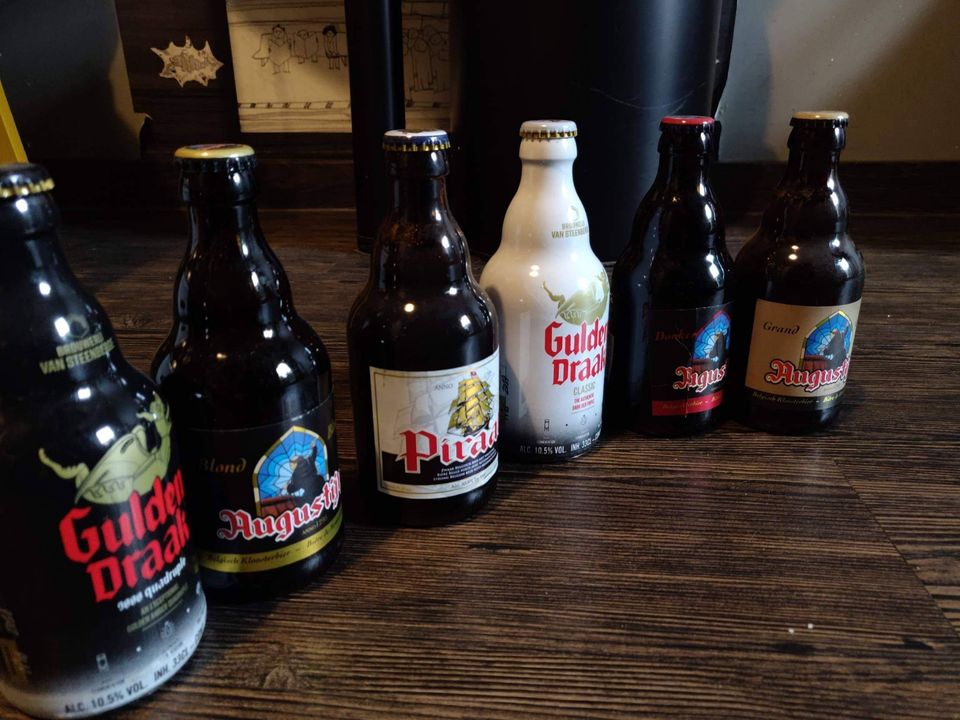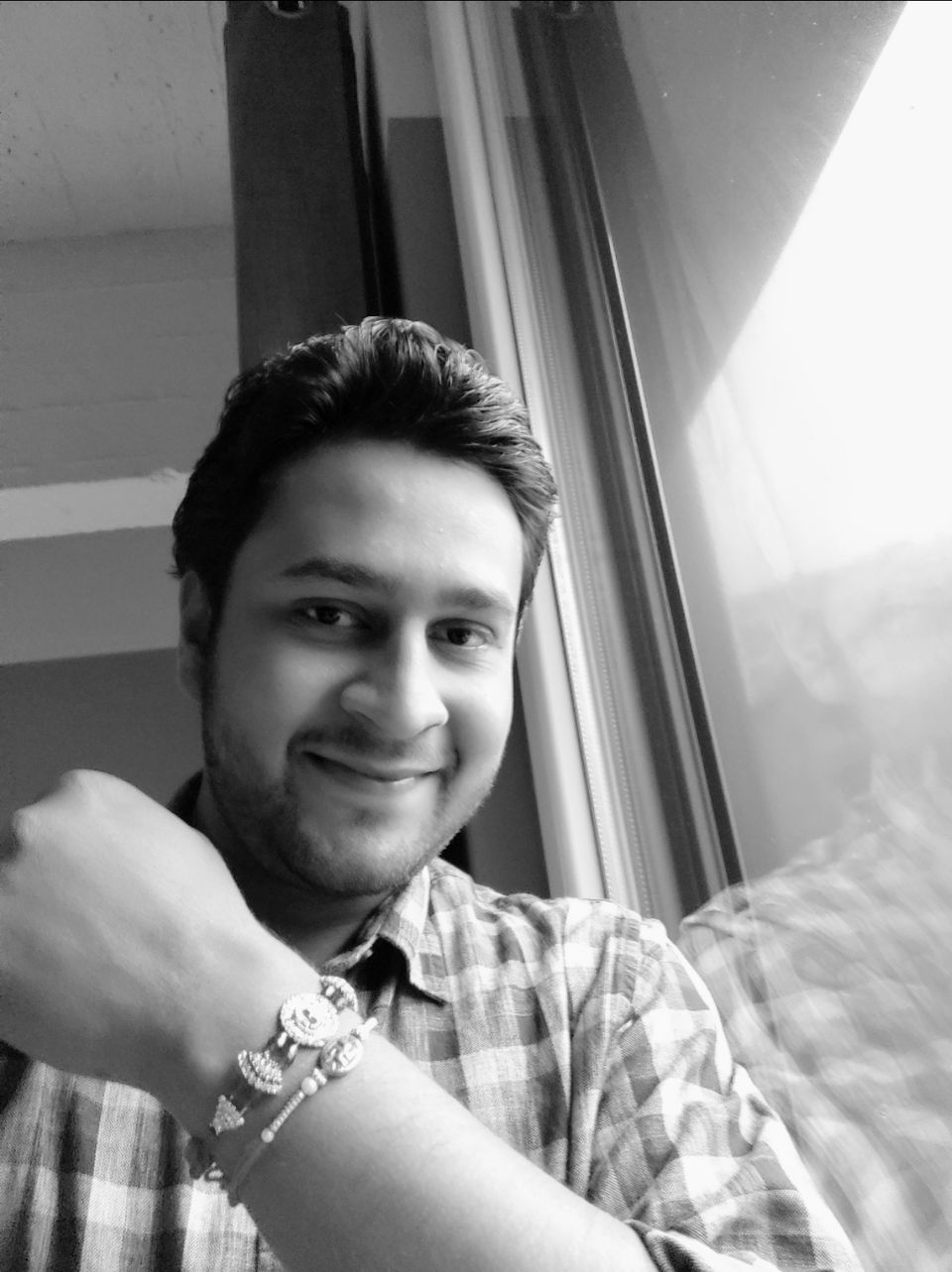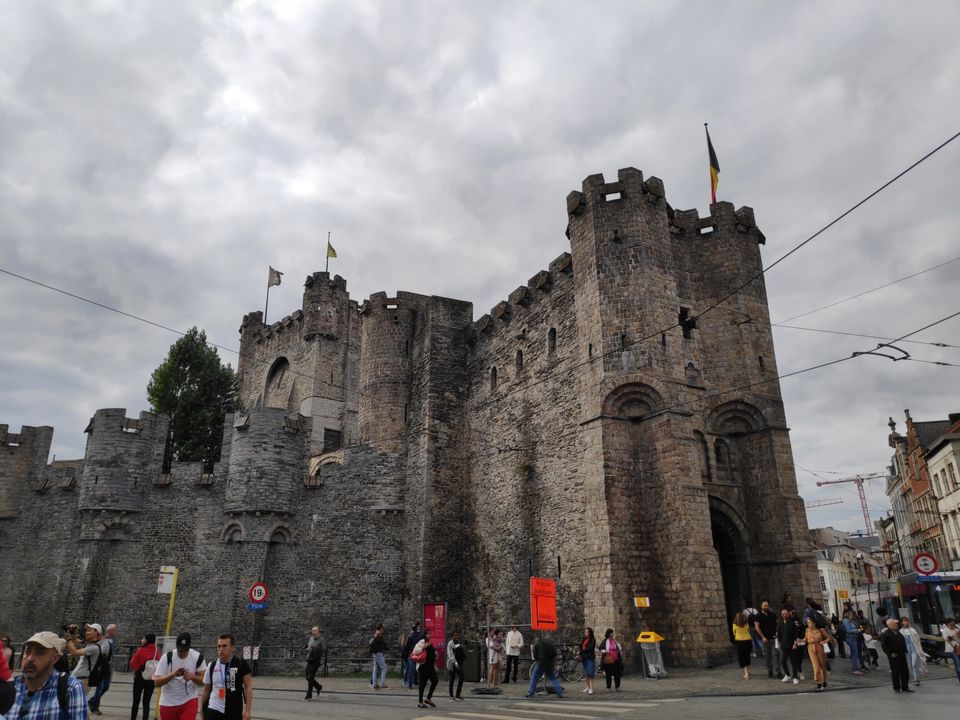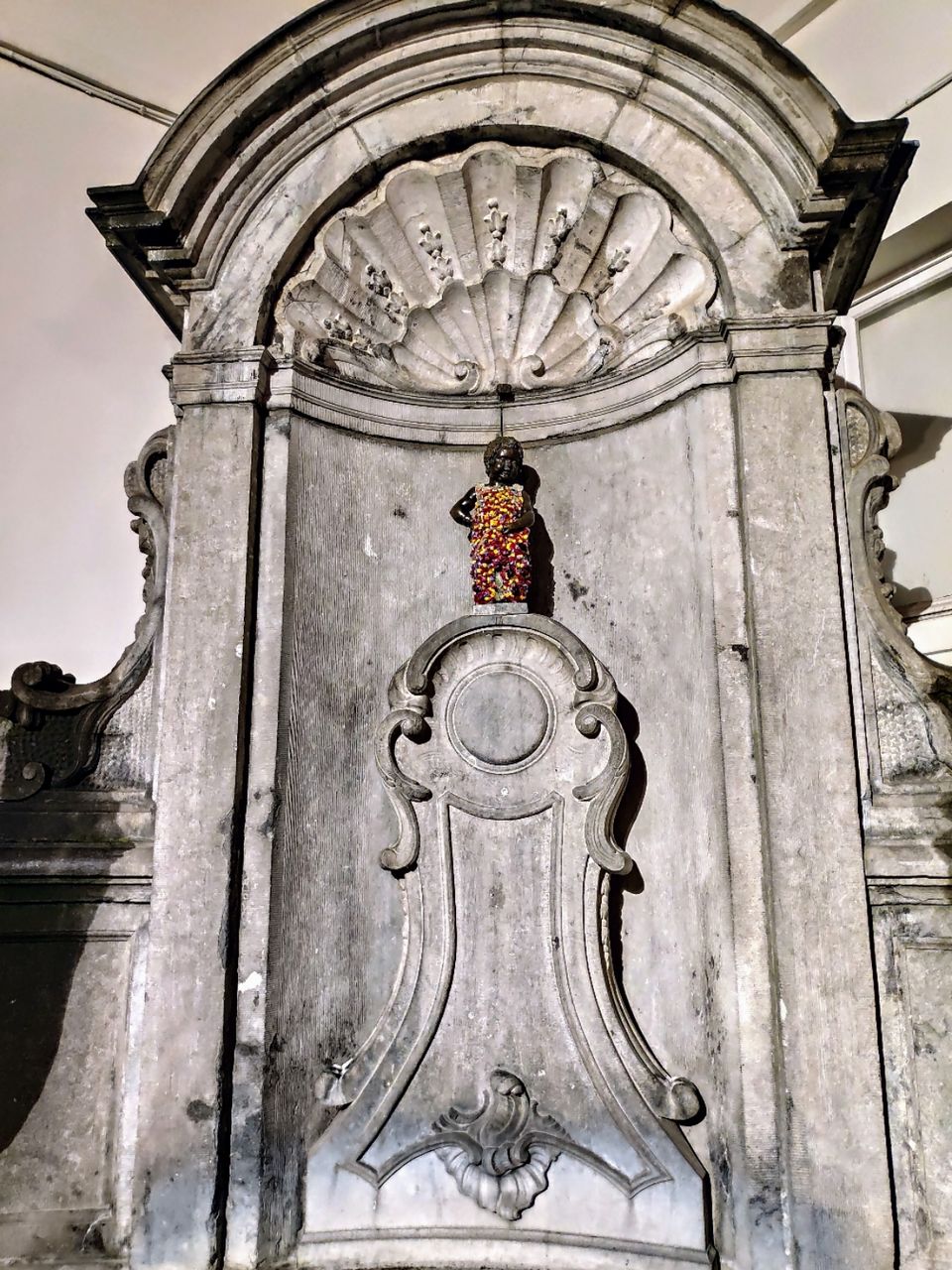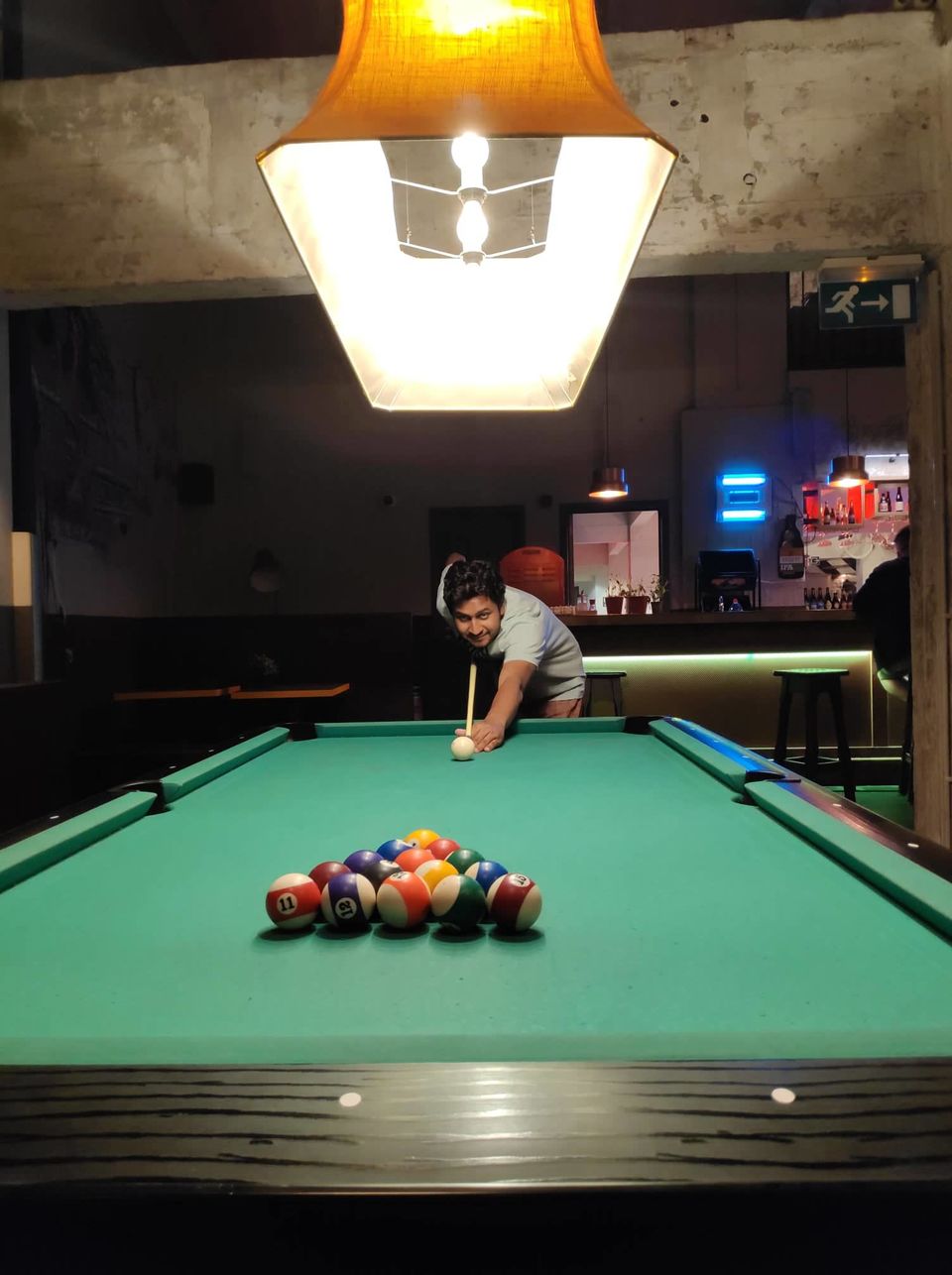 Our hotel location is near by Schiphol airport (better to take hotel in Amsterdam central area). We reached our hotel at 6:00 PM. Amsterdam central is 30 km (min 1 hour) from here. My borther-in-law checked uber for central, it was showing around 40-50 euro, he booked for us. Cab driver took some long route and after 1.5 hours ride to central, cost was 65 euro (oh f**k). Amsterdam is famous for bicycles also. You found more cycles than its population. Central was little crowded, after roaming random street, took dinner in an Indian restaurant. We took 24 hours Amsterdam & Region City pass: 20 euro each (best option, you can go near by cities also and airport link is also included). Then we came back to hotel with this pass by metro and bus.
Next day, 1st we went to Zandvoort Beach (opposite to central ). Sand art sample were there just before beach. As we reached to beach, it was raining and heavy wind flow, very difficult to stand there and few people were surfing in this weather also. After some time we decided to go back. We moved towards Zaanse Schans (small dutch town, 30 min ride from Amsterdam central). Its famous for historic windmills, wooden houses, cheese making factory and museum. Even you can see windmills from inside (3 euro). Then we came back to central and went to Rijksmuseum, famous "I Amsterdam" sign here outside. But, bad luck, letters have been removed after they were accused of promoting mass tourism. We took rest there in garden. Canal ride in central area is also a good option, we didn't take it. After roaming here & there, finally entered in a shopping complex to buy some gifts for family & friends, because its last day of our trip.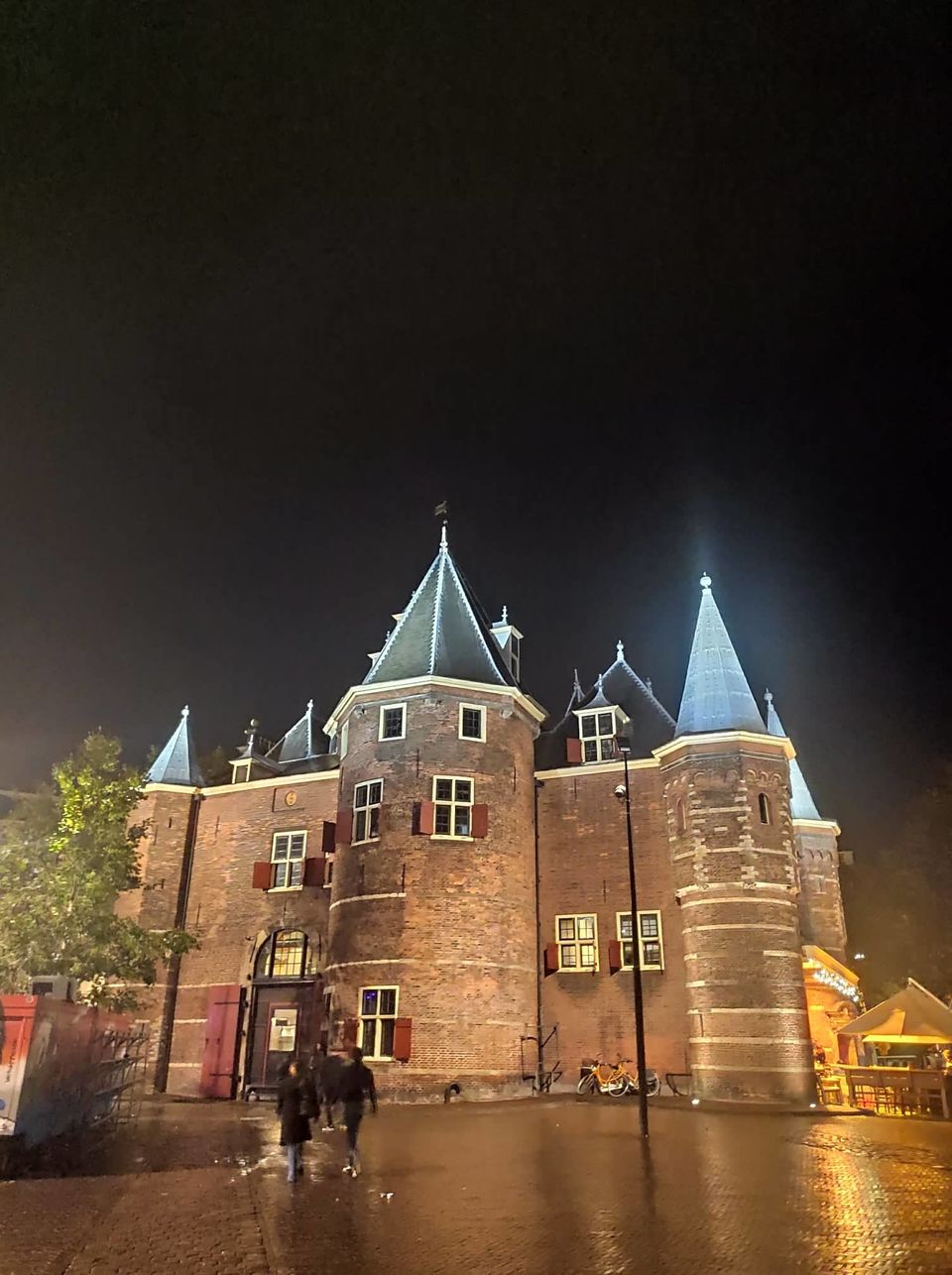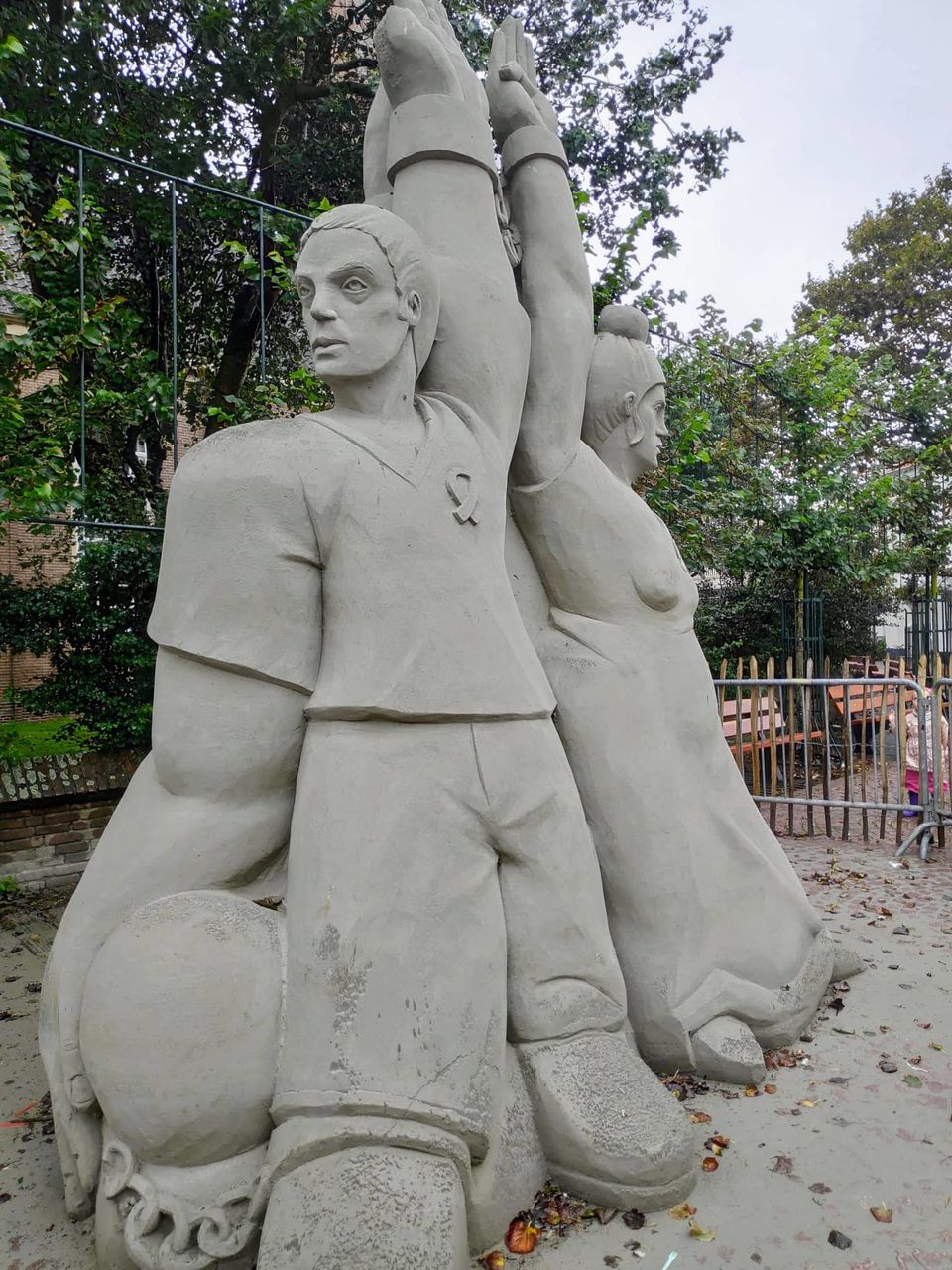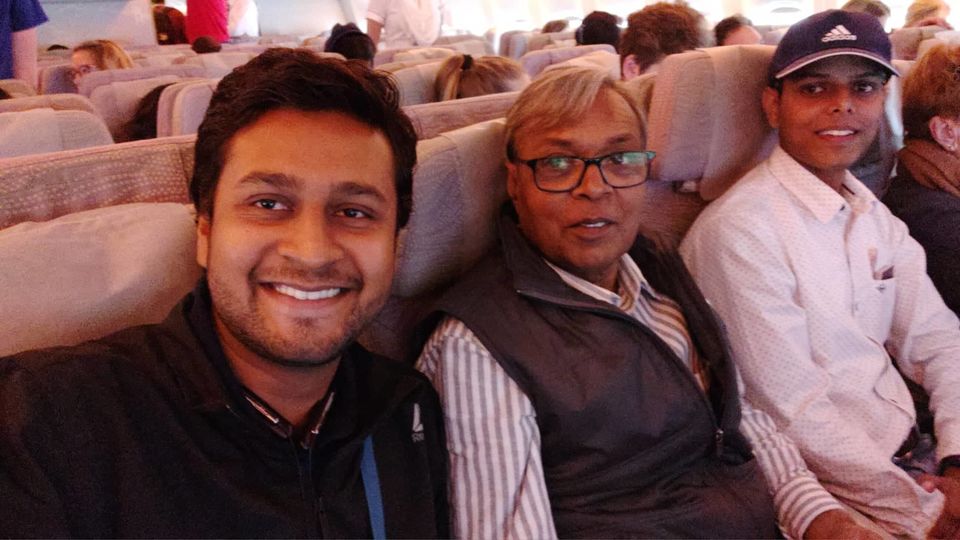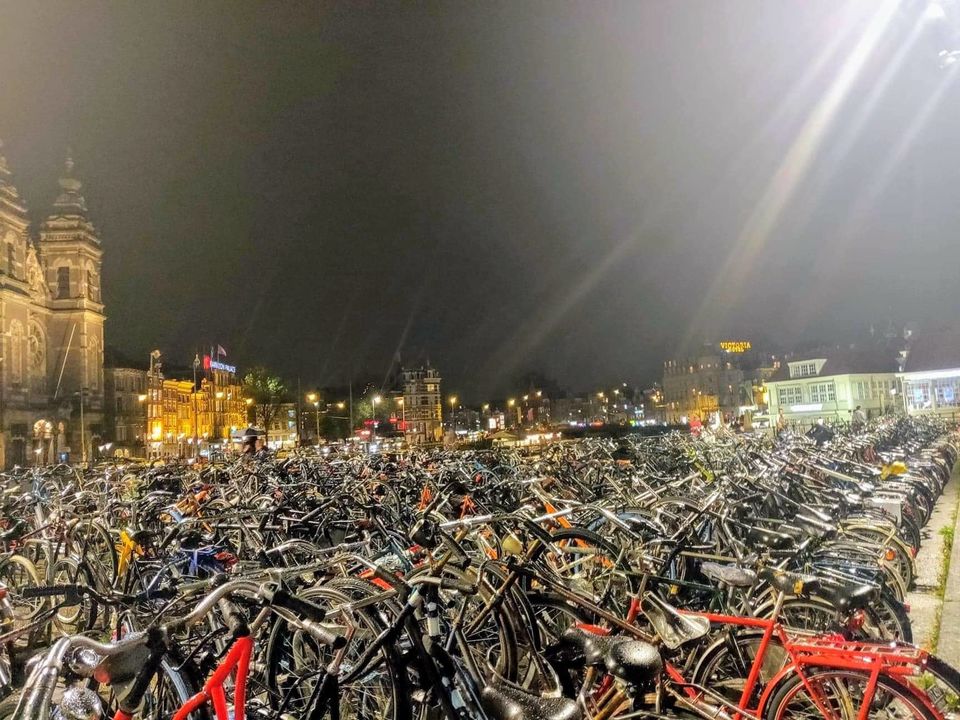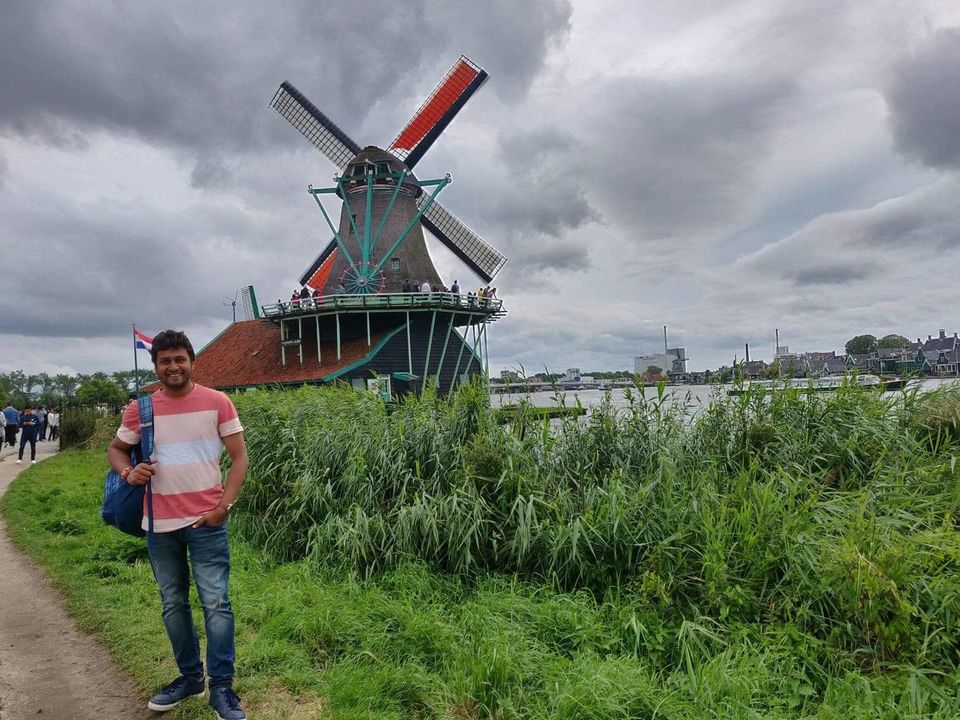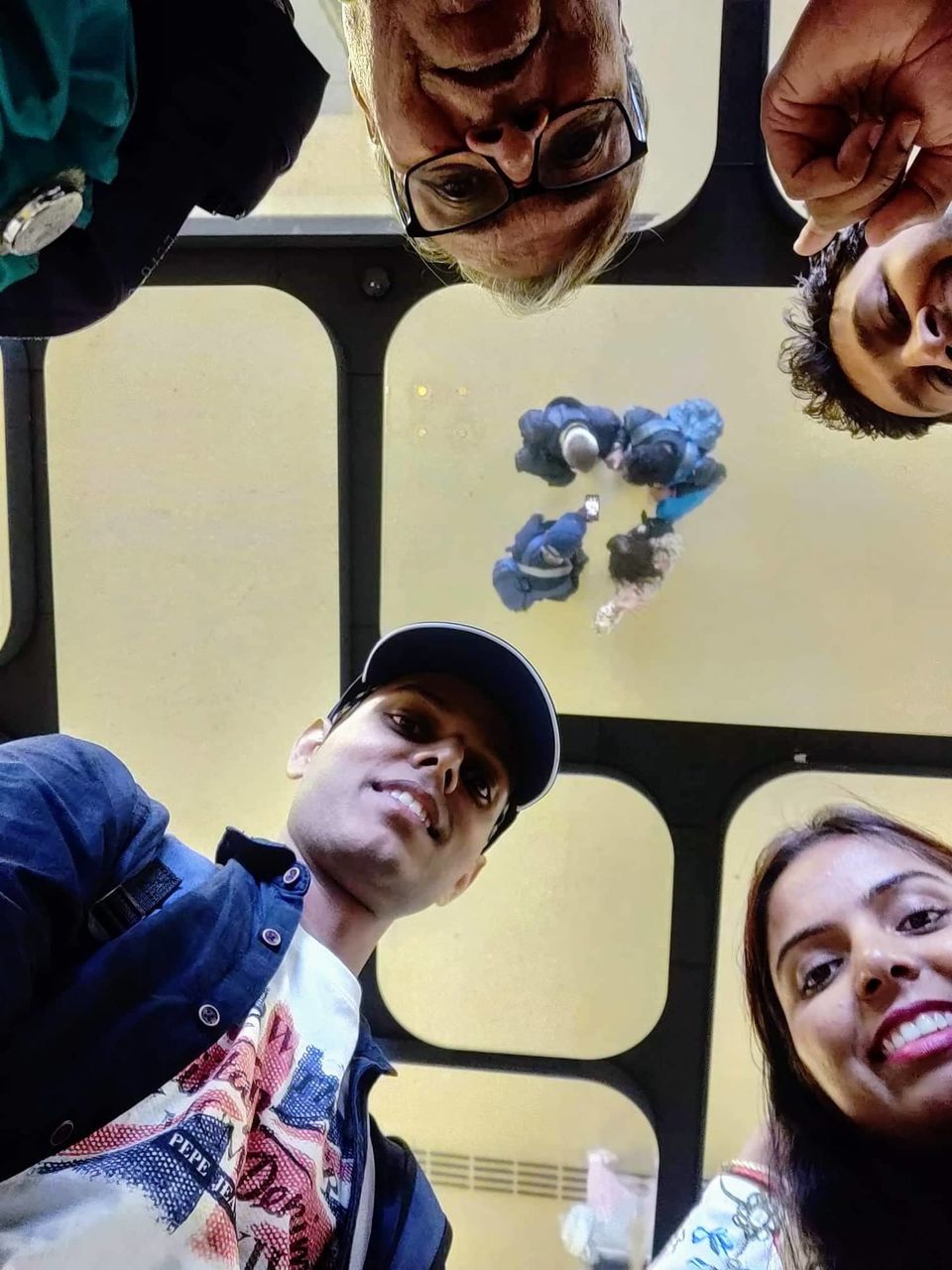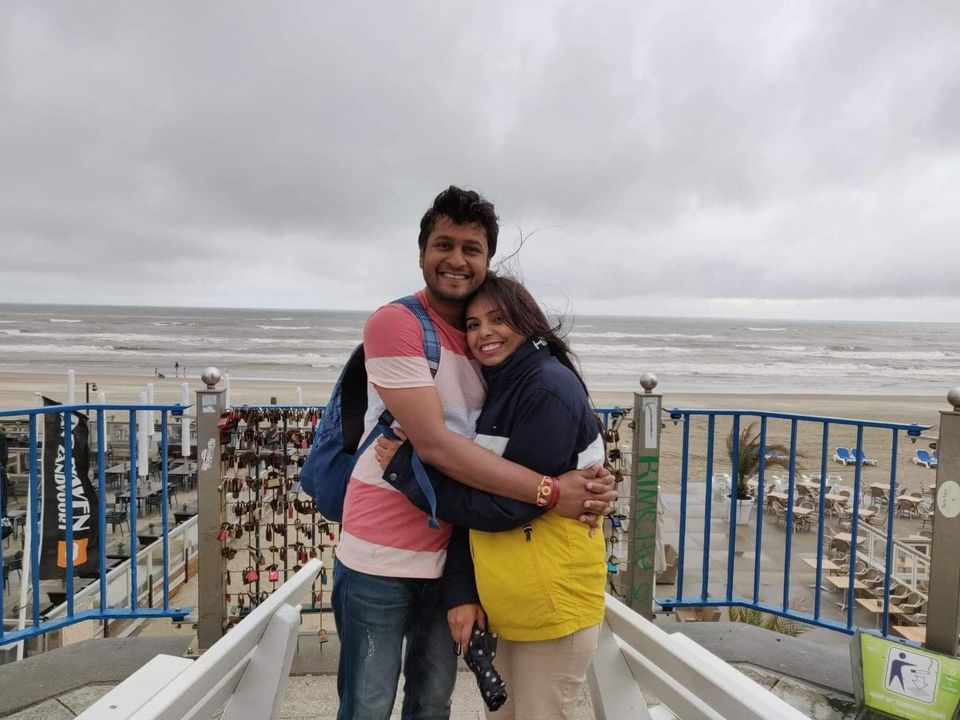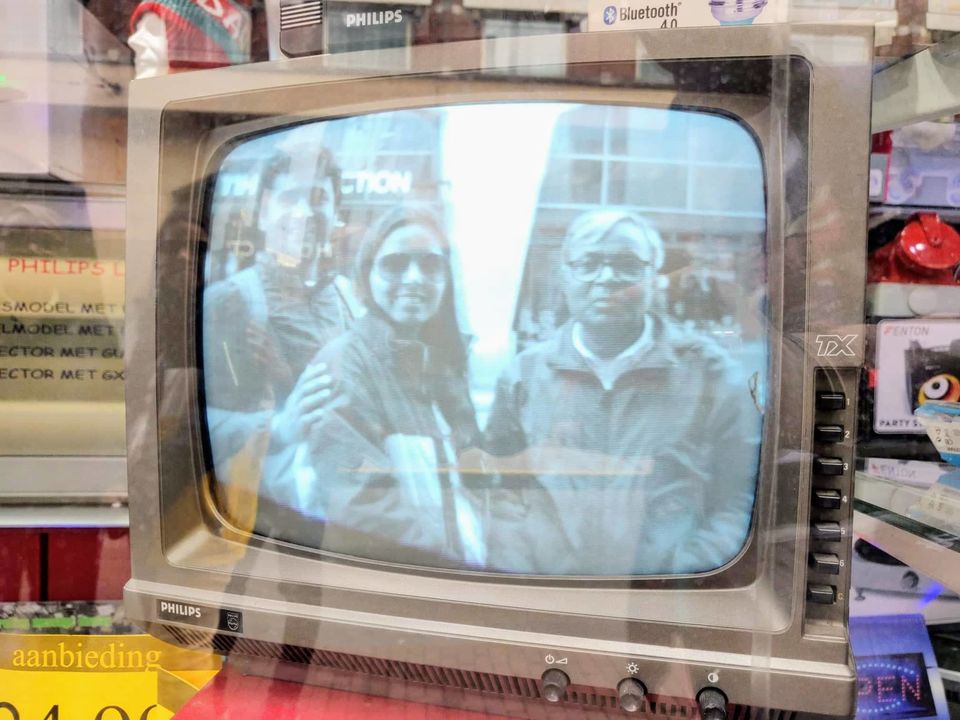 Next day we all have flight from Schiphol airport. I, brother-in-law, father-in-law were going to board for INDIA and my wife for PAU, France. It was really tough time for me to say good bye to her after spending around 1.5 months together. She will return back in Dec'19 after completing her project. So, its time to say good bye to Euorpe.
I landed in ahmedabad at 4:00 am, on 19.08.2019.
Note:
- Be aware of pickpockets every where.
- In every city you can buy bus, metro tickets in advance, and don't forget to activate it through machines when ever you are going to ride.
- No food problem, you can get veg food and even Indian food in each city easily.
- If possible, book famous landmarks ticket already, so that you can save your time.
- After few days, we were enjoying street walk and watching local culture, life style, performance on the roadside more rather than to see landmarks. So, we missed few landmarks in every city.
Flight cost : 50000/- Rs. (Ahmedabad to Paris & Amsterdam to Ahmedabad, one person)
Daily Expense on food: 30-40 euro per person
Hotel : 30-35 euro per person
Frequent Searches Leading To This Page:-
Best Tours Of Europe, Full Europe Tour Package, Europe Tour Package Cost, Europe Tour Budget, Central Europe Tour, Europe Couple Package, Europe Tour Cost From India, Europe Trip Packages For Couples