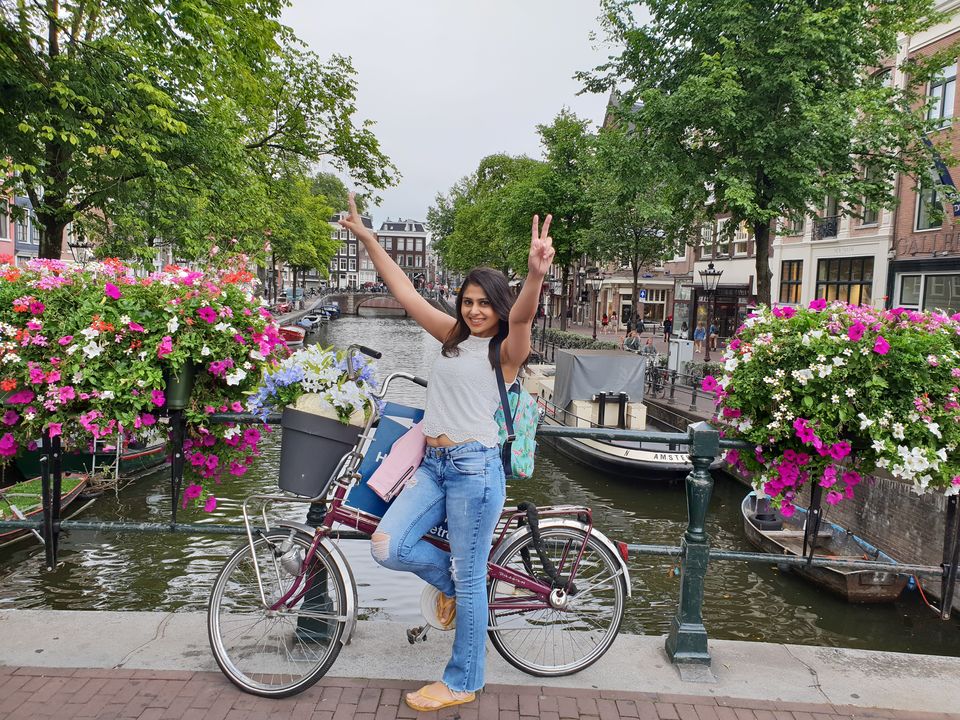 So you're coming to Amsterdam and your must-do list already includes the coffee shops, boisterous bars, and the red light district, but that's just a tiny bit of this beautiful #Dutch land. Amsterdam offers a lot more than vice. There are world-class museums and vintage shopping for history and culture enthusiasts, coffee shops, bars and nightclubs for the party-goers and canal cruises, day trips to the countryside for the laid back ones. No matter which bucket you fall into, we recommend 8 absolute must-dos in #Amsterdam .
1. People watching at Dam Square
Your first stop outside Centraal will be #DamSquare , a perfect destination to touch, feel and see everything Amsterdam stands for. From aromas of freshly baked stroopwafels to the intoxicating smell of marijuana, this place will overwhelm you with the vibe of this eclectic city. Just spend some time people-watching at this beating heart of the city.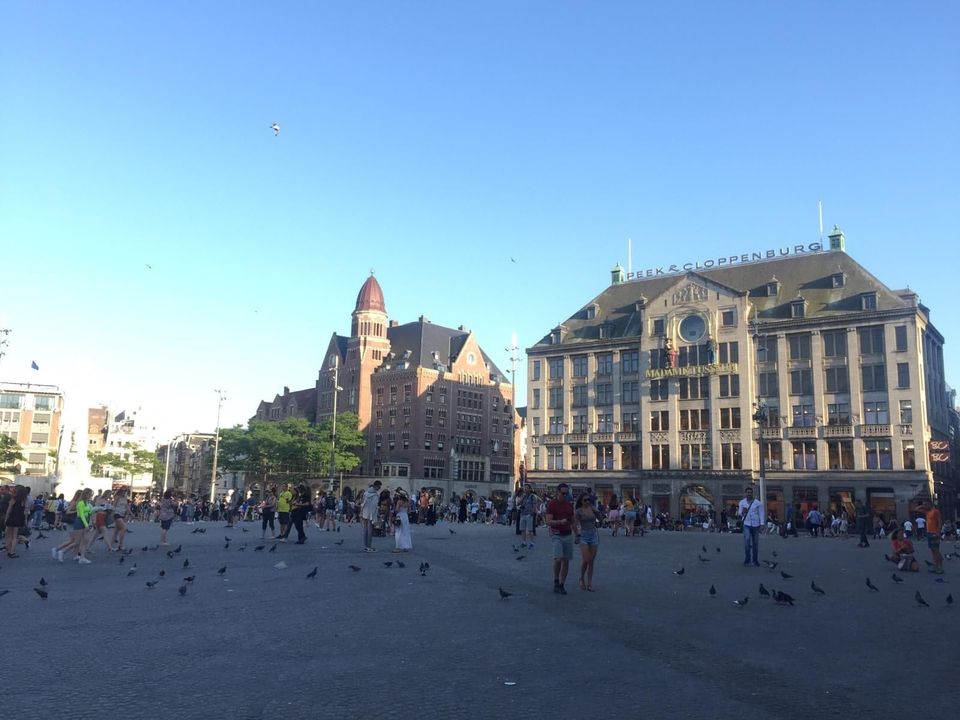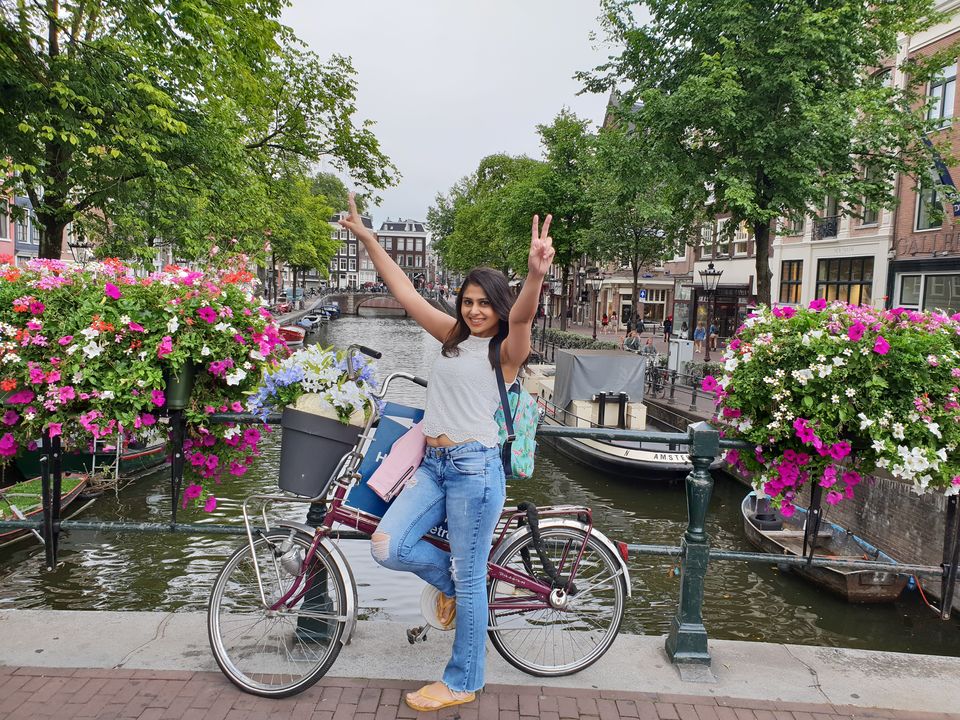 If you were born with a sweet-tooth like me, then you're sure to dig into a lot of Stroopwafels in Amsterdam. There's nothing that comes close to a freshly made stroopwafel from a food stand in Amsterdam. They're warm and gooey. But hey! Do you know the correct way of eating them? You need to place them on a top of a hot cuppa, in order to soften the crust and inner layers with steam. One of the best places to eat a variety of stroopwafels is Van Wonderen at Kalverstraat. It's my favorite because it lets you add extra toppings to those yummy stroopwafels, making them finger-licking good.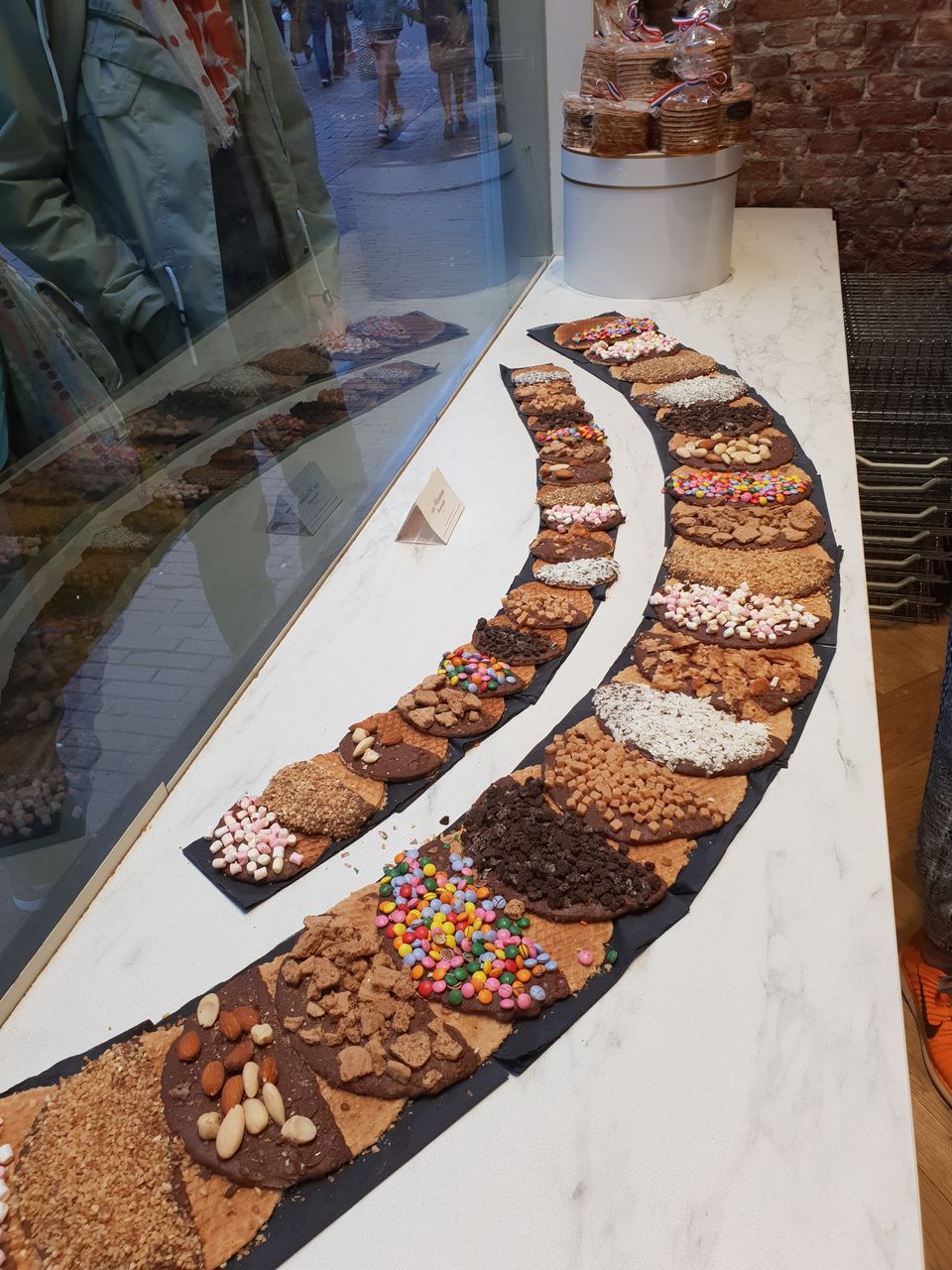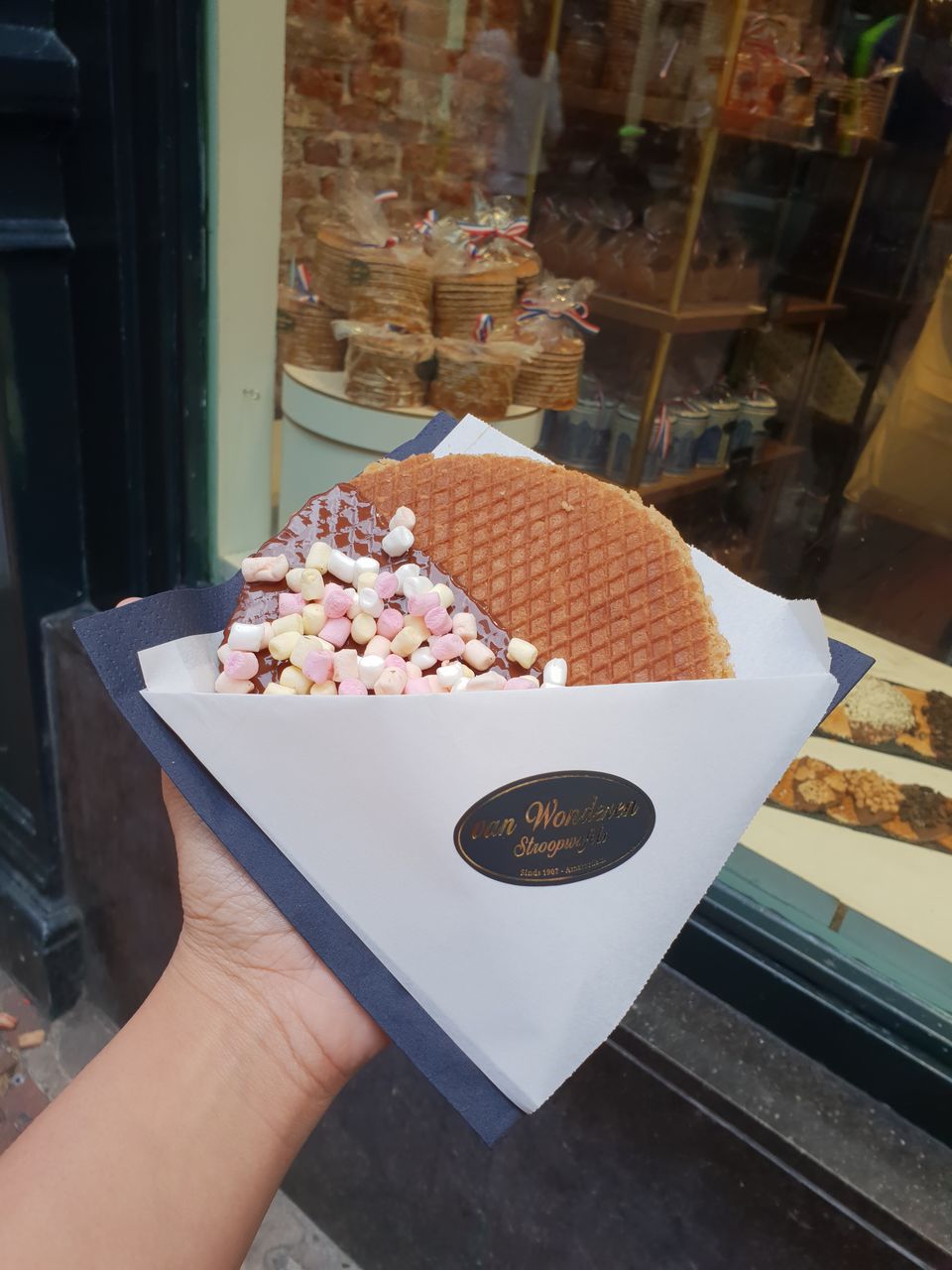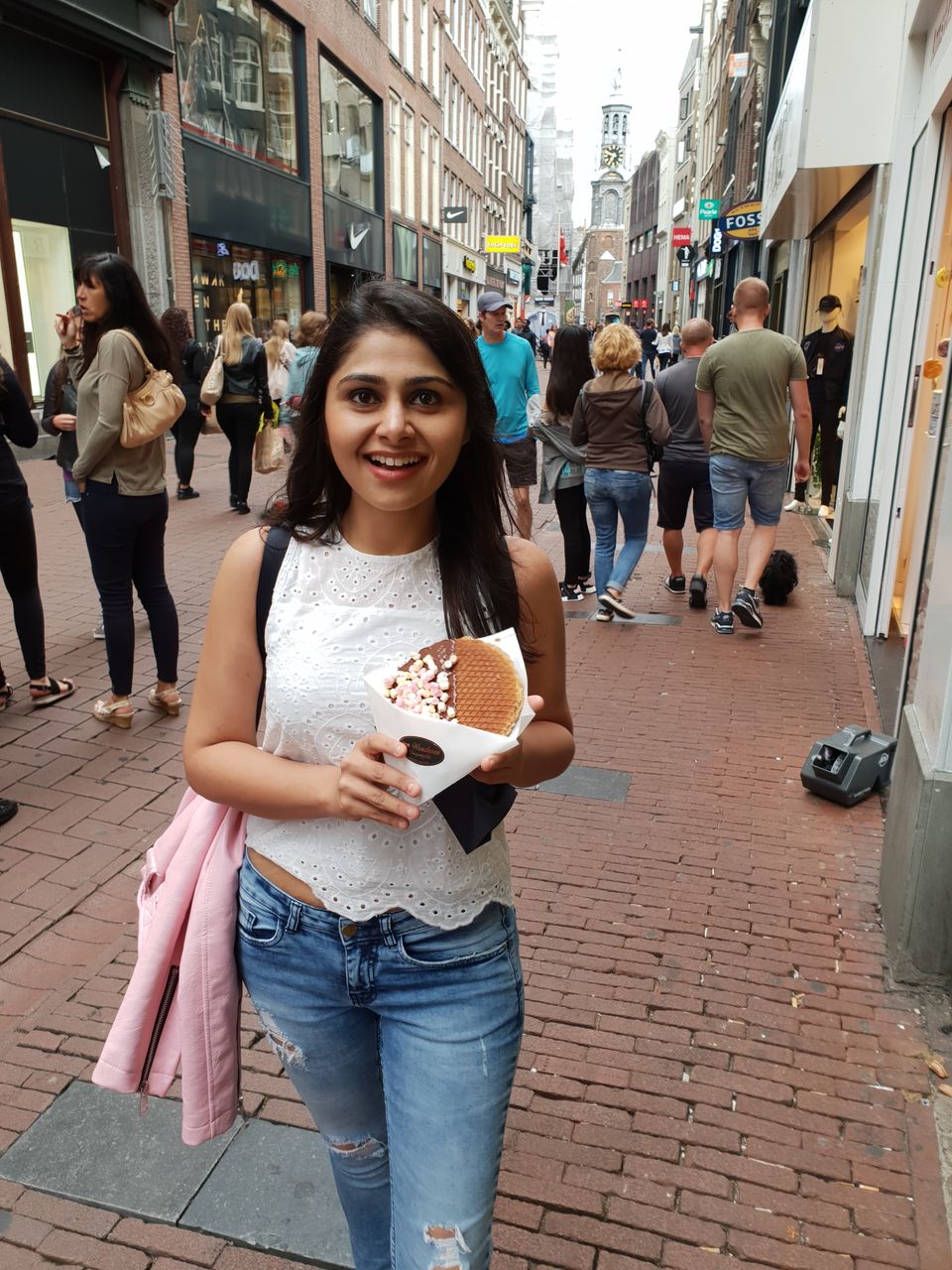 There are nearly as many bikes in Amsterdam as there are people, so there's no excuse for not biking around the quaint lanes and bylanes by the #canals . The best way is to start from Centraal as that's where most of the bike rental shops are and cycle along the waterfront. You'll see the most beautifully decorated #dutchhouses , picturesque bridges, and trendy cafes along the way.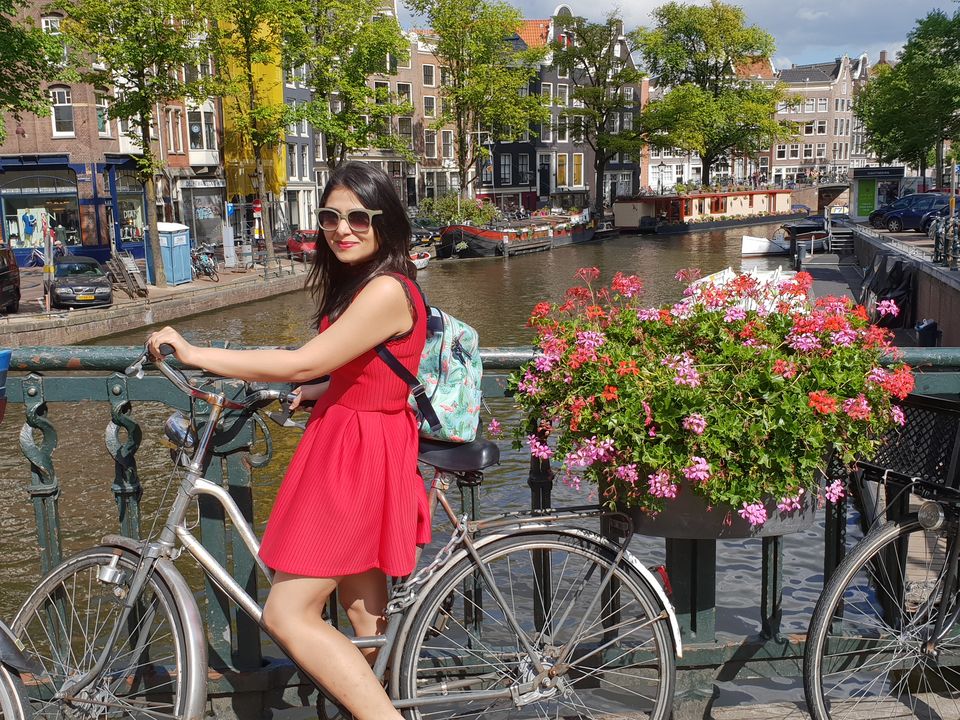 If you're visiting Amsterdam, there's no doubt that you want a photo in front of the iconic I Amsterdam sign for your Instagram grid. And why not? After all, the sign is so popular that there were 6K selfies reported in front of it. If you're wondering where exactly is it, then look no further! It's located right behind the #Rijksmuseum in the Museum Square, South of Amsterdam. A selfie with the sign is a must!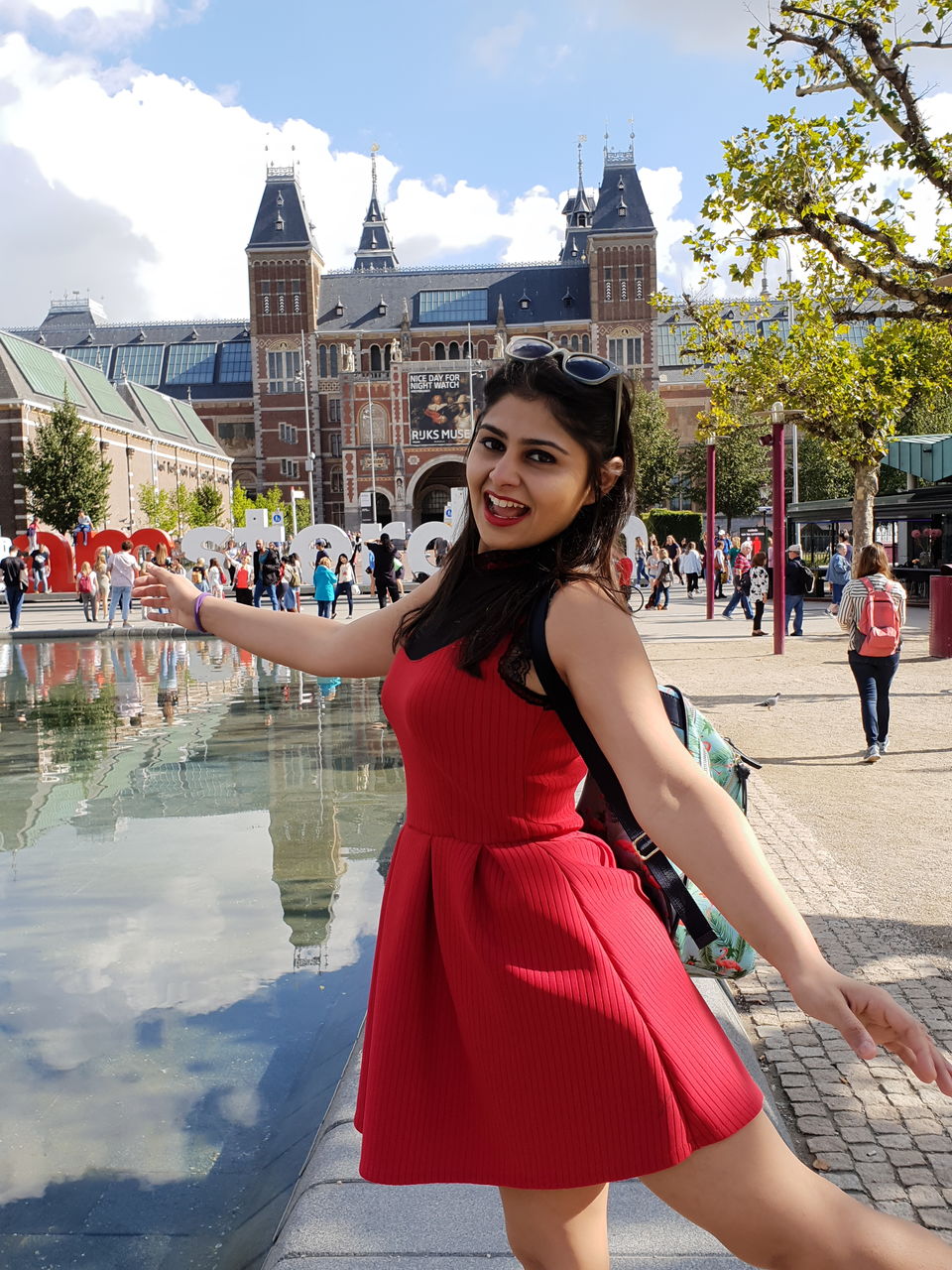 Amsterdam has over one hundred kilometers of canals and 1,500 bridges and the ultimate way to admire Amsterdam is by cruising the canals. This 75-min tour is the best way to see the city at a glance. The #cruise takes you around the most beautiful dutch houses, sharing the history of some of the landmark buildings of Amsterdam.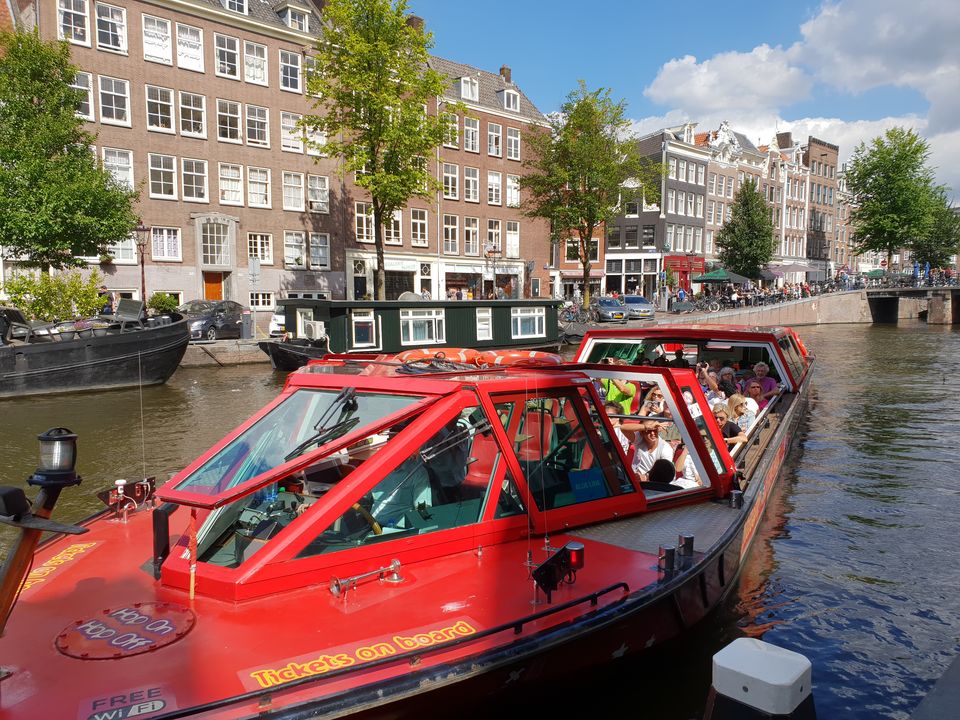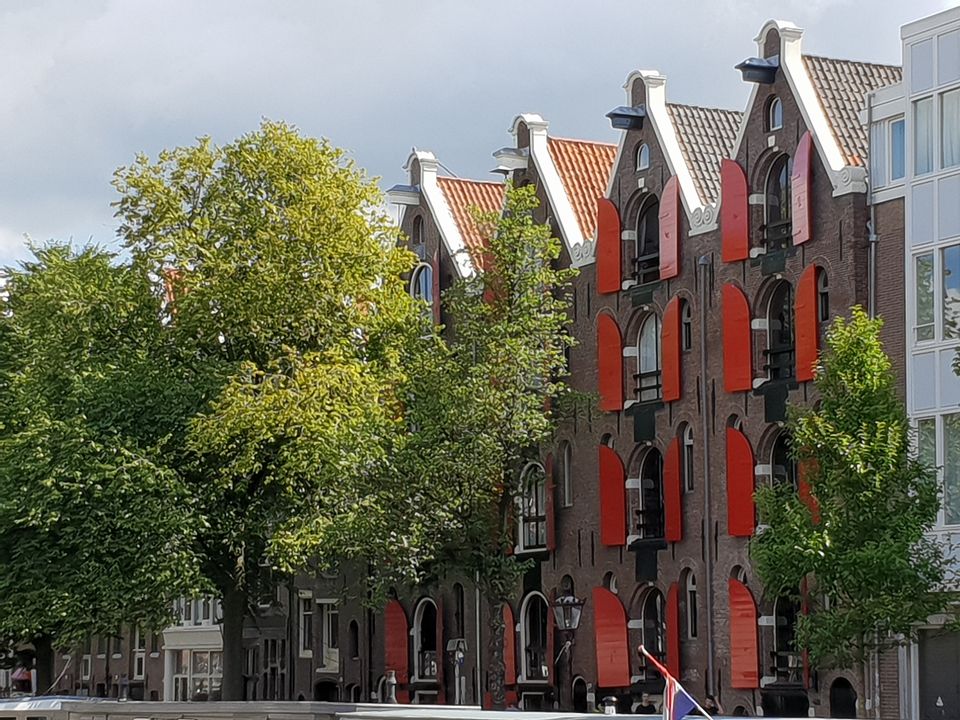 I have a travel ritual - I buy one dress from each country I travel to. If you're anything like me, then you'll love shopping at Nine Little Streets. This street is popular for #vintagefinds and high-end fashion, yet at affordable prices. You'll see indie boutiques, quaint cafes and cheese shops nestled in this street. Amsterdam also has a lot of street markets in the buzzing 'De Pijp' area, where you'll rub shoulders with both tourists and locals alike. You can buy souvenirs, flowers, cheap clothing, bags, etc. and indulge in some lip-smacking local street food from the stalls.
8. Explore windmills in the Dutch countryside
Tulip-filled meadows, historical windmills, and traditional cheese factories - this is what #Dutchvillages are made of. Zaanse Schans, a small Dutch village near Amsterdam should be on everyone's list who comes to visit this eclectic city. It takes roughly 40 mins to reach this place. Spend a day touring around this place getting an insight into Dutch living.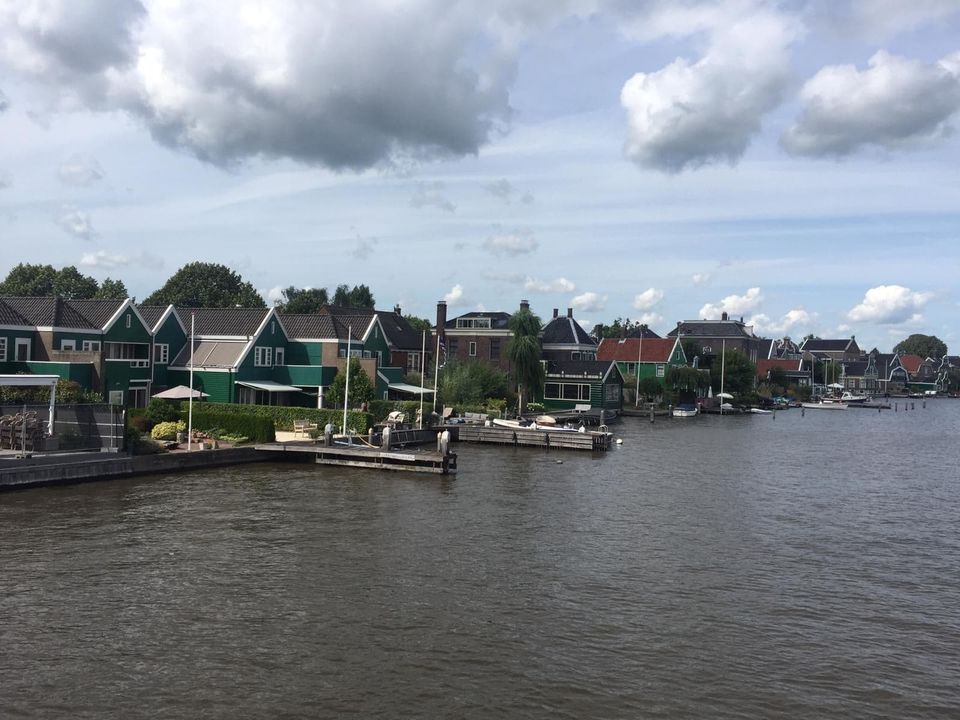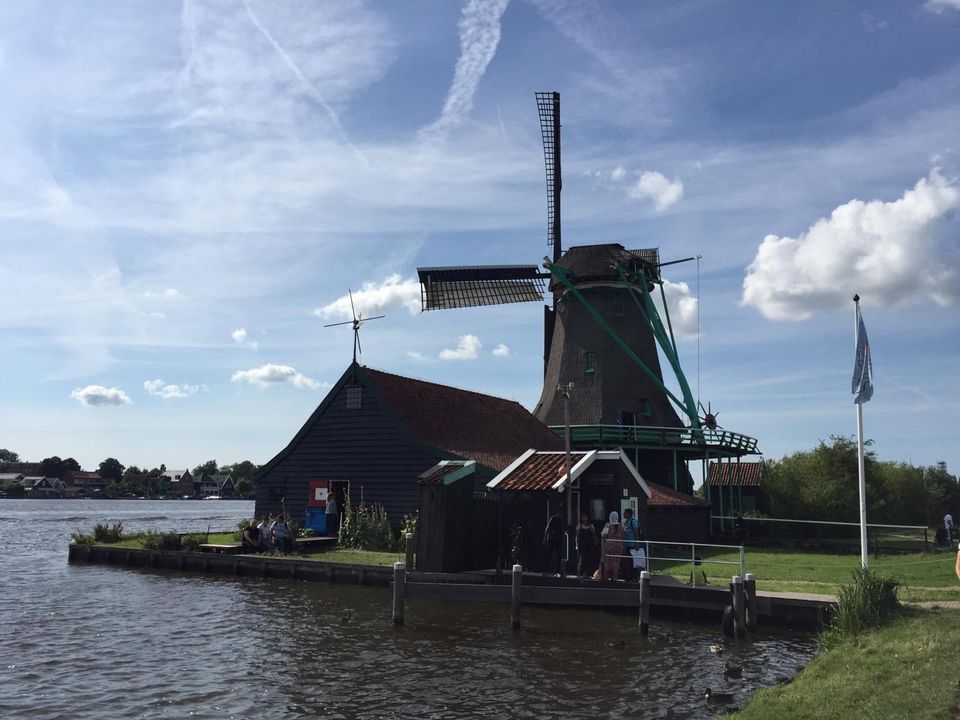 We flew into Amsterdam Airport #Schiphol and took a train to Amsterdam Centraal, the most happening part of Amsterdam. The train station is very well connected to the airport and takes about 20 mins to reach.
8 Absolute Must-Dos in Amsterdam:
4. Take the I Amsterdam Sign Selfie for your Instagram
6. Visit the Anne Frank House
I highly recommend you pick The Diary of a Young Girl for your flight read when visiting Amsterdam, then visit the house to see the scenes from the book coming to life. #AnneFrank lived in hiding with her family for more than two years during World War II in this house and the book beautifully describes the plight of Jews during WW2. Because its such a popular attraction, advance booking is recommended. Despite advance booking, you might need to wait at the entrance for up to an hour to enter the house - that's how popular this is.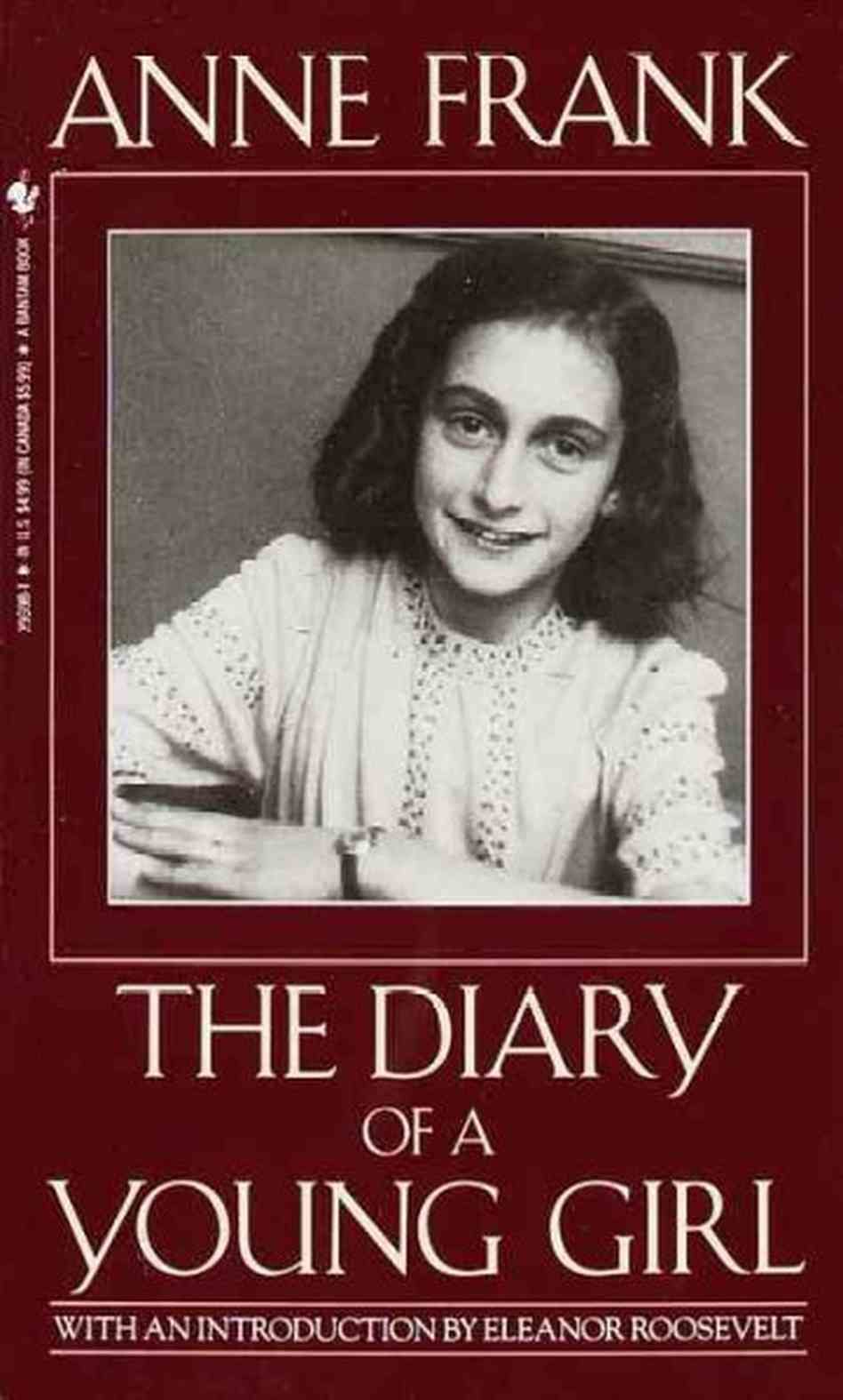 7. Shop at Nine Little Streets
There's this and there's so much more. Tell us your quirky suggestions in the comments below. :)