We started our trip to Goa from Hyderabad.One of my cousins had directly come from Chennai and reached Hyderabad on 12th jan 2018 morning.we had TSRTC Garuda bus at a cost of Rs.1100 to panjim(which reach panjim by 6:30 a.m the next day).me along with my 2 cousins had planned for the trip 3 months back.at start of the planning we weren't sure whether we will be able to make it out.But subsequently we made a whats app group and fixed in our mind "Yes!we are going finally".we made a shareable google doc document on the trip and found out the best ever possible ideas to make a great trip possible.
Me and my younger cousin reached panjim bus stand at around 7:30 am.we waiter for our elder brother who was supposed to reach at 8:30 a.m from bangalore.we 3 people found a handful of bike rental shops as we got out of the bus stop.we found a place where activa per day cost was Rs.350/day with Rs.1000 deposit/one activa.we took 2 and were provided 2 helmets.petrol bunk was nearby.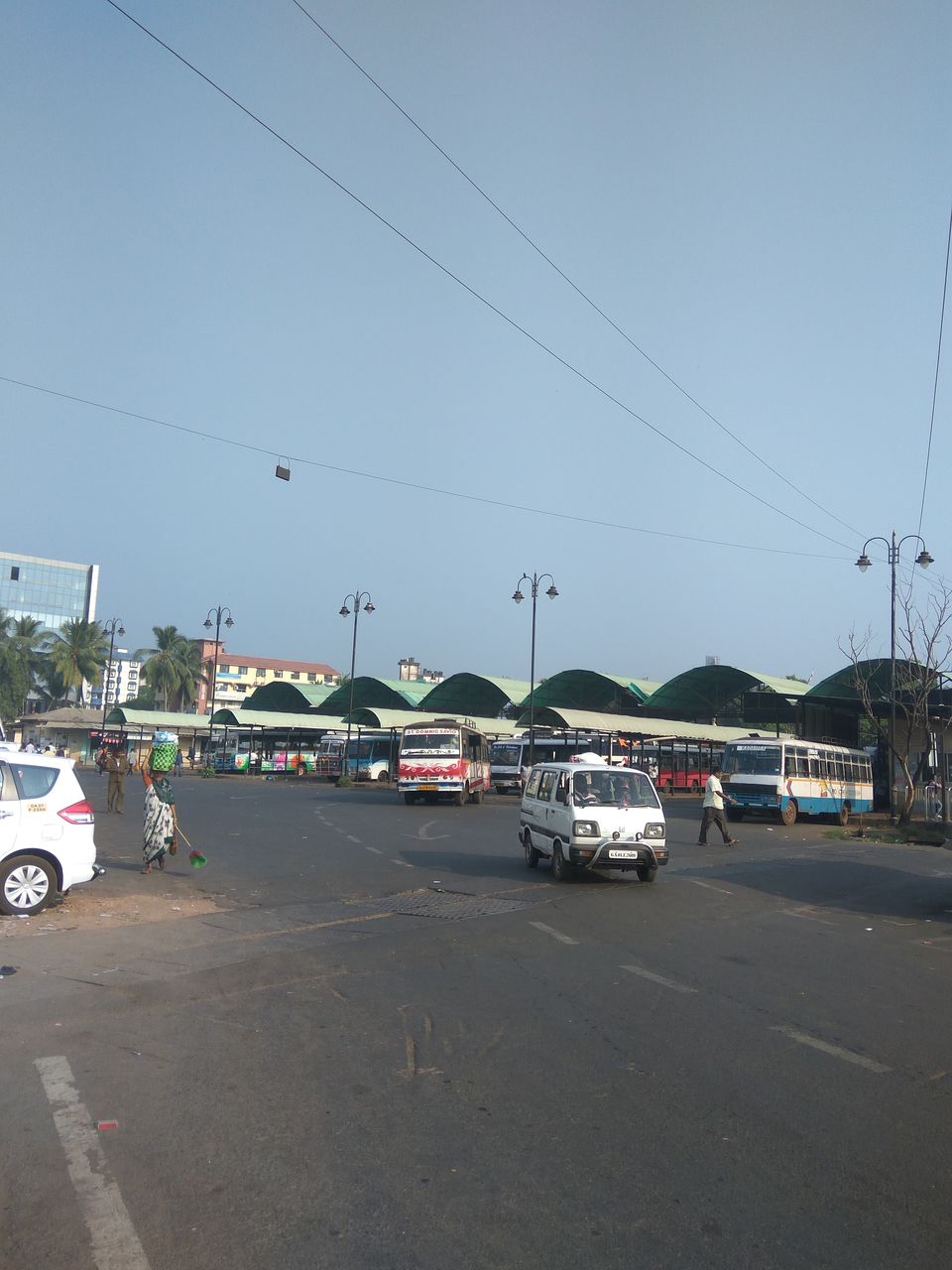 we booked room from 13th to 15th at Humble bee inns,nerul" which had around 3.9 ratings on book my trip.it provides swimming pool(according to makemytrip,but after reaching there we found out that the pool is not there any more) and a normal room at affordable price.This hotel costed us around Rs.2498 for 2 days for 3 of us.it is at a distance of 6.2 km from panjim bus stop.we directly went to panjim ferry terminal(ferry ride is free) 1.3 km away from bus terminal, which has ferry ride to Bentim which is 3.4 km away fro the hotel(save time,petrol).you can find many such ferry terminals throughout Goa.anyway our check-in is at 12 o clock.so went to Aguada fort and Reis magos fort some photo shoots before we went to our hotel to check-in.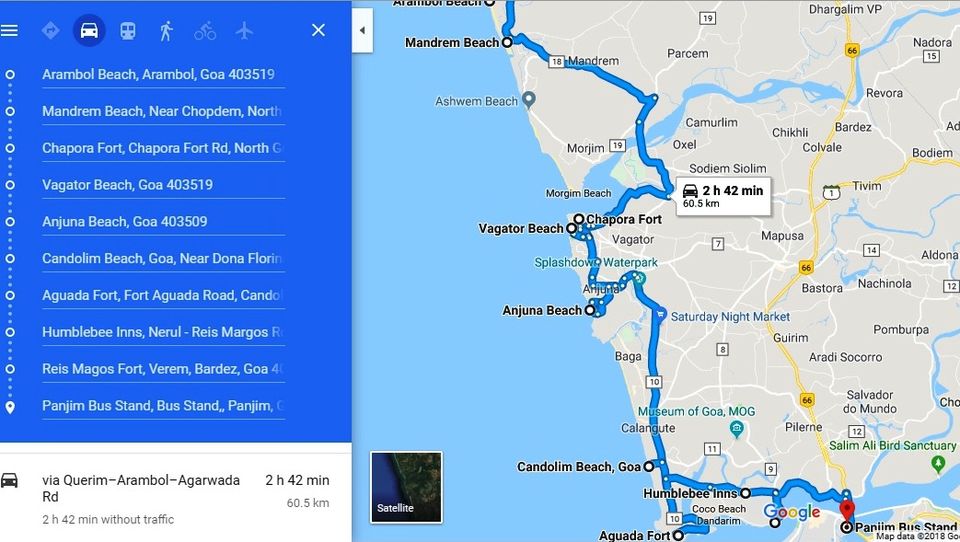 After keeping our luggage in our room,had some lite food and started to the northernmost arambol beach then to mandrem beach(you can find colourful huts here).next was to chapora (known famously as dil chahta hai fort).you have to climb up many steps to reach there.but the view from there of vagator beach will give you the value for the stress of climbing steps.no one among the tourist present were aware of the place where the actors sat in dil chatha hai fort.we found it out after some research from net and videos and took a good snap from there.next went to the vagator beach where there were many water games for the tourists.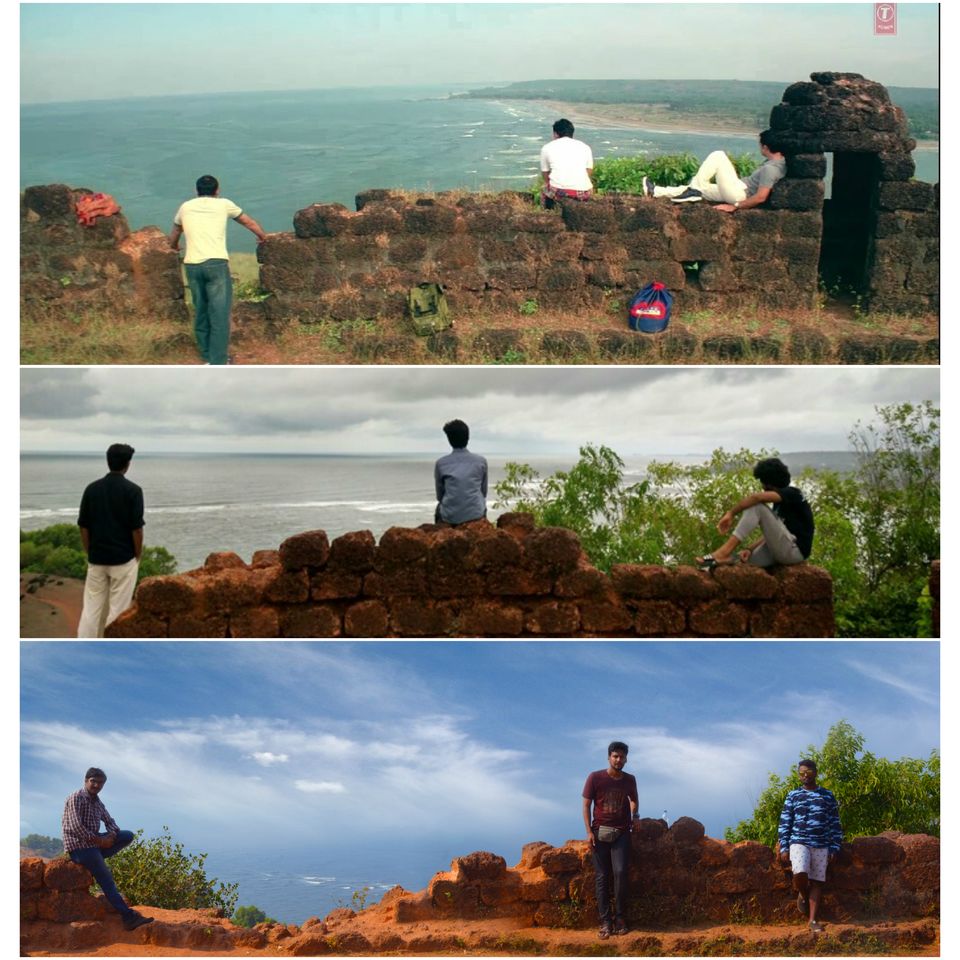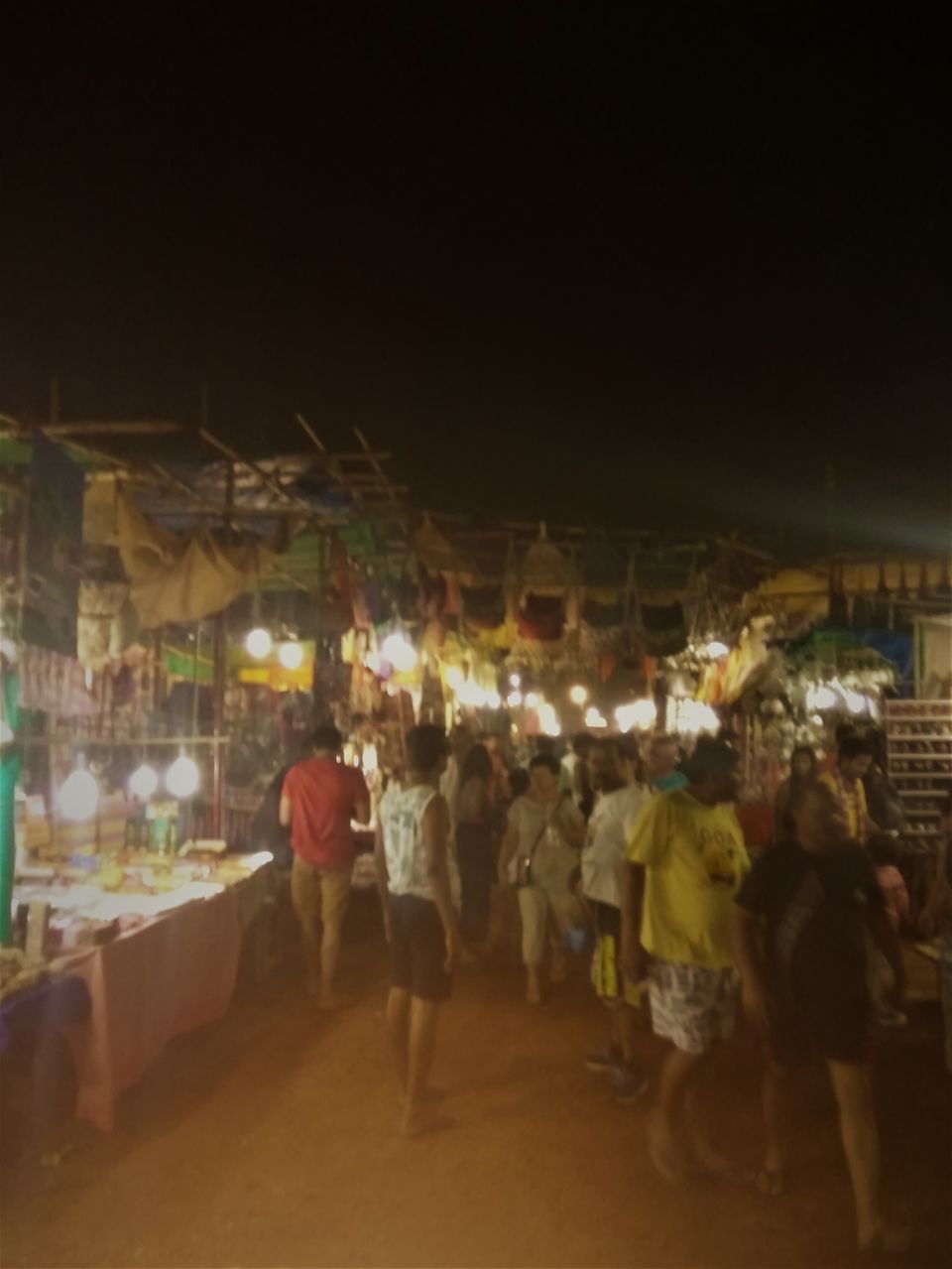 We had reached goa on saturday i.e the day when night market will be there in candolim.candolim driving is a risky job as you can see many drunk tourists crossing the road without even caring for vehicles on the road.Parking at Saturday night market is somewhat a problem.You have to bargain to buy items here as they tell u a price 8 times that of original price.