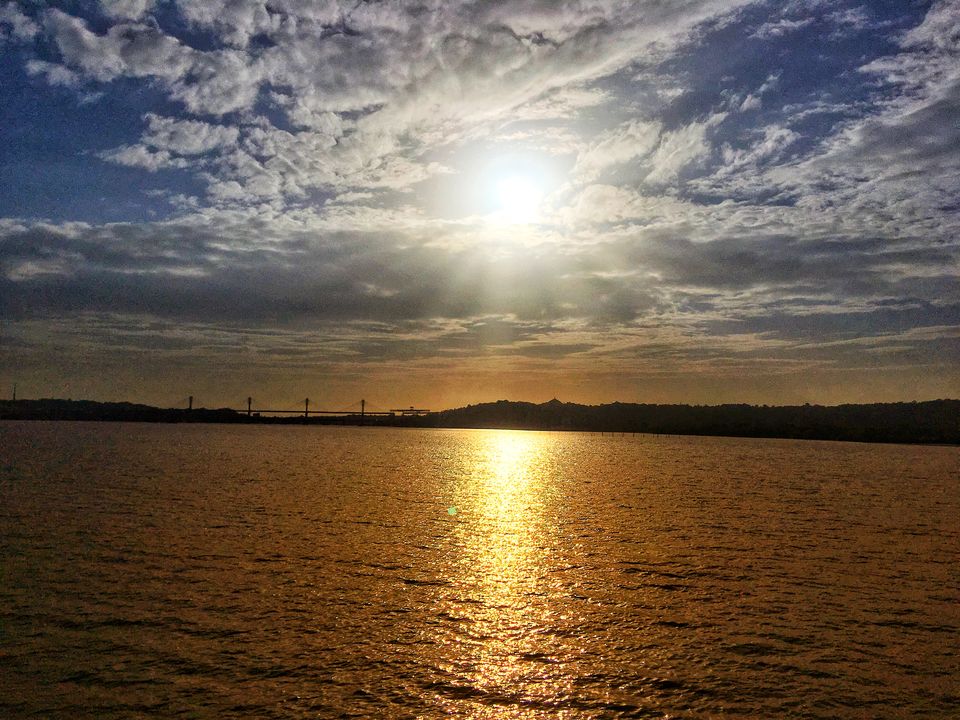 Let's go to Goa. We used to wait for this trip. This was our 3rd consecutive year. Last year we were 8 and this year we were 11. Hostel i.e. Seinfeld's Cafe and Hostel near Anjuna and Scooter were booked in advance for this trip. Thursday, we left early from our offices as we have to reach airport at 10pm and our flight to Goa was at 11:15 pm. We reached Bangalore Airport at 10pm and after check in, we were waiting for our flight. Finally we reached Goa around 12:45 am and there Our friend Shivraj was waiting for us. We adjusted our-self in his car and left for the hostel and fortunately, it was drizzling in Goa so the climate was pleasant. Hoping the same climate throughout our Journey.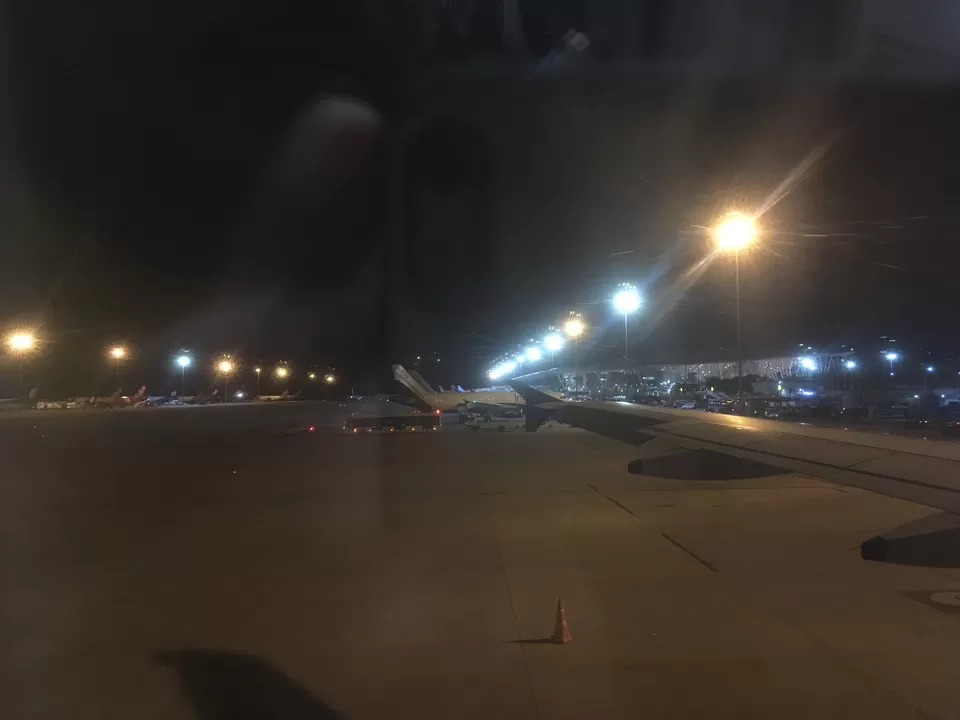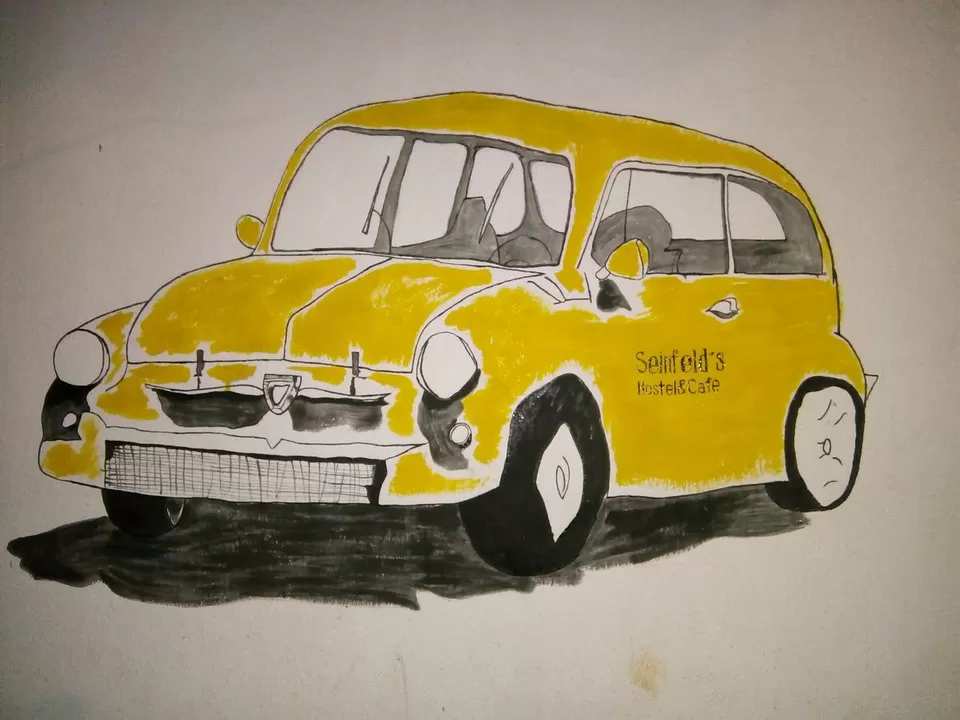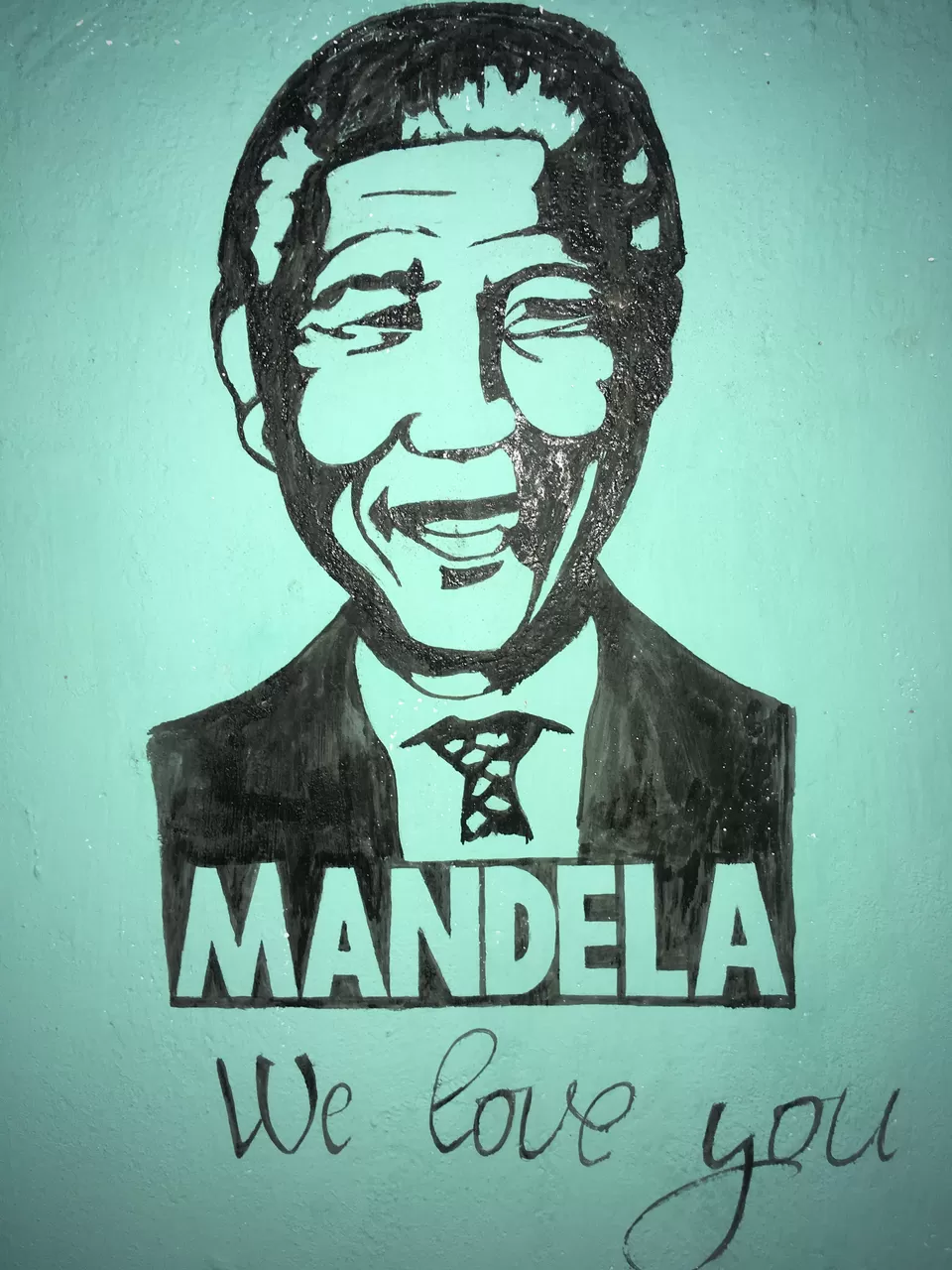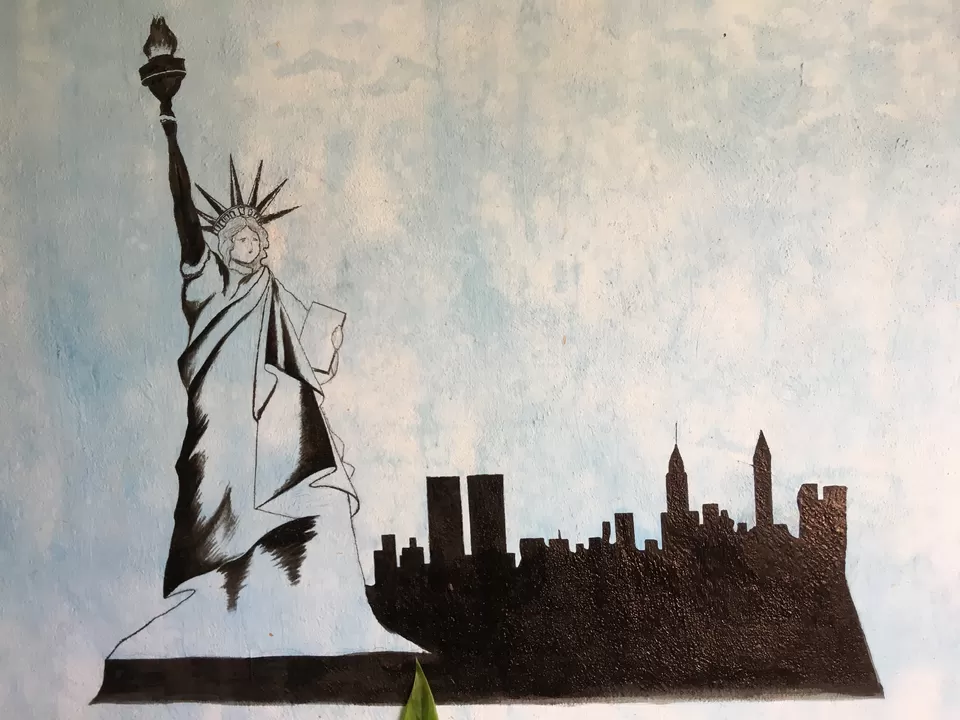 We started our morning with breakfast and left for Panjim. We reached Betim ferry terminal via Baga, Calangute and Candolim beach route. It took us to Panaji Ferry Terminal. First destination was Miramar beach. The beach was clean as compared to last year. Here we planned for our next day itinerary i.e. River Cruise activities on Mandovi River. After Miramar, we moved to Dona Paula beach. It is just 4 km from Miramar beach. Dona Paula has a number of myths and legends behind the alleged Dona Paula. Someone told me about the love story of these two. But the truth is far from romantic and more fascinating than legends. Dona Paula was a woman of charity and is known to have helped the villagers and worked a lot for their betterment, so after her death, the villagers decided to re-name as Dona Paula. Initially the village was called Oddavell(Source TOI). It's a good place to take a troll, with your loved ones and the evening views are just amazing. Few bollywood movies were shot at this location (Ek Duje Ke Liye(1981), Singham and Murder 2). After spending half n hour, we moved to our second destination i.e. Baga Beach. Again we took ferry to Betim. From here, we moved to Baga Beach. Here we had lunch and enjoyed till evening. After 6pm, one can find lots of sitting area near to beach with candle light. We stayed there around 3 hours then we moved to Hostel to get refresh. After refresh, we planned to visit Curlies in Shiva valley. On the way to Curlies, i received a call from my brother and he informed me that he met Mayur sharma (The Veg Guy from "Highway On My Plate" tv series). We clicked some pic with him. Curlies is famous for Rustic beach shack with rooftop seating offering Goan dishes, cocktails and club nights. Here one can enjoy 9 ball game also. This place looks better in night. One can listen the sea waves. Now they have started Sea foods just outside the Curlies. And the prices are little higher (For Sea foods, i like Kovalam beach which is situated in Kerala). At around 3 am, we same to our hostel.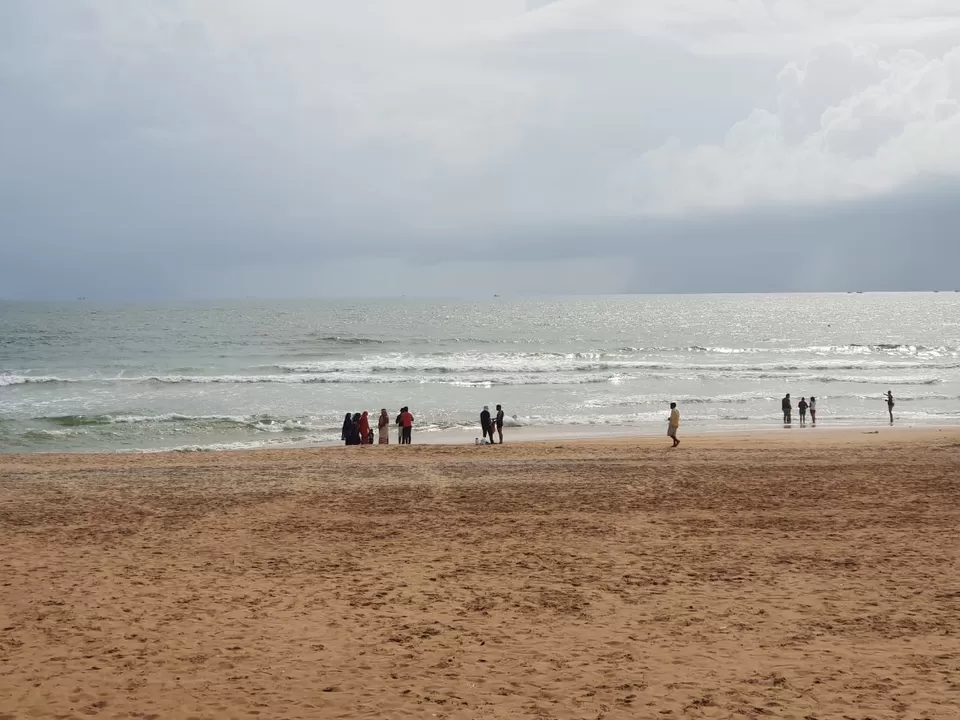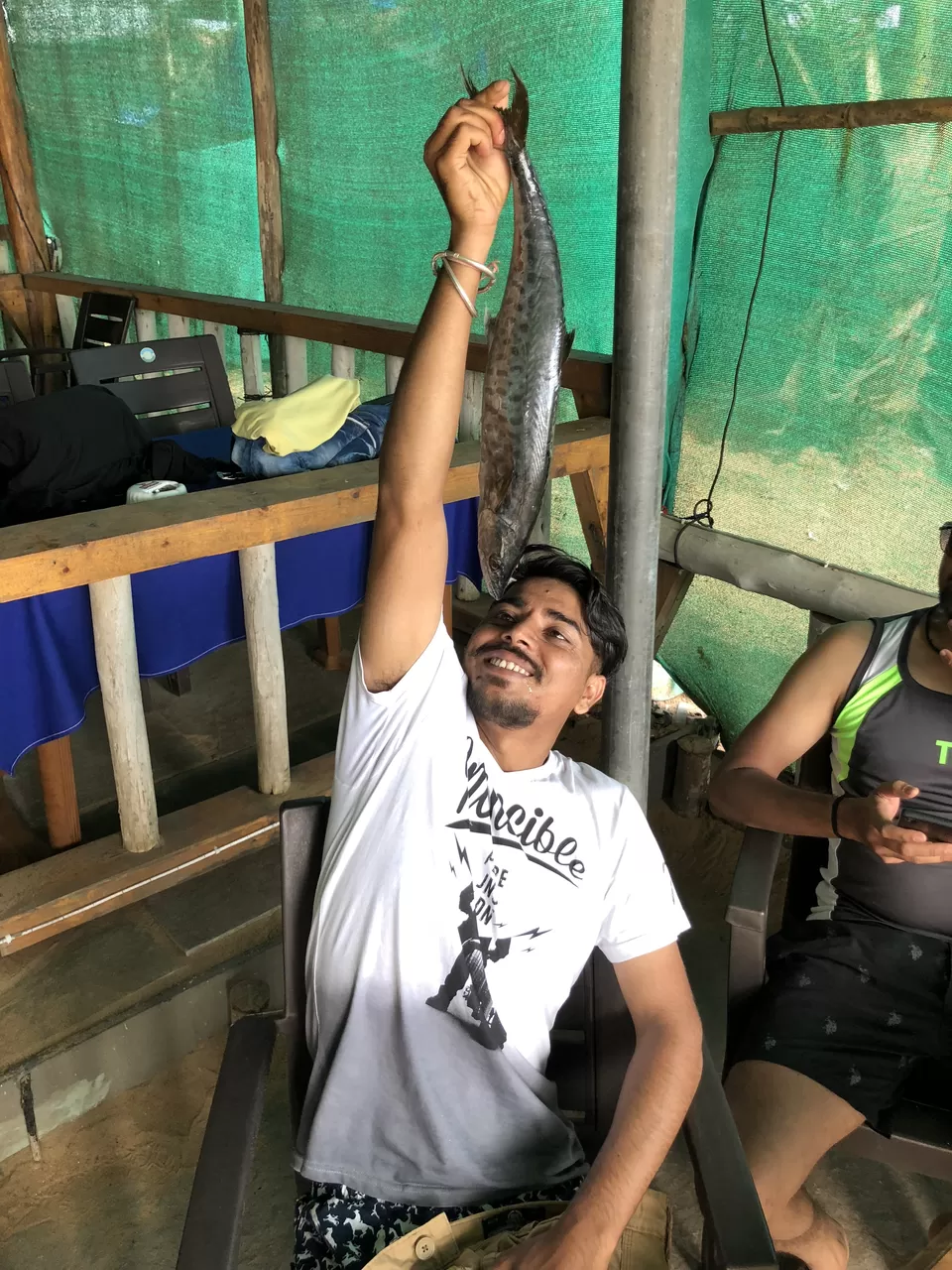 Day 2: First we visited Anjuna Beach, Calangute and Candolim beach. Anjuna beach has better scenic view. Here one can enjoy view while chilling. Around 1 pm, we started our scooter and followed google map for shortest route to our Cruise point. It took less than 30 minutes and we reached our destination. On the way to our cruise point, we enjoyed the calm, greenery and beautiful scenery of Goa. It was totally different part of the Goa. Our Cruise on Mondavi river starts at 2pm and ended at 5 pm. During this period, they offered meal, snacks, Cold drinks for Non-Alcoholic and Beer. Apart from this, they also arranged water sports. We really enjoyed the whole trip on river and it cost us around Rs 10,000 for 11 persons means 900 per head(One should know bargaining tactics). We were so tired that we thought to move directly to Hostel but again a thought come to our mind that better we should go to baga and there enjoy the late evening and then hostel. Here we enjoyed the evening with sea bath and then on the beach at Redfrog shack.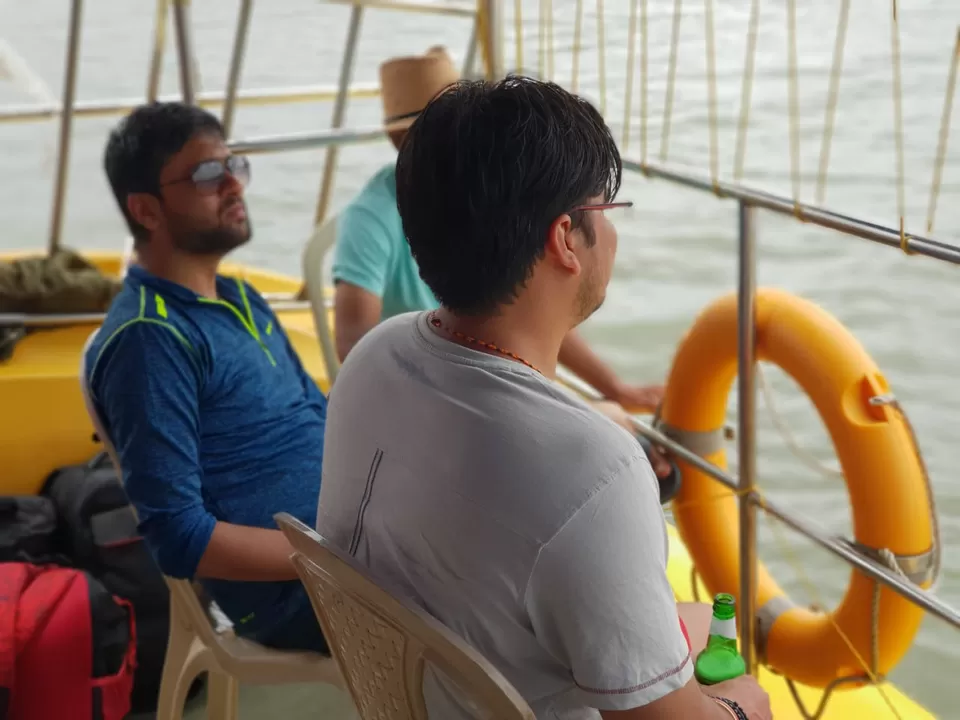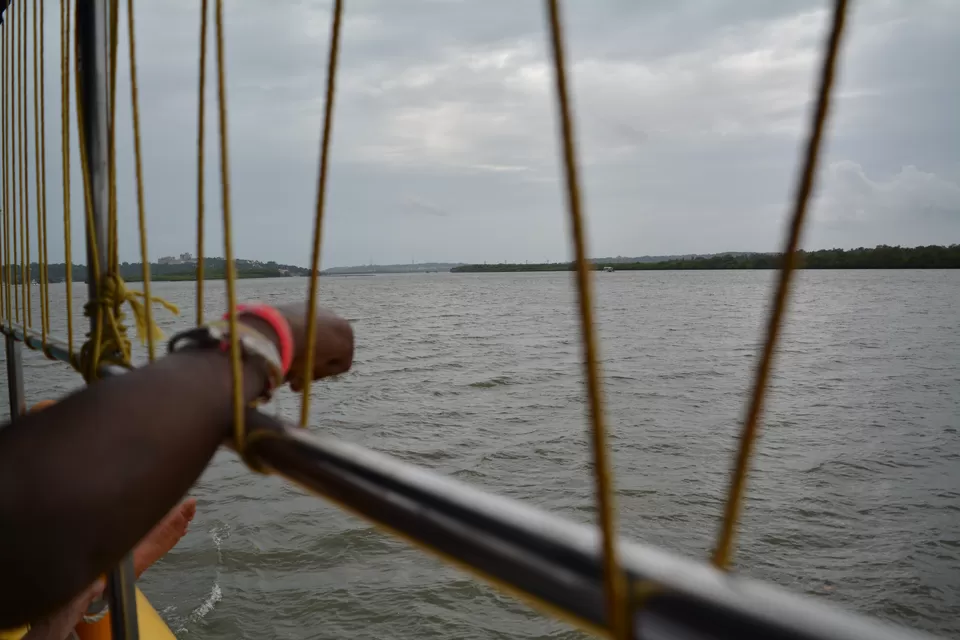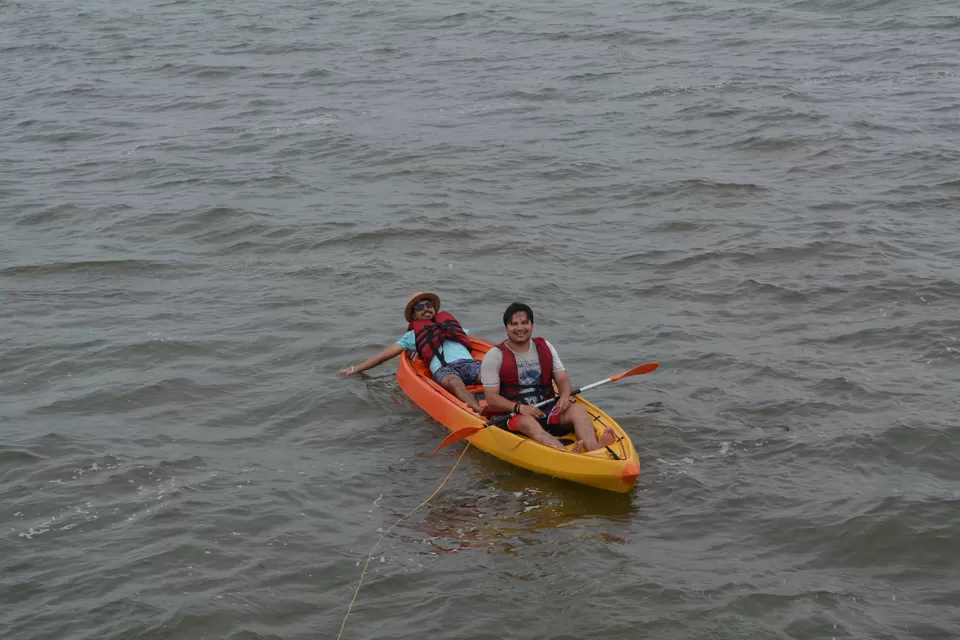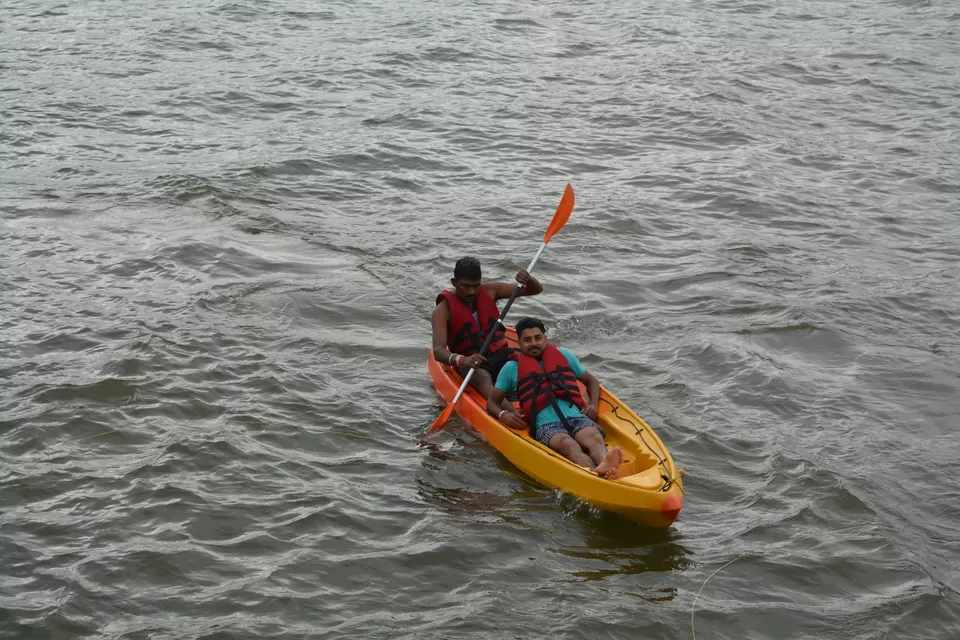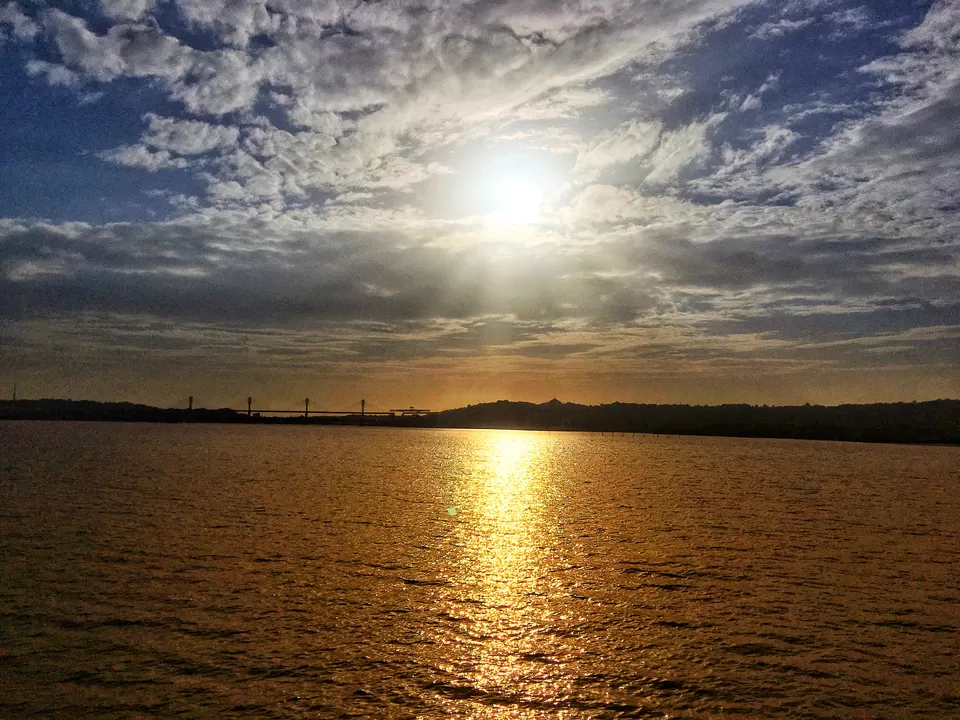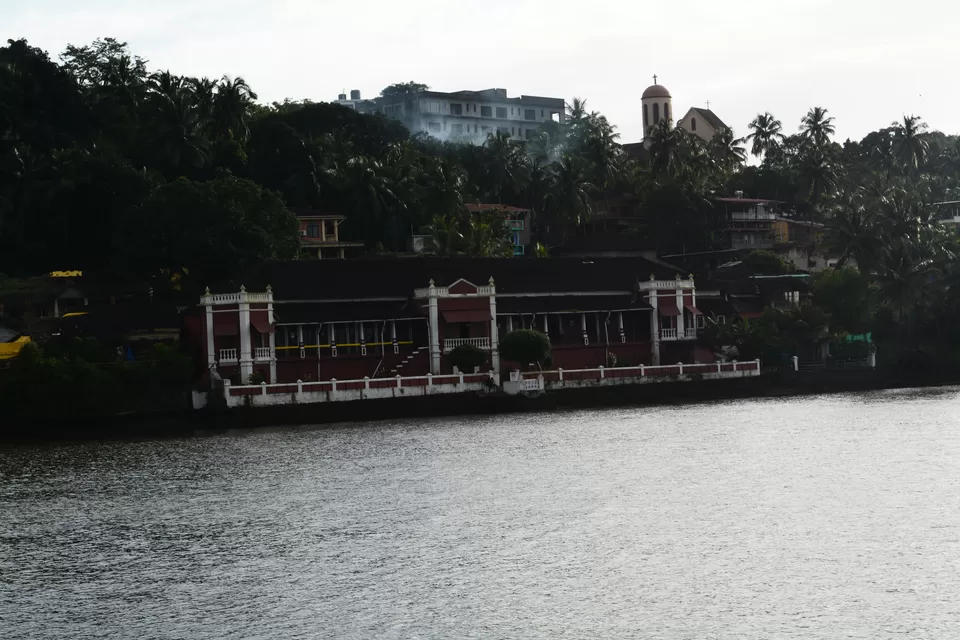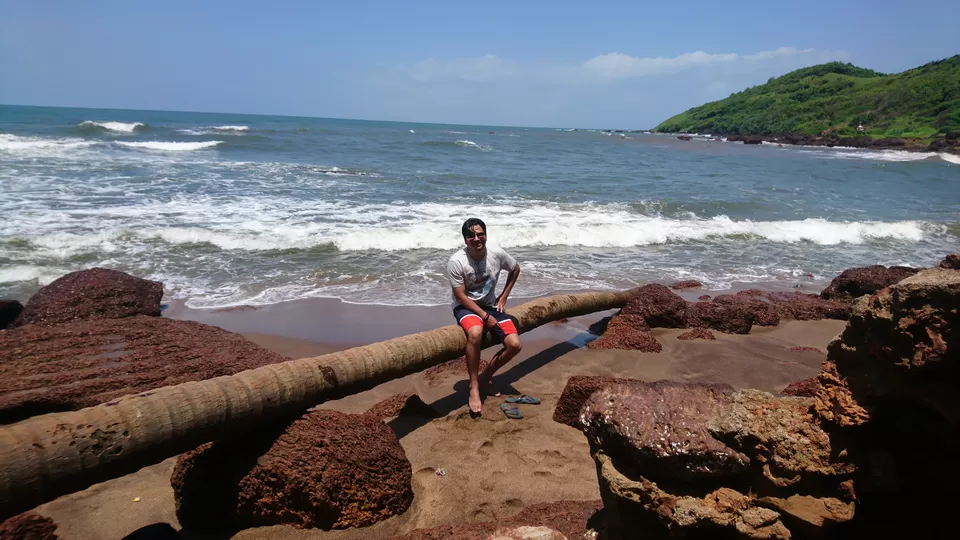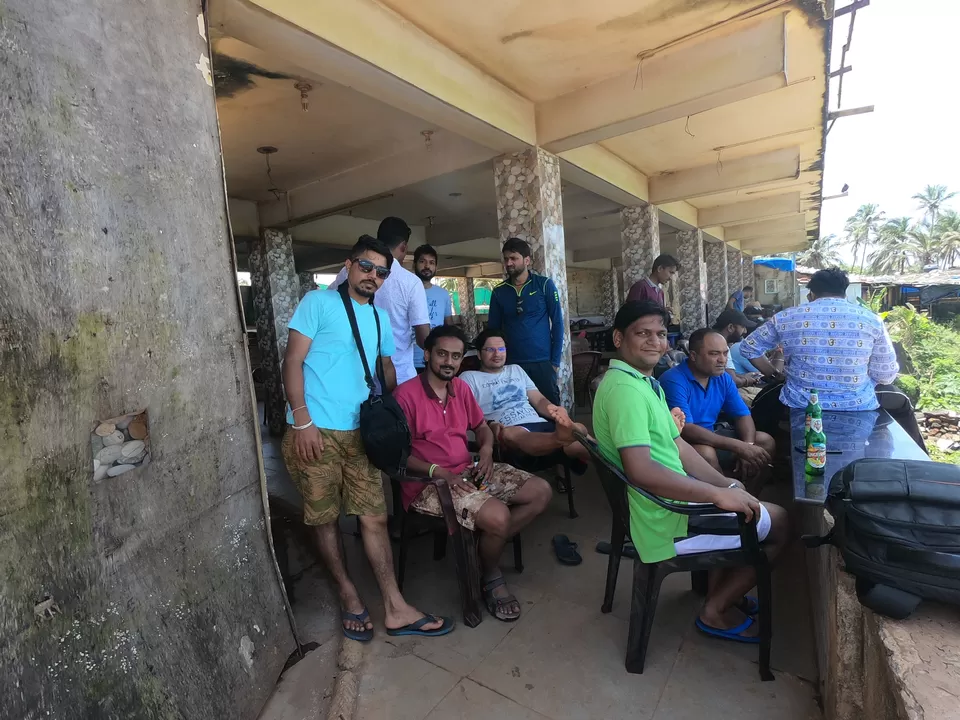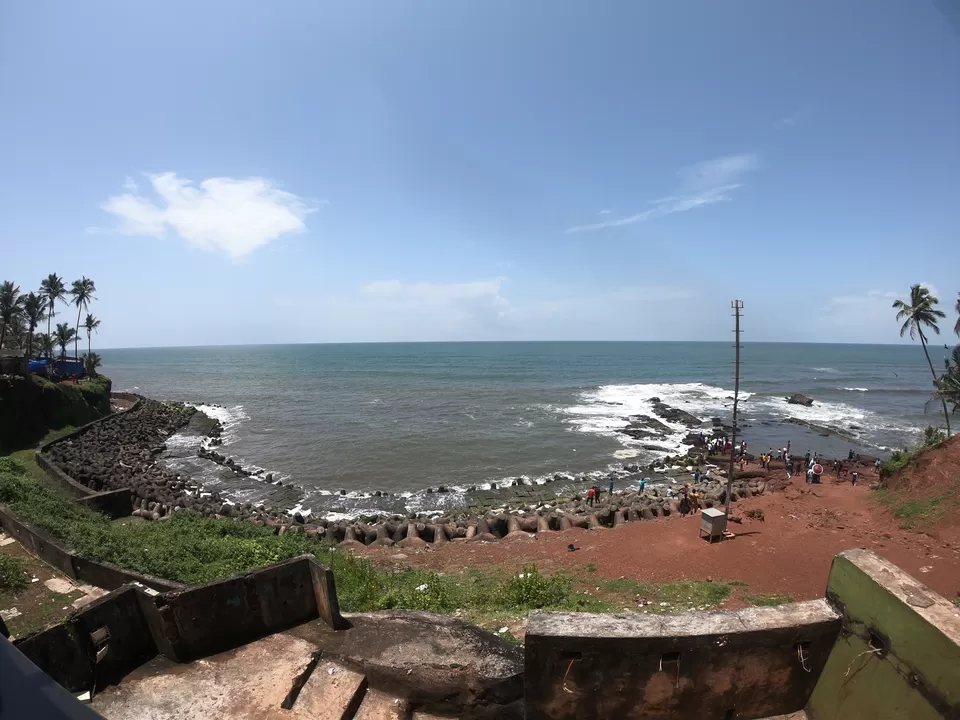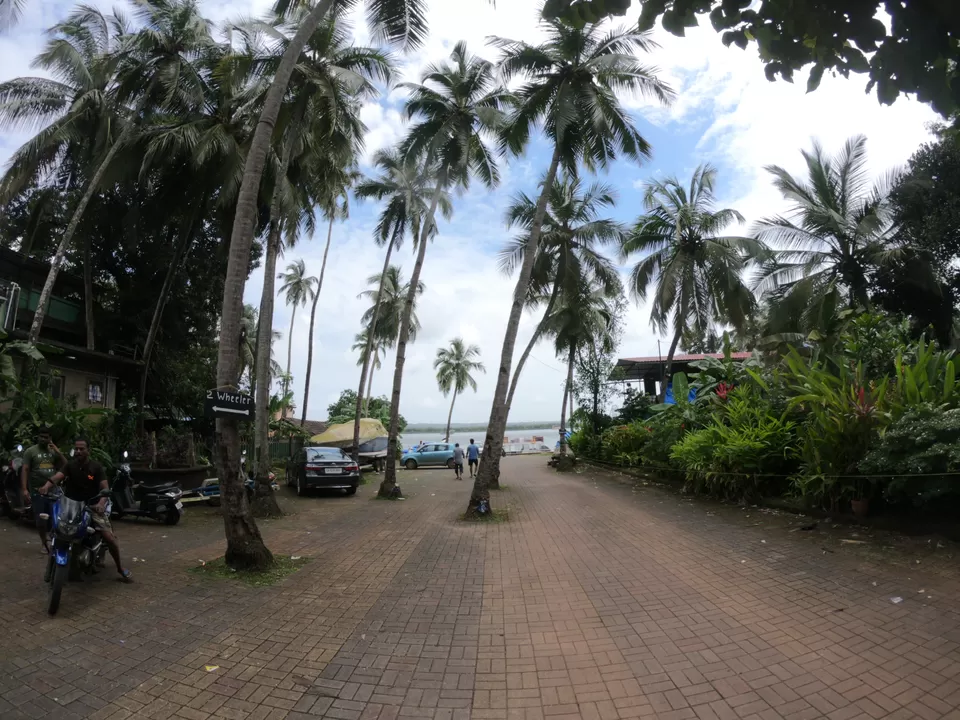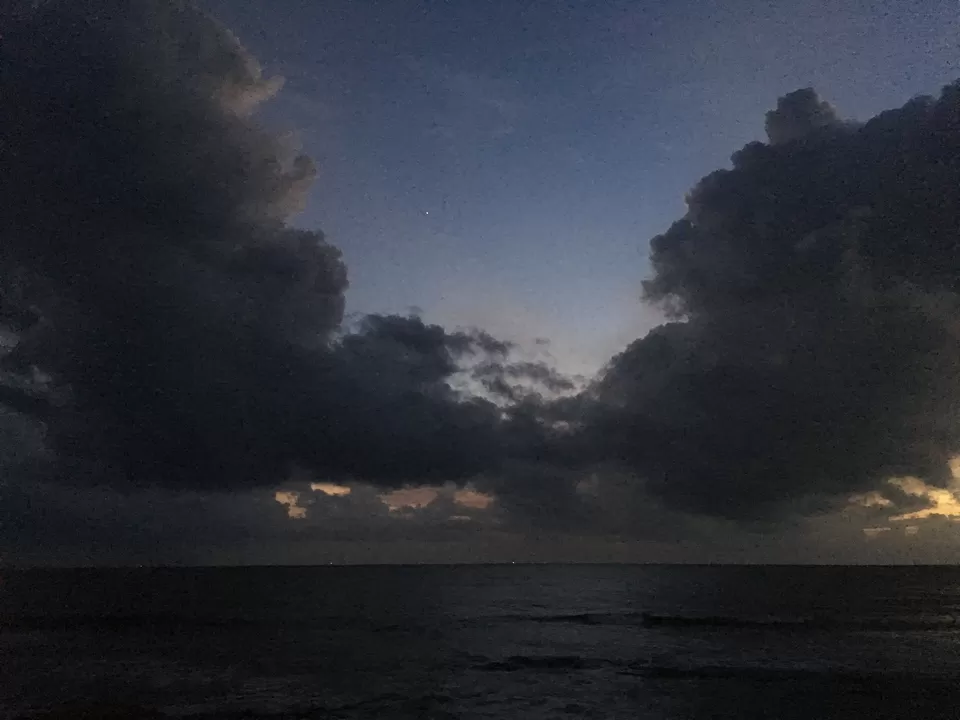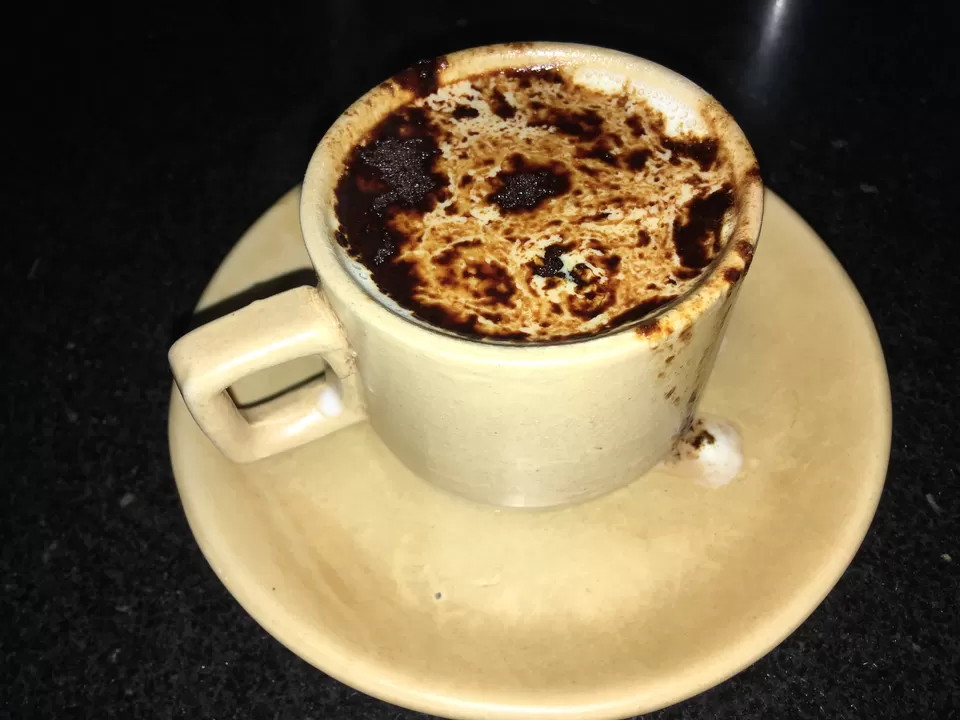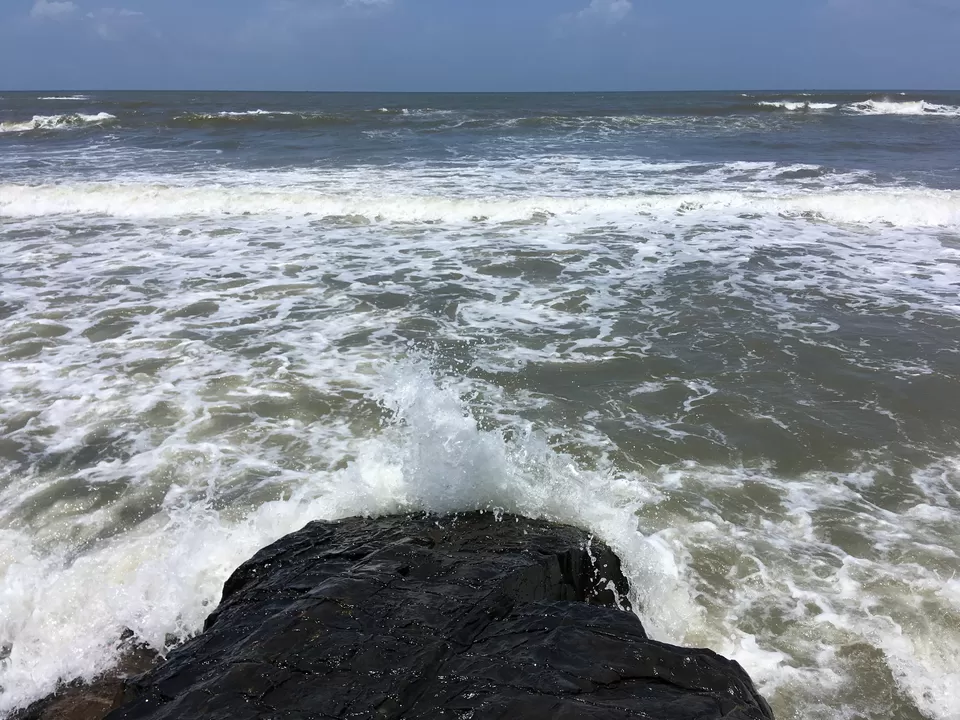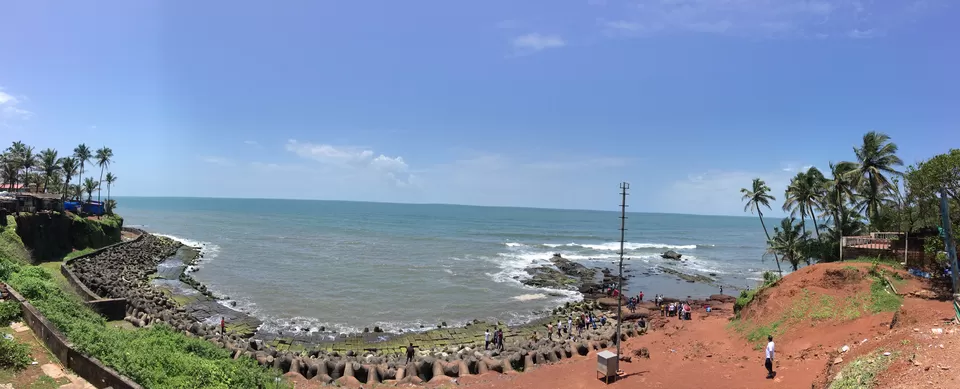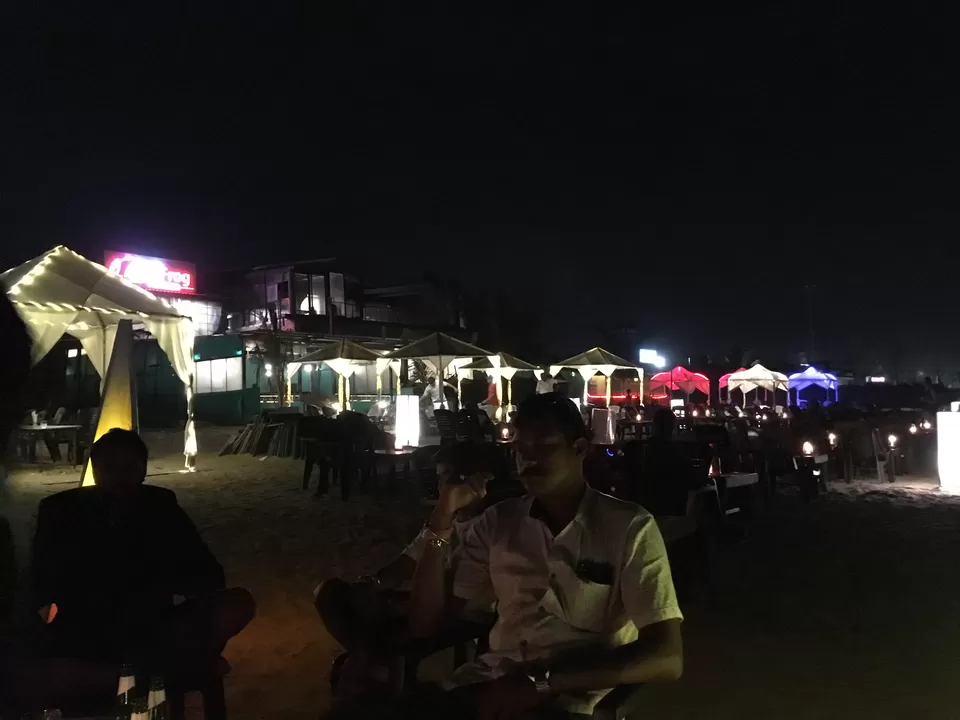 Day 3: Last day in Goa, we started our trip From Chapora Fort Popularly known as Dil Chahta Hai's Fort. It is just a 2.3 km from hostel. It takes 15 minutes form Down to top of the hill. From here, the scenery is incredible. History is like this, First Portuguese ruled during 1550 then Akbar joined Marathas in 1683 to remove Portuguese from Goa. Chapora fort was built in 1717 by replacing the older fortifications. One must visit this fort in evening at leisure and enjoy the views of Arabian Sea and Chapora beach river from over it under the vast expanse of the sunset sky! After conquering the Chapora fort, we moved to Vagator beach. Vagator Beach is one of the most beautiful beaches in north Goa. Then Ozran Beach, Popularly known as Little Vagator. Ozran Beach is located just after Anjuna Beach, close to the Vagator Beach. The Ozran Beach is a small but very picturesque beach. And finally we went for some shopping. My friends bought Scotch bottle and Feni, and i bought leather bag and purse from Tailor Of Leather Things situated opposite to Mackies Saturday Nite Bazaar. Goa - Not a holiday But an unbreakable addiction! See you Next Year same month.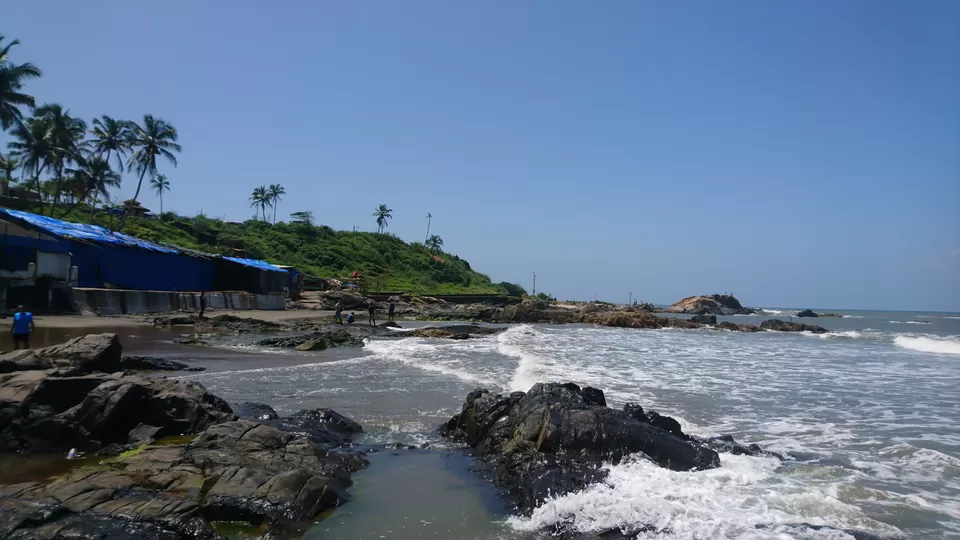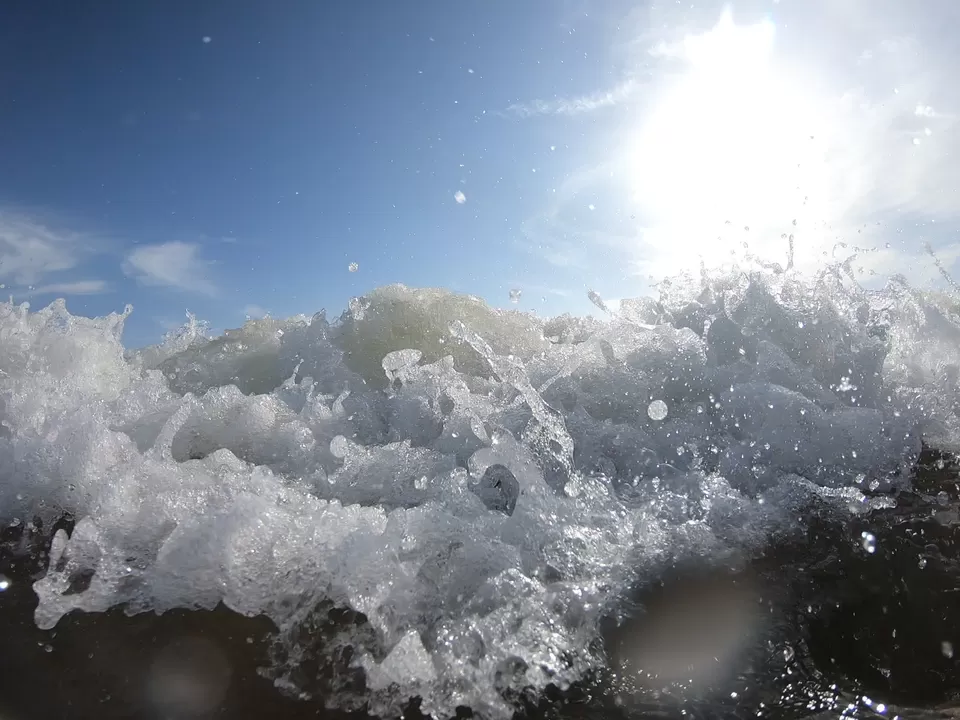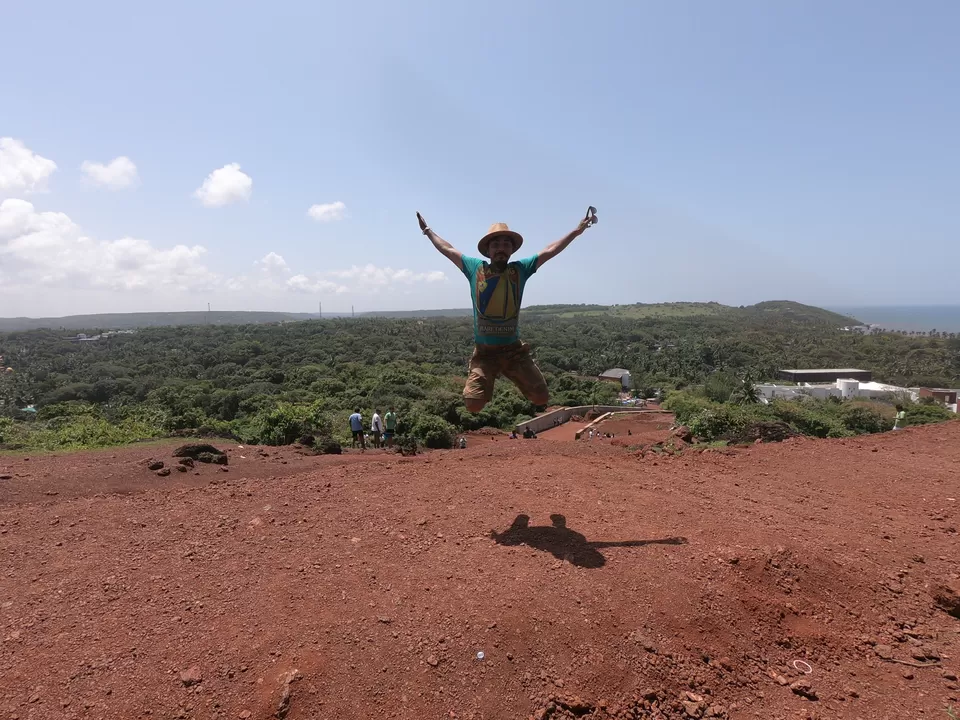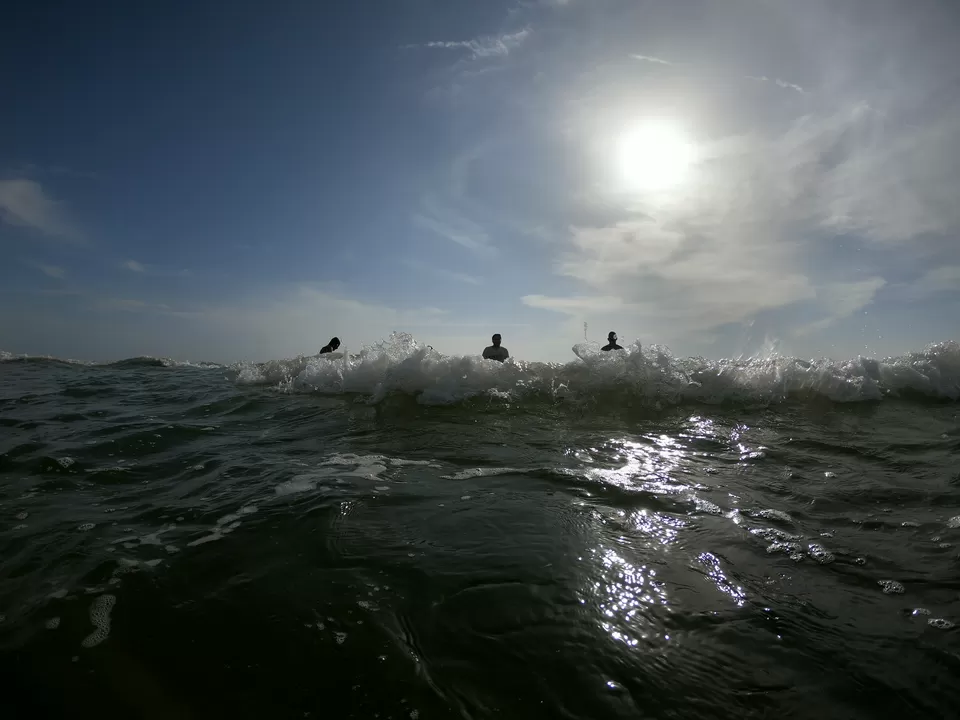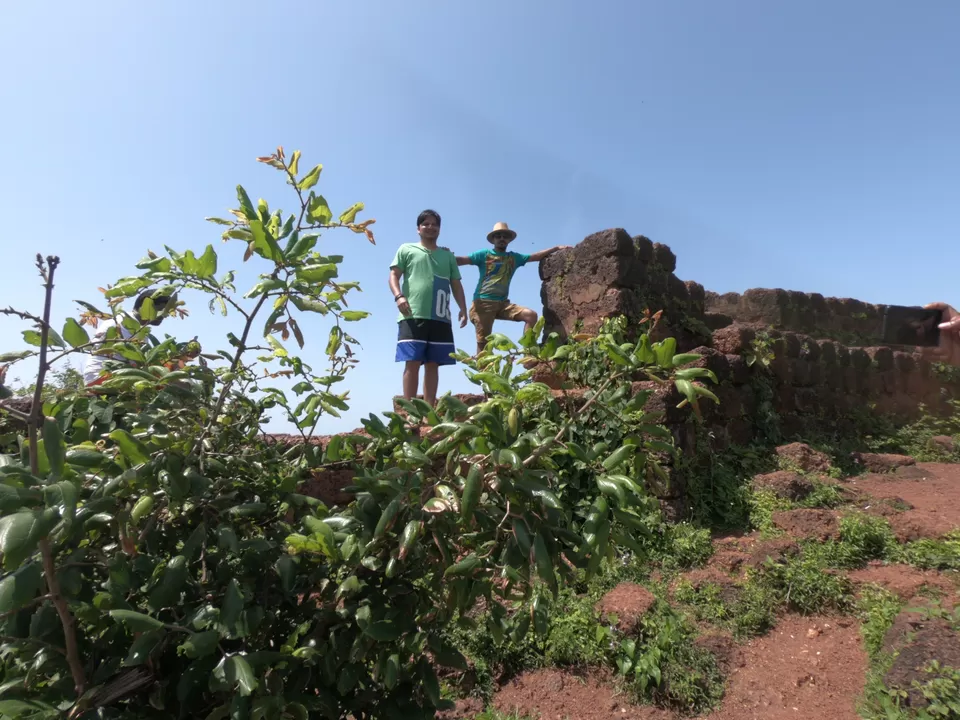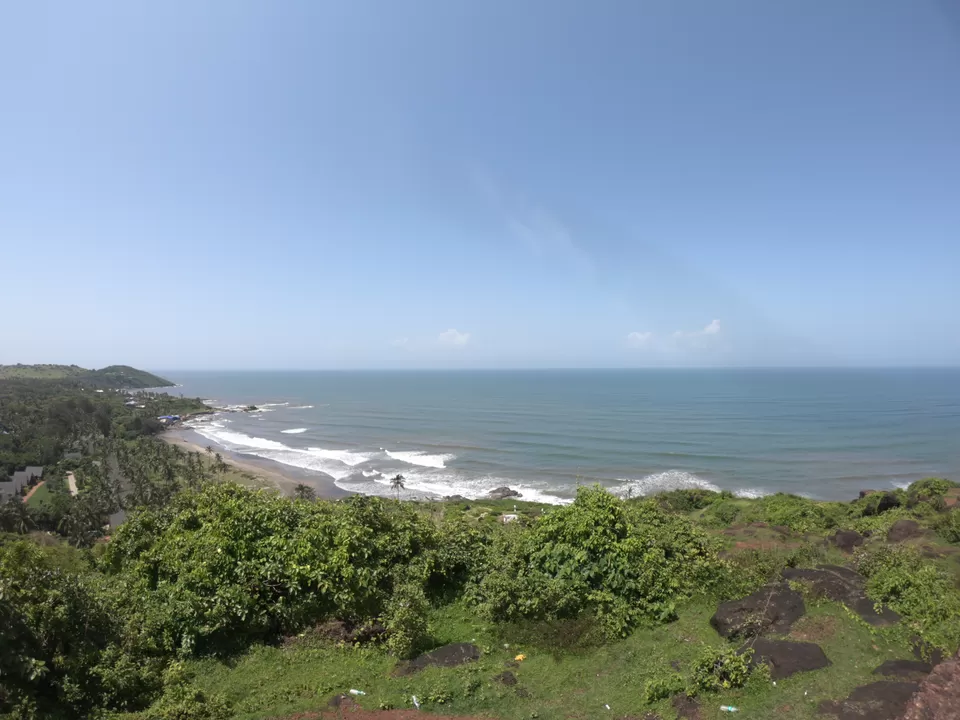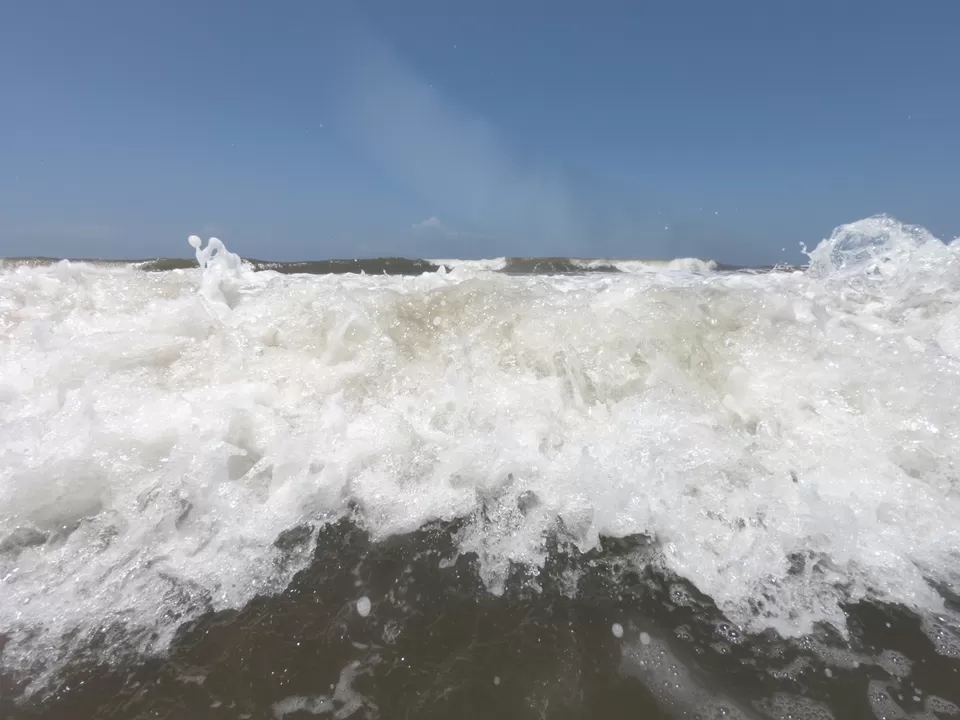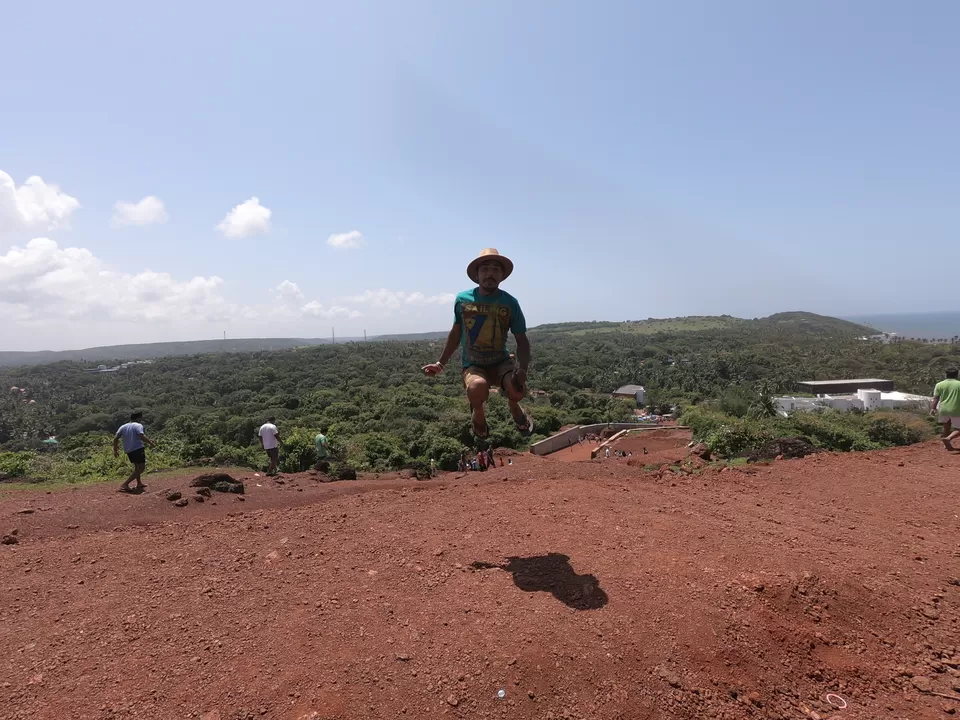 Below few lines for the whole trip.
Hadde Nigah tak hai ye samunder k silsile.
Durr Durr se chale aate hai Lahro k kaafile.
Milte hain yahan zameen aur aasman se aada k sath.
Jaise ho koi aatma parmatma ke sath.