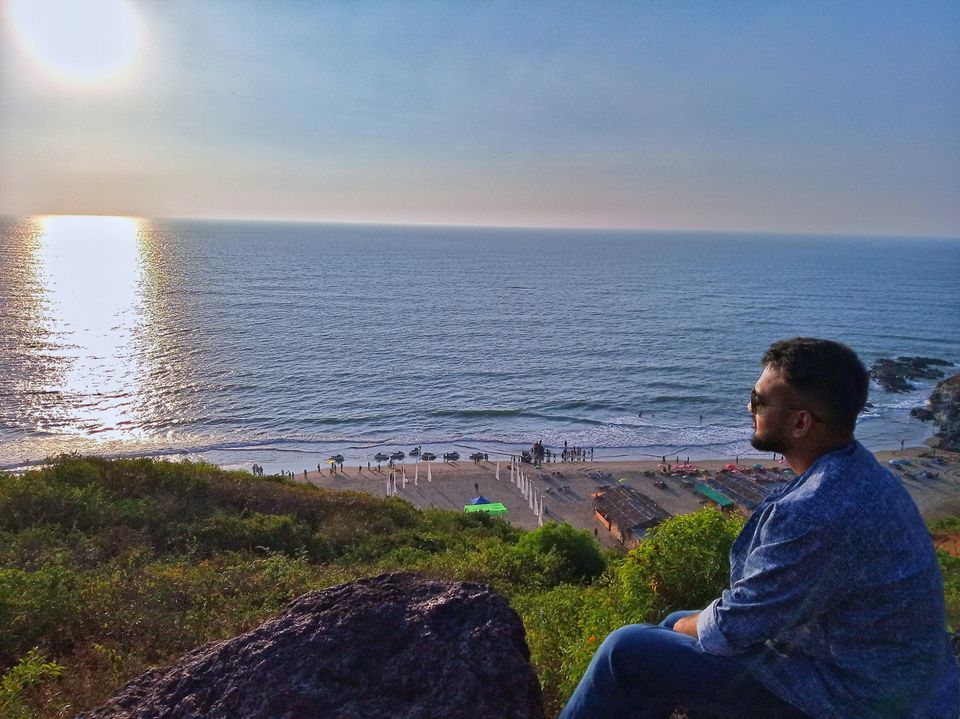 When we hear the name GOA things like beaches, beer, water-sports, night-life, bikes, party, dance and complete fun comes to our mind. Goa means complete fun. So, when planning a trip to goa, leave all your troubles behind to catch dust.
It was my first time to Goa and we were very excited but we were not in a hurry. I'll advise to have a trip well planned if you're planning to go with a bunch of friends, but if you're a lone traveller then hell yeah "Go Unplanned" because it has its own experience. The best time to visit as per many reviews would be Nov to March, well yeah true. But Dec and Jan would be the peak time and everything would be costly. We went in Jan end and found everything to be under our budget.
How to go: We booked a bus from Pune to Goa. You can also go by train, whichever is comfortable to you. But by bus our experience was not at all good as our bus got delayed by 4 hours, however, the return journey was quite good and on time. It'll take around 9-10 hours by Bus to reach Goa. If you're planning to stay in candolim or nearby areas you can book till Mapusa or Panjim Bus stand. I would recommend to halt at Mapusa, take a taxi if you are a group of people otherwise go by the local bus. The local bus takes you to every location in goa like candolim, calangute, panjim etc. at a very cheap rate.
We reached at around 4 pm on 26th Jan,  checked into our room. Pinto's house was our destination and it was at 5 mins walking from Candolim Beach. We freshened up and went to see the exotic beach of candolim.
Candolim is a peaceful place and the beach is very clean. We had a beer and sat there until sunset. We decided to go to " Saturday Nite's Market" which is 22 mins from candolim by bike towards baga. The market was good but the prices were very high. If you're a good negotiator then you can get a 900 rupees item in 300 so negotiate wisely. We had our dinner there and came back to our rooms as we were very tired because of the delayed bus.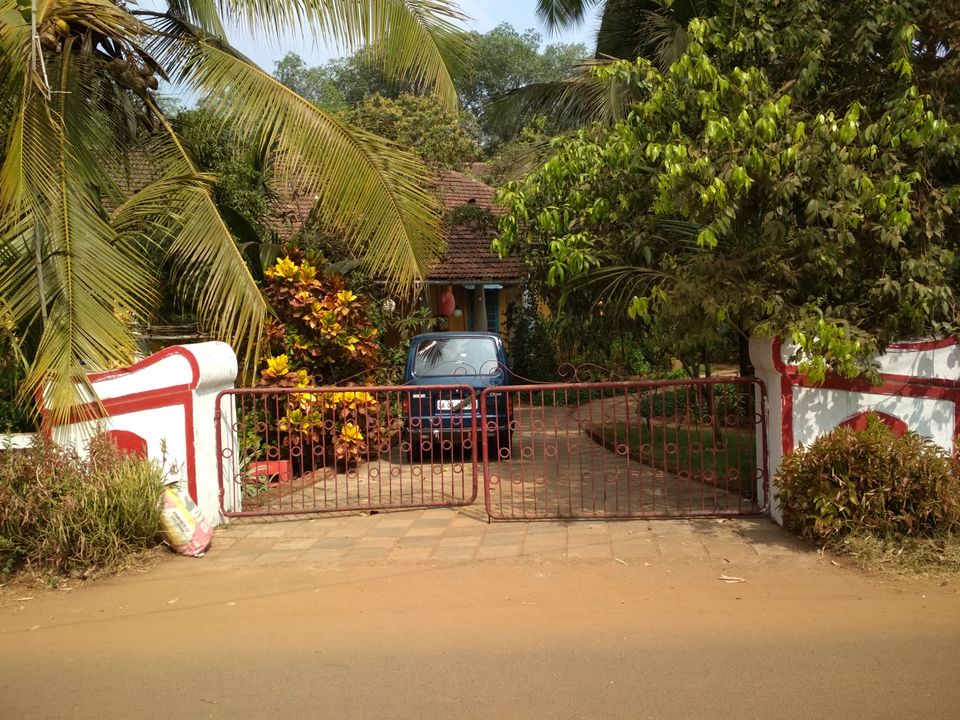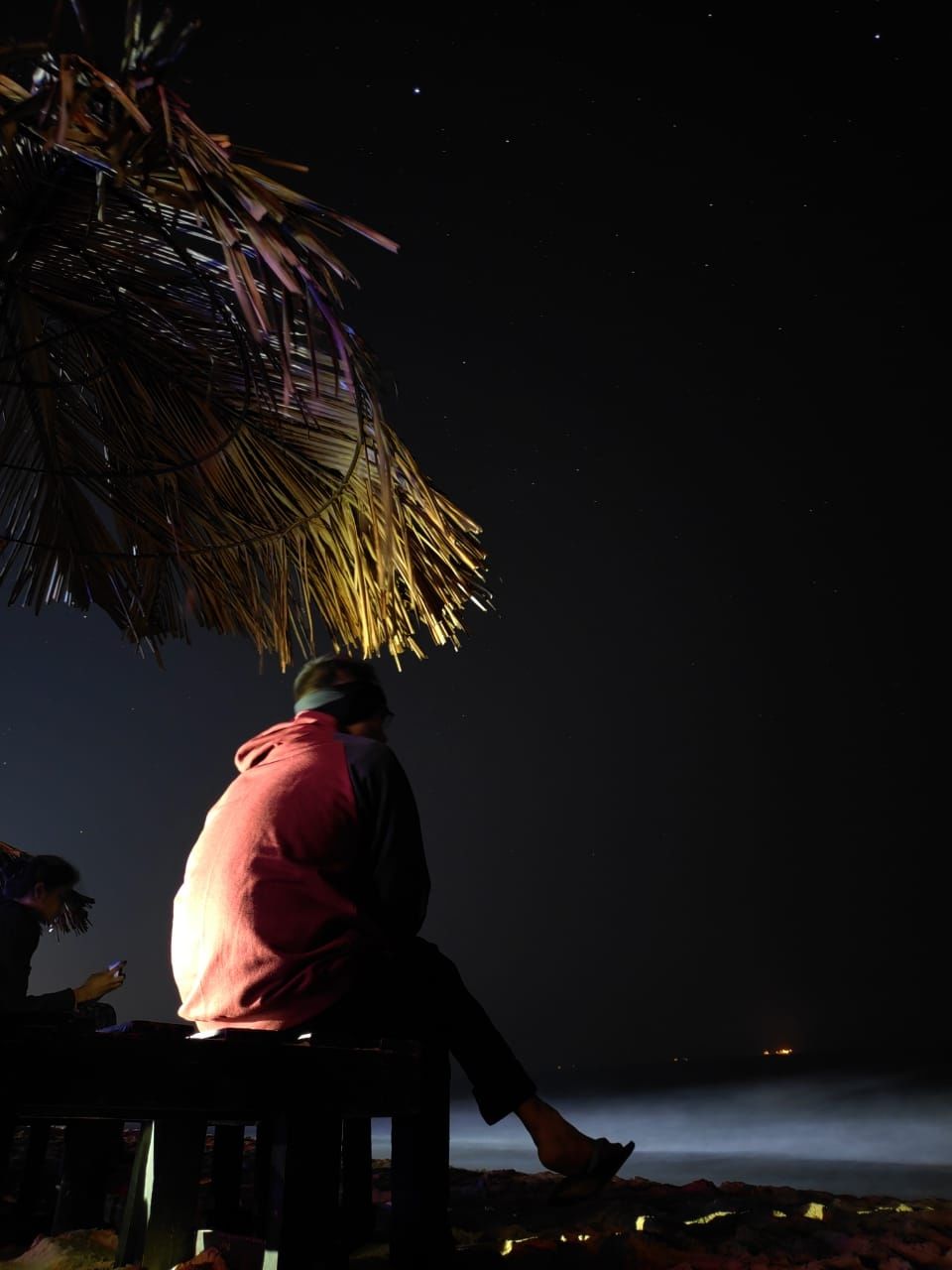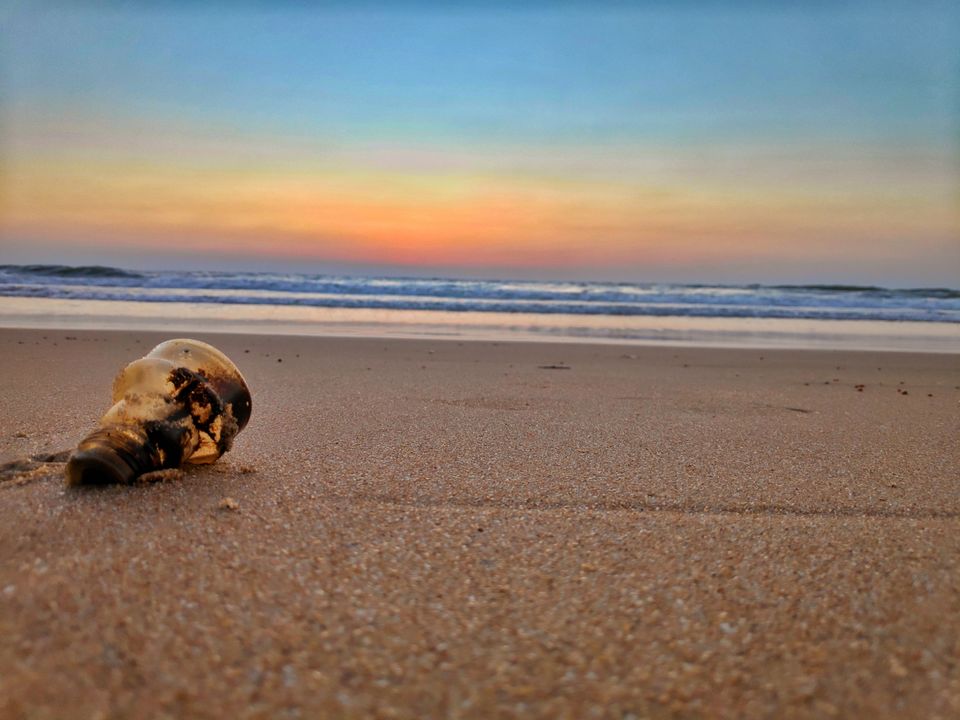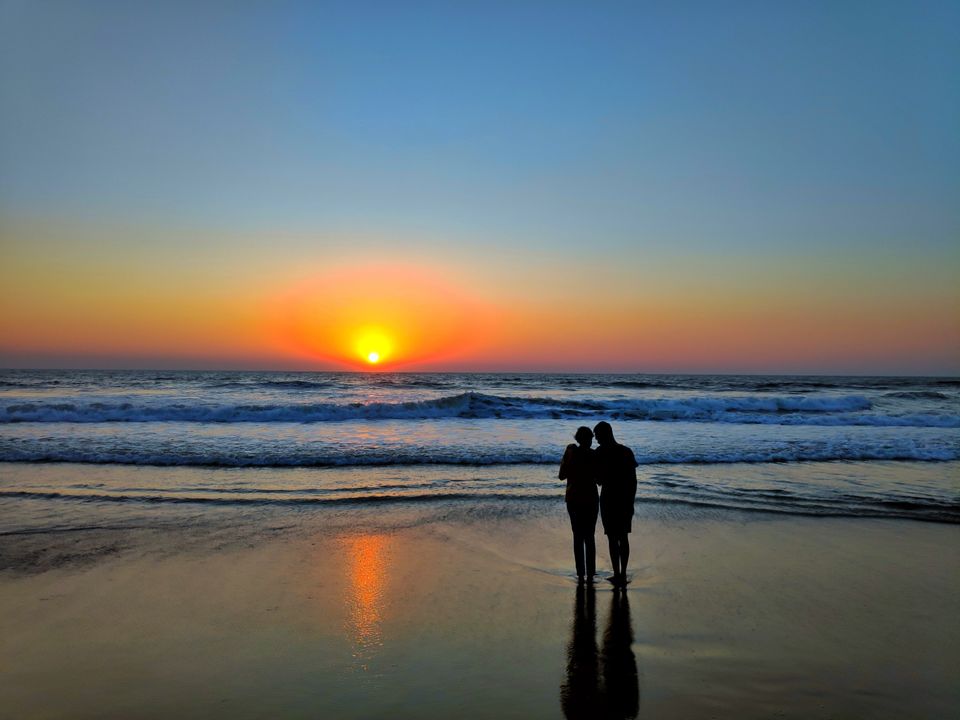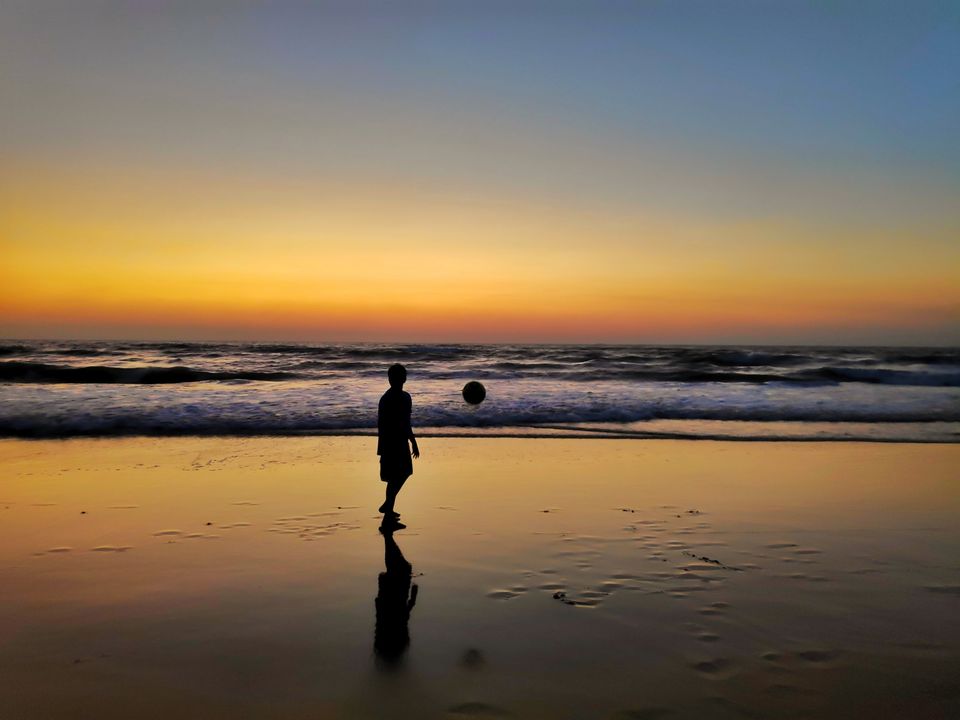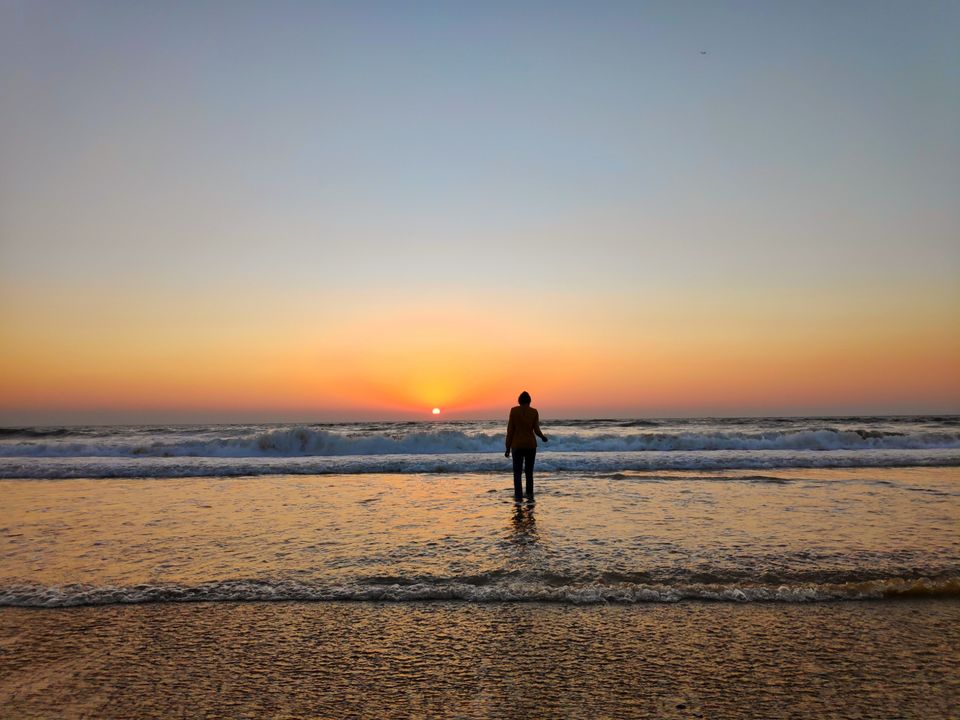 We woke up at 9 am (as opposed to our plan of waking up at 6 in the morning) , did the necessary things, got dressed and hit the road.
First we went to Fort Aguada. The sun above us made us sweat till we reached there. Damn! The weather was so hot during the day but the excitement diminished the trouble caused by the sun. The place was full of hustle-bustle and people were clicking pictures everywhere. We spent some time clicking pictures and decided to have lunch. Then we went to Chapora Fort, also known as Dil Chahta Hai Fort nowadays. The place is really good as you can see the unending Sea and the two beaches near it made it look overwhelming. As we were not in a hurry so we sat there for quite a long time and clicked enough pictures. The place is quite exciting to visit due to its picturesque.
We hit the road again and decided to come back to our hotel. We went to Candolim Beach once more, sat there listening to the rhythmic waves, Ordered food, got drunk, talked for a while and came to room late at night.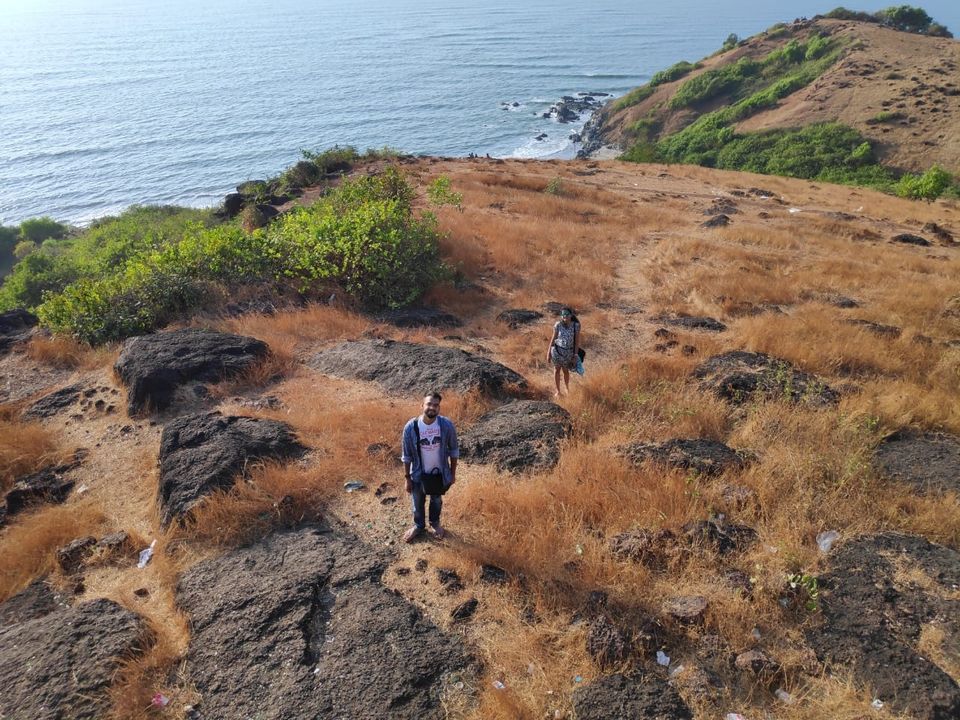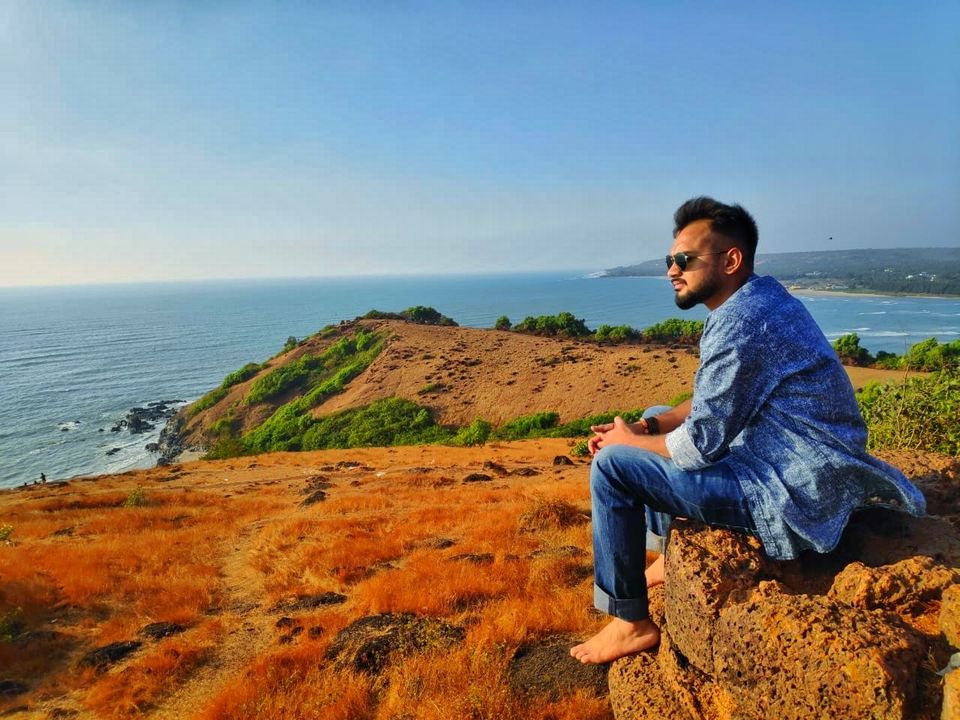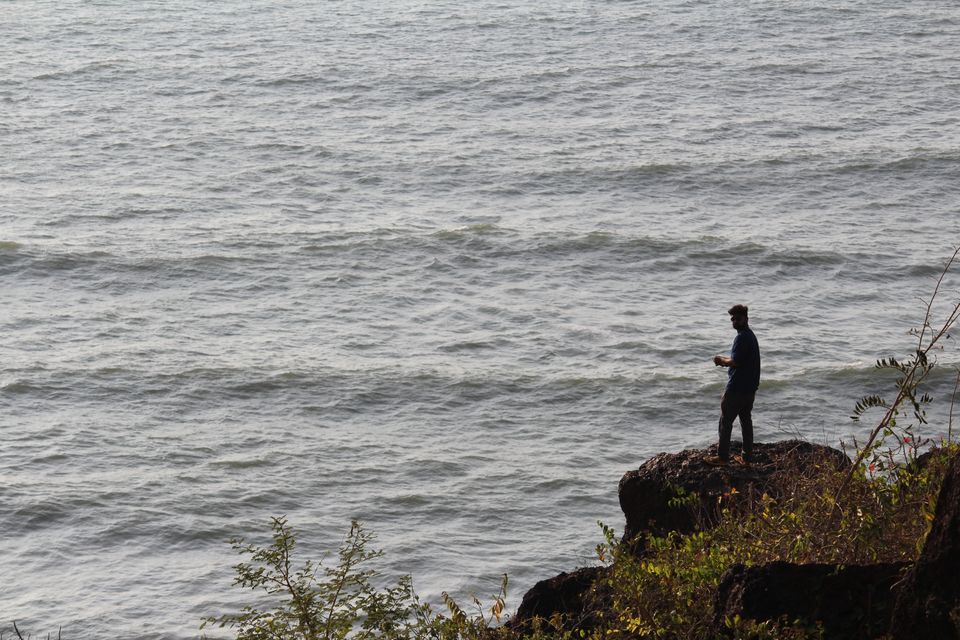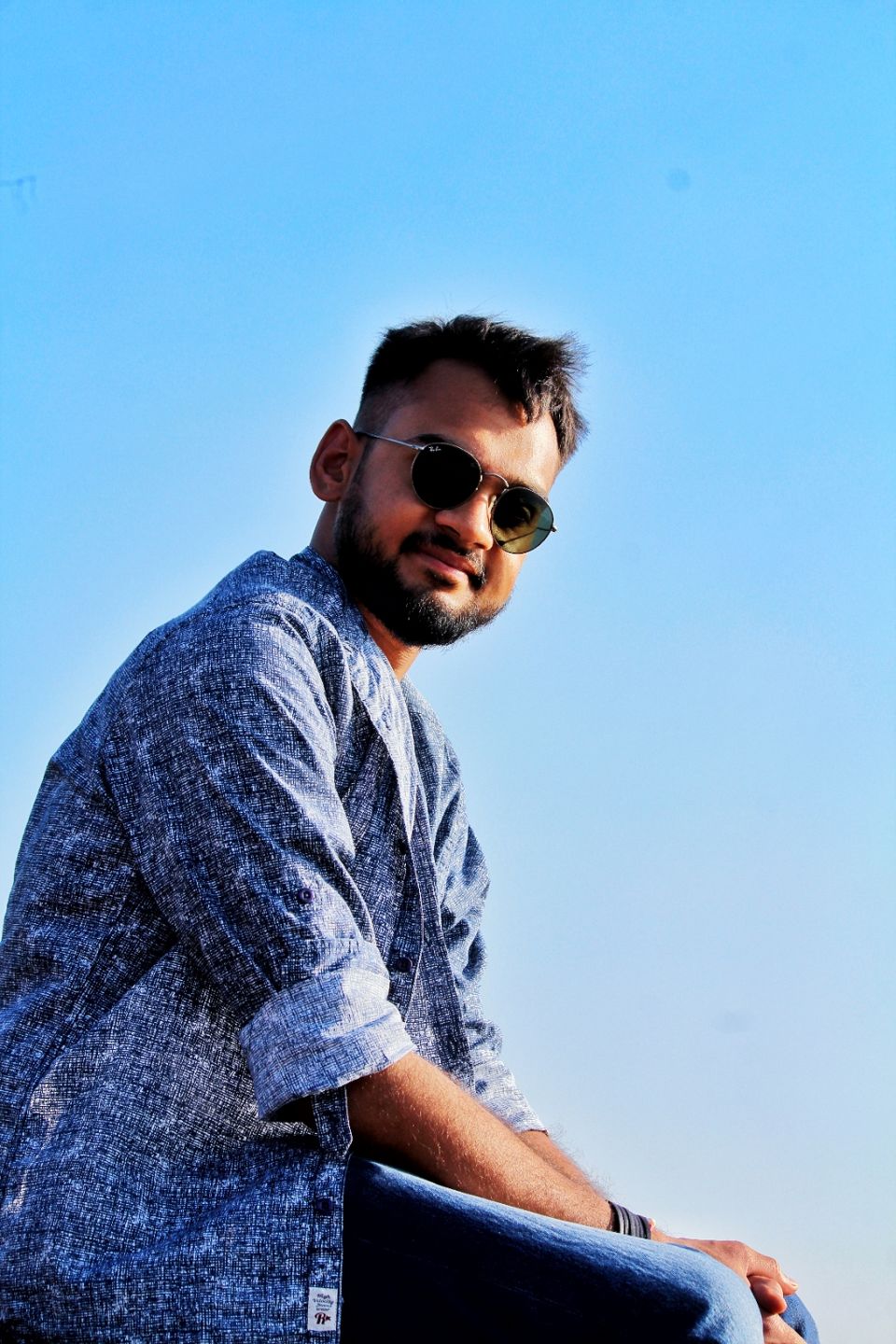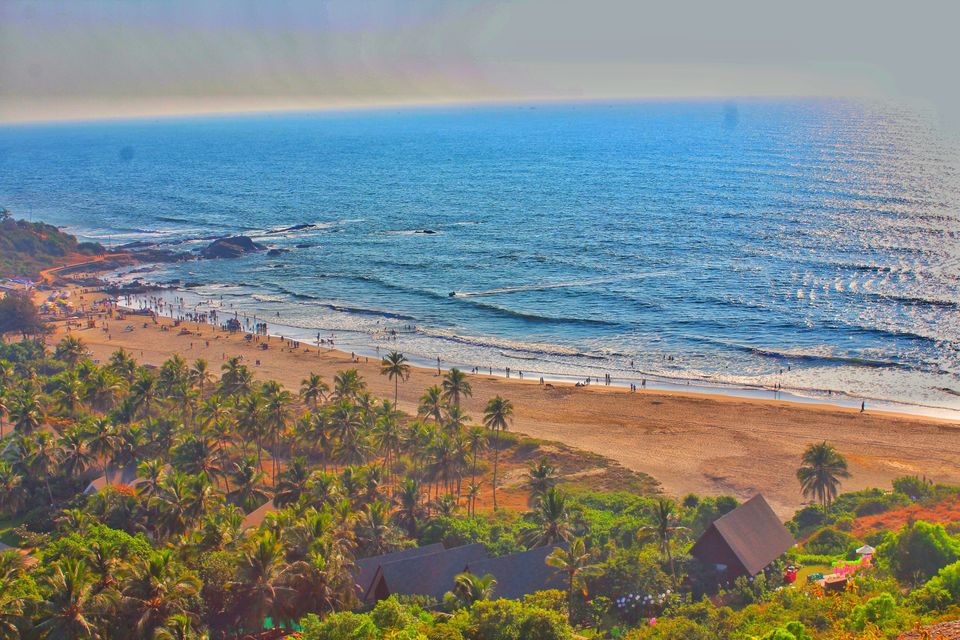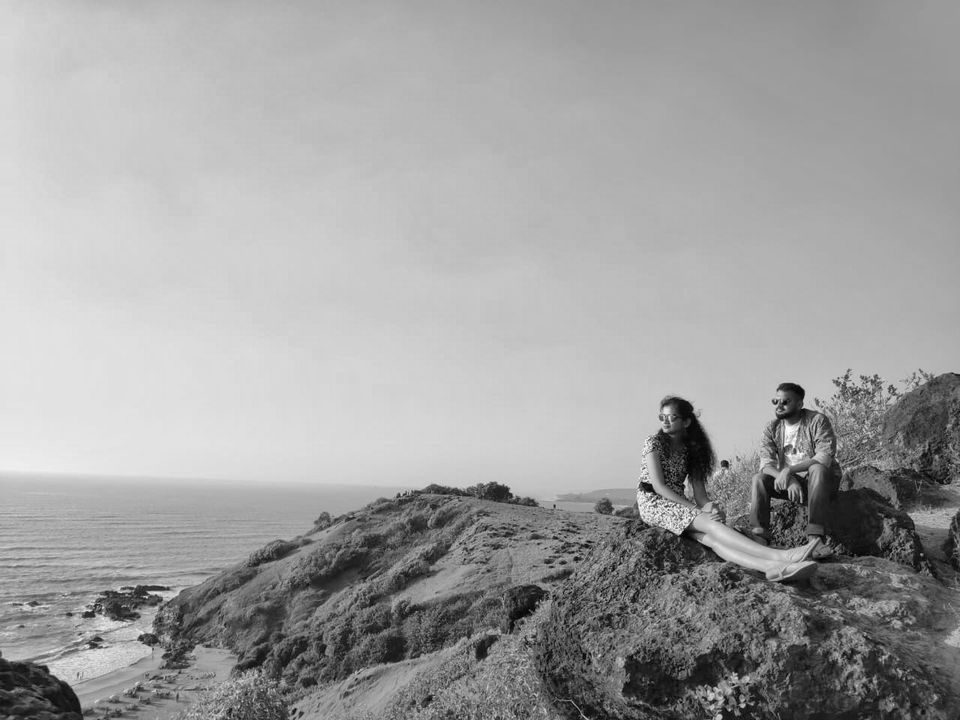 After the previous drunken night I woke up with a hangover and banggg! I don't remember a thing I did last night. Anyways, our check out time was 11 pm on 28th Jan, so we woke up, packed our bags, returned the bikes, had breakfast and took a bus to Panjim (after every 10 to 15 Min you'll get a bus in candolim which will go to panjim bus stand and the journey is of about 45 mins). We reached panjim bus stand which is in South Goa, where the soul of Goa resides. Booked a bike from 'Rahul enterprises' near Ktc bus stand, and we just wandered in the city. Solitude lies in South Goa, the roads were awesome and the views were mind-boggling. We did not have much time because our bus to Pune was slated to be at 8:15 pm on 28th Jan, so with less time in hand we went to Miramar Beach which is about 5 mins ride by bike. En route, we halted in between near Mandovi River, where you can see Mandovi Bridge (it is the third longest cable-stayed bridge in India). Apart from the main attraction, Mandovi River also hosts a lot of cruises and casinos which light up in the night. They look pretty from far both in the day and night. We clicked pictures and then went to Miramar Beach. Miramar Beach is popular due to its location i. e. in the Capital of Goa. Clean, filled with soft sand it was quite a serene place to be in the morning and evening. Some water sports activities will be there, which you'll get easily as Dalal will be there to allure you.
Colva Beach and Butterfly Beaches were there in our list but due to time constraints we had to abort the plan. The roads were so good that we wanted to roam here and there just to see the beautiful City. In the evening, we returned to Mandovi Bridge and clicked pictures of the bridge covered with colourful lights and the colourful cruises. Then finally went to panjim bus stand, returned our bike and ate Bhel Puri near the Bus stand. We had enough time left for boarding the bus, so we ordered an omelette and stuffed our belly. The bus finally arrived and it was clean (fortunately), we booked it from Chirag Travels and were satisfied with it. We slept peacefully during our night journey and returned safely home in the early morning.