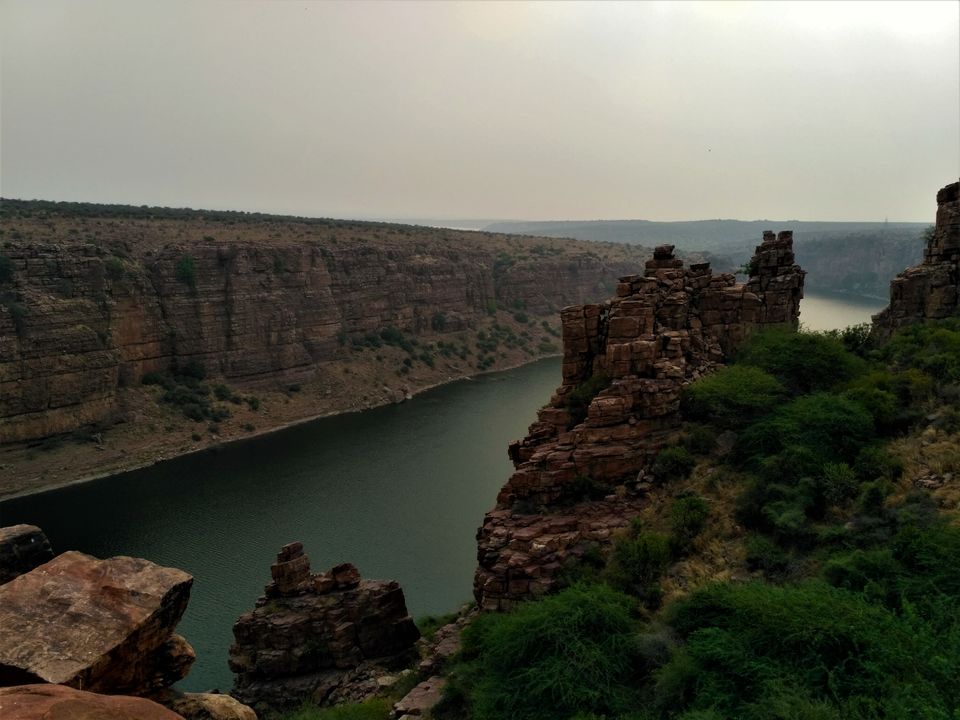 Our country has numerous spectacular views of mountains ,rocks and river flowing through them. But counting of unexplored or less seen views is still more than the explored ones. I came across one such almost forgotten location few months ago and decided to travel there because of the attraction and calmness it holds. The location is Gorge view of Gandikota in Andhra Pradesh which is also known as Grand Canyon of India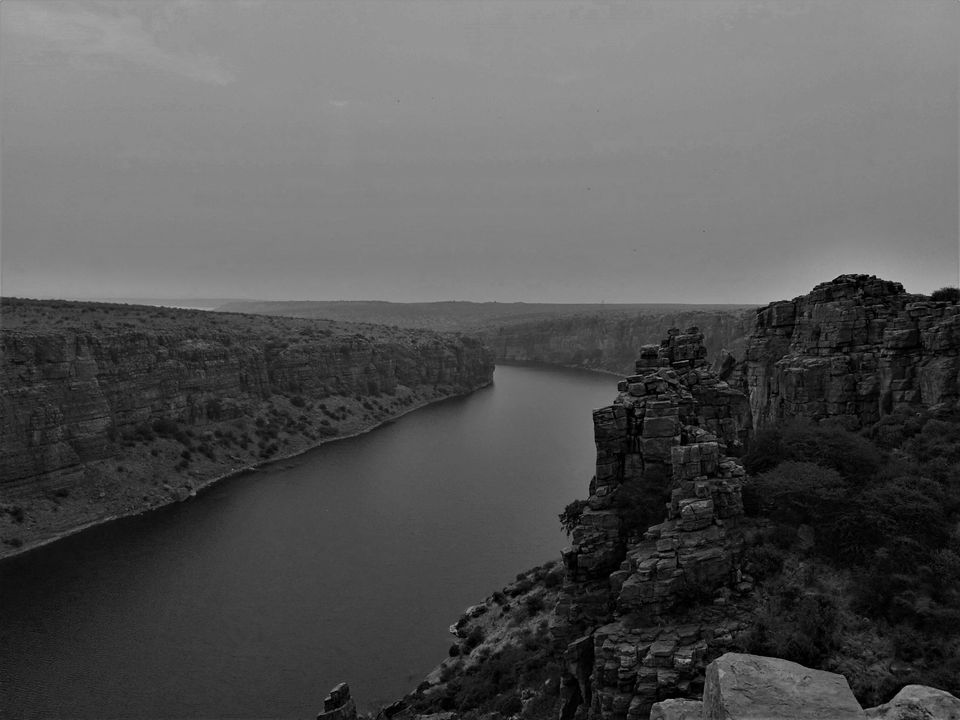 I was in Hampi, Karnataka for my trip and from there i decided to visit Gandikota as well. Hampi to Gandikota is around 300 Kms and there is no direct public transport. Nearest railway station is Muddanur which is 30 Kms far from Gandikota. I took train from Hospet (Hampi) in night around 11 PM and it dropped me at Muddanur at 4 am in the morning. To reach Gandikota from there one has to reach nearest town Jammalamadugu which is around 20 Kms there . But to get any transport in early morning was not possible. But with tiny hope i walked to the nearest bus stand from railway station and the streets and roads were only occupied by some dogs . By 5 am there were few people and i inquired about the bus to Jammalamadugu but no specific timing was told by people . Apart from buses , shared auto also run on the route but getting a one at such early morning time was not possible. Luckily at 5:30 am i got one shared auto and in next half n hour it dropped me at Jammalamadugu.
I had to take another transport from there to reach Gandikota. I asked at the bus stand and next bus was at 8:30 am but i did not want to miss the early morning view of the canyons and river . So i hired a auto to there . After some decent and bumpy ride of around 16 Kms i was there at Gandikota Fort. You will find temple, mosque , charminar, a jail and people living inside the fort . By looking at the signage board i headed towards the Gorge view without any delay. After walking for few minutes i came across several big rocks and stones. I climbed them up and then there was the moment when i came across the breathtaking view of that site. It was the romance of the rocks and Pennar river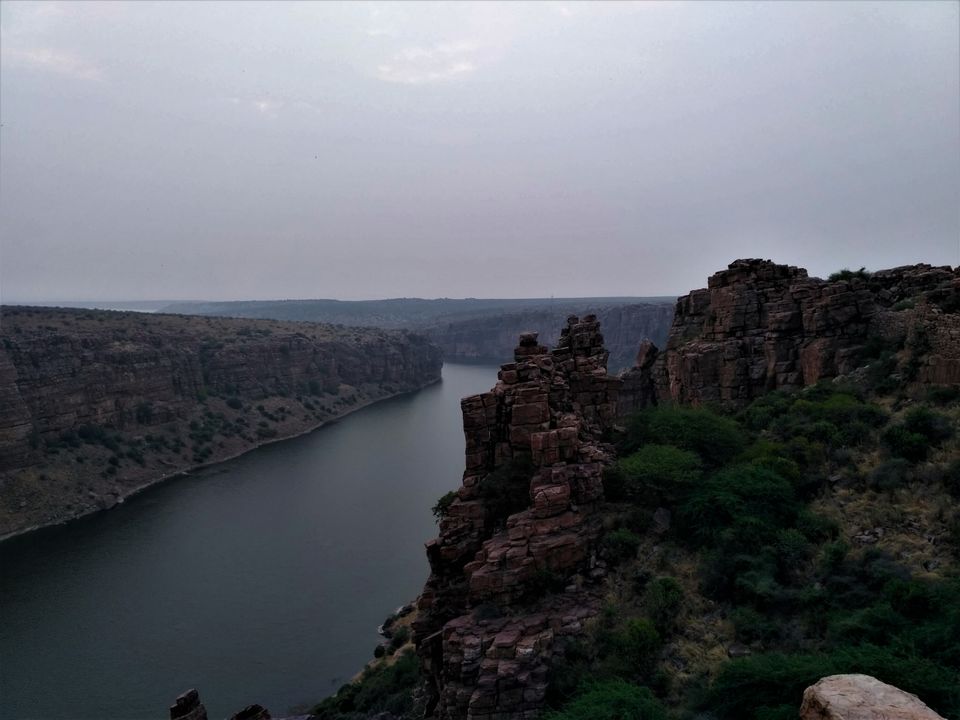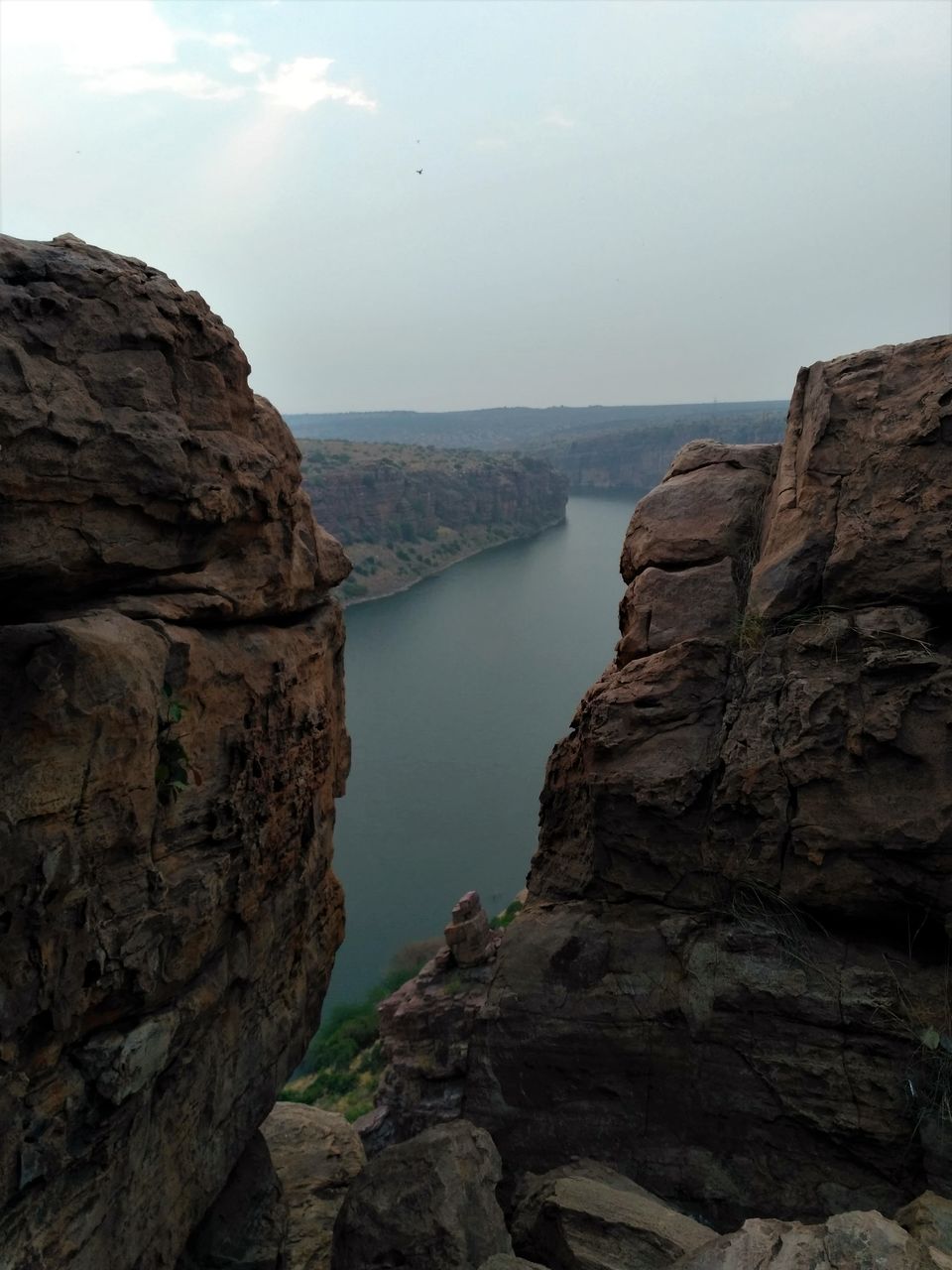 I climbed a little more up the rocks to have a view from top and i witnessed one of the spectacular scene which i have ever came across.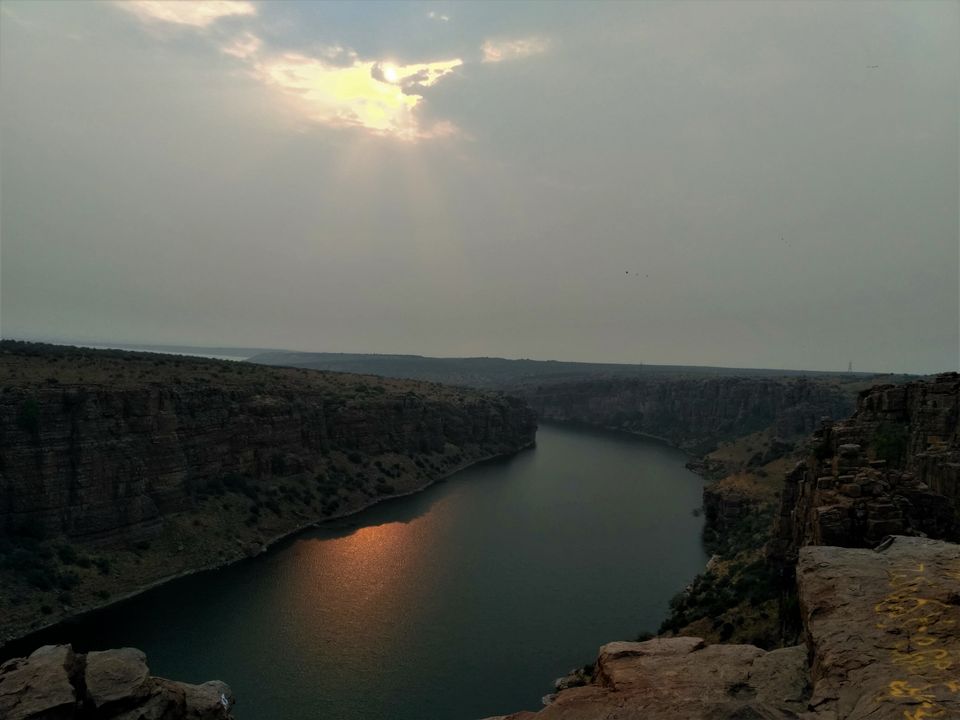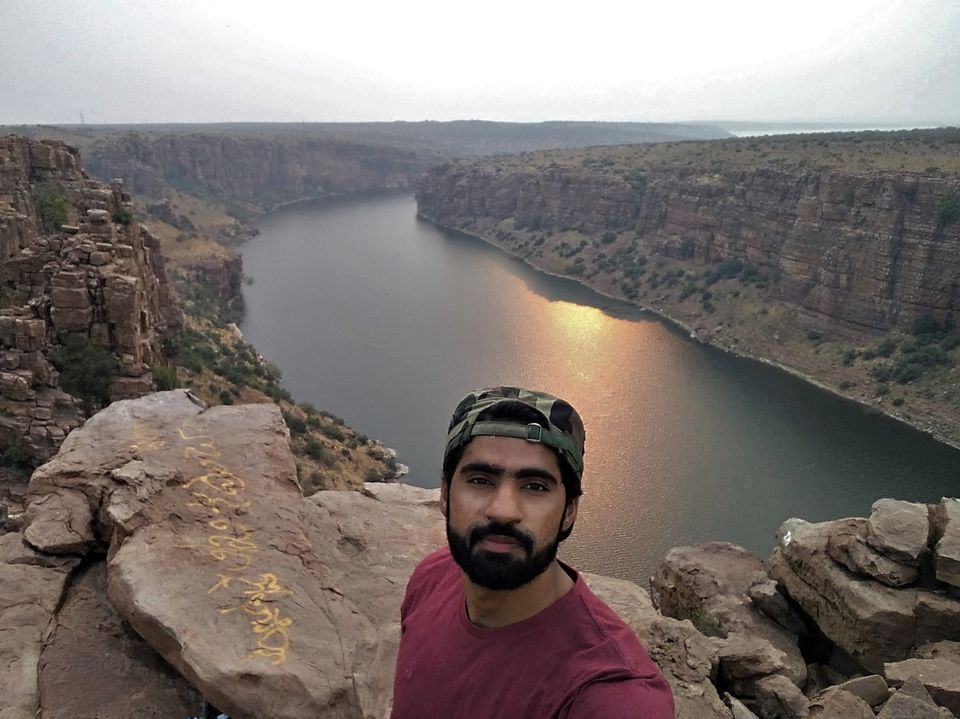 Sunshine was kissing the river Pennar and i was amazed to see it. i sat there on the rock, wind was blowing and weather was calm. I took it as a gesture of welcome from nature's side. i started walking along the rocks to have view from all sides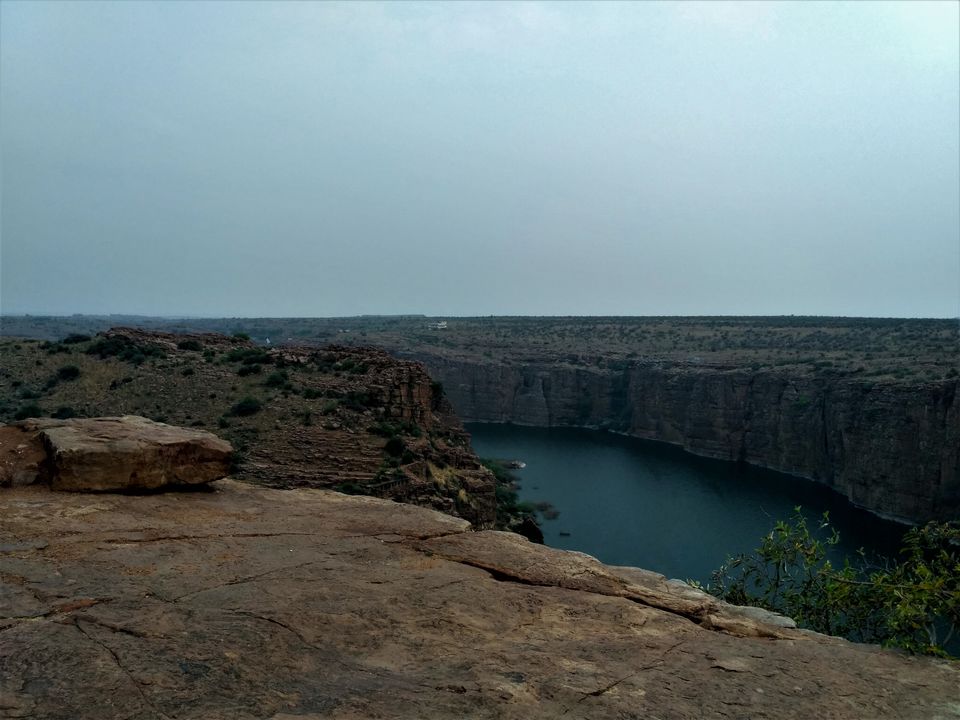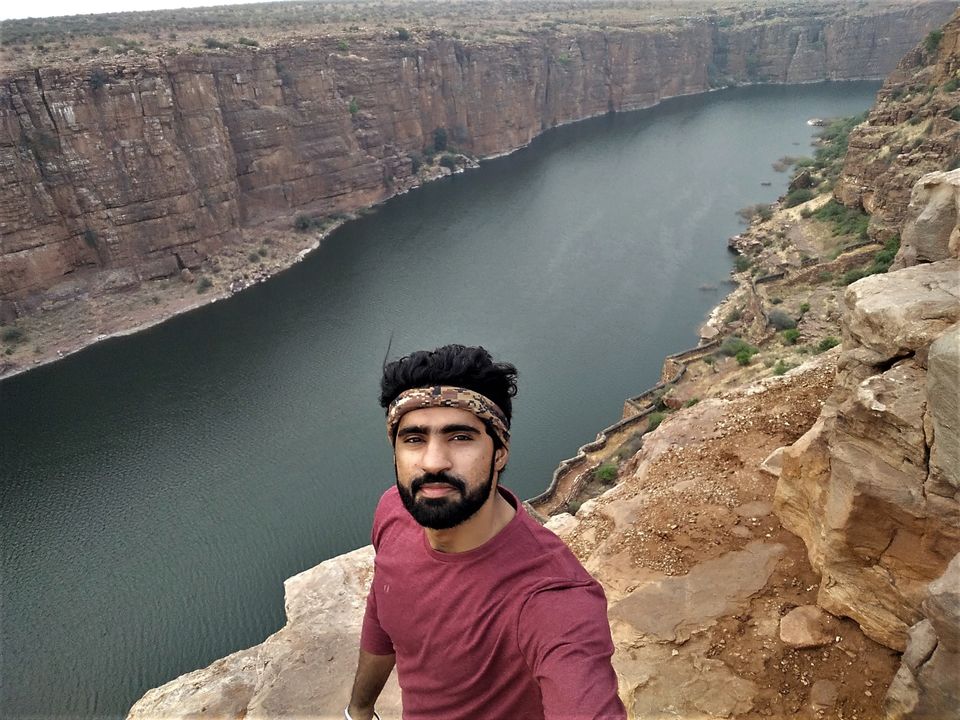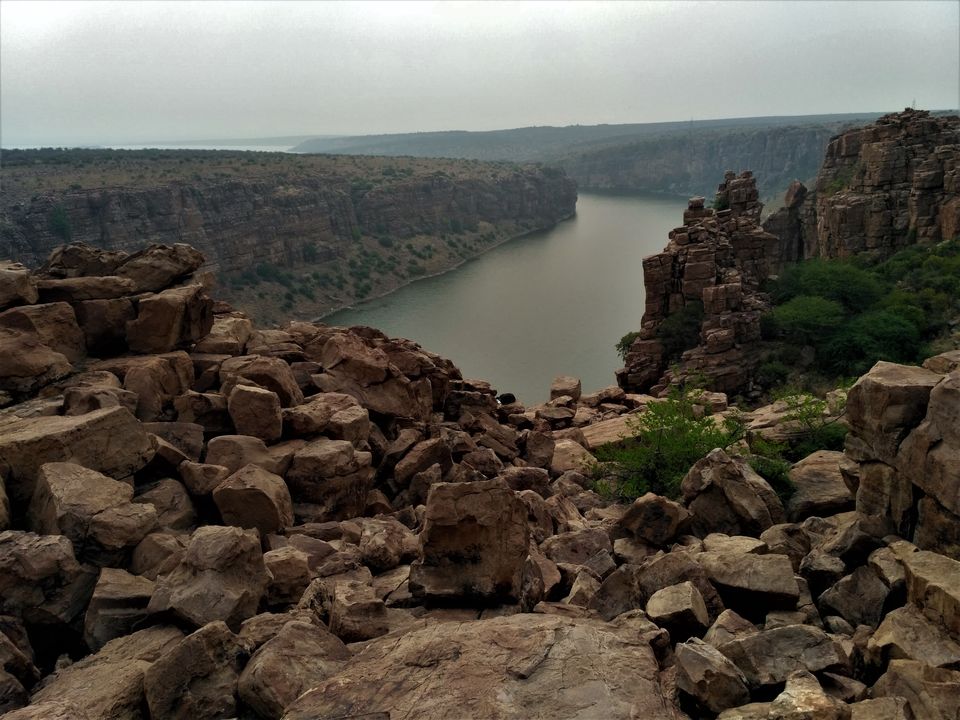 This gorge ( Known as Gandi in Telugu) was formed by water of river Pennar flowing between these giant slabs of rocks. Erosion of rocks over a long period of time (probably centuries) lead to the formation of this view .
Between the rocks there is some greenery which acts as a cherry on cake. Entire combination of river, rocks , greenery and sunshine was beyond my imagination which shows that nature is far more ahead of our imagination in revealing itself.
i spent around 2 hours there and i was mesmerized by this piece of art from nature . I was capturing the attractiveness from every possible angle in my eyes so that i can remember it for lifetime.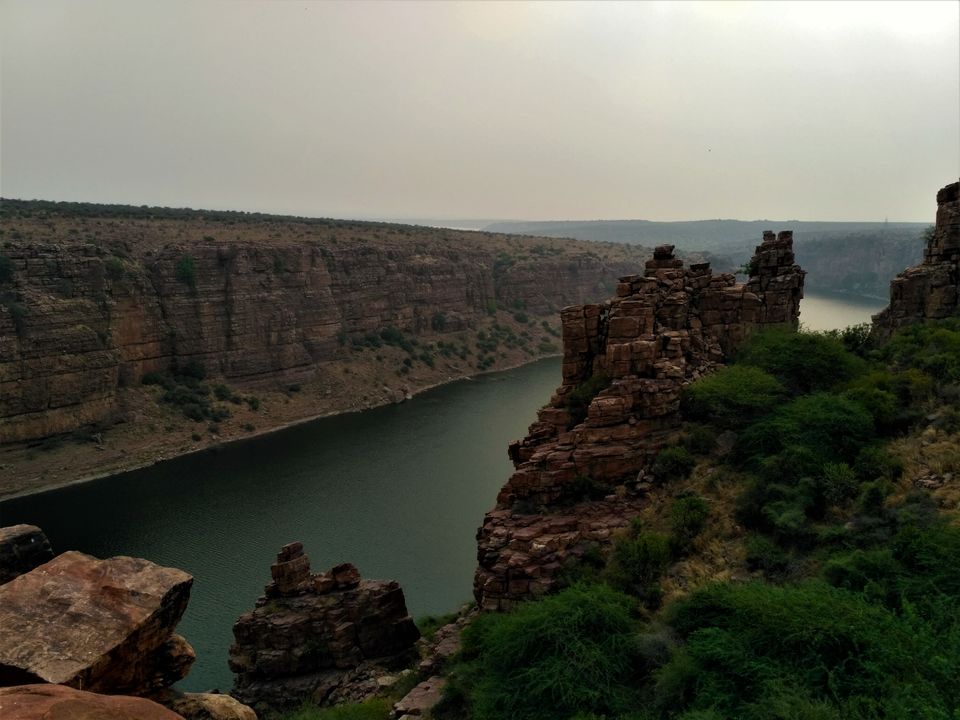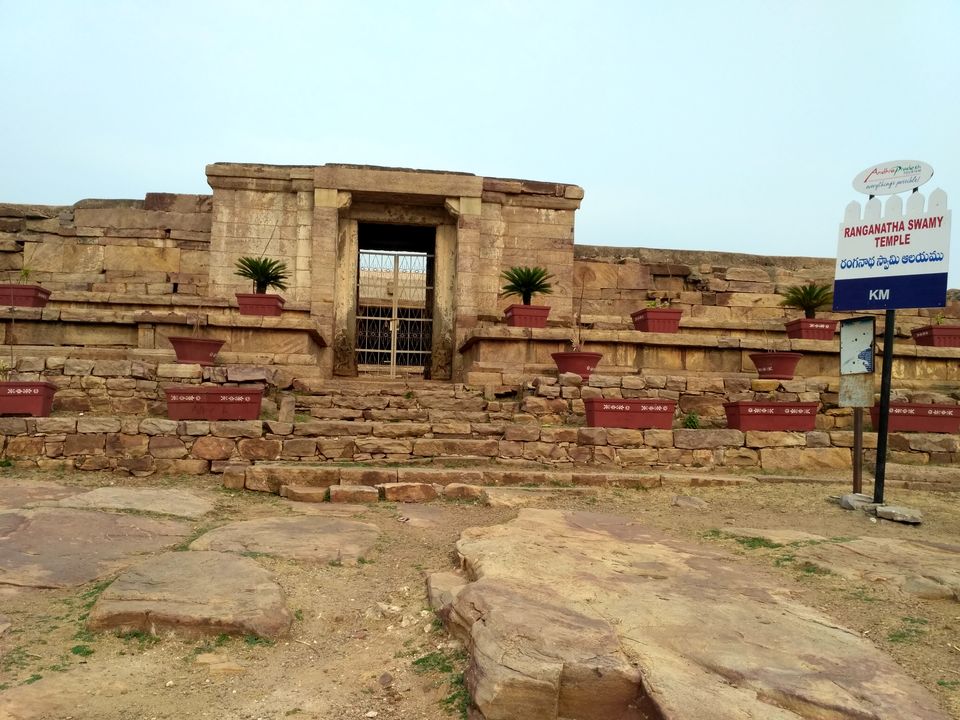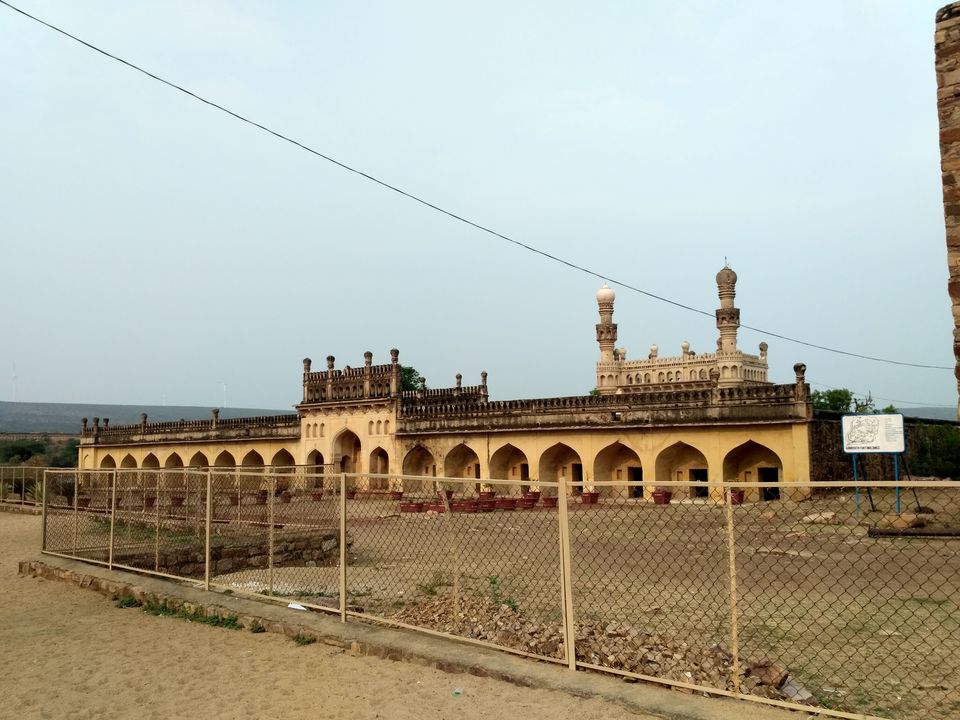 I came out of the fort and there is road on right going towards the adventure sports and camp site. One can go there to have view of the river and rocks from different place and angle.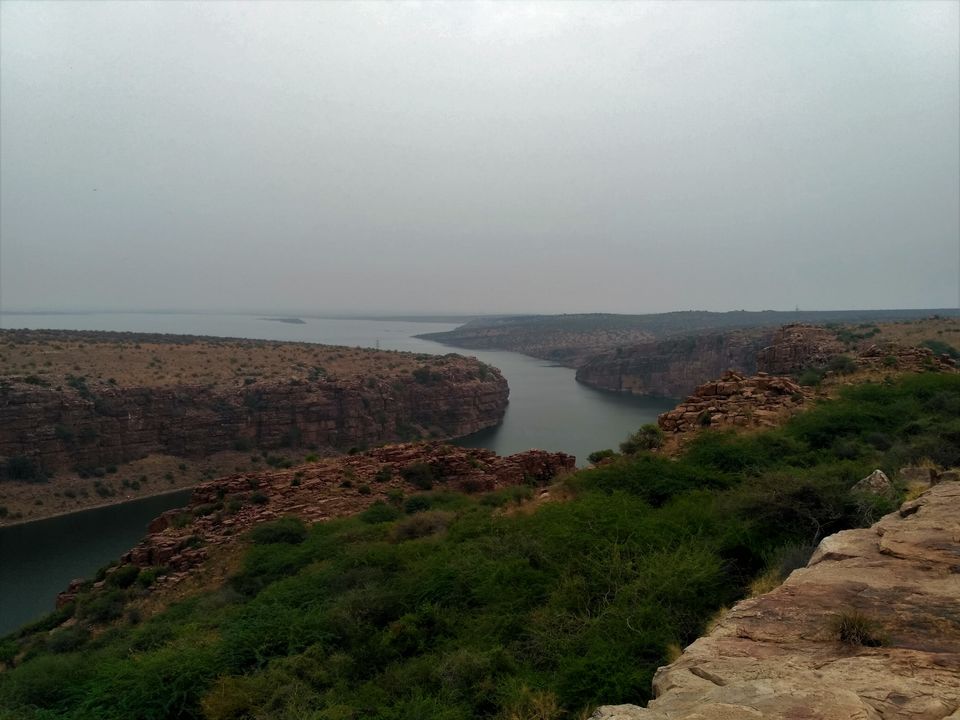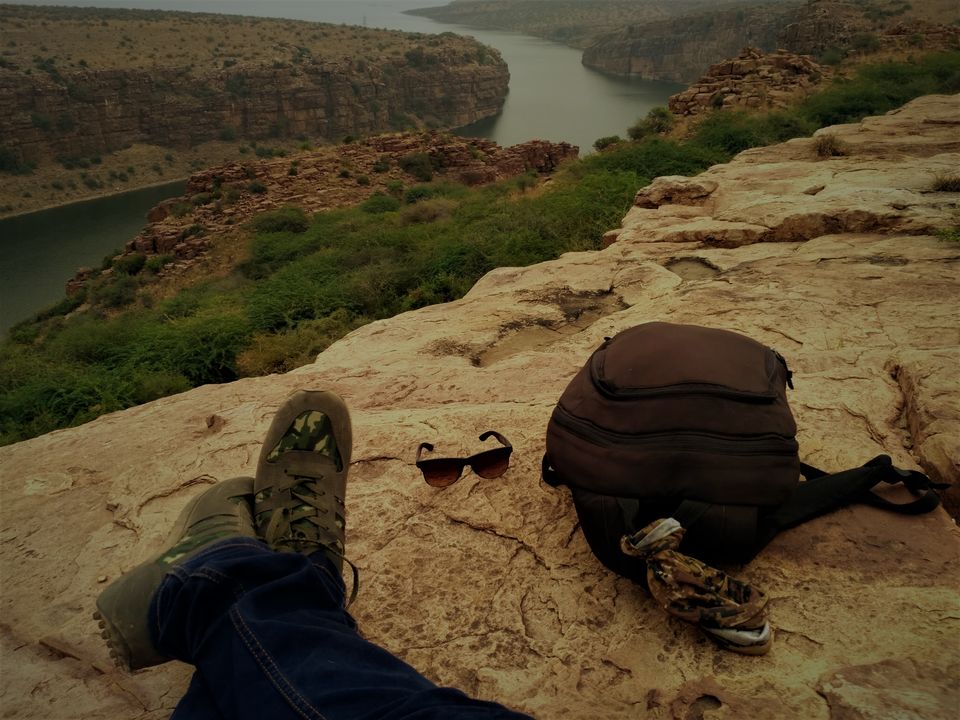 For adventure seekers it is a good place to camp and spend a overnight here in the company of tall rocks and river. There is Andhra Pradesh Tourism guest house as well near the fort but one need to make prior online booking for stay.
After spending around 4 hours there, i took the bus back to Jammalamadugu with pleasing and tranquil memories in my mind .
Our country has everything, we just need to explore.