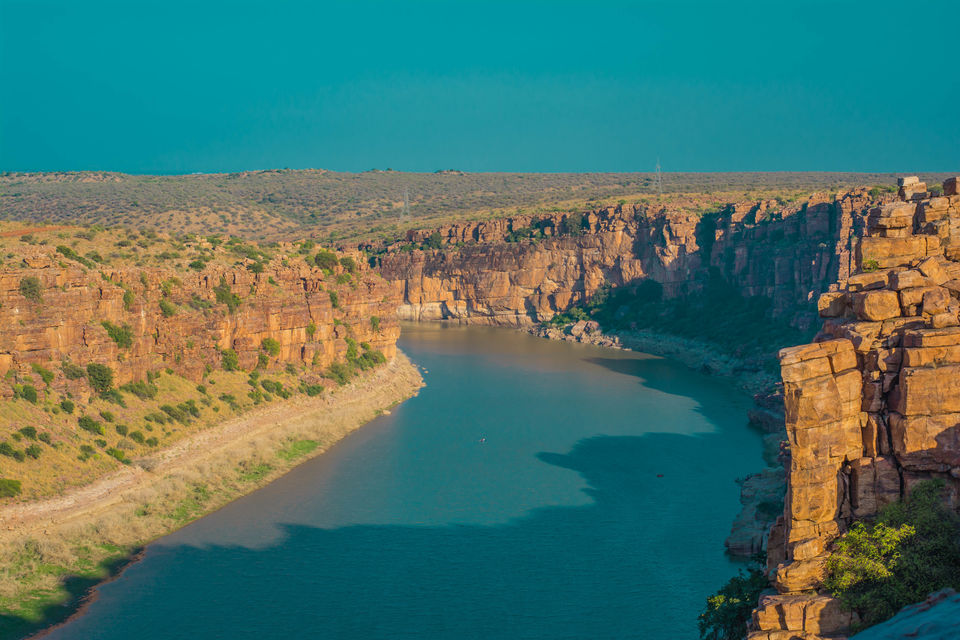 Do You Know India Too Has A Grand Canyon? Even i never knew, before reading many travelogues about Gandikota. This place was on my list ever since i saw the stunning images of the views it offers. Finally when BTC (Bangalore Trekking Club) organized a weekend treknic to this place, i was one of the earlybirds to register. It is a small village on the banks of river Pennar and gets its name from "Gandi" meaning gorge. This handsome piece of Nature's architecture has come to be known as the Hidden Grand Canyon of India by travelers who visit it and get bewitched by its beauty.
How to Reach
People usually visit Gandikota in conjunction with a visit to the Belum caves nearby as a weekend trip from Chennai or Bangalore, the two major cities nearby. The best option is to hire a taxi or selfdrive Vehicles, as the nearest major railhead is Gooty which is around 130 km from here, the smaller station of Muddanur is much closer though very few trains pass through here. From Gooty, taxis are available as part of package tours and from Muddanur, buses ply regularly to Gandikota. Another option is to travel by bus from Chennai or Bangalore to Jammalamadugu.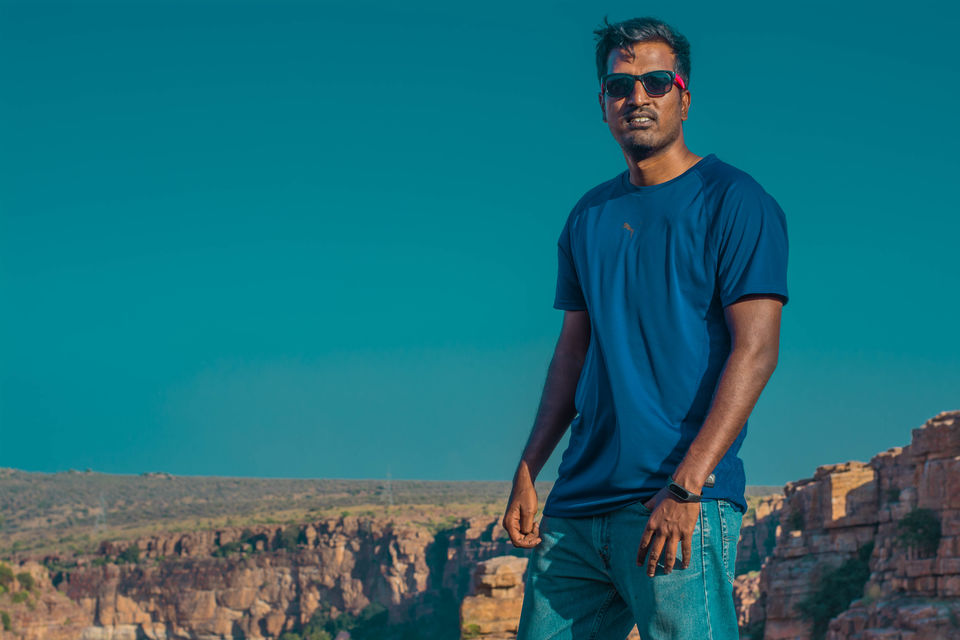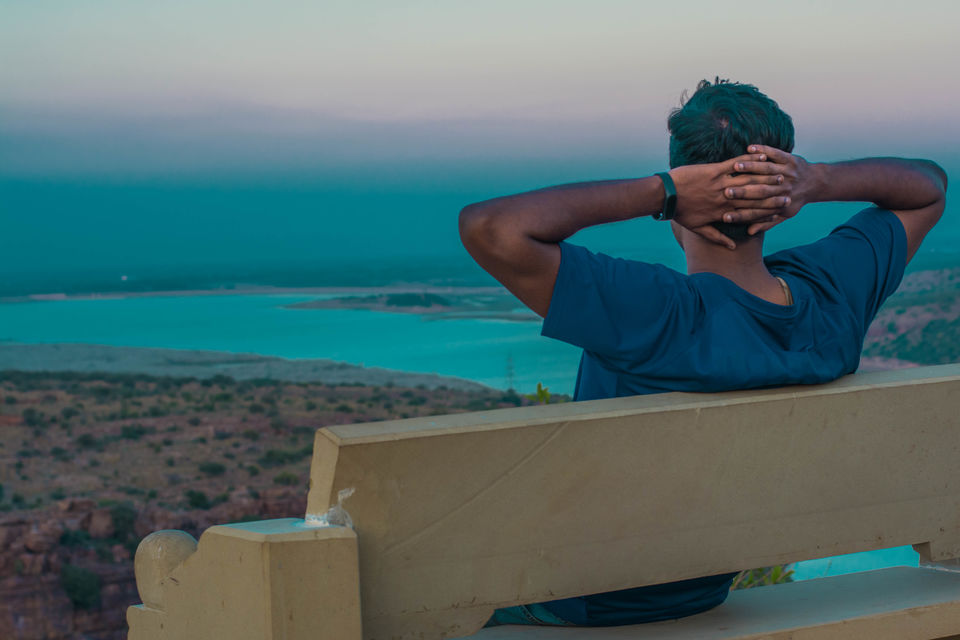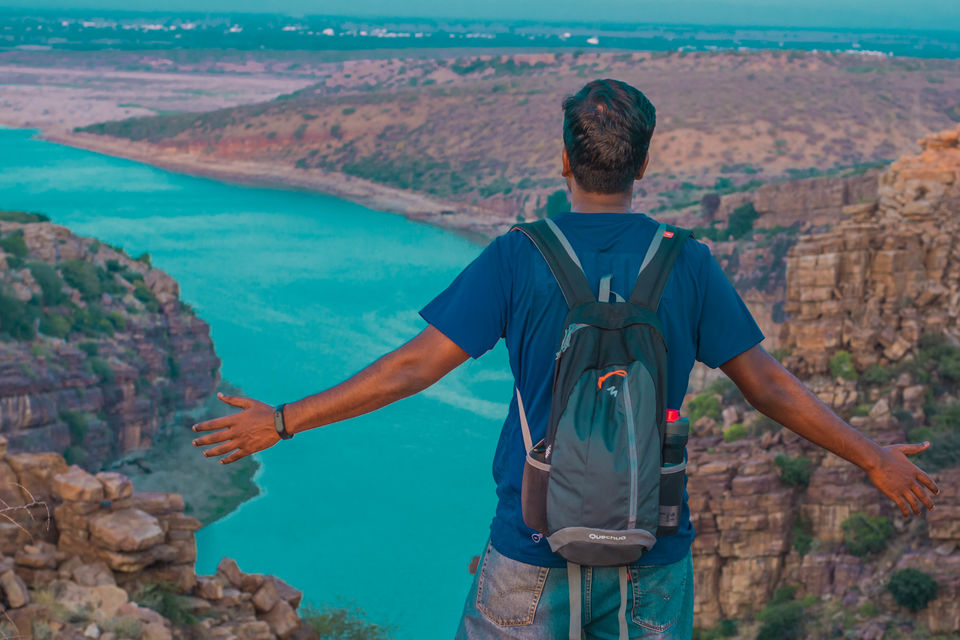 Accomodation
Haritha Resort, which is run by the Tourism Department of the Andhra Pradesh government, APTDC, is the only option if you want to stay at Gandikota itself. This resort spreads over an area of 10 acres and has 12 cottages, a dining hall, a dormitory, a massive parking space and play area for kids. The complex has cosy air-conditioned rooms with various facilities promising a comfortable stay.
If you are looking for quirky stay options and wish to sleep under the stars with the river gushing beside you, then camping at Gandikota is the perfect thing to do. You can pitch your own tents here and enjoy the view of the gorge with a campfire. But access to restrooms will be limited in this case. So you can decide, depending upon your comfort level.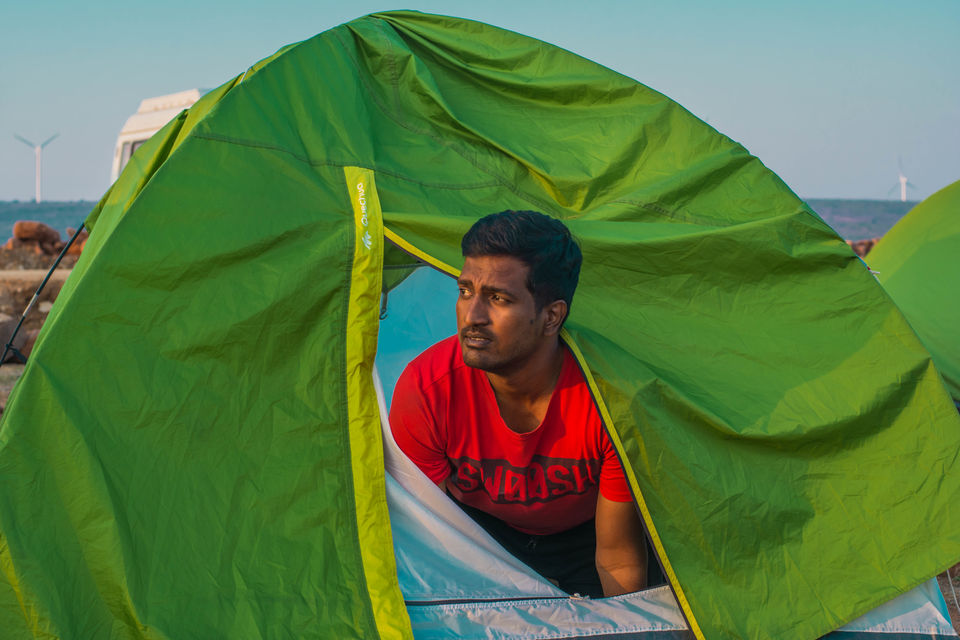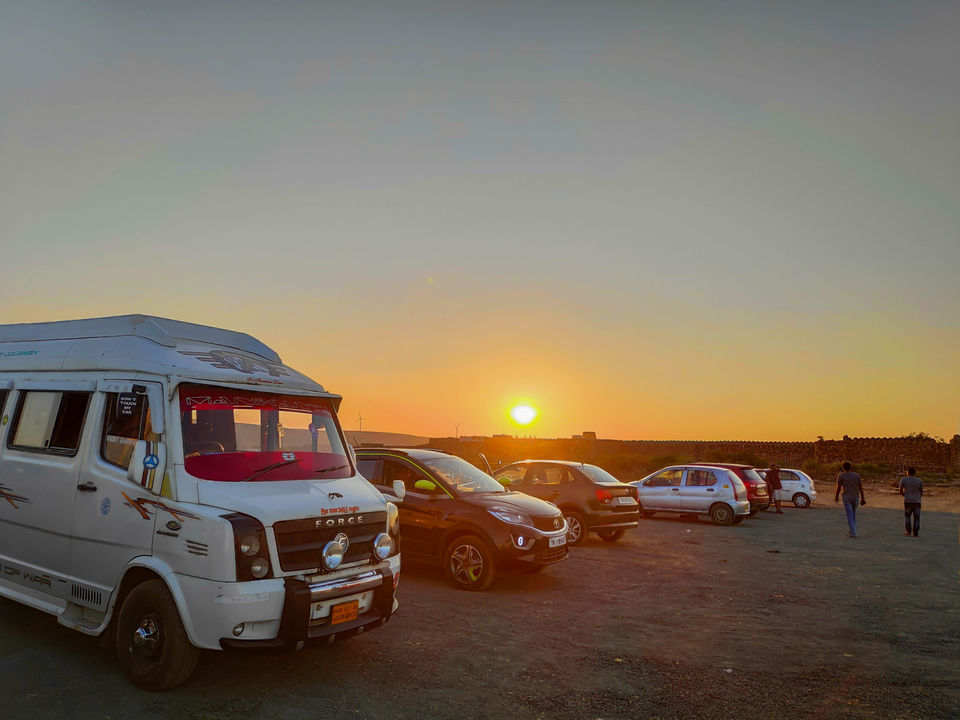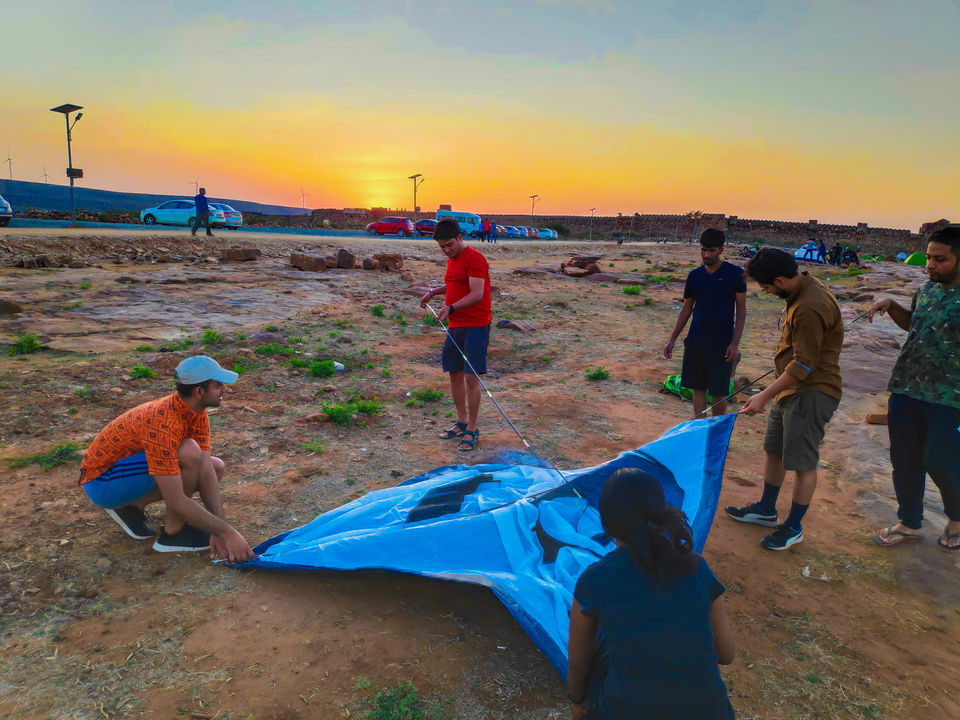 Food
Few years back, the only option used to be the food at the Haritha resort, but now couple of small eateries opened up. Also the locals are selling homemade food/beverages for reasonable prices. But still stack up on food supplies before you head over here, as there are high chances that most people will find the local food too spicy for their tastebuds. Jammalamadugu has quite a few eateries that provide a variant of the southern delicacy 'Dosa'.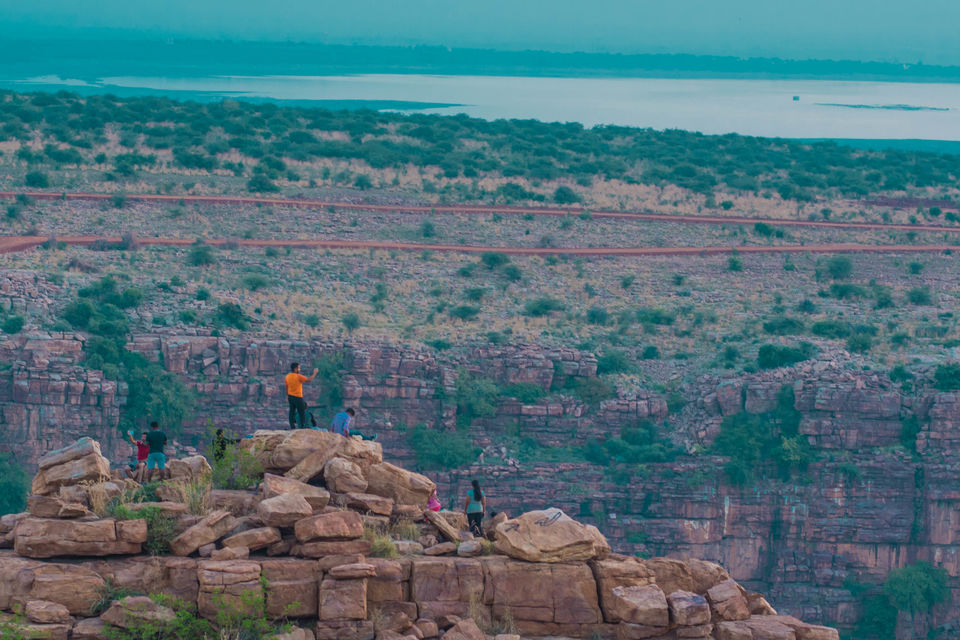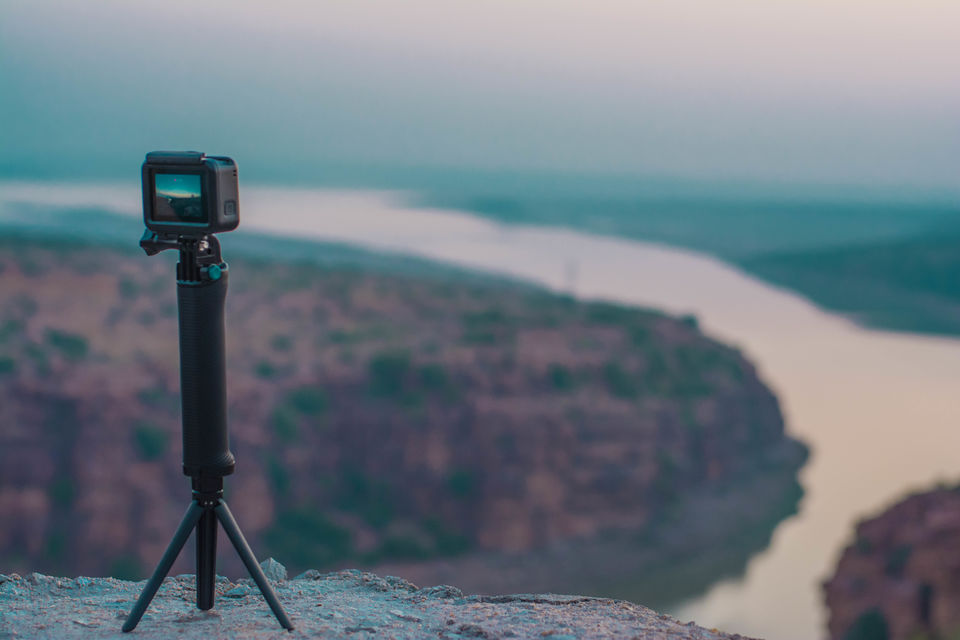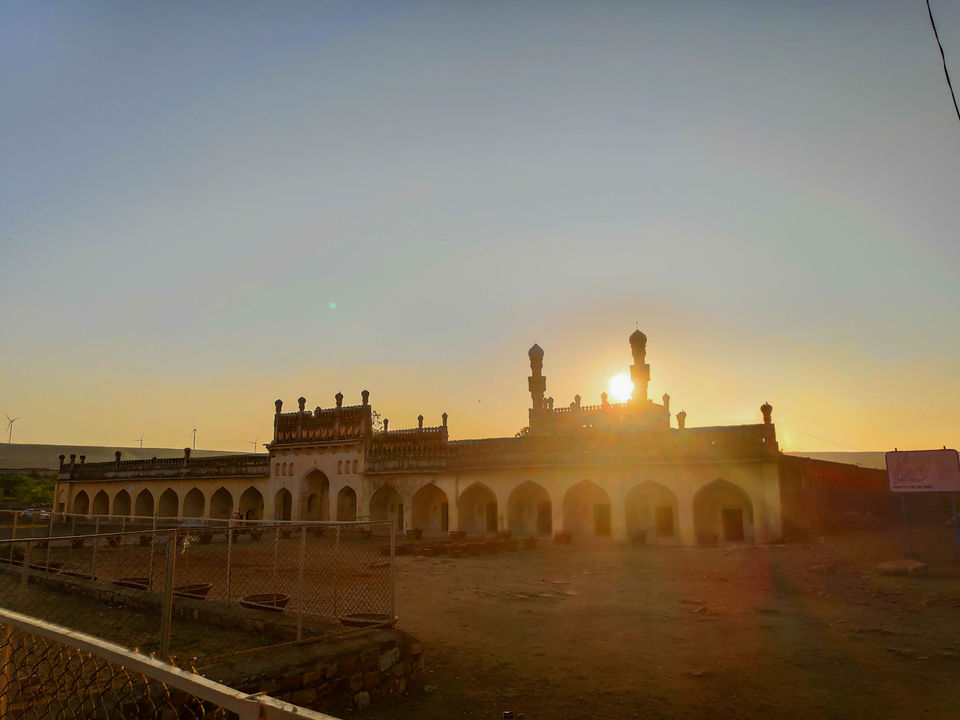 One should ideally visit Gandikota between September to February as the weather is comfortable and pleasant. The summer months are hot and humid with the temperature sometimes soaring up above 40 degree celsius, and thus is not a good time to witness the gorge. As Gandikota is slowly stepping out and coming under the tourism spotlight, various travel ventures are starting to take hold in the village. One can get down to the gorge and engage in a number of adventure activities like rock climbing, kayaking, rappelling, trekking on their trip to Gandikota.