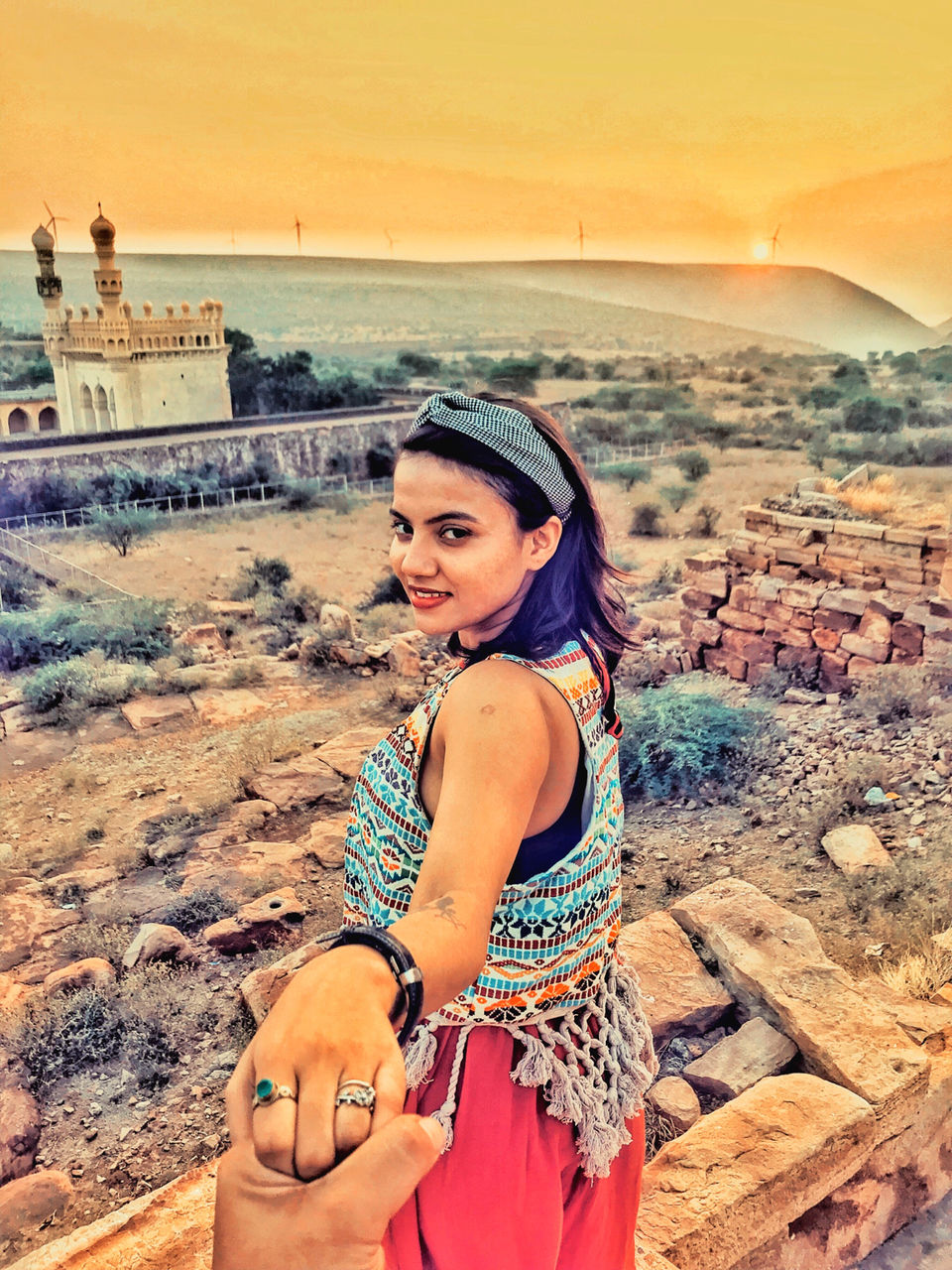 All that we know and marvel about Grand Canyon is that of Arizona. Its immense size and the way its landscapes display dramatic scenery has always received an overwhelming response from the onlookers. But, did you know that there is one such proxy closer to home? We are talking about Gandikota.
Why visit Gandikota???
For once, it houses the Indian version of Grand Canyon that, over the coming years, might be giving serious competition to its Arizona counterpart owing to its breathtaking beauty. And the best part, this small, offbeat village has not yet been commercialised, which means you're not likely to find noisy crowds of tourists photobombing your selfies and garbage littered about everywhere!
Gandikota is a small village in the Kadapa district of Andhra Pradesh that is known for its spectacular gorge formed by river Pennar that cuts through the Erramala hills. This handsome piece of Nature's architecture has come to be known as the Hidden Grand Canyon of India by travellers who visit it and get bewitched by its beauty.
Best time to visit Gandikota
One should ideally visit Gandikota between September to February as the weather is comfortable and pleasant.
My story!!!
I went during the eve of new years through camp monk!! And trust me there could have been no better start than this for 2019.
What I did at Gandikota??? (what you could do as well!!!)
Wandered about the ruins of the Gandikota Fort
Gulped in breathtaking views of the gorge and the Pennar river
CAMPED UNDER THE STARS
DANCED and LAUGHED AROUND THE FIREPLACE
Along With A Group Of Friends Who Were Strangers At The Beginning Of The Trip And Together We All Welcomed The New Year With Immense Joy And Happiness ☺️
Kayaking in the Pennar river
Swimming And Floating On The Pennar River For Hours Together
Watching The Sunrise From The Gorge
And The Sunset From The Beautiful Gandikota Fort (Something You Should Not Miss At All- Make Sure You Wake Up At 5 Am To See The Sunrise From The Gorge And You Are At The Fort Before 5 Pm To Watch The Beautiful Sunset )
Last But Not The Least
Chilled In Silence And Sank In All That Beauty Around Me For Life In My Eyes
I hope you liked my version of Grand Canyon!! Would love to share more stories like these with you all!!
P.S - THIS WAS A TWO DAY AND ONE NIGHT TRIP BUT ITS A MUST VISIT!!!!!