The only way to enhance your beach experience in Goa is by staying on the beach itself. Vedatmana By The Sea is your best bet for a lovely stay by the shore. It is a premium villa on Ajuna Beach. Disconnect from your troubles of daily life by putting up here and enjoy the view of the sea from the comfort of your accommodation.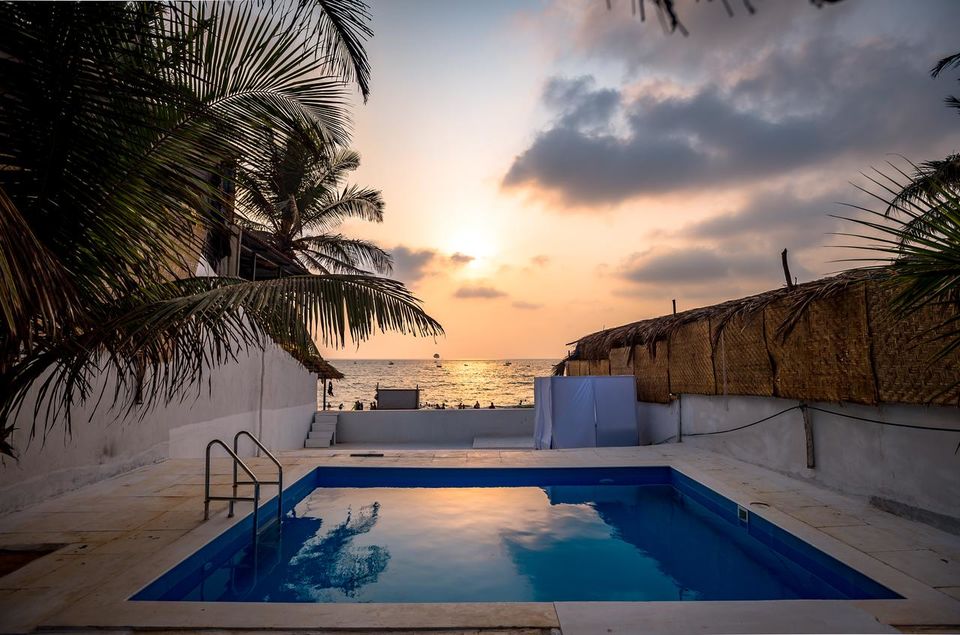 Anjuna Beach is one of the most popular beaches in Goa. It is a perfect place to while away a lazy day and party at the nightclubs after sunset. Settled on the shore is an impressive luxury villa – Vedatmana By The Sea, Anjuna. Sip on your drink as you enjoy a serene view of the beach from a distance and go for a refreshing swim in your private outdoor pool. When you want to feel the warm sand under your feet, just go for a walk on the beach whenever you want!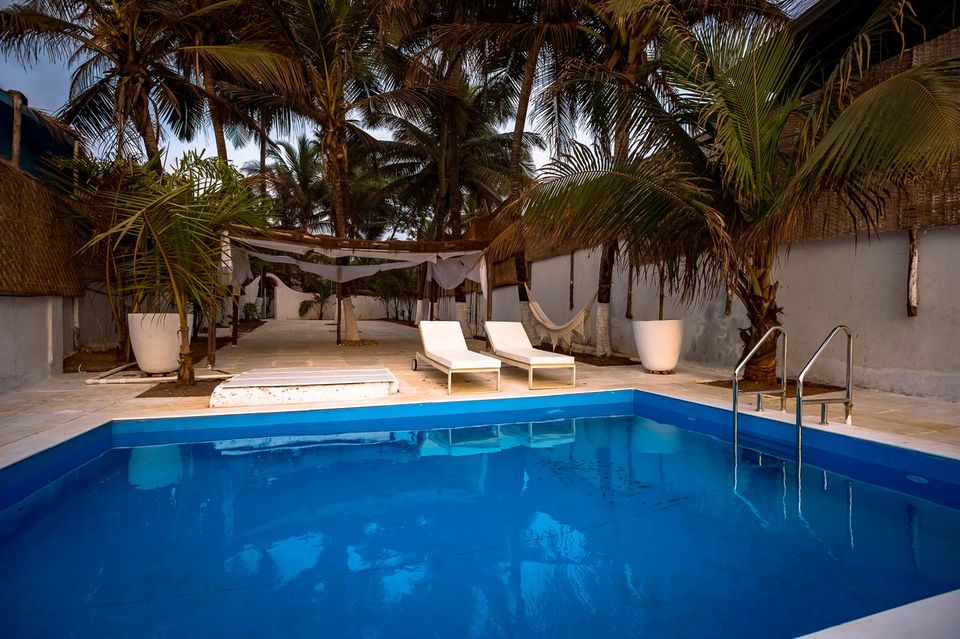 Ideal for
While the villa is enjoyable for families and friends alike, Vedatmana By The Sea, Anjuna is an incredible choice to cosy up for couples. It is isolated enough for you to enjoy some alone time and its location allows you to have an exciting night out and mingle will other travellers as well. Plus, this is a villa with a private pool overlooking the sea – you will not find a more romantic setting in Goa!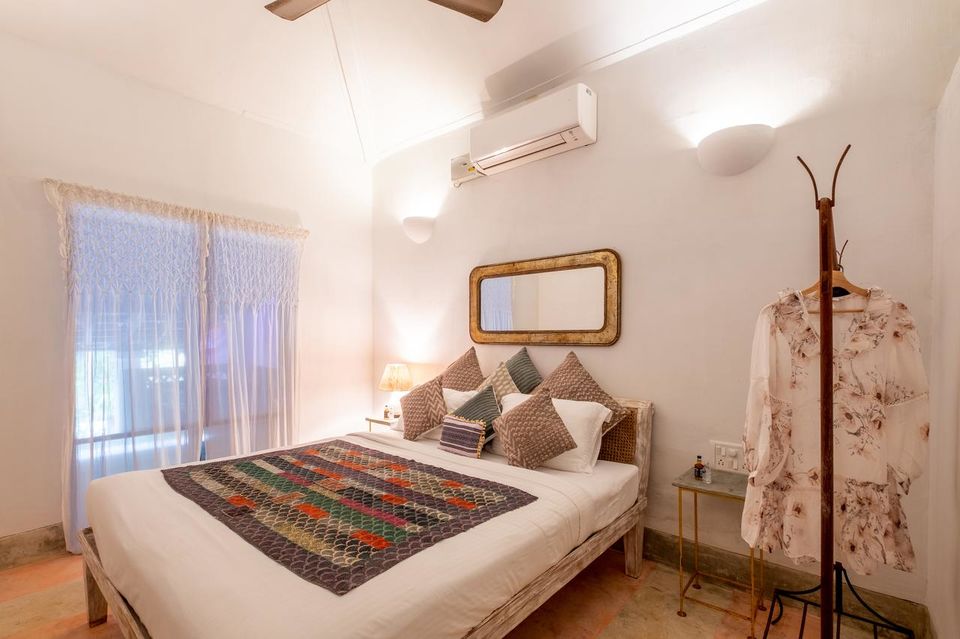 About Vedatmana By The Sea, Anjuna
The villa has two bedrooms with a bathroom each, a living room, a kitchen and an outdoor area with a private pool. The house gives off a vintage and rustic feel, owing to the specially curated furnishing and designing. It is well ventilated, hence, you will sense the soothing sea breeze in every corner of the villa. The per-night cost includes breakfast and the service of a staff that makes you feel at home throughout your stay.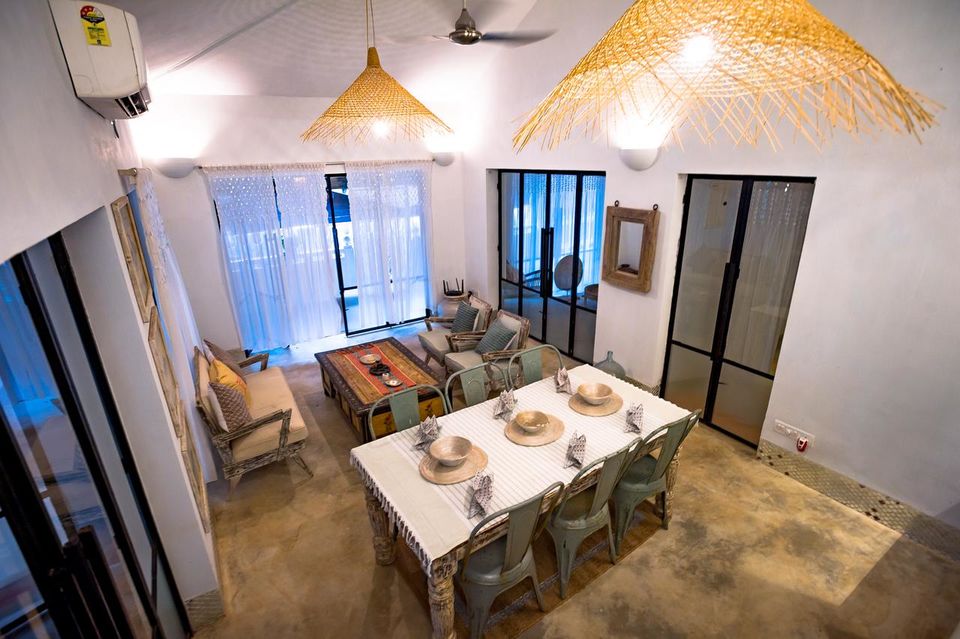 Quick facts
Price for one night: Begins at Rs 17,000 for two and can go up to Rs 30,000 during peak season
Amenities: Continental breakfast, complimentary Wi-Fi, airport shuttle, 24x7 reception, a fridge and toaster in the kitchen and an outdoor pool
Contact info: You can make bookings here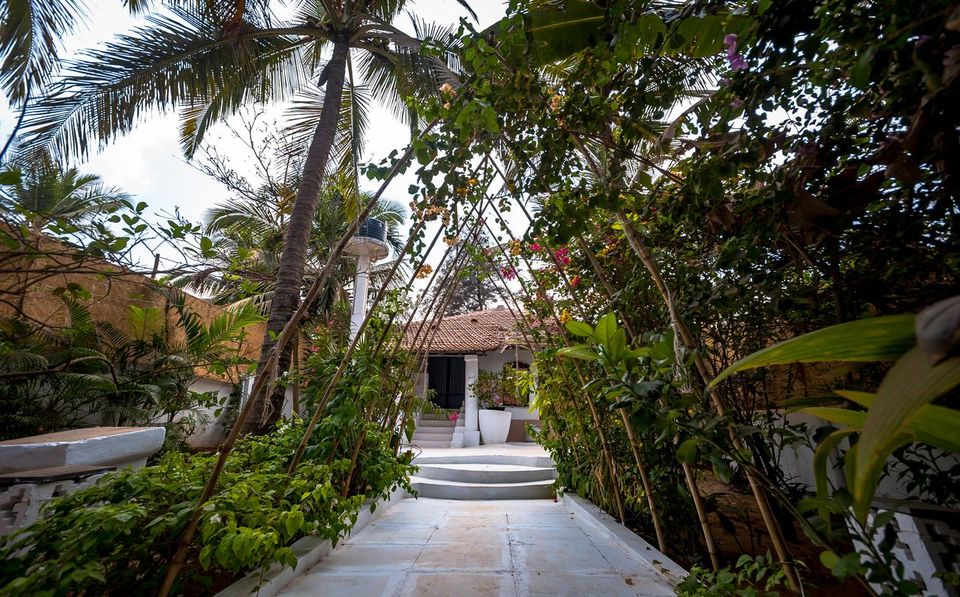 Have a luxurious experience the next time you're in Goa by staying at Vedatmana By The Sea, Anjuna!
Click here to find out more about the fun things you can do while you're in Goa!
Write about your experience of staying at a homestay while travelling on Tripoto.