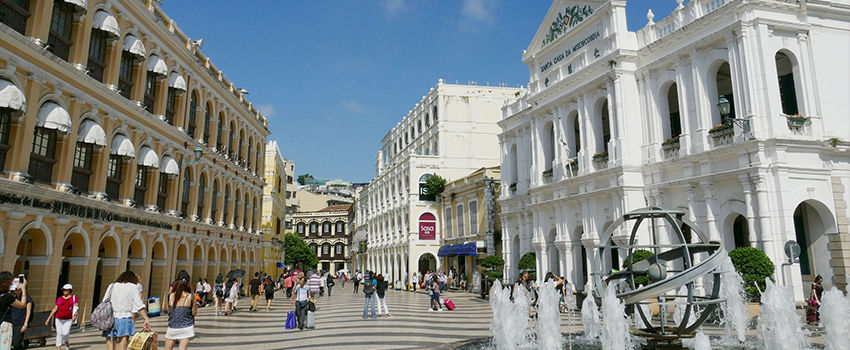 #20ThingsILoveAboutMacao of my #MacaoMoments and #ExperienceMacao
The history of Macao dates back about 500 years to the 1500 s when it was sparsely inhabited by Chinese population of Han dynasty. Portuguese merchants came to Macao in the 16th century and gradually Macao became a Portuguese colony. Macao went through rapid urbanisation in the 20th century and became a modern city. Without going into pedantic details, it would be sufficient to mention that Macao was returned to China in the later part of 20th century. Macao is now SAR or Special Administrative Region of China.
Macao has an international airport and one can fly from anywhere in the world. However, if one is visiting Hong Kong, Macao is less than an hour via ferry. Incidentally, tourists from Indian do not need a visa to visit Macao for stay until a month.
It was necessary to provide a brief background to the history of Macao so as to understand why the fabric of this place is so full of diversities. Macao is essentially a blend of Chinese and Portuguese cultures with all the modern amenities of a first world country. No wonder there is so much to do here. Add to that, tropical seashore weather that prevails most part of the year with enjoyable winter at year end. All this makes Macao a perennial holiday destination.
This is an account of a friend who visited Macao in the month of March. It was still spring. The excellent weather was conducive for them to make the most of our trip. Almost every activity is different from the other and it could be a little mystifying for a tourist. To demystify this peninsula for a first timer, below is our list of 20 things to do in Macao.