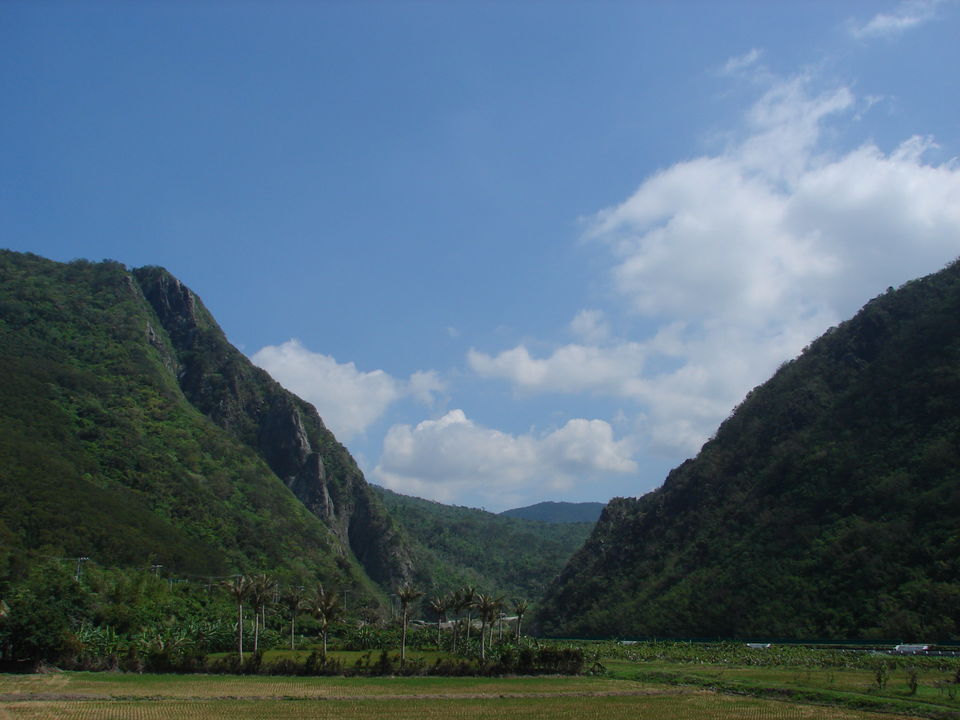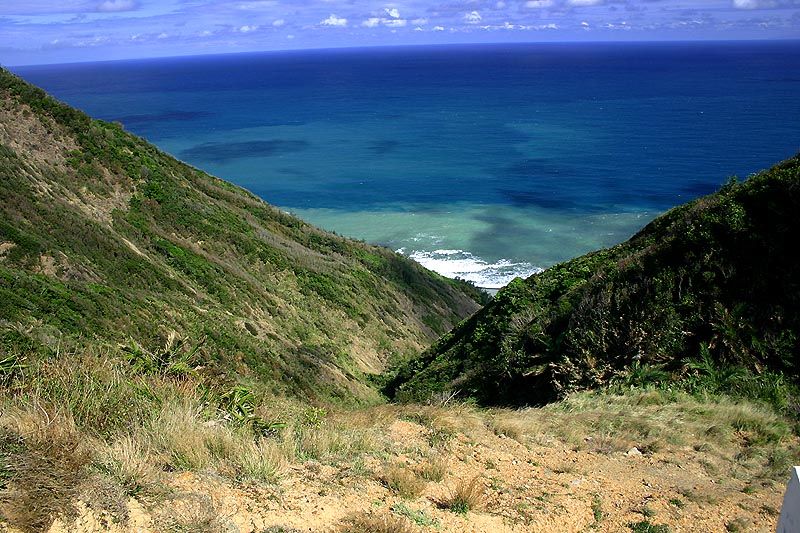 At the beginning of this winter vacation, our grammar teacher, I-Chien, offered us a chance to travel to the Mudan Township in Pingtung. Unfortunately, I got a serious cold then. As a result, I could not join in the fantastic trip with my classmates. Following are some famous tourist attractions at Mudan, and I hope I can visit them in the future.
Speaking of Mudan Township, almost everyone would associate it with the famous historical event, Peony incident. Although I had learned the process of it from textbooks, I had no idea about the place where it happened and how the place looks like until now. Through the introduction on the website of Mudan Township Office, it finally dawns on me that the reason why the aboriginal people could defeat the Japanese had a lot to do with the terrain there. Since Shihmen Ancient battle Field consists of numerous broken cliffs and dense forests, it was extremely hard for the Japanese army to fight or even survive. As a consequence, the Japanese had no choice but to make an armistice with the aboriginal people. Before I saw the real landscape of Shihmen Ancient battle Field, I thought maybe it was just good luck that led to the victory of the aboriginal people, but now I know it was their acquaintance and love toward this beautiful land that made them fight so recklessly.
The second place I would like to visit is Syuhai Grassland Recreation Area. Owing to the pollution and destruction in recent years, many touching scenery in Taiwan have disappeared. Nevertheless, being an unknown place for most people, Syuhai Grassland has been protected safe and sound. Surrounded by not only Mudan bay and Pacific Ocean but also a Greenery view, Syuhai Grassland Recreation Area is definitely the best place for people who are tired of city's hustle and bustle to rest and find a piece of harmony at this isolated paradise. Moreover, you may also see the stunning scene of the bright sun rising from the sky-blue sea if you are lucky enough.
In conclusion, it was really a pity for me to let this rare chance of visiting such an amazing place slip away. Next time, I will certainly seize the chance to pay a visit to this wonderful township and experience its beauty and charm all by myself.
References:
Phto 1:
https://www.pthg.gov.tw/townmdt/News_Content.aspx?n=C20E020DF76BD0FF&sms=2715FDF194911C1A&s=0AEDAB308B8DCB60
Phto 2:
https://www.pthg.gov.tw/townmdt/News_Content.aspx?n=C20E020DF76BD0FF&sms=2715FDF194911C1A&s=A3BA1CFCDF72528C