It was a beautiful day. My classmates and I were heading to the south and carrying an excited heart. As the tour bus going, the scenery outside gradually became different. Finally, we arrived in our destination-Mudan Township.
The first place we planned to visit was Shimen Elementary School. When the time we arrived, the sky was getting dark, and it's getting a little bit cold. I thought that we might just hang around in the school and enjoy the scenery. However, there were several warm-hearted people walking forward to us. They are the teachers in Shimen Elementary School who volunteered to stay and be the tourist guides for us. One of them started to show us the meaningful objects to us, including the snails representing the school, the tools they use to teach students how to hunt, and the eco-friendly installation art students made together. Although Shimen Elementary School is not a large-scale school, the things and objects there are all quite unique and priceless. Furthermore, the students all have innocent hearts. They don't play on smartphones but play dodge ball after school. While I was listening to the teachers there and looking at the students running around, I was keeping asking myself, how long haven't I done this or will I do this again?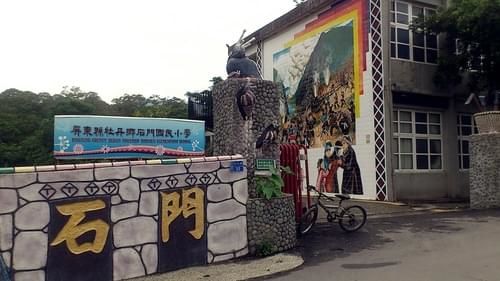 (http://www.ipeen.com.tw/comment/828580)
The next day, we got up and were ready for the following schedule of the second day of the trip. After having our breakfast, we got on to the vehicle and headed to the charming township right next to Mudan Township-Checheng Township.
As soon as we arrived at Checheng Township-Kameyama, there was a professional and passionate tourist guide waiting for us. He wore Taiwanese aborigine traditional clothes, which was distinguishing. It seemed like they put all of the most appealing colors in only one cloth. To be honest, I just couldn't move my eyes out of it because it kept catching my attention. The tourist guide led us climb to the half-way up the hill. He then started to go on with his fluent explanations. Surprisingly, he was once out of this small township for his own study and his great future. Nevertheless, the passion and the love for his hometown were kept calling him back to this township. We could all tell how deep his love is from his talking. This cool guy then told us the story about what had happened in the history of this place and how wonderful are the species living here, including those small bird flying freely in the sky. I've never listened to a more illuminating exposition of history. He didn't seem that he had done the research before. It seemed like he had been there, in those stories. We then kept climbing up to the top. After we arrived, the scenery was just more than astonishing! The blue sky and sea just became the same piece of painting in my eyes. It made me feel like the whole world was right under my feet. We were all rush to take out our cameras and cellphones to catch this gorgeous moment.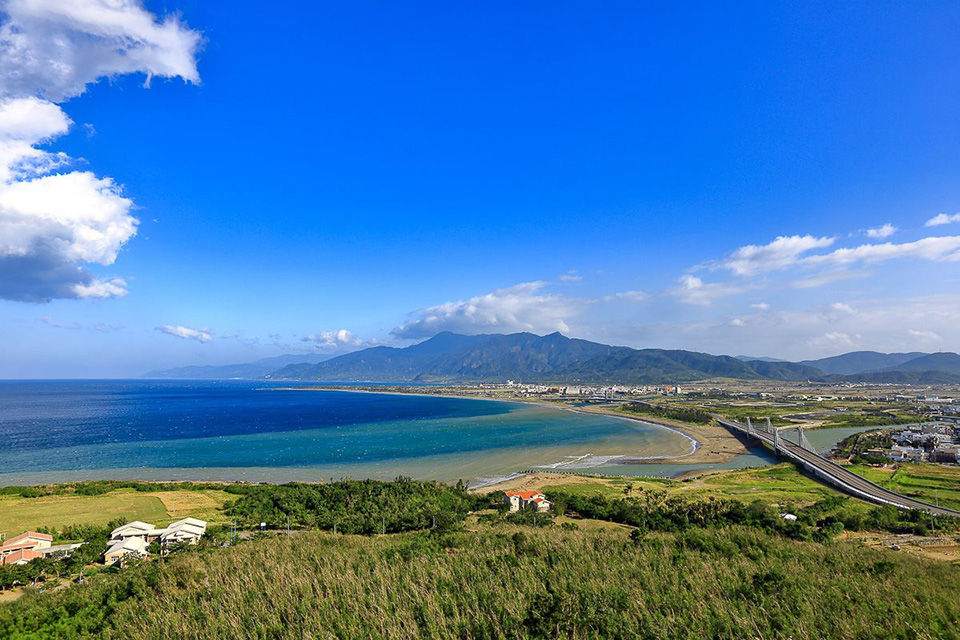 (http://drphototw.blogspot.com/2017/01/10.html)
After viewing the beauty of Kameyama, we went to Ryukyu feudal tomb and Shimen ancient battlefield. Although we all had studied the famous Mudan tribe incident in history classes, being there in person was just totally different. No wonder there was somebody once said, "He that travels far knows much". I knew exactly what it means in that moment. After having our lunch, we popped on to the vehicle. It was really a quite long drive, but what we did not know was there was an extremely impressive things waiting for us.
We got off the vehicle right in the middle of a small village. After walking for a while, we arrive at A Long Yi Ancient Track with a piece of pure blue sea. We then followed our tourist guide to walk toward to the sea. It's not a sandy beach but a shingly one. All the stones are shaped by infinite coming waves perfectly. We stopped on that spot unconsciously, and took out our cameras and cellphones to catch every scene. I don't know somehow as long as I stand on the shingly beach facing the blue ocean, I could feel how great the mother earth and what the mother earth's been giving to us.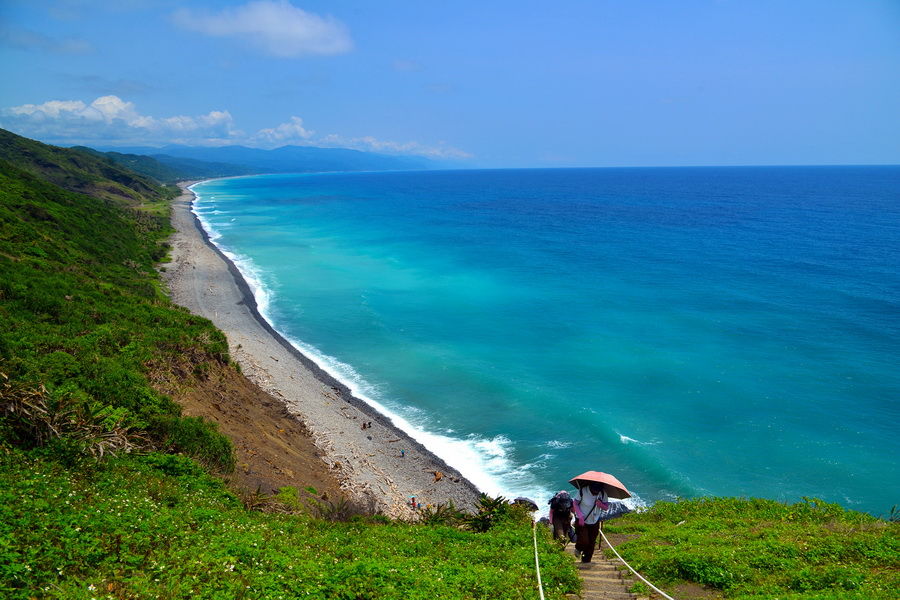 (https://hillmont.tw/activities/jinshuiying/)
Finally, it's the third day, which we got to leave.
On the way home, I'd been thinking about this trip. I did learn a lot. I heard what I couldn't learn in school. It's like the knowledge and the stories beyond the text books. I saw how history and time carved their every step on this land and how magnificent it is. Moreover, I will always remember the spirit and the faith that the people have. The stories they had told to us were so awe-inspiring.
Back to the first day of this trip, I still can hear what the teacher of Shimen Elementary School said, 'Snails are charming creature. They cannot go backward but walk forward straight. However, the ways they've been through are all sparkling.' It tells me if we have dreams to chase, don't ever return. Just go forward boldly! Whatever the destination is, the road we've been through is the most precious experience.