Story time - It was our marriage anniversary in Feb, and like every year, we planned a trip to a new country and decided to spend only a few days since we were planning another trip in March to South Korea solely for cherry blossom viewing. Viewing cherry blossom last year in Japan has spoiled me seriously. Now all I want is to travel to all the countries that have cherry blossom season.
Alas! This year had its own plans. The COVID wave hit Hongkong in the last week of January and left both of us wondering whether we should still continue our travel plans to Taiwan or not. Just before the day of flying, we measured all pros and cons and decided to carry on with our itinerary. Albeit a bit scared we packed 50 masks - 4 sanitiser bottles (small ones) and wet wipes for four days in total. I won't lie; we were stressed throughout.
We landed in Taichung - an industrial city on the western side of central Taiwan and booked the hotel from the airport - that's how unplanned this trip was.
We already had Sun moon lake in mind to visit the next day. We woke up early and headed to Gancheng bus stop, which was a few minutes' walk from our hotel as well as from Taichung TRA Station. While buying tickets, we stumbled upon Formoson village in one of the brochures. The village looked interesting. We figured that there is also a day tour pass that covers both Sun moon lake pass and Formosan village. We bought the pass and started our day tour.
Check out the Nantou bus tour site for more timings and passes information.
Sun moon lake pass cost - NT 1160
Pass covers - Round trip from Taichung, boat ride, Ropeways, Formosan culture aboriginal culture village ticket and it also provides discount vouchers for on rent cycles.
Important - Taking a bus tour was the right decision as there is no convenient public transportation that goes there directly.
This one day trip can also be easily taken from Taipei.
The Formosan Aboriginal Culture Village is in Yuchi Township, Nantou County, Taiwan. We reached Formosan in about 2 hours. We exchanged our pass for tickets after reaching Formosan aboriginal culture village.
It is famous for its aboriginal theme. The village is vast and divided into 3 sections.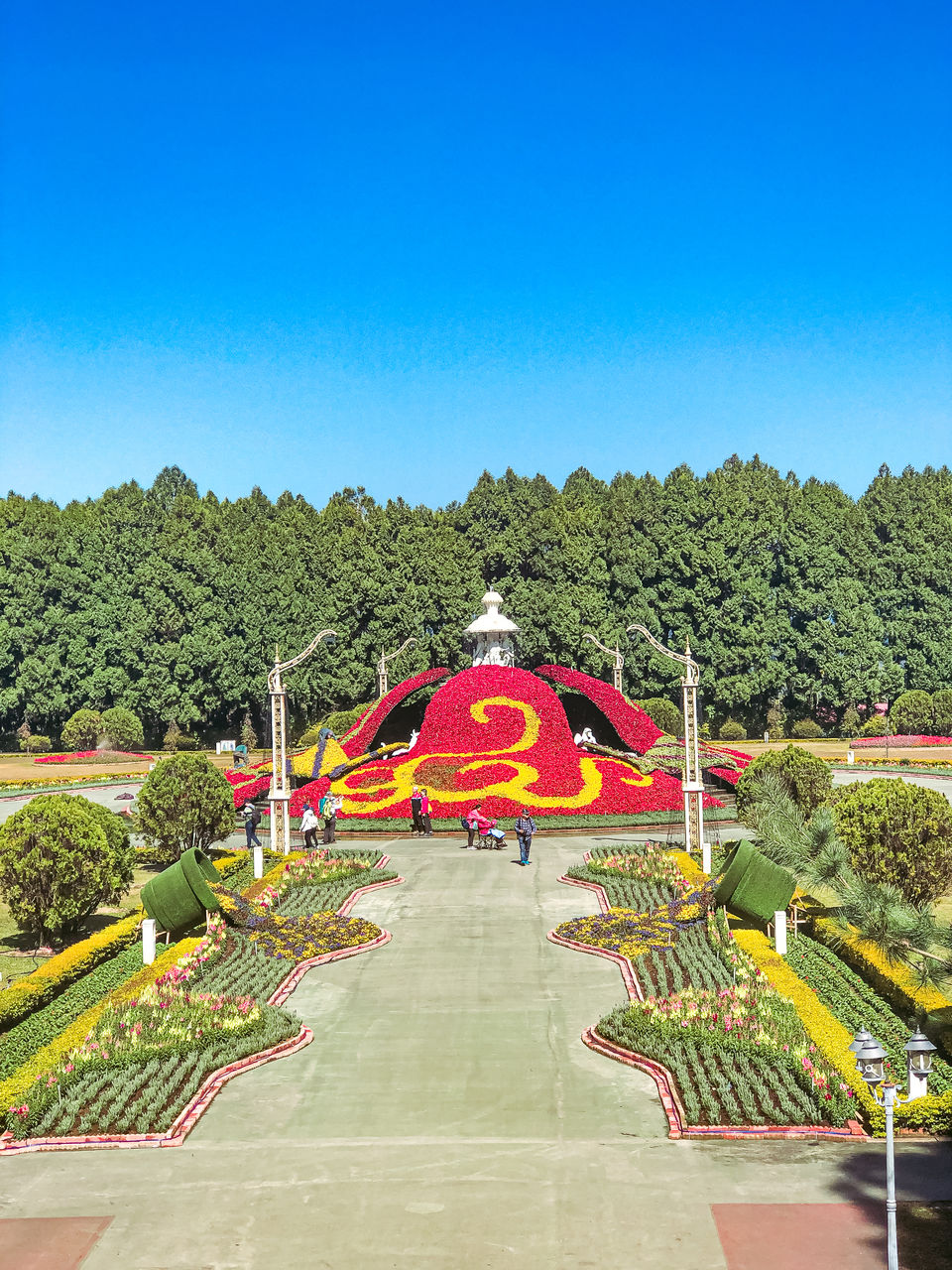 First, we headed to the section 1 European gardens which was a perfectly manicured garden. It has stunning art pieces made with flowers, a clock tower, a fountain, a castle and a cute toy train that takes you around.
We then headed to section 2 entertainment isle. It has a lot of different themed rides like free fall ride - suspended roller coaster etc. We just sat in monorail and skipped rest of the rides because of COVID scare had just started around that time.
We then took a cable car and headed to the section 3 Aboriginal village park. It is the largest outdoor museum in Taiwan. It is composed of nine villages, each representing a different aboriginal tribal community.
One can also engage in with Taiwanese aborigines. There are also other activities sculpting, pottery making, cooking, exercising, handicrafts making, playing, and dancing in the tradition of the aboriginal tribes.
The area around the village park was blanketed with dark pink cherry flowers. I pinched myself to see if I were really in Taiwan and not in japan. The village also has an annual cherry blossom festival every year depending on the weather. We spent most our time in admiring the cherry blossom and taking one of many pictures.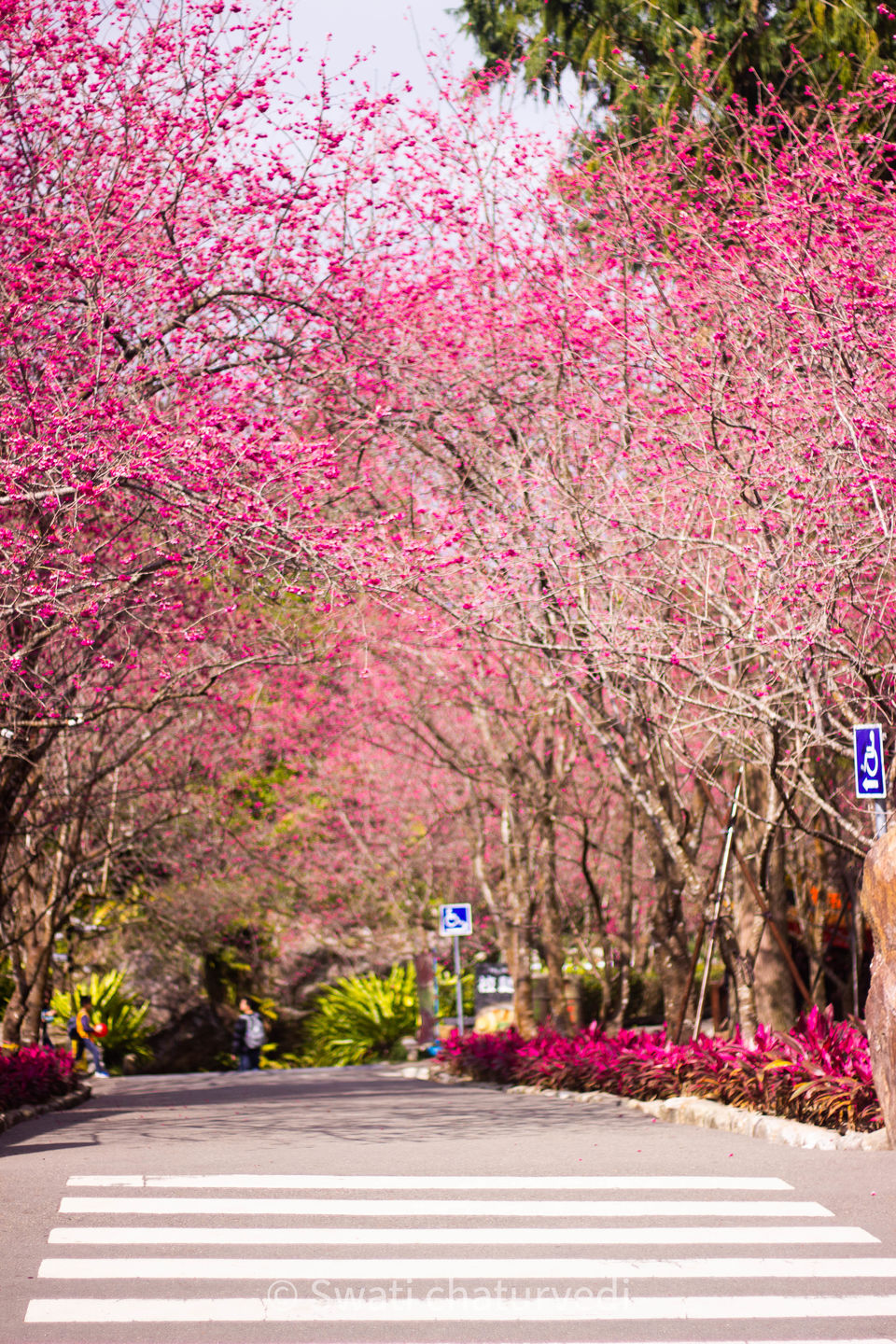 Formosan ropeway connects to The Sun Moon Lake Ropeway which is where we headed next. It just takes about 10 minutes.
Sun moon lake is the largest water body in Taiwan. The colour of the lake is emerald green and looks beautiful on a clear day. Designated as one of thirteen national scenic areas in Taiwan, this picturesque lake gets its name from its shape. The eastern side of Sun Moon Lake is said to resemble the sun, while the western side resembles the moon.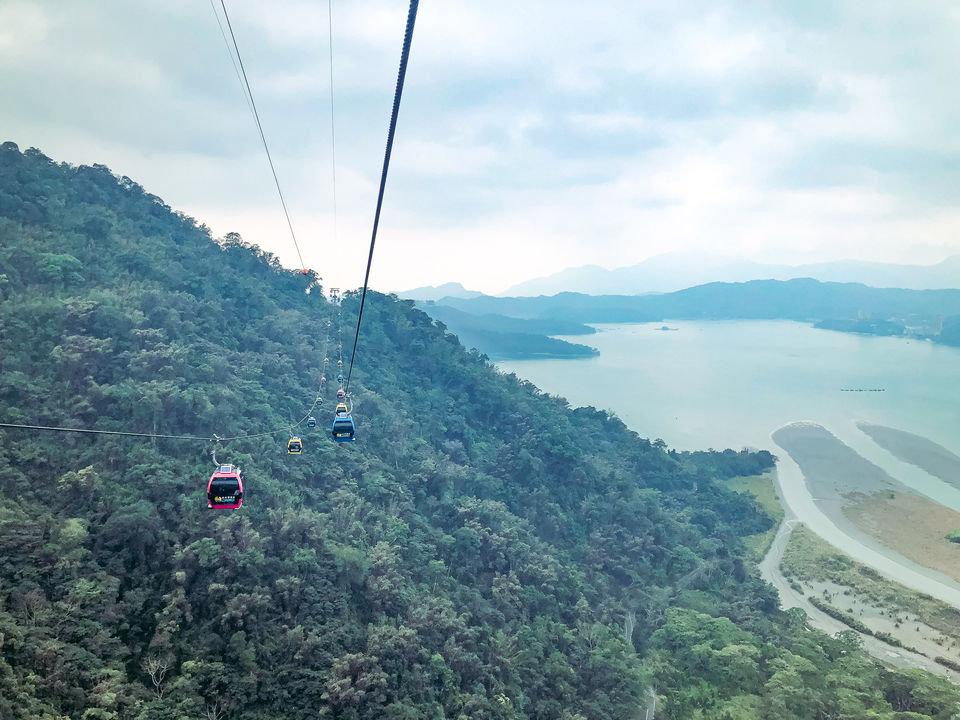 People also cycle around the lake, but we just walked for a bit around the lake and reached the Ita Thao pier and shopping lane.
The shopping lane is pretty impressive with multiple options to eat and shop. One can also buy aboriginal artefacts from the market. By this time, I was starving and found a place that had vegetarian pizza on the menu. The place was gorgeous overlooking the sun moon lake and had chic interiors.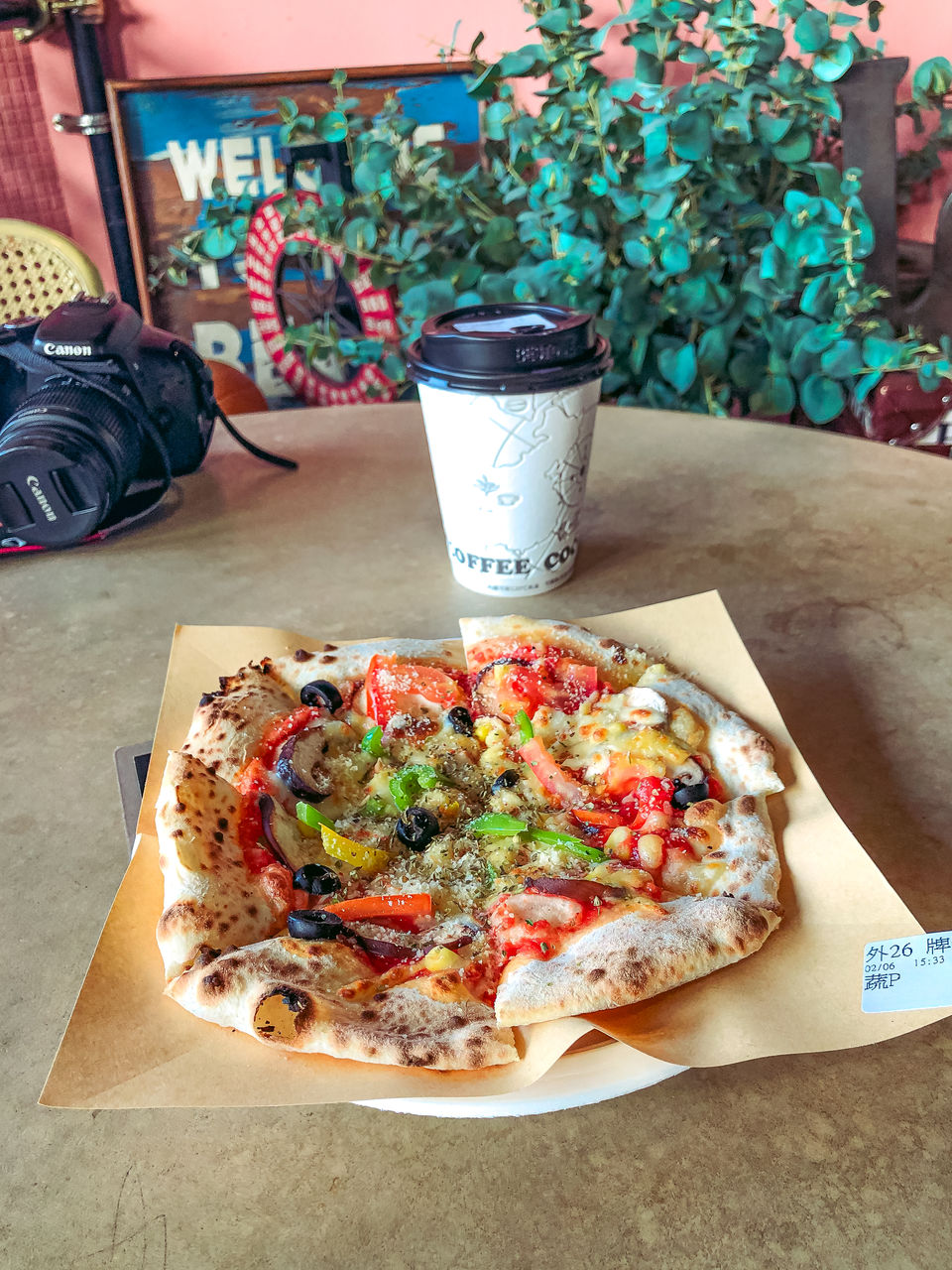 After spending 7 hours, it was time to say goodbye. We took the ferry from the pier and sailed across the lake. The bus stop was 5 minutes walking from there.
Its a perfect day trip for families, couples or anyone who wants a different kind of experience that involved an abundance of natural scenery, a village park with rides, interaction with tribal communities and in our case 'cherry blossom.'
We took the bus back to Taichung and ended our day at a fantastic Blue moon cafe - a vegan place and has many options.
Watch out the full experience here.