During January 13 to 15, I, along with my classmates, travelled around the scenic spots in Mudan, which is peaceful and beautiful.
On January 13, I was very excited and couldn't wait to immerse myself in the serene atmosphere of Mudan, where people with the warm hospitality extended to us touched me a lot. In the morning, we happily headed for Mudan. Our first stop was Shimen Elementary School, where we were warmly greeted and we received information concerning the history and the special spaces of the school from the Director of Academic Affairs.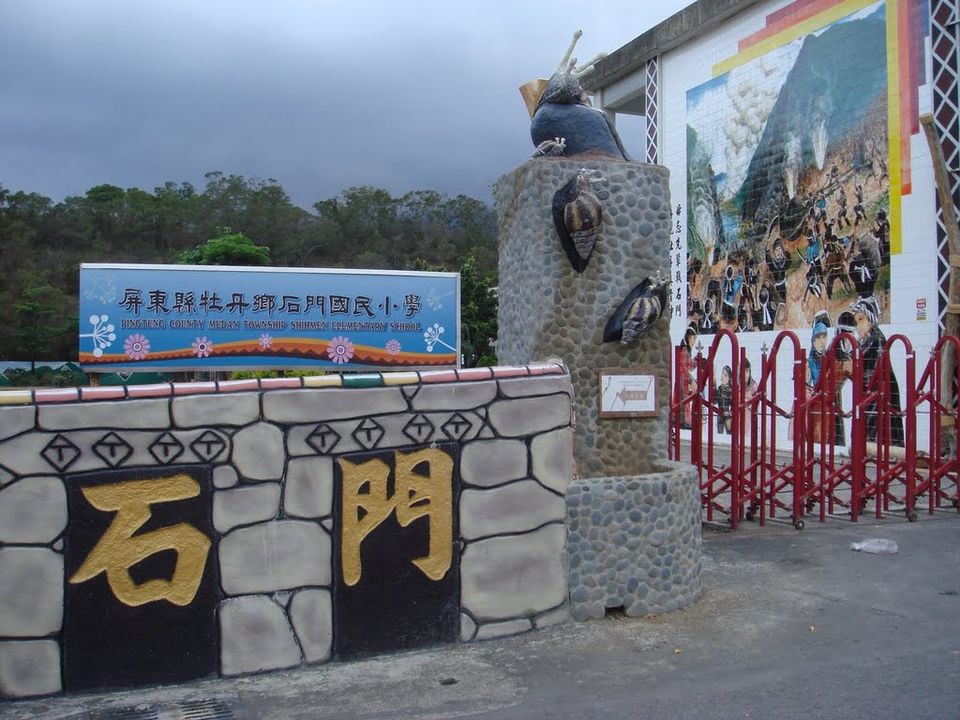 In the school, the first sight catching my attention is the breathtaking colorful mural, inclusive of symbols of the tribe, flowers, women who are reaping, and so on. All of the above-mentioned elements in the wall painting are the characteristics of Paiwan tribe. On top of that, there is an ecological pool serving as a tool for teaching students about the basic concept of ecology. Later on, we were taught how to make a trap and make good use of it at where seems like a hunting place. After the appreciation of the school, we headed for a nearby place, having our dinner with a brilliant man, who told us about his work experience in Palau. Also, he dedicated himself in the improvement and promotion of Mudan to others. With his sharing, I began to admire him; treated like a guest and moved by the locals' sincerity, I thought Mudan would be a good place for people to not only immerse themselves in such a relaxing environment but also understand more about the remote areas in Taiwan. At night, we arrived at B&B, the runner of which was kind, giving us watermelon, which is a treat. We lived there during our trip.
On January 14, we left for some places early in the morning, including Shihmen Ancient battle Field and Mudan Incident Memorial Park. A historic event, Mudan incident, which is about the intense battle between Japan and Kuskus, a tribe in Taiwan, happened here. Although the incident had happened, I somehow felt a sense of sorrow for the tragedy while hearing the guide's introduction to the place. Despite such a depressing past, gorgeous scenery there amazed me a great deal. Leaving there, we were bound for a place where a person was singing then to have our dinner, during which we chatted with the tour guide, enjoy the sunshine and a bustling place full of tourists. It is really beautiful there. There are fragrant flowers, flying birds, and beautiful landscape. Contented with agreeable weather as well as enjoyable sights, we went on to Alangyi Trail.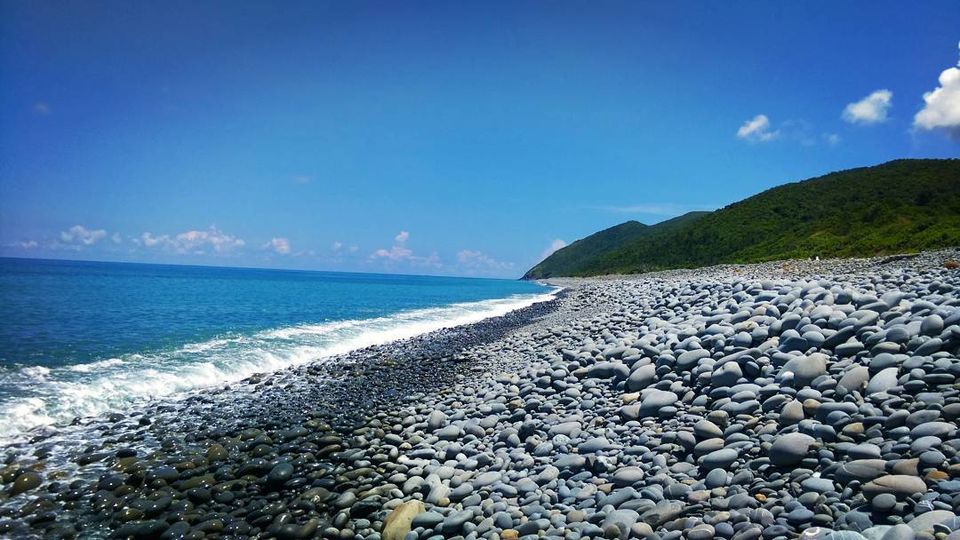 We set foot in it joyfully and had a broad view of the whole coastline. We walked on stones, and I felt calm. The beauty was beyond description. At the end, we had dinner and ended this day perfectly.
For the last day, I cherished the time, and we went to Mudan Township Administration to see a video clip, which was designed for the promotion of Mudan Township. Having finished it, we were about to leave and I returned back to my hometown, Taipei.
With the three-day trip, I am satisfied with my perception of the land and happy to know more about Taiwan heritages where the true colors of the locals and the breathtaking landscape cannot be easily perceived and witnessed. What's more, the three-day journey enables me to learn how fantastic the rural countries can be and what a blessing it is to live in the cities which is more convenient and advanced.
All in all, I love the journey, and I think what I have heard and seen and felt is worth everyone's attention. Hence, I highly recommend that people all over the world come to this place and create an unforgettable experience.