Clowns Without Borders is on a mission of mirth around the world. This group of passionate volunteers and performing artists have travelled to war zones, refugee camps and disaster areas to give children a little comic relief.
While most of us are searching for our own smile on the road, they're traveling for a greater good.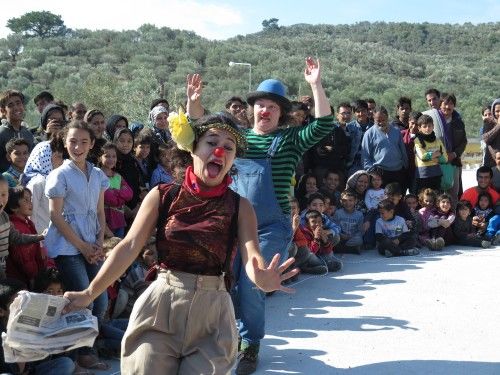 Clown Without Borders is now on the Greek island of Lesbos with the Syrian Refugees.
The artists have performed for more than 6,000 refugees and migrants who are fleeing their countries like Syria, Afghanistan and Iraq. Parading through the tents of the refugees in island of Lesbos, they brought a rather unusual gift for them. A smile.
Check out the video here.
They've earlier travelled to refugee camps in Myanmar, to Philippines ravaged by the typhoon Haiyan and visited several indigenous communities in Australia.
They're usually invited by organizations to visit a conflict area where the artists try to address a social issue. The performers believe that an unconditional laughter can heal the traumatized hearts of these children living in conflict and disaster zones.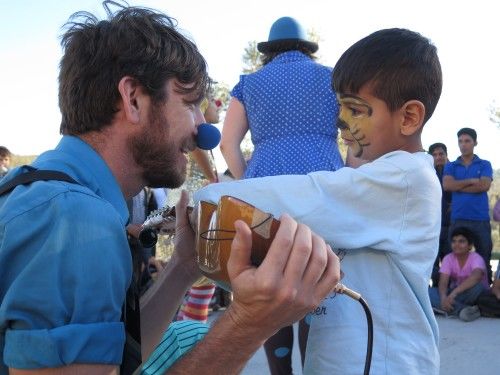 ...Because We All Laugh In The Same Language.
While their audience might not be able to understand their language but while performing in Syria the artists came across a man who was thrilled to see his daughter smile, something he had longed to see since the time they left Syria.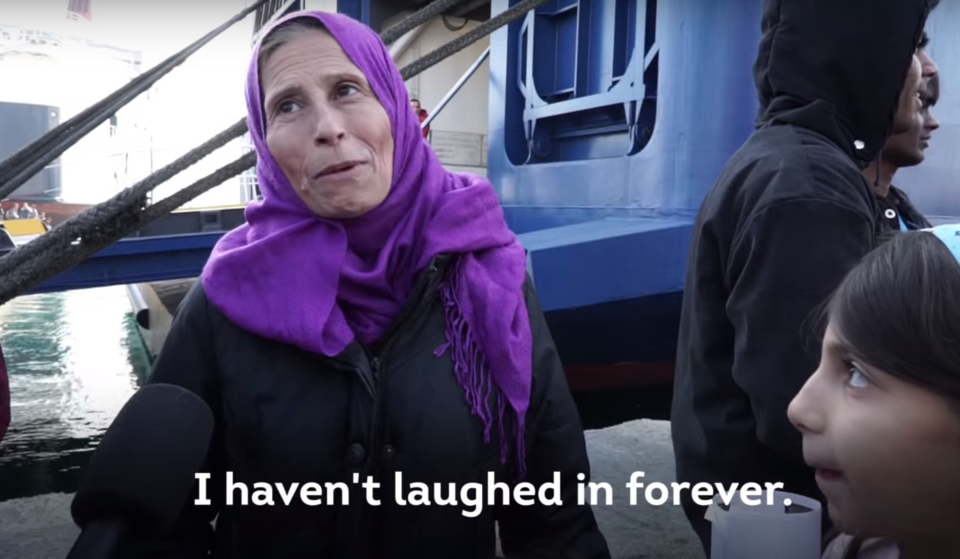 Since 2003, they have organized 81 projects in 40 countries. Within one year 365 artists have performed over 1100 shows for over 300,000 children. And yes, their journey is leaving an unconditional smile behind.
Do you have a special story too?
Frequent Searches Leading To This Page:-
clowns without borders south africa, tim cunningham clowns without borders, what is clowns without borders, clowns without borders india