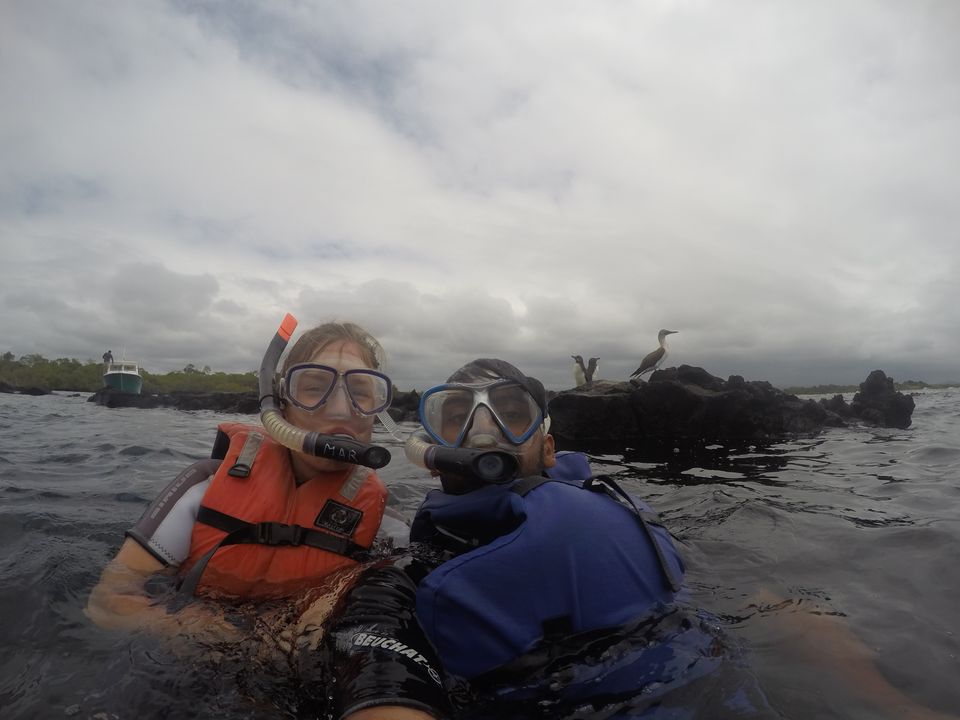 Travel is the new cool. Either everyone is doing it or is dreaming of it. But, in the pursuit of this new cool we are ignoring many different facets of traveling and only focusing on the cooler aspects. I am a long term traveller and I travelled continuously for 2.5 years. I visited some 14 countries of Latin America and 10 Indian states. The reactions and questions I usually get are the following: "Wow, that is so adventurous", "that's so cool", "how many countries?", "where next?" etc.
What no one asks or thinks about is the internal struggle that I go through to explore and understand our planet. We are wired to live a stable life in familiar surroundings. Wake up in new cities, memorise the streets, find food, introduce yourself and make friends. It is taxing on the mind and the body. And, it is not always easy to find the company you seek. Life on the road can be dark and lonely. In my 2.5 years on the road, I parsed four continents and many a times I felt like giving up and going home. But at the opportune, I met someone who made me feel like home in those faraway lands.
Three weeks, two failed visas and one love story
It was my second week in Quito and I went to the Colombian consulate to apply for a Colombian tourist visa. The counsellor asked me to submit a letter to her stating why I want to visit Colombia in Spanish. My eyes popped out. I barely knew any Spanish at that time. Her secretary came to my rescue. She said something in Spanish and asked me to follow her. We went to a nearby cyber cafe and she typed the letter for me. I was moved.
I nervously held my phone in left hand as Google duly translated, "¿Te gustaría ir conmigo a tomar un café, una cerveza o cenar?" (Would you like to go for a coffee, beer or dinner with me?)
She smiled, "Si".
What followed was a three week long relationship/fling. She spoke no English and I spoke very little Spanish. Yet, the language barrier never stopped us from having meaningful conversations. One thing that she said stuck me and I faced it a couple of years later in India. This is what she said, "Colombia will never be able to recover from the byproducts of the narco business. The lives and money we are losing is here and now. But, it is the future that I am worried about. Boys aged six and above are involved in narco trafficking. The youth of Colombia is skipping school to earn quick bucks. They are not trained for anything else. So, what will happen to them when the narco business collapses? They will be lost with no ray of hope."
Two years later, I saw kids skipping school and selling hash in the tiny Himalayan hamlet of Malana. They proudly said, "Education is such a slow way of earning money. We want the money here and now."
Love and a month's rent
On my second day in Cuba, I visited 331 Art Space, an art gallery where Havana's artists and art lovers gather. I was examining an artwork just when a girl asked me, "Where are you from?". We spoke for a good half an hour and agreed to meet the next day. We walked on the Malecon hand-in-hand with the salty breeze embracing us. We sat on the rocky shore of the sea talking about my travels, growing up in Cuba and her pursuit of becoming a doctor. After the ocean, it was time to drink some poison.
After the third glass of Havana Club, she asked, "Can you give me $40?"
"Sorry," I was taken aback.
"I need to pay my rent and I have no money," she explained.
"Sorry, but I cannot just give you $40," I said.
"Varun, you are a very nice guy. I had a great time with you up until now. But, I really need the money and I will have to find someone who could pay me for the night. I hope you understand. Here is my number and email. I'd love to meet you again. Stay in touch."
Love is a refuge when times are tough
Serbia is a country full of surprises. It is nothing that you expect it to be. Someone told me about the Afghan and Syrian refugees living in a park in Belgrade. I visited the park the very same afternoon. I saw a whole host of refugees from Afghanistan, Syria, Bangladesh and Pakistan. Some were praying, others chatting while a few were sleeping under the trees. I approached one of the girls with a badge to learn more about the situation.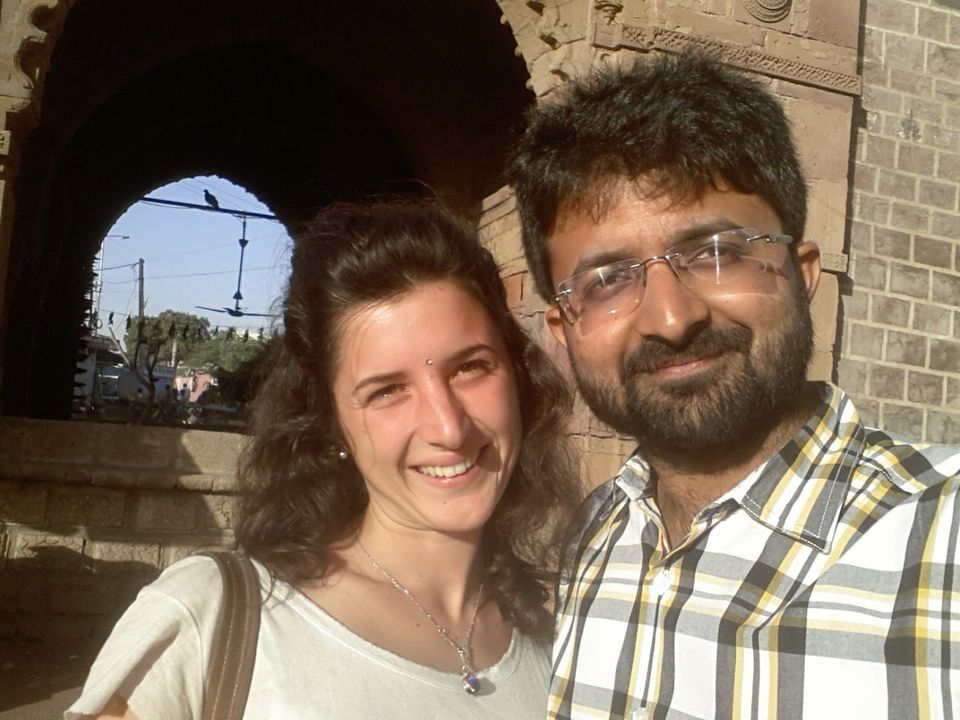 She brought me to speed regarding the refugee situation. I gave her some ideas on how the refugees can be helped. We talked till sundown and beyond. We had a great time. She took me to her favourite places over the next few days. We sat with our feet in the Danube, prayed at St. Sava Church, visited war ruins and ate and drank till our hearts were filled with content. Seeing Serbia from her perspective made me fall in love with Serbia and her.
On my last night in Belgrade, we were sleeping under a starry sky as she told me, "Varun, we Serbians are seen as the villains of the Yugoslav War. Yes, to a larger extent it was our fault. But, all of us aren't necessarily bad people. Today, when rest of Europe is turning its back on these refugees, we are welcoming them with open arms. We Serbians have suffered a lot at the hands of Romans, Slavs, Byzantines, Bulgarians, Austro-Hungarians and the the Ottoman Turks. We had to flee their atrocities and find refuge elsewhere which is why we can empathize with the refugees. I want you to go out and tell your fellow countrymen that they are all welcome in Serbia."
I kissed her and promised that I will come back to Serbia. Very soon hopefully.
Finding affection in the Naxal Red Corridor
I got on a train from Araku Valley to Jagdalpur, the heart of Bastar. In all honesty, I had never thought about Chhattisgarh with any consciousness. It was an impromptu idea. And, Bastar took me by surprise. Extremely friendly people, rich tribal culture, virgin nature, colourful markets and eclectic food. I contacted Unexplored Bastar to learn more about Baster. I spoke with their writer. We hit it off instantly. She was Bastar in a nutshell - simple, happy and full of life.
She told me, "We in Bastar are not as smart as people in other parts of India. We are simple and content people. Still, Bastar and Chhattisgarh in general has a very negative image all across India. People think they will get kidnapped by Naxalites if they visit Bastar. But, I guarantee you Bastar is safer than Delhi or Bombay. I can even take you to a Naxal camp and they will welcome you with open arms. They have nothing against tourists. Their fight is against the government and the companies hell bent on ruining our pristine nature and simple lifestyle. You can travel through the length and breadth of Bastar and I guarantee you that you will never go hungry or sleep without a roof even if you are penniless."
I looked at the innocence in her eyes. Amidst never ending roads, long lonely nights and the emptiness, it is the shining light of such eyes that keeps me going. Far away from friends, family and familiar faces, it is the hope of encountering love at the next corner, milestone or coffee shop that keeps me going.
You too have a similar story to tell? Write your own travelogue and share it with millions of other travellers. And subscribe to Tripoto Youtube Channel for stunning videos.