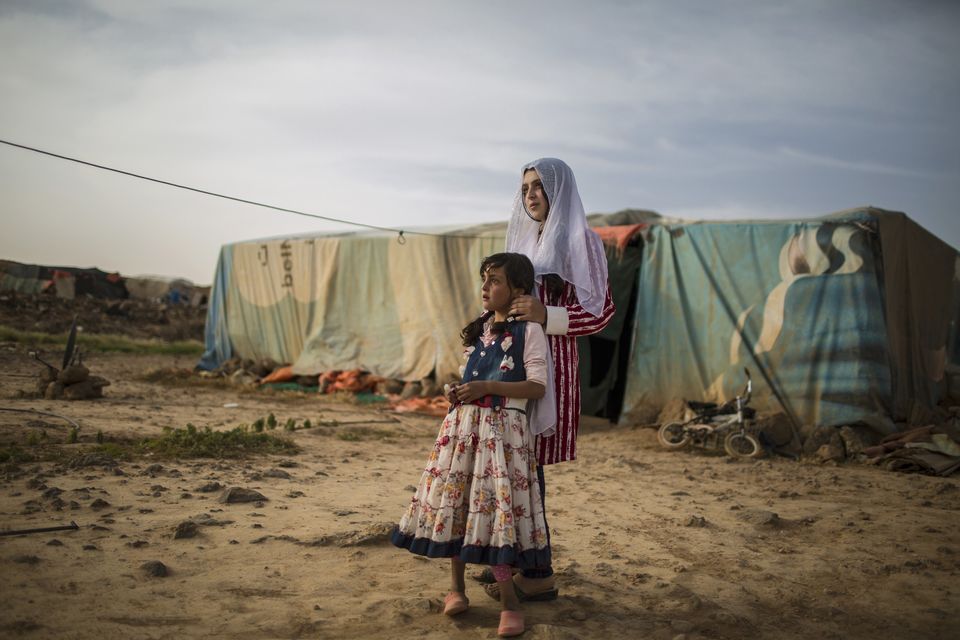 Look at the picture below. It tells a great deal about the repercussions of war that has plagued humanity from generations.
From the brutal conquests of Genghis Khan to the genocide of Hiroshima and Nagasaki, war has always been detrimental to humanity or perhaps the 'necessary evil' as they say.
In spite of history being our greatest guide at avoiding wars, we have failed at it miserably. The greatest example of it is the war that has ravaged middle east.
The picture above is clicked by Muhammed Muheisen at a camp in Greece. He is a two-time Pulitzer Prize-winning photojournalist, a photographer at National Geographic and the founder of Every Day Refugees.
Born and brought up in Jerusalem, he is not an alien to a life of person living in a war-prone region. The conflict of Israel & Palestine influenced his work and shaped his perceptions about the world.
Having travelled in many Islamic states, he captures the daily lives of refugees with a purpose of showing the real struggle they go through while living every day as if it's the last one.
"And life goes on...", is what is portrayed through his unfiltered photographs which focus a great deed on children who are the unfortunate victims of the war.
Through photography, he intends to create awareness and bring us closer to a world that is cut off. With his powerful photographs, he narrates a story about despair, dreams, and hope.
While going through his feed, I stumbled upon one of his stories that document the journey of a girl named Zahra over the years while living as a refuge.
For me this photograph represents power. The power that resides within a human being to survive despite all the odds. With uncertainty hovering above you like a vulture it is really easy to lose hope, but the will to live every single day is never-ending.
Zahra's photograph became the 'Photo of the year' at UNICEF. Two years later after clicking that picture, Muhammed Muheisen met her again at an outskirt in Jordan and still nothing had changed for the family and her.
She and her family fled war-torn Syria and settled at a border town in Jordan. Zahra represents an entire generation of Syrian children who have grown up seeing war all around. And just like her some of them won't even know the world beyond their small tents in a middle of a dessert.
Muhammed Muheisen understood the problems they face and saw an opportunity. With the objective of addressing the issues that hamper the growth of the refugees, Muhammed Muheisen started an NGO called - Every Day Refugees.
Through this NGO, Muhammed Muheisen intends to empower them. With projects like building schools, providing proper clothing, skill workshops, teaching languages, the NGO is working towards rebuilding their lives.
By documenting the life of refugees and internally displaced population, the organization is putting forth hard hitting facts that require our immediate attention.
The purpose of writing this article is to share a simple story about a human trying to create a better place for another human on this planet.
By acknowledging such stories, you have already helped a person, animal, country, or our planet itself.
To be a part of Muhammed Muheisen's goal, you can read more about his work here and spread the word about his commitment towards creating a better life for the distressed.
If you happen to come across the work of a person which is benefitting the society, then do share it here.
Why should English readers have all the fun? Tripoto is now available in Hindi: https://www.facebook.com/TripotoHindi/