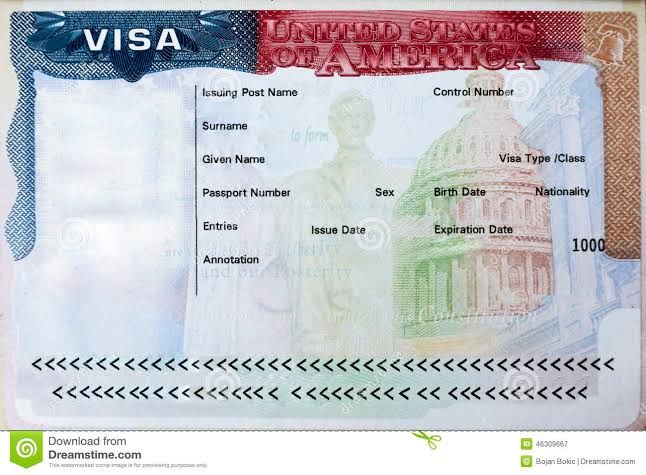 Travel post COVID has been a very difficult scenario with lot of counties making the visa policies stringent. What if someone told you that there are places where you can visit without obtaining a visa? Condition is that you should have a valid USA tourist visa.
I have covered the countries where one can easily gain access if your passport has a valid USA visa. Following are the ones:
A. Belize: As of 2018 holders of valid US visas can enter Belize visa-free. Although a small country, Belize is packed full of exciting adventure destinations. Visit the ruins of the ancient Mayan civilizations and engage in multiple outdoor adventures.
B. Georgia: Not to be confused with the US state of Georgia, the country Georgia is quite a scenic place to visit in Eastern Europe. Many people consider it a photographer's dreamland. Valid visa holders from the United States may enter Georgia without a Georgian visa for 90 days within any 6 month period.Georgia's rich culture and diverse landscapes make it an ideal destination for history lovers. Visit the picturesque city of Tbilisi, which is on the rise as one of the coolest cities in Europe. The momentous view of the city makes it imposing and engaging for most of the visitors.
C. Qatar: Indian nationals with a valid nonimmigrant visa to the US can obtain an electronic travel authorization free of charge by simply completing an online application by visiting the site www.visitqatar.qa/en/plan-your-trip/visas.
Qatar is also the hosting nation for the upcoming Football world cup so Cheers guys!
D. Turkey: The very thought of Turkey gets us to Istanbul. What a city isn't it? Did you know that you can visit the scenic city with a valid US Visa. Travelers entering Turkey with a valid US visa can obtain an e-visa instantly by completing an online application at www.evisa.gov.tr/en/apply/. So fill up and live up 😄
E. Island of Turks and Caicos: One of the most beautiful island places to visit if one has a valid USA visa stamped in their passports. Known as the world's best diving and snorkeling destination, the Island of Turks and Caicos is the place for water sport junkies.
F. The Dominican Republic : Visa exemptions apply to holders of valid US visas. The Dominican Republic stands as the most visited country in the Caribbean. With its crystal-clear waters, spectacular beaches, all-inclusive resorts, and thriving nightlife, The Dominican Republic has something to offer every type of traveler. So go and enjoy!
G. Bermuda: The very thought of this word Bermuda reminds of the triangle where we have heard numerous stories. Is it a myth? Is it real? Why not go and explore if you have a valid USA tourist Visa. Famous for its pink sand beaches and its stunning underground crystal caves, Bermuda is truly paradise on earth. Don't let the urban legend about the Bermudan Triangle scare you😄, Bermuda is a place worth visiting! With just a two-hour flight from New York City, the Island of Bermuda is very close to the east coast of the US, which makes it ideal for a quick weekend getaway.
H. Dubai: One stop of all the shopping dreams. Yippee! Indian passport holders with valid USA Visa just need to pay a minimal fee at dubai immigration for getting a 14 day entry. So get set and Go Dubai!.
I. Panama: We can visit Panama too if we have a valid US visa. However there is a condition that one must have entered US first through the immigration. So if one is planning to go to the US, why not plan a trip to this beautiful country. It is a tropical paradise with so much biodiversity and an incredible number of unexplored islands. Visit Panama city, known for its sugary white sand and a host of other outdoor adventures. Naturally, you would want to see the Panama Canal while in Panama City. An excellent feat of engineering and one of the 7 wonders of the modern world.
J. Antigua & Barbuda: Enjoy an on arrival visa for 30 days if you have valid US Visa in your passport. Guys this place is just awesome. You need to experience the cultural vibe and the breathtaking coastline this island country offers. Enjoy scuba diving and some other water sports in Antigua or go swimming with stingrays🧐😜 if you are adventurous enough.
K. Singapore: The beautiful island nation offers a 96 hours non stop transit access to Indian nationals with valid US visa. So next time you want to take a ride in the sentosa island, hop on and move on😄
L. Armenia: Go and explore the rich cultural heritage and the tasty food the country offers. Enjoy the scenic lake Sevan and the other tourist attractions this gorgeous country offers.
M. Costa Rica: Surprised? Arent you? But its possible. Visa free travel for a month ( 30 days for the valid US visa holders). So what else can I say? Just go and enjoy😄.
I have tried to cover the best countries one can visit if one has a valid US tourist visa. There are lot of other countries as well but the above includes the best ones( in my humble opinion). Hope you guys would enjoy reading it. Cheers and stay safe.