If you're a social media buff, you must have scrolled through tons of photos this season and spotted the gorgeous Blue Mosque, the trams of Istanbul, and the postcard-perfect valleys of Cappadocia! Indeed, this country has made it to every traveler's bucket list.
Whether it's the gorgeous sandy beaches of Antalya, the Bazaar bustle of Istanbul, or the dusty Greek relics of Ephesus, your adventures in Turkey will surely keep you on your toes. A dazzling destination that straddles Asia and Europe, this land surely deserves to be explored at least once in a lifetime!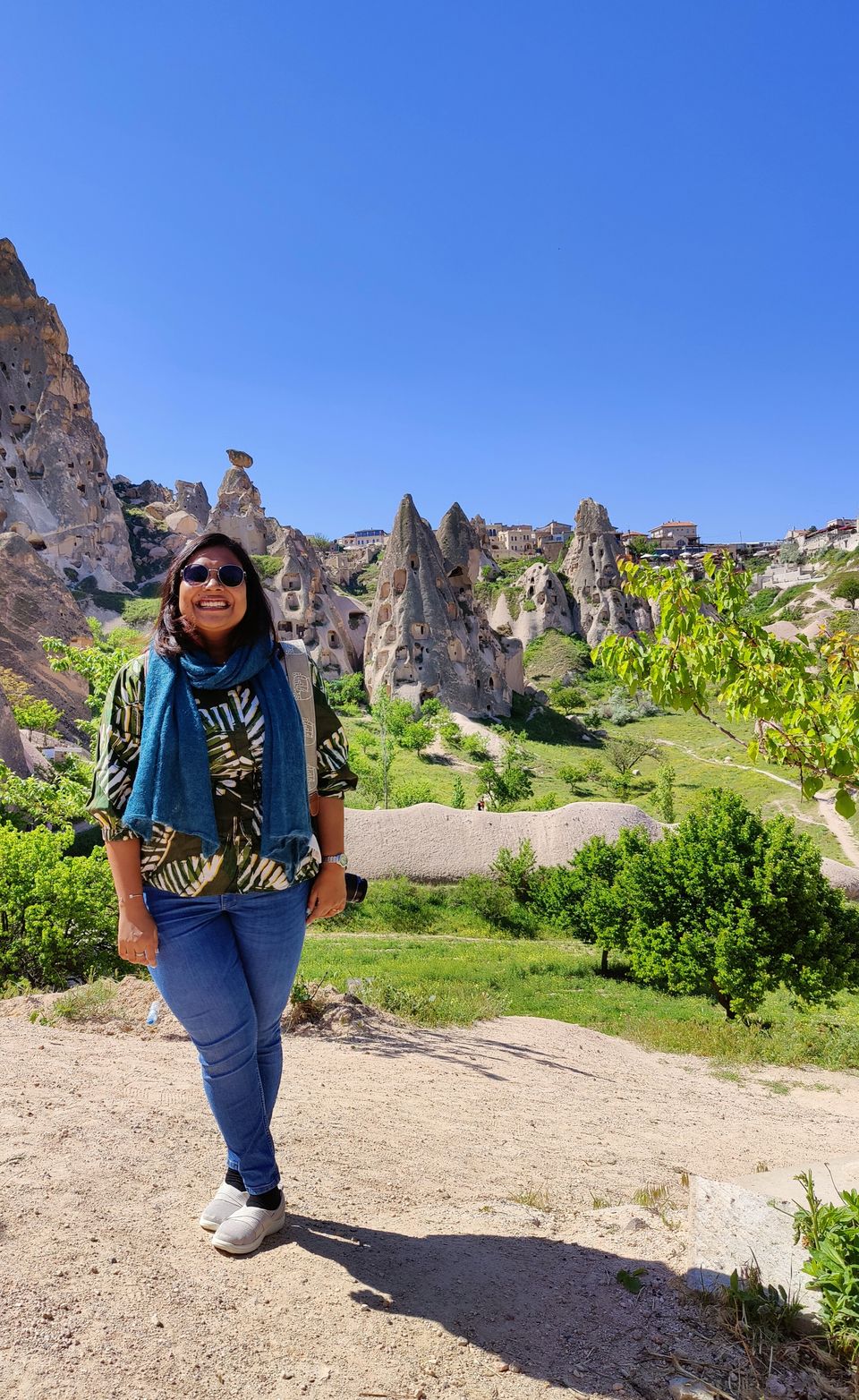 But of course, when you're planning an international trip, the first concern is always regarding the visa. In this article, we'll tell you how to get a Turkey Visa without much hassle.
Turkey Visa for Indian Citizens:

Can Indian passport holders get an eVisa/Visa-on-arrival in Turkey?
To be eligible for a Turkish eVisa, Indians must have a valid visa or residence permit issued by one of the following countries:
- A Schengen Member State
- The United States
- The United Kingdom
- Ireland
In addition, you don't have a valid visa/ resident permit from any of the above mentioned countries, you need to apply through GatewayGlobe, a third-party service provider.
(Just like VFS manages the visa services for a lot of countries, GatewayGlobe looks after the issuing of Turkish Visas for Indian passport holders.)
Here are the steps that you need to follow, in order to get a Turkey Visa:
Step 1: Take an appointment at your nearest visa center, through GatewayGlobe.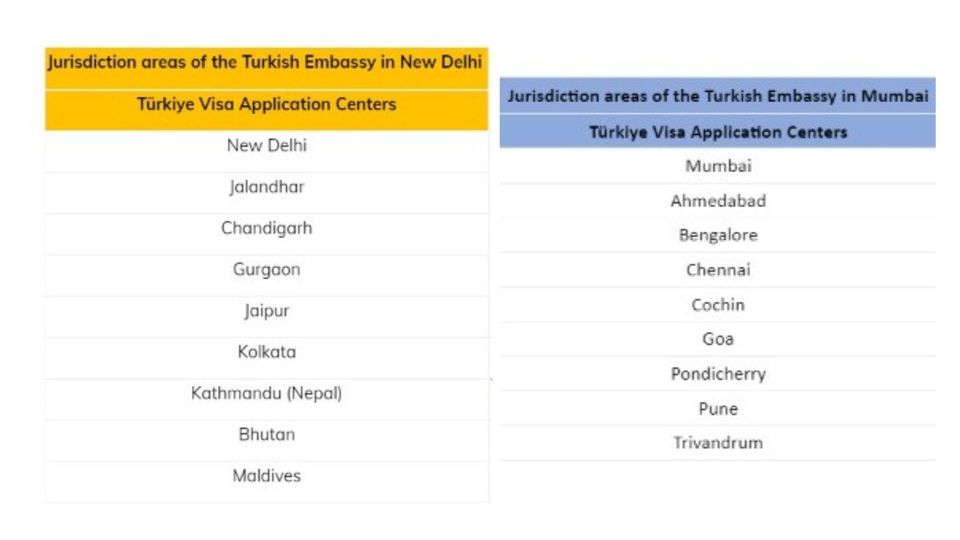 Step 2: Sort your document, and visit the GatewayGlobe center on the day of appointment. You'll need to submit the documents, along with your passport (since it's a sticker visa) and also provide your biometrics.
Check the list of documents needed for the visa:
1: Manually filled visa application form with blue or black pen in capital letters with 1 photograph affixed to it, signed by the applicant.
2: The original passport should be issued in less than 10 years with a minimum validity of 6 months beyond the intended duration of stay in Turkish territory and with at least two full blank pages.
3: 2 biometric photos with a white background that were taken within the last 6 months, depicting the full face including ears and all hair, clearly and evident without shadow, in 2.5inch x 2.5inch size.
4: Leave letter from employer/ covering letter on personal business letterhead (if self-employed) with the authorized signatory, name, and designation with the company seal.
5: Travel insurance (valid for at least the duration of the trip in Turkey).
6: Confirmed reservation of round-trip flight tickets.
7: Hotel reservations.
8 a) Last 3 months' bank statement of the company (for the employer), in original or copies attested by the bank
b) Last 3 months' bank statement of personal, in original or copies attested by the bank
9 a) Salary Slips / Certificates of the last three months and Form 16 (for employees)
b) GST (for the employer)
10: If the applicant has not had enough funds or a bank account, a financial support letter from the sponsor is notarized. (Not applicable for spouses, parents, and children)
11: Minors need a consent letter from both parents in all cases (even though the minor is traveling with both parents). The consent NOC must be on stamp paper with photos of parents and applicant and notarized.
12: If the applicant is visiting a Turkish citizen/foreigner residing in Turkey; an invitation letter including the passport number and the full name of the applicant and a copy of the identity card and bank account of the inviter.
13: Tour Itinerary (Optional)
Note: The process of getting the Turkish visa is nearly similar to getting a Schengen visa. This list might look a little intimidating, but let me tell you, the process is super smooth if you have all the documents in place.
Cost: The visa fee is approx 4500 INR.
It takes about 5 - 7 days for the visa to get approved (and it usually doesn't get rejected, if you have all the documents in place).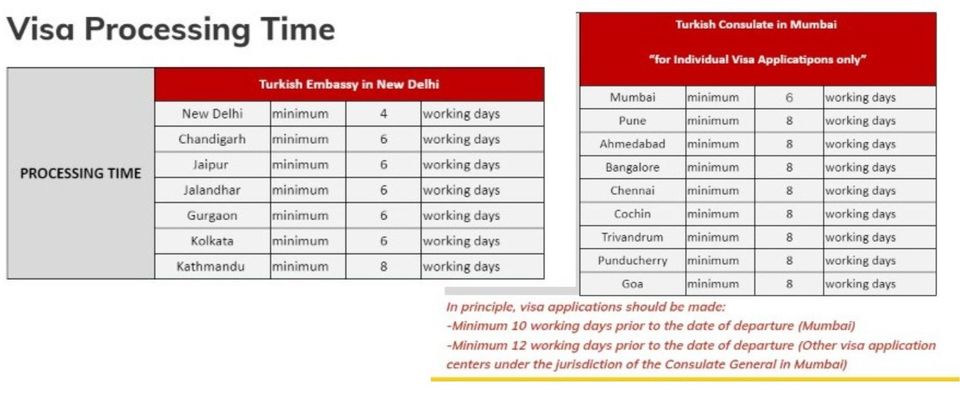 To know more about the process, you can click here and download the Visa Application Form, here.
Well, if you ask me, I'd truly recommend visiting this breathtakingly beautiful country that's oozing with historical richness, cultural diversity, delicious cuisines and picturesque landscapes. So, what are you waiting for? Start planning you next international holiday, and in case you want to know more about traveling to Turkey, drop me a comment below.
You can also follow my footsteps across Turkey and the world, on Instagram!
Think we missed out on something? Tell us about it in the comments below. Or write about it here on Tripoto.