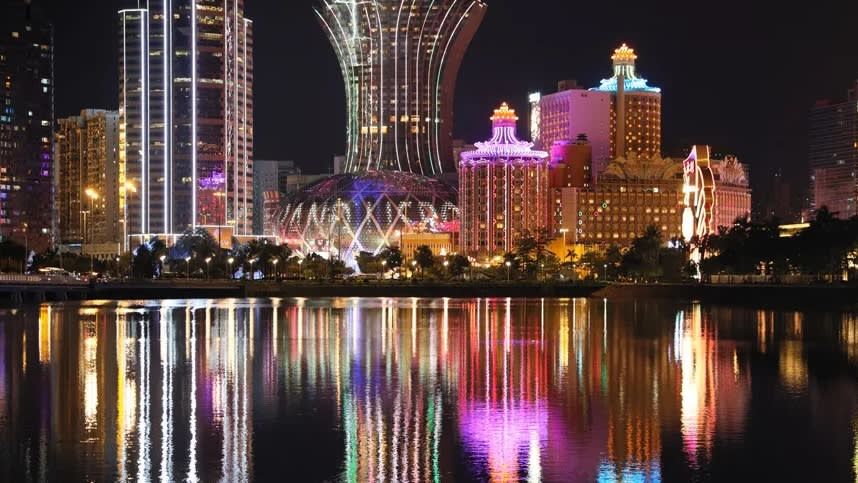 Due to the numerous casinos and high-end shopping centers,  Macau has earned the nickname of the 'Vegas of Asia'. I spent five days in Macau last year and these are my top 20 favourite things and places. #20ThingsILoveAboutMacao
1. Senate Square, it's a paved town square with gorgeous pastel coloured classic buildings on all sides.
2. St. Paul Church ruins which is a UNESCO World Heritage Site.
3. The Grand Lisboa Hotel is 846ft high and the tallest building in Macau.
4. Go to the St. Regis hotel for their signature Macanese Bloody Mary, a deconstructed Bloody Mary served with a lobster egg tart.
5. Try your luck at the many casinos.
6. Watch the "Eiffel Tower" at the Parisian Hotel light up.
7. Head up to one of the many crossovers in the Macau Strip a little before sunset to catch the colours of the sun behind the electric of the neon lights.
8. Watch the world's largest water show called - The House of Dancing Water, where the stage converts from a solid floor to a giant water pool.
9. Do the world's highest bungy jumping.
10. Try authentic Macanese cuisine.
11. Stroll around the colonial Taipa Village.
12. A-Ma Temple is a traditional Chinese temple spread upon a hillside.
13. Climb the Guia Hill.
14. Exploring charming streetscapes at the St. Lazarus quarter.
15. Venetian the Vegas-style and Venice-themed hotel.
16. Don't miss the Gondola rides in the Venetian Macao through the resort canals under the painted sky ceiling.
17. Enjoy the most awe-inspiring view of Macau Peninsula from the Macau Tower.
18. Grand Prix and Wine Museum are among the most interesting places to see in Macau. You can check out many Formula 1 cars and Formula 3 red &-white racing cars.
19. Kun Iam Statue is a 20 m tall bronze statue of Goddess of Mercy emerging from a lotus.
20. Enjoy the nightlife in the City of Dreams, a hi-tech and dazzling entertainment zone.