Welcome to the 'Vegas of China', Macau The center of gambling and glitz. Its got an old-world charm and Chinese and Portuguese culture and architecture.
There are many casinos in Macau, some of the best ones are the Venetian Casino, MGM Grand , and Galaxy.
Venetian Macau is one of the most long-standing and oldest hotels in the city. Millions of tourists stop by at the hotel due to its lively atmosphere. An easy access to multiple casino thru a shuttle bus which is available for free between ferry terminals of Taipa and Outer Harbor to and back to the hotels.
Where to stay?
I stayed in The Venetian Macau, I wished I had a better choice if I knew I had to stand for the check in line for 40 min after a long journey. Plus it is exhausting to really get to your room and search without much of help.
It is extremely packed in November and high flow of tourist who mainly visit the The Venetian.
I suggest you skip that and stay in other properties and only breeze thru to tour the Venetian. The other property we stayed was City of dreams. I would rate 3/5 as they have chick rooms a bit smaller than the Venetian and also with a breathtaking pool.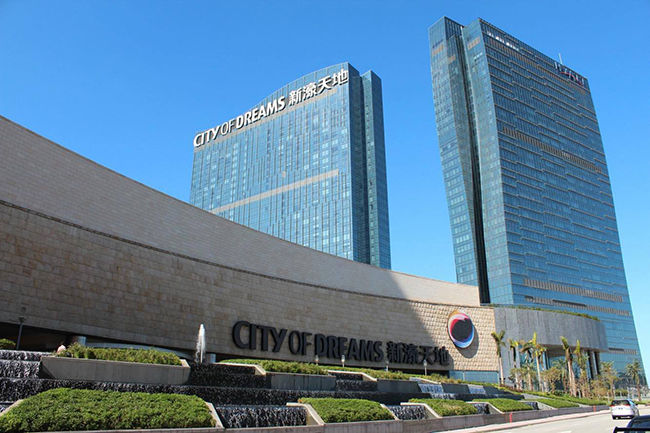 Things to do??
If you love gambling then yes you are at the right spot, other than that Macau is a beautiful small city with great architecture and great food joints.
1. Macau Tower Bungy Jump
2. Macau Tower Skywalk
3. Gondola Ride at Venetian Macau
4. Shopping at Grand Canal Shoppes
5. Visit the Ruins of St. Paul's Cathedral
6. Visit Matzu at A-Ma Temple
7. Visit the Casa Do Mandarim
8. Visit Macau Giant Panda Pavilion
9. Visit the Macau Fisherman's Wharf
10. Visit Taipa Village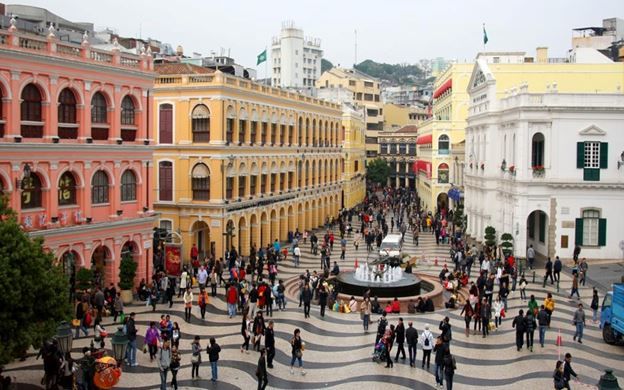 What to eat??
Macau has a 400-plus-year-old culinary legacy in the form of its own East meets West 'Macanese' cuisine. Here are 11 must-try local foods that have helped to put Macau, as an emerging culinary capital.
Macau egg tart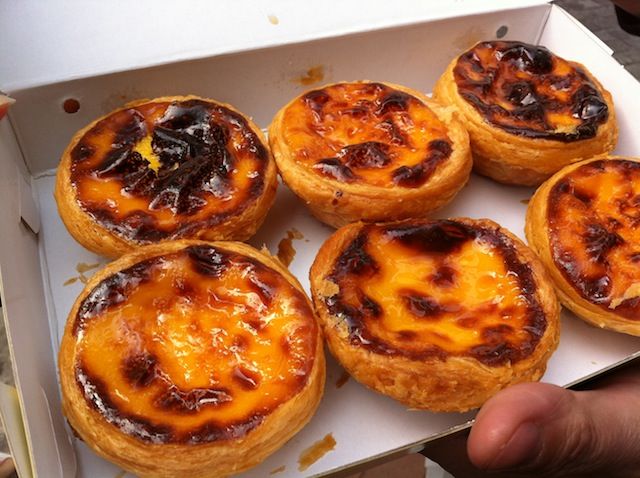 These delicious egg tarts with their flaky pastry crusts, delicious egg custard centres and crispy crème brulée tops attract visitors from all over.
Pork bun
Signature snack and is often dubbed the 'the Macanese version of a hamburger'. They warm, chewy buns.
African Chicken is a chicken curry – chicken, covered in a peanut, tomato and chilli sauce, sometimes with paprika.
Almond biscuits
Numerous cookie stores line the streets of Macau selling these tasty treats. The unique taste & low price have resulted in almond cookies becoming king of the local specialty.
Chinese steamed milked pudding
Served cold or piping hot, try the double skinned milk pudding with red bean, or the steamed milk with ginger.
Dim sum
Traditionally served with tea, these bite-size dishes are as tasty & steamed.
Egg rolls
Egg rolls are again an extremely popular snack in Macau. Wrapped in a dough made with egg and deep-fried.
PRO TIP: Macau you can avoid buying water as casinos give it you for free plus you can use hotel shuttles for all interior travels.