Singapore is an island country being home for multicultural people. It's the most cleanest city in the whole world,every nook and corner. With the skylines and greenery,it's a beautiful country you can't miss on. But also one of the most expensive city to travel to. I have been to Singapore twice now, it's already my favorite city. I'll be covering all the important details about everything you need to be aware of before traveling to Singapore.
FLIGHTS
All the major cities of India have direct flight to Singapore with traveling time of 3-4 hours. I would suggest to book your flights at least 6 weeks prior to get a good deal.
Approximate flight cost: 13k-18k.
Budget Airlines: AirAsia, Scoot,Indigo.
I recommend Singapore Airlines (best airlines I have ever traveled in).Food,seats,leg space,service everything on point.
CURRENCY
The currency of Singapore is Singapore Dollars (SGD). 1 SGD = 50 INR. Singapore is very much digitalised and you don't need to bring too much cash from India. I would suggest to get a forex card from your bank,it would be super convenient. Load a certain amount before your departure and then you can reload as per your requirement. Carry a minimum currency of about 200SGD - 400SGD,that should cover you. Forex card will be accepted everywhere. Never use your credit/debit card since there will be cross currency charges, international usage charges etc. Forex card will not have any such charges.
VISA
Apply for travelers Visa before minimum 20 days of your departure to be on safer side. There are two ways of getting your Visa.
1. This would be the easiest. If you have any of your friends or family members who is a resident of Singapore,they can apply for e-visa on behalf of you. It will hardly take two working days. Cost : 30 SGD
2. Apply normally through a travel agent. This would take 5-6 working days. Cost : 30 SGD+ Travel agent fees (2500-3000 INR)
Things To Do After You Land
At the Changi Recommends booth in the airport,
* Buy a prepaid sim card
Cost : 20 SGD with 10 days validity.
* Buy a MRT card.
Cost: 5 SGD(250 INR). Top up with 10 SGD, it should be enough.It works for both buses and metro. It saves you lot of money.
TRANSPORT
It's best to use public transport. Since Singapore has minimal traffic,its convenient. Google map is all you need. But if you still prefer private transport, download GRAB app. Its the cheapest cab service in Singapore. City taxi and Uber are very expensive.
ACCOMODATION
A decent 3/4 star hotel would cost around 4k-5k. If you are traveling with a large group, you could take a airbnb. Best areas to stay,
*Around Orchard Road ( for shopping)
*Around Clarke Quay (nightlife, restaurants)
*Around Little India (Indian restaurants)
Best Hostels:
Coral Hostel Cube Boutique Capsule Hotel
Special Airbnb Recommendation:
Her place is very near to the airport. It's a beautiful bungalow where you have your private room.But what makes this place special are the two doggies who live here.
Places To Visit
*The Botanic Gardens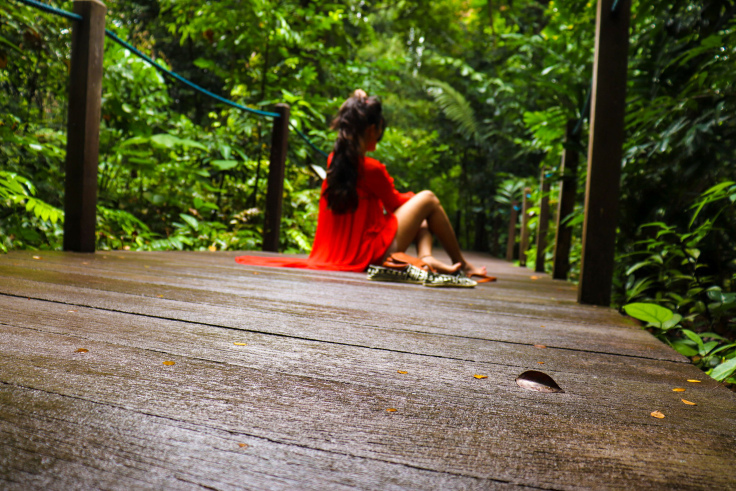 Botanic Gardens is one of the huge manmade gardens near Orchard road. You can take a morning walk or spend an hour or two here. You would be surprised to see how they've grown a rainforest inside the gardens.
Location : Botanic Gardens Singapore
Entry Fee: Free for the gardens. Orchid Garden- 5 SGD (250 INR)
*Sentosa Island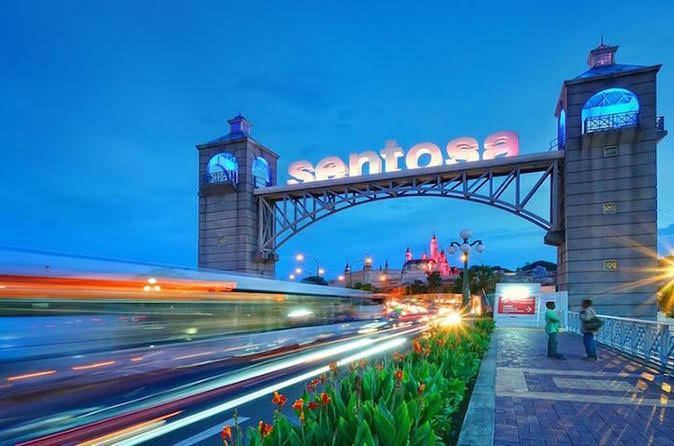 A fun island resort area, Sentosa island is solely built to offer recreation. Few attractions in the island include Resorts World, Tiger Sky Tower, Singapore Butterfly Kingdom,Universal Studios,SEA Aquarium, Cable car rides. You can plan a day in Sentosa, with your choice of activities.
*Universal Studios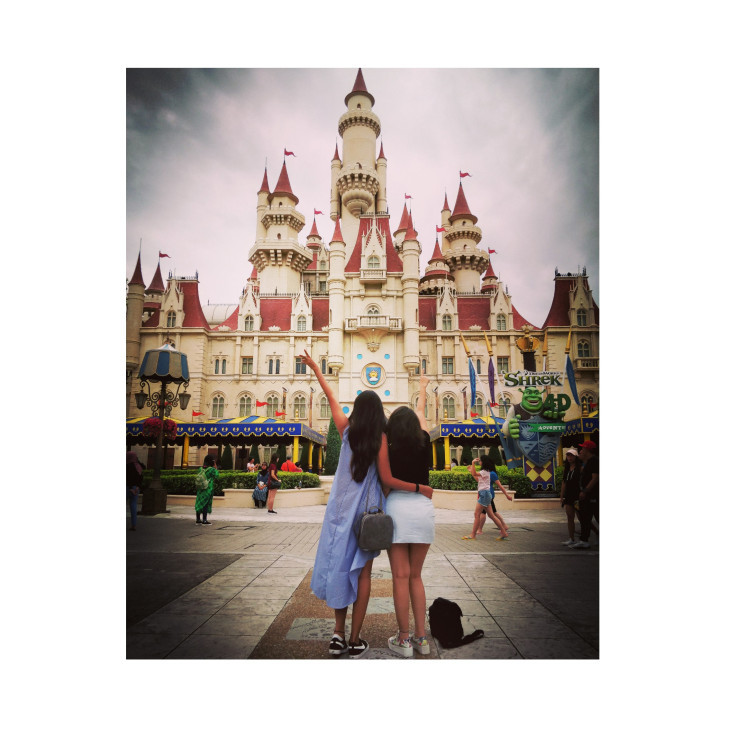 Block at least half a day for Universal Studios and other attractions in Sentosa.Its huge so it's better to get there as early as possible. Its fun with all the rides and experiences.
Location: Universal Studios Singapore
Entry Fee: 72 SGD (3800 INR)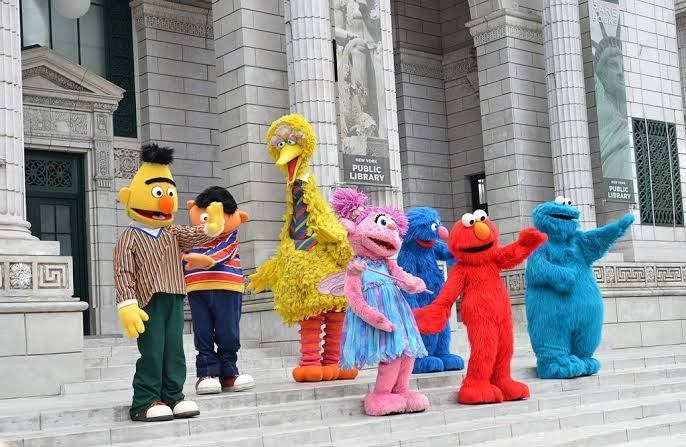 *Singapore Zoo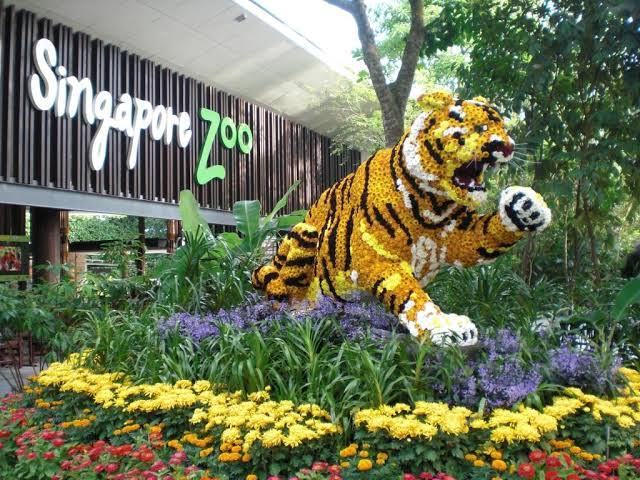 Set in a rainforest environment, Singapore Zoo's world-famous "Open Concept" offers the opportunity to experience and be inspired by the wonders of nature. The animals are set free and walk right past you. There are no cages. There's river safari,night safari. But the main reason to visit would be to see the cutest animal on earth,the giant panda ????.
Location: Singapore Zoo
Entry Fee: 33 SGD (1800 INR)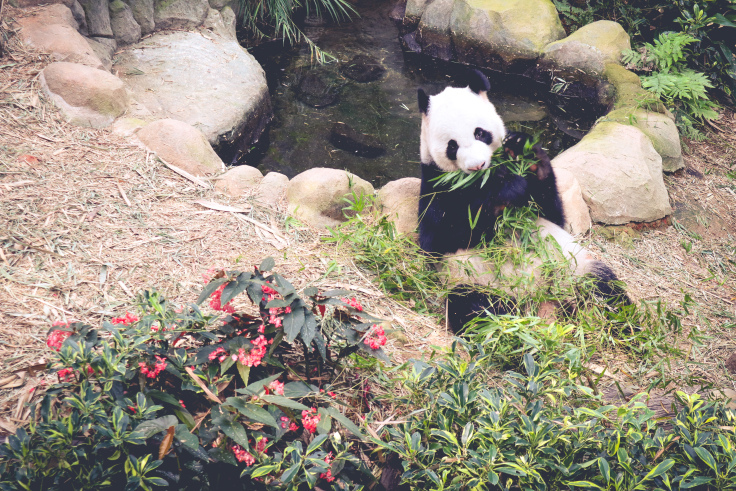 *Marina Bay Sands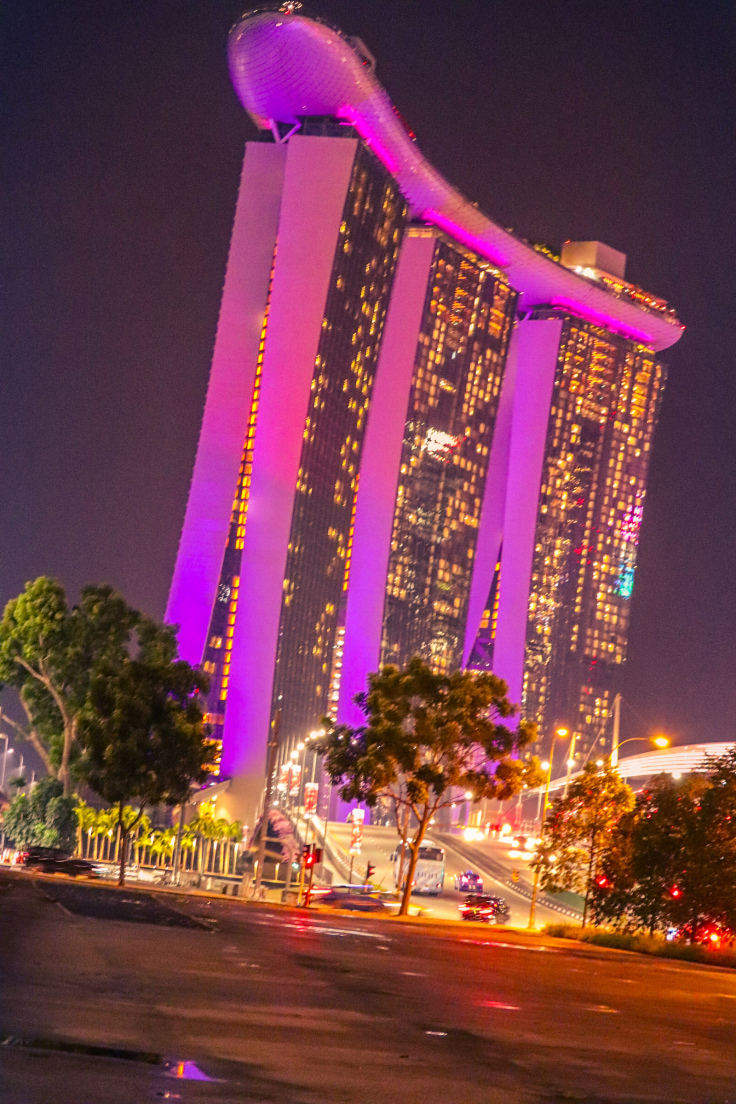 Okay the boat on a building, you all have seen in every picture of Singapore, yes its incredible. There is a observation deck on the 57th floor. Or you could just go to a cafe on the top floor ,get a cocktail and enjoy the view. Also Marina Bay Sands has the largest rooftop infinity pool in the world only if you can afford a hotel there.
Location: Marina Bay Sands
*Artscience Museum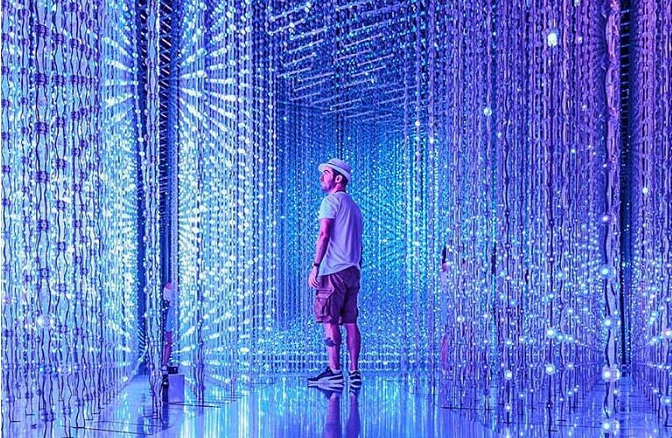 Discover the latest innovations in art, science, culture and technology with limited time and permanent exhibitions at the artscience museum.
Location: Artscience Museum
Timings: 10 am - 7 pm
Entry Fee: 30 SGD (1500 INR)
*Singapore Flyer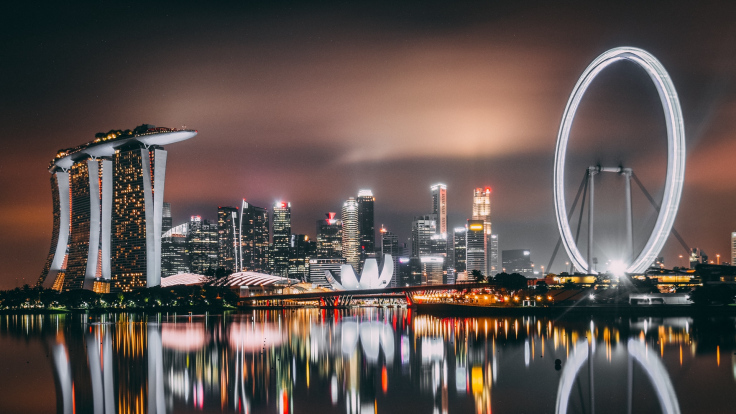 Its the tallest ferris wheel in Asia. It has 28 capsules . You will witness the incredible view of Singapore. If you are scared of heights like me, don't worry. Despite being the largest in Asia,it's air conditioned capsules eliminate the fear of height. You can just enjoy the panoramic view of Marina Bay Sands, Singapore river, Raffles place etc.
Location: Singapore Flyer
Timings: 8:30am-10:30pm
Entry Fee: 33 SGD (1700 INR)
*Buddha Tooth Relic temple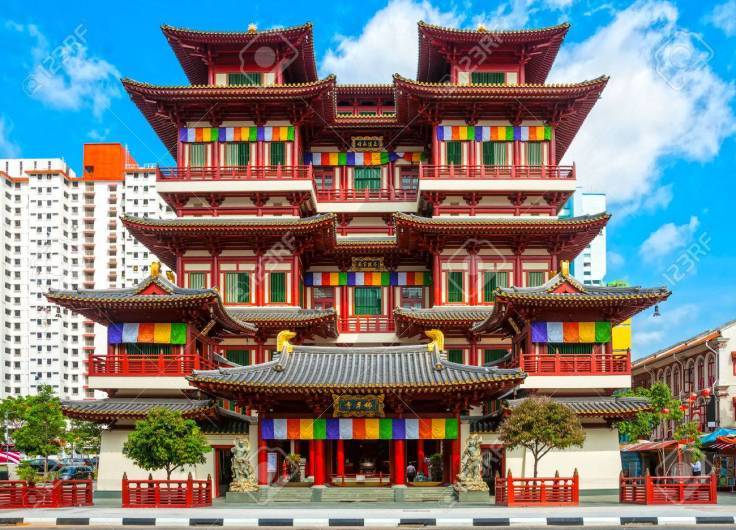 Located in China town, it's a beautiful temple with Buddhist-China architecture. It is said that the sacred remnants of Buddha's tooth is stored in this temple and hence the name.
Location: Buddha Tooth Relic Temple
Timings: 7 am -7 pm
Entry Fee: Free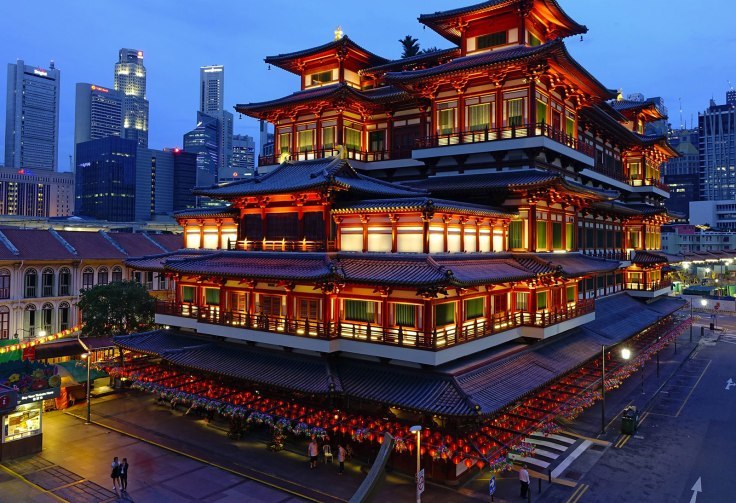 *Chinese Gardens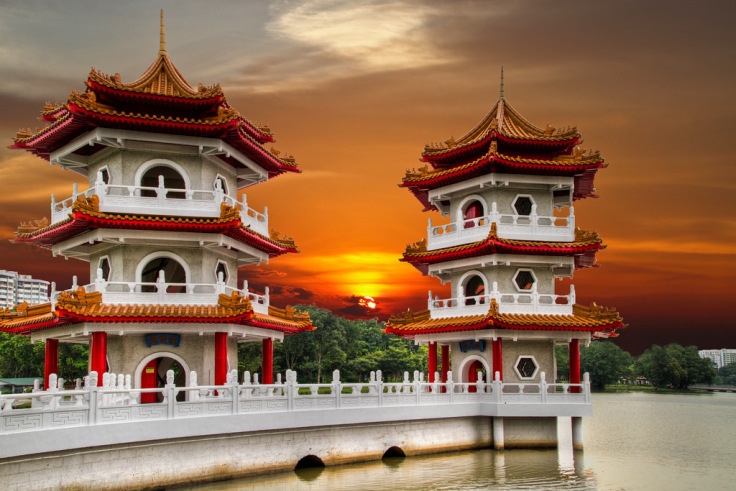 This is an other scenic garden built on the principles of Chinise landscape,now very famous being one of the instagram locations of Singapore.
Location: Chinese Gardens
Timings: 6 am - 11pm
*Gardens by the bay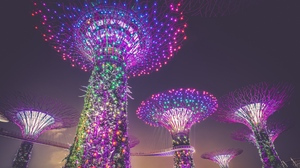 The humongous trees which lit up and look absolutely amazing.This has a skywalk over the gardens. Go there around late afternoon so you can witness the light and sound show at 7.45pm . Location: Gardens by the bay
Entry Fee: Free for Suppertree Groove
OCBC Skyway 8 SGD (400 INR)
*Tree top walk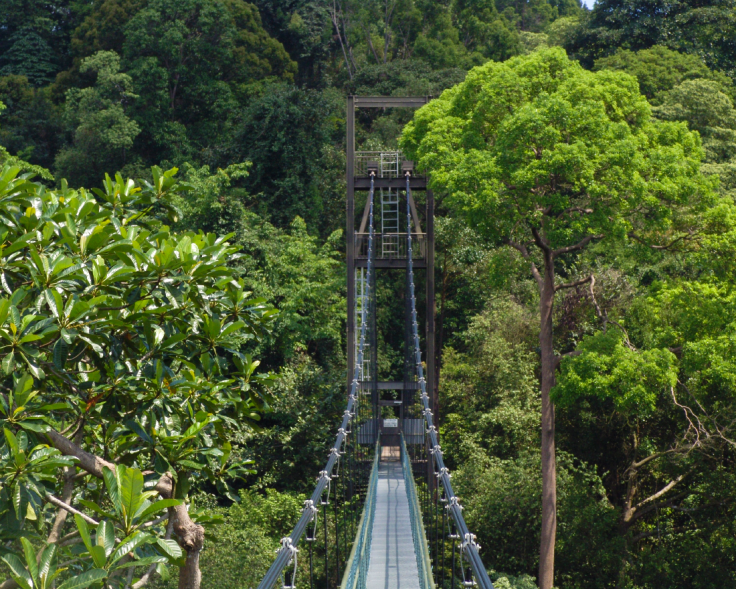 MacRitchie offers a refreshing hiking for all the nature lovers out there .It also has a rainwater storage reservoir. However, the main reason travellers are coming here are for the photo on the tree top walks.
Location: Treetop Walk
Timings: 9 am - 5 pm
Entry Fee: Free
Orchard Road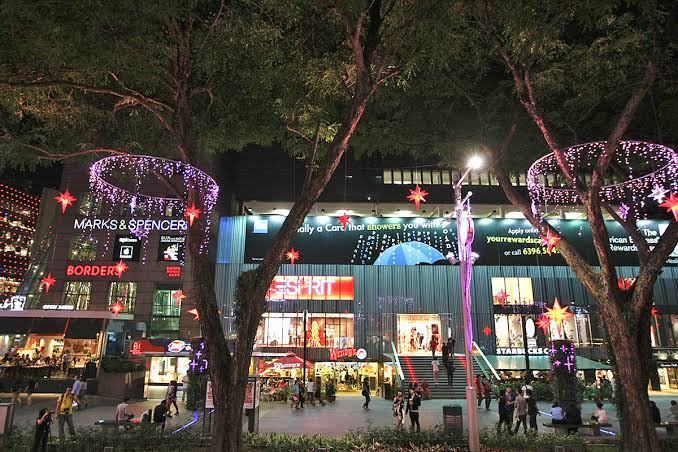 The high street fashion with all the brands in the world. Around 25+ malls are there in Orchard. You could do all your retail therapy. I recommend checking out few malls like ION ORCHARD, LUCKY PLAZA, PARAGON etc Recommended Stores: Cotton on, Topshop, Daiso, Typo, Charles & Keith, Bershka
Location: Orchard Road
Bugis Street Market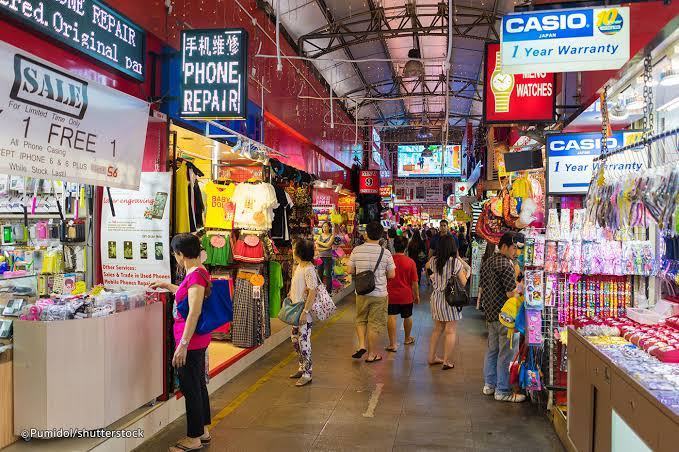 Mood for street shopping?? This is your place. This is the biggest and cheapest market you would find in Singapore. You can be all shopoholic you want.They have fixed price and offers if you buy more. There's no much bargaining though but the price seems fair.
Location : Bugis Market
Mustafa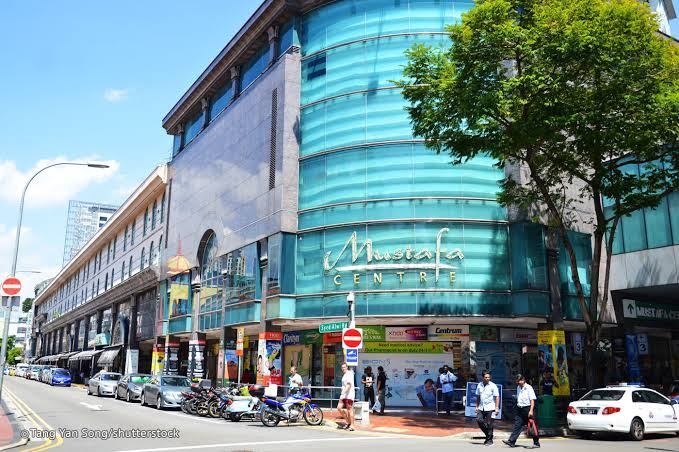 Mustafa is one of Singapore's 24 hour malls. You get almost everything here. From groceries,clothes,appliances to luggage and tech. The prices are surprisingly lower than MRP outside. All the products seem genuine.It's huge,so you can plan before what exactly you want to pick up. There are many Indian restaurants around this mall.
Location: Mustafa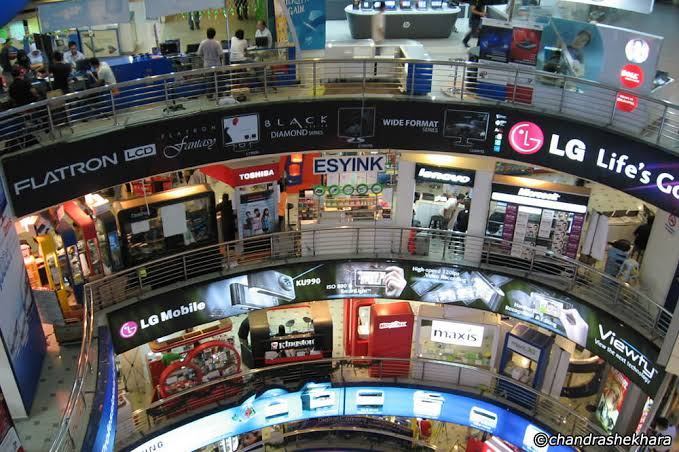 Gadget freaks! Here is your paradise. As you all know all the electronic goods are cheapest in Singapore and Hong Kong, if you are planning to buy any gadget,you will be saving allot of money here. Although don't just buy in the first shop you walk-in. Check the price of your gadget in three or four stores, compare and then buy. I got my gopro hero 7 for 10k lesser than we get in India.Check for the international warranty logo and take the receipt. You can be reimbursed of GST at the airport if you were charged. Check with your seller.
Locations: Sim Lim Square
Changi Airport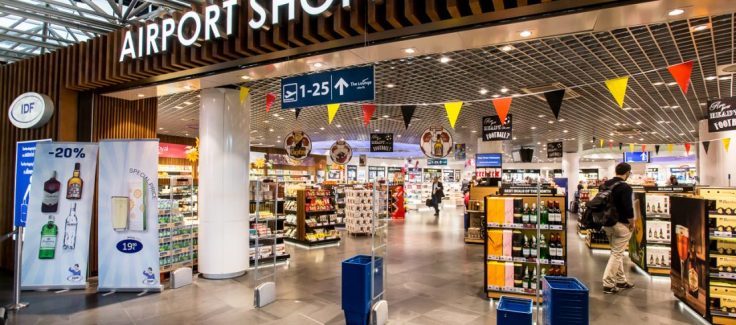 Not just the best airport in the world. It's the best for shopping too. Get here before at least 2-3 hours of your departure to check out everything. You'll be amazed to see the duty free prices, retail offers. You can find everything from clothes,perfumes, cosmetics,bags to alcohol, chocolates. If you were not able to shop while in Singapore, this'll be your chance to make it up for it.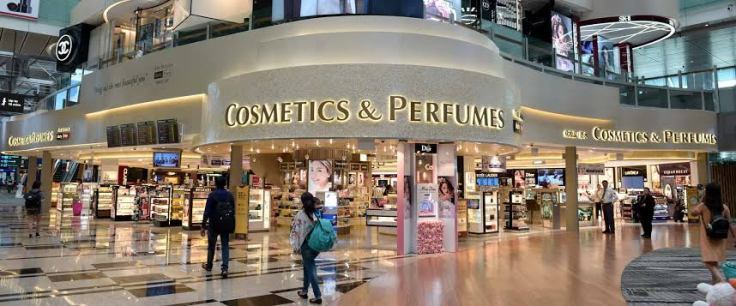 Clarke Quay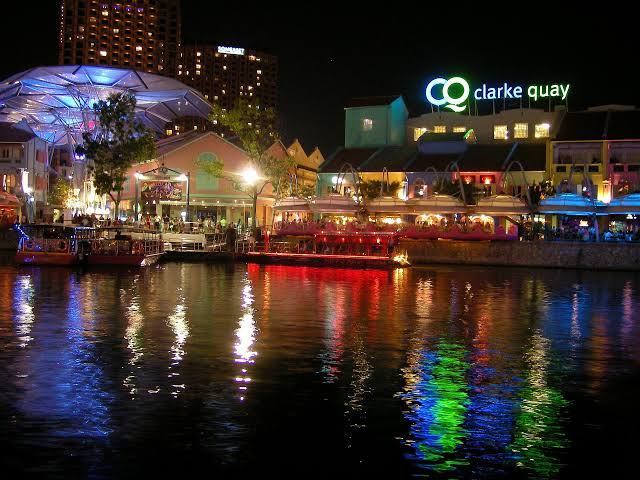 Best way to enjoy your evenings. It's the most happening party place in Singapore with enormous variety of restaurants and pubs with the river view.
Location: Clarke Quay
1 Altitude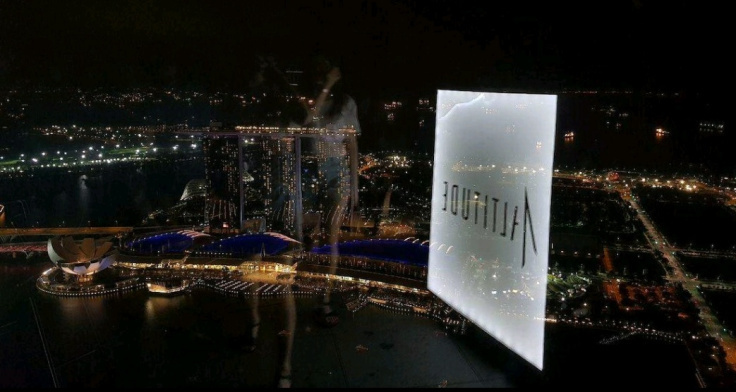 It boasts the spectacular 360 degree views of Singapore standing on the 63rd floor. It also has a dance floor and signature cocktails. You could definitely enjoy your night.
Location: 1 Altitude
Timings: 6 pm -2 am
Central Perk
I'll be there for you!!
This is my personal favorite. Come on, who doesn't like friends? And coffee? It just was heaven. They continuously play the series and hence you never feel like leaving this place.
Location: Central Perk
Timings: 11 am -11pm
Hungry Heroes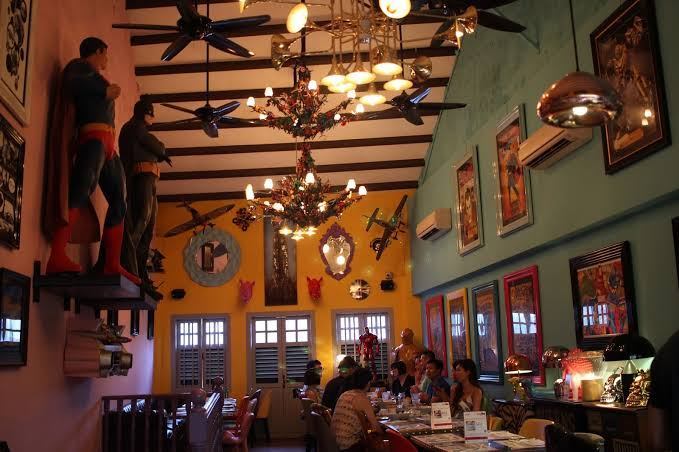 If you are looking for a place where you can dine in the company of both Marvel and DC fans(sans the friendly rivalry), Hungry Heroes is the perfect place to be.
Common Man Coffee Roasters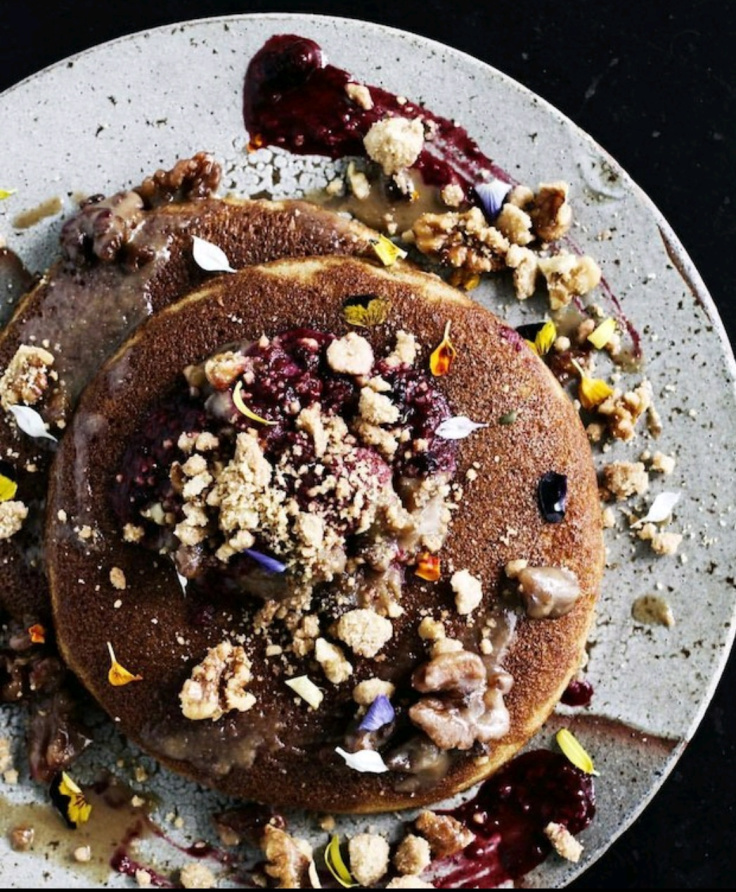 One of the best Cafe's in Singapore. Pancakes and coffee are just out of the world.
Location: Common Man Coffee Roasters
Timings: 7 30 am -5 pm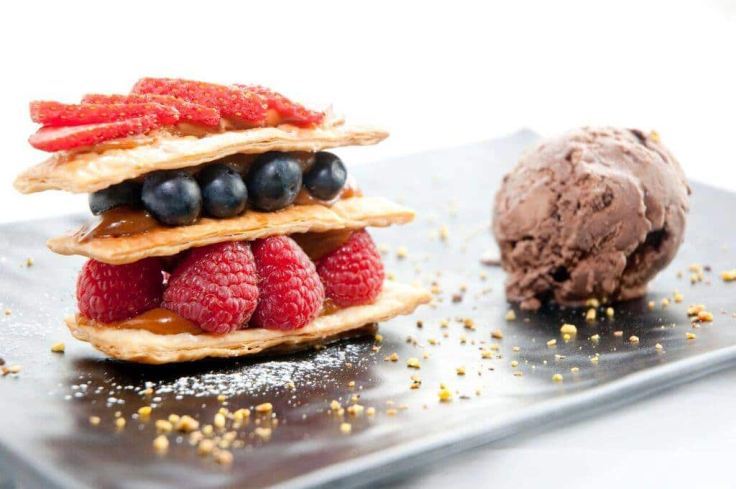 Pizza Fabbrica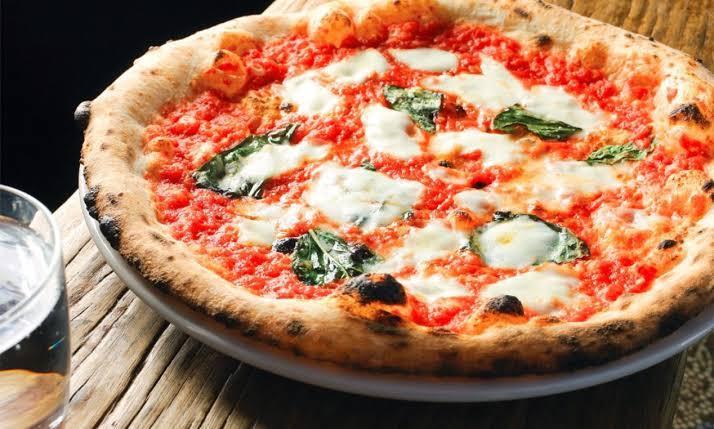 Best pizzas ever. If you are in the neighborhood, give this a try.
Location: Pizza Fabbrica
Timings: 12 pm -11 pm
Hawker Center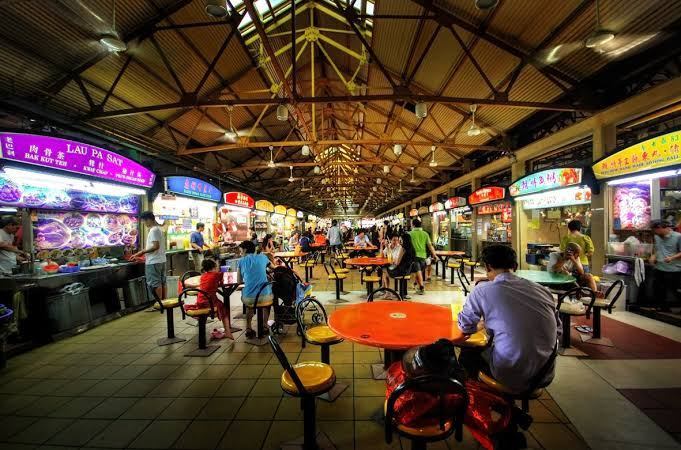 Cheapest meals you can find in Singapore. Hawker centers are everywhere. Even though they come in street food category, they maintain cleanliness and hygiene as that's the thing in Singapore. You can eat worry free. Locals prefer to eat here too.
Annalakshmi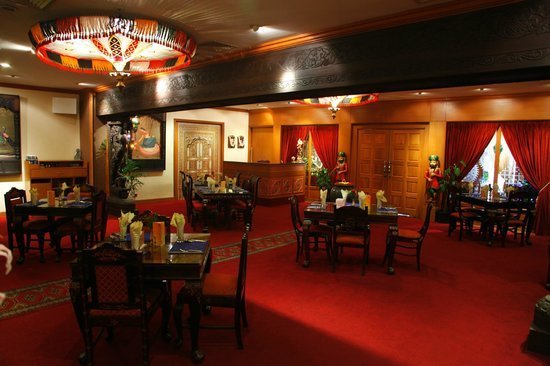 If you are a vegetarian and ever crave for South Indian food while in Singapore but don't wanna spend too much,this is your place. It's a buffet with pay as you wish concept. Food is really good.
Location: Annalakshmi, Annalakshmi
Timings: 11 am - 3 pm, 6 30 pm - 9 30 pm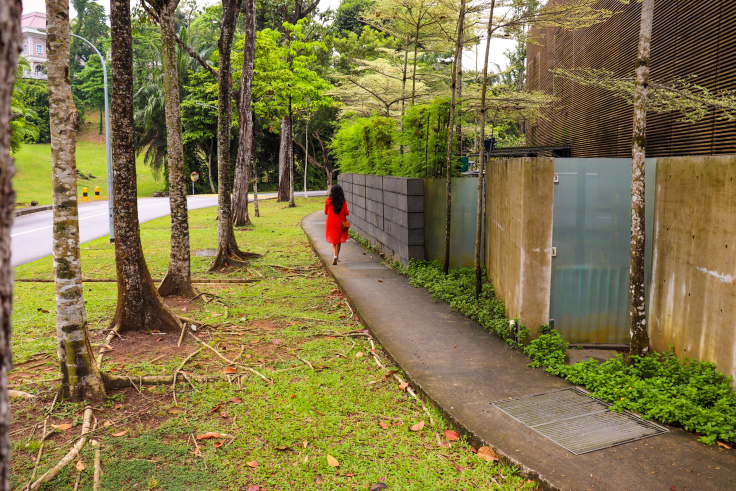 *Book all your activities online through one of the following apps as it saves money and time. They will have discounts as well. You can just show your e-ticket at the gates.
*Carry snacks, ready to eat foods from home. You can save allot on meals.
*Use public transport. Or rather walk. Trust me it's the best way to get around. Follow the pedestrian rule.
*Pack all your necessities. A sunscreen costs triple than in India.
*Don't drink alcohol out. It is most expensive. Or drink only during happy hours.You can get your own from duty free from the airport.
*Don't litter or spit in public,it's against the law. You will be charged a huge fine or can even end up in jail.