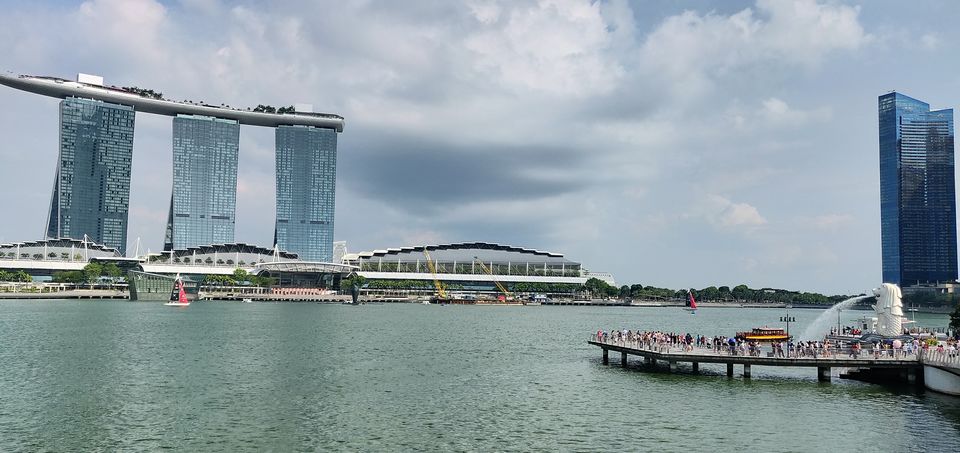 If you want to see how future cities looks like, super-groove trees, many cultures at one place, great architecture, super rides and some unique wildlife experience, singapore is a perfect destination for you. It is one of the most expensive cities in the world. but you can do it in budget and here how we did this in september this year.
After landing Singapore at 8 a.m on day 1. we directly headed to bunc hostel (near jalen besar metro station) which we booked online through airbnb in 5500 rupees for 3 days. In between we bought a sim card worth SGD 10 (rs. 530) valid for 10 days. Visa cost was rs. 1921 through thomas cook. unlimited tourist pass for metros and buses in SGD 20(rs. 1060).
After quick relax session in hostel, we headed towards tekka center for lunch which costs us around SGD 3 (rs. 159) including paneer dish, naan, dosa and a soft drink.
Merilon, Garden by the way and cloud forest
Next we headed towards merilon park, singapore iconic tourist destination. round walk with views of skyscrapers and merilon in between to take great photos. Garden by the way and cloud forest is nearby. With super-groove trees and man-made waterfall, these destinations gives you an opportunity to experience nature at whole new level.
Rainforest Luminia and Night Safari
With day at merilon park, we headed towards singapore zoo area for ultimate multimedia experience in Rainforest Luminia, and activities of wild animals at night in night safari (wild experience). Let the photos of day 1 talk about it more for you.
Coming to tickets for day 1, we booked tickets of garden by the way with OCBC skywalk, cloud forest and flower dome together through klook (in rs. 1868). WRS ticketing (singapore govt. site) is most convenient way to buy tickets for all wildlife experience in singapore (total 4) plus rainforest luminia in SGD 88(rs. 4664)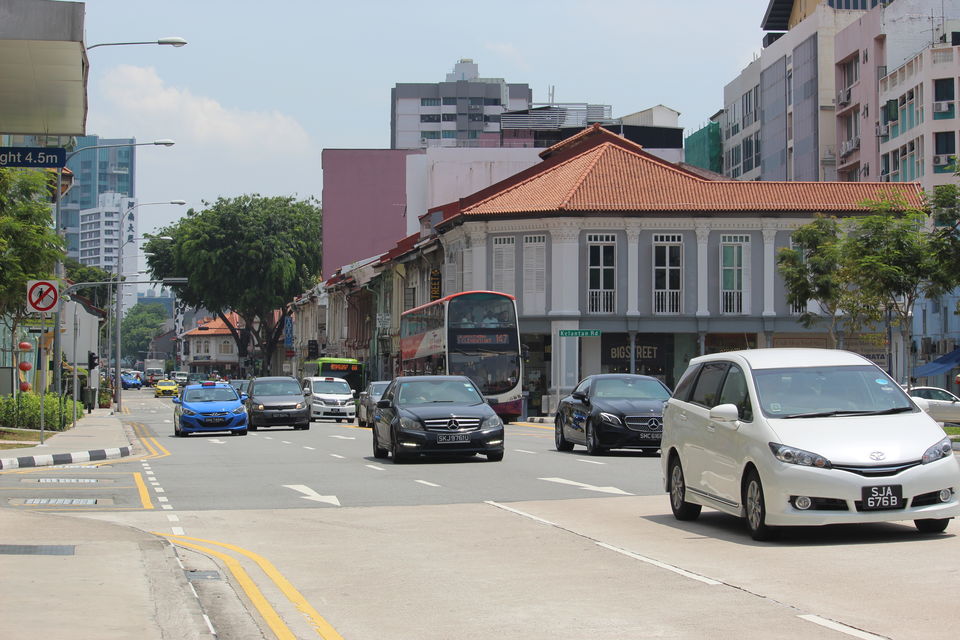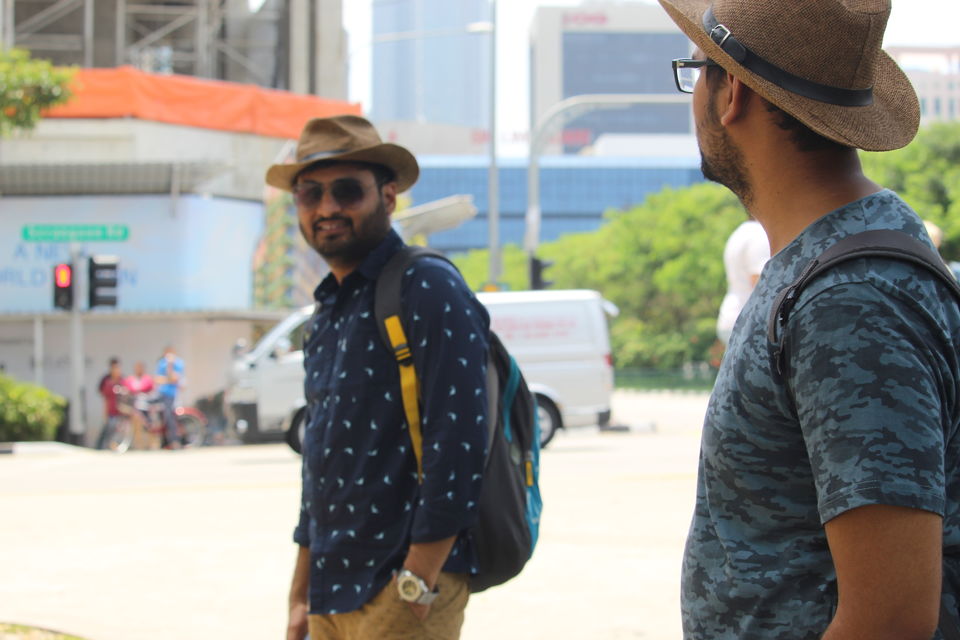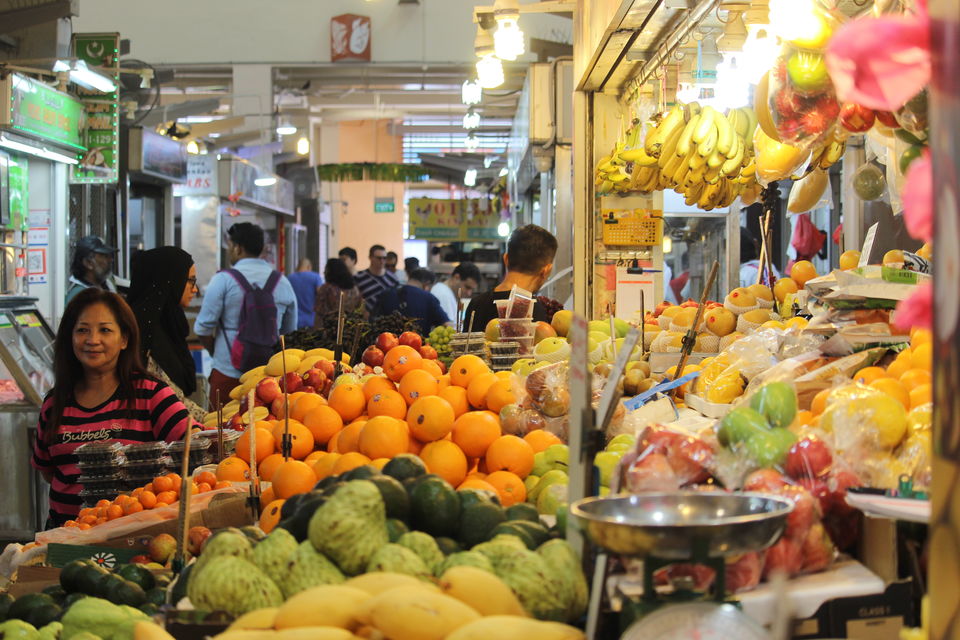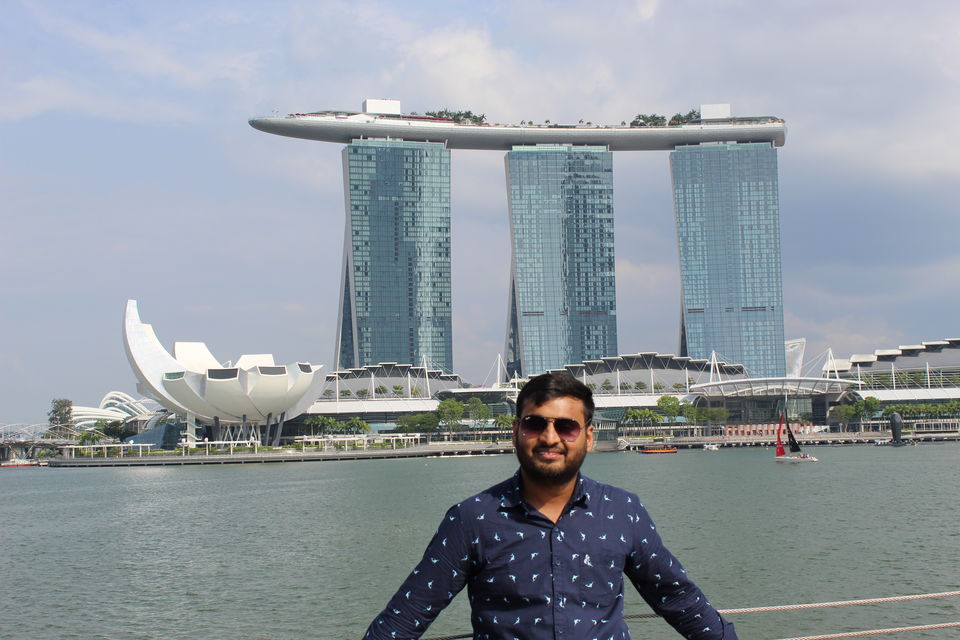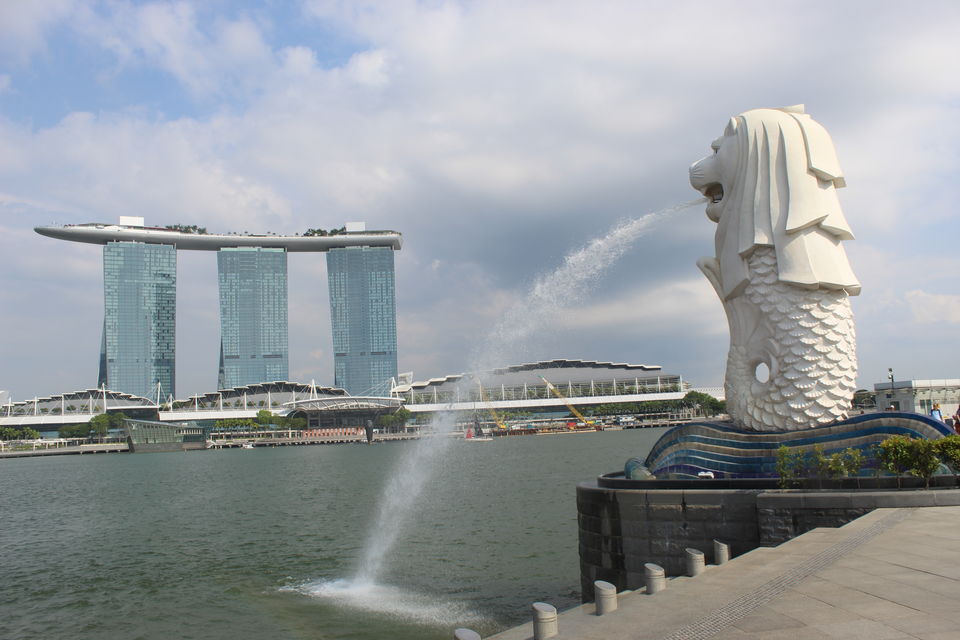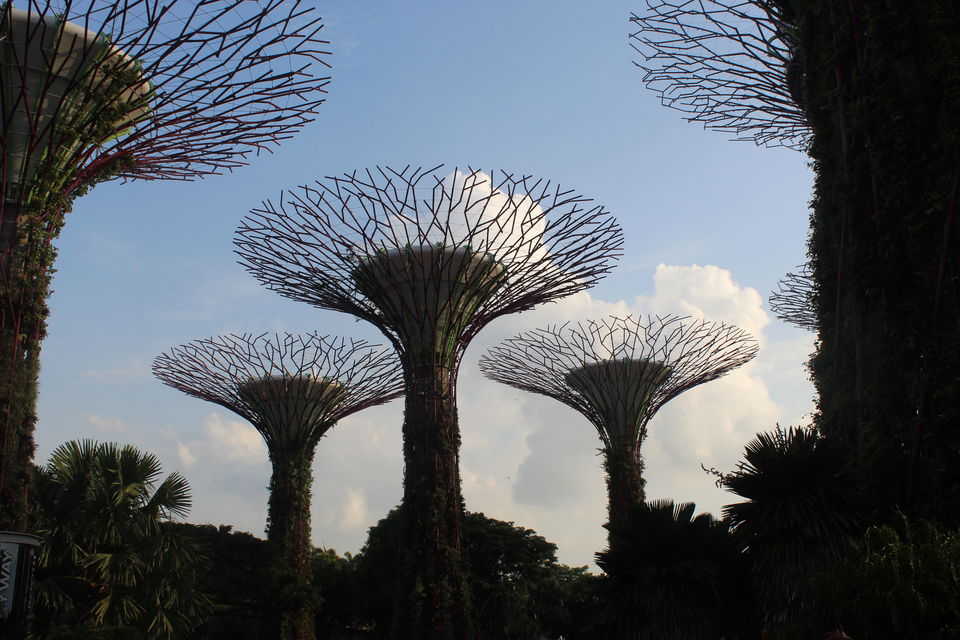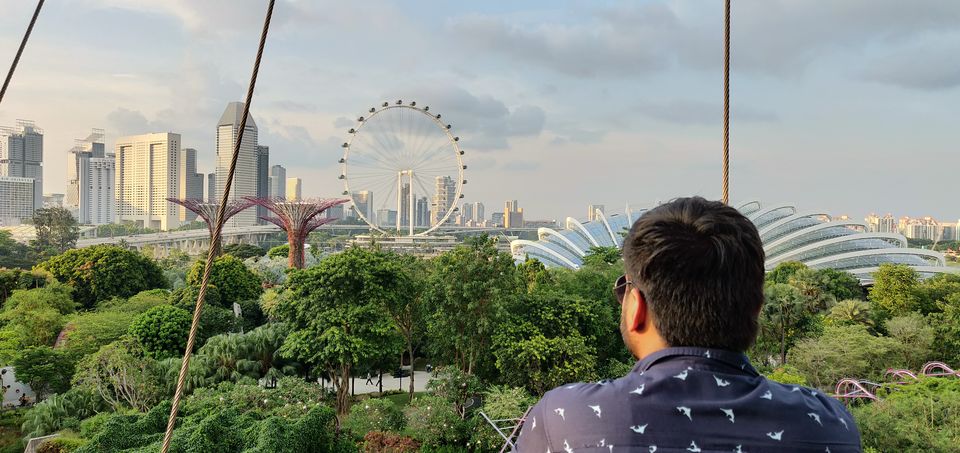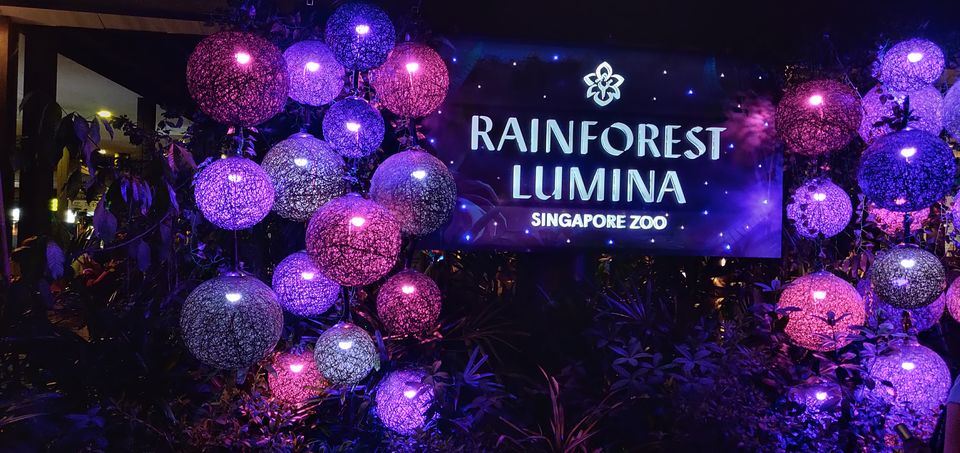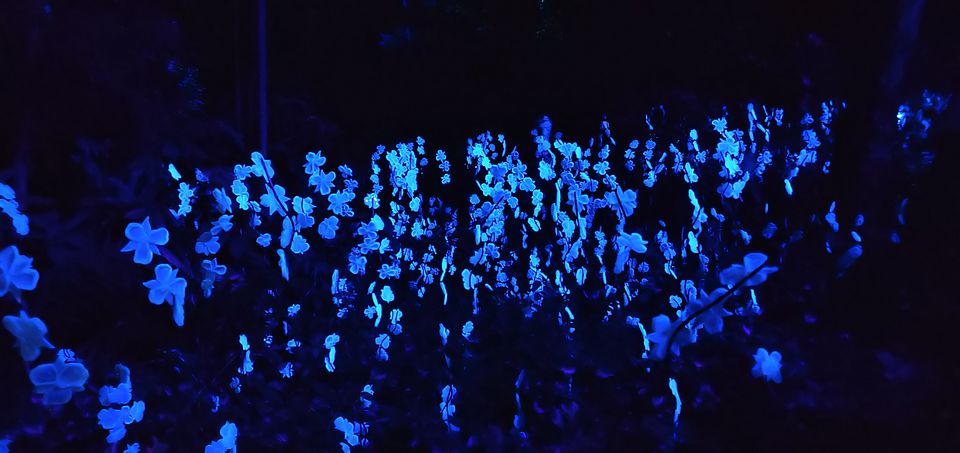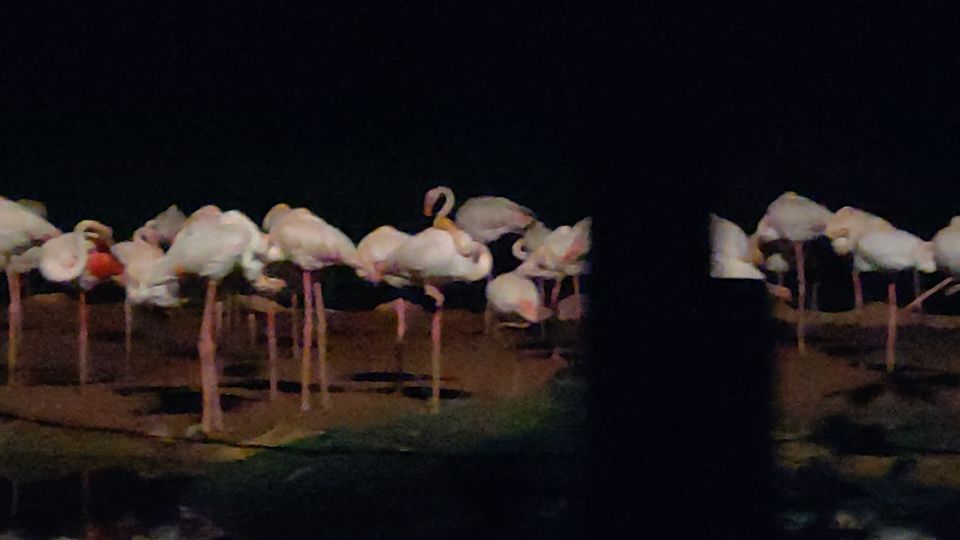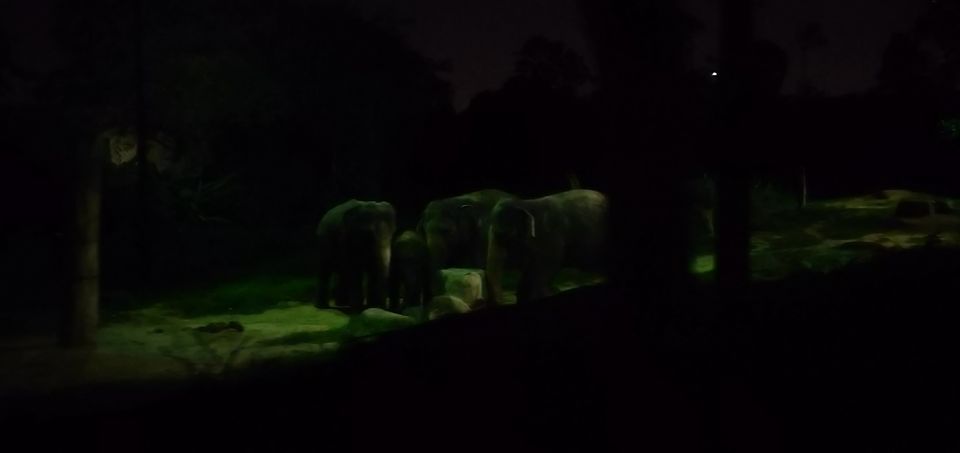 on returning we had dosa in little india near to our hostel in SGD 2(rs. 106)
Sentosa is full of adventure activities like bunjy jumping and indoor sky diving, places to enjoy with family like S.E.A aquarium, trick eye museum or a place to just chill at sentosa island with a beer. you can buy individual tickets for each activity or buy a PLAY card. There are 3 types of play card (PLAY max to enjoy all 18 activities, PLAY 5 to enjoy 5 and PLAY 3 for 3). we bought PLAY 5 card from KLOOK in SGD 62 (rs. 3286). we enjoyed S.E.A aquarium, trick eye museum, royal deck, segway ride and wings of time show. We did our lunch in Mcd that day near sentosa beach with SGD 3 happy meal.
Later in night, we visited Marina bay observation deck, from where you can enjoy the skyline of singapore along with the view of singapore flyer and garden by the way. We booked ticket for this through KLOOK in 800 rupees. In night, we tried burger king at bugis street near to our hostel and enjoy meal there in SGD 3.5 (185 rupees).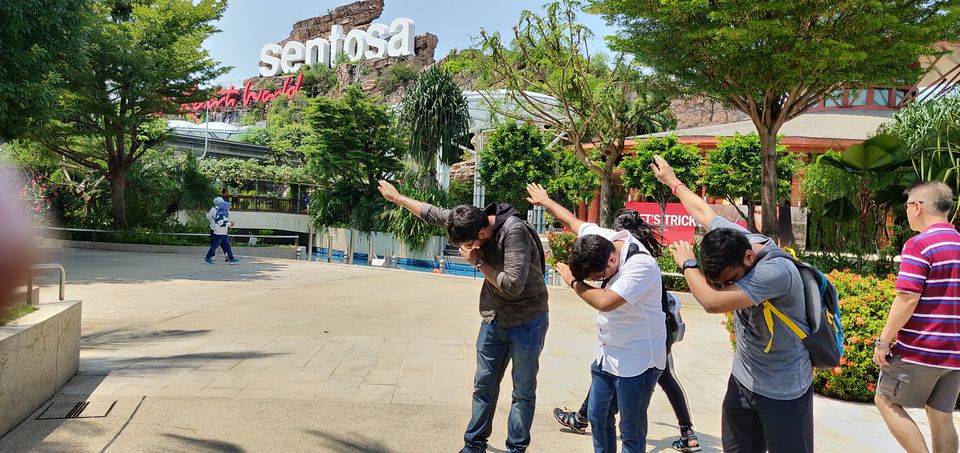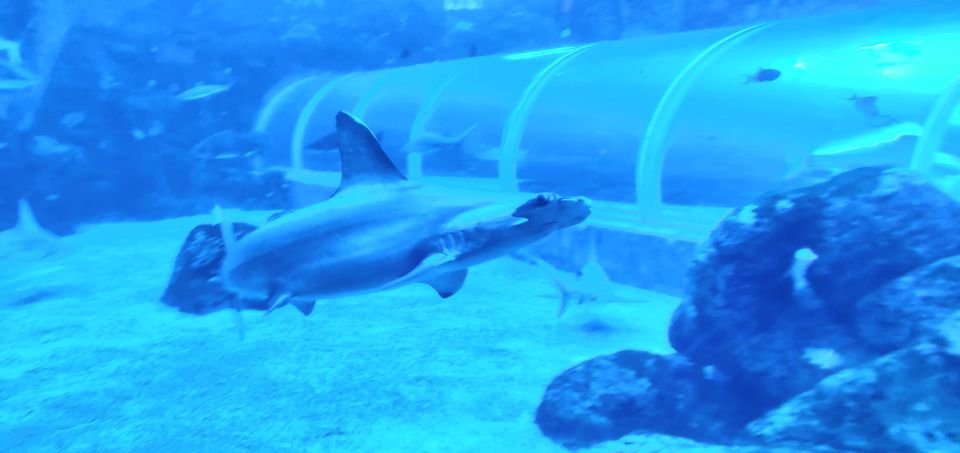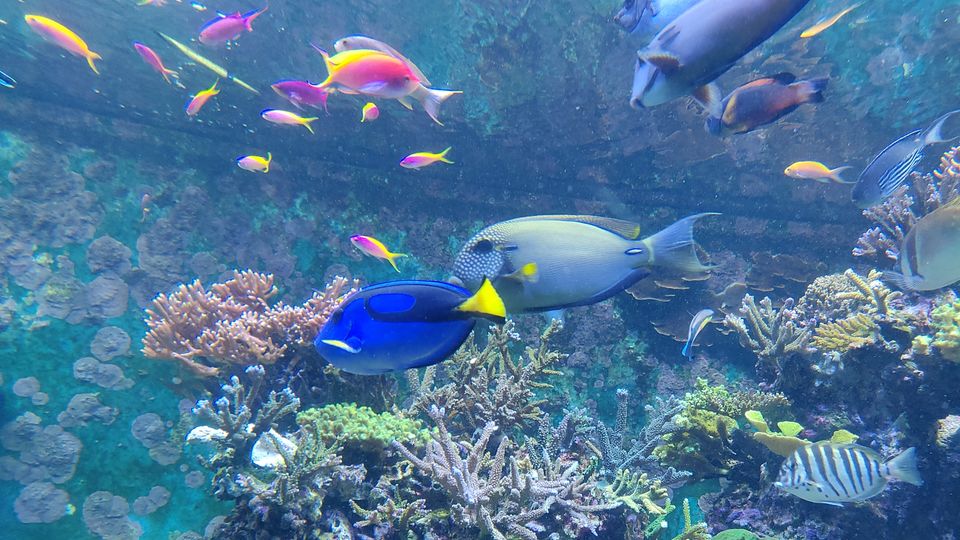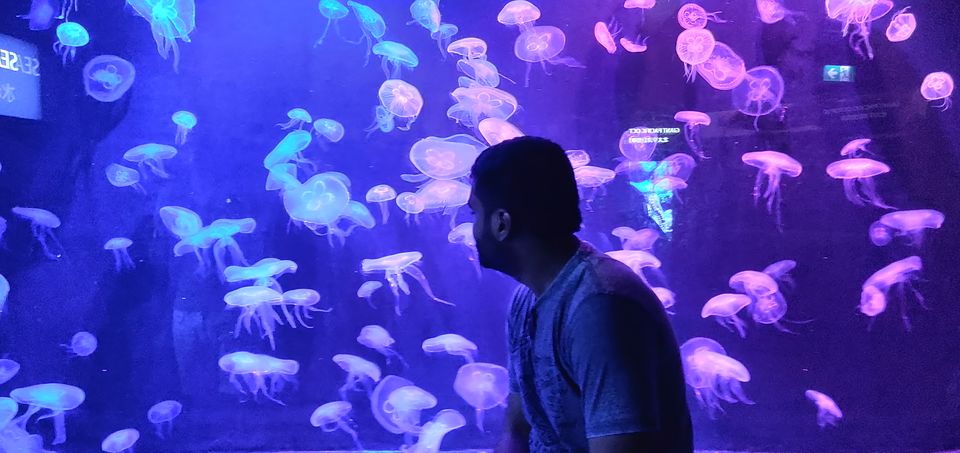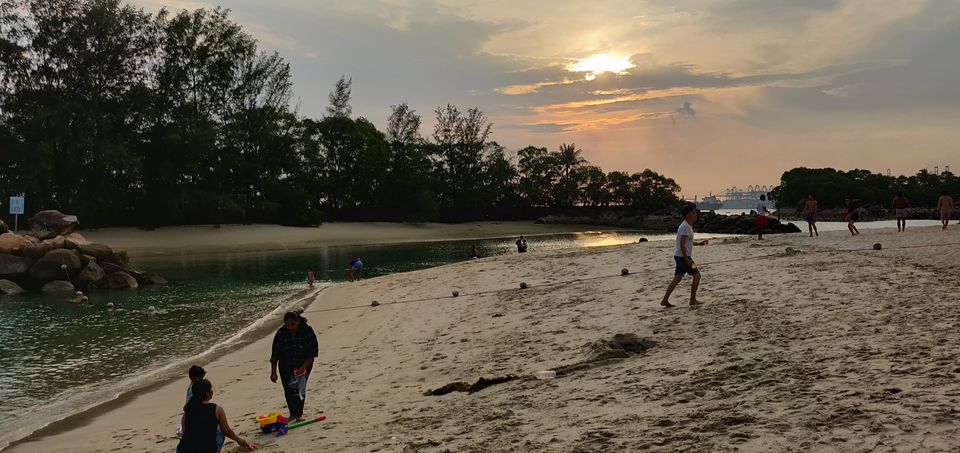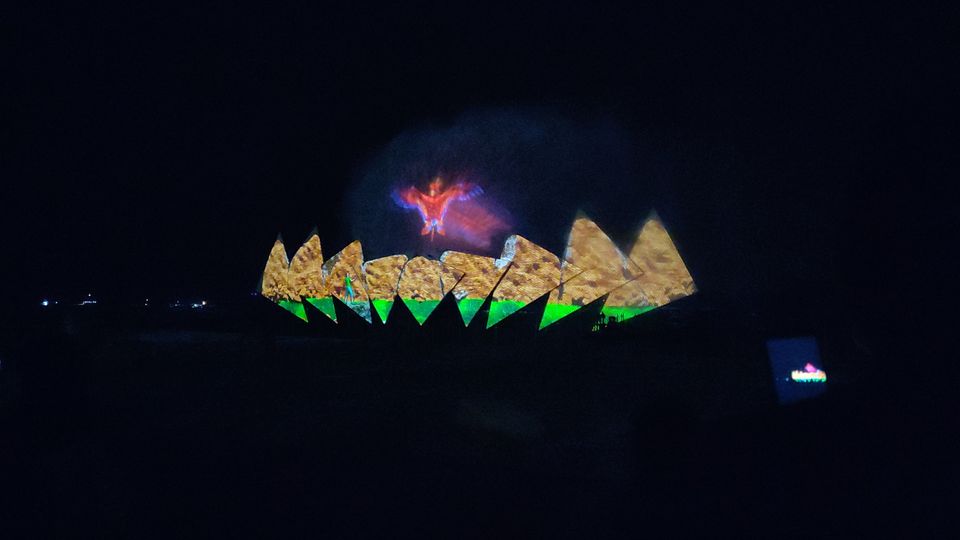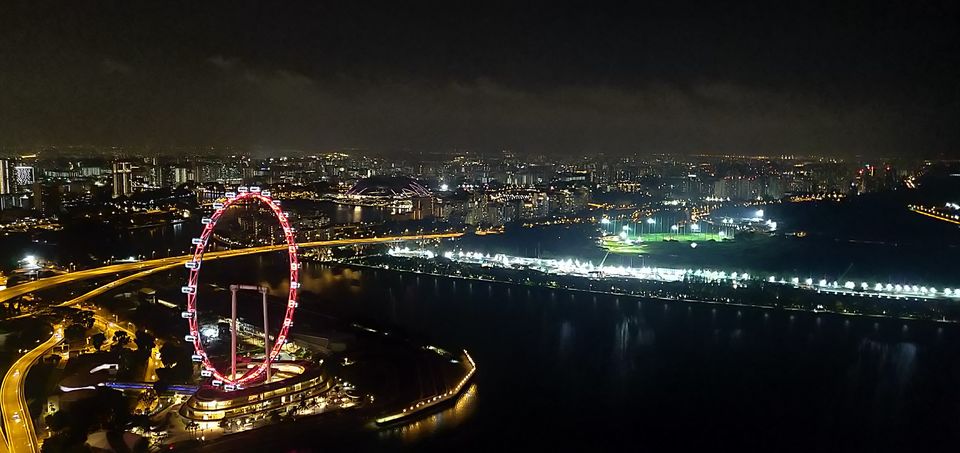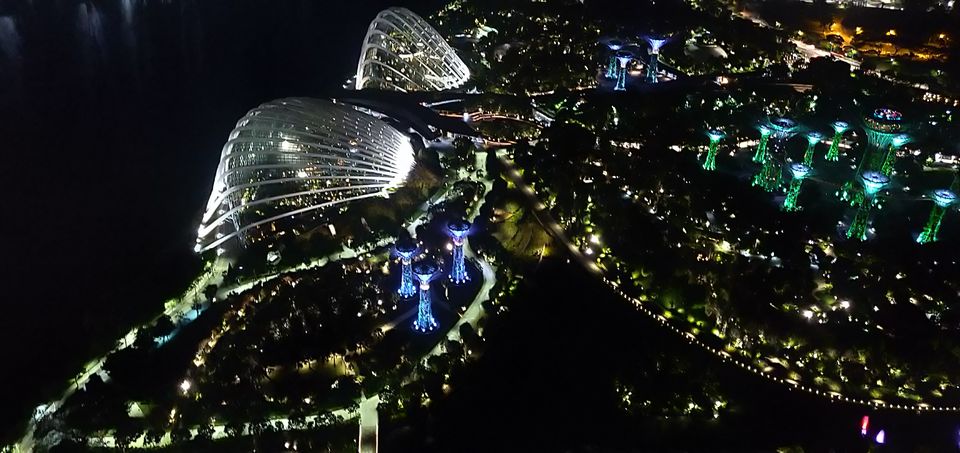 Universal studios is a must destination when you visit Singapore. It involves seven-themed zones which have activities for each age. It has some world-class rides, live shows, amazing food, photo zones and anything you ever dreamed of to enjoy. I personally recommend transformer, revenge of the mummy rides and waterworld show.
It's a big park and require a whole day to enjoy. we booked ticket for this through G0ibibo through some promo code in SGD 66 (3498 rupees).
Universal generally closes at 6 P.M, so we headed towards clarke quay area after that where you find F.R.I.E.N.D.S legendary central perk cafe and it gives you a feel of Amsterdam. In dinner, we tried local cuisine in SGD 4 (212 rupees). we forgot lunch that day because we were very excited in universal studios.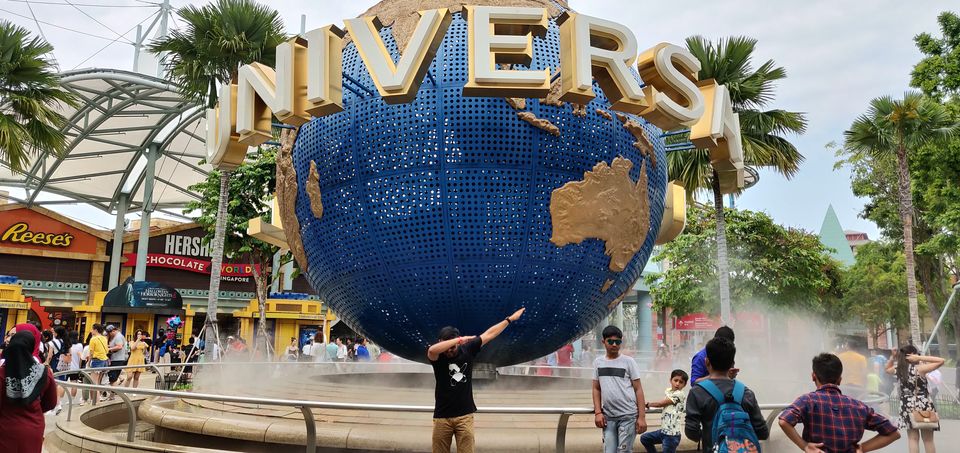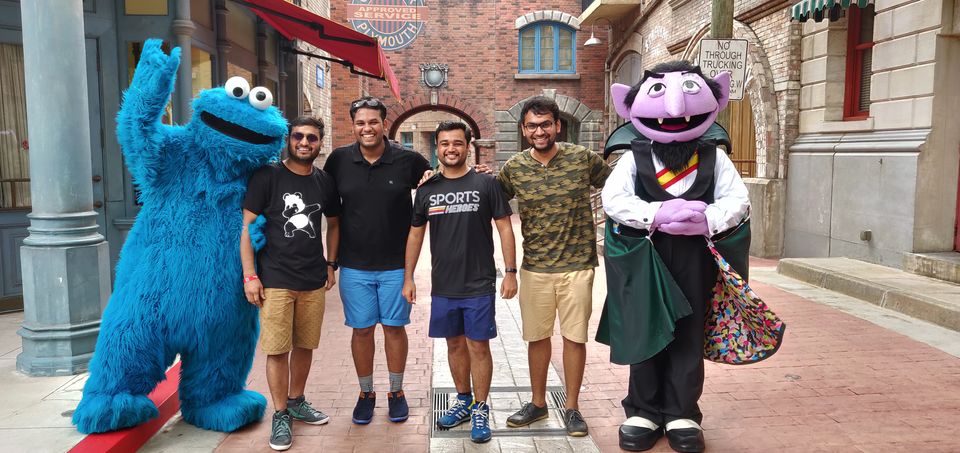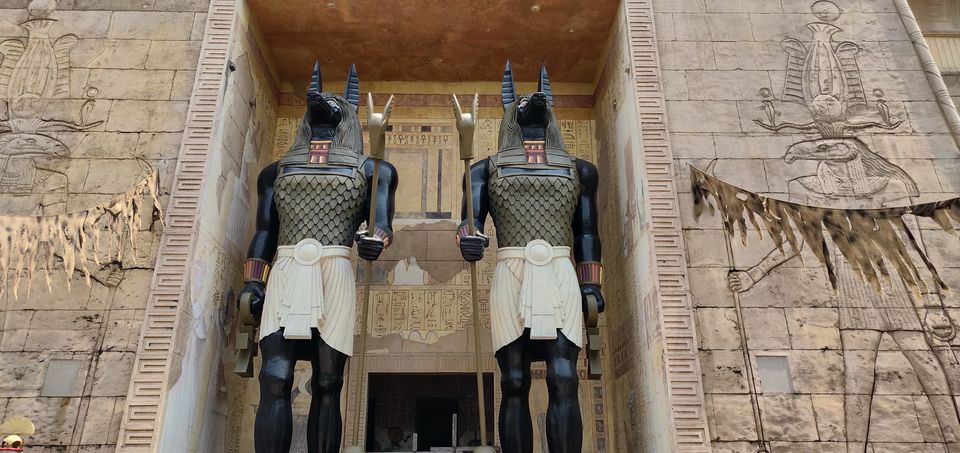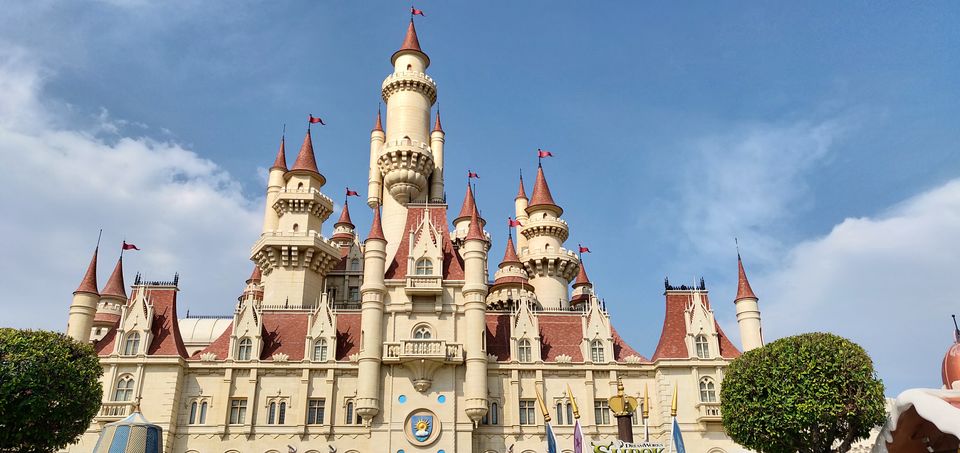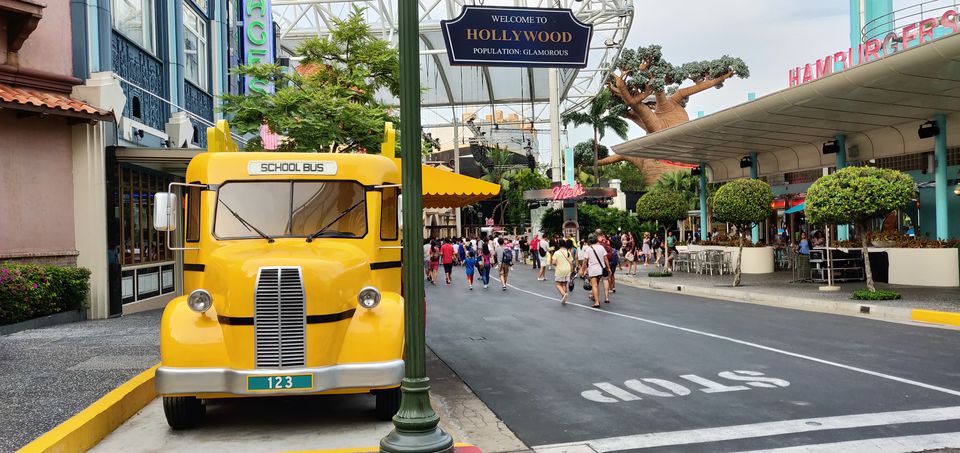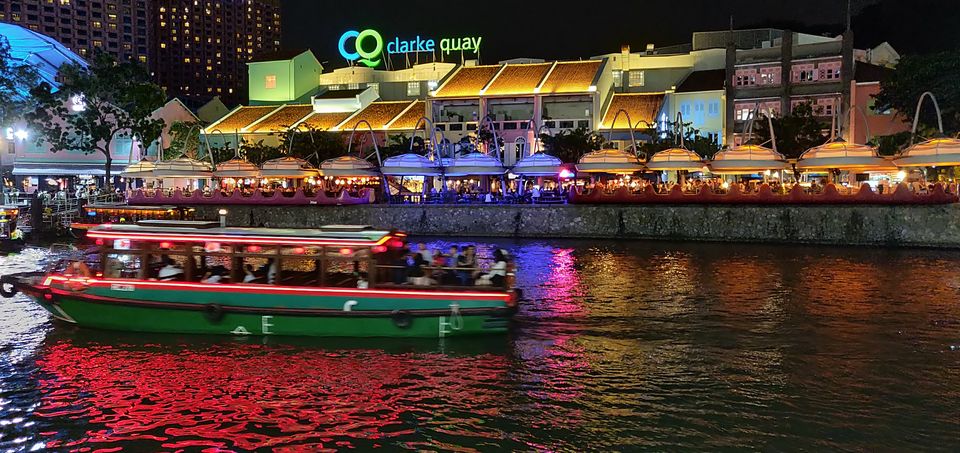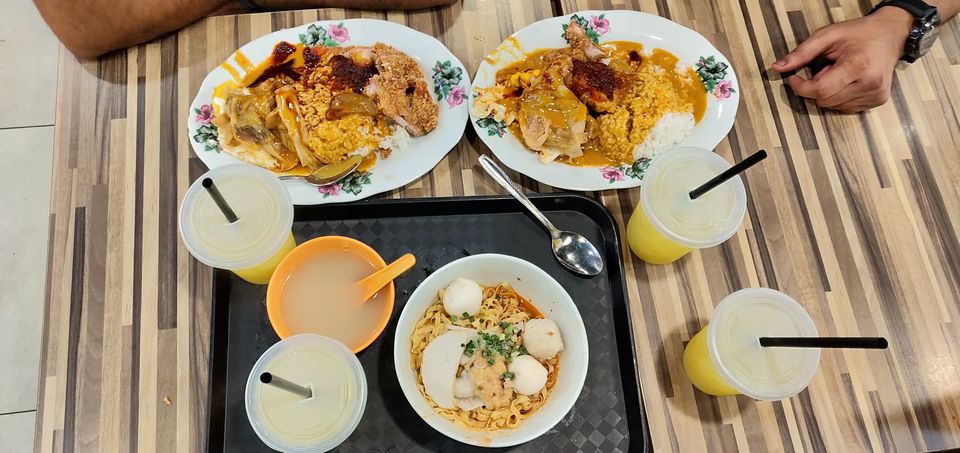 Singapore zoo and Jurong bird park are best places to experience singapore flora and fauna. Singapore is home to some rare species in the world. It has world largest community of orangutan which roam freely in zoo over you. Penguins and flamingos are main attractions in jurong bird park. We spend around 2 hrs in jurong bird park then around 3 hrs in singapore zoo as it involves singapore zoo and river safari. It takes around 1.5 hrs to commute between them as they are two extremes of city. Tickets for them are already covered in WRS. This day we tried KFC in zoo area in SGD 7( 371 rupees)
After zoo, we departed for our hostel to take our luggage and later for the airport. If you sums up the above costs, it comes around rs. 24,310. Remaining amount we spend on last day commute as pass valid for only 3 days, and some cheap shopping at bugis street on Day3.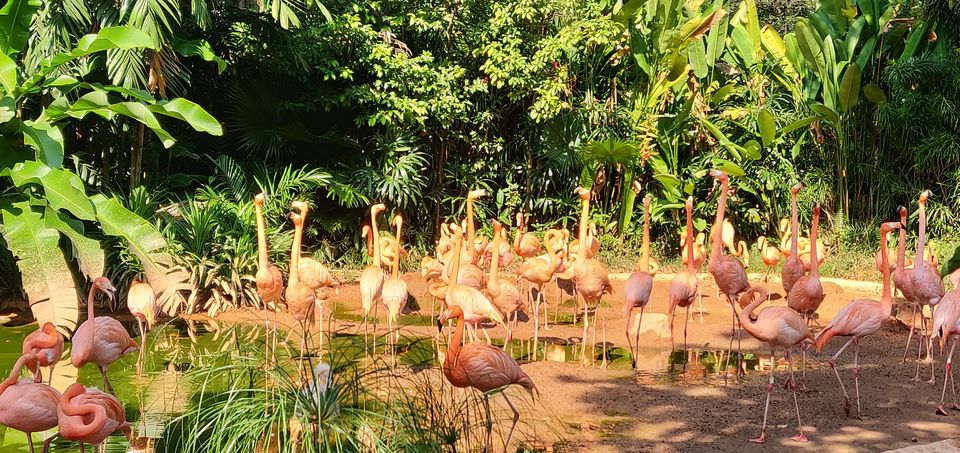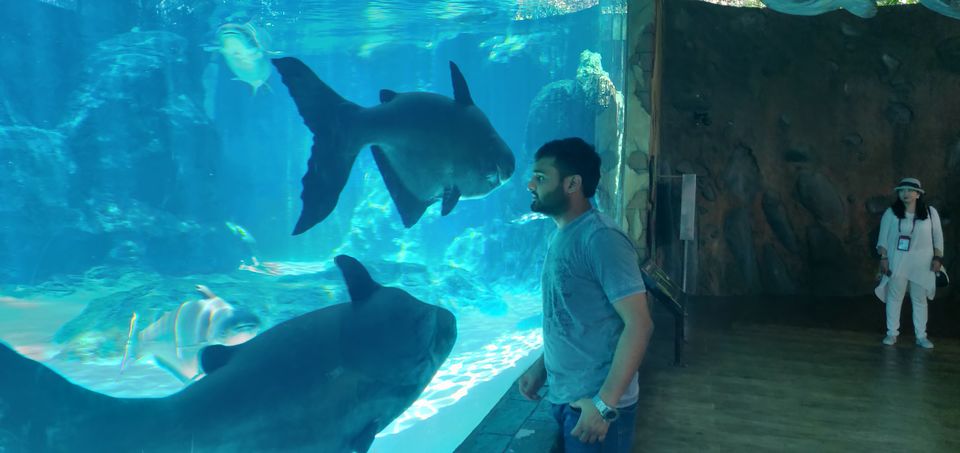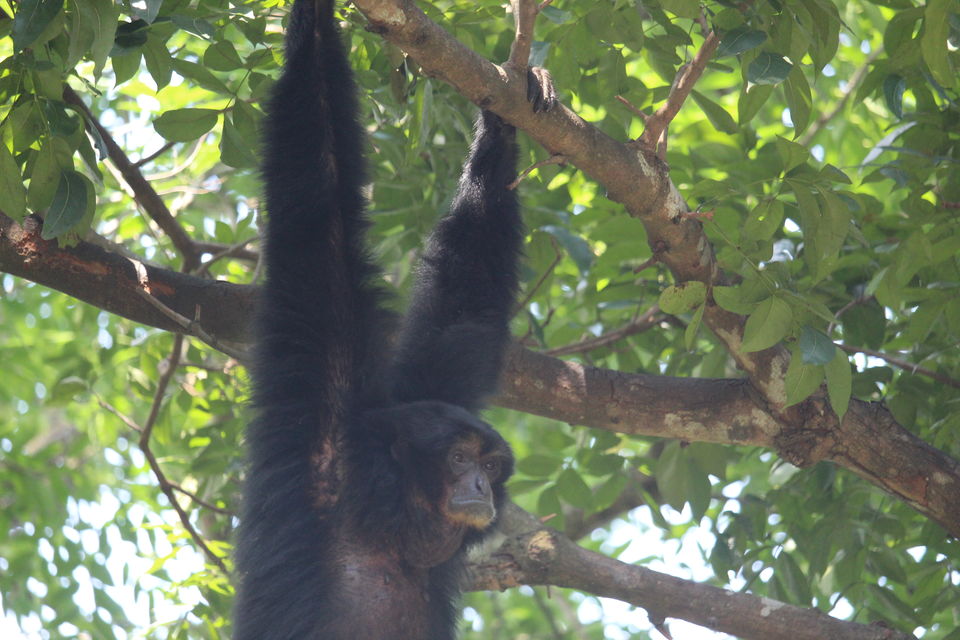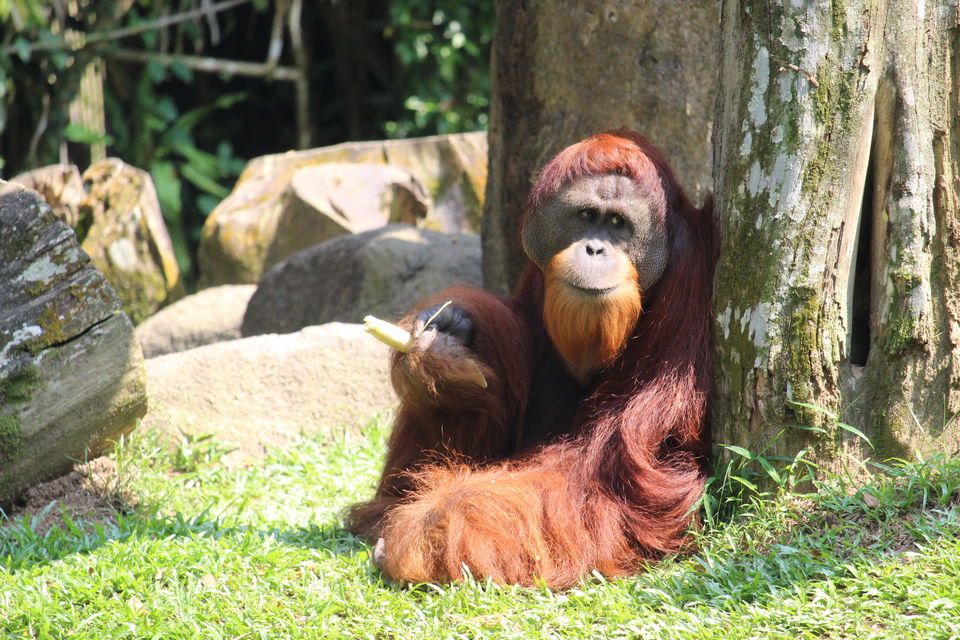 Some Other points for budget trip:-
- Book your ticket in advance. we booked in rupees 10,632 (ex. chennai) to-and-fro including travel insurance.
- Exchange your currency in india through Centrum.
-visit orchard road if time is there but do shopping at bugis only.
- People are very generous, so don't hesitate in seeking help.
- Don't go for rides in starting in universal studios as waiting time is high, either go early or do them after 3 P.M
- Feed on breakfast as much as possible as it is free with hostels.
you can watch this small videos for the places we visited in order:-
https://www.youtube.com/watch?v=0GObhICizVs
Frequent searches leading to this page:-
Singapore tourism, places to visit in Singapore for couples, Singapore tourism package from India, things to do in Singapore on a budget, places to visit in Singapore for couples, best places to visit in Singapore, Singapore family tour package with airfare, things to do in Singapore for couples