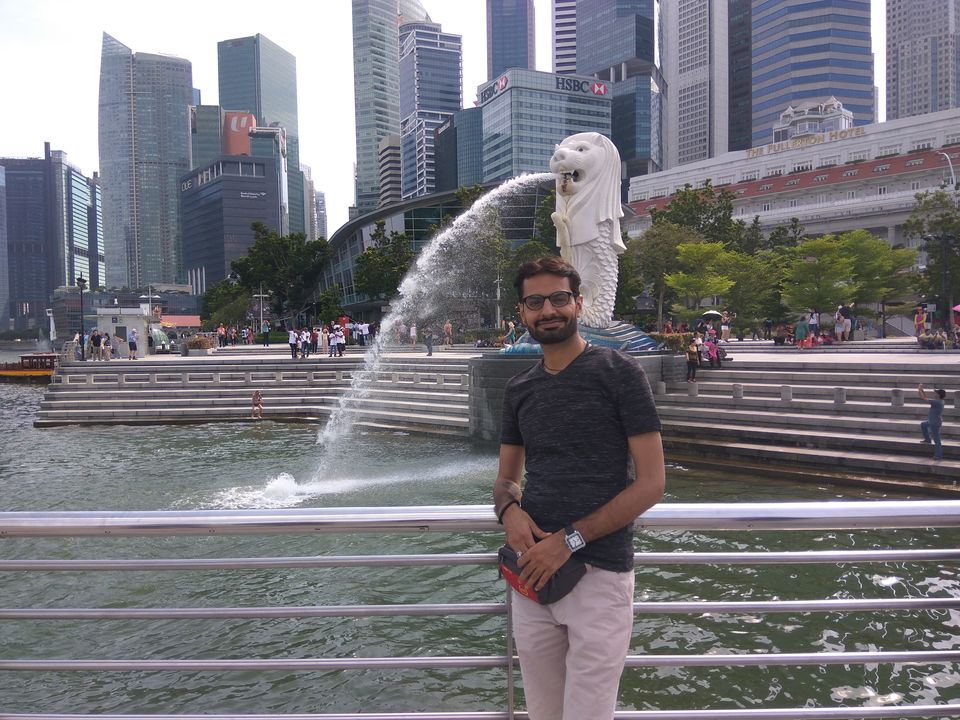 Backpacking to Singapore!!! Mostly backpackers think that it's one of the most expensive city in whole South East Asia, but you can easily spend few days in Singapore and that is also in budget. There are plenty of things to do and see in this magnificent small country. The Lion Country is famous for its mouthwatering cuisine, beautiful architecture, shop till you drop in many shopping malls and of course, how can I forget 'Orchard Road'? (every shoppers paradise). The nation is highly developed and spotlessly clean. You can easily travel anywhere in the country through his best public transport system in the world.
Accommodation in Singapore: You won't be able to find a budget hostel in Singapore like Thailand, Vietnam or Cambodia because in Singapore hostels are expensive for backpackers but if you book in advance, you can get a good deal. I stayed in 'Footprint Hostel' in 'Little India'. I got 'Early Bird' discount and I paid 84 SGD for six days. The hostel was very nice with comfortable bed, Air Con, clean bathroom, free computer access, good cafeteria for breakfast etc.
Things to do in Singapore in budget:
Merlion Park/ Esplanade
Along the beautiful Singapore River of this modern nation, you will find city's most famous landmarks over here. The symbol of this island is the 8.6 tall Merlion icon which consists head of the lion with fish's body which is 'must see' for all travelers who are visiting Singapore for the first time. You can also visit City hall, Victoria theatre and the statue of Stamford Raffles. There are some chic cafes and restaurants too, you can enjoy delicious food or a cup of coffee. Walk on The Jubilee Bridge between the promenade and Merlion Park. It is a great place to enjoy the view over Marina Bay, the Esplanade building and the skyline of Singapore. The bridge connects the Merlion Park to Esplanade. This is a perfect spot to take awesome photos.
Spectra:
Spectra is a light and water show which happens every night twice at the Marina Bay Sands water front area. The show is FREE and the place is also provides gorgeous view of the Singapore Skyline. I was spellbound to see the dancing water fountains, light effects, visual arts and melodious music. The show duration is for about 15 to 20 minutes. It is a must visit place for all who are visiting Singapore for the first time. There are so many dining and drinking options as well.
Show timings: Sunday to Thursday – 8pm and 9pm
Friday and Saturday- 8pm, 9pm and 10pm
Little India:
'Little India' will make you feel as if you are in some part of Southern India. You will find lot of local Indians, Bollywood music, typical Indian products shops, and tourists from all over the world. If you are looking for authentic Indian stuffs, spices, dresses and jewellery you will definitely find here. I was in Singapore at the time of 'Diwali', the biggest festival for Indians. Whole 'Little India' was decorated so beautifully. At night it was looking very pretty with lots of traditional 'DIYAS' (Lights), embellished temples, markets, and you will end up by taking lots of picture. I preferred to stay in 'Little India' for its budget friendly accommodation and food. I enjoyed singing and dancing shows every evening organized by local Indians (Happens only during the festival).There are plenty of budget restaurants where you can satisfy your taste buds. The aroma, the garnishing, the taste, Little India is absolutely one of the best place in Singapore for food lovers. A walk through 'Little India' is must when you are in singapore.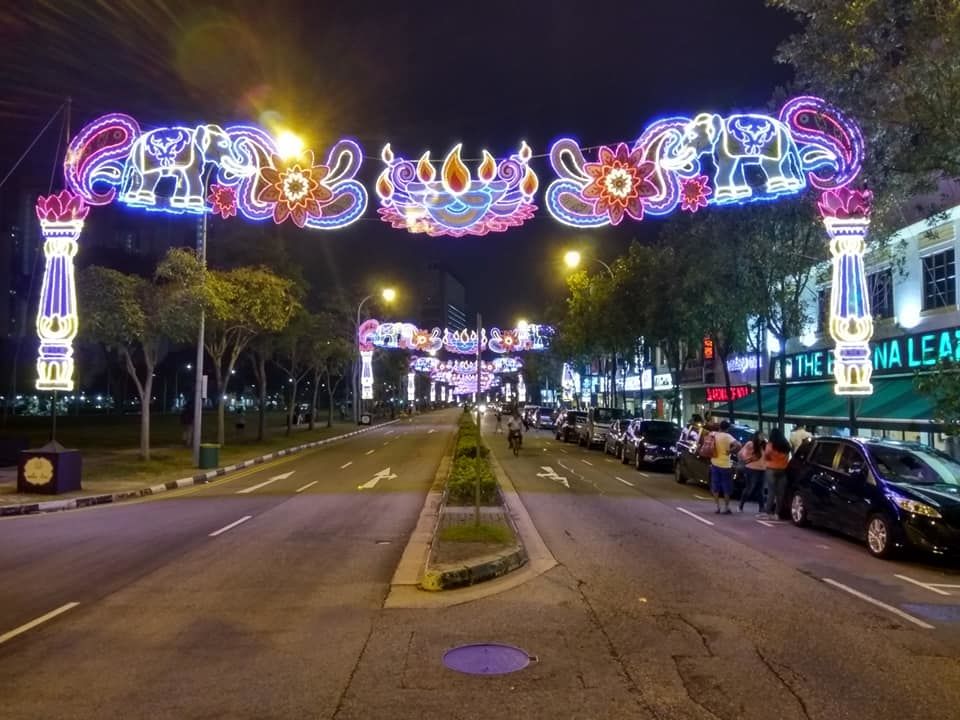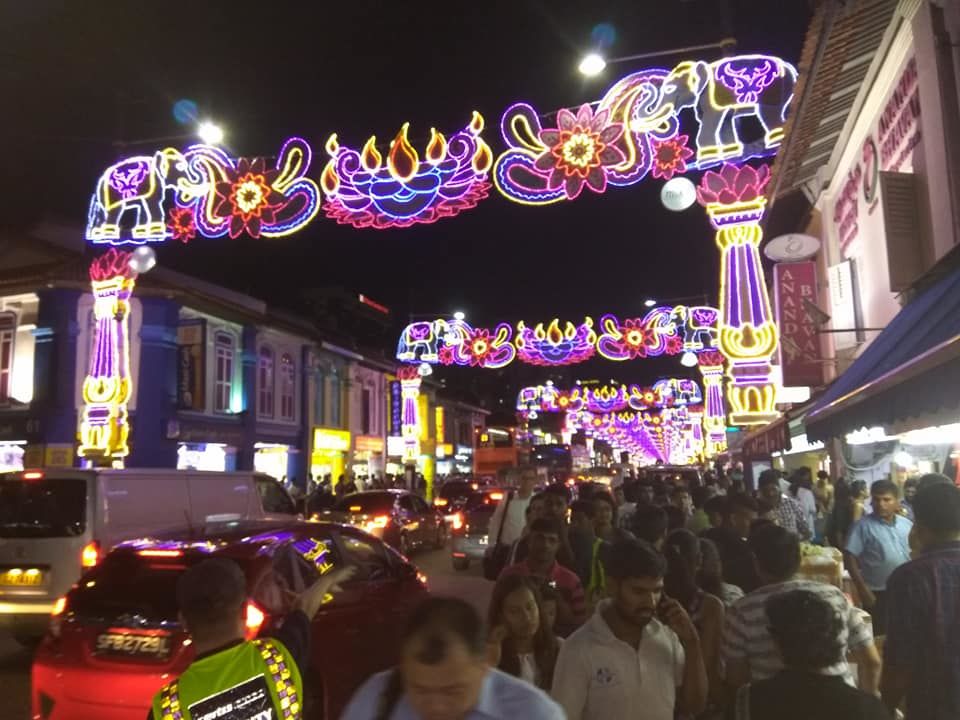 China Town:
China Town is absolutely huge, fascinating, unbelievable sights, sounds, aroma and the indoor market is amazing. The best way to explore China Town is by foot and I am pretty sure, you would love to wander in small streets and explore this beautiful place. I was amused to see so many shops for souvenirs and dining options. During the Chinese New Year it is an interesting place to visit. You will enjoy lion dance and dragon dance. When you are in China Town, you should not miss to visit Buddha Tooth Relic Temple and Sri Mariamman Temple- some best examples of the cultural and religious spot in Singapore. China Town's Maxwell Hawker Center is heaven for all food lovers, you will get plenty options for food like Thai, Malay, Chinese, Indonesian and Indian with affordable prices. I loved various fresh fruit juices as well. China Town is a must see if you are visiting Singapore.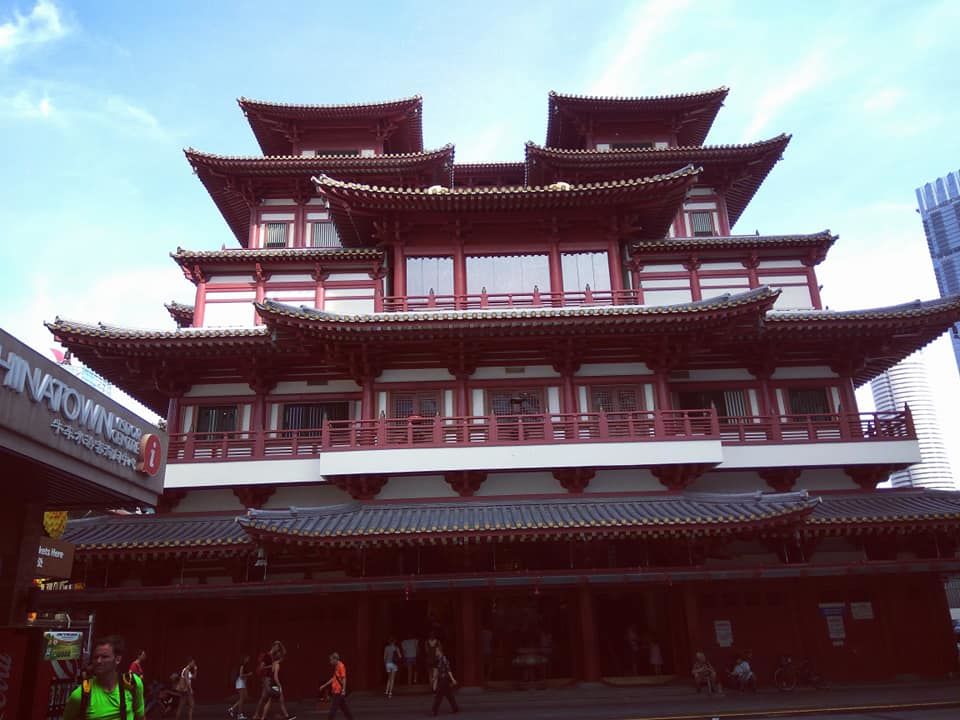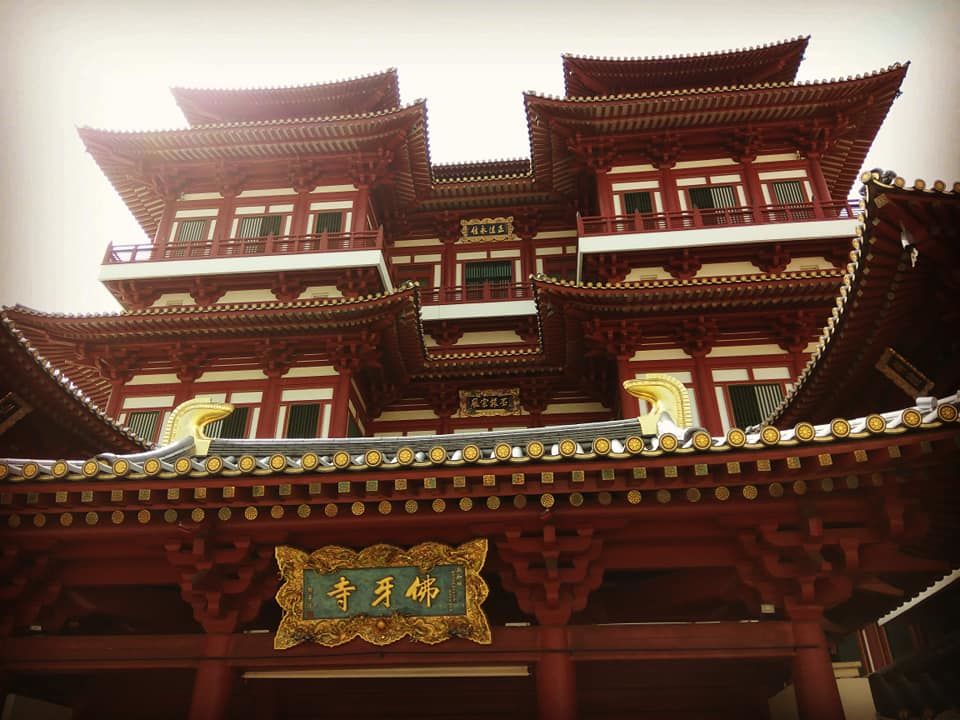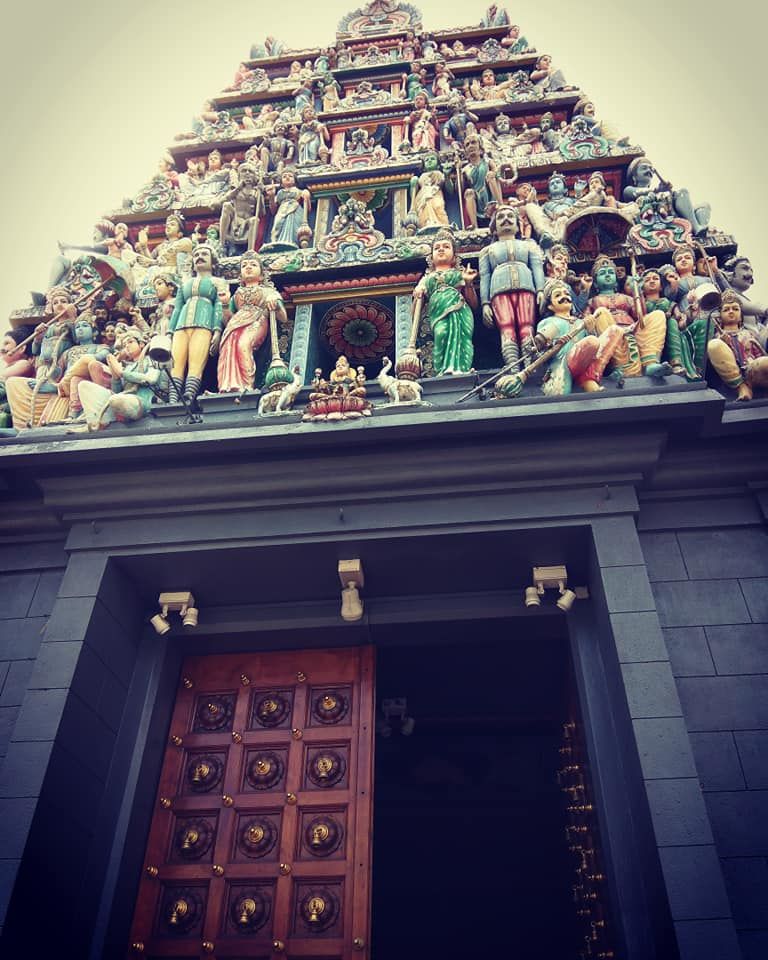 Haw par villa:
Haw par villa formerly known as the Tiger Balm garden. It is a best place to get an insight into Chinese culture and mythology. The park is filled with fascinating sculptures, each sculpture is depicting a vivid story. I was amazed to see this lovely place, my personal favorite was 10 courts of hell, I saw some statues displaying the situations of human in hell depending on what kind of sin has been committed. On the last stage human will reincarnate to the next creature based upon their past deed.
At the end of the visit of this park, I learnt about Chinese culture and beliefs. All history buffs must visit this place and there is NO entry fee. Haw par villa is easily accessible from MRT station with the same name.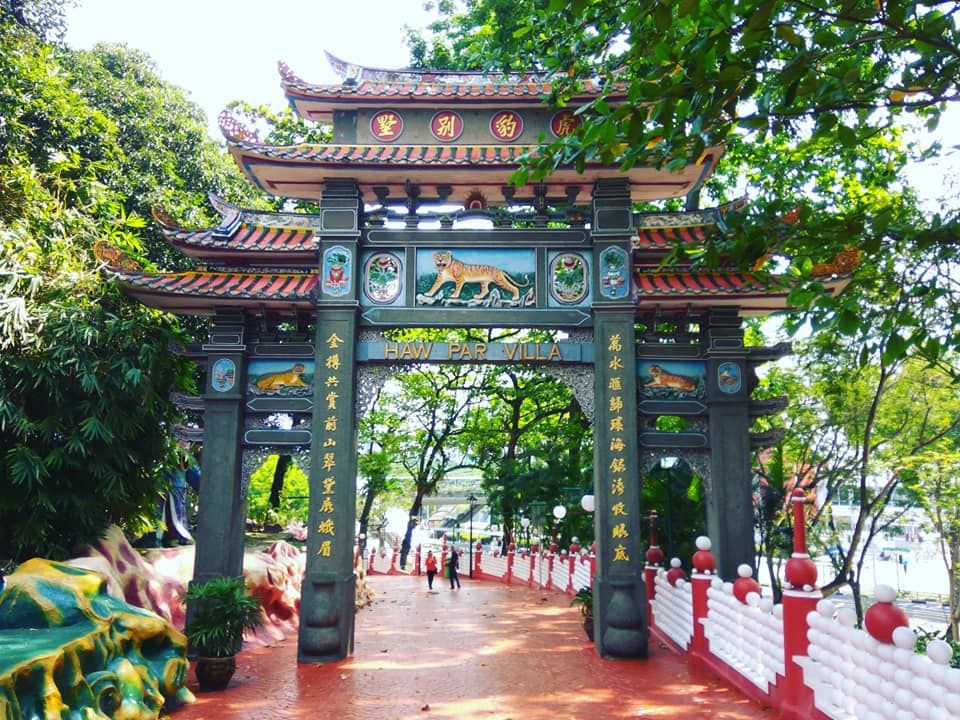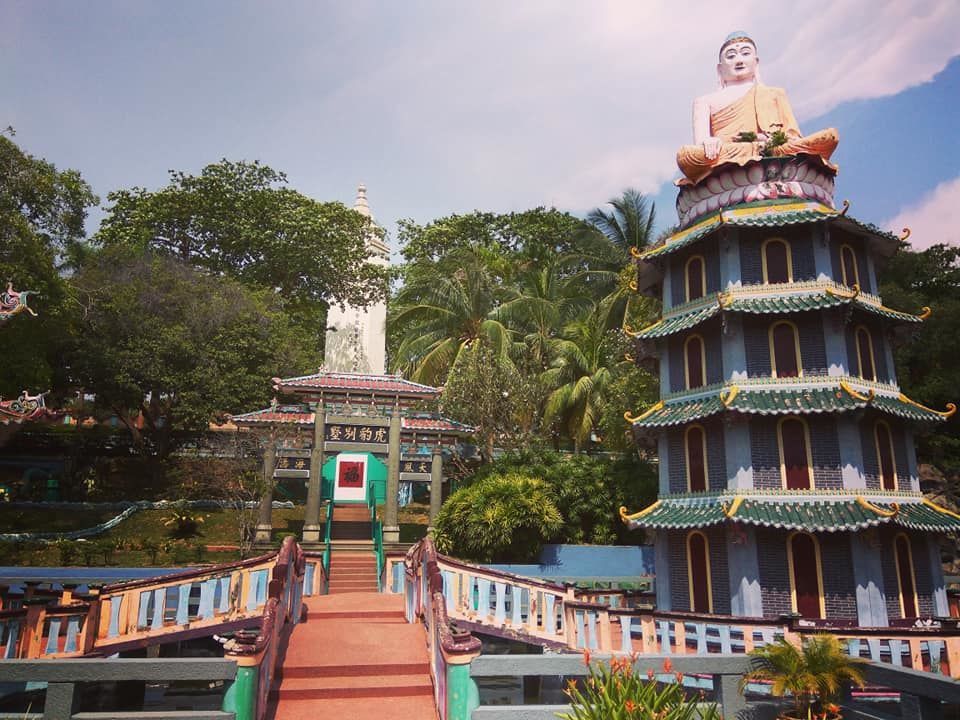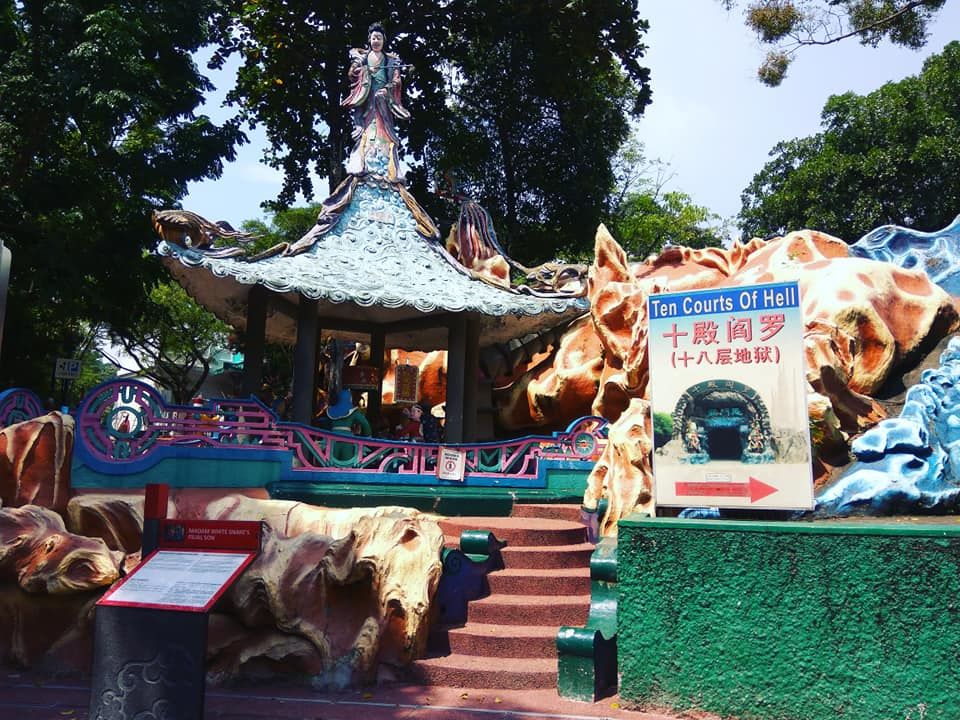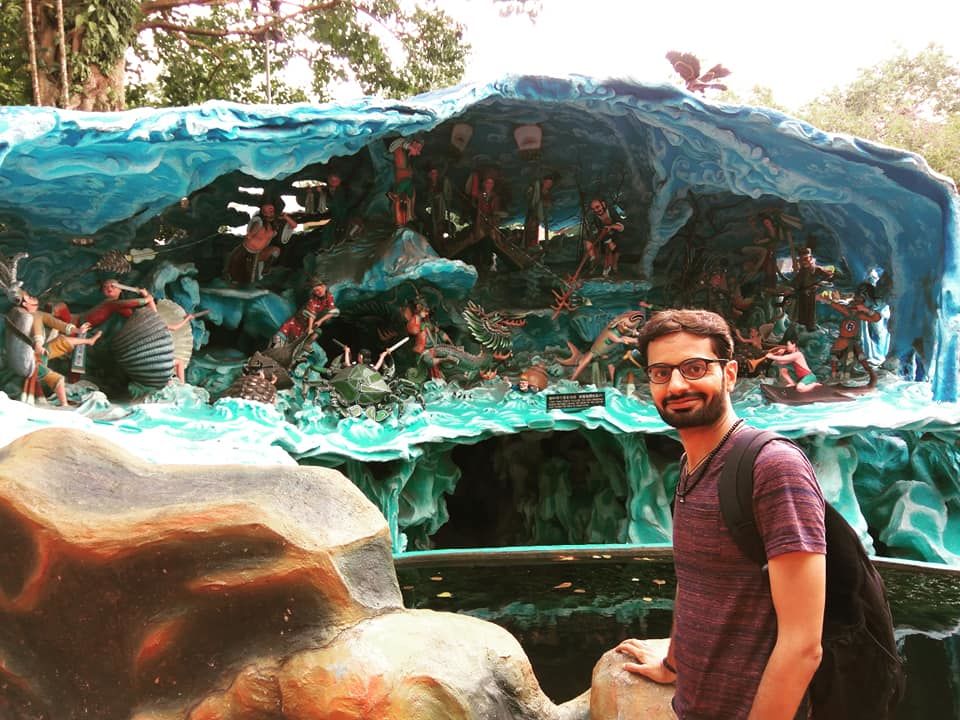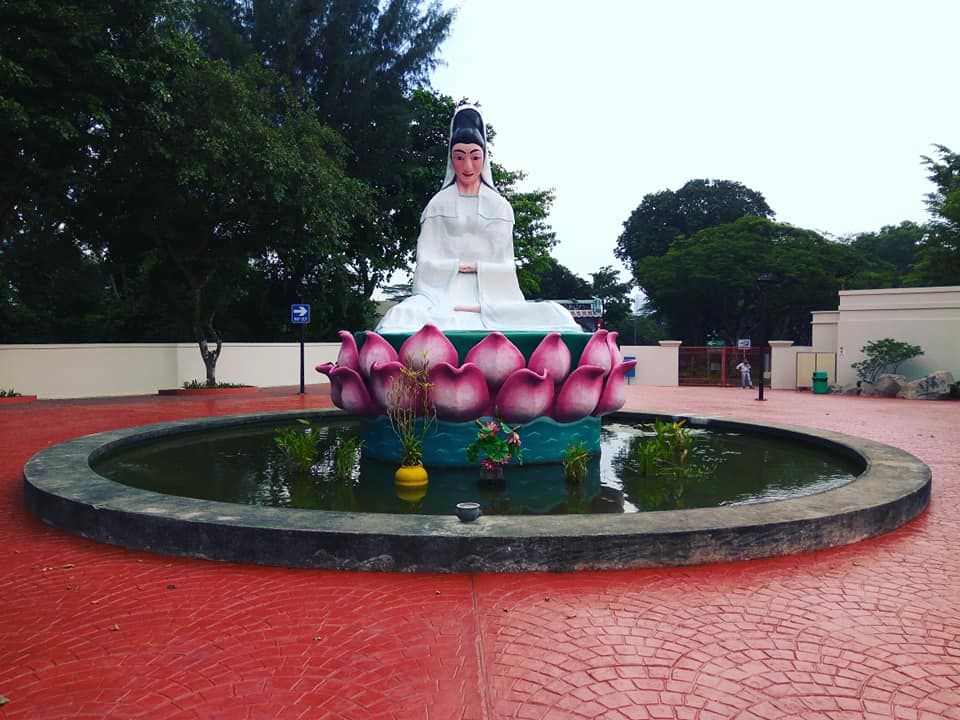 Botanic Garden:
Singapore's botanic garden is very peaceful and a really nice place to relax and just take a stroll around. The garden is quite huge and has an unbelievable variety of flora and fauna. The orchid garden inside it is awesome and is a must visit, though it costs a bit extra but it is worth it. Near most of the plants they have mentioned how plants are used in traditional medicine for curing various diseases, I found it really interesting. You will easily end up spending three to four hours in this beautiful Unesco World Heritage site. (Entry is FREE)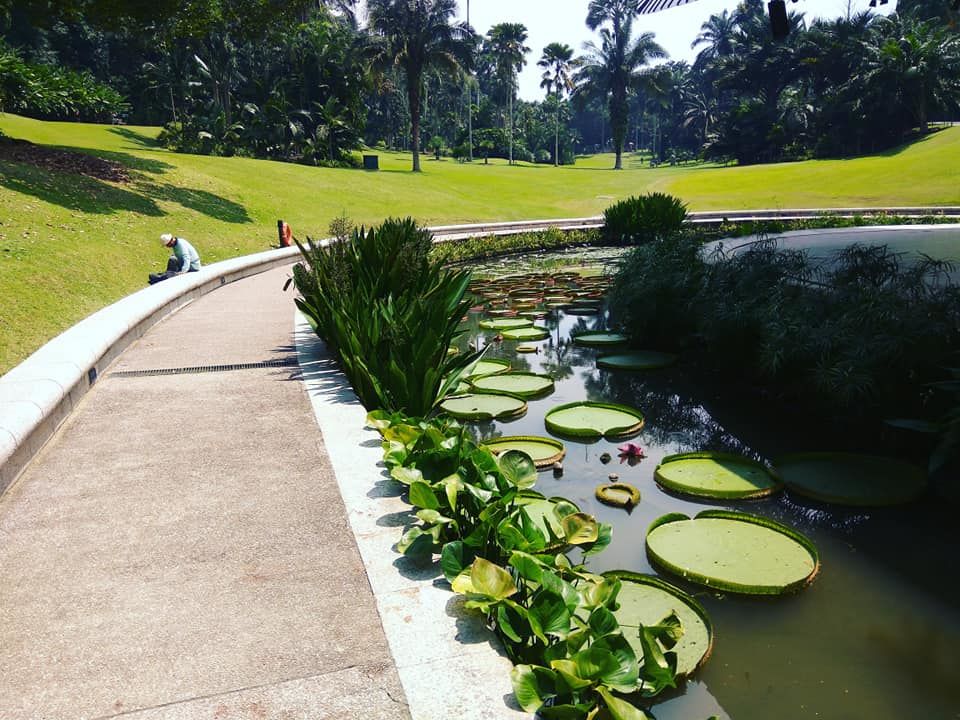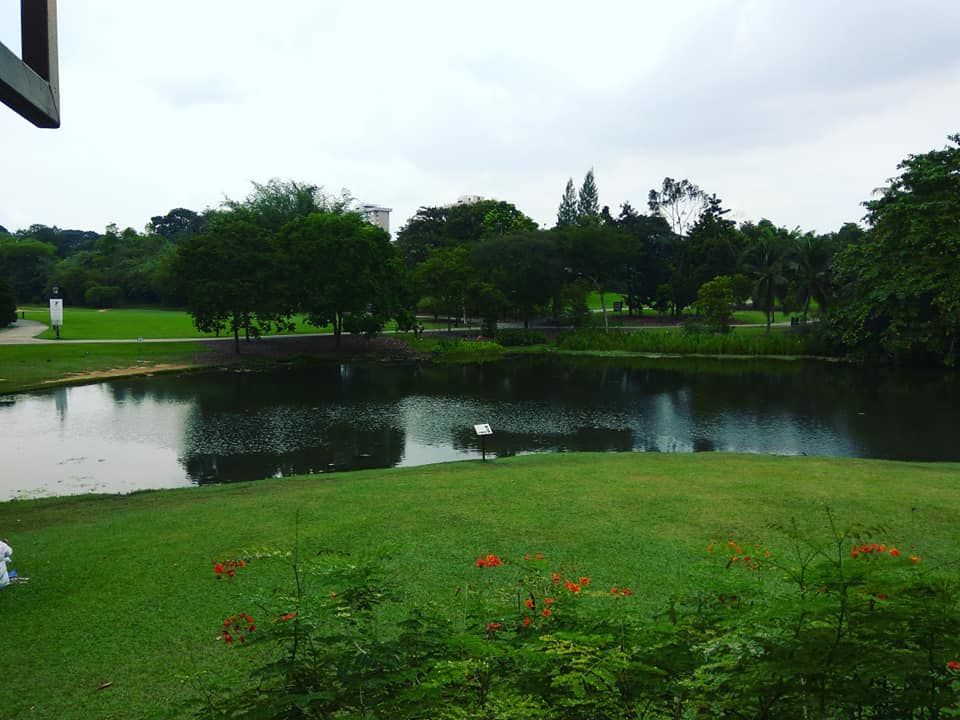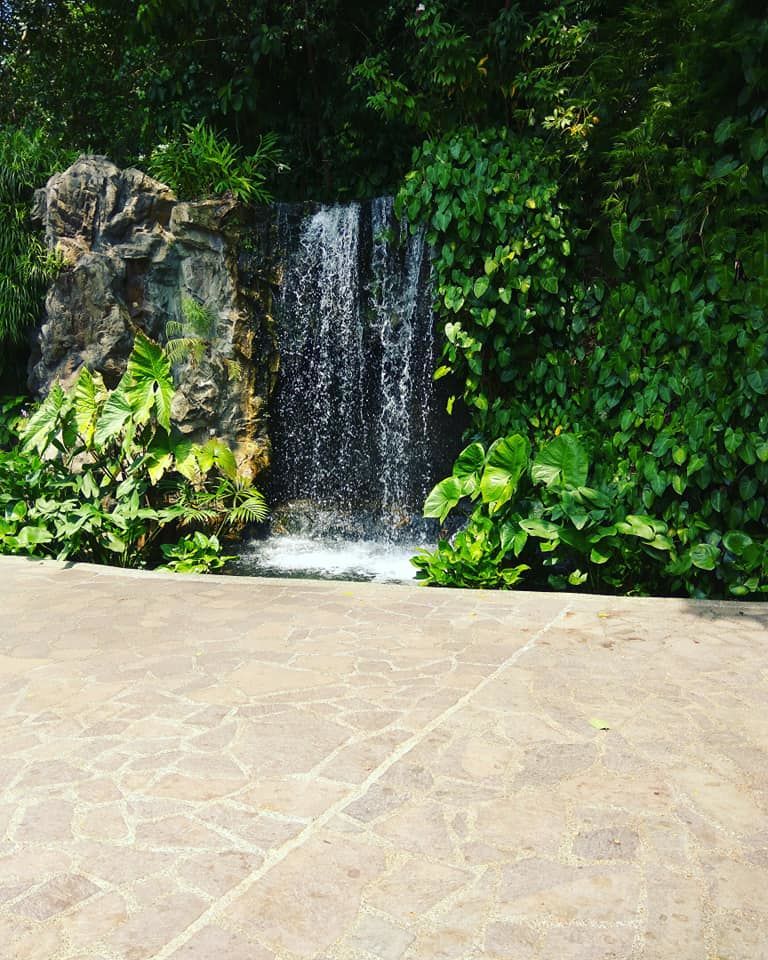 Clarke Quay:
Clarke Quay is my personal favorite place in Singapore. During my trip I spent two memorable evenings here. Yes, I am backpacker and I loved 'Little India's food because it was in my budget and the food was definitely testy, but I believe that sometimes you should give treat to yourself. When I saw this place for the first time, I just fell in love with it and I told myself 'I must eat and drink here, even if it's bit pricey. I ordered some food, beer and enjoyed the beautiful view of Singapore river.
Clarke Quay is a great place to hang around and soak in the night life of this beautiful city. It is a nice river side place where you can walk and take so many picture. You can spend hours and hours in the evening. Dazzling lights, music, amazing skyscrapers just the opposite of the river bank, colorful large umbrellas etc make this place vibrant. You will have innumerable option for cuisine and drink as there are plenty of restaurants, clubs and bars, most of them with an entertainment,either solo performance or a band which will make your evening more happening. You must try 40 minutes 'Singapore river cruise' which will show you the different parts of old and new Singapore. Price is 25 SGD only.
Pulau Ubin:
Pulau Ubin is an island situated in the noth east of Singapore. It is a must visit place for all nature lovers. You will be far away from all hustle-bustle of the Lion City, in the lap of nature. The island is picturesque, calm and an awesome place to visit. It is very convenient to reach to Pulau Ubin by MRT, take an MRT to Tanah Merah , from Tanah Merah , just cross the street in front of the station and take the bus number 2 for Changi village bus interchange. From bus interchange it is very easy to find out Changi ferry departure point, catch the ferry to reach to Pulau Ubin, you will have to pay only 3 SGD. After 10 to 15 minutes boat ride, you will be at your destination. Once you reached to the island, at the left side you will find so many shops who rents you bikes (Bicycles), I wanted to explore this charming island so I took a bike on rent by paying just 8 SGD for entire day, the shopkeeper gave me one lock pad, one basket to keep my stuff and one handy map of the island. I checked the brakes and condition of the bicycle before I pay 8 SGD  The bike was perfect and I was all set to explore this enchanting island. There are maps and signs everywhere so it's very easy to go from one place to another. Do not forget to visit the places like Wei Tuo Fa Gong temple, German girl shrine, Chek Jawa and Ketam mountain bike park, at Ketam bike park there is nothing much for racing around but you will enjoy the nice view of the lake and lush green scenery. You can take some beautiful pictures over there. At the island, there are so many restaurants for food and drink along with stunning view of the beach.
Do not forget to carry at least two water bottles with you because in Singapore the weather is almost hot and humid throughout the year. Wear comfortable clothes, cap, flip flops and apply some sunscreen lotion. If it is possible, try to visit island during weekdays because during weekend you will find lots of people.
If you are looking for an affordable, convenient and captivating outdoor activities, Pulau Ubin is definitely a right place for you.
Who made my visit to Pulau Ubin more memorable:
When I was travelling in bus no 2 for changi village, in the bus I met one family (mother and her two daughters) from Philippines. I thought they are Singaporeans so i asked them that how much time it will take to reach to Changi village? They said we don't know because we are from Philippines and we are travelling for the first time. I told them you guys look like Singaporeans so I asked, that is how conversation started and strangers became friends.We took the boat together to reach to Pulau Ubin and when we arrived to the island, we hired bikes to roam around and they asked me to join them. We drove bike together to discover the beautiful island and took some lovely pictures. They brought some food with them for lunch and asked me if I would like to join them, I accepted their warm invitation with big smile  We dined together, we laughed, we talked a lot about Indian and Philippines culture, traditions, places etc. We almost spent whole day together and before we depart, we added each other on social media. They told me if I ever visit Philippines, do not hesitate to contact them.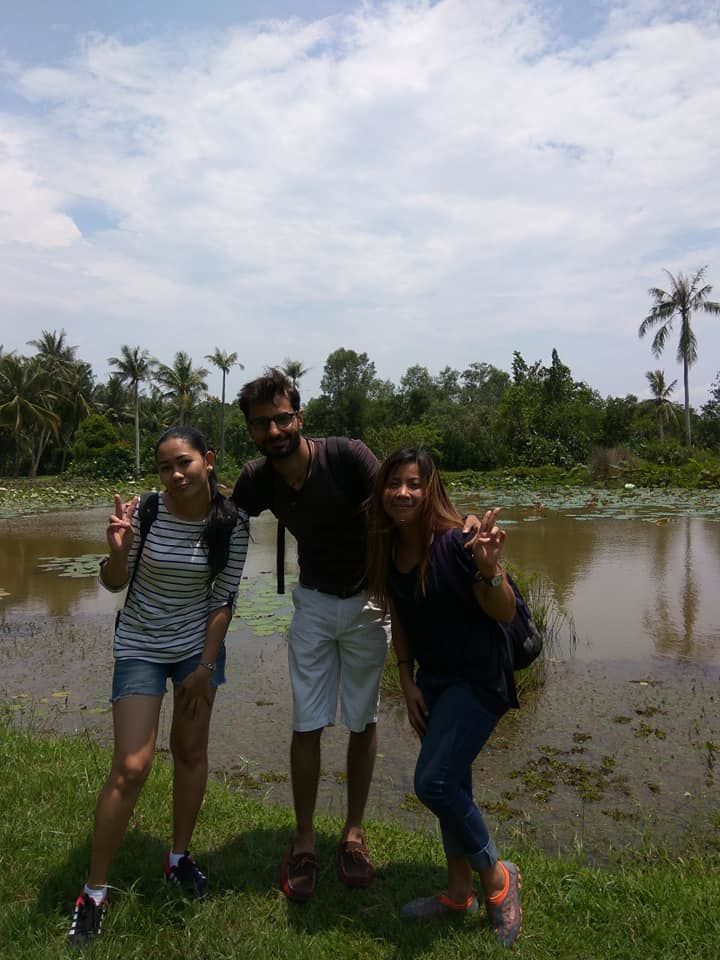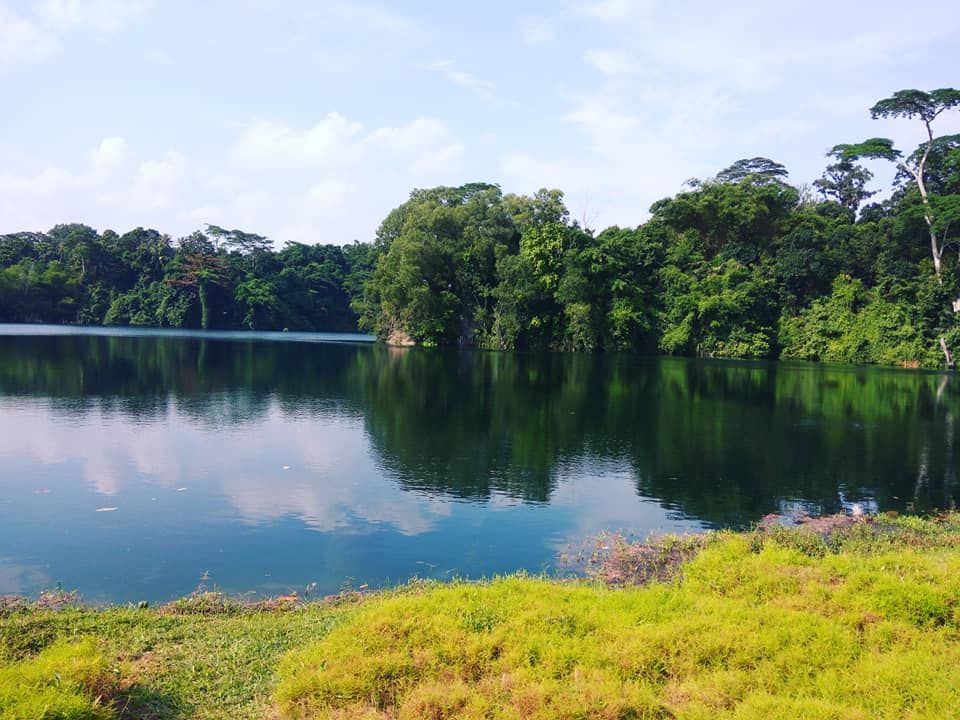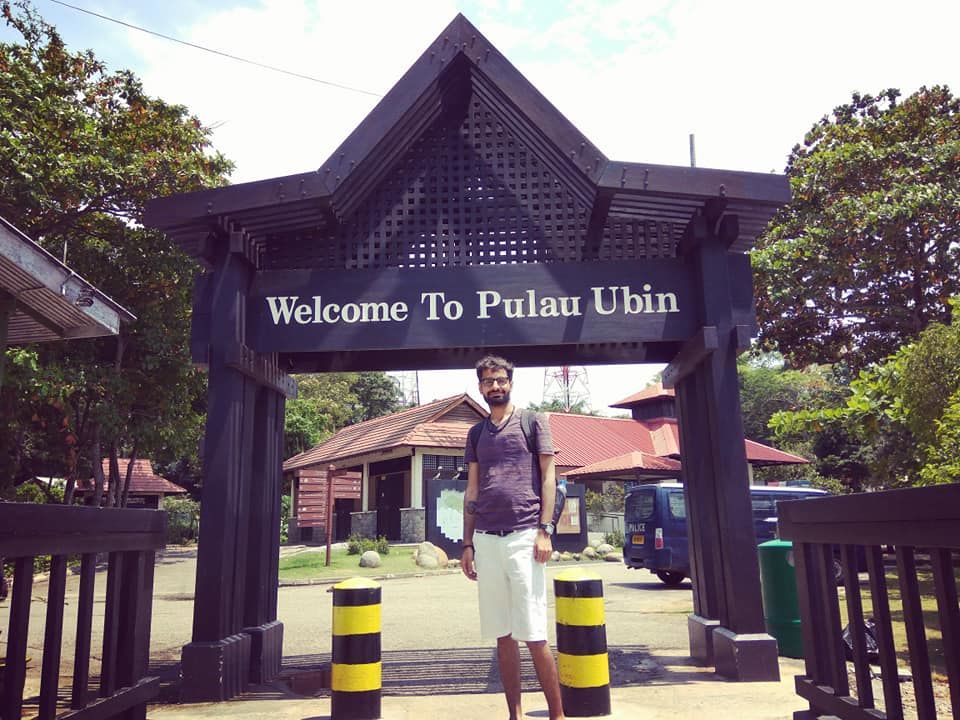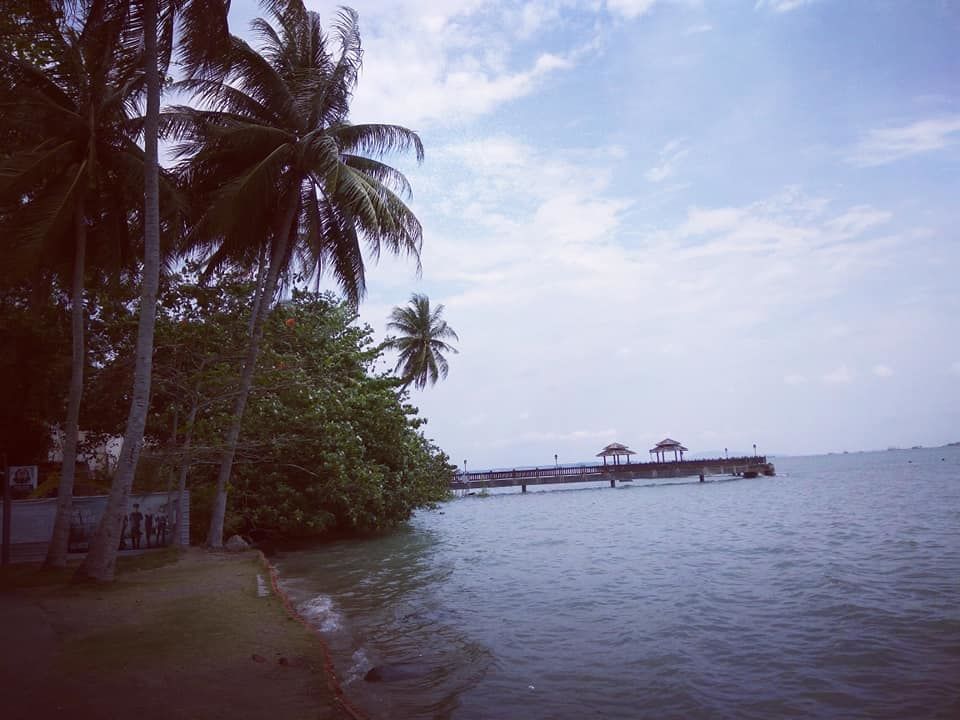 Gardens by the bay:
Gardens by the bay is vast, glittering and fantastic park in the bay area of the Lion city. For 'Gardens by the bay' entry is FREE. In the outdoor garden, you can see glittering flowers, super trees grooves, Sun pavilion, Heritage gardens, Dragonfly and Kingfisher lakes etc (FREE). I chose free entry, I spend couple of hours at Gardens by the bay. Everything was looking so magical and fantastic with lots of dazzling light on flowers, trees, bridges and the music in the garden was fabulous too. You will find so many awesome spot to take wonderful photos.
For cooled conservatories, you will have to pay 28 SGD per person and for OSBC skyway 5 SGD more.