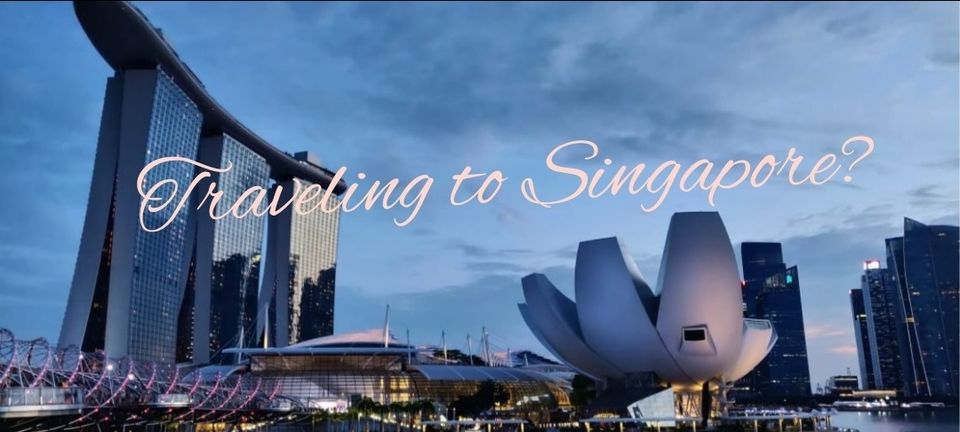 Have 3 days in Singapore and wondering how to spend it? Well,....a melting pot of cultures in a picture-perfect setting, Singapore has it all.
With exciting attractions, some of best food in the world and a one-of-a-kind culture, Singapore is an Asian destination that you just can't miss. Most travelers choose to spend a few days exploring the city during a stopover, since the Changi Airport is a big hub for destinations throughout Asia.
To save you time, money, and effort, I've compiled a 3 day itinerary to help kick start your Singaporean adventure. 
I am sure this will help you hit all the top things to do.
                         Getting Around Singapore
Singapore is a small island nation in Southeast Asia, with one of the most cost-effective public transport networks in the world.
1. Using MRT is the best way to get around in Singapore.
MRT fares: Range from SGD 0.78 ($0.58) to SGD $2.03 ($1.51) if payment is made via EZ-Link card
2. Another efficient way is public transport.Singapore public bus service has a vast and efficient network, covering almost every place in Singapore.
Bus fares: Range from SGD 0.79 ($0.58) to SGD 2.07 (1.51) via EZ-Link card; SGD 1.40 ($1.02) to SGD 2.50 ($1.82) with cash
Tip : Before you go, be sure to download the Grab app! Uber is disappearing here, and taxis can get pricey — especially at night. The Grab app works just like Uber and is an excellent alternative to the MRT.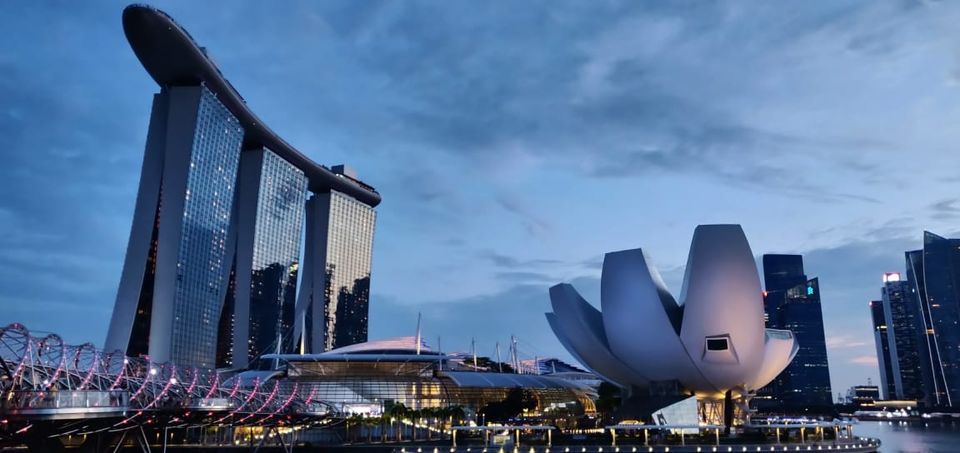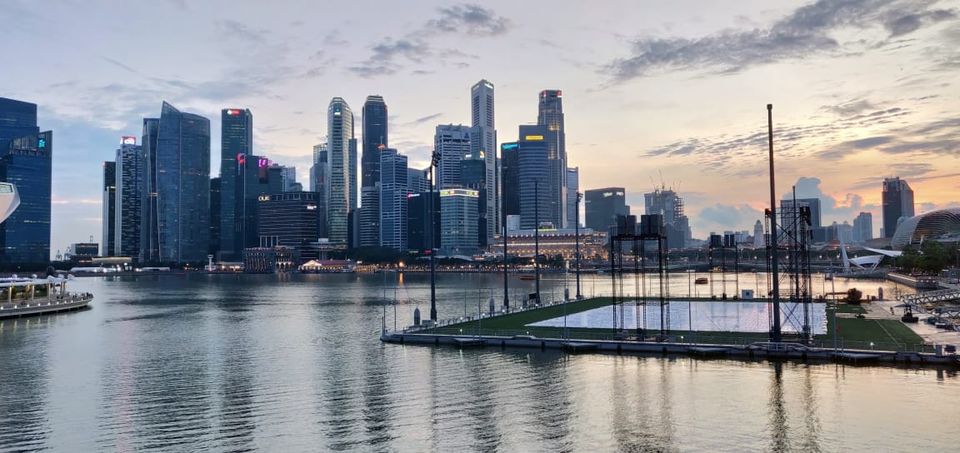 Start at the Marina Bay Area 
 
Start your day at the Gardens By The Bay! You will want to get there right at 9 a.m. to get ahead of the crowds. I was absolutely mesmerized by the Supertree Grove, Flower Dome and Cloud Forest. I'd recommend giving yourself at least two hours to take it all in
I opted to a spend a night at Marina bay Sands, but you don't have to have a room at the hotel to take in the view from this iconic spot. Head over to Marina Bay Sands and get a ticket for the Skypark Observation Deck . The panoramic views of the cityscape from the 57th floor here are unreal.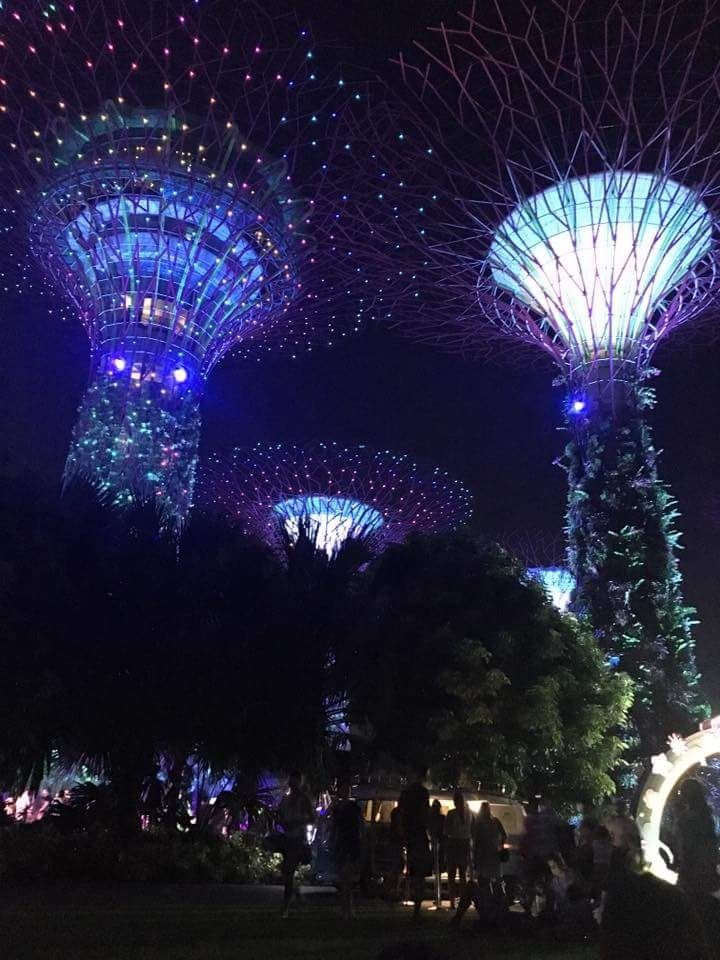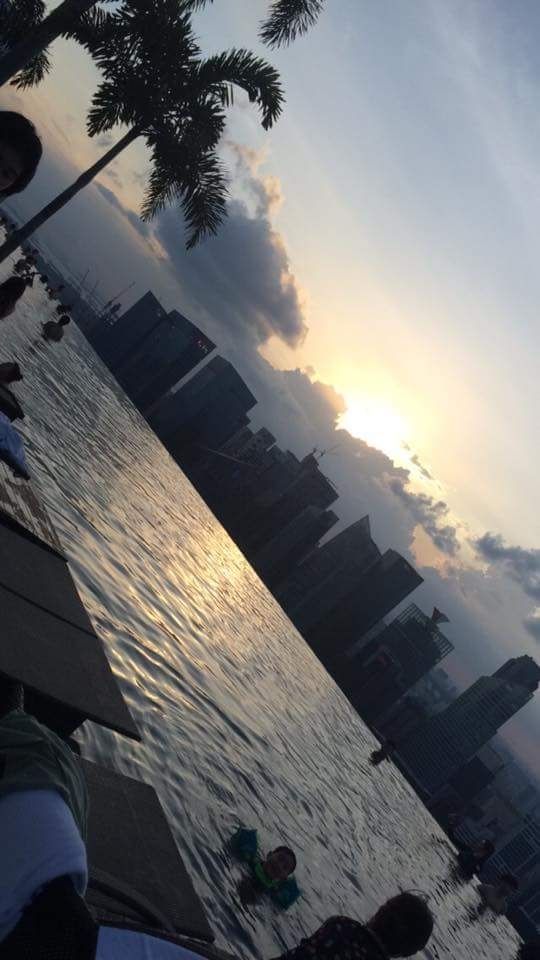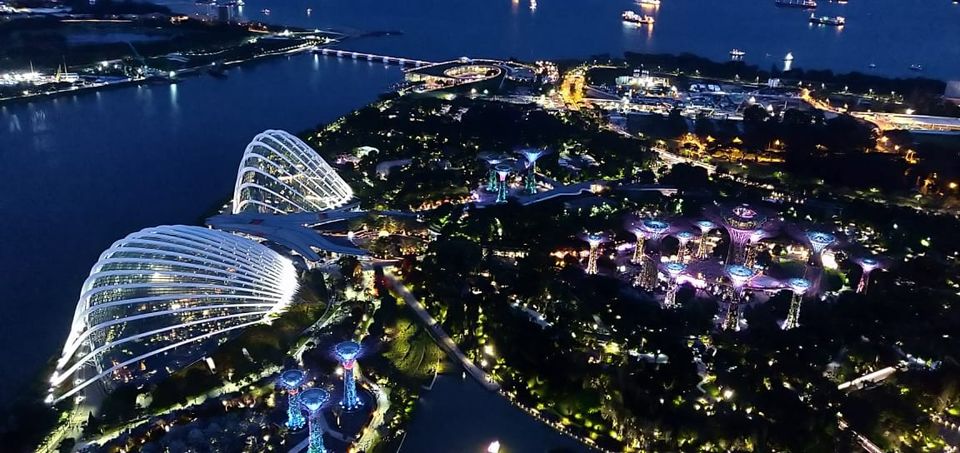 Merlion Park
You can't visit Singapore without taking a few token selfies with the Merlion. A mythical creature with a lion's head and a fish's body, it's recognized as the national symbol of Singapore.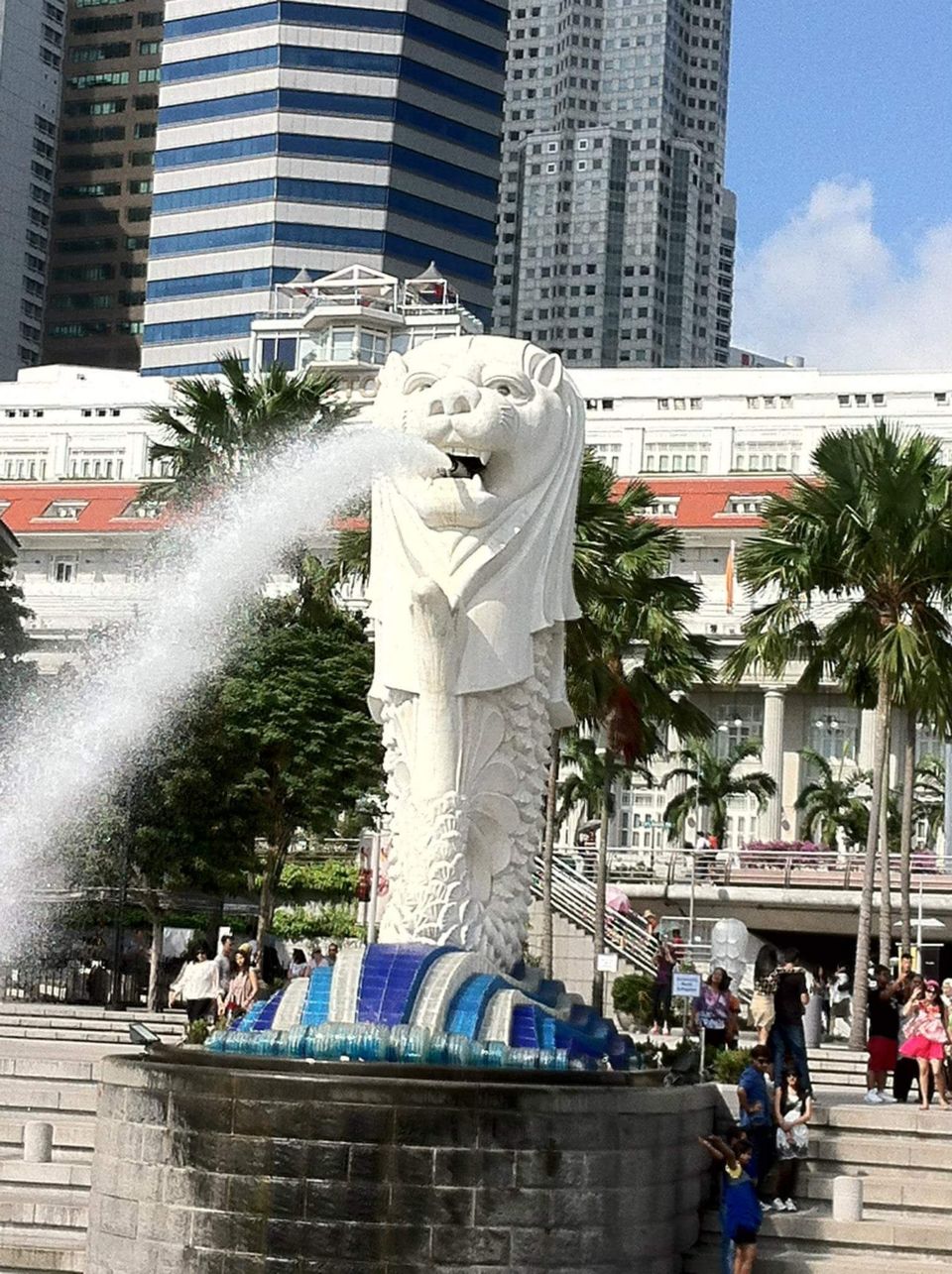 .         Hop on Singapore Flyer 
Another local icon, you have to get on the Singapore Flyer for your first sunset in the city. While it is undoubtedly touristy, it is worth it to take a thirty-minute ride one of the world's most enormous Giant Observation Wheels.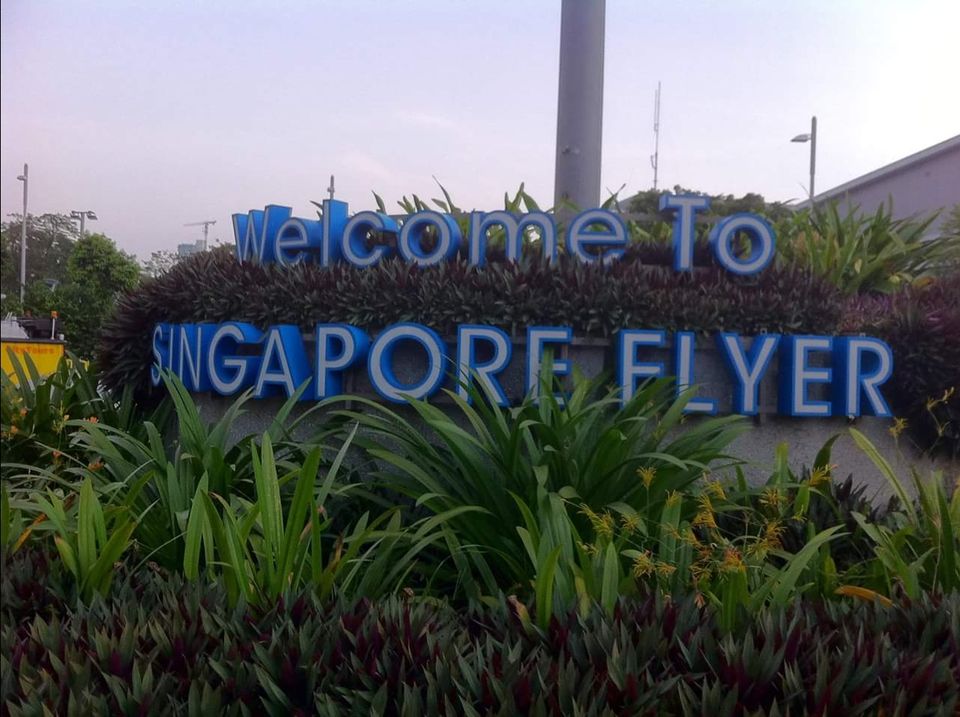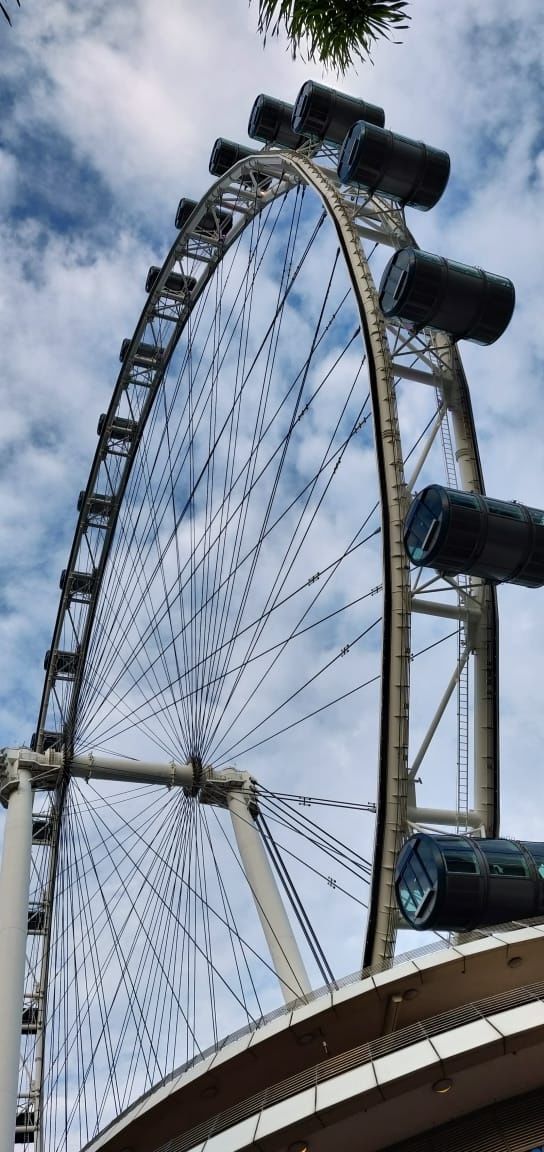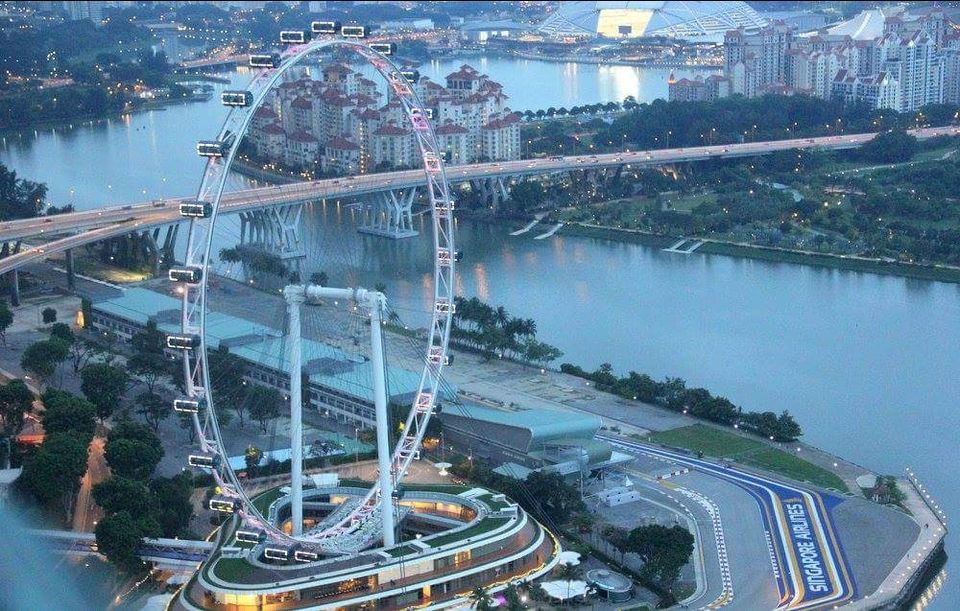 At Night Out in Clarke Quay 
This buzzing neighborhood along the river is where Singaporeans and travelers in the know go when the sun sets. Come here for dinner then stick around to explore the countless bars and clubs.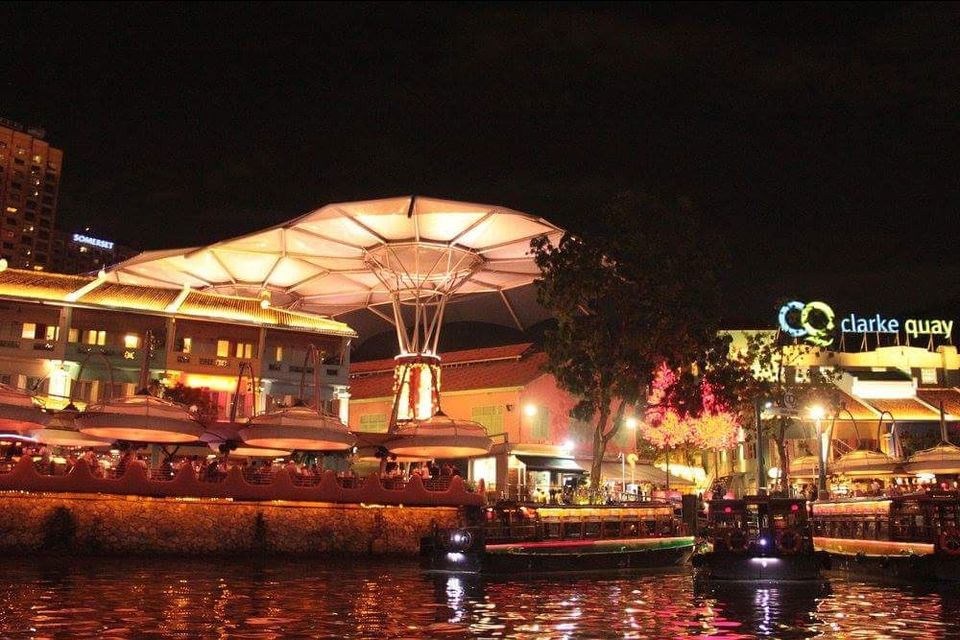 Take a Trip to Sentosa Island
Sentosa Island is where Singaporeans and people from around the world head to have a frolick in the sun and sand. This island resort has beautiful beaches, spas, outdoor activities ,theme parks like Universal Studios.VivoCity is the largest mall in Singapore, right infront of the Sentosa.
Tip :Spent a day atleast enjoying the attractions @Universal Studios.
Trying these activities at Universal Studios,will make you feel la la, wonder la!
1. SEA aquarium
2. Siloso Beach sunset view
3. Wings of time show
Universal Studios Entry Fee: SGD 76 (adults), SGD 56 (kids)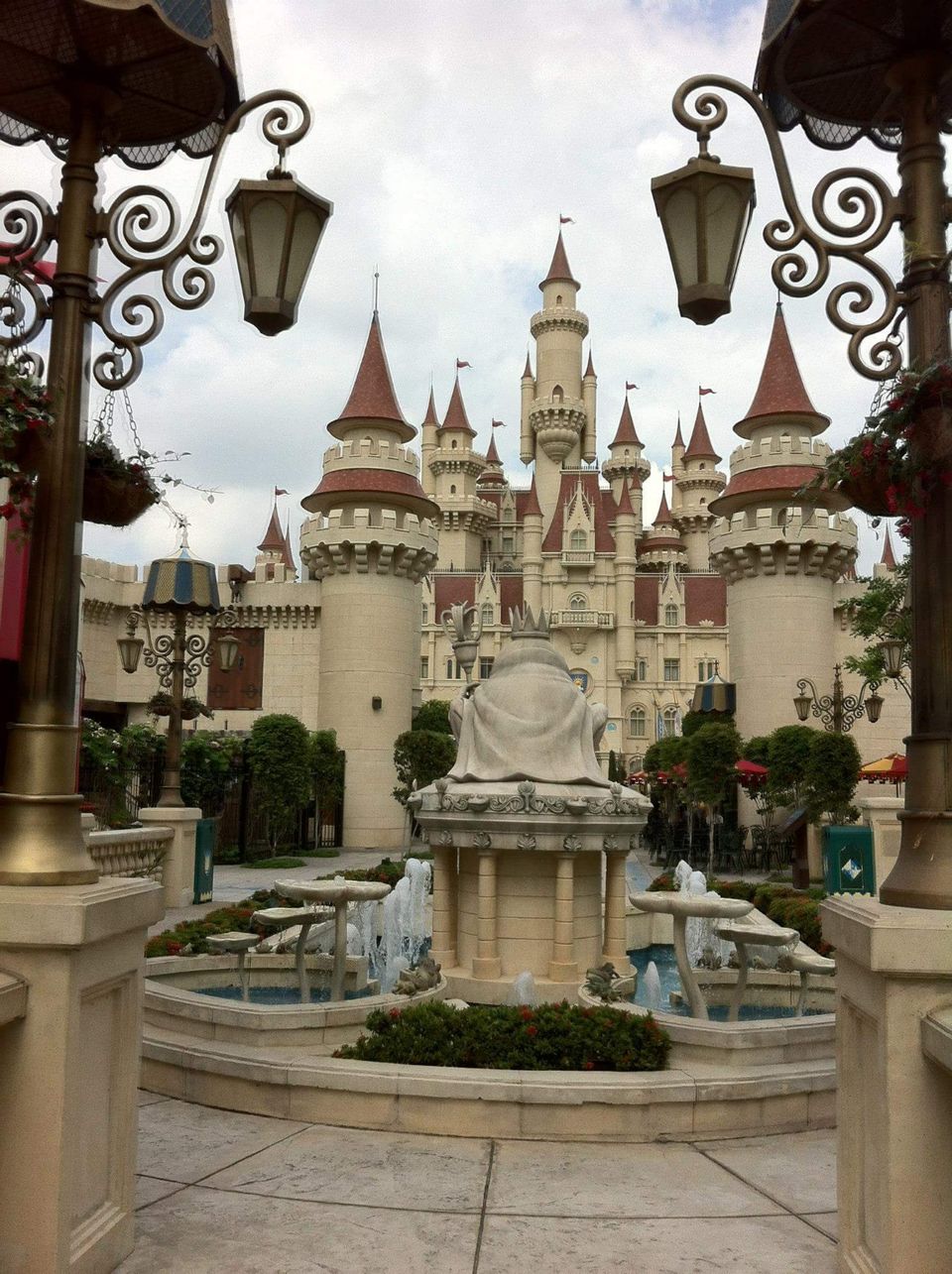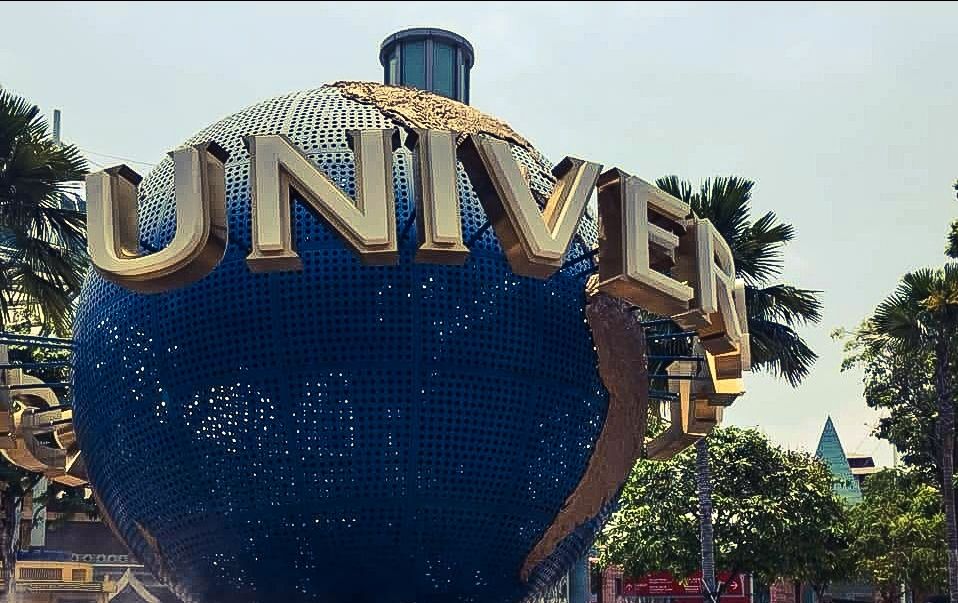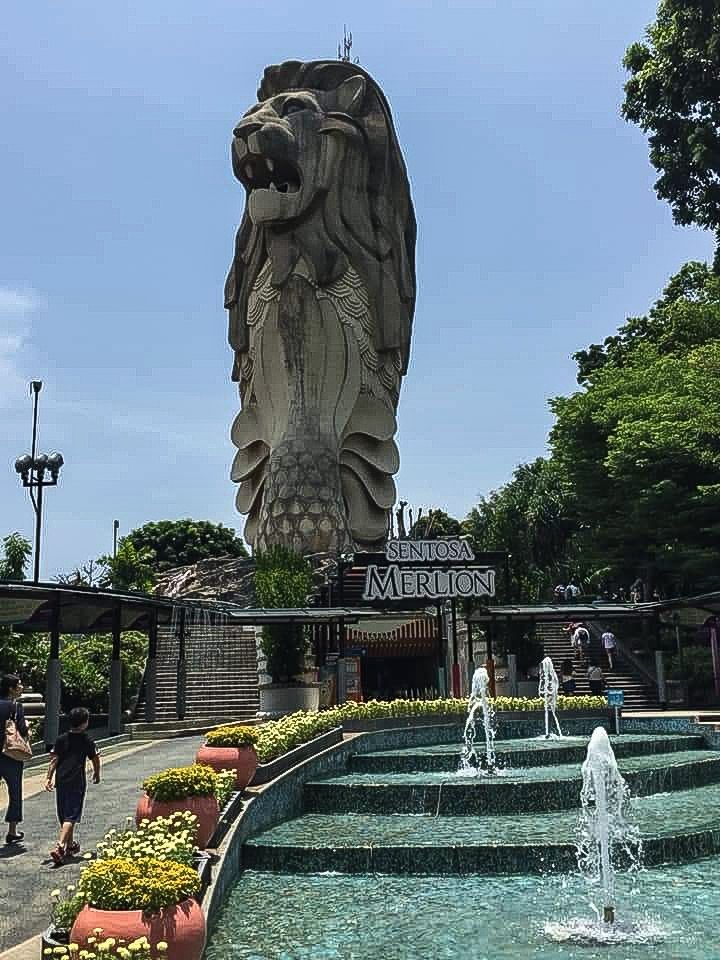 Orchard Road
Where Singapore goes to shop. A prime stretch of real estate, I like to think of it as as the Rodeo Drive of Singapore. You'll find plenty of high-end malls, boutiques, cafes, and restaurants here.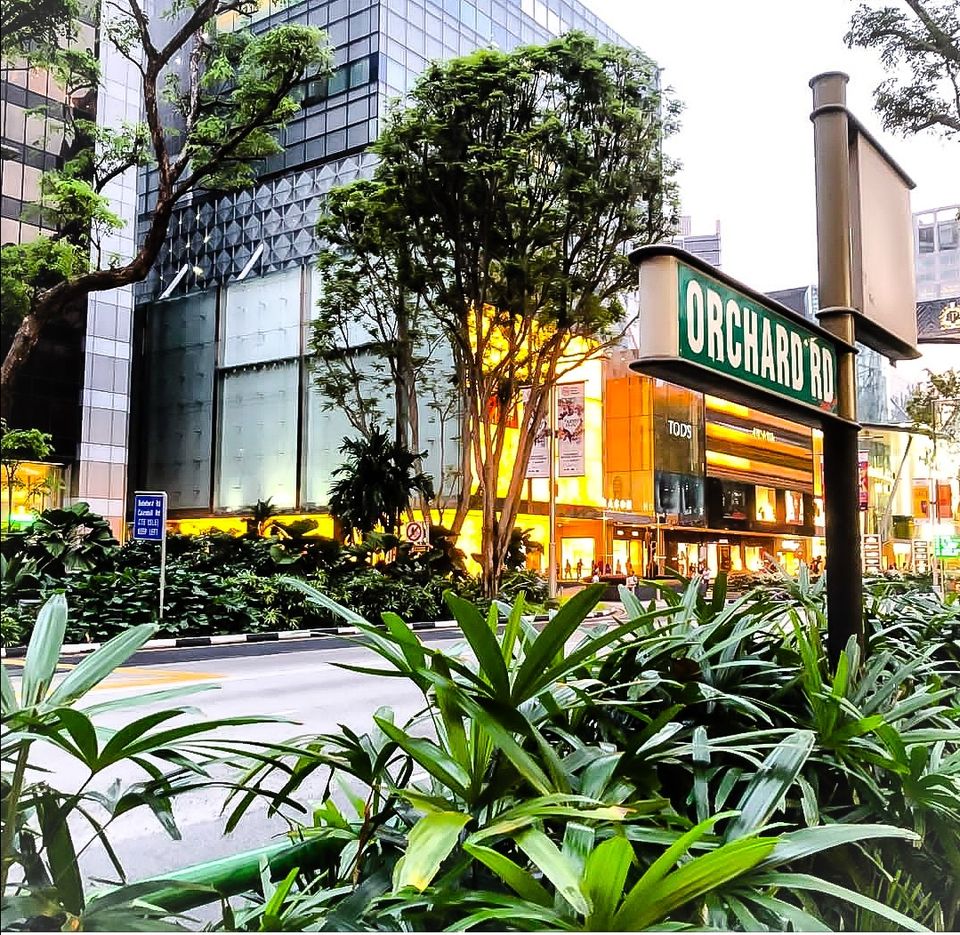 Walk Bugies Street Market
Okay, not a mall person? Then you must try the bugies street market.This is largest shopping district in Singapore having over 800 stores and transforms into a bustling night market as the sun goes down.If you're on the hunt for souvenirs or just love wandering foreign markets, this is a must.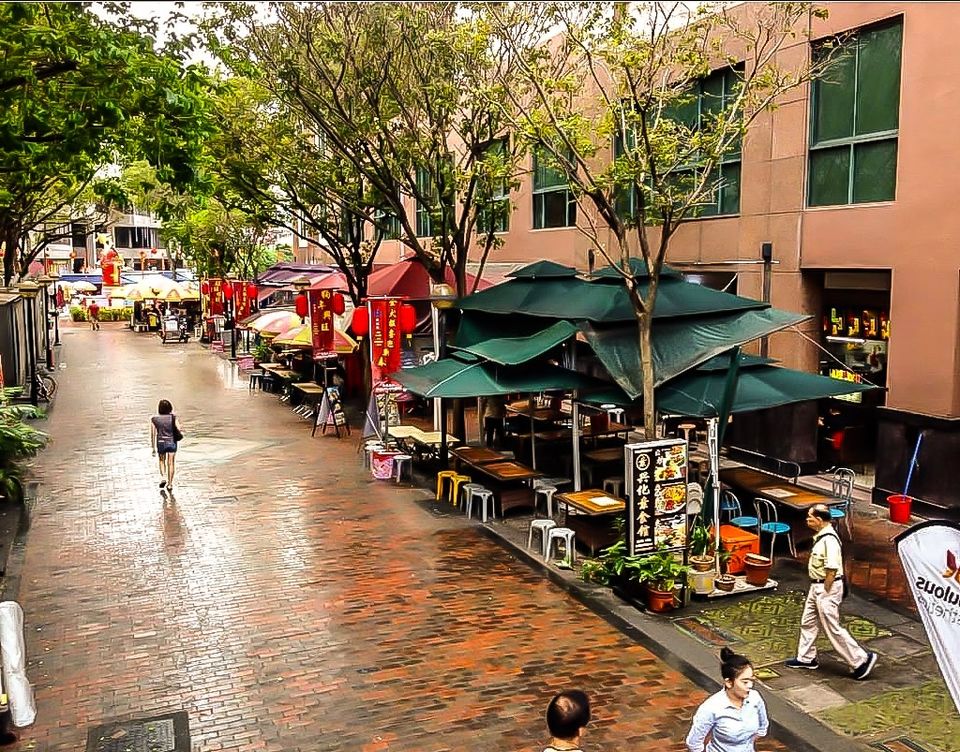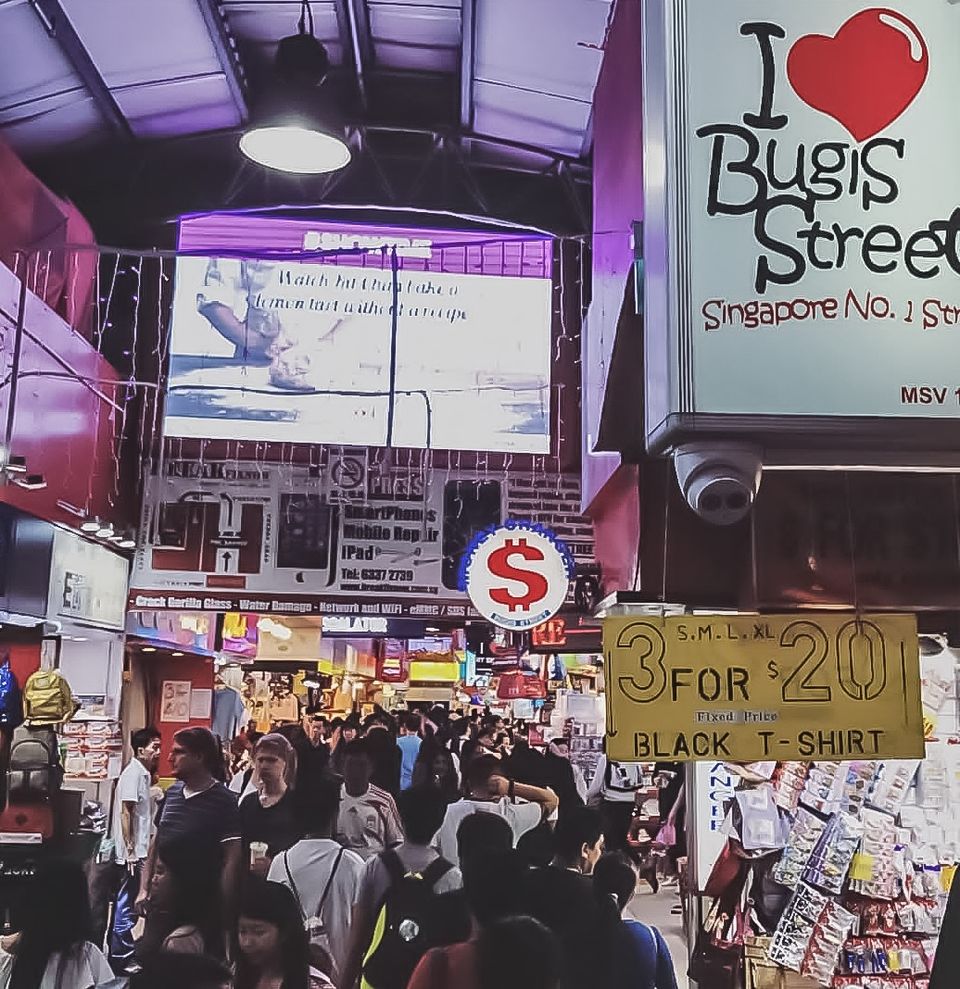 Check Out The Botanical Gardens
This 158-year-old property is the only tropical garden to be honored as a UNESCO World Heritage Site. Be sure to check out the orchid gardens!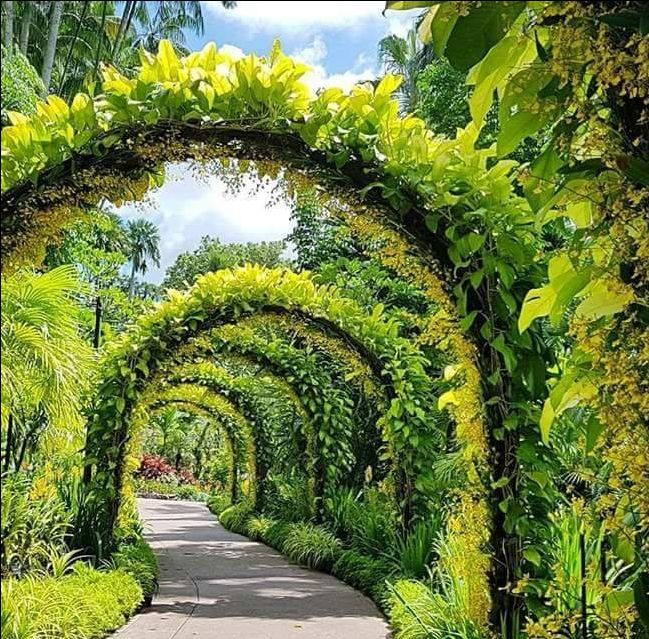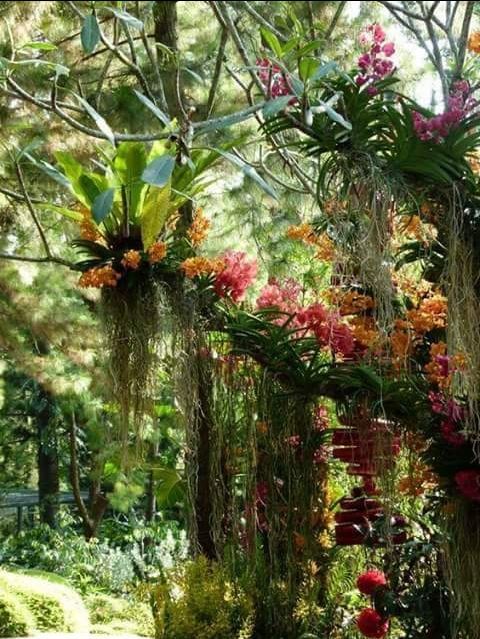 Hawkers Centre
You are in Singapore and just want to grab something inexpensive & delicious to eat? Go to one of the hawkers centre that are spread all over town. Just tuck into noodles, satay & other Singaporean cuisine at this local hawker centre.
Cost per meal: SGD 2 to SGD 5
More Recommendations For Singapore 
~ Back along the river, Boat Quay and Roberstons Quay are top hangouts. You can spend hours exploring the area, which boasts an eclectic mix of alfresco dining, art houses, bazaar shopping and much more.
~If you get hungry in the middle of the night, craving for some delicious seafood,go to Ting Heng Seafood,in Tiong This old eatery infront of the Qi Tian Hong temple is open every day until 4am.
~ I also had an amazing dinner at Po Restaurant at The Warehouse Hotel, that I'd recommend — they have a great lineup of craft cocktails too!
~Last but not the least, do try hanging out @China Town,Night safari, Singapore National Museum.