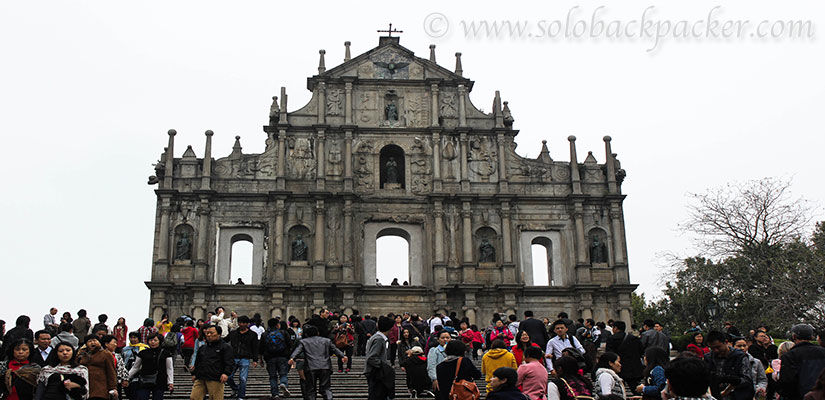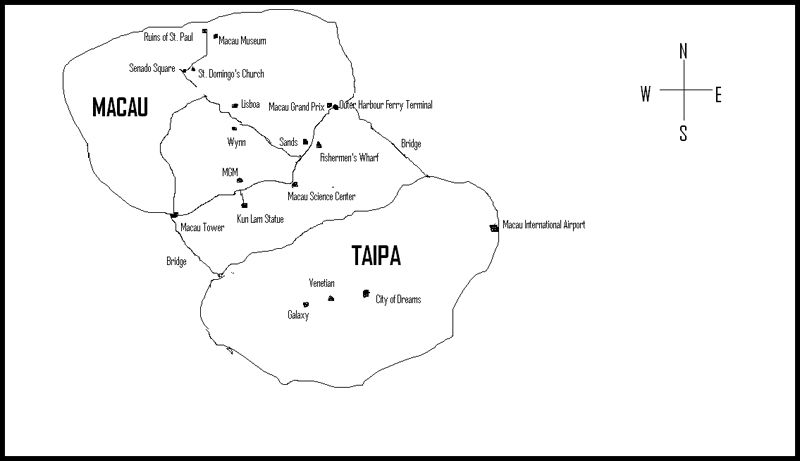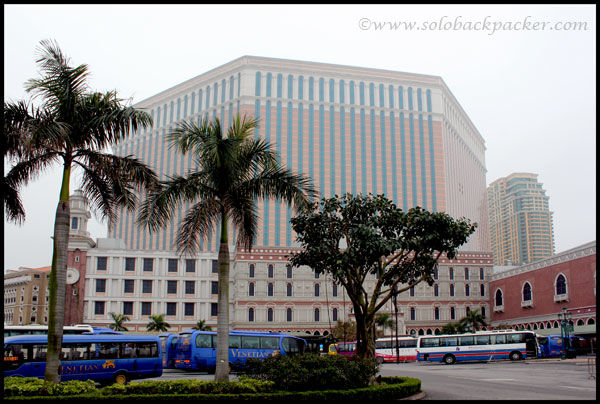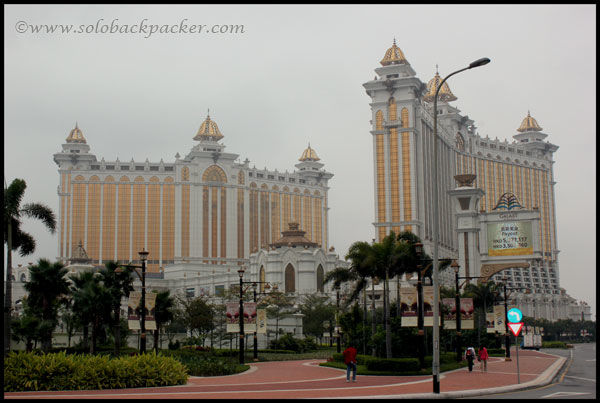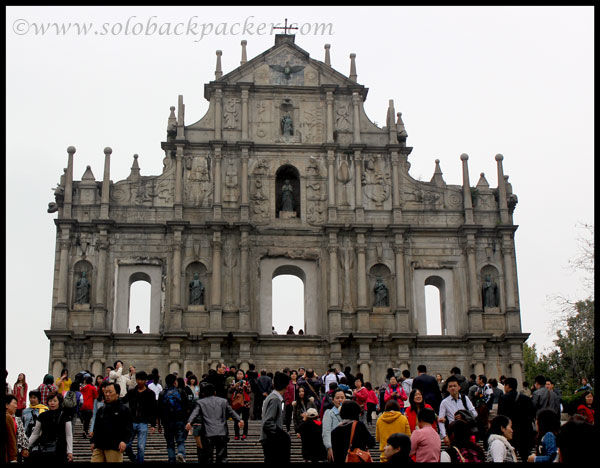 Macau is a Special Administrative Region of China and allows visa-free entry to the citizens of most countries. Once a Portuguese Colony, it has a lot of colonial attractions to visit apart from its famous casinos. But from a backpacker's perspective, only problem is the highly expensive hotels of Macau.
Hong Kong is also expensive, but you have the options of many hostels and budget hotels. You are not so lucky in the case of Macau. This is the main reason why mostly budget travelers prefer to stay in Hong Kong and travel to Macau on a single day tour. Many travel companies offer a single day package to Macau from Hong Kong. Macau is not so small also, that we can discover it in a single day, but if you plan our trip wisely, you can enjoy many attractions of Macau in a single day.
How to Start? First and most important factor to visit Macau in a single day is early arrival to Macau from Hong Kong. Catch a ferry from Hong Kong to Macau as early as possible in the morning. These ferries drop you to the Outer Harbour Ferry Terminal of Macau. To know more about the ferries between Hong Kong and Macau, I advise you to go through this post: Ferries Between Macau and Hong Kong
Transportation Cost in Macau? Best way roam around Macau is to walk. Macau is a small territory and it can be visit by a simple walk. However, it is not possible to visit everything in a day by this method. Another option is to hire a cab, but important sites in Macau are located so closely, that most of the time of your visit, your driver will wait simply outside, while you roam from one site to another. So, it is a wastage of money. Public buses also do not seem a good alternative. Another interesting option is to wisely use the casino buses, that runs throughout Macau. These buses are comfortable, free of cost and frequent in service. By using these buses you can visit Macau without any transportation cost. But, how to use these buses? Wait for my next post, that will give you a good idea to use these buses in Macau. In this post, I will only explain about the important places of Macau. This will help me to keep this post simple and smaller. So, here is the list of some important places to visit in Macau:
Casino trails of Macau: Macau is basically famous for its gambling industry and has 33 casinos on its two islands. 23 casinos are located on the Macau Peninsula and 10 casinos on Taipa Island. Gambling is its biggest source of revenue. It is considered as the Los Vegas of the east and even its casinos are generating revenue more than Los Vegas. Venetian is the biggest casino, with other famous names include Galaxy, Sands, MGM, Lisboa, City of Dreams, Wynn etc. They all operate under a government franchise and under a common set of rules. These casinos are the amazing places to experience the nightlife of Macau. You can visit them without any restriction, even if you are not interested in gambling. But don't try to cover all the casinos in a single day. You can't do that. Decide your favorite casinos, maximum three to visit in a day. My choices are Venetian, Galaxy and Lisboa.
Opening Hours: Every casino run 24×7, throughout the year. Entrance is Free. Various sections of a casino may have different opening and closing hours.
Ruins of St. Paul: Listed in UNESCO World Heritage Site List as Historic Center of Macau, this is one of the most famous attractions of Macau. This church was first constructed in 1580, caught fire several times, reconstructed again and again damaged in a typhoon. Today, the front facade and grand stairs are the only remains of its glorious past. The facade depicts various scenes of Christianity on its outer wall. There is a small museum behind the facade, sometimes referred as St. Paul's Museum.
Opening Hours:Ruins of St.Paul: Whole day, throughout the year. Entrance is Free. Museum: Daily 9am to 6pm (except Tuesday). Entrance is free
Senado Square: (Open Area, Entrance is free, access is 24×7 throughout the year). This is also a part of Historic Center of Macau listed in UNESCO World Heritage Site List. Senado Square has been Macao's urban center for centuries, and is still the most popular venue for public events and celebrations today. This place is full of historical colonial buildings with Portuguese influences. This is the best place to buy the famous egg tart, drinks, restaurants, fashion clothes and souvenirs.
St. Domingo's Church or St. Dominic's Church: This catholic church in heart of Senado Sqaure is also a part of Historic Center of Macau. Built in 1587 by three Spanish Dominican priests, this Catholic church was the venue for the very first Portuguese newspaper ever published on Chinese soil. St. Domingo's Church was refurbished in 1828 and expanded to the large scale that it represents today.
Opening Hours: 10.00 AM-18.00 PM. Entrance is free
Macau Tower: Inaugurated in Dec. 2001, Macau Tower is an important landmark of Macau with an impressive height of 338 meters. It is approx. 4 kms from the Outer Harbour Ferry Terminal and about 3 kms from the Fisherman's Wharf. Also known as Macau Tower Convention and Entertainment Center, it has an observation deck for panoramic views, theaters, shopping malls, restaurants and also famous for bungee jumping from the top. It is also used for communications and broadcasting. Charges are variable depending on the activities. If possible, try its observation desk for an impressive night view of Macau.
Opening Hours: 10.00 AM to 21.00 PM (Monday to Friday) and 09.00 AM to 21.00 PM (on weekends and public holidays).
Fisherman's Wharf: (Opens 24 hours throughout the year, with no admission fee, however at stores,restaurants and particular attractions, you have to pay the charges) Officially opened in 2006, Fisherman's Wharf is the first theme park complex in Macau. Located within 1 km from the Outer Harbour Ferry Terminal, this park contains over 150 stores and restaurants, a man-made volcano, which exterior was built on the style of Potala Palace in Lhasa(Tibet), a fort known as Aladin's Fort, a roman amphitheater built on the style of Colosseum and a casino. In fact, this park has many buildings in the style of different world seaports such as Miami, Venice, Rome, Cape Town, Amsterdam etc.
Kun Lam Statue: This 32 meter tall bronze statue is just ahead of science center and dedicated to the goddess of mercy in Chinese Buddhism. It is located on a man-made island off the Macau peninsula, and linked to it by a 60-metre causeway.
Opening Hours: 10.00 AM to 18.00 PM (except Friday). Entrance is free.
Macau Science Center: Opened in 2009, this center is built on a reclaimed land along the waterfront of Macau. Looks impressive with its distinctive, asymmetrical, conical shape and a spiral walkway, it mainly consists of interactive exhibits aimed at science education. There is also a planetarium with 3D projection facilities and Omnimax films.
Opening Hours: Monday to Sunday, 10.00 AM to 18:00 PM. Closed on Thursdays and Lunar New Year's Eve.
Entrance Charges: 25 MOP for adults, 15 MOP for children under 11 years. Planetarium show tickets are 35 MOP, 45 MOP for the 3D shows
Macau Grand Prix Circuit: (Opens 24 hours throughout the year, with no entrance fee) The Macau Grand Prix is a motor-racing event held annually in Macau. It is known for being the only street circuit racing event in which both car and motorcycle races are held. Every year in November hundreds of racing drivers and riders compete in different categories of motor-racing, including single-seaters, touring cars and motorbikes. The circuit passes through the Outer Harbour ferry terminal, Fisherman's wharf, Casino Lisboa etc.
Beautiful Bridges of Macau: (Opens 24 hours throughout the year, with no entrance fee) There are three bridges in Macau that connects Taipa island to Macau Peninsula. These bridges over Pearl river delta are also the impressive structures in Macau.
Macau Museum: It is the biggest museum of Macau, just adjacent to the Ruins of St. Paul. It is located in the famous Monte Fortress, in the heart of the city and where the Portuguese first set foot. Different permanent exhibitions are on display inside this three-level Museum.
Opening Hours: 10.00 AM to 18.00 PM (Ticket booth closes 17.30 PM) Closed on Mondays, Free for public on the 15th of every month, Open on public holidays.
Admission Charges: MOP 15 for adults, MOP 8 for children between 5-10 years and senior citizens, Free for children below 5 years. Free for all visitors on the 15th of every month.
Apart from this list, there are other places also that I did not visit due to the time constraints. Other important places to visit in Macau are Wine Museum, Grand Prix Museum, St. Lawrence Church, Guia Lighthouse, A-Ma Temple etc.