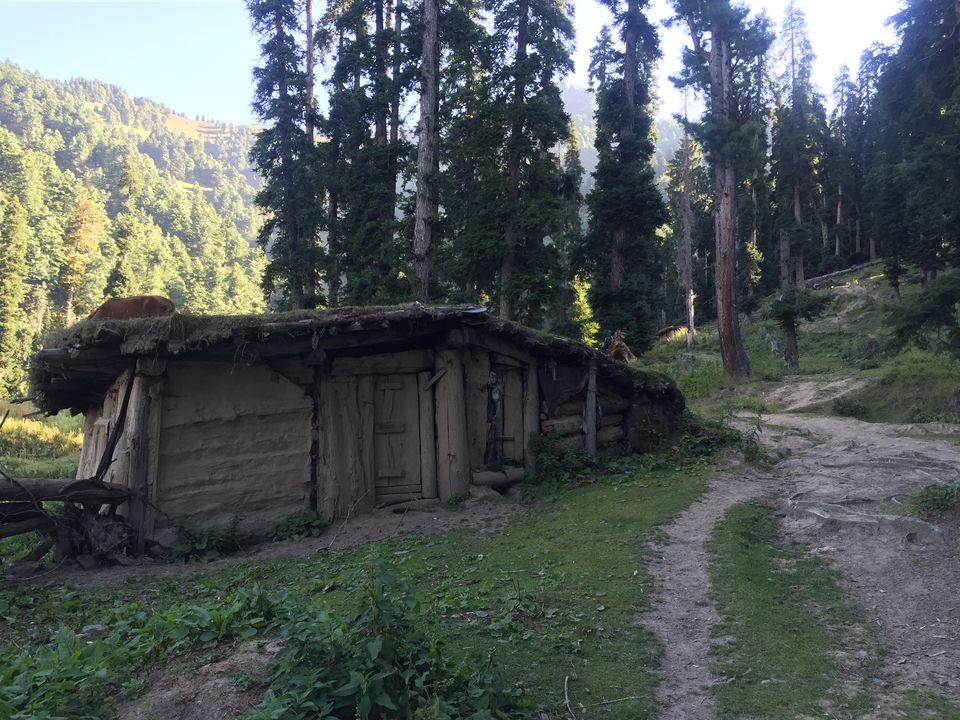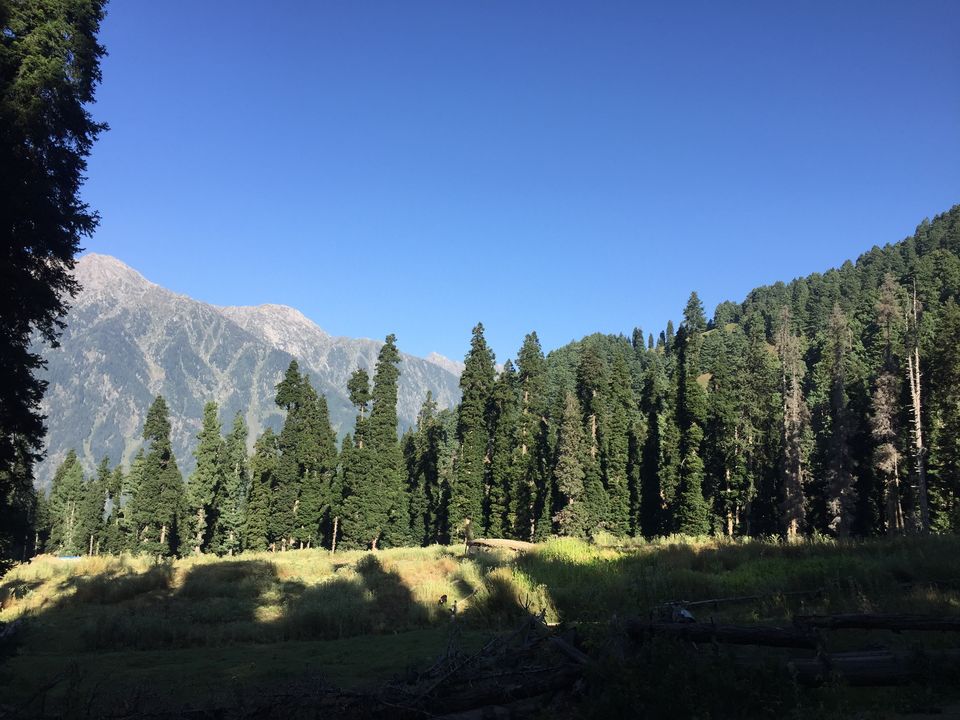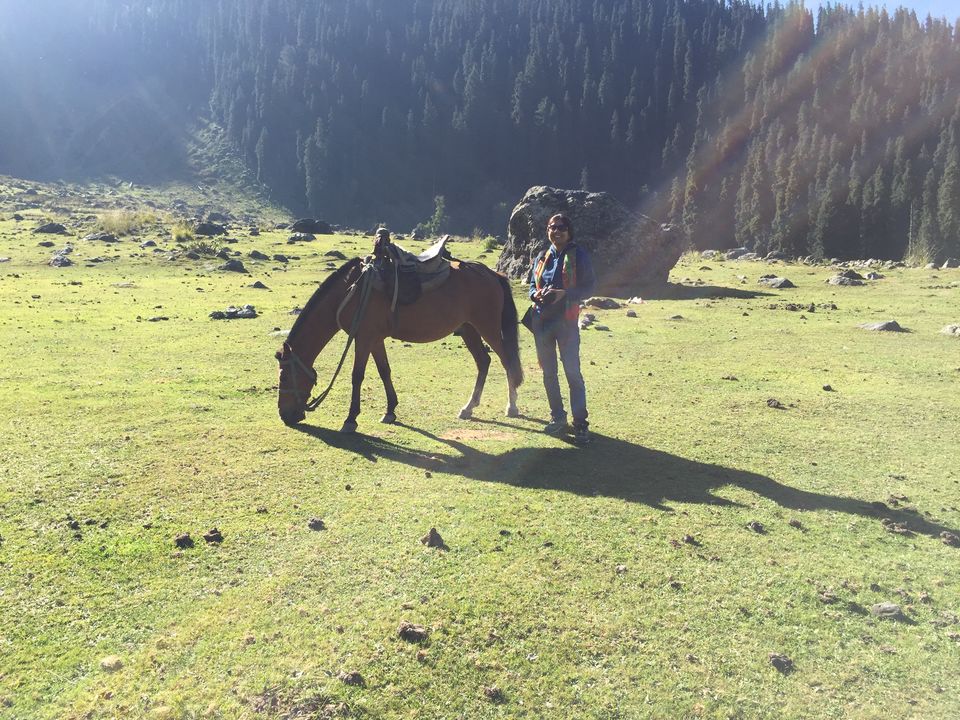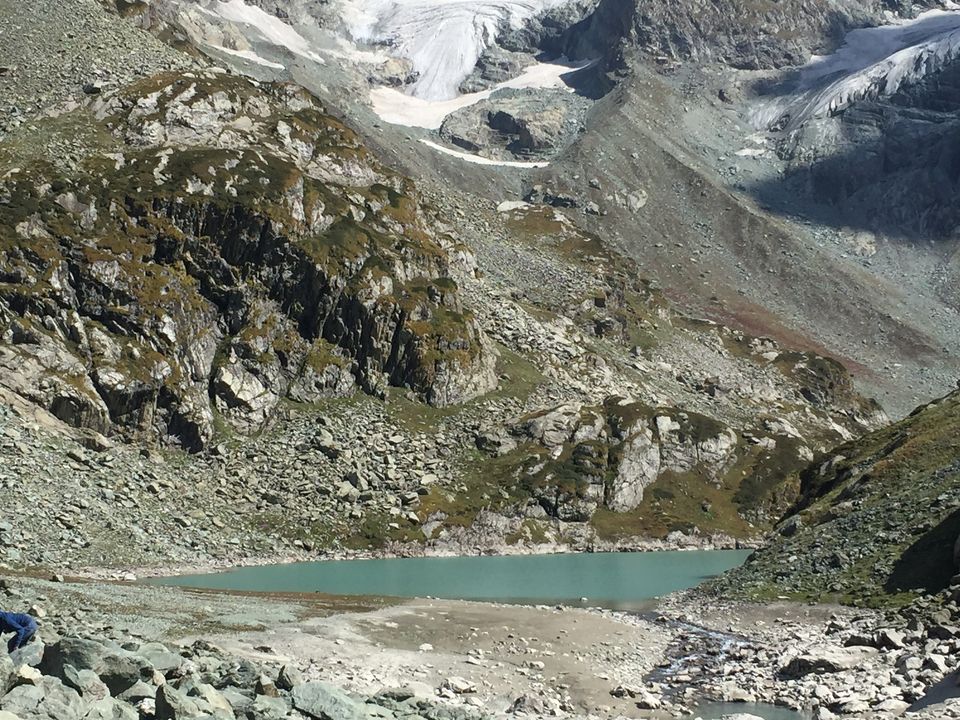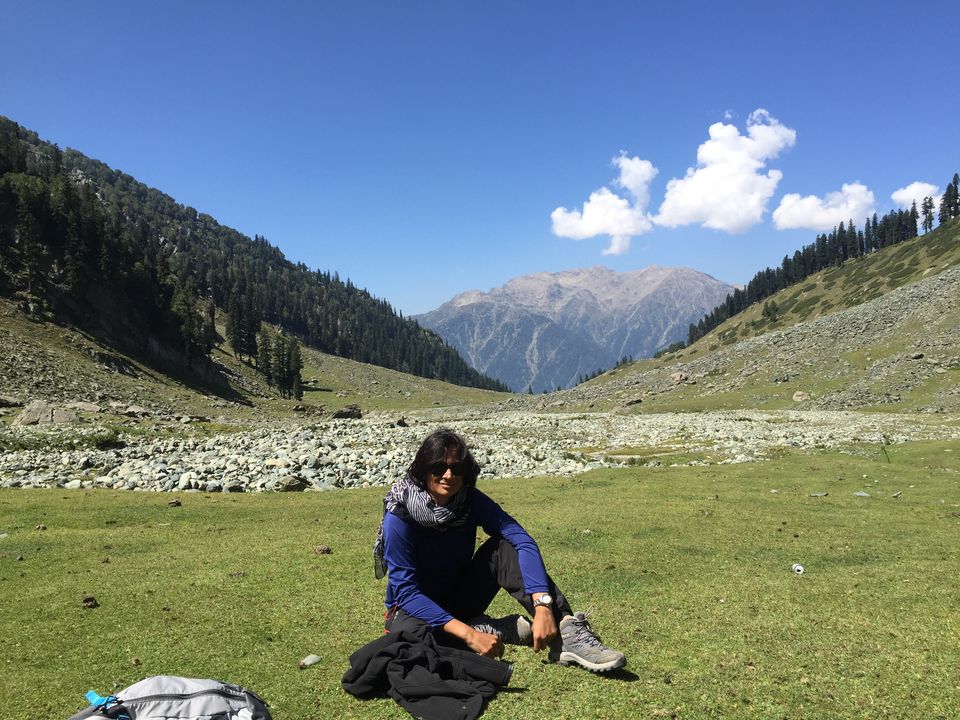 Tulian Lake is a trekker's delight at 11,001 feet in Pahalgam, J&K. It is the cleanest trek we have been to possibly because of low tourist population on this trail. It is not marked so it is preferable to hire a local guide. We trekked from Baisaran @ 11km (also possible to trek from pahalgam @ 16kms). We hired 2 horses because we were not sure if we can do it on foot in one-day. However I walked the entire trek except for 20 minutes on the way up. It took us 4.5 hours to reach and 2 hours to come back to baisaran.
It is an alluring trek with loads of nature - lush green meadows, forests of deodar touching the blue sky, water streams, amazing mountain range view throughout, and treacherous steep rocky ascent for the adventurous ones at the end. The most difficult was the last 30 -45 minutes ascent on rocky terrain. The lake can be seen from the peak of the this rocky hill. All the tiredness vanished after dipping feet and hand in the ice cold water of the lake.
The lake is surrounded by mountains from 3 sides and we could still see patches of snow. It is nature at its best without any human intervention. It was one such moment where one is deeply engrossed in the wonders of nature. No other thought, no desire, no emotion except to feel,see, smell, and hear nature. I, Me , Myself with nature.
We spent almost 2 hours at the lake with only one more couple at the location. We did not find any other tourist except for the gujjar pastoralists and their dwellings the entire way. One of the family was kind enough to serve us Local salt tea with maize but we finally settled for black tea with sugar smile emoticon. These pastoralists spend three months up the mountains and keep goat, sheep, cow, buffalo, and horses.
There are beautiful camping sites on the way which makes it a good idea to make it a 2-day trek from pahalgam without horses. Otherwise for a good trekker it is easily possible to do in one-day. Water is easily available throughout the trek but one should carry enough food and snacks for the day. For a one day trek on foot, one should start as early as possible, by 6 AM to spend more time at the lake.
Monika Agarwal, September 2015, for Himalayan Drifters