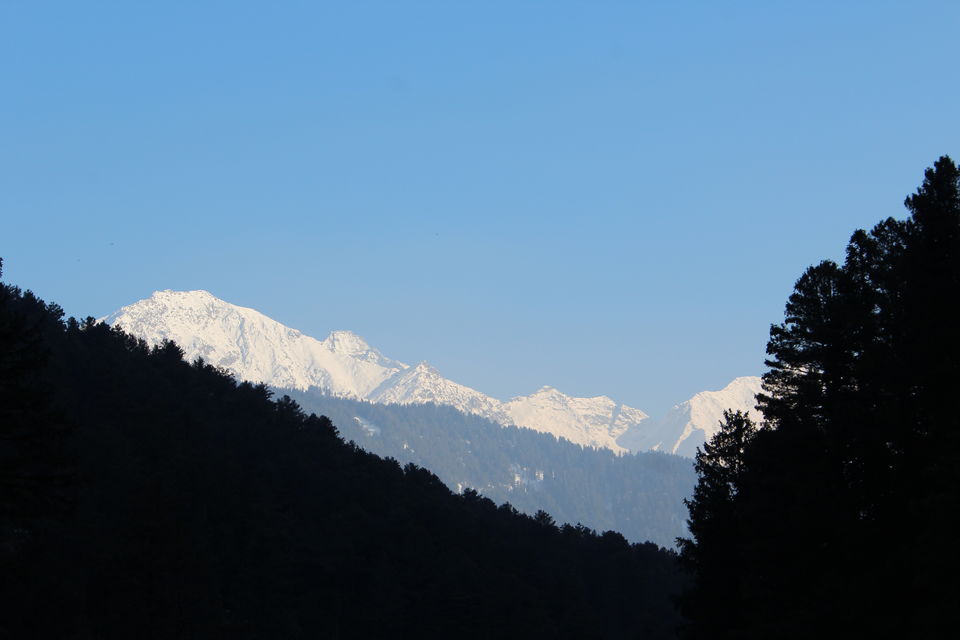 After our wandering around the streets of Kashmir with Dal Lake on one side and Zabarwan mountain ranges on the other side along with a spine chilling breeze all the day (Srinagar – The Royal Crown of India) our next day was a visit to Gulmarg and the last day in Kashmir was to Pahalgam. The entire trip in Jammu and Kashmir was altogether a fairy tale trip for us as this was the first time all 3 of us were witnessing snow for the first time in our lives.
15 Jan 2016 Gulmarg: - A snowy Wonderland
Gulmarg is situated around 50 kms from the capital city Srinagar and just redefines the meaning of heaven on Earth for me. As far as our stay in Kashmir didn't get us to play in much of snow the entire day as we could only see patches of snow all over the city which also melted later in the noon. But this day on our visit to Gulmarg was written with an all-day snow to play and also to fall in snow around. We reached a place called Magam by 11 in the morning as there was a traffic in the middle of the road due to local violence. We had our breakfast in Magam and our vehicle slowly headed towards gulmarg. The last city we came across before we started climbing the roads to gulmarg is Tangmarg where a routine checkup of tourist vehicles takes place, we were attacked by half a dozen of shop keepers who were in competition to sell boots and hand gloves to keep ourselves warm in snow. Somehow we escaped from them as we know that we could boots and gloves for rent just below the place from where Gondola starts. From there it took us another 45 minutes and 12 kms to reach the last place or Gulmarg till where vehicles could be taken and from there we were on our own to buy tickets for the Gondola.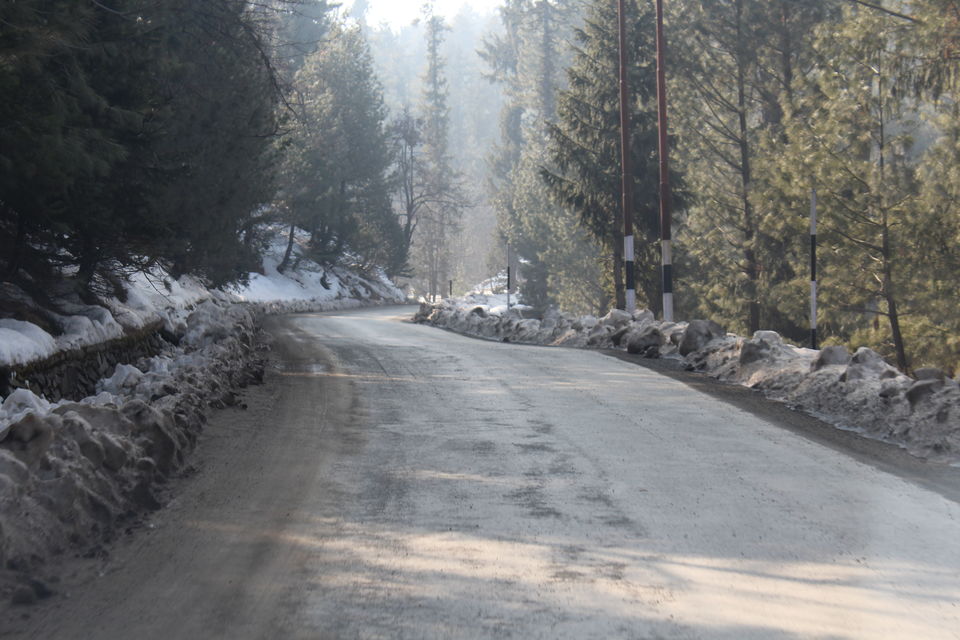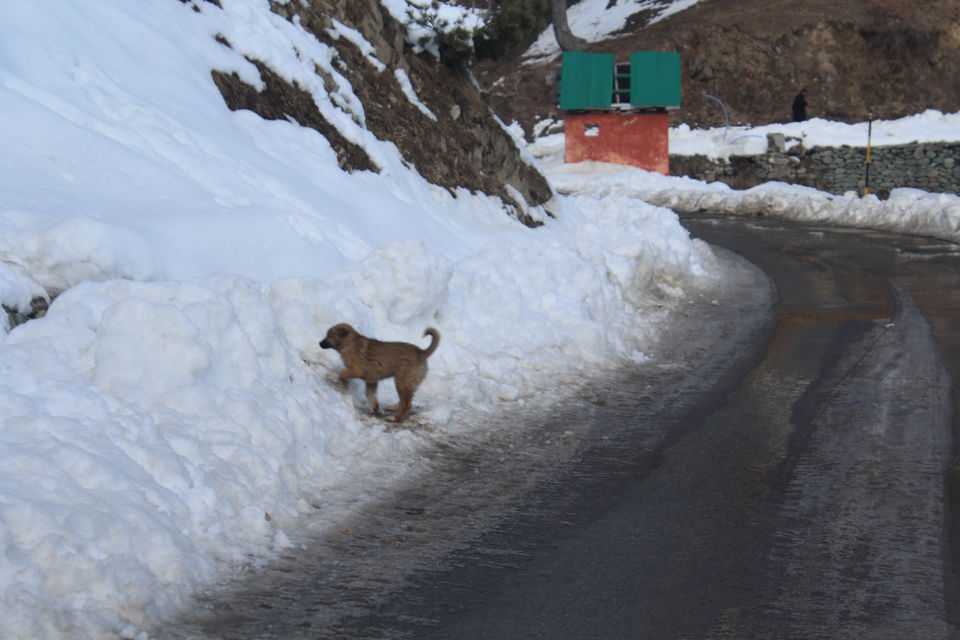 Again after a heated argument in saying NO for the cart pullers and horse owners who were behind us to snatch at least a 1000 bucks to take us from parking lot to Gondola station, we reached Gondola ticket counter by 3.00 p.m. We all had only couple of hours ore left with us to go to the top of Apharwat peak and get back to the bottom and reach the parking lot by 5.00 p.m. Once we bought the ticket for 1400 per head to the second stage or to top of the peak we were on our first journey of a lifetime on a Gondola. The mountain ranges around and in Gulmarg are Pir Panjal range of mountains and hell lot of pine and fir trees are found around the range here. Once we started crossing the first stage in Gondola we could see a lot of activities going on there including skiing, snowboarding and also people enjoying other fun activities. Once our cabin started moving past the first stage it was literally a snow heaven under us with snow clad mountains and huts completely filled with snow and pine trees with patches of snow on their branches. We could also see the old unused Gondola poles to the right of us now standing still freezing in cold. The rays of sun were glowing due to the clash with snow and it made a perfect mirror like image on both the sides till we reached the top of the peak.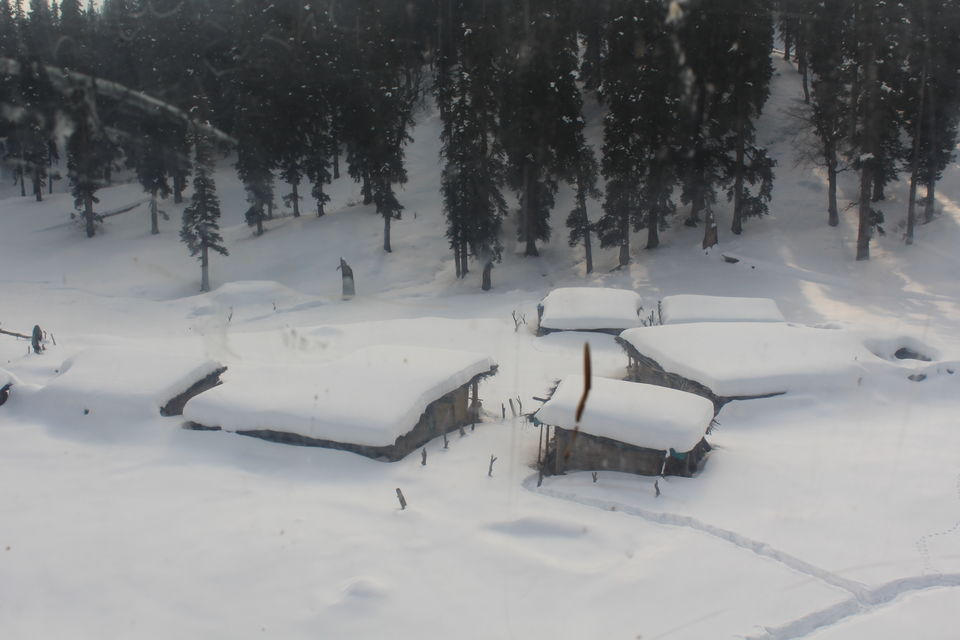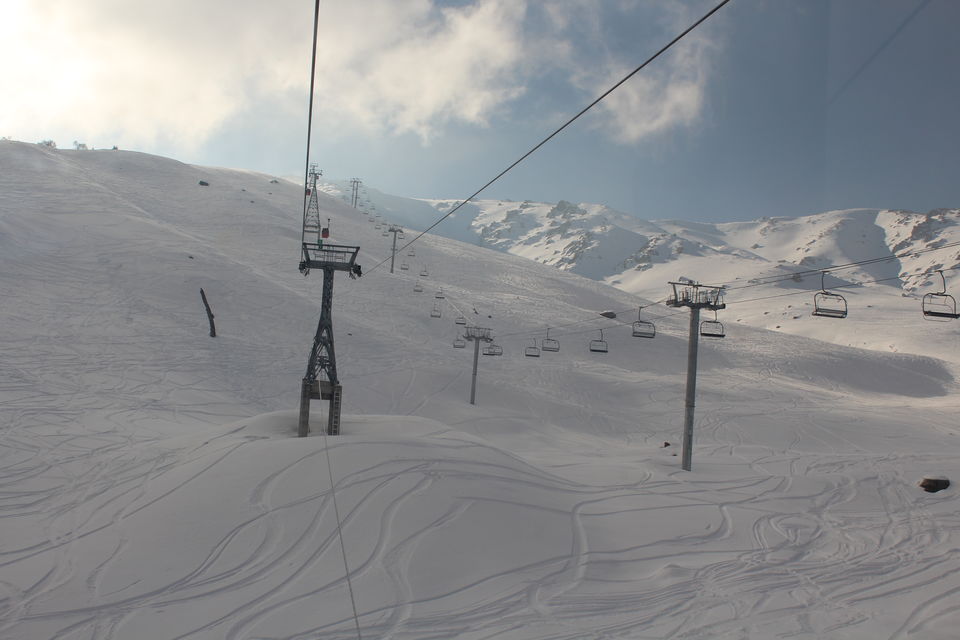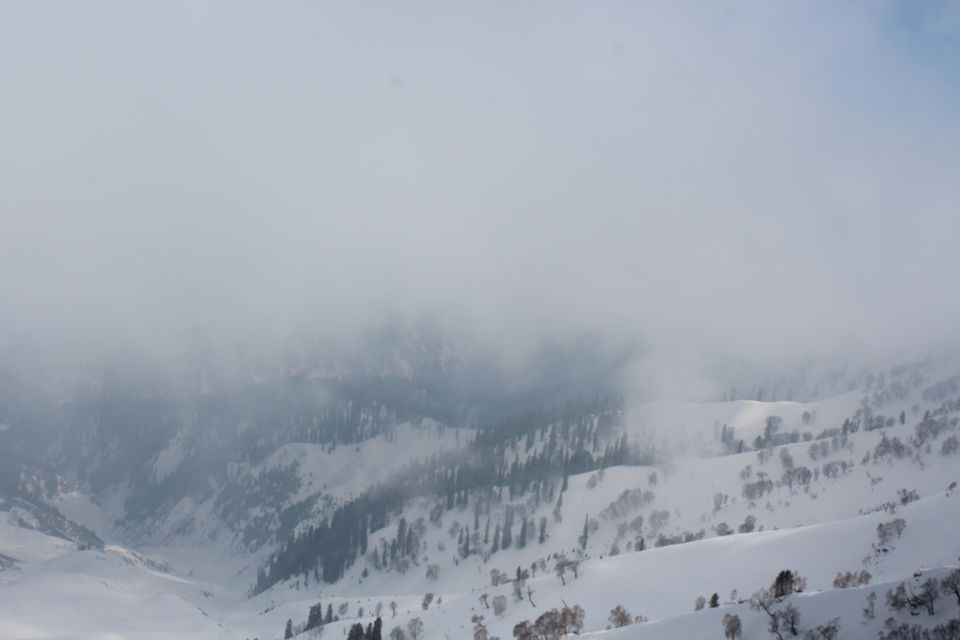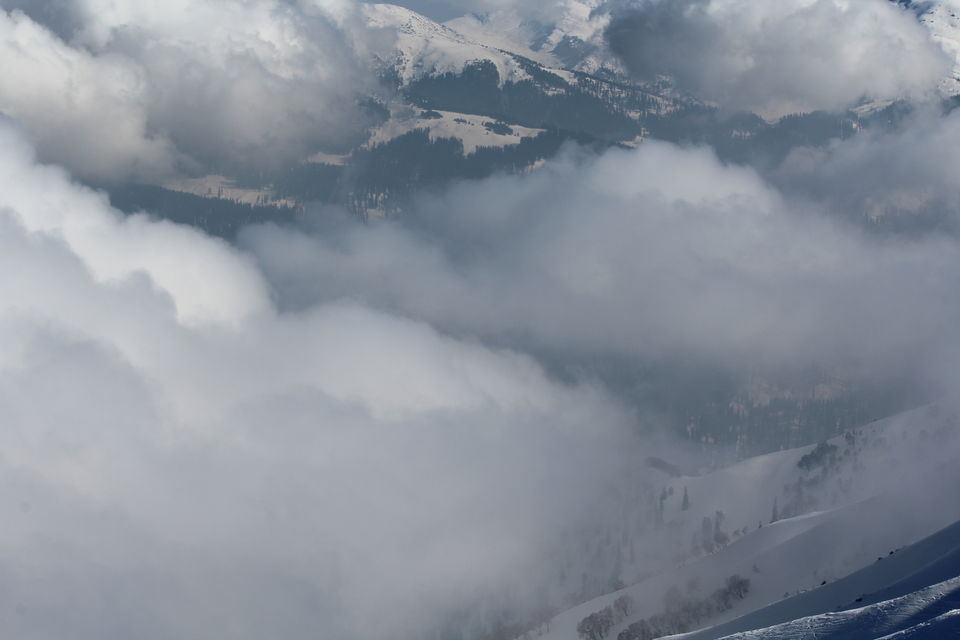 Once we were at the top it was a no man's land and you can only find mountains around us with a thick blanket of snow. The snow was around 3 to 4 feet in depth and it was our playground for next one hour. The far mountains also kept changing their colors depending on the way sun rays fell on them, from orange to pink to yellow. We gilded, slid and fell in snow throwing snow at each other making our body cooler with the touch of snow. My camera was busy all the way here trying to capture the natural beauty which can only be felt at this place of the World. We only got to know that we have to go back in Gondola to reach the parking lot when a cable car operator shouted us to return to the cable car which only operates till 5 p.m. at this point of time in the year as it might snow heavily after evenings here in Gulmarg. All in all the ride on Gondola is the most to do thing if you are in Kashmir and this heaven should never be missed in once lifetime. We took a couple of breaks for tea and snacks on our way back to Srinagar that evening.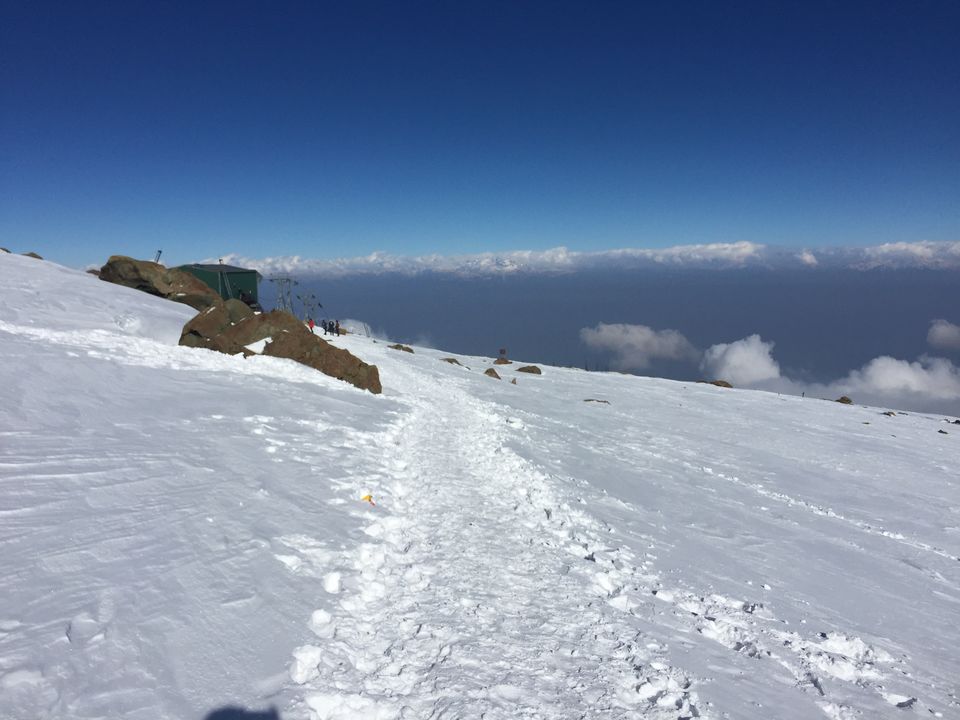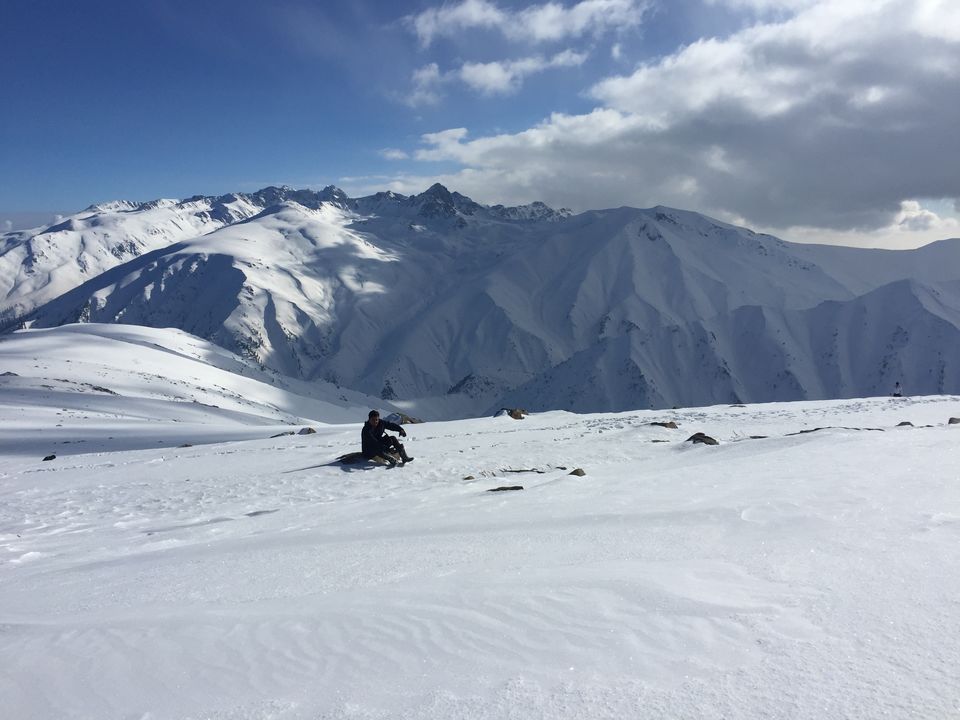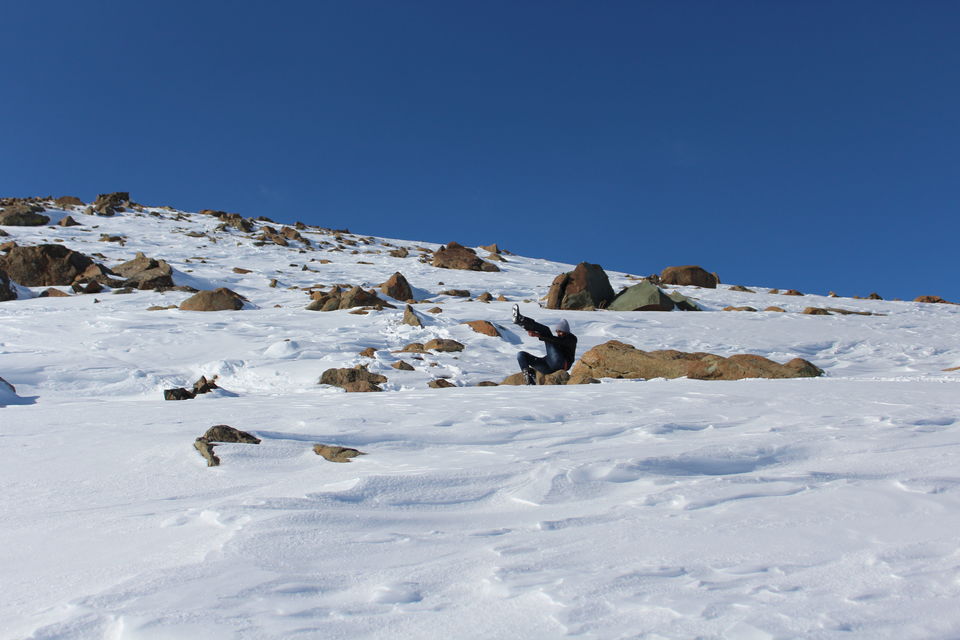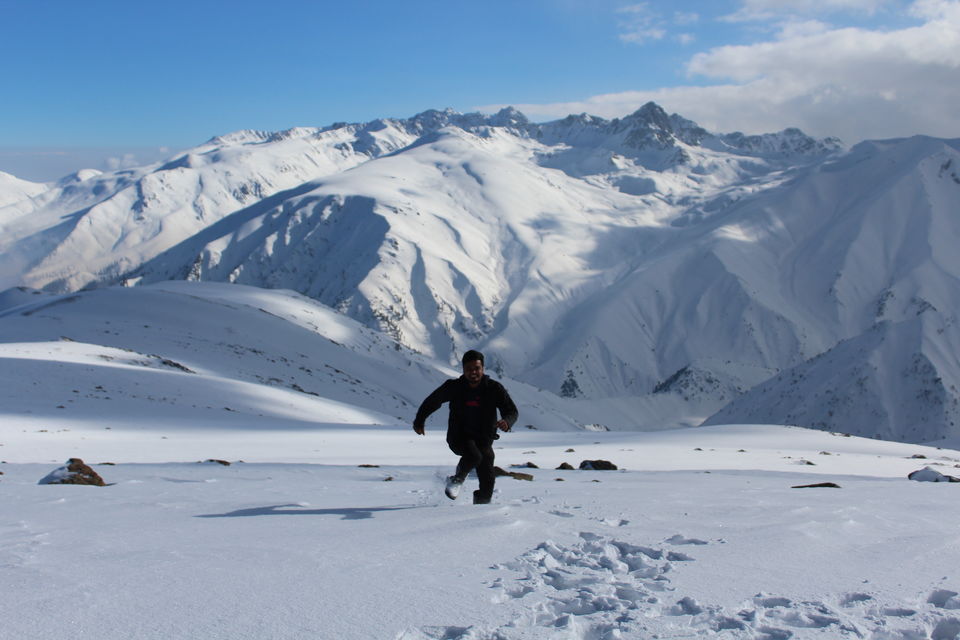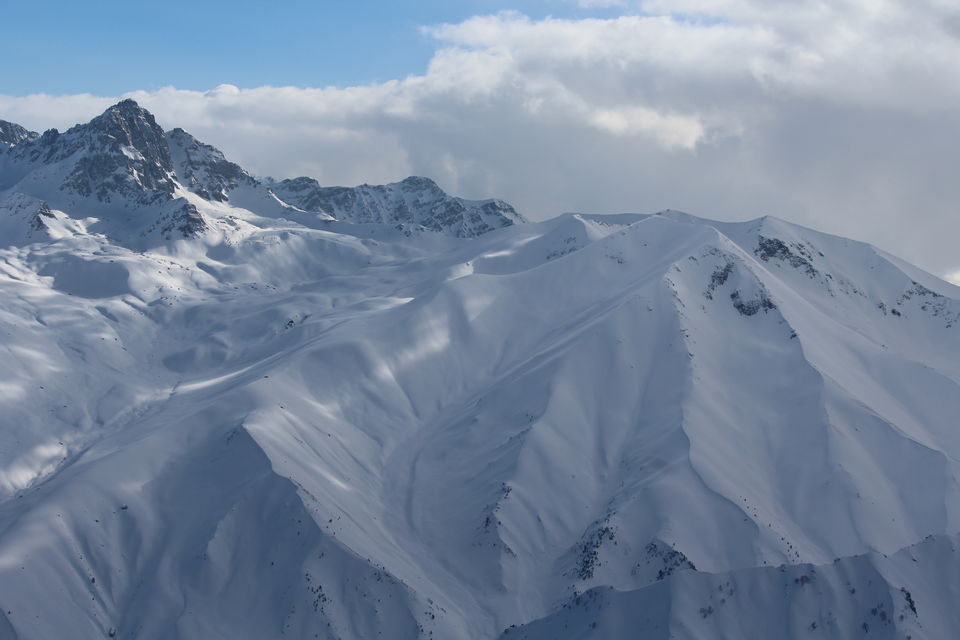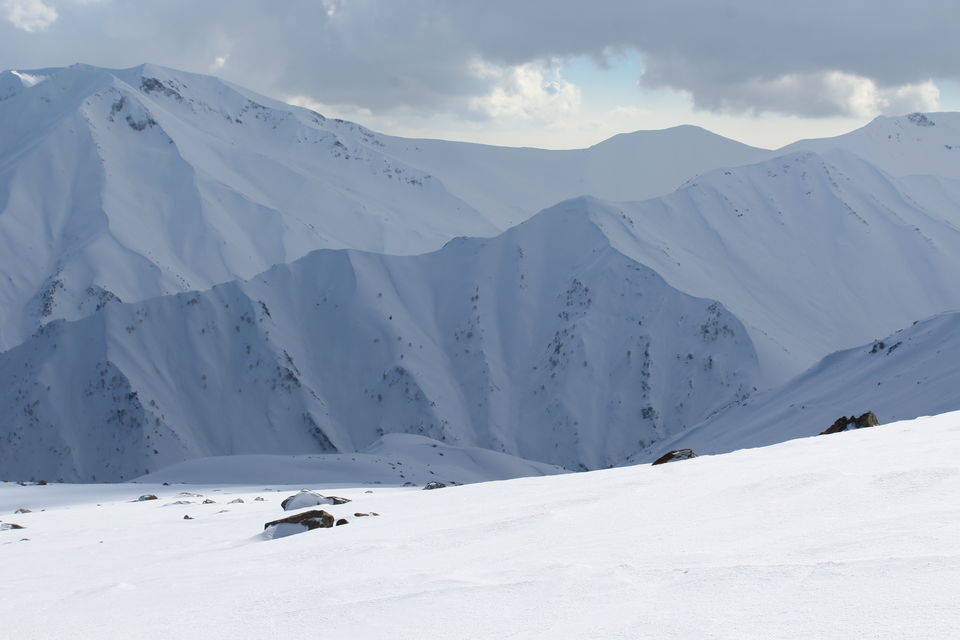 16 Jan 2016 - Pahalgam: - A Picture perfect end to our Kashmir trip
The distance between Srinagar to Pahalgam is 90 odd kms which demanded more time to reach the destination. We checked out from our hotel in Kashmir on 3rd day of our Kashmir trip as we had a plan of reaching back to Jammu directly from Pahalgam. The day started at 8.30 a.m. in the morning when we left Kashmir in our cab heading towards Pampore, our first leg of journey where we had Aloo Paranthas for our breakfast and had a walk around the streets checking out Dry Fruits and Cricket Bat shops.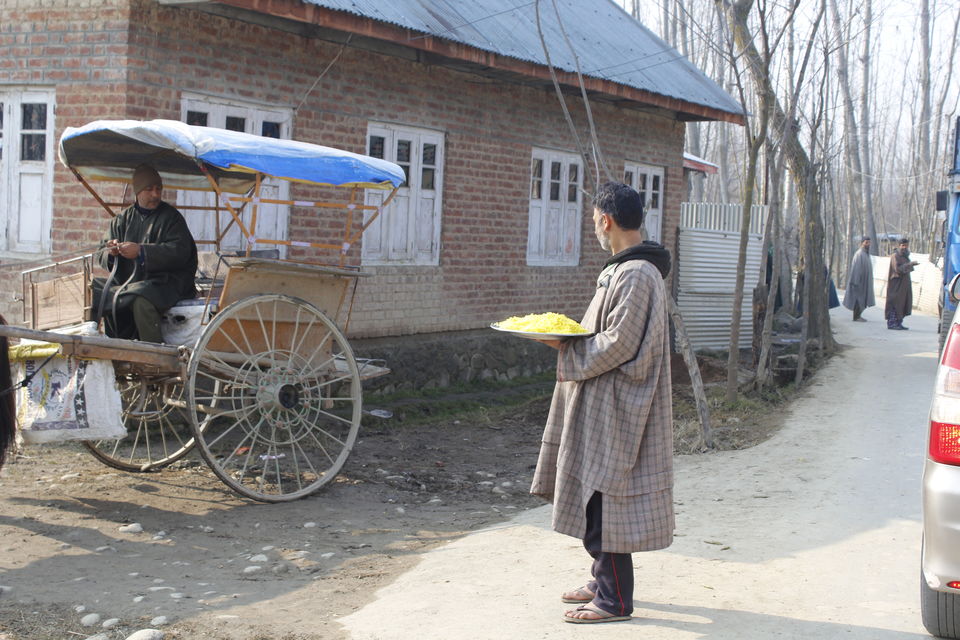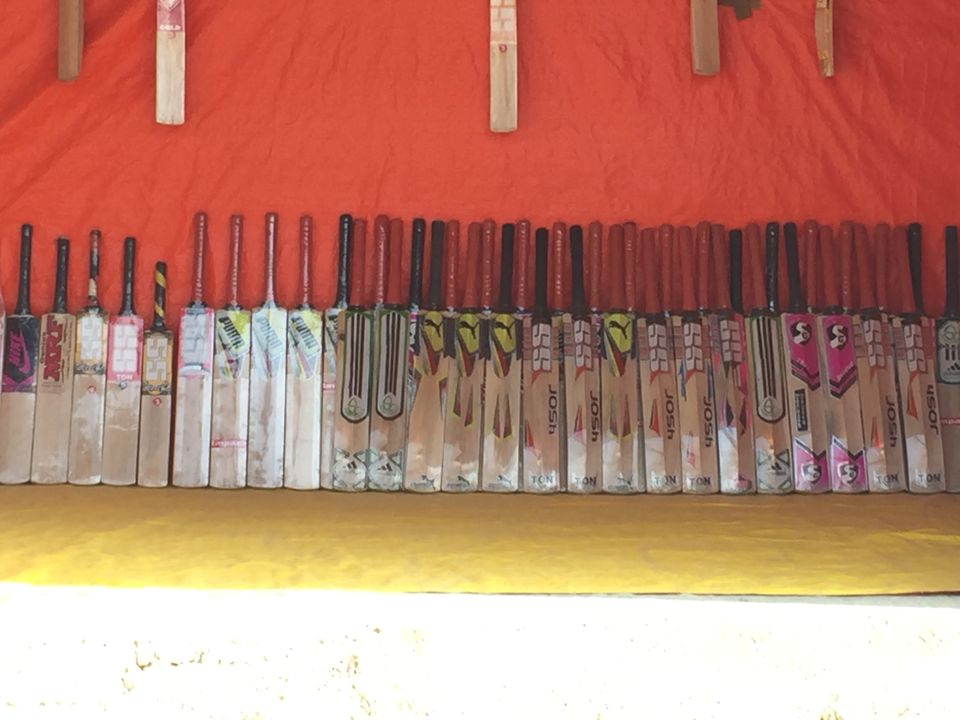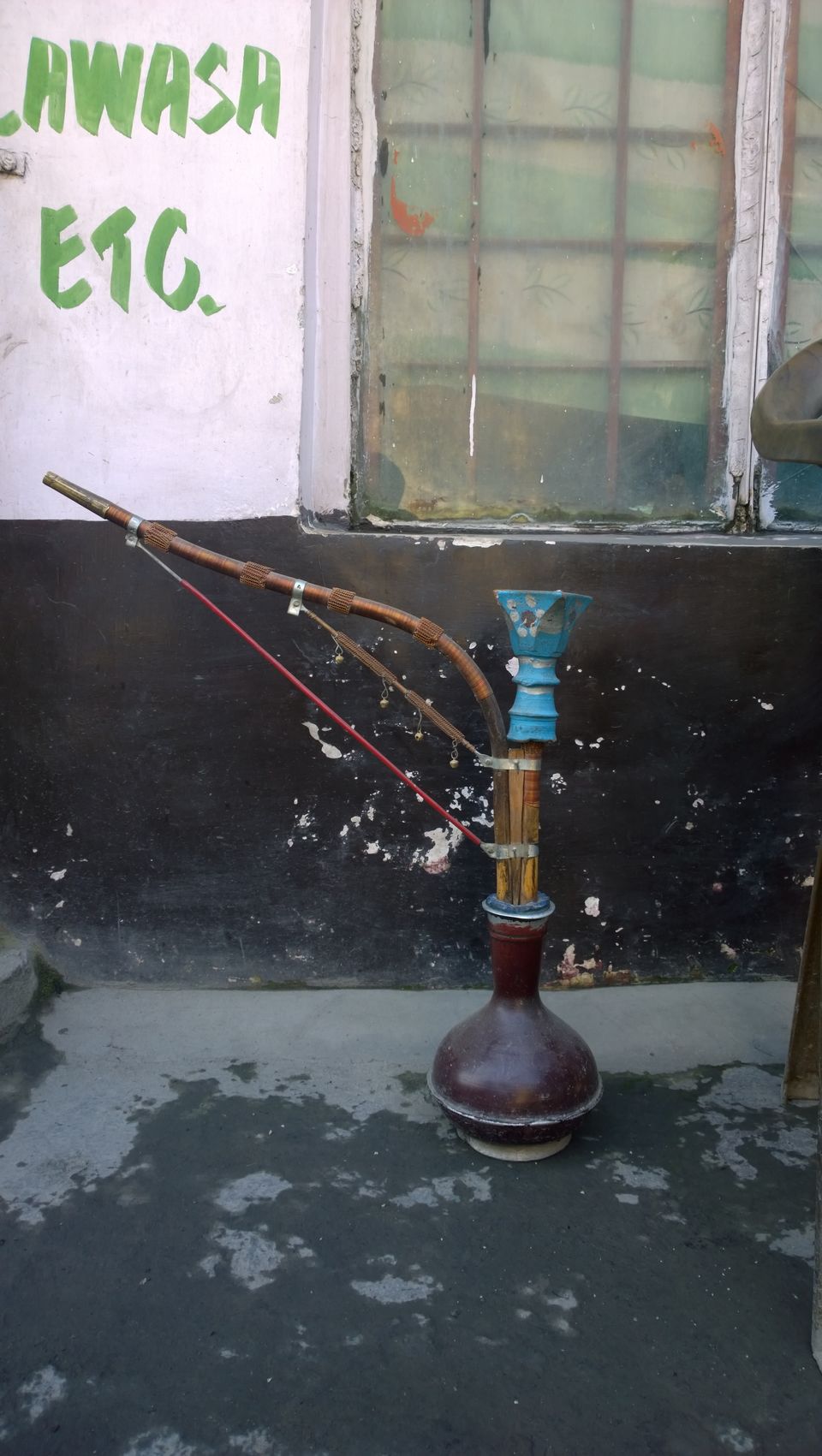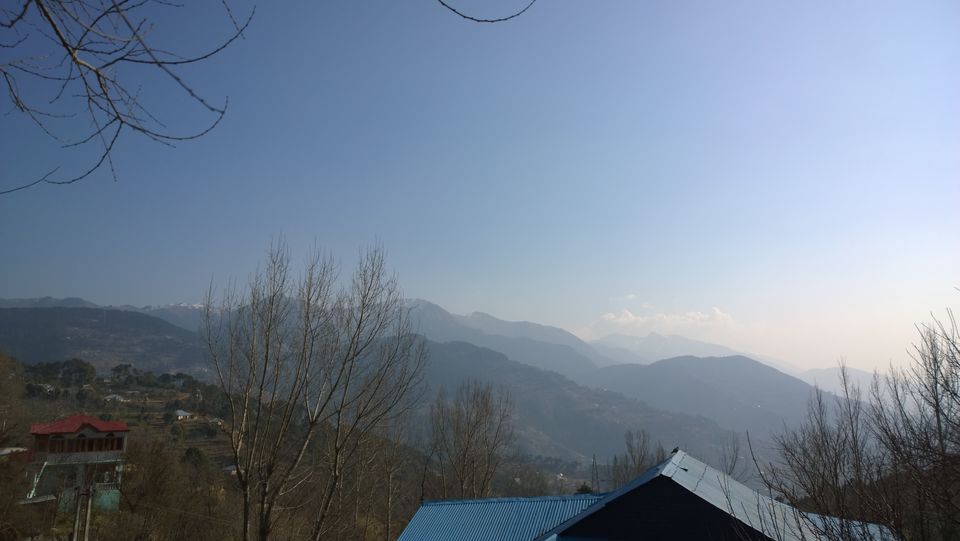 The entire journey through Pampore, Awantipora and Bijbehara was smooth until our car broke down somewhere before Awoora which was 20 more kms far from Pahalgam. The clock ticked 1.00 p.m. at this point of time and all we had was mountains around us and a beautiful cottage shaped homes alongside the banks of Lidder River. It took our driver 30 minutes to get the car ready and back on road towards Pahalgam. On the way through we witnessed a lot of apple trees, walnut trees, dry fruit trees and Lidder River flowing on one side of the road making the journey itself into a destination and patting our backs for making this trip come true.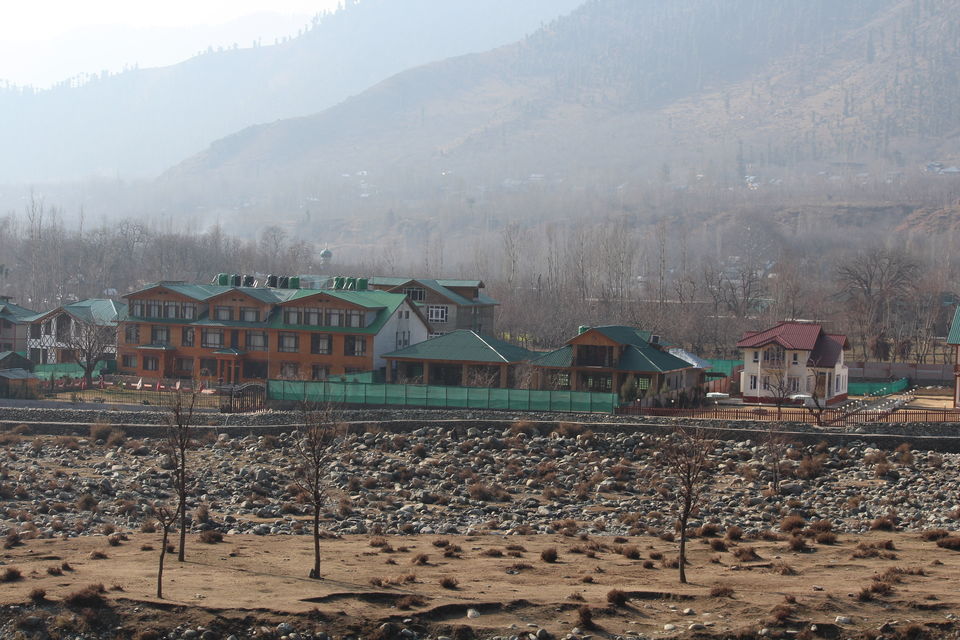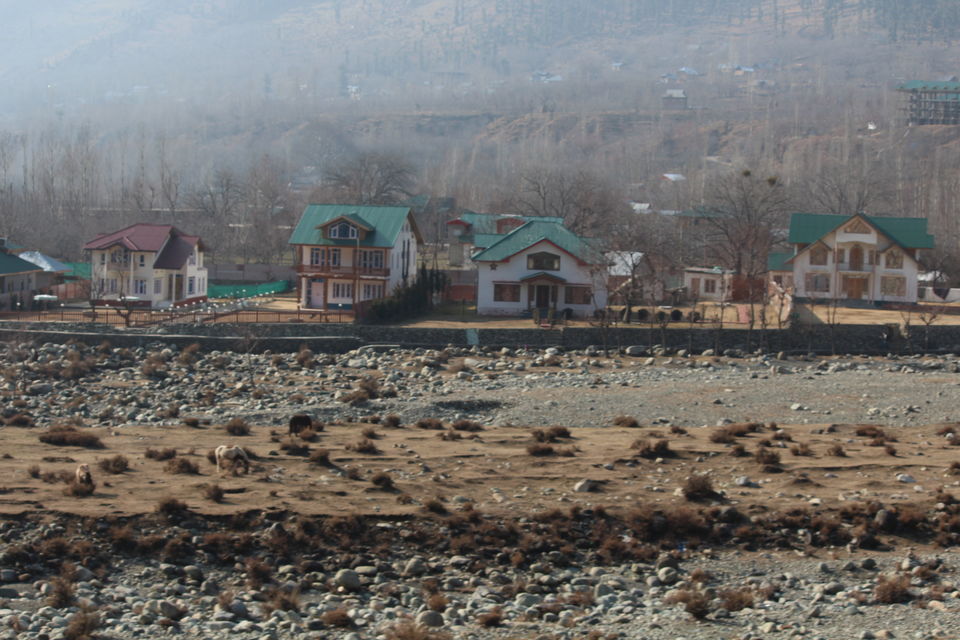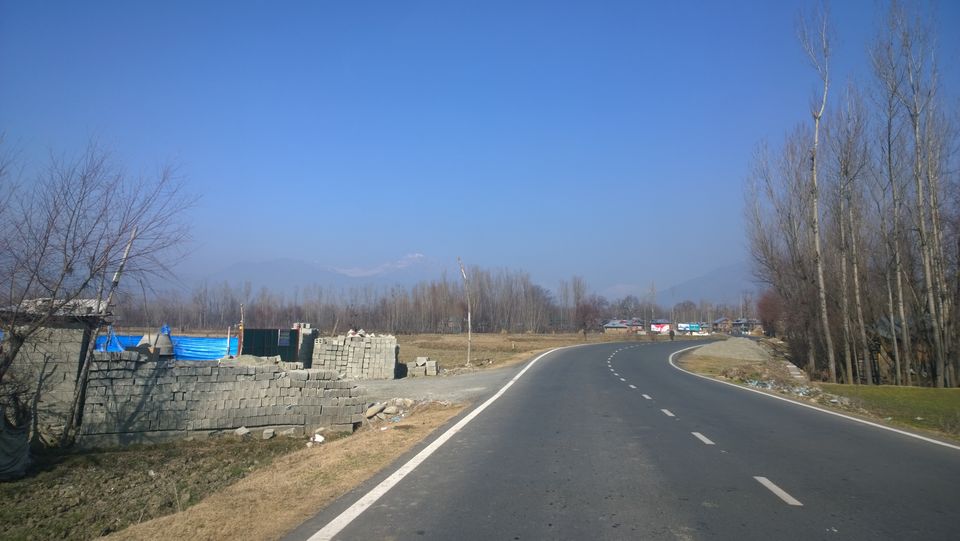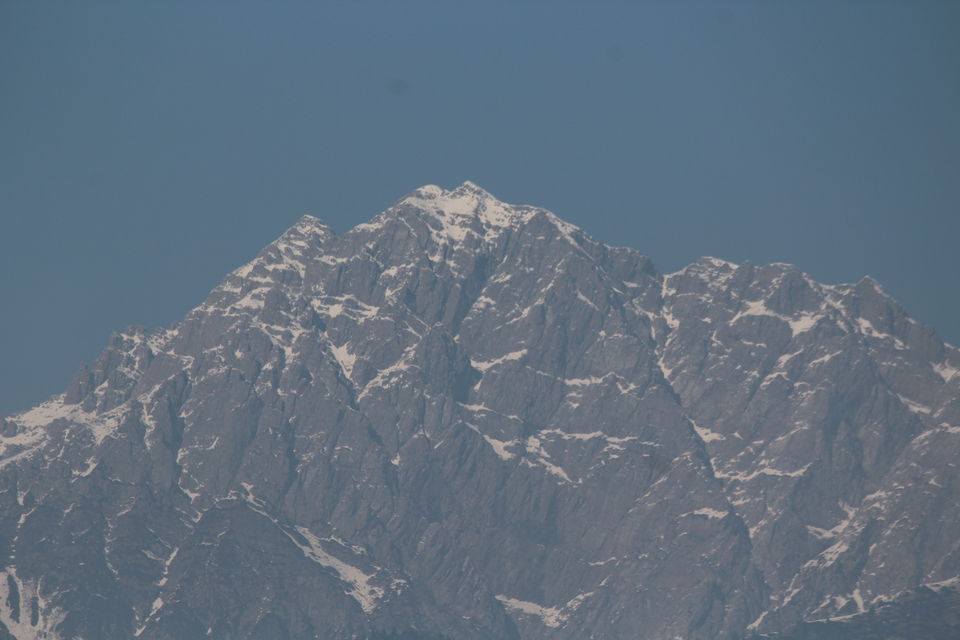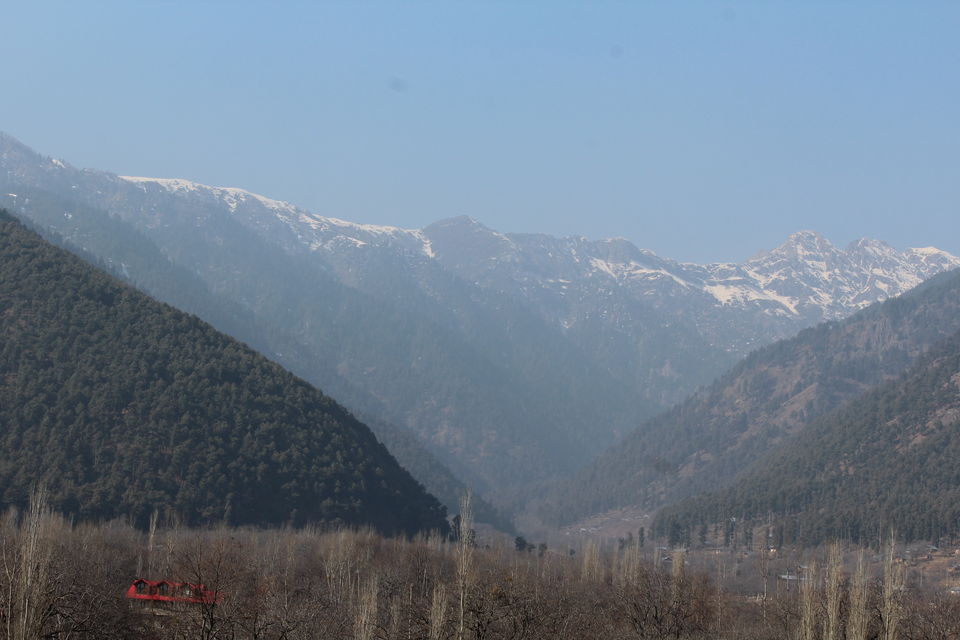 By the time we reached the headquarters of Pahalgam it was 2.45 p.m. and all we wanted was lunch to feed the bugs in our stomach. After a lunch in a local Veg restaurant our next thing to do was to get a room for that night. As it was an off season we could see many hotel people playing cricket on the streets utilizing their free time.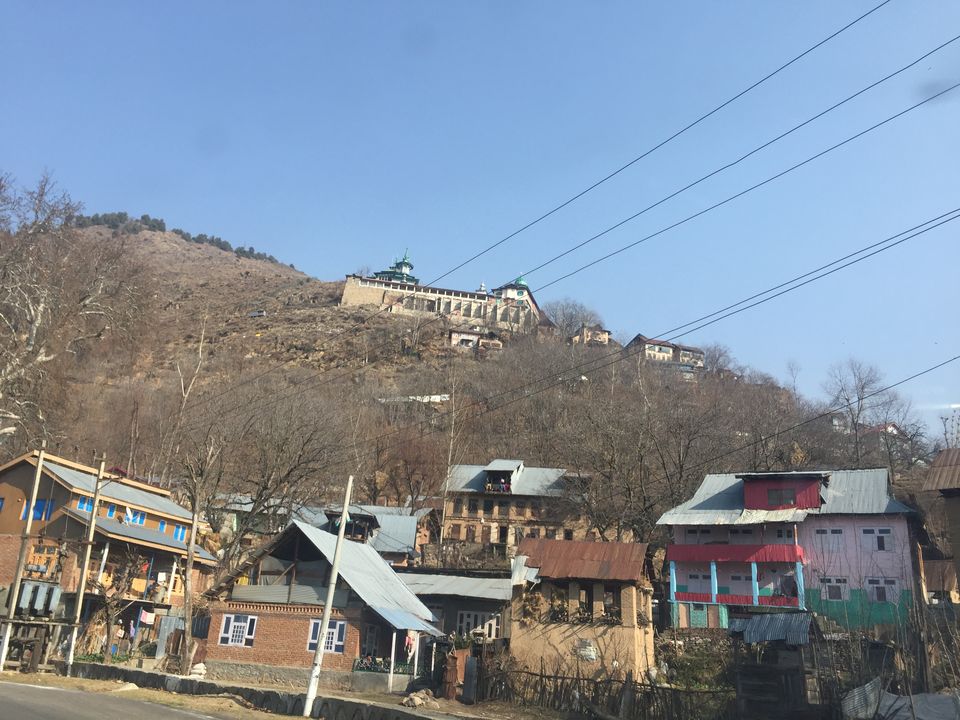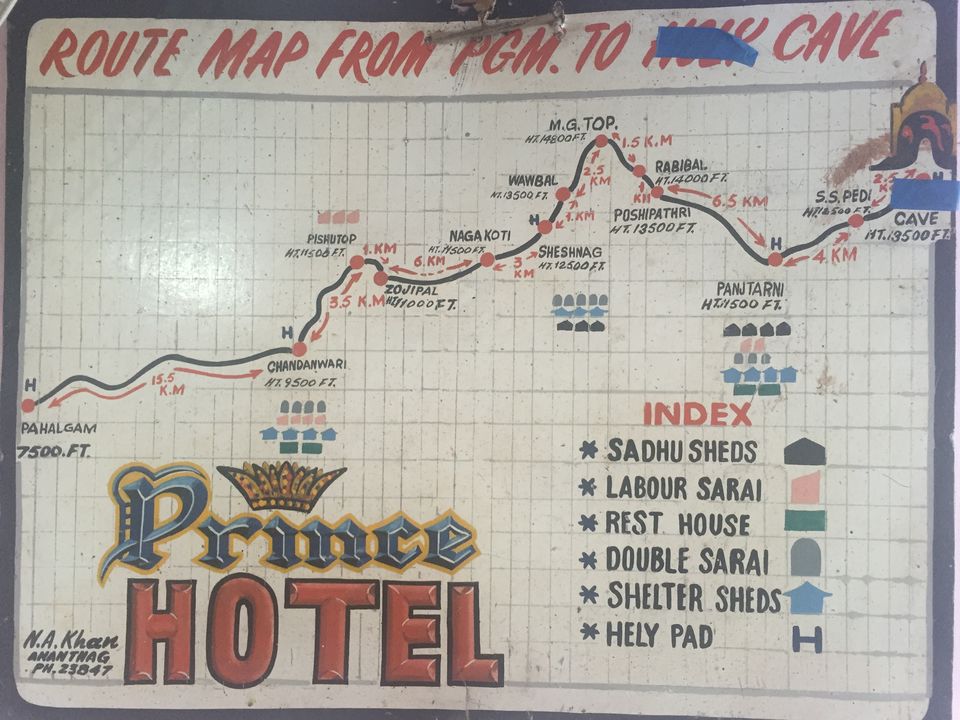 After 15 minutes of bargaining we got into a hotel and dumped our luggage and headed towards betaab valley, one more get away near to Pahalgam which is 15 kms from the head quarter. The valley has got its name after a debut movie of Sunny Deol with the same name was shot there. After couple of kms a security hand post guy stopped our car from entering the route towards valley as only the registered vehicles to the valley can run on this road for which we had to pay additional 3000 bucks. After a 5 minutes of discussion all three of us dropped the idea of visiting betaab valley and instead our cab driver took us to a nearby place in Pahalgam where we could have an awesome time on the banks of Lidder River and also witness a good amount of snow to play with. Again this was also a no man's land all for ourselves to roam around with. The place was gloomy and the river flowing was bone chilling and still it didn't stop us from walking in the river for a while. We spent a calm 90 minutes all over in the place clicking a lot of photos around and just dwelled in the place as we knew that will be last time we have snow to see for in this trip.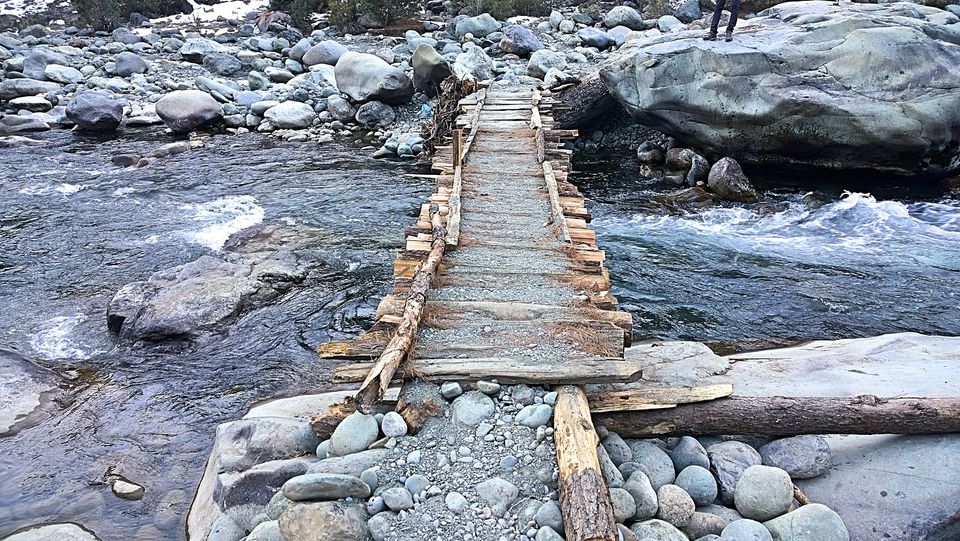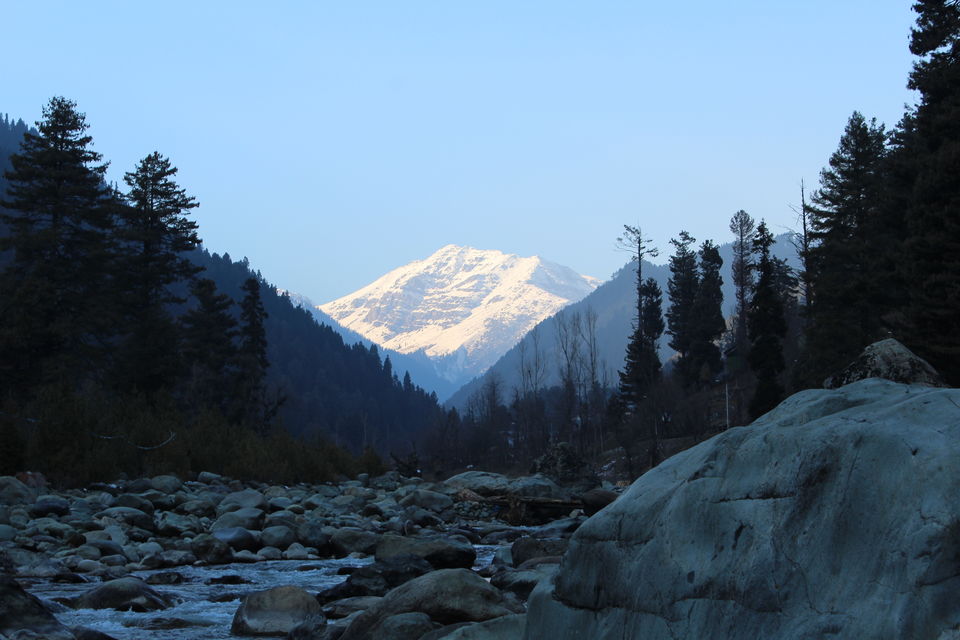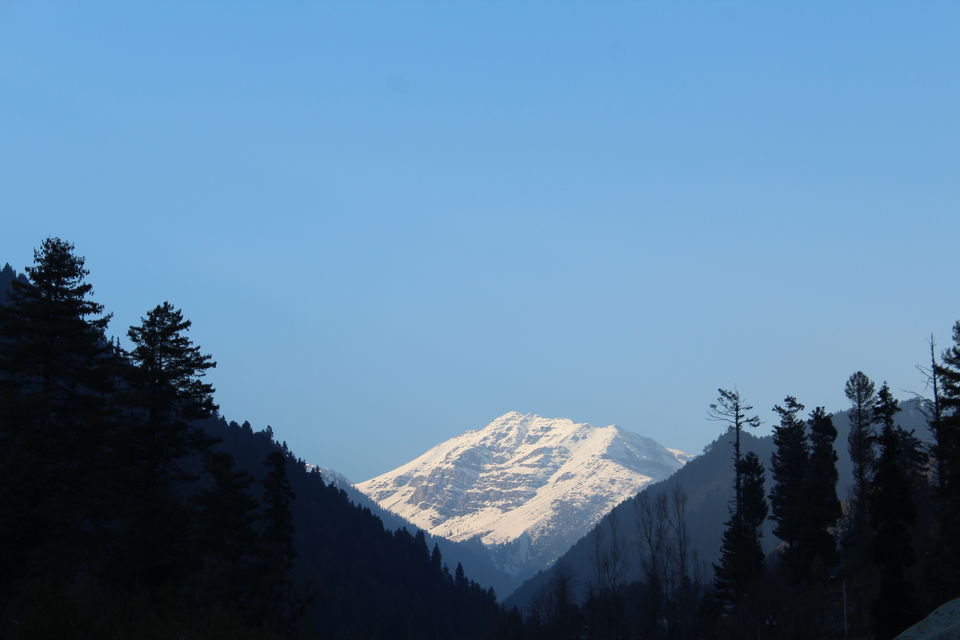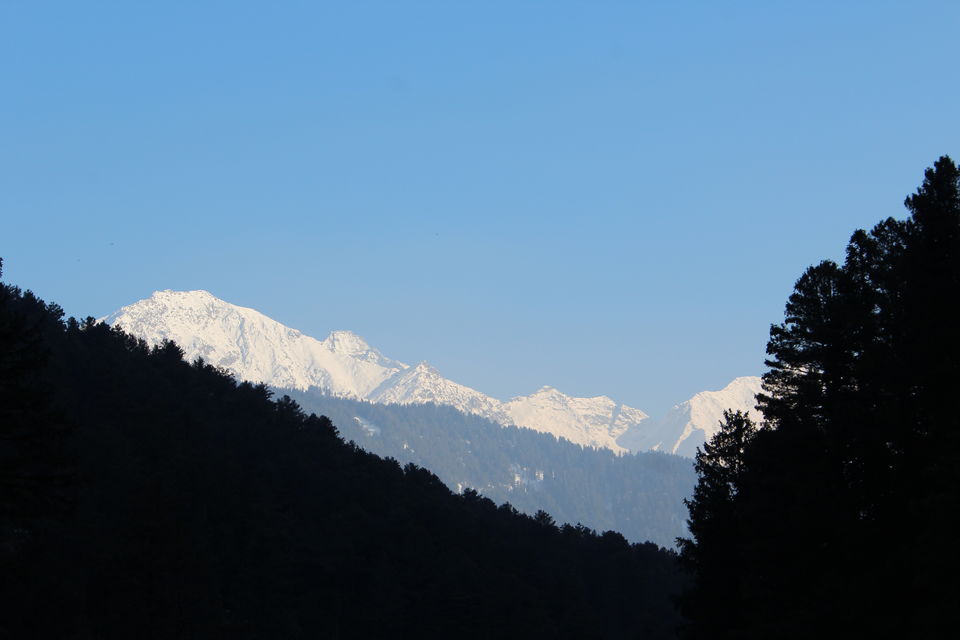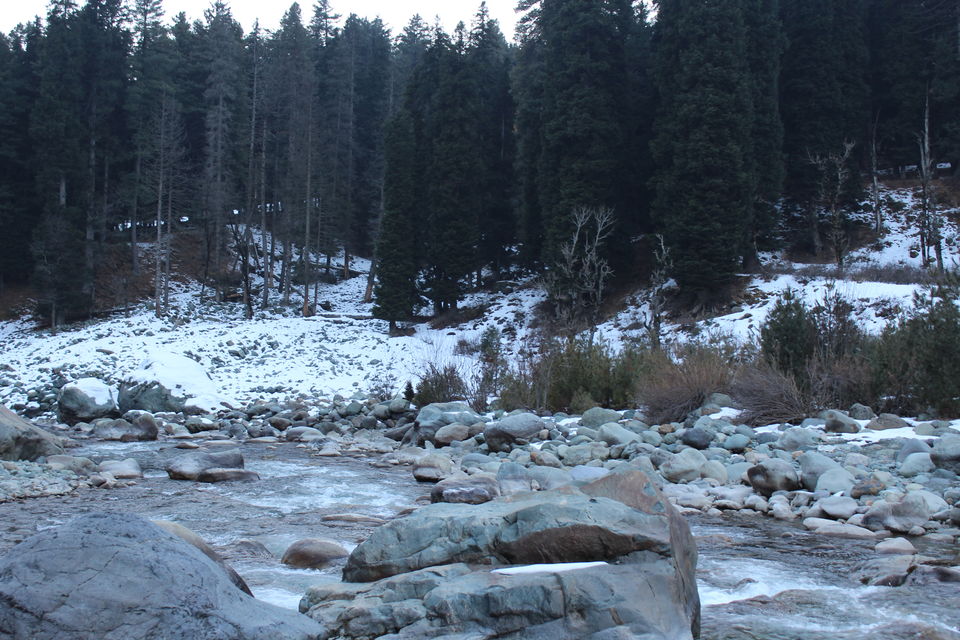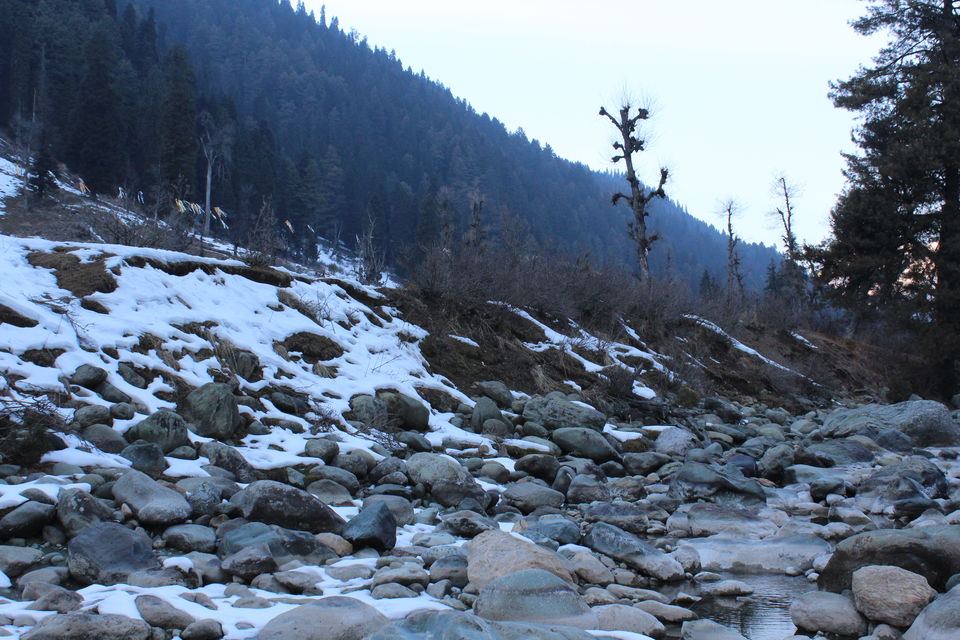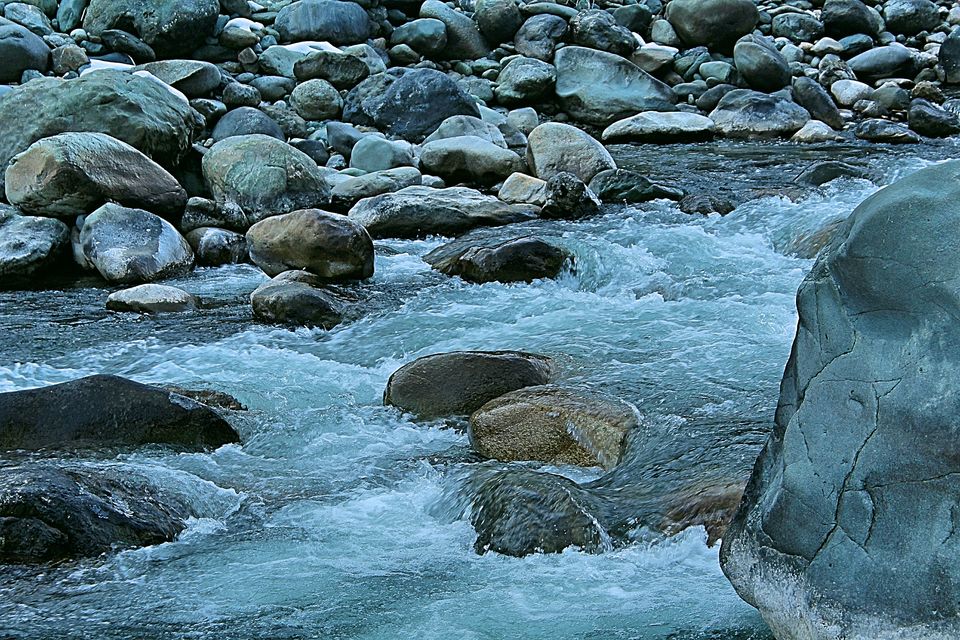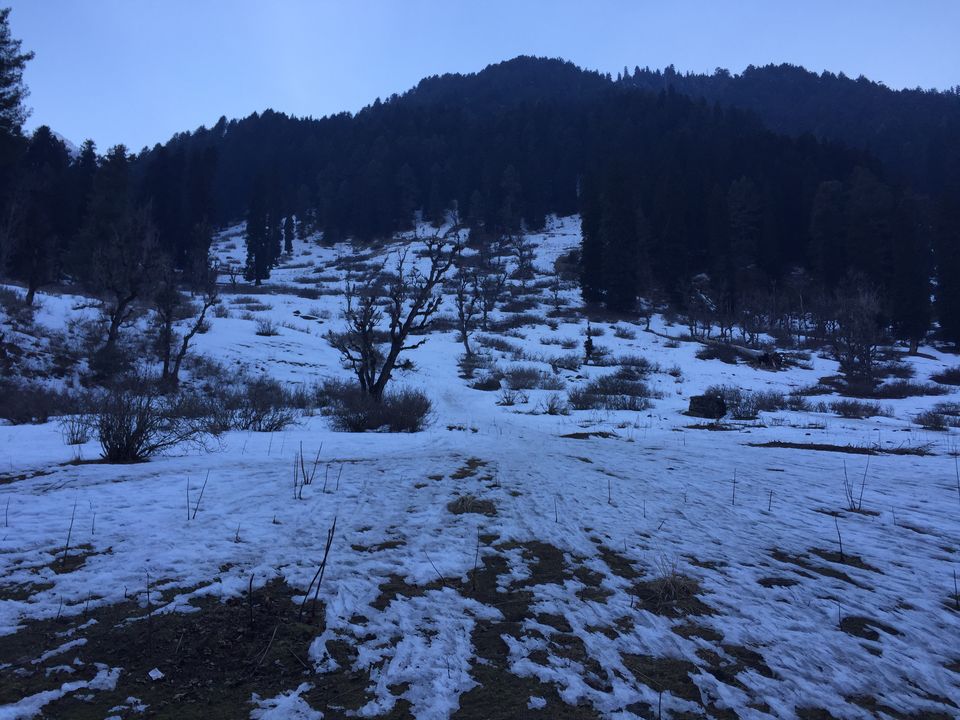 That night we could barely sleep due to cold even though we had electric bed warmers provided by the hotel guys. With this our long fun frolic trip in Kashmir had come to an end leaving all the best memories of our life in Kashmir. Still when we remember about this trip we just boast upon our luck to have visited this heaven on Earth.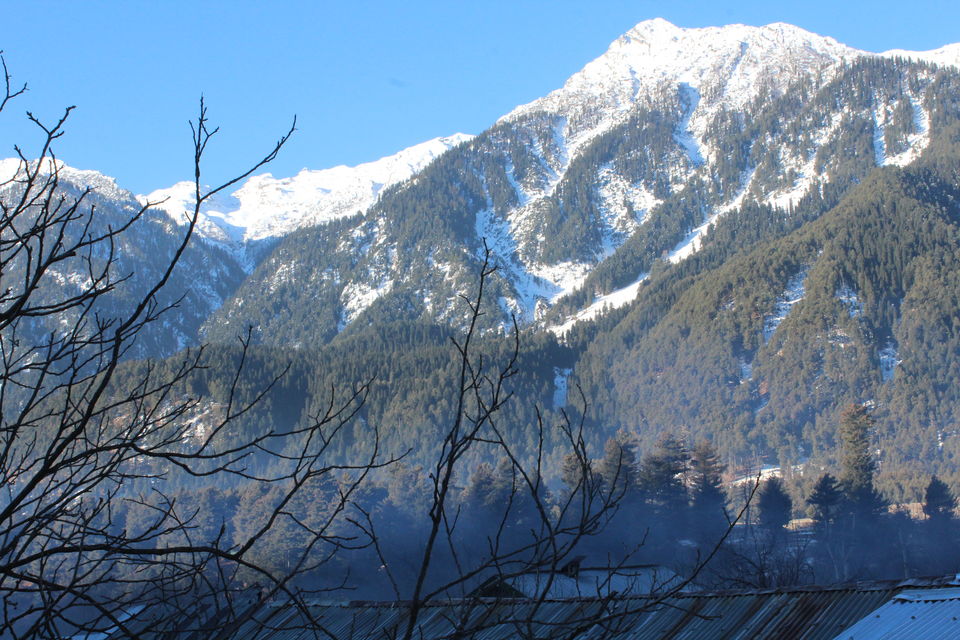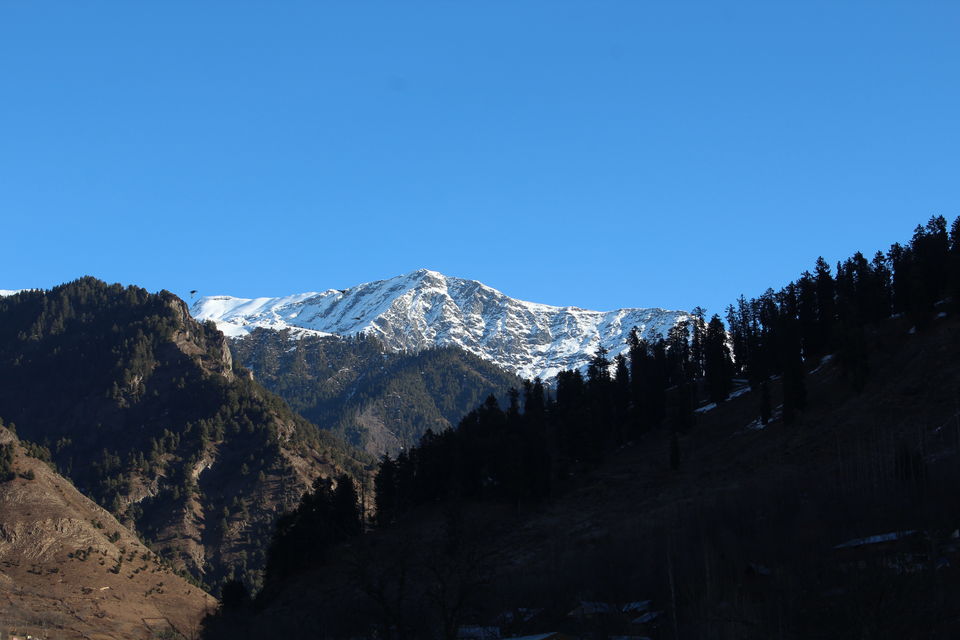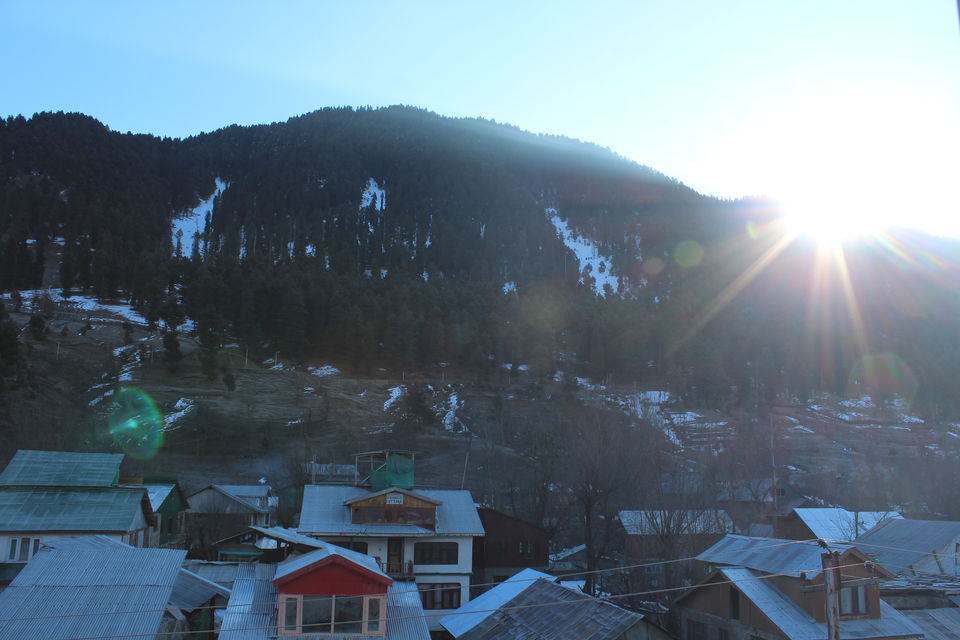 Happy Travelling!!!