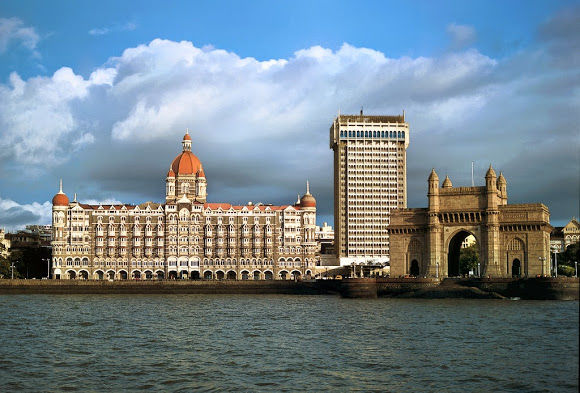 From once a group of seven islands scattered along the western coast of India to a dynamic cosmopolitan hub. From a part of Ashoka's empire to the financial capital of present day India, the city of Mumbai has come a long way.
But there are few things about this city which remain as they were. Mumbai attracted humans ages ago, it continues to do so even now.
A constant stream of people from all around the country has been flowing to this city of dreams since the time I have known it!
Some are attracted by the glamour of this large metropolis. Some work hard before heading to this city of more than 20 million, wanting to make it big in life. Some come to make their ends meet, leaving behind the tough life of poverty.
The larger than life image of this city has attracted tens of thousands who have big dreams and keeps to do so as we speak!
Mumbai however, is not only for those who dream to make it big in this mega city. It also has a lot for the mere mortals like me who is more than happy to explore the beautiful monuments, beaches and landmarks the financial capital of India.
Before I share with you a list of some must-visit places when you visit Mumbai, let me remind you that if you are one of those not so lucky ones (just like me) with no friend or family in Mumbai where you can stay, its better to figure out our accommodation.
Hotel bookings in Mumbai is pretty straight forward. Given the fact that people from all walks of life visit Mumbai, a simple google search for something like mumbai tourism hotels or mumbai hotels for tourists will present you with plethora of options for all budgets.
Okay! Now let's get back to my list of places to see in Mumbai I was talking about.
1. Chatrapati Shivaji Terminus
A UNESCO world heritage site, previously know as the Victoria Terminus or VT station is an historic railway station in Mumbai. This historical landmark deserves to be visited not only because of the intricate architecture it boasts of but also to feel the rush of hundred thousands of people making their way to respective destinations during rush hour.
2. Gateway of India
This iconic monument which is 26 metres (85 feet) high was built during the british era. Is one of the most significant icons of the city of mumbai and a visit here is not worth missing.
3. Marine Drive
This 'C' shaped, almost 4 kilometre long boulevard is also known as the Queen's Necklace because of the way it looks from an elevated point. I still remember this as one of the first views of mumbai I saw. The famous Chowpatty beach lies at the north end of this palm-tree lined promenade.
4. Bandstand Promenade
The kilometer long walkway along the sea, also know as the lovers point (for obvious reasons), is a popular hangout spot for the young and the old alike. Walking alongside the sea is always a pleasurable experience and this one is no different. I walk here in the evening is sure to make you forget everything about a stressful day.
5. Haji Ali Dargah
Built in the memory of a wealthy muslim  merchant Sayyed Peer Haji Ali Shah Bukhari in 1431, the Dargah is built on a tiny island half a kilometer from the Worli bay. People from every faith visit there and the feeling of being there can only be felt.