Have you ever wondered what it would be like to shop on water, as in strolling through the waters in your boat and actually buying in the midway while enjoying the view along the way?
If the answer is yes, then you should definitely explore the unparalleled experience of Floating Markets in India. Although the concept is not new, but its worth to have a unique experience in a vibrant atmosphere here.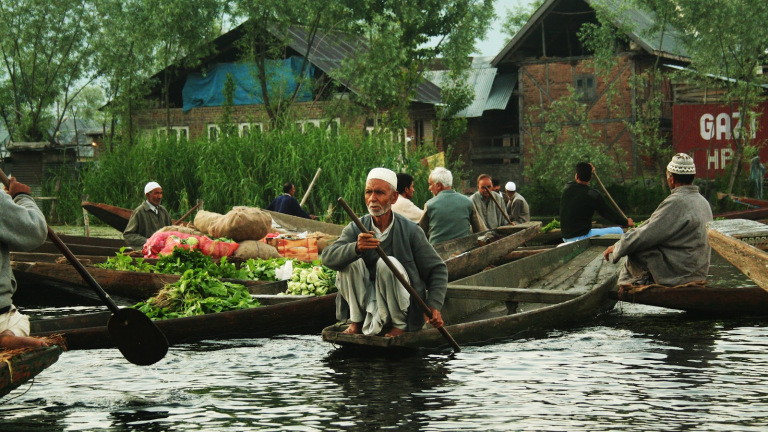 For centuries, Dal Lake has been a place where every aspect of life for Kashmiris, living around the lake, is centered on water. With the first light of the day weaves up many stories in the Dal lake. From Shikara rides to-day hikes in a houseboat, every part of the Dal Lake appears to be busy in their own wonderland. Among those beautiful stories are the stories of the sabji walas (i.e. Vegetable Vendors) who depend entirely on this beautiful tranquil lake for their livelihood.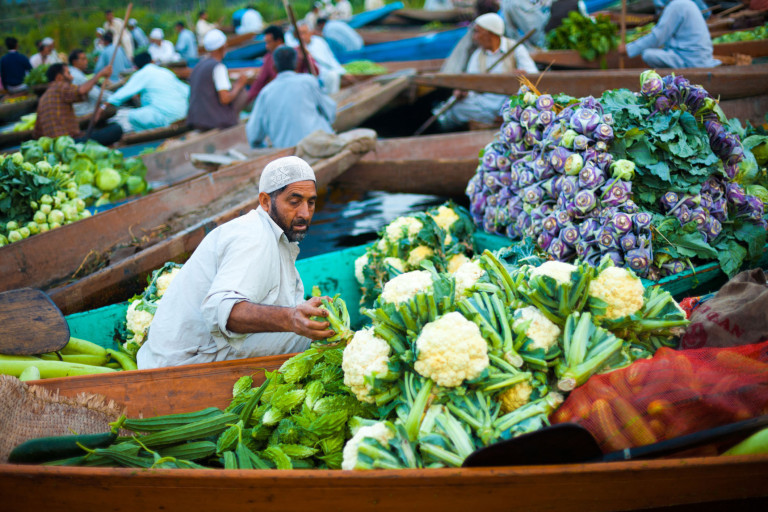 The dawn-time floating vegetable market on the Dal is an excellent photogenic visit with colorful produce being hawked on equally colorful Shikaras, and gives you a dekko at a relatively recent tradition. This is not a retail market; vegetable growers come with shikara laden with leafy greens, water chestnuts, onions, tomatoes, cucumbers and more, to sell to agents of the shops on land. Most of the vegetables are grown on the lakeside. Given tourist interest in this, the market now also has a plethora of shikara selling flowers, saffron, wood carving et al.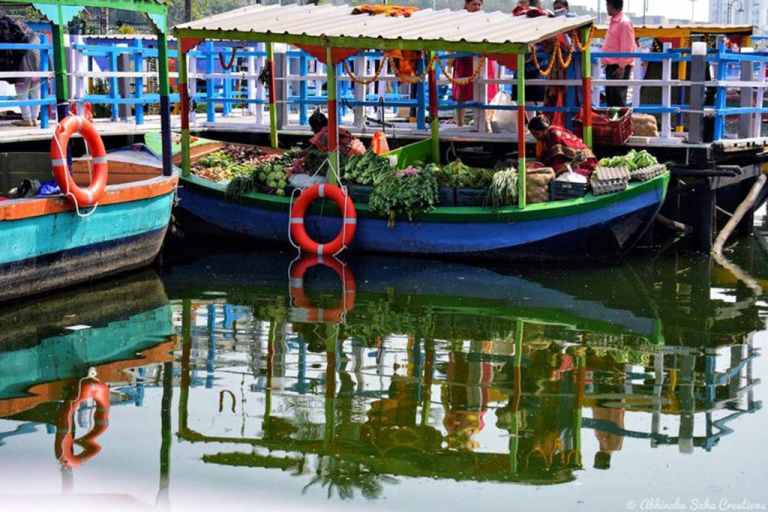 Inspired by Bangkok, the City of Joy is all set to create history by adding a floating market on its waterfront. The initiative is taken by the Kolkata Metropolitan Development Authority (KMDA). And, their aim is to provide 200 vendors who were earlier removed from Baisnabghata-Patuli market have been rehabilitated to this new floating market.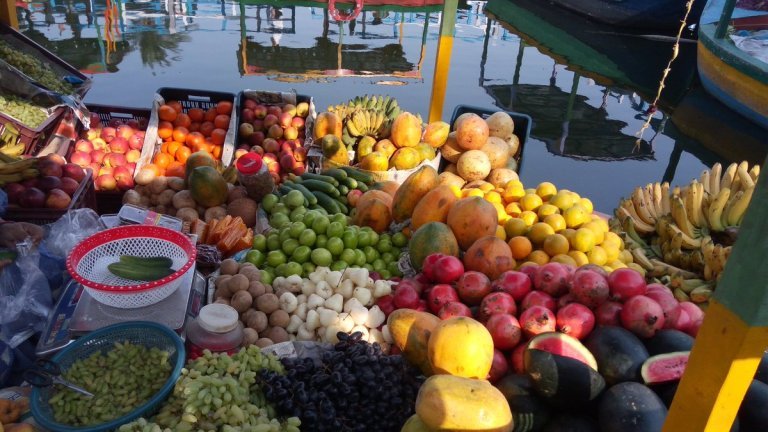 The market is truly one of the biggest achievements under Kolkata's beautification drive that have taken the city by storm. Bobbling on 114 boats are 228 shops, selling vegetables, fruits, fish, poultry, and meat, bedding stores and shops offering groceries. To make the market a lot more interesting, there are also two over-water salons where you can get pampered in style. You can enjoy a unique shopping experience as you stroll through wooden walkways overlooking numerous boat-shops along the lake. The timing for the market is set from 6 am to 1 pm to 4 pm to 9 pm daily.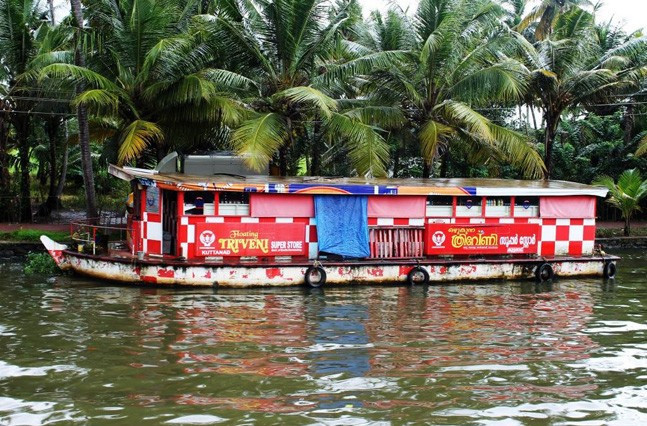 Amidst the serene allure of the backwaters in 'God's Own Country', you will also find a floating shopping mall in the low-lying Kuttanadu area of the Alappuzha district.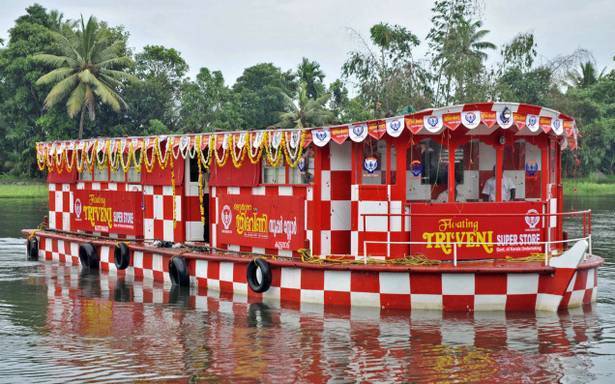 It is owned by the state co-operative and is recognized as a red and white chequered boat. The Floating Triveni Store sells everything you may need right from shampoos and health drinks to TVs and refrigerators. It is an initiative of government-run Consumerfed, which boasts of the initiative attracting thousands of tourists visiting the backwaters of Kerala. Not only a tourist attraction, but it is also very relevant for about 1,00,000 villagers from 12 districts of Alappuzha who source their daily necessities from Floating Triveni. The mall is open from 8 am to 6 pm and allows 20 people on board at a time for safety reasons.
Don't you think visit to these floating markets, is still a great way of purchasing fresh food in a slightly quirky environment!
This trip was originally published on 'Oindytraveltales'.