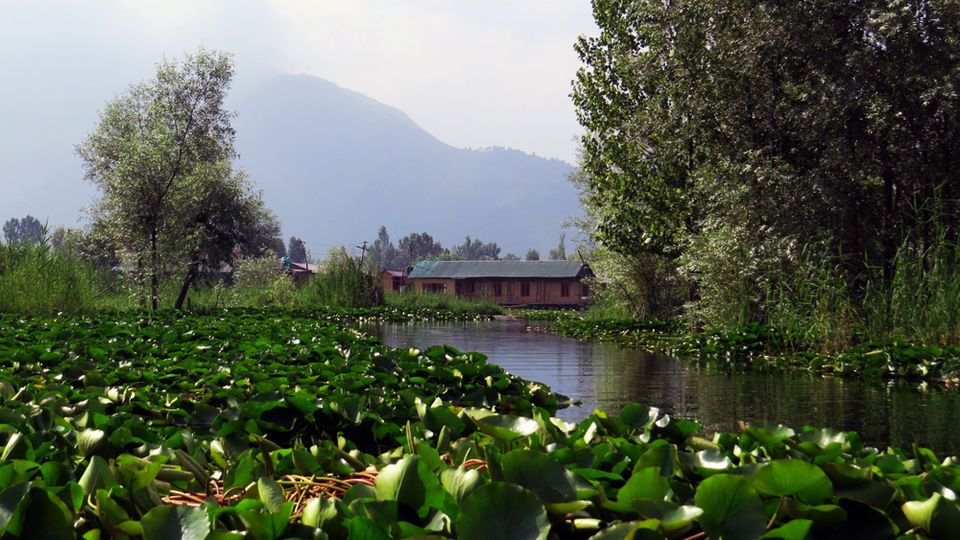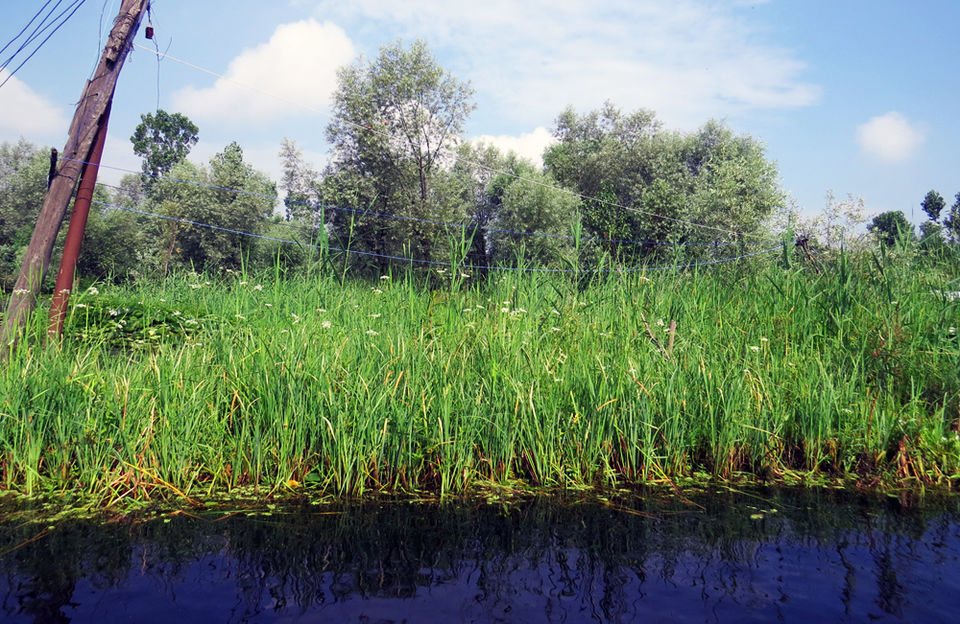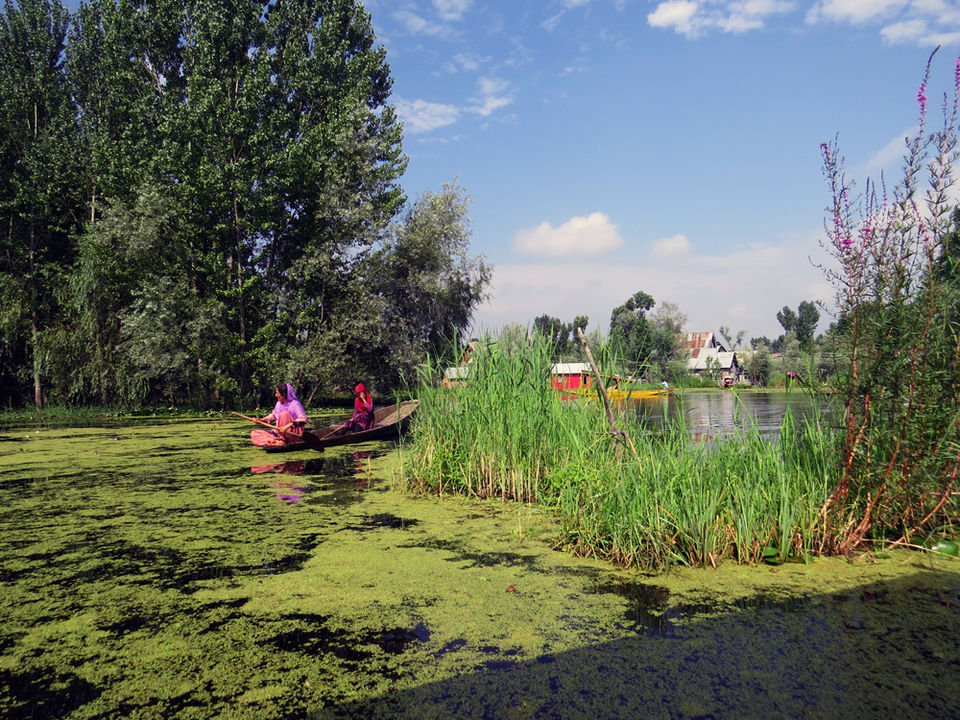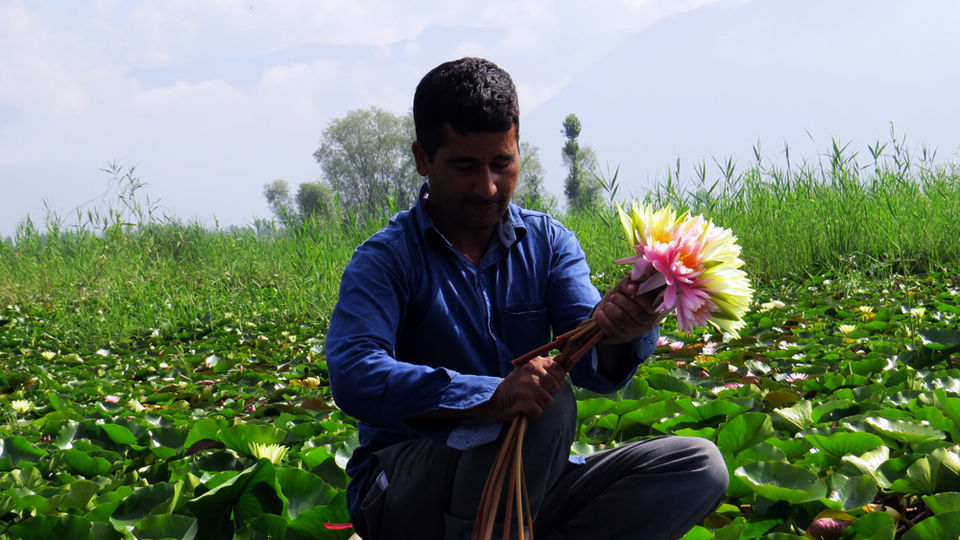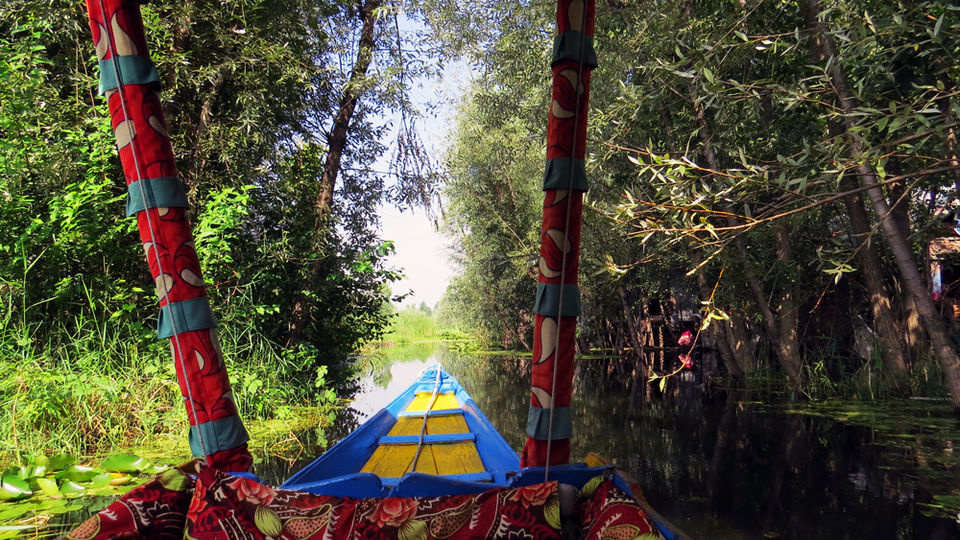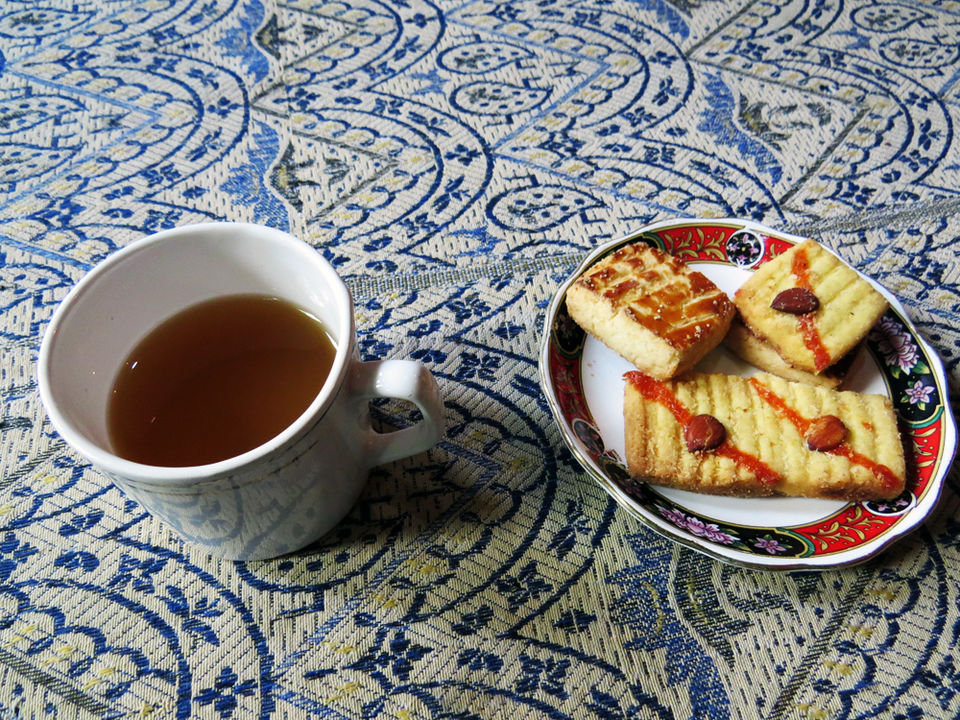 It's 7.30 in the morning, but Dal Lake — like the rest of Srinagar — is yet to fully wake up from its slumber. The gorgeous lake and the surrounding mountains are awash in golden sunshine. A couple of shikaras languidly pass by my houseboat but none of them are tourist boats. They belong to locals out on chores or looking for an opportunity to sell their wares to tourists.
My ride is supposed to begin 30 minutes later. So when a bright blue shikara with red floral-printed awning gently drifts towards my houseboat, I get a surprise. "Madam, are you ready?" the shikara-wala shouts. "Yes, but I haven't been served breakfast yet," I shout back. Unperturbed, he calls out to the houseboat attendant himself.
The attendant grumbles that "bread comes late" and sets about to make my toast as my shikara-wala calmly lies down on the wooden platform that serves as the link between my houseboat and the one which serves as the kitchen.
Time runs late here — like a slow, dreamy shikara ride on Dal Lake. No one is in a hurry. A moment of leisure and Dal Lake residents will sit down with their fishing rods, come hell or high water.
Breakfast comes at 8 and I set off on my shikara ride 15 minutes later. The lake still looks mostly deserted and its winged inhabitants — ducks, swans, cranes, egrets and pipits — are making the most of the calm.
I ask my shikarawala what his name is. "Mushtaq," he smiles shyly. "Which part of Kashmir are you from?" I ask him. "Dal Lake," he replies. I wonder if he means he lives somewhere near Dal Lake. "No, I live on Dal Lake," he says. Looking at my surprise, he explains that there are villages on the lake, in its interiors, where the floating vegetable market gathers — something I had wanted to visit but is shut right now, thanks to the September 2014 floods.
"Will we pass by a village?" I ask him. "Yes, I'll take you there," Mushtaq assures me.
Shortly after we enter the open waters of the lake, he takes a left-turn from Nehru Park and soon I find myself in a 'creek', hemmed in by shops of every hue — provisional stores, tea stalls, those selling leather goods, garments or handicraft… It's water world — the shops seem to float on the lake, their stilts below the water level, and the customers are on shikaras.
As my shikara glides on, the inner world of Dal Lake gets more enchanting. The houseboats get fewer and vegetation grows denser. The lake is teeming with waterlilies though the famous Dal Lake lotus is missing, thanks to the floods. This also denies me a taste of Srinagar's famed 'nadru' (lotus stem) curry.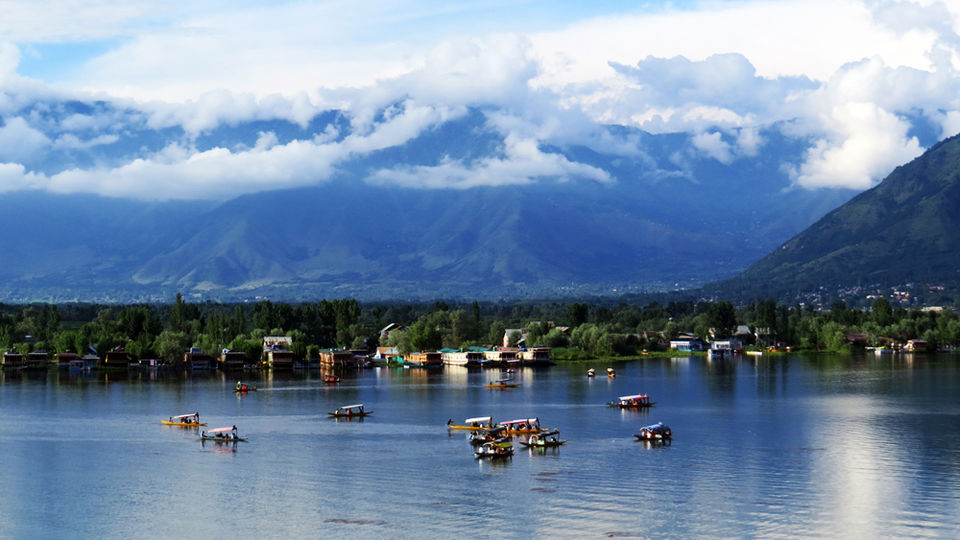 I spot a boat loaded with waterlily leaves and stems. Some kind of dealing seems to be on between a man and a group of women. "People buy the leaves as fodder for their animals or to thatch their roofs. Here, women specialise in this trade," Mushtaq explains.
He also points out the 'floating gardens' of Dal Lake — patches of shrubs that actually float on the water surface. "It's on these patches that the vegetables that are sold at the floating market grow. But the floods destroyed everything," Mushtaq rues.
Scattered houses appear on the lake — part-cement-part-corrugated-iron structures partially hidden behind trees. We have entered Sofi Mohallah, Mushtaq's village and also where the floating market gathers. After showing me the market spot, Mushtaq smiles, "You have come very close to my home. Would you like to drink something?" "Sure," I reply.
After a moment I ask him what he'd treat me to. "It's a special Kashmiri tea that we brew with spices and saffron," he explains. "Are you talking of kahwa?" I ask him and he looks happy that I know about it. "I'm yet to taste it," I tell him and he smiles, "Good, you'll have your first kahwa at my house."
As he rows away from the market, a flower-seller we had met once on the way approaches me again with a smile. "Come to my house. I have five daughters. I'd like you to meet them," he says. I agree at once but Mushtaq tells him that he has already 'booked' me for a visit to his home.
Mushtaq's house turns out to be inside a narrow creek shaded by a thick canopy of trees. It's like the rest — part cement and part corrugated iron with wooden doors and windows, built on brick stilts. The shikara rows as close to the veranda as possible and a pretty-looking woman — Mushtaq's sister-in-law — helps me hop on to it.
I am invited into a room with wall-to-wall carpet and a few back cushions in a corner. As I make myself comfortable on the floor, my kahwa comes along with some homemade cookies. I take the first sip and at once feel its heat and strong aroma pervading my entire respiratory system. "It's very good for cold," says Mushtaq.
As I relish the drink, he points at the wall. For about 4-5 feet from the ground, the paint has flaked off, baring the cement layer. "That's the level to which the water rose during the floods," he says. "Where did you live then?" I ask. "We fled to higher grounds. The luckier ones stayed in tents. Many lived under the open sky," he says.
Two cups of kahwa later, it's time for me to go. As the shikara elegantly makes its way back to the hubbub of the 'touristy' side of Dal Lake, I still savour the sweet-yet-strong aftertaste of my first kahwa. It's the best I have during my two-week stay in Kashmir. Some say it's because it had saffron, which most restaurants avoid owing to its steep price. But I feel it's the warmth with which my humble shikarawala invited me home.
My first kahwa had a dash of Kashmiriyat in it.