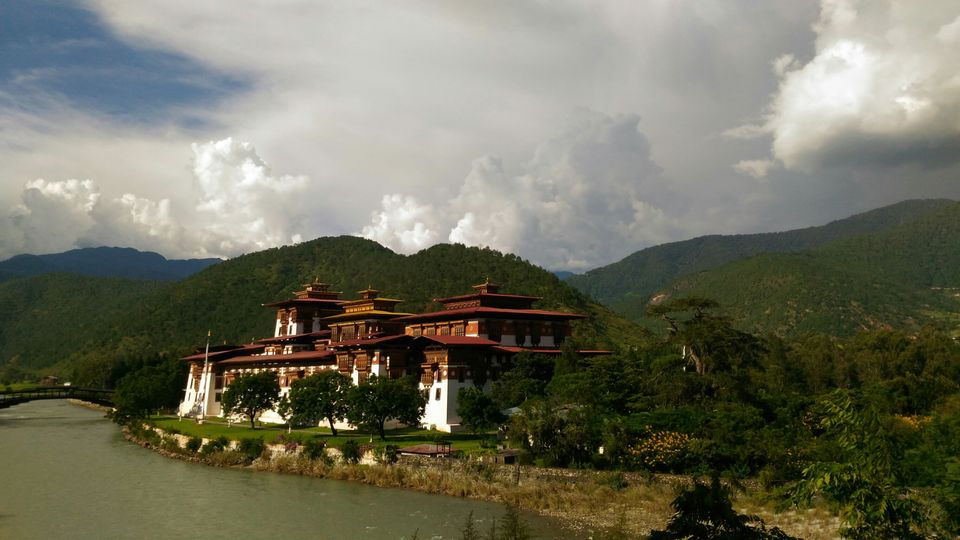 Essential information:
Indians need either passport or election ID card to get a permit to enter Bhutan. Indian currencies except 500 and 2000 notes are widely accepted in Bhutan. Practically, 500 notes are also accepted. Bhutan has two major, though very small, towns; Paro and the capital city-Thimphu. The following itinerary covers Thimphu, Punakha and Paro.
How to travel to Bhutan:
1) By road: Though there are three ways you can enter Bhutan by road, the entry through the western side of Bhutan is most popular. You have to reach the border town of Jaigaon (Phuentsholling on Bhutanese side) from where you can get a permit. But take note that the office issuing permit opens only on weekdays. The nearest airport to Jaigaon is Bagdogra and the nearest railway station is Hasimara. From Phuentsholling, Paro can be reached in 5 -6 hours.
2)By air: Only Druk air and Royal Bhutanese airlines operate flight servises in and out of Paro International Airport,Bhutan and if you do not book early, tickets will cost dearer. The cheapest ticket would be from Bagdogra to Paro, which costs around Rs 4000 and it takes less than an hour. But the flights from Bagdogra fly only twice a week. Else, you can book tickets from Kolkata, Mumbai,New Delhi or Bodhgaya. In case of travelling by air, permit can be obtained from Paro Airport immigration counter which is open 24*7. Even you can easily get a SIM card there at a nominal fee.
Accommodation and Food: Many budget hotels are available both in Thimphu and Paro but they generally get full before two months. They are not listed in popular travel websites and it makes them difficult to pre-book early. Hotel Chasel in Thimphu and New Seasons in Paro are two pure vegetarian restaurants which also provide budgetary accommodation. Many restaurants are there which provide both veg and non veg food. If you book a hotel in travel websites, it will cost around Rs2500 a day on twin sharing basis.
Best season to visit: September to December (autumn) is the peak season and offers the perfect and pleasant weather. Spring season from March to May is also suitable to travel to Bhutan. If you have to experience snow, choose December to April, but you may not get entry permits to higher altitudes.
In the early morning the aeroplane flew high above the Himalayan mountains to the Himalayan Kingdom and landed in one of the most dangerous airports in the world, the Paro International Airport.From Bagdogra Airport, to the land of thunder dragon!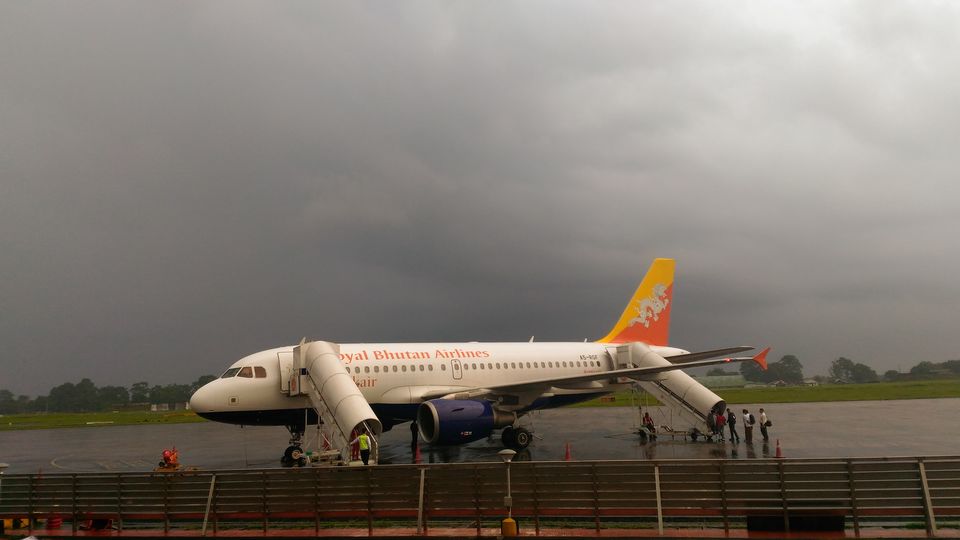 Then I filled a form to obtain the permit and proceeded towards the taxi stand. The airport taxis charge you double, but you have no other way. Except them, all taxi fares are nominal, around Rs 2500-3000 per day.
The one hour ride takes you to Thimphu, the capital city. For visiting the village of Punakha, you have to apply for another permit at the Immigration office in Thimphu, which I did on arrival. Later I hired a taxi to visit Buddha Dordenma, a huge Budha statue on the top of a hill.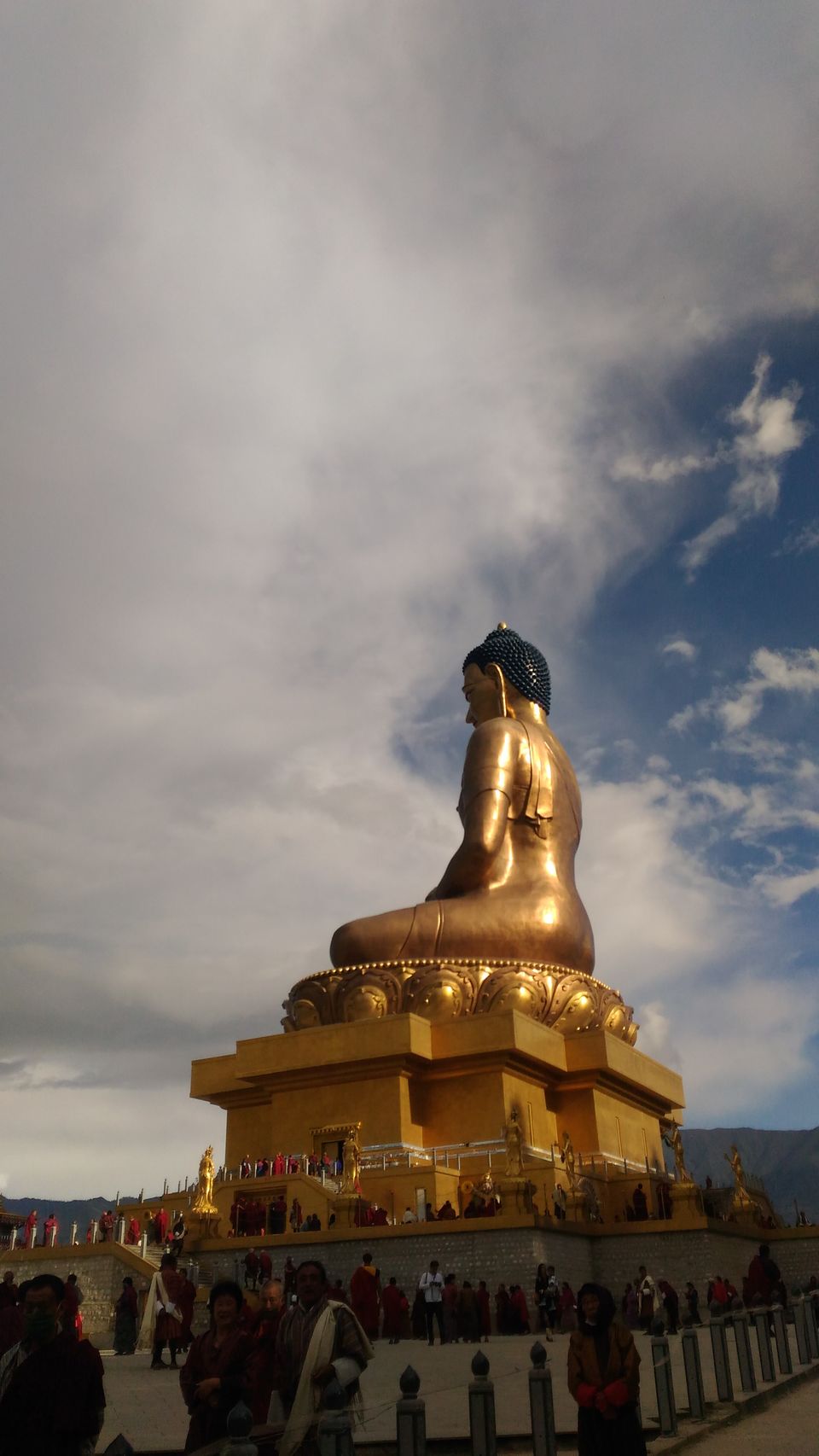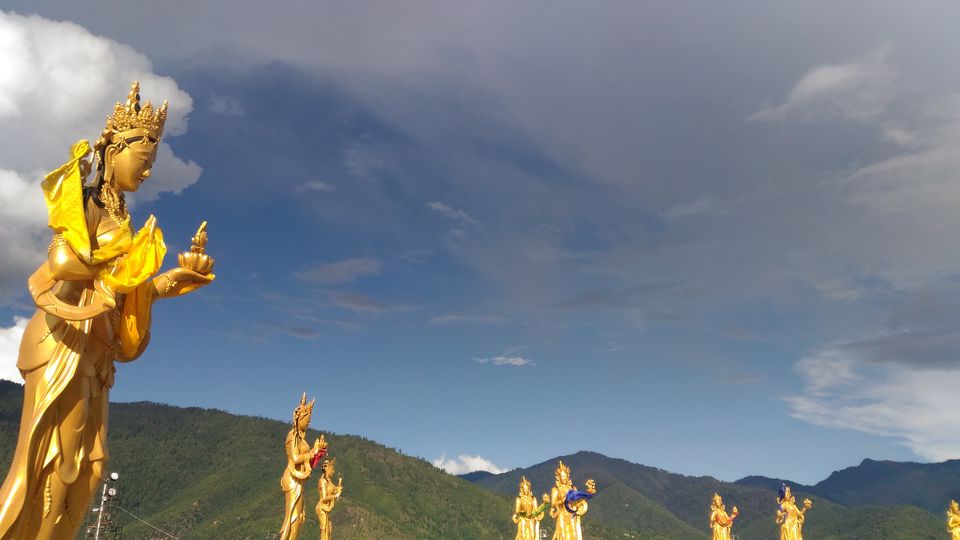 Later I visited a local museum to view the traditional living styles of Bhutanese people.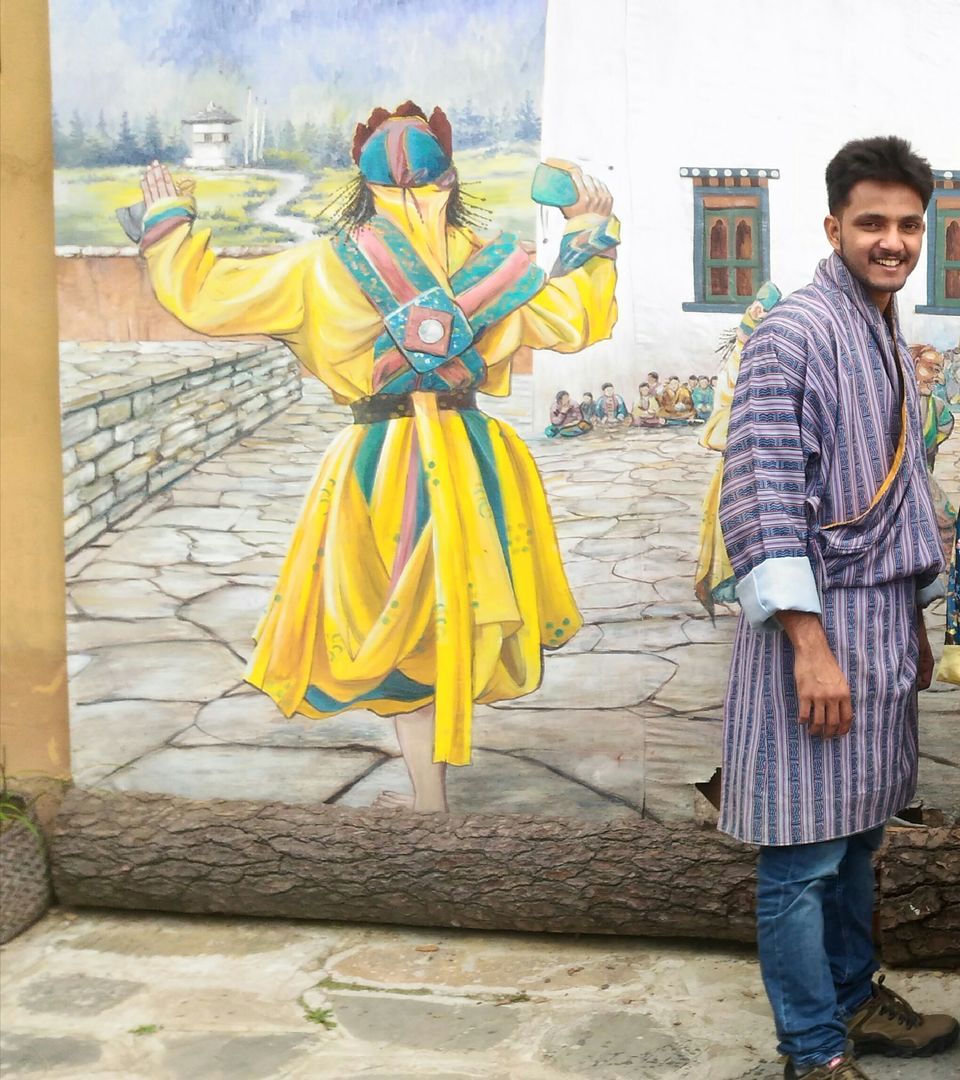 The next destination was the Thimphu Dzong (Dzong means 'fort'), where entry costs Rs 300.
The night you can spend strolling through the Thimphu town, and appreciate the manners people keep and the traffic rules they obey.
Although everybody says it is nearly impossible to cover Punakha in a round trip, I found it misleading. For Rs 3000, you can hire a cab and visit Punakha and come back to Thimphu before night. On the way is Dochula Pass, which has beautiful stupas and more beautiful skies.
Once reached Punakha, we behold vast paddy fields, a clever use of terrace farming and I being native of Palakkad district( the rice bowl of Kerala), felt like I am back home.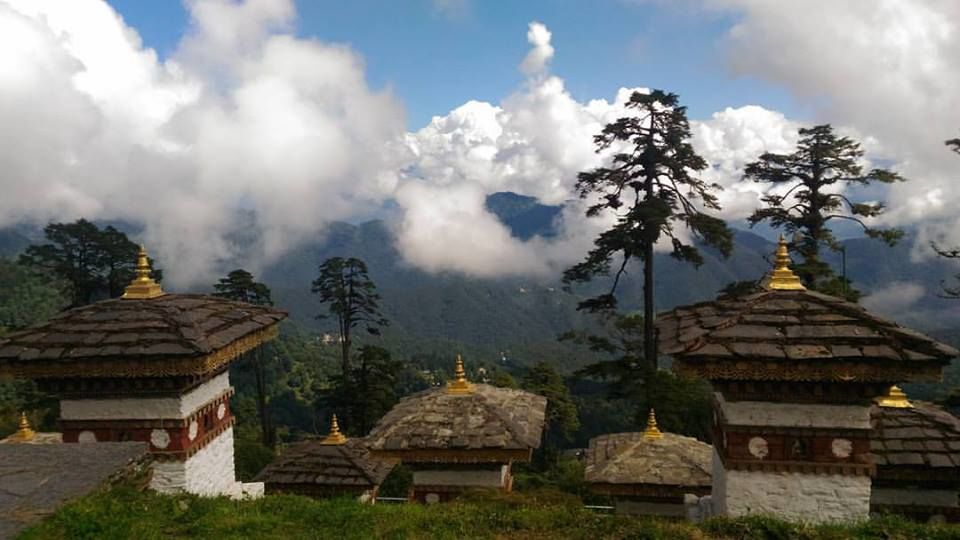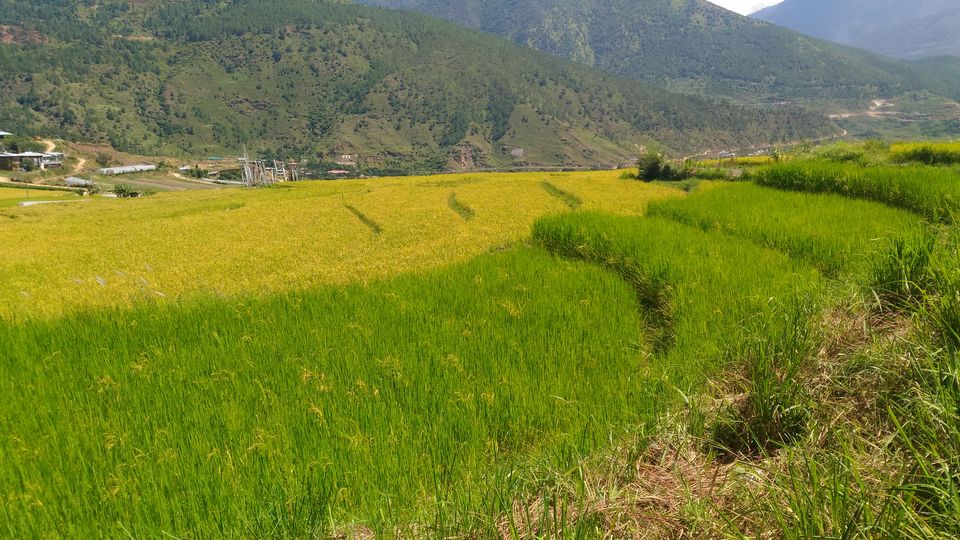 After walking through the middle of the fields, the time was up for a visit to Punakha Dzong, and this one was more elegant than the Thimphu Dzong, although you pay Rs 300 again to view the same architecture.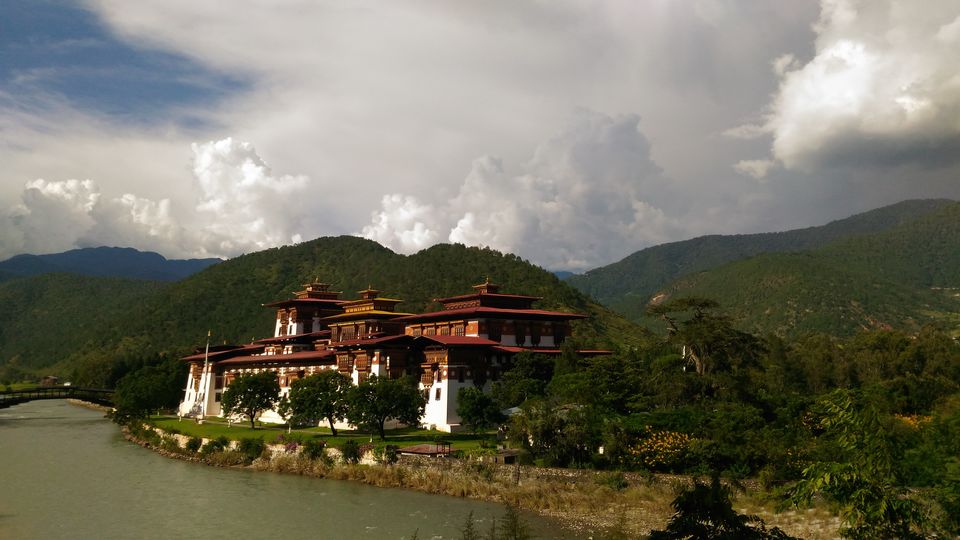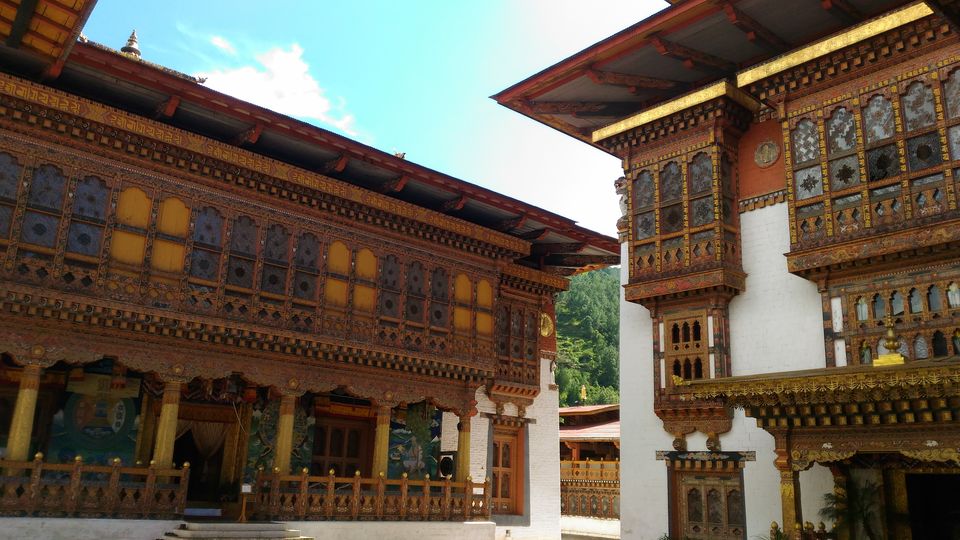 By the evening, I returned to Thimphu.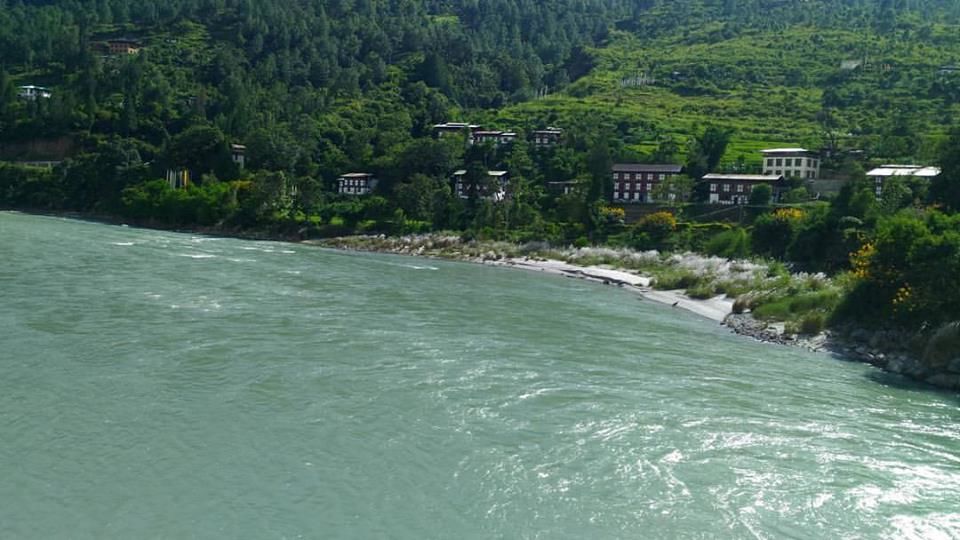 The morning drive from Thimphu to Paro was exciting. Paro is a very small town compared to Thimphu. Thimphu has ATMs but I found few in Paro. Once reached, I set out for Chelela Pass. Clouds were floating by and freezing wind was blowing. In the midst, prayer flags were fluttering as if they were protectors of this remote and mythical land.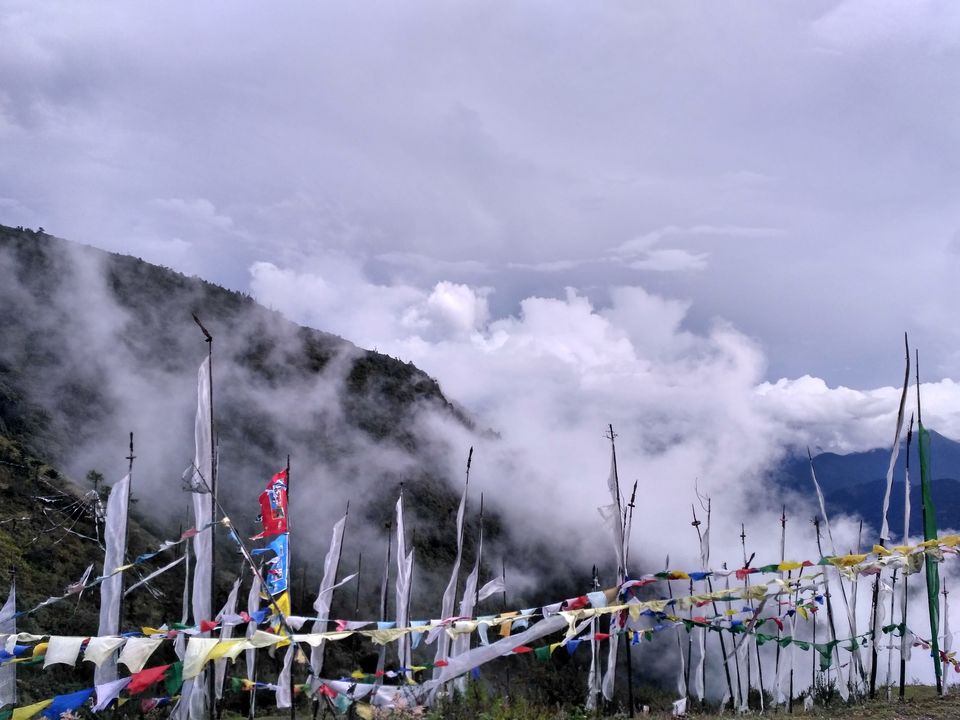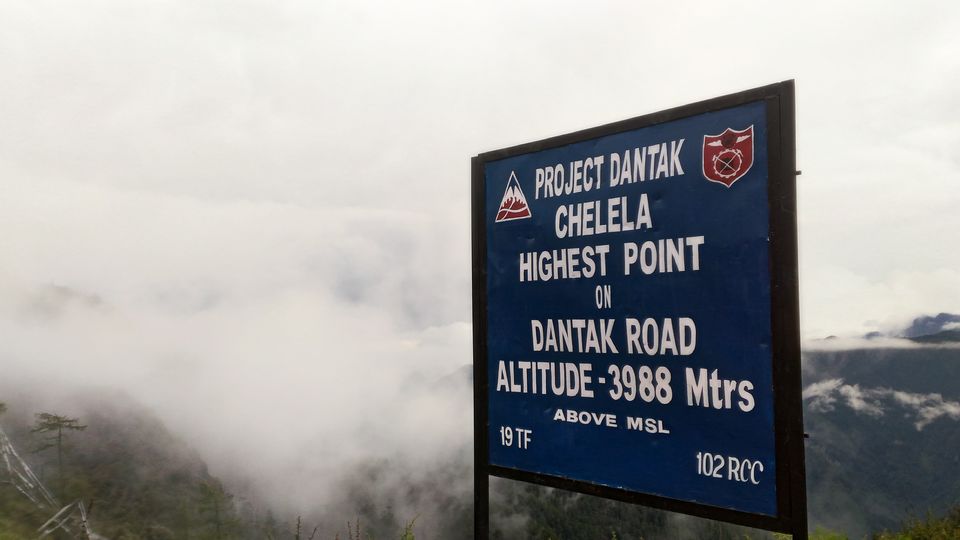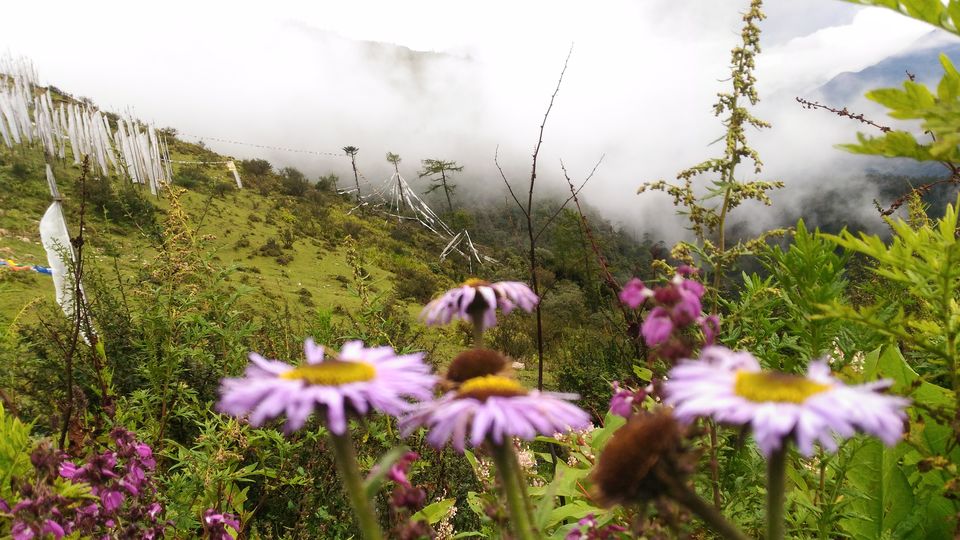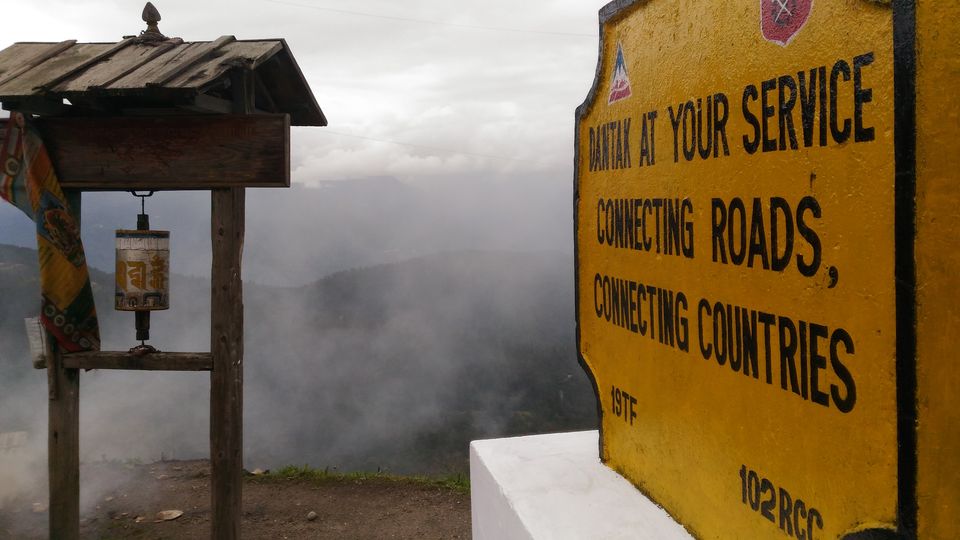 Finally, the day arrived, for the only major tourist spot in the country, at least says so the rules of tourism which misunderstood travelling for sight-seeing. Anyway, the full day was saved for Taktshang Monastery, famously known as the Tiger's Nest! For Rs 800 you will be dropped to and picked up from the base of trekking point. The entry fee to the monastery is Rs 500.
The trail takes a minimum of 2 hours one way and it is better if you carry some food and water because, except at the expensive cafeteria midway, you wont find anything. Drinking water is available in the monastery. And the Tiger's Nest Trail is something that you should never miss at any cost, because at the end every effort is worth it :).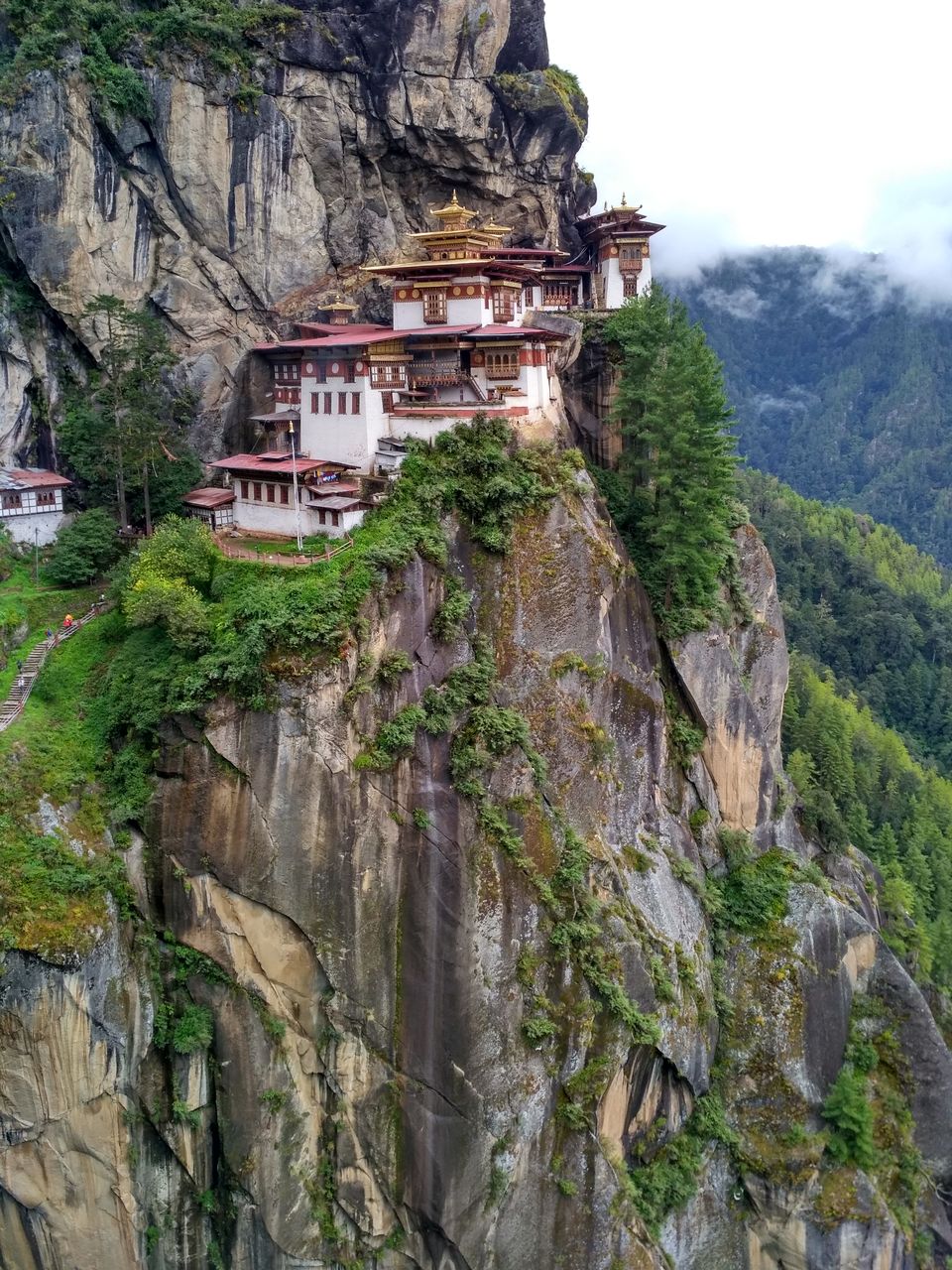 In the evening, after the trek, I roamed in the streets of Paro. Apples can be bought very cheap and you can try local cuisines like emma datshi, made of chilli and cheese.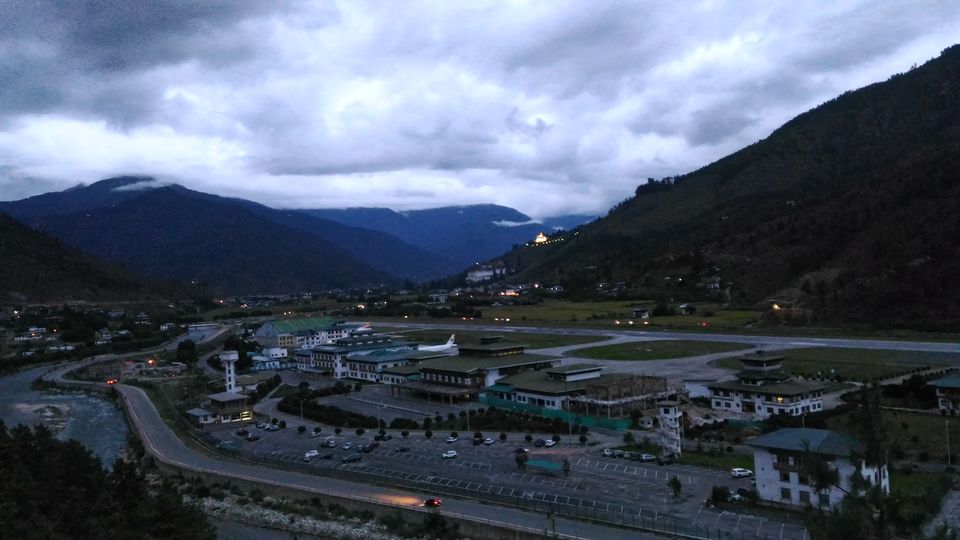 Finally, it is time to bid goodbye to Bhutan, the last Shangri La. Wishing Tashi Delek to the cab driver and thanking for the experiences his country gifted me, I boarded flight back home. I wish every one who spent time reading this found it a little helpful. Happy travelling :).
Frequent searches leading to this page:-
Top Bhutan tour packages with price, Best places to visit in Bhutan in march, Best things to do in Bhutan, Weekend getaways from Bhutan, Weekend getaways near Bhutan, Weekend getaways in Bhutan, Romantic getaways in Bhutan