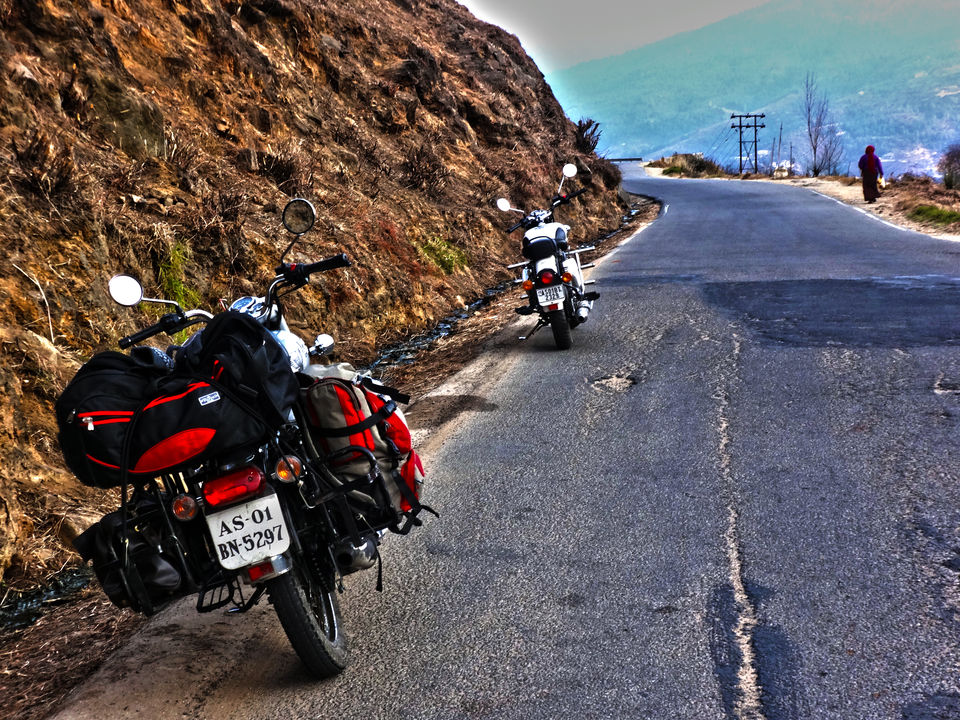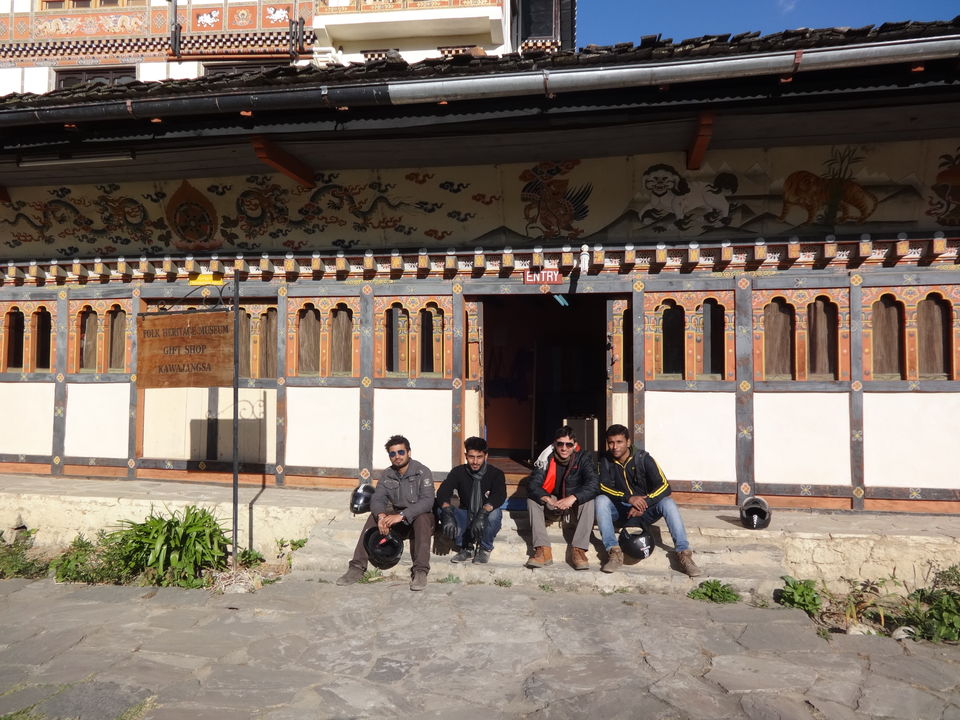 At some in their lives,every young guy desires to go on a motorcycle journey on a Royal Enfield . Words can't define the feeling that you get when you turn your right wrist to boost up your 'machine' on an empty highway ! So I along with three of my friends finally decided to go on bike trip to Bhutan-the land of dragons.Stopping by a home to drink steaming hot tea , using dry grass to lit up fire to warm yourselves when you feel freezing cold- all these small pleasures can only be felt on a bike trip .
Peaceful ,smooth paved roads, breadth taking scenery , nice people , organized traffic , beautiful girls , easily available local beer ; defines Bhutan.The landlocked kingdom is quite a mystery in itself where people worship the symbol of 'penis' for good luck ,where local's still embraces their traditional dress 'kira'.
We started our journey from Bongaigaon ,Assam at around 10:30 am via NH 31C. The drive along the highway was smooth over well carpeted roads. On the way we went through through Buxa National Park and rode through acres of lush green tea garden of the Doars on either side of the road.Finally we reached Jaigaon ,the Indian border town at around 5 pm and checked into our hotels.In the evening we entered Phuentsholling as people are allowed to enter eitherside before 8 pm and checked into a local restaurant for dinner.
Next morning we crossed the gate marking India-Bhutan border and entered Phuentsholling,the Bhutanese border town . It was a refreshing change from the chaos of normal Indian horn blaring cities , senseless parking to quiet and orderly kingdom. Rows of Bhutanese style buildings lined the main road that was well regulated with disciplined traffic and décor .Phuentsholling is a Bhutanese town with lots of restaurants,cafes and bars staffed by young Bhutanese girls in 'kira'-their traditional dress. Obtaining the permit to enter Bhutan and our bike permit took around 3 hours and we could finally start our journey to Thimphu from around 4 in the evening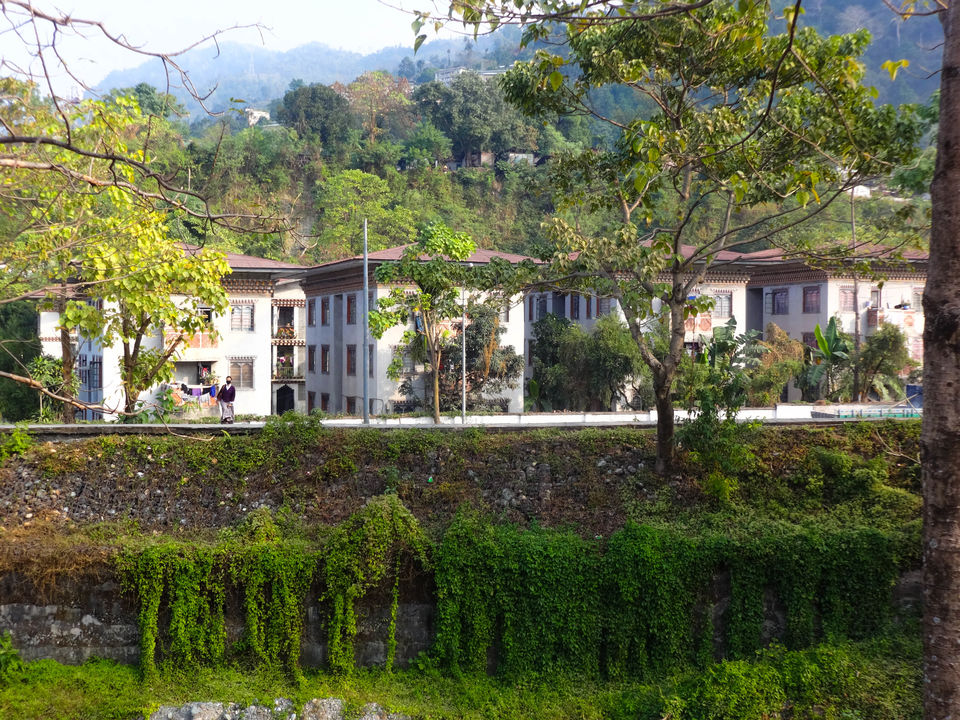 The distance between Phuentsholling and Thimphu is 180 kms and the road climbs up through steep gradient from Phuentsholling .We crossed towns like Gedu ,Chukkha , Tsimashim on our way to Thimphu –each of them reflecting the peace and serenity of the Bhutanese way of life .As we started our Journey at 4 in the evening ,so it took us about 9 hours to reach Thimphu .It was a terrific experience –riding amidst heavy fog in the night ,light up a fire using roadside dry grass , taking cigarette breaks after riding for about 30 minutes because of the freezing cold temperature.Finally we checked into our prebooked hotel at around 2:30 am.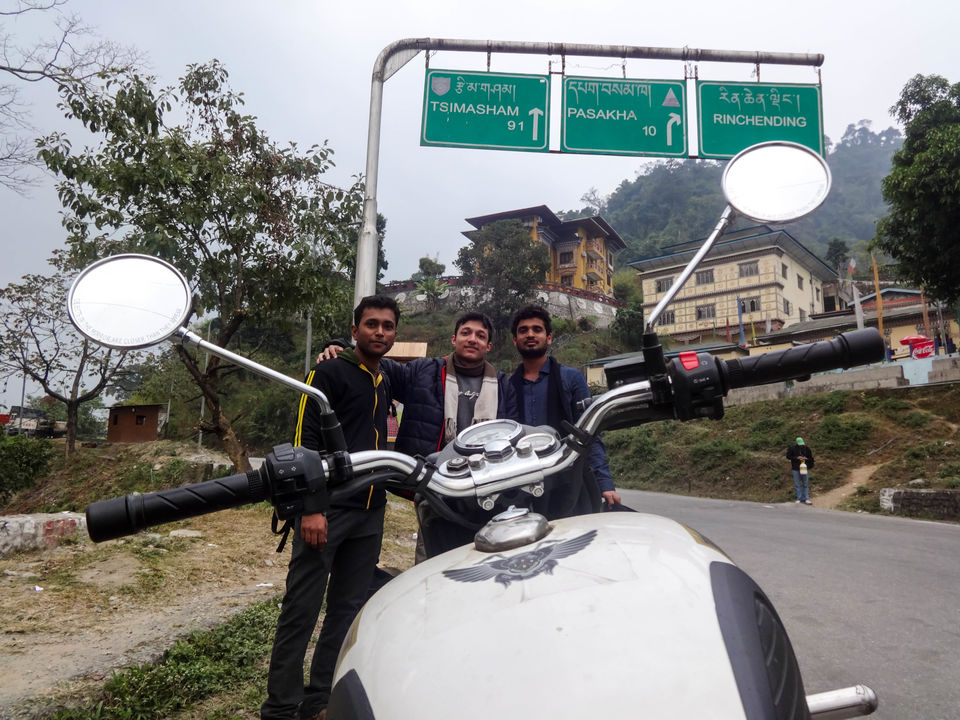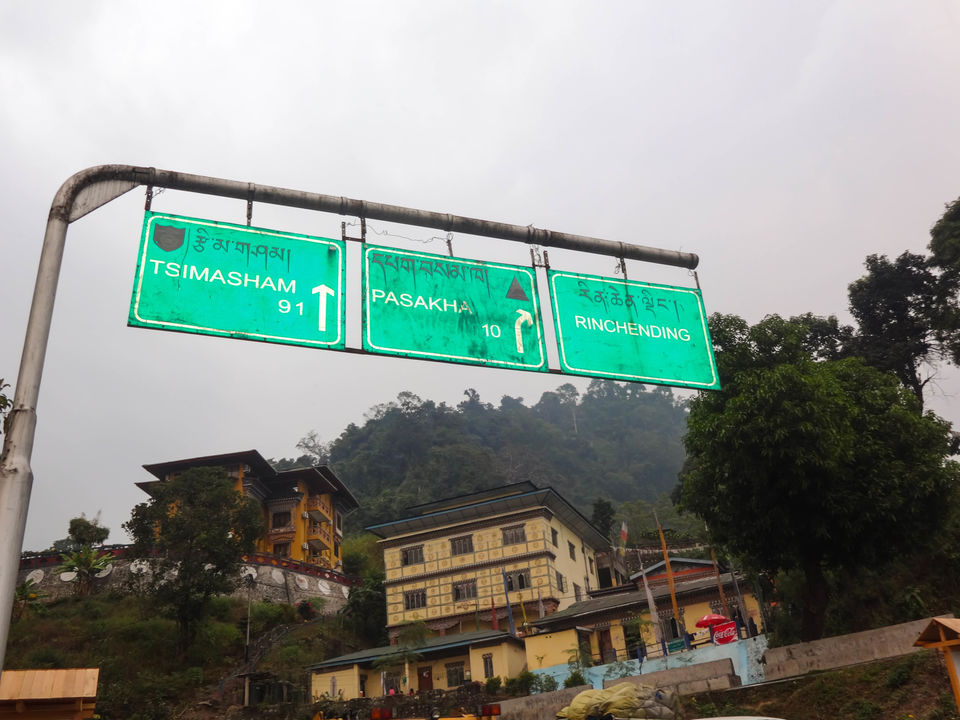 Next morning we went for local sightseeing of Thimphu . First we visited the BBS Tower that offered us a bird's eye view of the picturesque Thimphu city. We then paid a visit to the majestic Great Buddha Dordenma Statue, Folk Heritage Museum , Tashi Choo Dzong while other times cruising in and around Thimphu on our bikes. In the evening we strolled in Norzim –La, the main street of Thimphu and later in the evening hopped on to a nightclub –'The Thimphu Club'.The environment inside the club was quite different from the traditional Bhutanese way of life, as it was buzzing with western- influenced music and dance.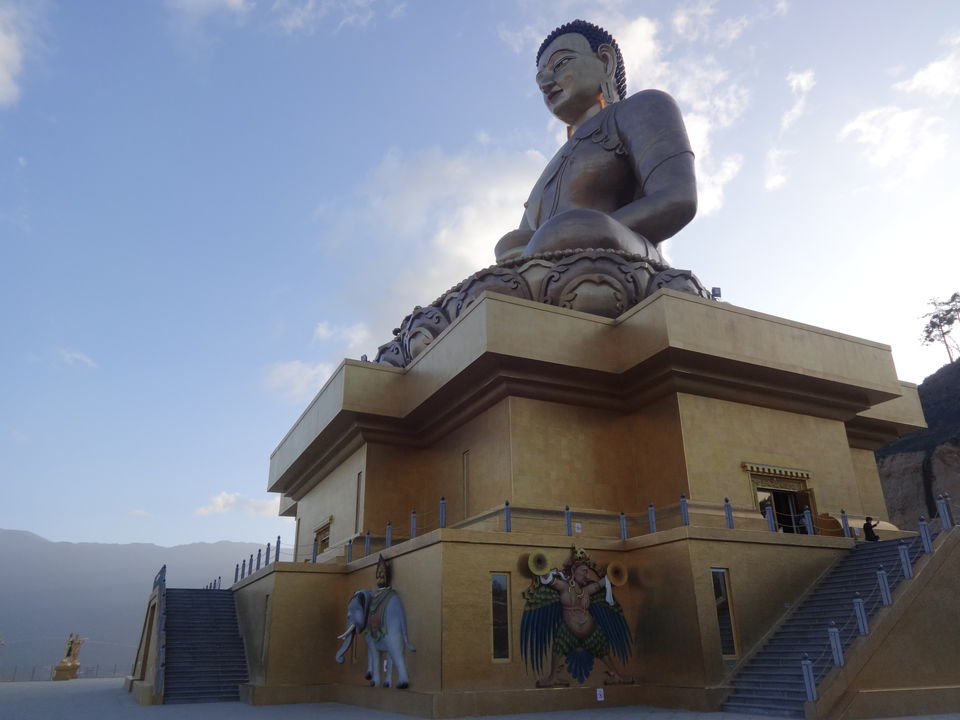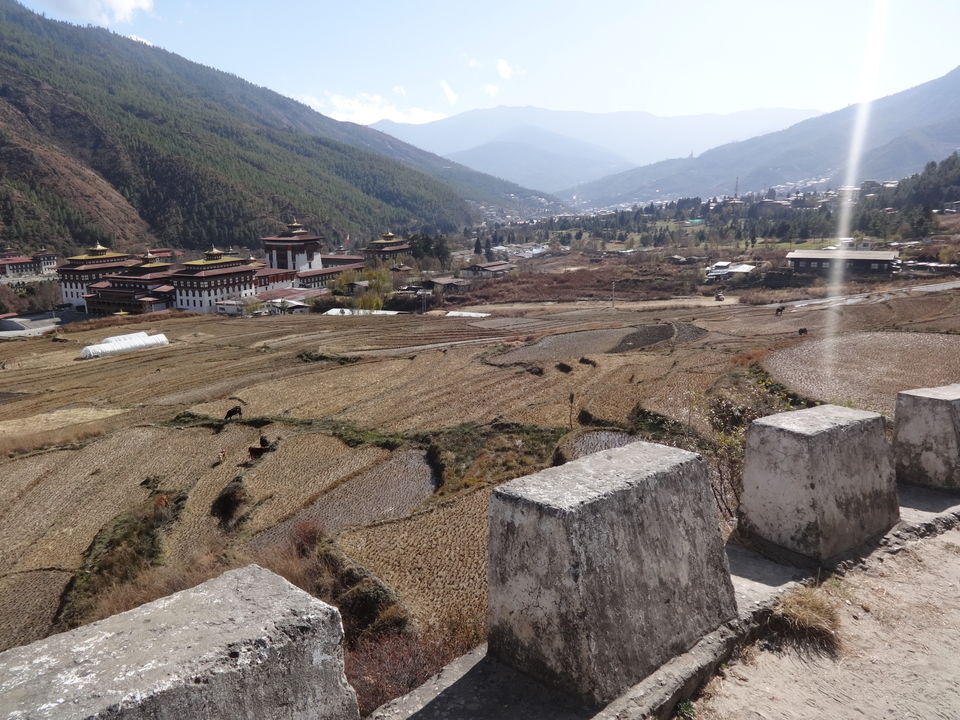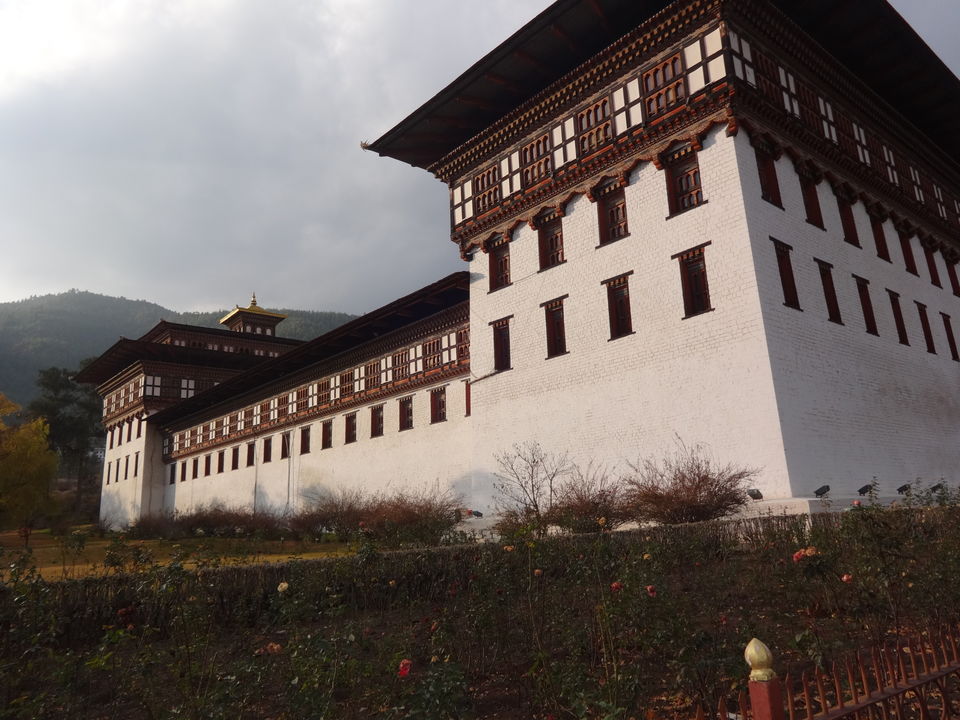 Next morning we drove back towards Phuentsholling and after about 25kms we reached Chunzom and took the right turn towards Paro. The road to Paro was silky-smooth, appearing and disappearing along the many folds of the mountain of Alpine forests. First landmark we came across on our way to Paro was the one and only airport of Bhutan ,a beautiful landstrip surrounded by mystic mountains and green fields . Few kilometres before entering Paro we were greeted by the majestic Paro Dzong, an imposing citadel .After crossing Paro Dzong ,we entered Paro town. We were awestruck by this out of the world scenario . Paro was original ,pure and traditional Bhutan. Both sides of the main road were lined by traditional stone-wood Bhutanese style buildings that housed shops, restaurents etc.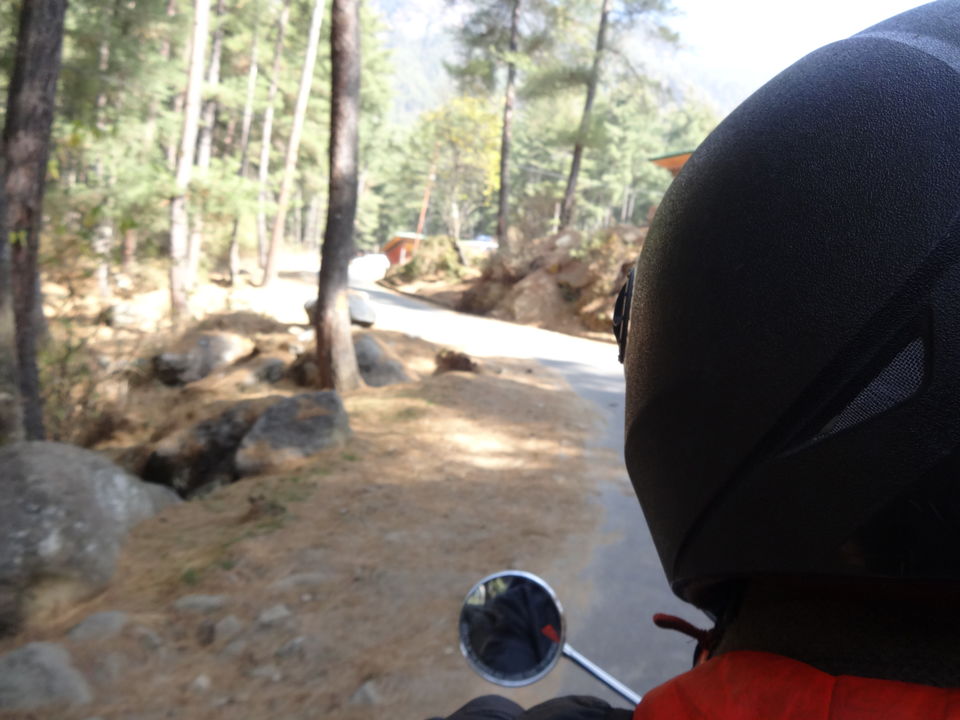 Next day early in the morning we decided to go to Taksang Gompa or famously known as the Tiger's Nest. It was one of the ten most precariously placed shrines in the world . The first glimpse of Tiger's Nest is magical ! It's like a secret monastery ,waiting to be discovered . The trek to the monastery is very exciting .After we started the trek , we found ourselves passing through woods, rocks and small springs. While trekking upwards , we witnessed fascinating views of Paro town and the valley below . The trek was very exciting and after 3 hours of trekking we reached Tiger's Nest and it was divine ! The peacefulness of the surroundings and the spiritual feeling of fulfillment which one gets after 3 hours of gruesome trekking is simply surreal and this makes Tiger's Nest a must-go destination in the bucket list of every traveler. .Finally after admiring the surrounding natural beauty and clicking photos for sometime we returned from Tiger's Nest and directly made our journey towards home.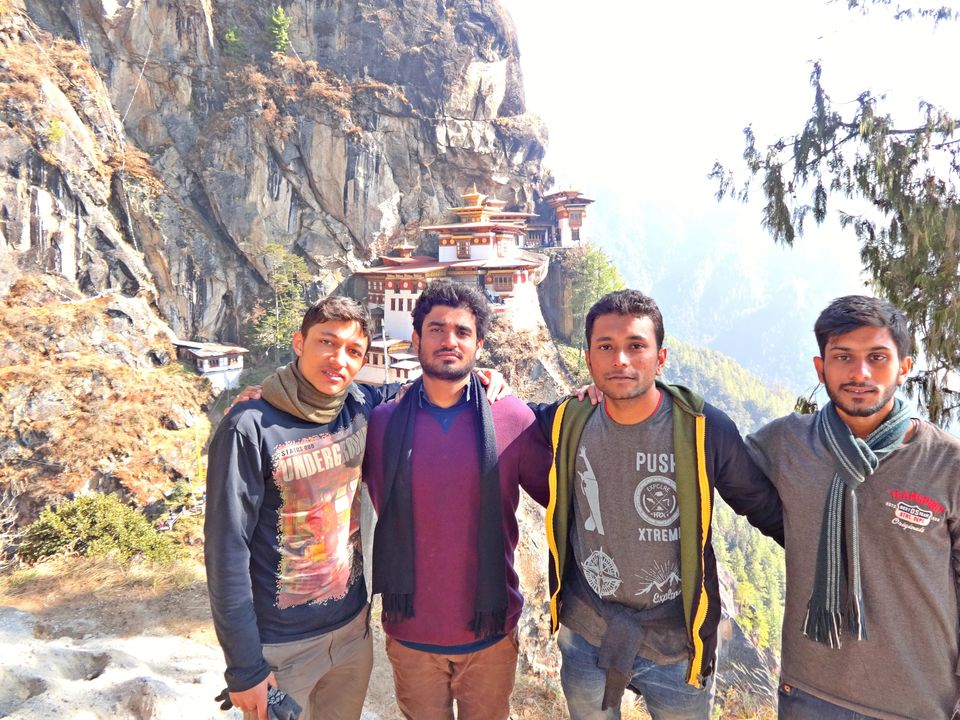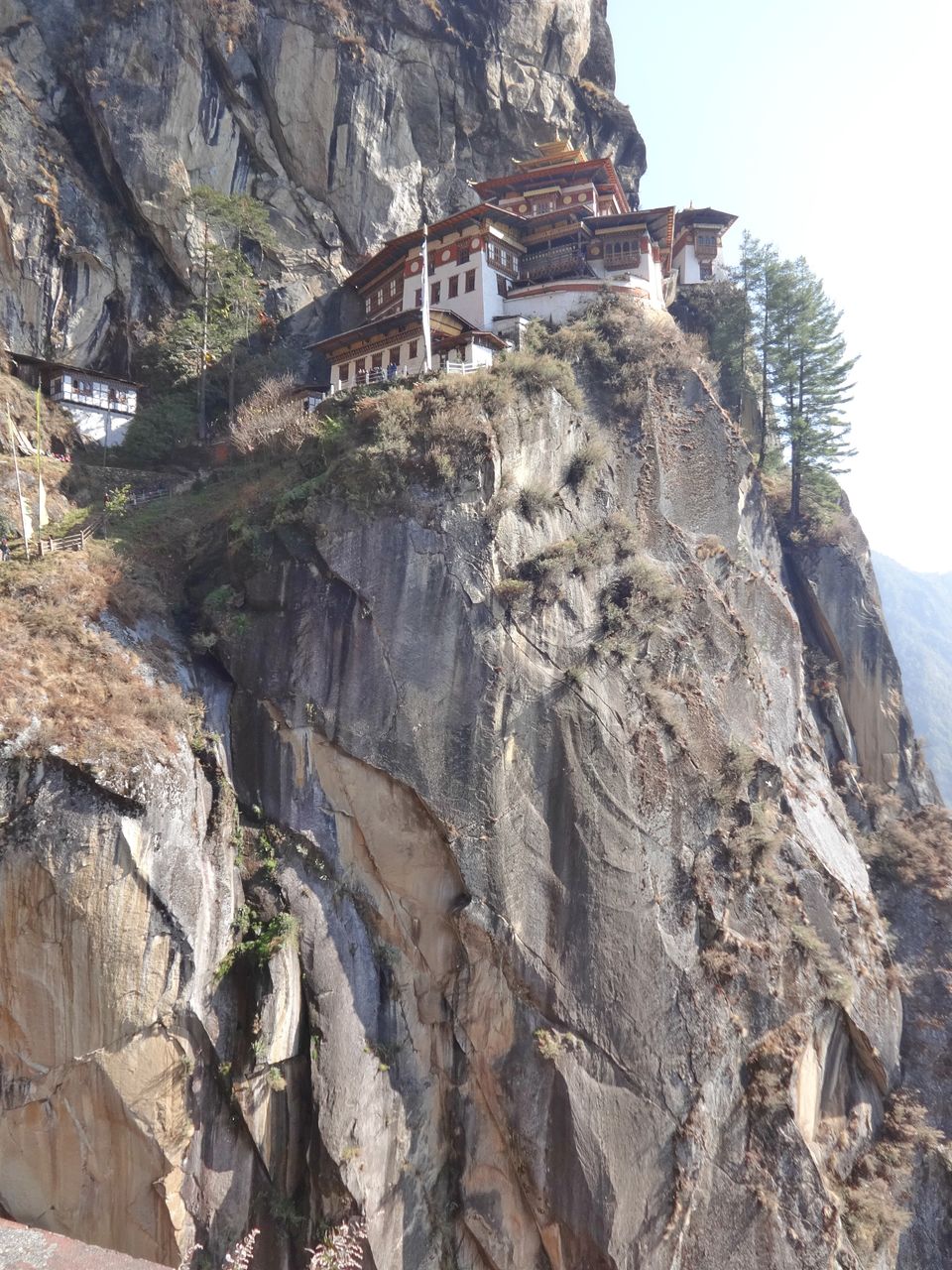 Some more additional information about the trip which would help the viewer's:
. Bikes are available on rent . Anyone can rent it from Bongaigaon,guwahati.
. Minimum budget is Rs 12000/- . About 50% of the budget is covered in bike renting and petrol cost.So one can plan accordingly
. Before going to the trip bullets or any other should be serviced thoroughly and if possible rider's should take a service kit with themselves.
. Rider's should check the bike tyres,chain etc after riding for 1 or 2 days
. To go on a bike ride you need driver's license and other bike documents.Permits are prepared in Phuentsholling and time required depends on the crowd present .
. Passport or Voter ID card /Aadhar card is necessary to enter Bhutan.Passport is optional.
. For any other information contact me .Email : trinabhdowerah13@gmail.com
Frequent searches leading to this page:-
tour plan for Bhutan, Bhutan adventure tour, Bhutan luxury travel, trips to Bhutan tours, Bhutan travel guide, vacation tour packages