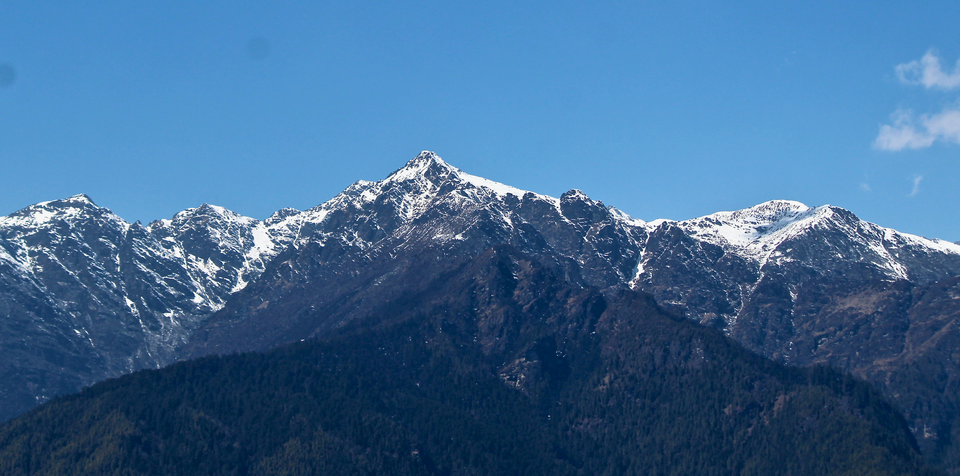 The flight has just arrived at the Bagdogra International Airport and we were in hurry to rush towards Siliguri. The plan was to pickup the bike from the vendor and to reach Phuntsholing by evening. After passing through the narrow roads and heavy traffic of Siliguri we were able to start our bike journey around 2 PM in the afternoon. As decided we took the shortest and the most scenic route as suggested by google map (Sevoke-Malbazar-Nagrakata-Jaigaon route). This part of our journey took us through the scenic Doors floodplain. We passed through numerous rivers (river Teesta being the biggest one), beautiful tea gardens and scattered settlements. The road was in very good shape and we reached Phuntsholling around 7PM (with 2 breaks in between).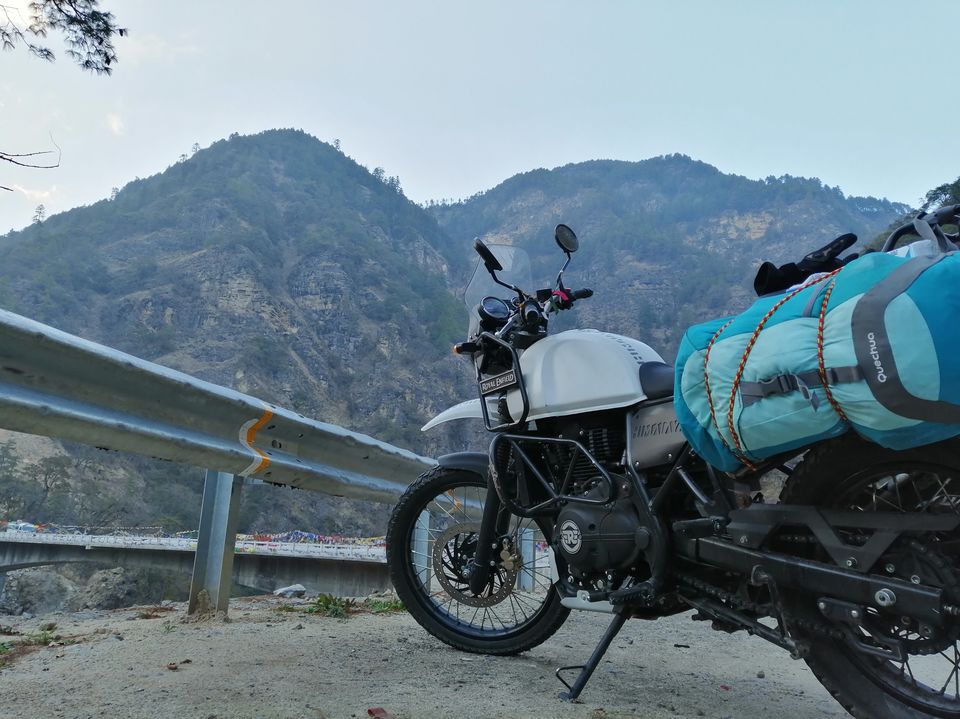 Phuntsholing, the border town is considered as the financial capital of Bhutan. All Indians as well as foreigners entering to Bhutan through road has to obtain entry permit from Phuntsholling. It hardly takes an hour to obtain the entry permit for entering into Bhutan. They don't charge anything to issue entry permits to Indians. After obtaining entry permit our next leg of ride was to reach Paro by evening. We have started riding towards Paro around 1 PM in the afternoon. The road from Phuntsholing till Paro is built and maintained by the Border Road Organisation (BRO) under the name project Dantak. One can see a number of beautiful waterfalls, dense forest, hairpin bends and mountain passes while crossing this road. I would say it is one of the most beautiful motorable roads I have ever travelled. Don't forget to have some snacks and tea at the Dantak canteen on the Phuntsholing-Thimphu highway. They serve some really nice stuffs. Finally we have reached Paro around 6:30 in the evening. It was chilling cold in Paro with a temperature of 4-5 degrees. The day ended with some wonderful Bhutanese food in the hotel at Paro.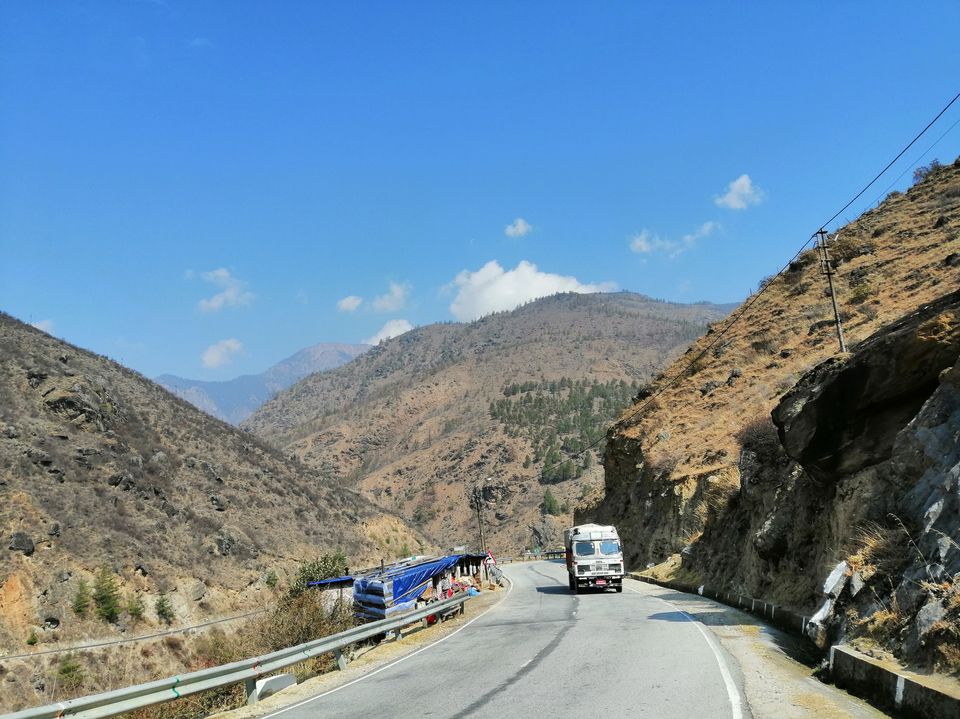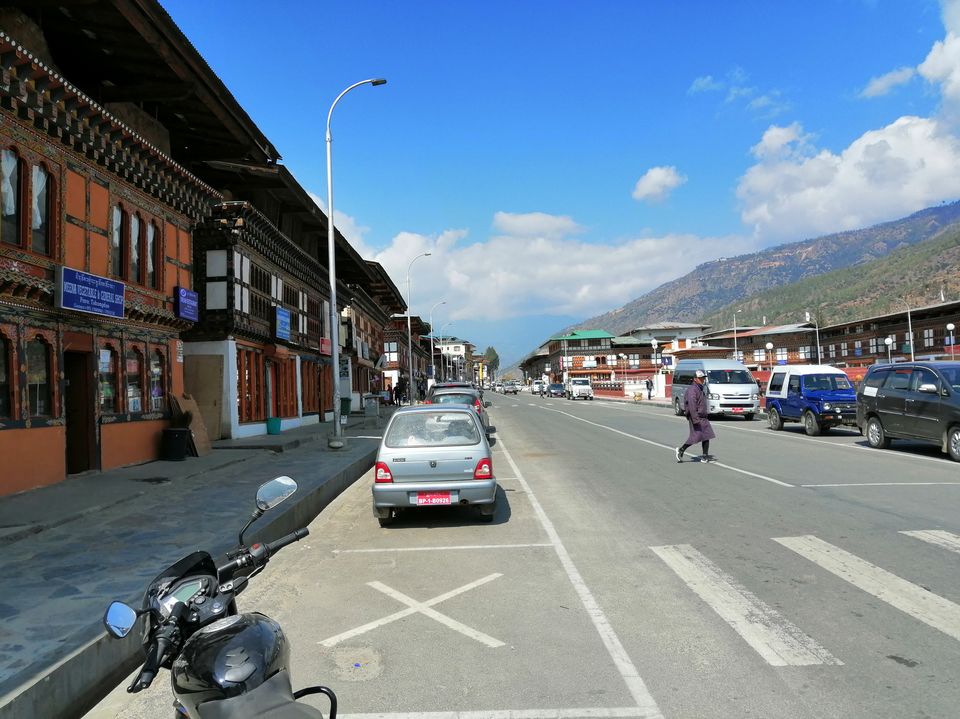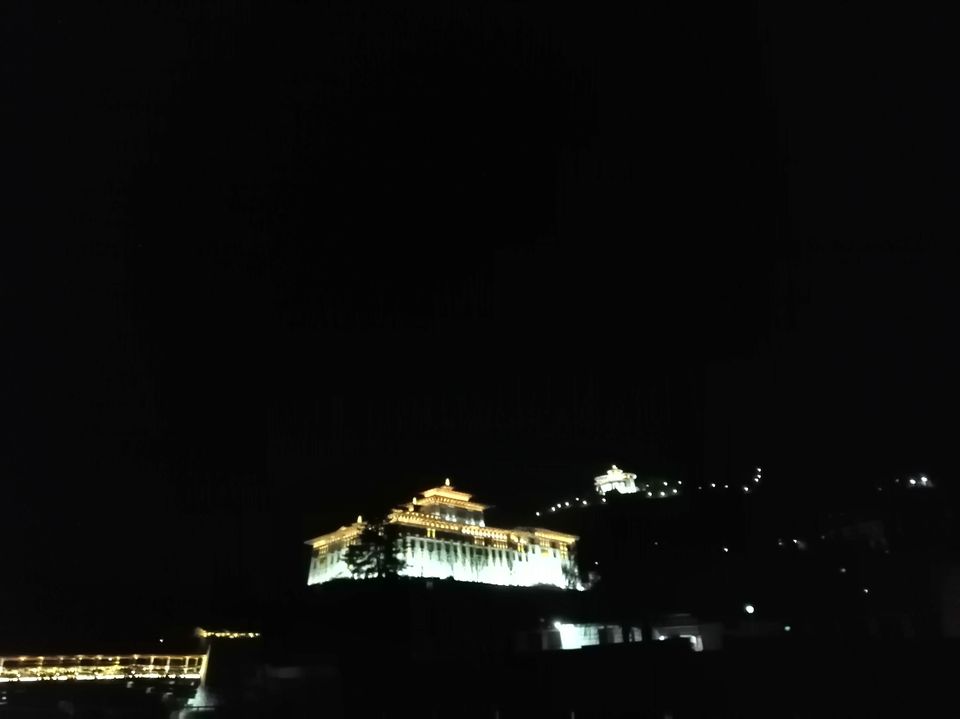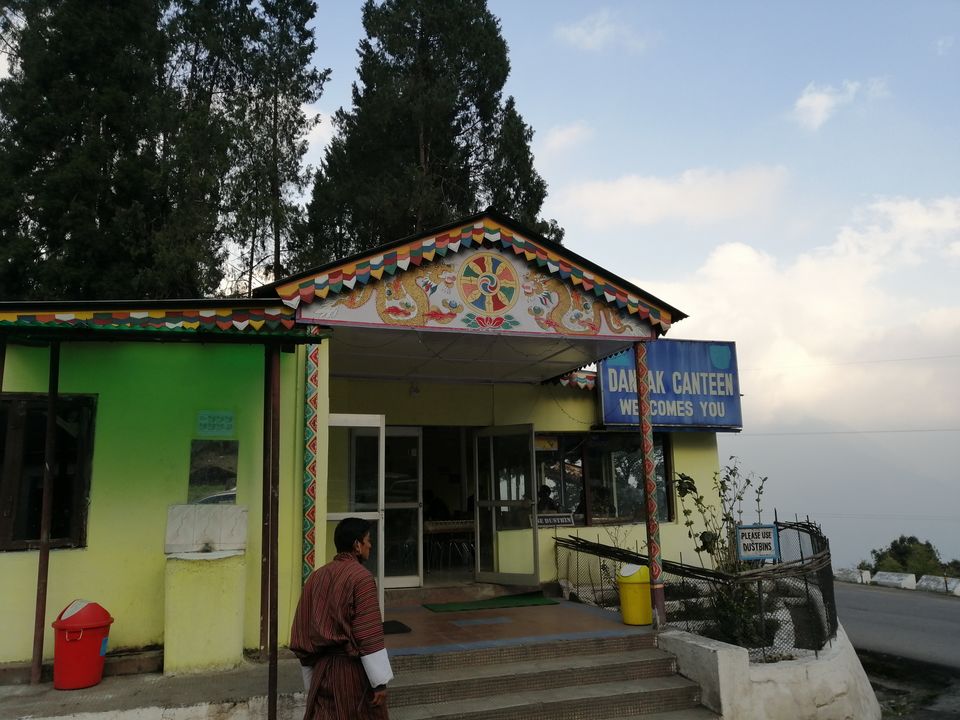 The temperature dropped to -4 degree in the previous night. The room heater in the hotel was the only saviour. We woke up little late and started towards the Tiger's nest monastery after our breakfast. Nested on the stiff slope of a barren hill the Tiger nest is one of the most sacred Buddhist sites across the globe. The trek to the monastery can be considered as a moderate trek. It took us almost a day to climb up and down. But the effort was worth taking. It was really a blissful and indescribable experience inside the monastery.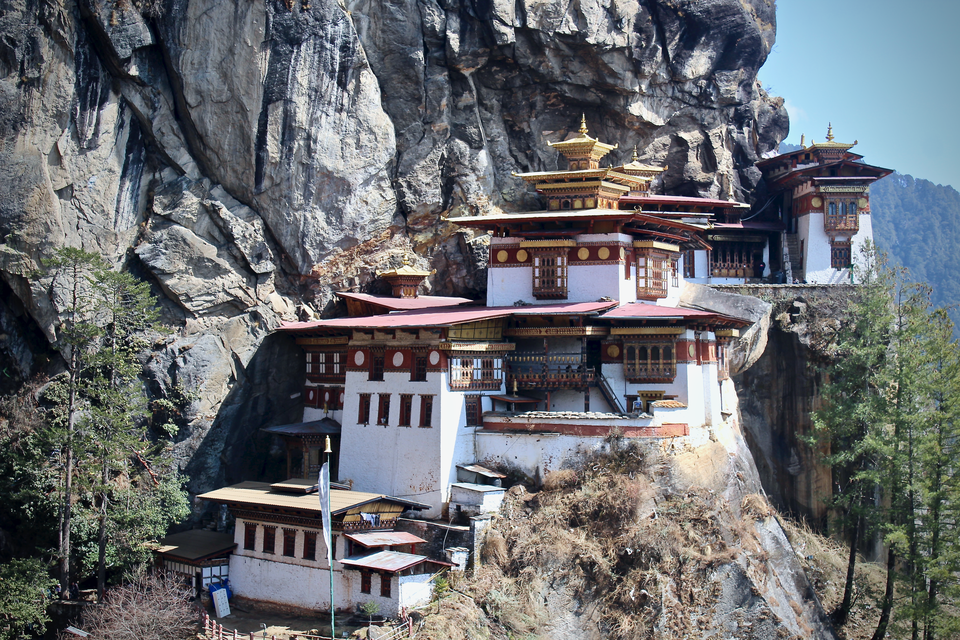 The next morning we started our ride towards the Chele La pass. The plan was to ride upto the Haa Valley. But after passing some 15 KMs we were unable to ride due to heavy snow on the road. We even could not reach the Chele La pass. Anyway it is always a wonderful experience to play with the snow. We played quite some time with the snow before moving towards Thimphu, the capital city of Bhutan. It was drizzling in Thimphu that evening. The temperature remained well below zero degree that night.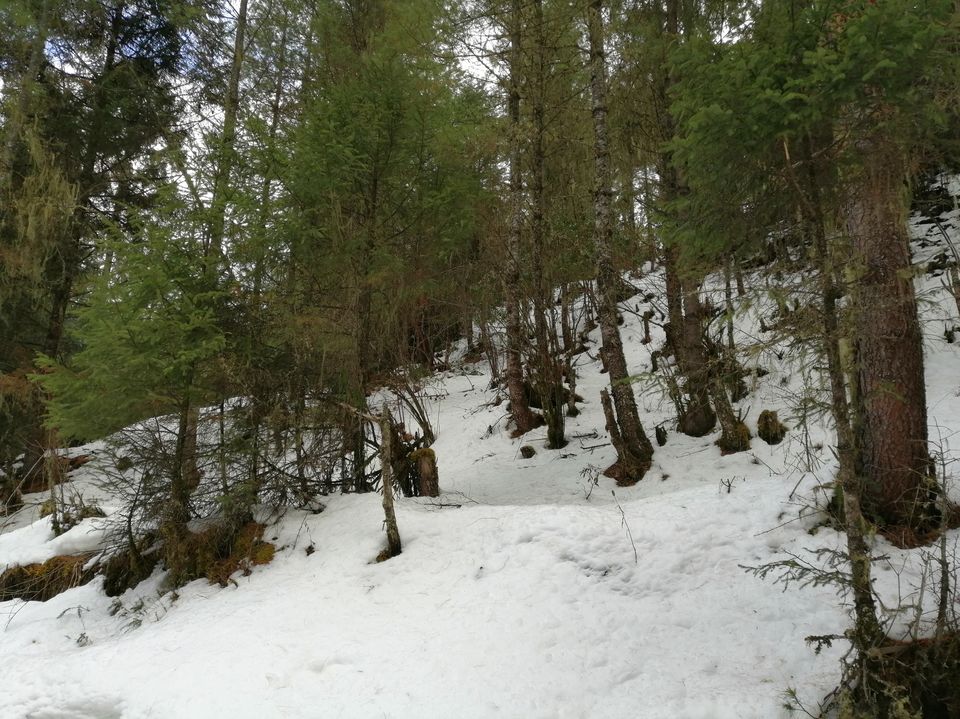 To our utter disappointment it was a Sunday and the immigration office in Thimphu was closed. We didn't get restricted area permit to further travel towards Punakha and Wangdue. The mood of the weather was as bad as ours. It was cloudy and cold. So we decided to explore Thimphu market that evening. The market was vibrant and a great place to spend a beautiful evening. The best way to explore Thimphu is to walk as much as you can. We walked through the streets, had some amazing food and sat near the watch tower in that lazy evening.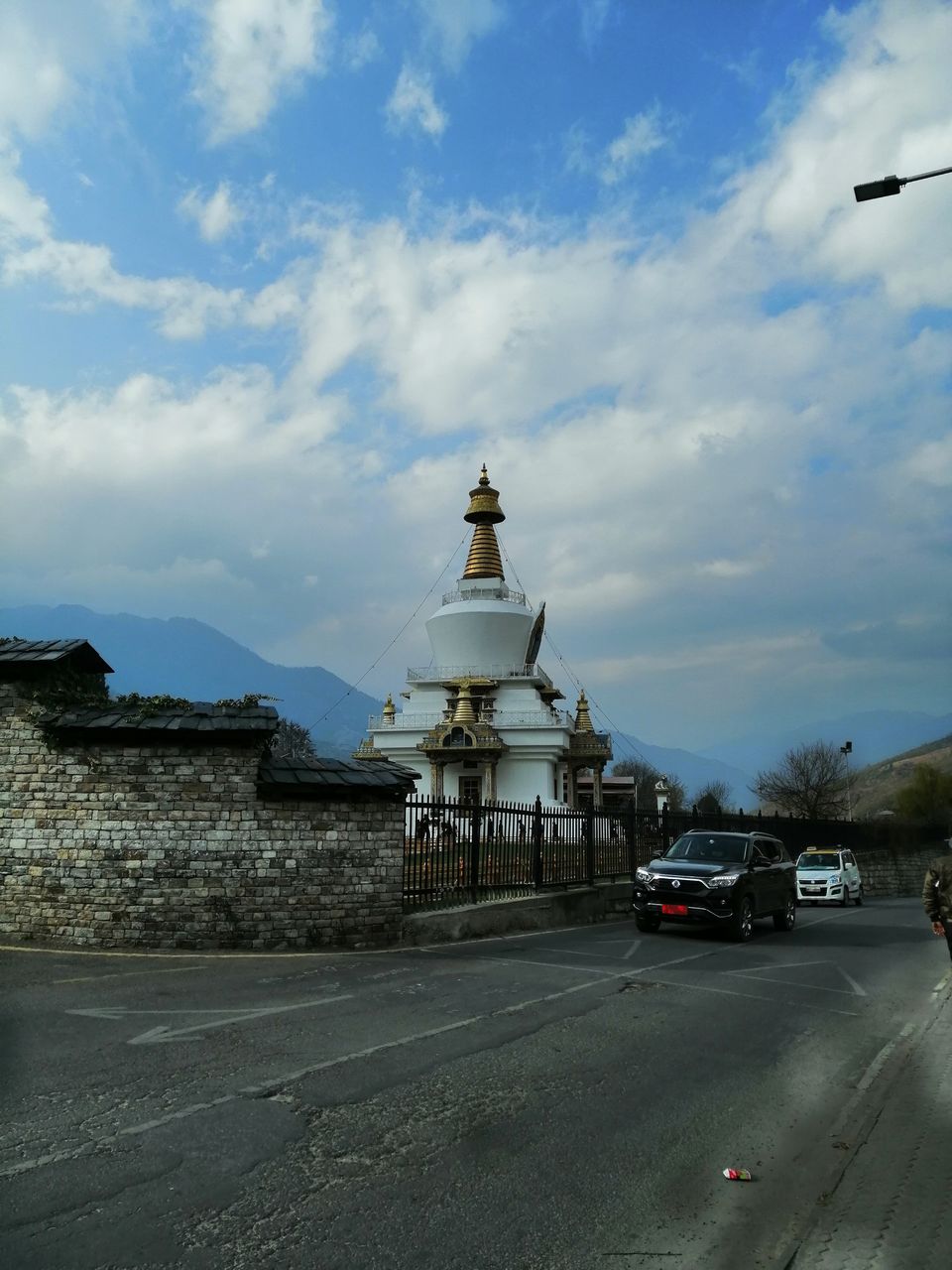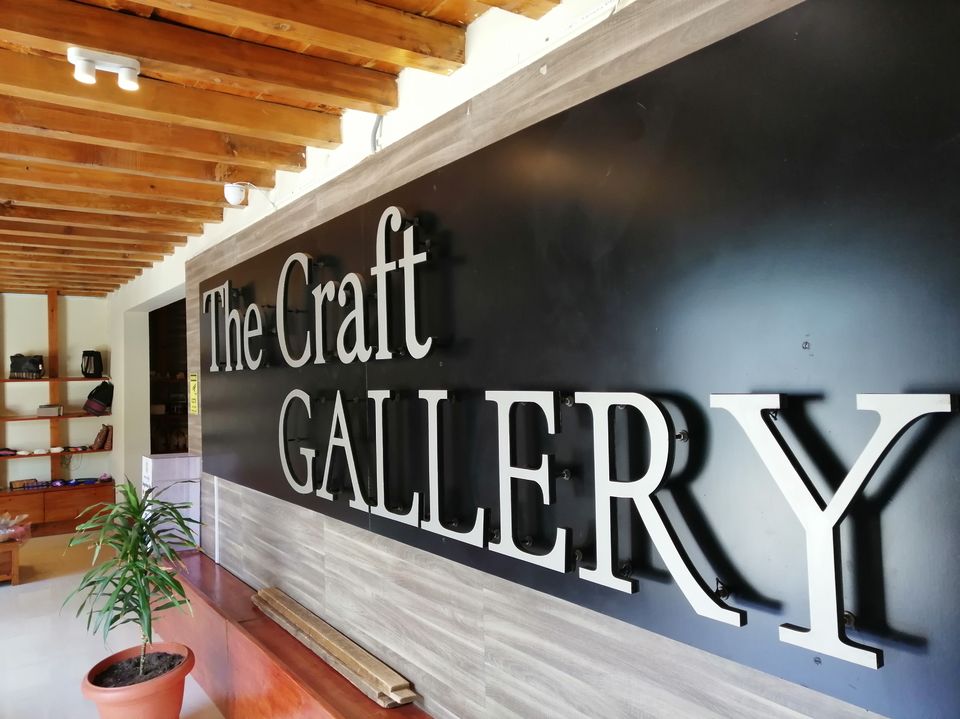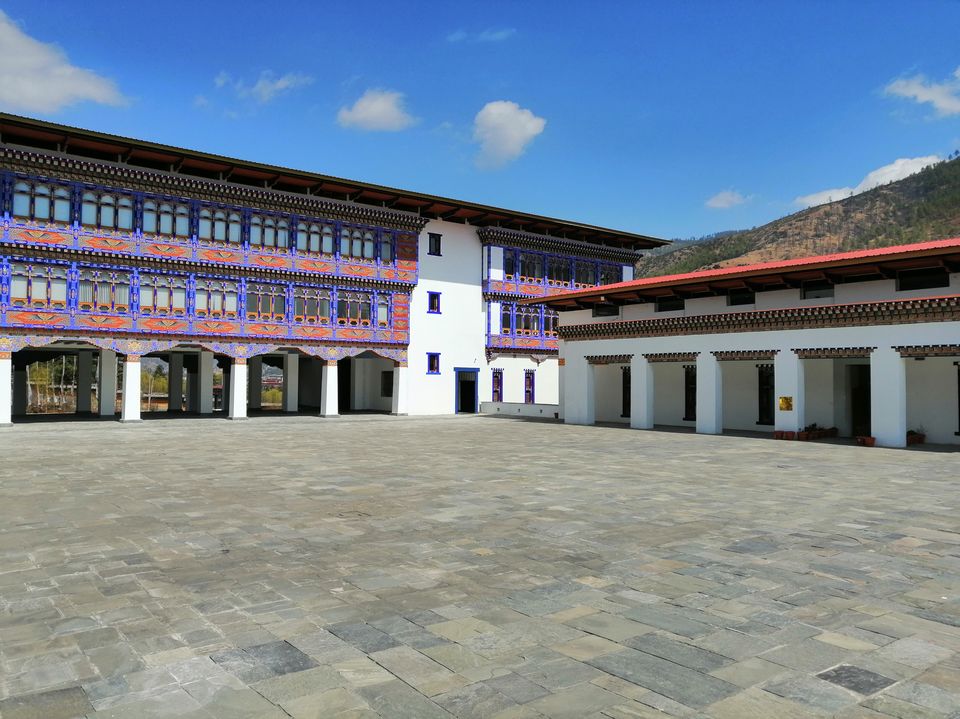 We applied for restricted area pass in the next morning and rode till Dochula. Due to time constraints we could not go till Wangdue and Punakha. Dochula is the mountain pass on the Thimphu-Punkaha high way. One can see the Gangker Puensum, the highest peak of Bhutan from this place. But due to cloudy weather we couldn't see the peaks. There are 108 small stupas and a monastery at Dochula. After visiting the place we have come back to Thimphu in the afternoon. There are quite some places to see in Thimphu like Buddha Dordenama, memorial chorten, museums etc. most of which we covered that day.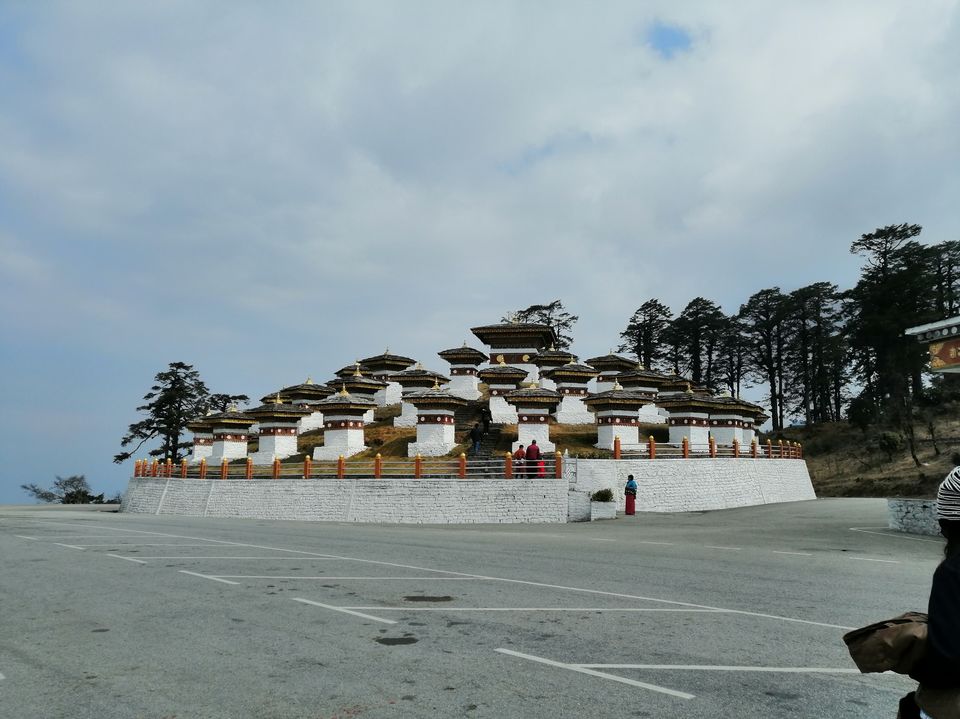 Tips for Indian travellers visiting Bhutan
To enter into Bhutan through road Indians need to get entry permit from Phuntsholing. The documents required to obtain an entry permit are passport or voter ID card(original as well as photocopy), one passport size photo, minimum one day hotel booking receipt and your travel plan. Entry permits are given for a period of 7 days for Paro and Thimphu only at Phuntsholing, you can extend the permit at the immigration office situated in Thimphu. You can also get restricted area permit to travel beyond Thimphu & Paro at the Thimphu immigration office. Kindly note that all the government offices in Bhutan remain closed on Saturday and Sunday so it is advised to place your journey accordingly. If you are taking your own vehicle you need to obtain permit for your vehicle from the RTO office in Phuntsholing at the cost of 100 rupees per day. Do keep all the original documents along with your driving license to get RTO permits.
Indian currencies of denomination INR 500 and less are accepted across Bhutan. You can also get Bhutanese currency by giving equivalent amount of Indian rupees at the immigration office in Phuntsholing. The ATM services of Bank of Bhutan (BoB) and Druk PNB Bank are available in Thimphu but they charge a hefty amount on cash withdrawals so carrying cash from India is the best option for your Bhutan trip.
You will find numerous shops in both Thimphu and Paro for shopping. While shopping don't hesitate to bargain a bit to get the best price. Liquor is very cheap in Bhutan as compared to India. There are duty free shops in Thimphu where you can get all kinds of liquors. Don't forget to try Zumzin peach wine which is a product of Bhutan.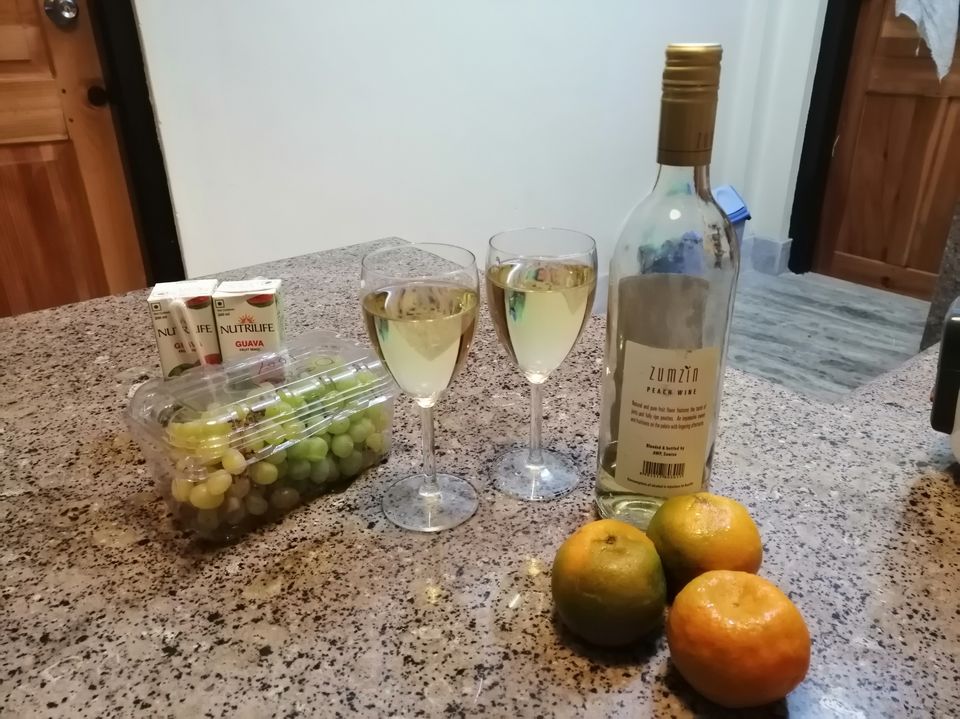 Frequent searches leading to this page:-
tour plan for Bhutan, Bhutan adventure tour, Bhutan luxury travel, trips to Bhutan tours, Bhutan travel guide, vacation tour packages