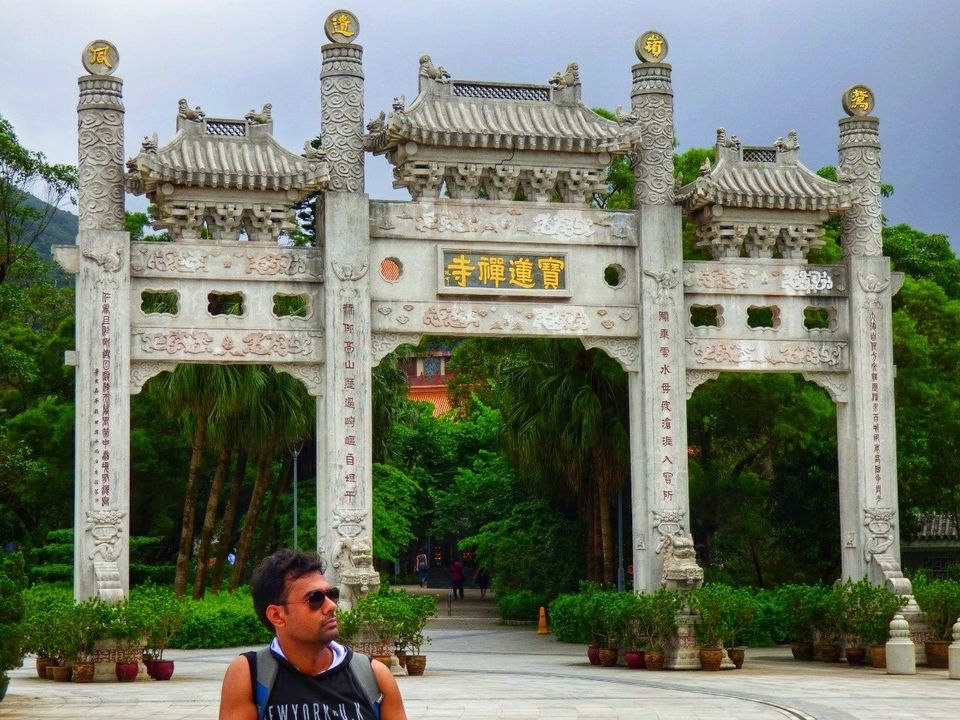 Lantau Island, the largest of Hong Kong's islands, lies at the mouth of the Pearl River. Its mountainous interior includes 934m-high Lantau Peak, known for its sunrises. A one day trip to Lantau Island will cost you less than 10,000 INR and the time and money is worth every penny. Buses are easily available from Hongkong, and you can reach here early morning by 3-4 hour bus journey. Main attraction is the bronze Tian Tan Buddha,aka Big Budhdha a 34m-tall statue on a hilltop reached by a long stairway. Though the place is famous for the sun rises, even a slightly cloudy day gives heavenly feelings. The views from the hill top are amazing .The place is so green, clean and full of tranquility.
Po Lin Monastery is located just nearby. Monastery gates are beautifully carved. We visited inside the main chamber where photography was banned. Here are few glimpses.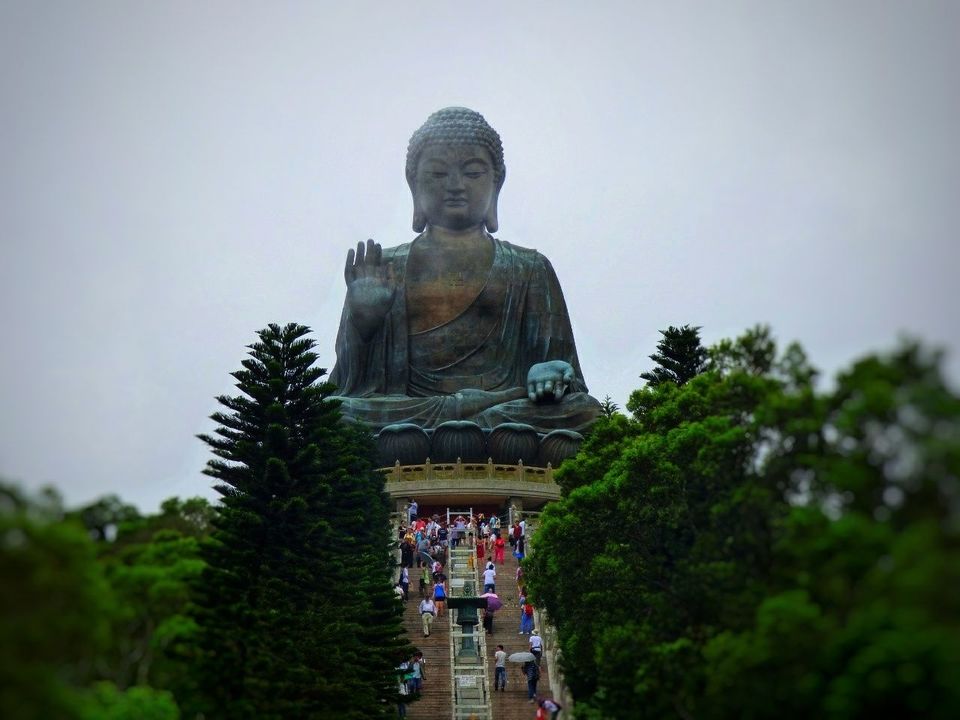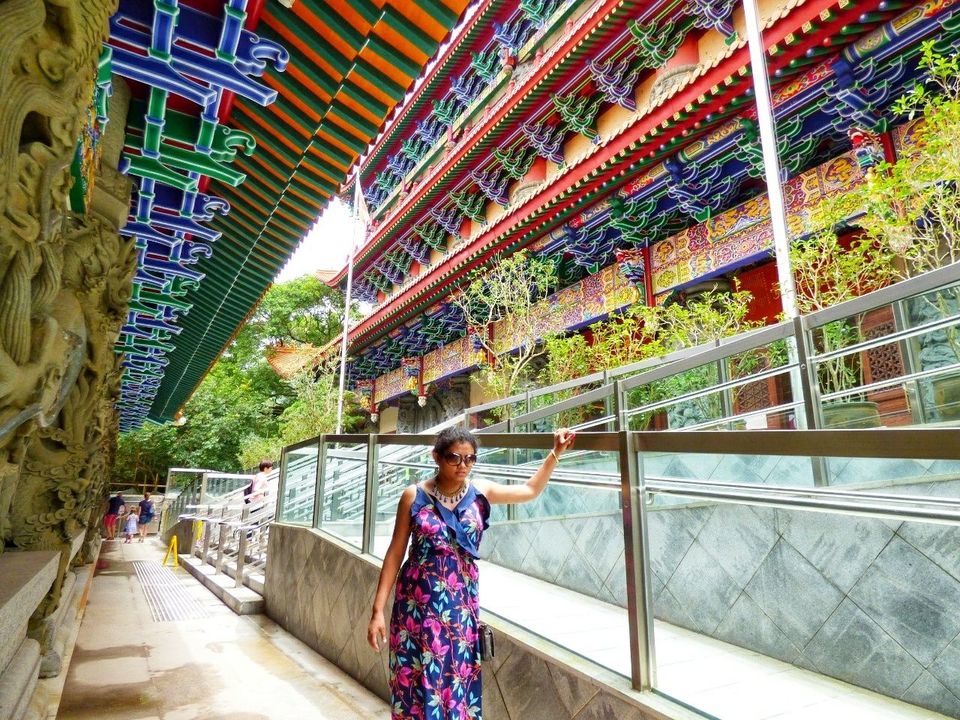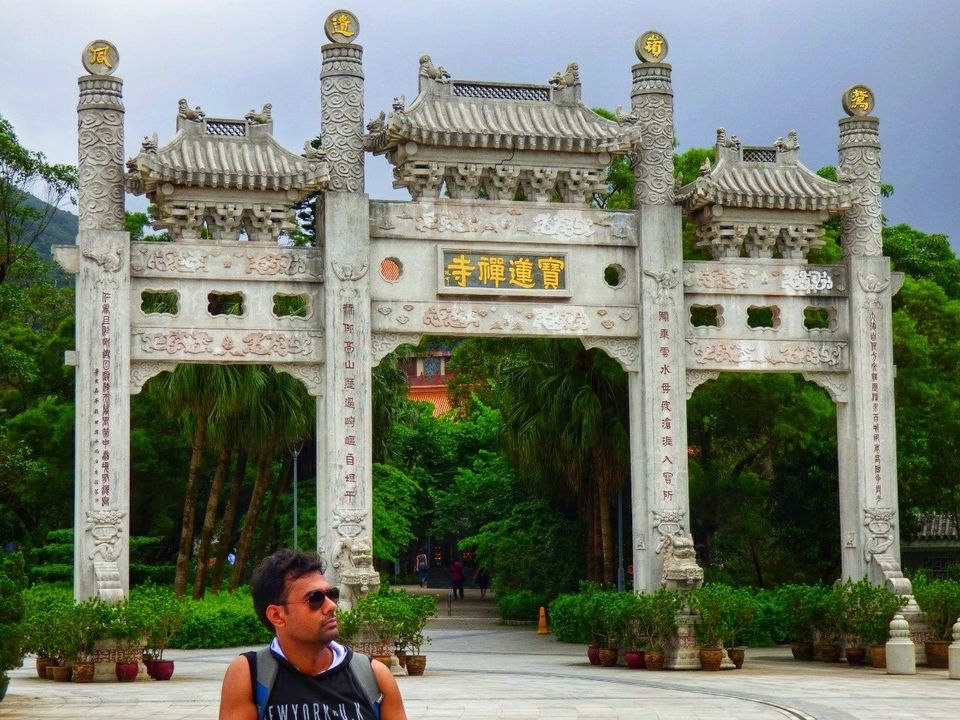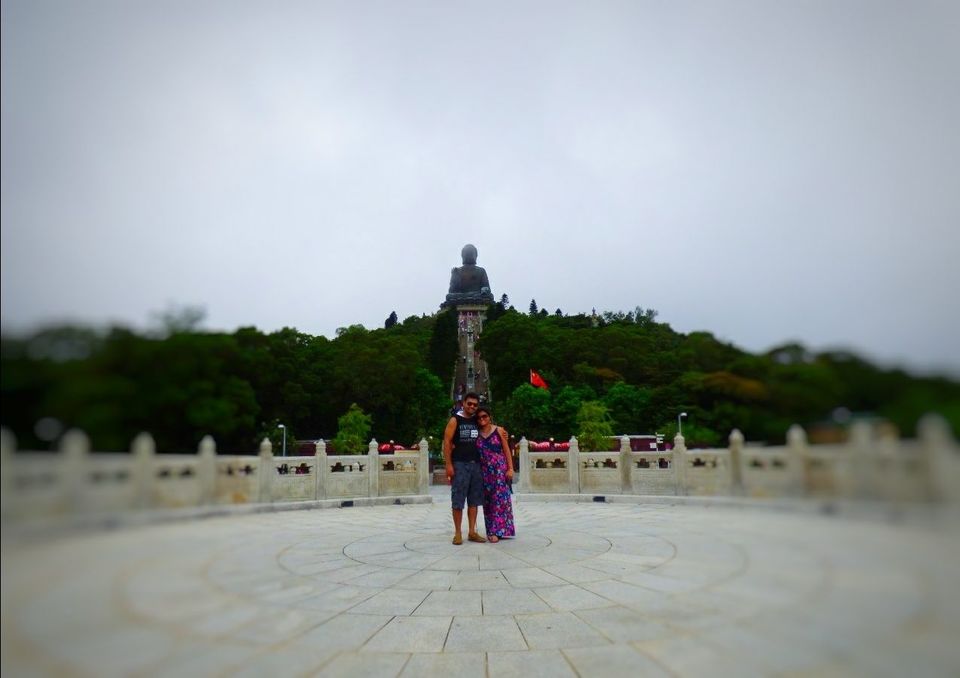 Food options were not great though. Its better if you come with a hearty breakfast and some snacks for taking in between.
It was a spiritual experience- very soulful and fulfilling trip indeed.