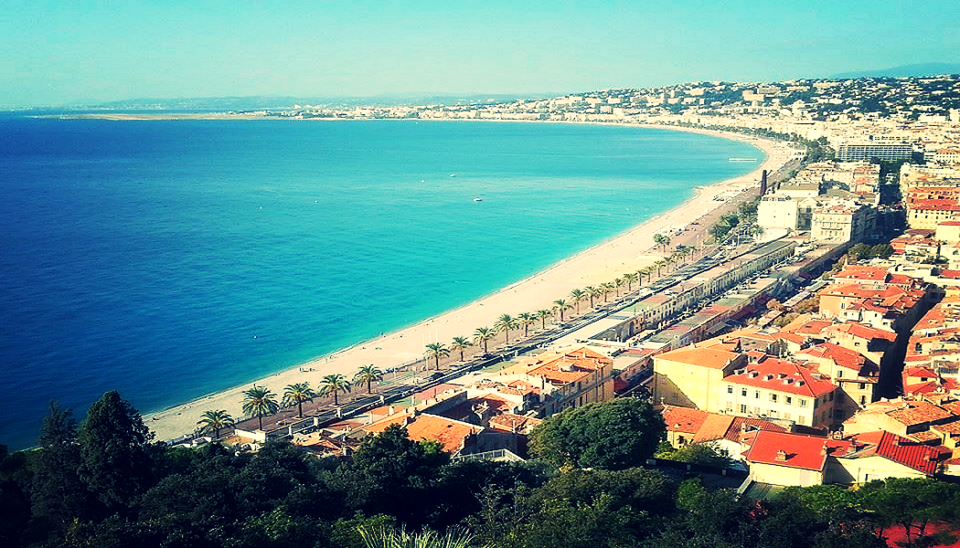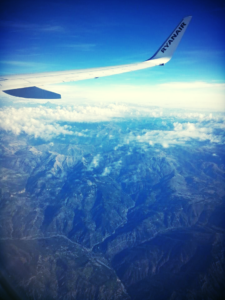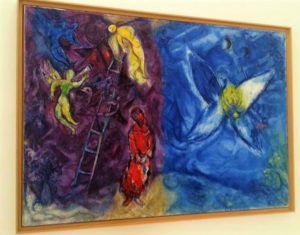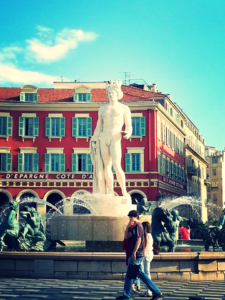 About Nice
The city dates back to around 350 BC, the Greeks called it Nikiaia after the Greek God Nike when they founded a settlement on the shore of the Mediterranean sea. Nice is the capital city of the French Riviera and the fifth most populous city in France. Nice is a beautiful city filled with stunning buildings, landscapes, and interesting history.
Whether you're interested in a luxury getaway or a budget backpacker trip it has much to offer its visitors.
Getting to Nice
Plane
The main airport in Nice (NCE Airport) is a 20-minute bus ride from the city center of Nice. Many airlines fly to NCE airport, with the majority of the airlines arriving in Terminal 1 (the older terminal) while Terminal 2 is primarily used by Air France and Easyjet.
Getting from NCE Airport to Nice City Center
The Airport Express bus (98 and 99) to the city center costs a flat rate of €6 each way, taking around 30 minutes.
The local bus service runs from 5:30am to 8:05pm, costs €1.50, takes 20 minutes and departs from Terminal 1. A free shuttle service is available to transfer you between both terminals. 
Bus
To travel there by bus you can take many of the long distance buses available that link up with Nice such as Eurolines. Ouibus are also making great headway with their budget friendly fares from varying locations around France to Nice. Ouibus are also equipped with free WIFI and electrical sockets to charge your devices.
Train
SNCF train network connects Gare Nice Ville (Nice's central station) to the rest of France, this makes getting to Nice relatively easy from a range of locations. The iDTGV is a new service that offers cheaper TGV tickets but, you have to buy these tickets online.
Boat
It is possible to travel to Nice by boat but, booking ahead is essential to avoid the dock filling up. Direct ferries from many locations can also bring you to Nice.
Public Transport Around Nice
Bus
Lignes d'Azur is the local bus network for Nice and prices are only €1.50. Every main town on the French Riviera has their own bus network, an inter-urban network called TAM (Transport Alpes-Maritimes) connects all the major towns which make it handy to get to them.
Tram
Since 2007, Nice has a tram service which connects the main train station, bus station, downtown and the university. The route begins at  Las Planas to the northeast to Pont St Michel to the northwest, creating a U-shaped route. I wouldn't necessarily recommend taking the tram as it seems more for locals than tourists.
Bike
Velo Bleu is a rental bicycle service in Nice that are found all around the city. Prices start from €1 per day up €25 per year, it is a subscription service. To set up a subscription you will need a credit card and a mobile phone.
Taxi
If possible I would avoid taxis as they are very expensive, it is not uncommon for drivers to take advantage of the unsuspecting tourist so watch the meter and make sure it is working. Taxi fares around Nice are usually around €20 but can go up much more to get to the other towns along the French Riviera. Do not get into a taxi that isn't licensed and registered.
Walking
On my trip to Nice, I found that walking was best as many of the attractions are in Old Town so I didn't think it was necessary to use the public transport unless it was to go further from the center.
What to See and Do in Nice
Some of my favorite places in Nice were:
Musee Chagall
Musee Chagall houses the work of the painter Marc Chagall.  Most of Chagall's work in the museum seems to have a religious influence which makes them very interesting. Seeing the paintings in person is a must because through a computer screen doesn't do them any justice. I enjoyed seeing the textures as well as the bright popping vivid colors of his paintings. Very impressive and definitely worth a visit. If you are hungry a restaurant is outside on the grounds of the museum.
 Castle Hill
If you're looking for spectacular views of the city of Nice, Castle Hill is the place to get them. If you don't want to walk an elevator is available.
Promenade des Anglais & the Stoney Beaches
One of my favorite things to do most evening was to walk along the Promenade des Anglais, after a busy day it was pure bliss to sit and stare out to sea as well as people watch.
Place Massena
You cannot go to Nice without visiting its largest square. Place Massena is a beautiful plaza which has much to take in including Fontaine du Soleil and of course the famous "Conversations in Nice" seven statues on top of towers by the famous sculpture Jaume Plensa that represent the continents and illuminate in the evening.
Eating and Drinking in Nice
French food has got to be some of the best time of cuisine on this planet and, there are some particular things that I would recommend trying such as:
Socca – Sold throughout this savory snack goes down a treat. Mixing chickpea flour and olive oil then baked before being seasoned with pepper.
Pissaladière – Popular savory snack that brings together French and Italian cuisine. Pissaladière is a thick dough topped with anchovies, onions, and olives it is similar to pizza.
Salade Nicoise – With ingredients such as hard-boiled eggs, tuna, tomatoes, olives, anchovies and vinaigrette I understand its popularity.
Crepes – Served nearly everywhere with an endless amount of toppings, they are a must on any tourist's must-do list. I adored them with Nutella.
Rosé wine – Delicious rosé wine, especially the cheap local stuff. It was my main drink of choice.
Budget Tips
The French Riviera Pass saved us a lot of money when we stayed in The French Riviera. Starting at just €26 for a 24h card the pass entitles you to free access to many of the attractions along the French Riviera. A transport card is available to buy alongside the pass maximizing your savings.
 This was one of the most unexpecting of places I have visited. I will be back!
This post was originally published on NEISE TRAVELS